Dorset's sheer variety means it can be enjoyed in lots of different ways, offering the visitor everything from breathtaking walking trails to unforgettable horserides along sand, woodland and open countryside. However you choose to spend your time in this stunning county, be sure to make the most of Dorset with this quick guide.
Walking
Dorset is home to many spectacular walking trails, but the South West Coast Path stands out as the most popular with its heritage, flora, fauna, geology and views of the Jurassic Coast. Pass Lyme Regis, Charmouth and the incredible Golden Cap, the highest point on England's south coast.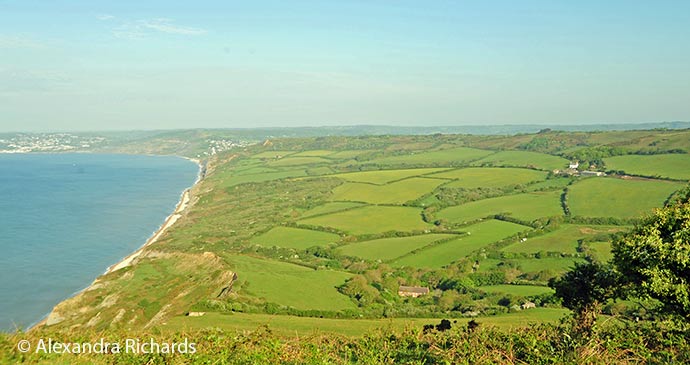 One of the most rewarding walks is the section of the path between Lulworth Cove and Durdle Door, two of the most spectacular features within the Jurassic Coast World Heritage Site. Durdle Door, a near perfect coastal arch of limestone rock, lies half a mile to the west of Lulworth Cove. The walk involves some moderately steep climbs along a remarkably well-preserved and photogenic section of coast.
A gentle four-mile walk leads from Studland along the cliffs to the dramatic chalk stacks of Old Harry Rocks, from where you can see across to another chalk formation: The Needles, off the Isle of Wight. Early morning is the best time for this walk, when the sun casts its first gentle rays on the crisp, white rock. The South Dorset Ridgeway is part of the South West Coast Path and runs from West Bexington to Osmington Mills. Glorious views of the Jurassic Coast, chalk downland and river valleys are not its only drawcard as this is an area packed with archaeological delights, reminders that the land has been inhabited for over 6,000 years.
If you are looking for a lesser known trail, the Dorset Jubilee Trail might be the one for you. It runs 90 miles from Forde Abbey on the Somerset border across Dorset to Bokerley Dyke on the Hampshire border. The route incorporates the Iron Age hillfort of Pilsdon Pen for views of the Marshwood Vale, and the Dorset Wildlife Trust's reserve at the Kingcombe Centre.
Horseriding
Some Dorset beaches are ideal for memorable horserides along the sand, in particular Studland, and also certain beaches around Christchurch. A permit from the National Trust is required to ride your own horse on the beach, or you can head out on a ride with the team from Studland Trekking Centre. From the east of the county you can ride into the New Forest. There are no restrictions for riding across New Forest District-covered beaches (Barton on Sea, Calshot, Milford on Sea or Hordle Cliffs), although between April and July, New Forest stallions are let out into the forest to breed with the mares and it is best to keep your distance from them.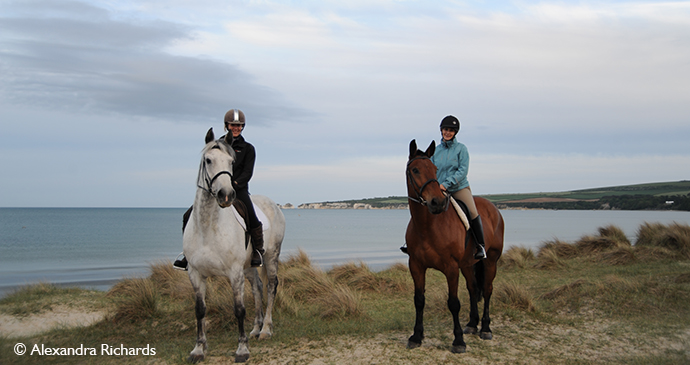 North Dorset lends itself to being explored on horseback, as it has been for centuries. Bridleways are plentiful in the Blackmore Vale and Cranborne Chase, and the Wessex Ridgeway and the North Dorset Trailway are both open to riders. Some farm-based accommodation may allow you to bring your own horse by prior arrangement.
Cycling
West Dorset is endowed with one of the most enticing sections of the Jurassic Coast World Heritage Site, and offers some very special cycling country, if you don't mind a few hills. The roads along the coast can get pretty crowded in summer but at least there are no big towns or cities to negotiate. National Cycle Network (NCN) Route 2 covers 30 miles between Lyme Regis and Dorchester, taking you through the Marshwood Vale, around Bridport and across the Bride Valley, then close to the Hardy Monument and Maiden Castle on the approach to Dorchester. The West Dorset Pedal is a series of five shorter routes uncovering West Dorset's finest food and arts. Available from tourist information centres is a leaflet pack detailing the routes and describing eateries, farm shops, art galleries and attractions found along the way.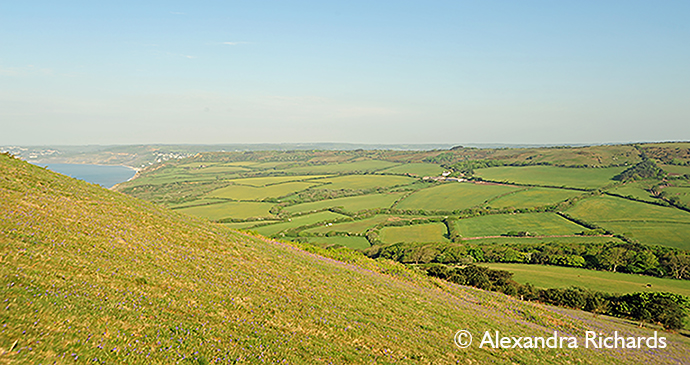 North Dorset also has excellent scope for cycling, with quiet rural roads and bridleways running through the Blackmore Vale and Cranborne Chase. You can download a leaflet on cycling in North Dorset featuring seven suggested cycling routes that largely focus on the Blackmore Vale, although one ventures into the Cranborne Chase.
Foraging
If you fancy a break from being on the move, embrace your hunter-gatherer streak and have a go at foraging. Foraging is nothing new – until around 10,000 years ago all modern humans were hunter-gatherers – but in more recent times interest in foraging has waxed and waned and it is currently enjoying one of its periodic heydays. Foraging was encouraged during World War II, flourished during the hippy years and is now trendy again in our era of environmental awareness.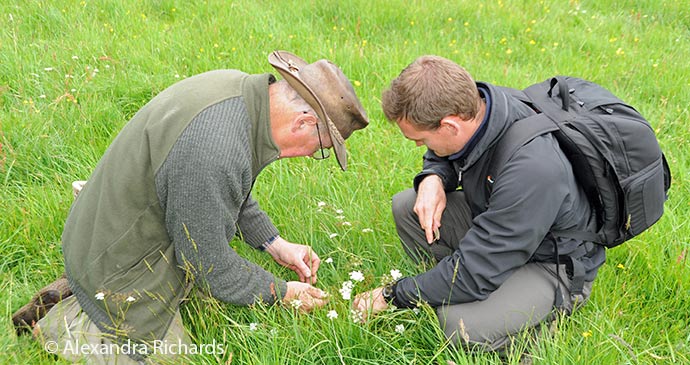 Television shows are devoted to it, celebrity chefs espouse its virtues, and restaurant menus tempt diners with foraged delicacies, such as nettle soup, fish dishes topped with seaweed and just about anything accompanied by wild garlic. Foraging is the ultimate rebellion against convenience food – there is nothing convenient about scrabbling through brambles, getting plastered in mud and being chased by an irate bull in the pursuit of a few morsels that have already been chewed and rejected by a grub of some description. Yet somehow it appeals to the hunter-gatherer.
Fossil hunting
The grey cliffs of the Lyme Regis area are made from soft clay layered with a few hard bands of limestone that formed on the bottom of the sea durimg the early Jurassic period, some 190 million years ago. This means that the cliffs regularly offer up some valuable clues about life on earth in geological ages past.
The Jurassic fossils within the cliffs are derived from sea creatures that lived when dinosaurs roamed the land. Landslides and waves cause fossils to fall from the cliffs on to the beaches below, making them prime fossil-hunting territory. Heading out with an expert will help you to get the most from your fossil-hunting expedition and give you a greater understanding of how they are formed.
Guided fossil tours are available from Lyme Regis Museum (your fossil walk ticket gives you free entry to the museum), Brandon Lennon and Charmouth Heritage Coast Centre.
Wildlife watching
The South West Coast Path provides plenty of opportunity for wildlife watching; on a clear day you may be lucky enough to spot basking sharks, seals or dolphins, particularly around Durlston Country Park near Swanage. Portland and Poole Harbour are good for watching resident and migrating seabirds, and you may catch a glimpse of rare butterflies on the Isle of Purbeck's chalk downland.
In fact, Dorset is one of the richest counties in England in terms of biodiversity, with some precious habitats and wildlife. To assist in preserving this great asset, Dorset Wildlife Trust (DWT) works to champion wildlife and natural places, engage and inspire people and promote sustainable living. Its 44 reserves cover many of the most important wildlife havens, including ancient woodlands, wetlands, wildflower meadows and some of Britain's rare surviving lowland heaths.
DWT has scored many notable achievements, for example in restoring coppiced woodlands by careful management and by grazing neglected grasslands so that wildlife can flourish, and in campaigning for protection of marine habitats. Most of DWT's reserves are open daily and free to visit. Visitor centres provide a wealth of wildlife information at Brooklands Farm, Chesil Beach, Lorton Meadows, Kingcombe Meadows and Brownsea Island nature reserves, the voluntary Purbeck Marine Wildlife Reserve and the Urban Wildlife Centre at Upton Heath Nature Reserve.
Find out more about Dorset in our Slow Travel guide.