The Lebanon Mountain Trail (LMT) is one of Lebanon's most exciting major developments, pioneering long-distance hiking and walking trails in the country, intended to foster ecotourism and bring economic development and improved prosperity to its rural towns and villages.
Plan your trip to Lebanon
For more information, see Paul Doyle's guide to Lebanon:
When travelling from overseas for a hiking holiday in Lebanon, don't forget to pack an international travel adapter, plenty of layers, and a good strong pair of walking boots.
Everything you need to know about the LMT
The idea was conceived back in 2002 by Joseph Karam and Karim El-Jisr, who were also inspired by the success of the Appalachian Trail in the USA which stretches some 2,190 miles (3,530km) from the state of Georgia in the south to Maine in the north. Although slightly less extensive in Lebanon at 470km, the LMT was finally given the green light to be put into practice in 2005, with the awarding of a two-year development grant of US$3.3 million by USAID (United States Agency for International Development) to ECODIT, Karam's US company specialising in environmental and social welfare projects and responsible for consultancy and developmental work on the LMT project.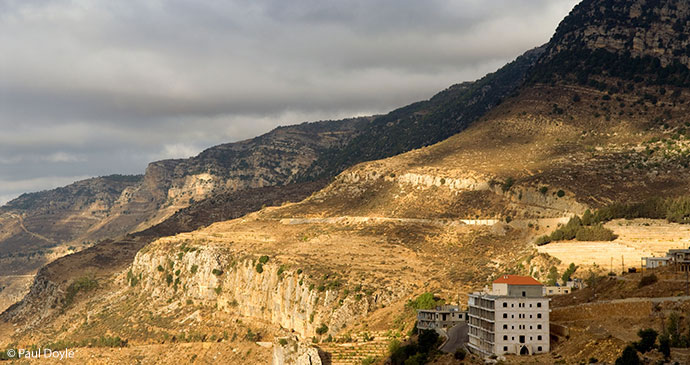 Jezzine is an extremely picturesque location overlooking mountains, valleys and pine forests © Paul Doyle
The LMT finally opened in 2008, following delays caused by the 2006 July War between Israel and Hezbollah, and this hiking and walking trail now stretches down the spine of the country from Andqet in the far northern Akkar region to the southern town of Marjayoun at the foothills of Mount Hermon. The signposted 27-section trail, with accommodation options available on each section if required, includes bike-friendly sections, with individual trails varying in length between 10 and 24km, which can be walked in their entirety in around a month or individually as day hikes, taking in the great variety of Lebanon's terrain and passing through some 76 towns and villages varying in altitude from over 600m to 2,000m above sea level, two biosphere reserves and the Qadisha Valley, a UNESCO World Heritage site.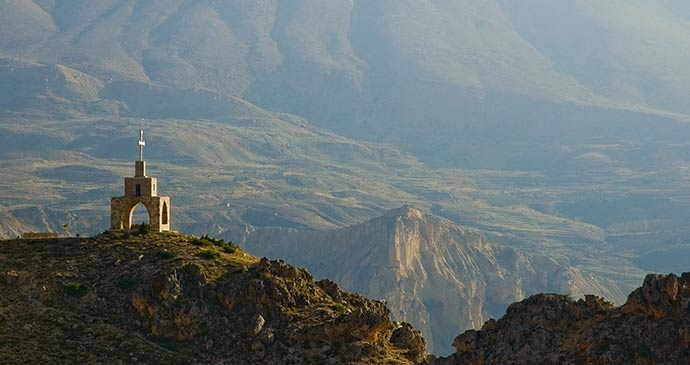 Raw, rugged and wild, the Qadisha Valley is a scenic place to visit at any time © Michal Szymanski, Shutterstock
For aficionados of Lebanese culture and literature, the LMT also incorporates the 24km-long Baskinta Literary Trail (BLT), whose route takes you through 22 landmarks and sites associated with the country's most celebrated writers including Amin Maalouf, Abdallah Ghanem, Georges Ghanem and Mikhail Naimy, whilst other sections of the LMT provide the opportunity to take part in numerous activities such as snowshoeing, mountain biking and camping.
Working closely with a variety of government departments, NGOs, schools and local tour guides, the LMT is not a tour operator but it does organise two events annually which are open to all: the Thru Walk in April, a month-long hike of all 27 sections of the trail; and a Fall Trek each October in aid of good causes. For further information, the LMT website contains a wealth of practical information for hikers and walkers, including detailed descriptions of each trail, advice and contact details on accommodation, child- and family-friendly routes, cultural considerations, local guides and tour operators, bike riding the trail, and what to bring, etc.
---
More information
For more information, see Paul Doyle's guide to Lebanon.