Written by Rudolf Abraham and Thammy Evans
Many people's first association with visiting Croatia's littoral regions is, understandably, its beautiful seaside. However, if you can tear yourself away from the seaside, Istria's interior offers up a wealth of picturesque hilltop towns just waiting to be explored – we've selected some of our favourites.
Motovun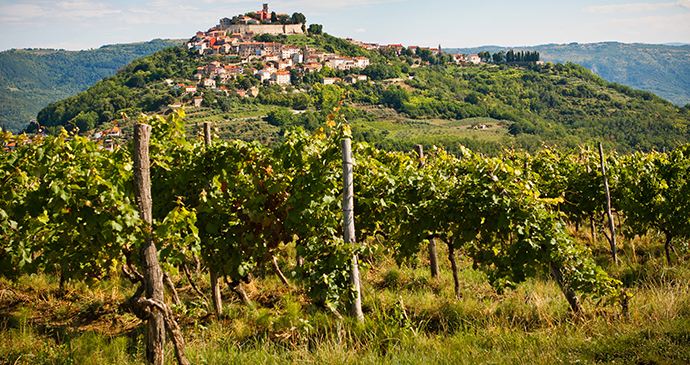 The view of Motovun through the surrounding vineyards © Vera Kailova, Shutterstock
Motovun, without any doubt the most photographed of central Istria's hill towns, sits atop a flat-topped hill on one side of the Mirna Valley. Visit during July for the Motovun Film Festival, which tends to focus on low-budget films and world cinema, with screenings on the main square.
Oprtalj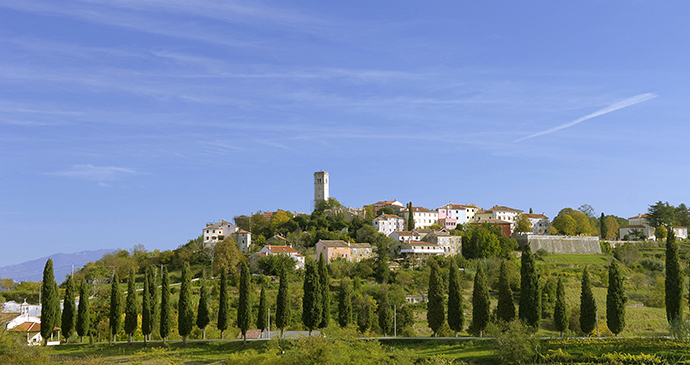 Oprtalj sits atop a hill opposite Motovun © Istra Photonet
Almost directly opposite Motovun across the Mirna Valley, the village of Oprtalj receives much less attention – and infinitely fewer visitors – than its more famous neighbour. At the entrance to the village there is a large Venetian loggia, and a lovely terrace overlooking the Osoje Valley from beneath ancient chestnut trees.
Grožnjan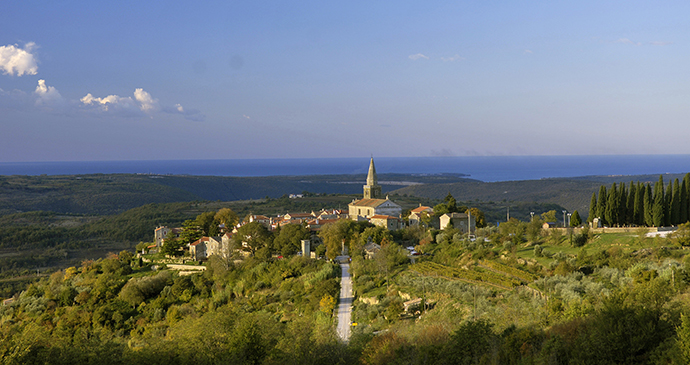 The view from Grožnjan extends out to the coast © Istra Photonet
Grožnjan is a pretty little town, with a well-preserved old medieval centre and fine views. It today has a higher proportion of people describing Italian as their first language than anywhere else in Istria. Artists in particular were encouraged to move to the largely depopulated town from the late 1960s onwards, and today the self-styled 'Town of Artists' is full of little galleries and boutique shops.
Svetvinčenat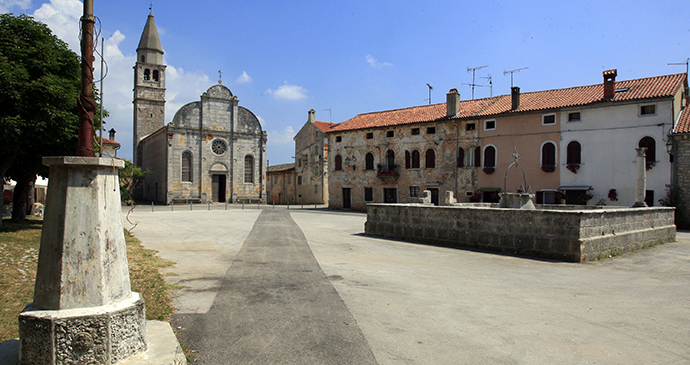 The centre of Svetvinčenat © Istra Photonet
The beautiful village of Svetvinčenat is best known for its castle, Kaštel Grimani, which is one of the largest and best preserved in Istria.
Hum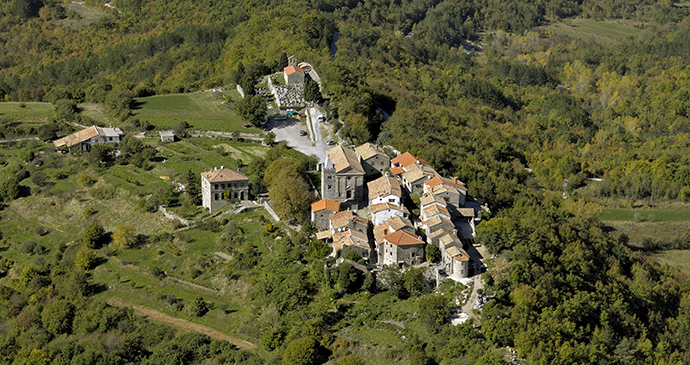 The tiny town of Hum © Istra Photonet
The tiny, walled hilltop settlement of Hum – which loudly proclaims itself to be the 'smallest town in the world' – has a grand total of around 20 inhabitants. While in Hum, make a point of sampling Humska biska, a local type of rakija with white mistletoe and four kinds of grasses.
Draguć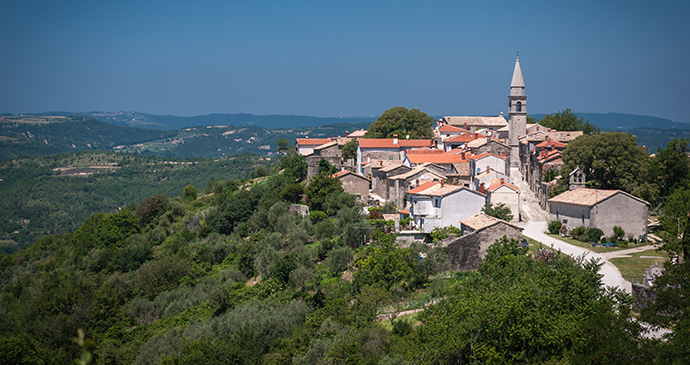 The view over Draguć and its surrounding countryside © DeepGreen, Shutterstock
Draguć must be counted one of the most beautiful villages in Istria. Sighted on top of a slight bump in the hillside. Draguć is a popular film location and has appeared in Croatian as well as international productions.
---
Motovun is the cover star of our Istria guide, which you can pick up here with a 10% discount: