Written by Rudolf Abraham and Thammy Evans
With immaculate seas and a Mediterranean climate, Istria is a wonderful destination for a holiday. The region is compact and full of interesting events and exciting activities. But what should you be doing? Here are five things you need to add to your itinerary when visiting:
Enjoy a curious local festival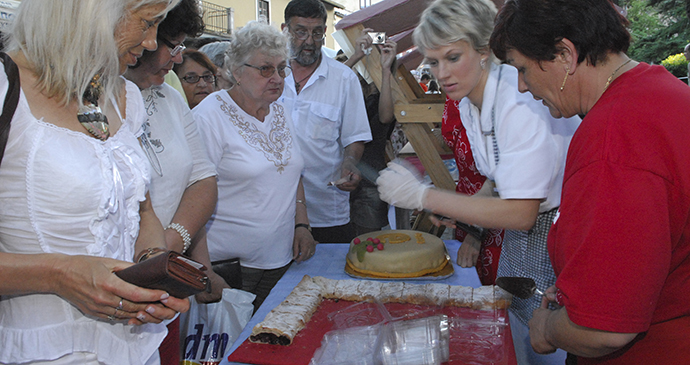 Visitors to Lovran's cherry festival © Opatija riviera Photonet
Istria has an almost unparalleled variety of festivals for such a small region. The village of Roč holds an Accordion Festival in mid-May. Lovran's Cherry Festival, which takes place in the second week of June, celebrates the delicious cherries which grow in the area, and culminates in the preparation of a giant cherry strudel. The Tilting at the Ring in Barban each August, first held back in 1696, sees horsemen charging about and competing to spear a large ring, and this is just a taste of what's on offer.
Make a splash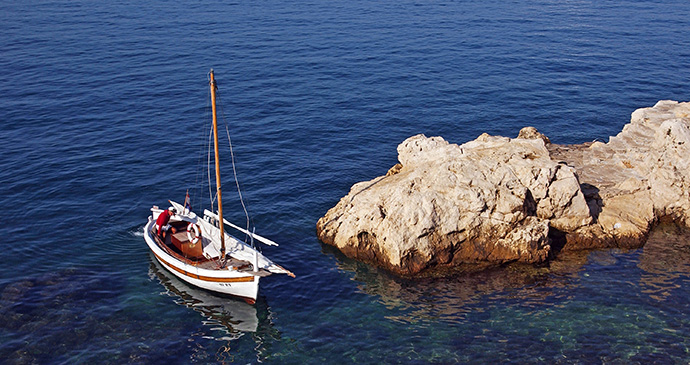 Exploring the many coves of Istria's coastline in a sailing boat © Istria Tourist Board
Whilst Istria has few sandy beaches, it has a lot of coastline for a small place, and almost everyone visits the region for its crystal-clear waters. Either lounge on the beach or try an activity, like windsurfing at Rt Kamenjak. Also, take the opportunity to go sailing. Whether you are a weathered sea dog or a novice swabbie, there is an unmatched serenity in wind-powered motion – gliding over the blue mirror that is the Adriatic. Once back on dry land, you can enjoy fantastic fish and seafood in many of the region's restaurants.
Explore underwater wrecks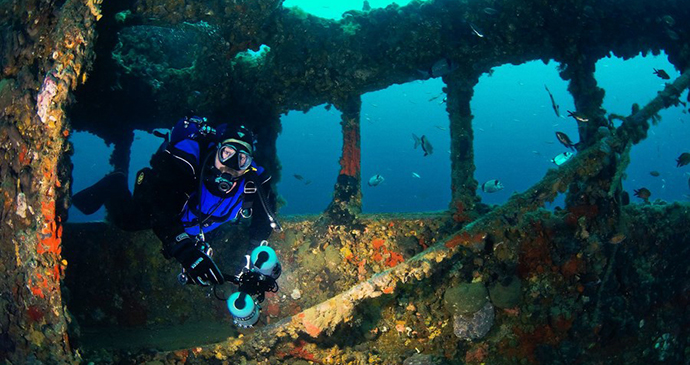 The Baron Gautsch is one of the many well-preserved wrecks that can be visited by divers © Filip Višić
Wreck diving is a real highlight of Istria with some wrecks as low as 28m, well within recreational diving capabilities for advanced open-water divers, and some of the larger wrecks at technical diving depths. Moreover, marine life is varied, making this a great place for expanding your diving experience.
Discover inland Istria's towns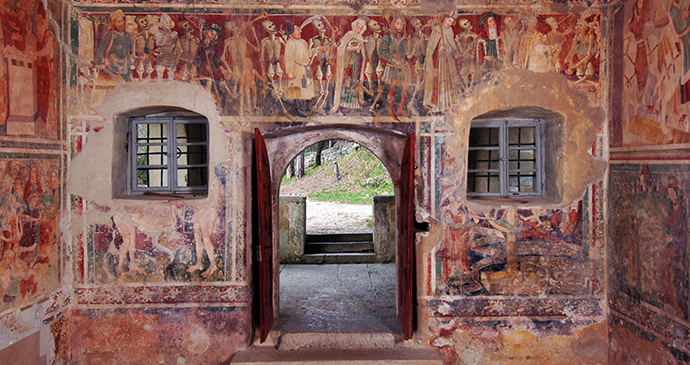 The impressive Dance of Death fresco in Beram © Central Istria Tourist Board
The hill towns and villages of the Istrian interior should not be missed, and remain beautifully unspoilt. There are some little-known medieval frescoes hidden away in the Istrian interior, many dating from the 15th century. You'll find them in churches in Roč, Hum, Draguć and Oprtalj though it is undoubtedly the Dance of Death scene at Beram that is the most striking. The churches are usually locked, but a local keyholder will be happy to come and let you look inside. The area around Buzet and the Mirna Valley is renowned for its truffles.
Take to two wheels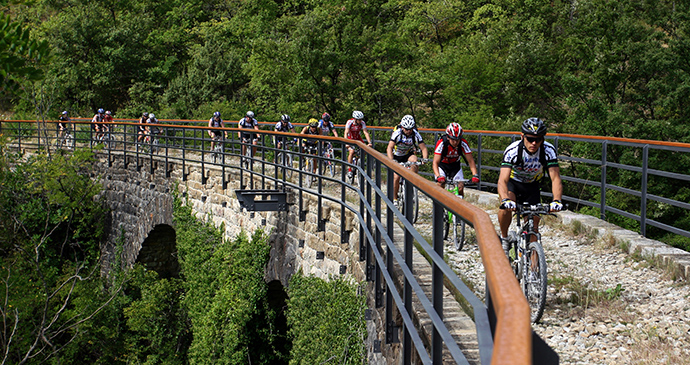 Riding the Parenzana cycle route © Istria Tourist Board
Istria has some wonderful cycling opportunities, with extremely little traffic in spring and autumn for those wanting to roadbike. Offroad tracks, including old Roman roads and the Parenzana (a 123km-long former narrow-gauge railway line between Poreč and Trieste, passing through Slovenia), are simply delightful, and a good introduction for younger members of the family.
---
If you would like to find out more about these activities and others in Istria, pick up our guide with a 10% discount: