The Outer Hebrides is home to a disproportionate number of female entrepreneurs. Travelling around the islands, Mark Rowe interviewed many of them while researching his guide to the islands.
Marianne Campbell: Loch Croistean Coffee Shop & Restaurant
It was the online advert that caught my eye. Here's how it read: 'Hi Everyone! Remember it is our Jazz/blues/folk night tomorrow evening. Everyone is welcome! There will be a Tapas stye menu, and you're welcome to BYOB!'
It's the sort of promotion you would expect to be plugging a trendy city bar; instead it was advertising the entertainment at Loch Croistean Coffee Shop & Restaurant, set deep in the 'bright lights' of Uig, the huge but little-visited southwest rump of the island of Lewis. Those bright lights, incidentally, refer to the stunning sky out this way on a cloudless night.
Located opposite a loch of the same name, and some 50 minutes' drive from Stornoway, Loch Croistean is run by the indefatigable one-woman band that is Marianne Campbell. Marianne bought the building, a former school house, in 2007.
'I just fell in love with the building,' she recalls with a smile. I bought it with optimism and ignorance' Marianne poetically describes herself as a woman living in 'the middle of the Minch': she boasts both a Lewis heritage and a Highland Ross-shire upbringing.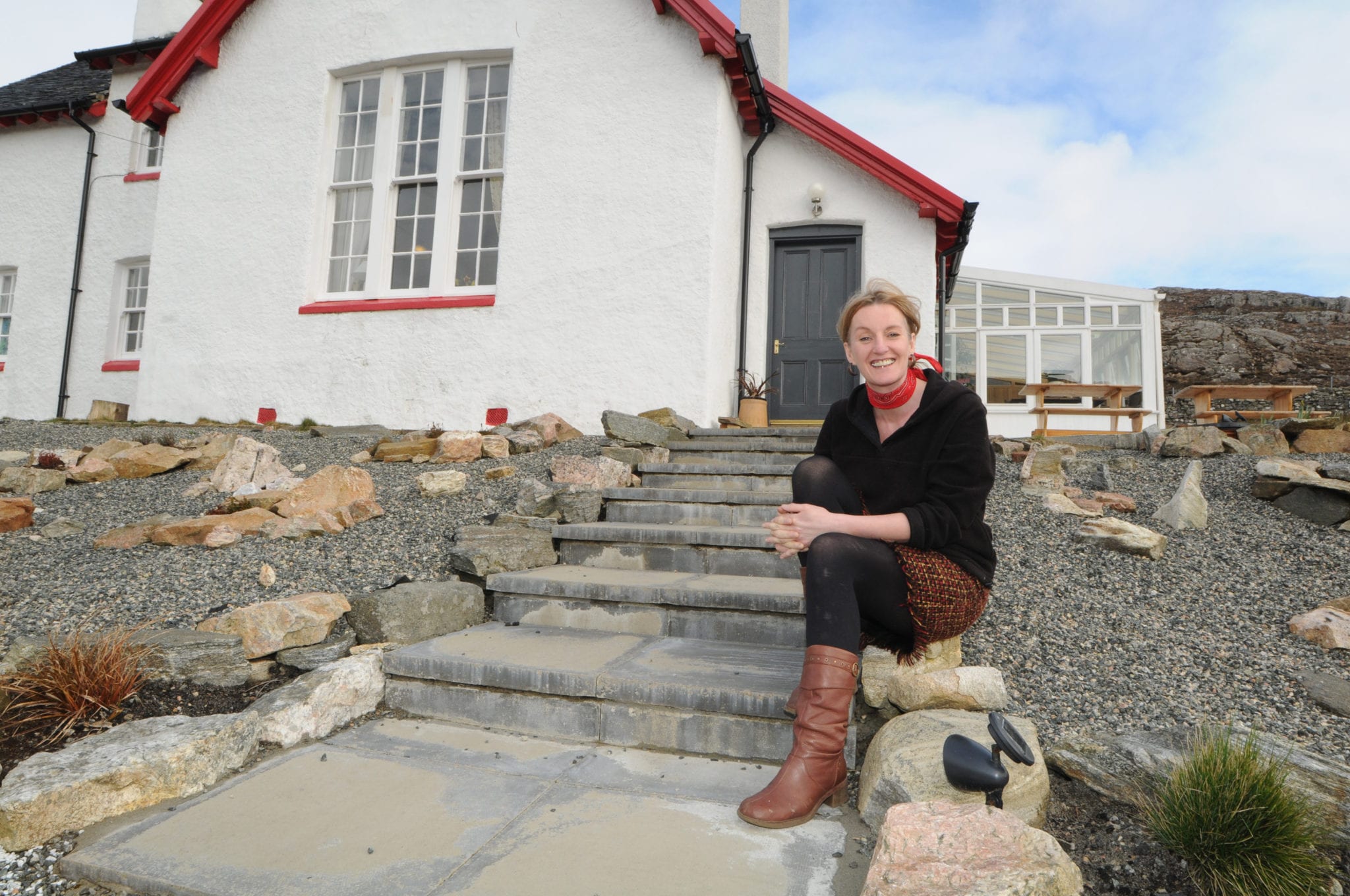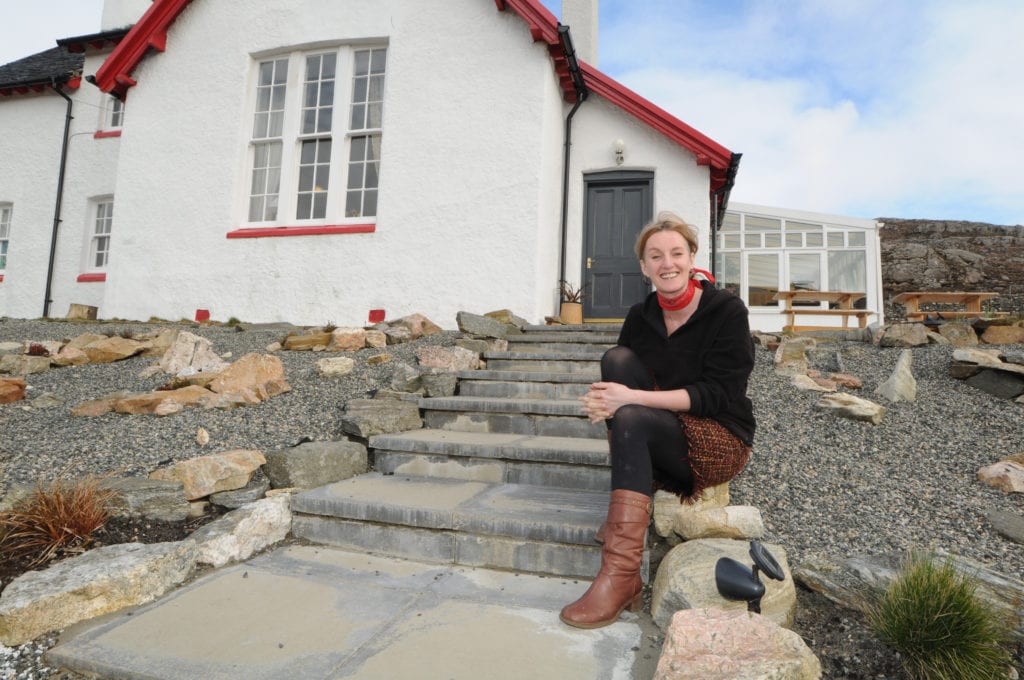 The conversion of the building took nearly two years, but throughout the process Marianne reminded herself of a conversation she once had with a fellow passenger on a flight: 'Their advice was that there were three reasons to work: you have to learn, you have to earn, and you have to love it. We're the entrance to Uig, so I feel strongly that my building has to look and be good.''
The striking thing about Loch Croistean is just how good the food is – think cakes, soups and Middle Eastern mains such as Moroccan-spiced chicken. Instead of taking the easier approach – which many parts of the world have adopted – of disappointing a captive audience (you have very few food options in Uig), Marianne has turned the scarcity of outlets into a virtue.
The décor of the interior adds the finishing touch to a wonderful experience. Heavy curtains give way to a rustic restaurant where your food is served on tables decorated with Chinese lacquer. Marianne offers food most nights (Wednesday is curry night) while Thursdays is also cinema night, with a film to watch while you eat. 'I like watching film and I like company,' she says, simply, and reasonably enough.
Louise Cook: Shoreline Stoneware
I found a similar tale on North Uist in the form of Shoreline Stoneware, the studio-home of Louise Cook, an ebullient potter who has developed a distinctive niche in ceramics that involves, in a literal sense, working with the land.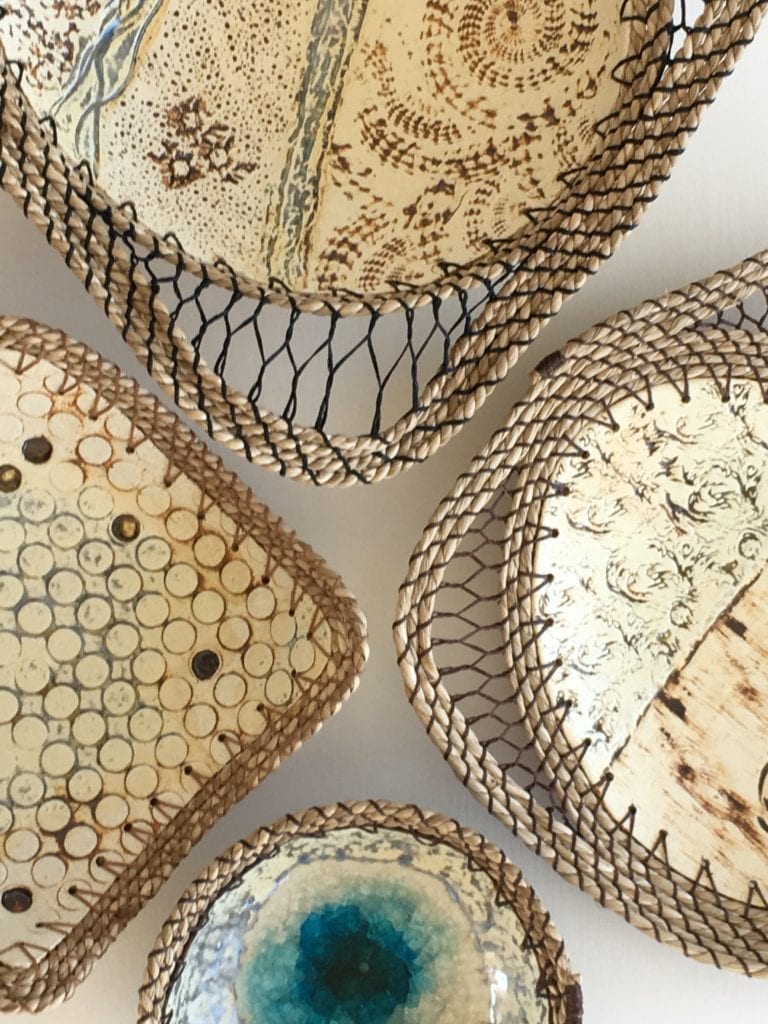 The clue is in the name, for Louise spends her time beachcombing the shoreline of the Uists in search of materials to add sparkle to her bowls and cups.
Her pottery is beautifully and unusually shaped clay wicker baskets or abstract shallow bowls, which seem to echo the forms of flotsam and jetsam that wash up on the shoreline. It's the colours, though, that are the most eye-catching.
'I'm a prolific scavenger,' she laughs. 'I use a lot of natural material that I find on the beach to provide me with the right texture to incorporate into the surface design of different pieces.'
These include shells, rocks, seaweed, fishing nets and even plastic bottles. Louise uses recycled glass to give a watery rockpool effect to her bowls; and the fine glacial till of the beach as a glaze to give her work a golden-chestnut tone.
Louise was raised in Loch Euphort in a culture of independent women. 'My mother was born here on the croft where we are now. Gran managed the croft. They had to do an awful lot with very little. I was brought up with a can-do positive attitude by strong women in the family.'
The appeal of the Uists for creative types, male or female, is obvious. 'It's about making a connection with the land and the culture,' says Louise. 'It's probably still the case on these islands that the mother to be the main child carer, but creative work can fit in with family life.
'When you look around the Uists there are a large number of creative people, but that is the case right across the Outer Hebrides. The islands have a sense of family, community and a wider notion of well-being for others, which perhaps other areas have lost. We have to be resilient to live here because of the weather and transport. There are day-to-day challenges that you have to find ways of overcoming.'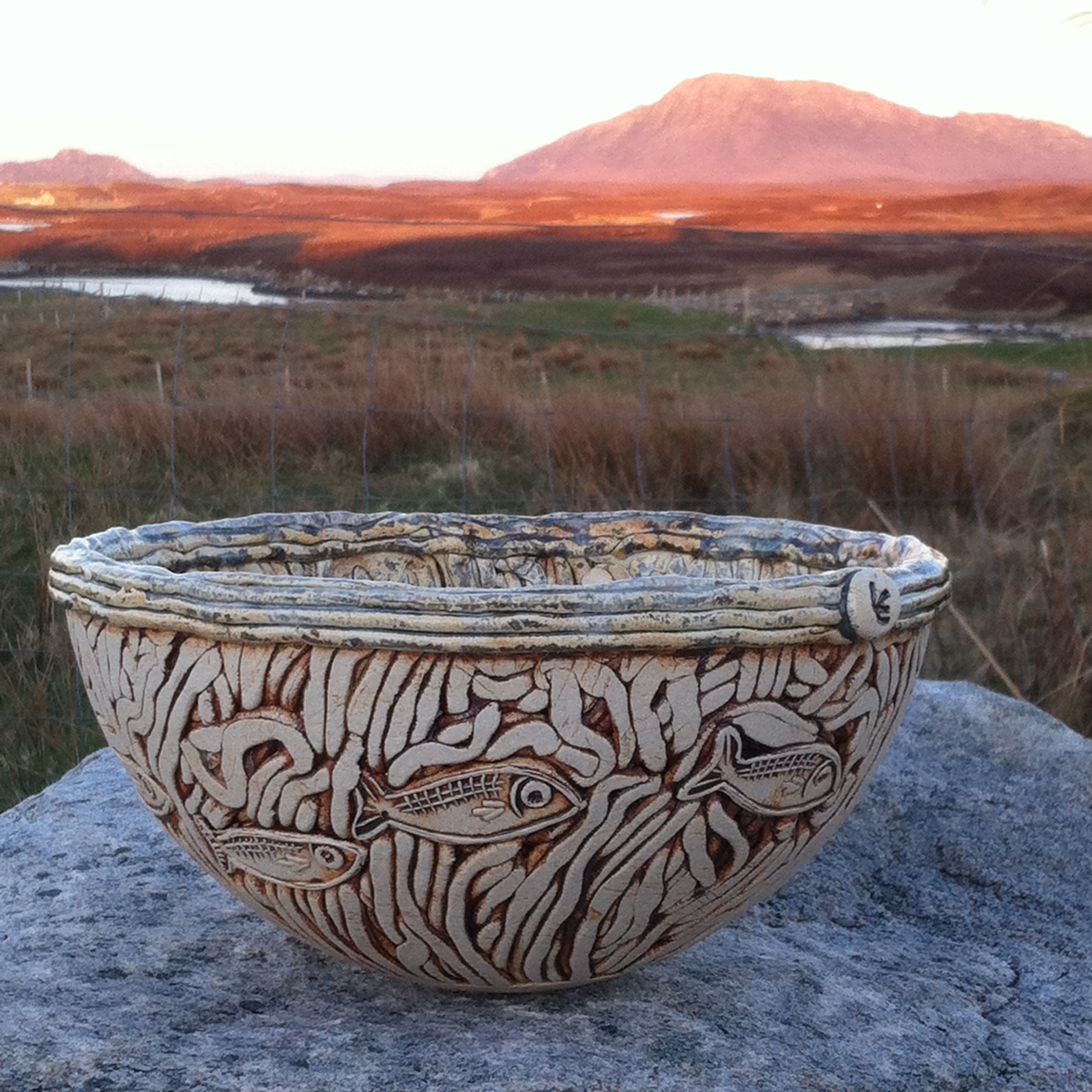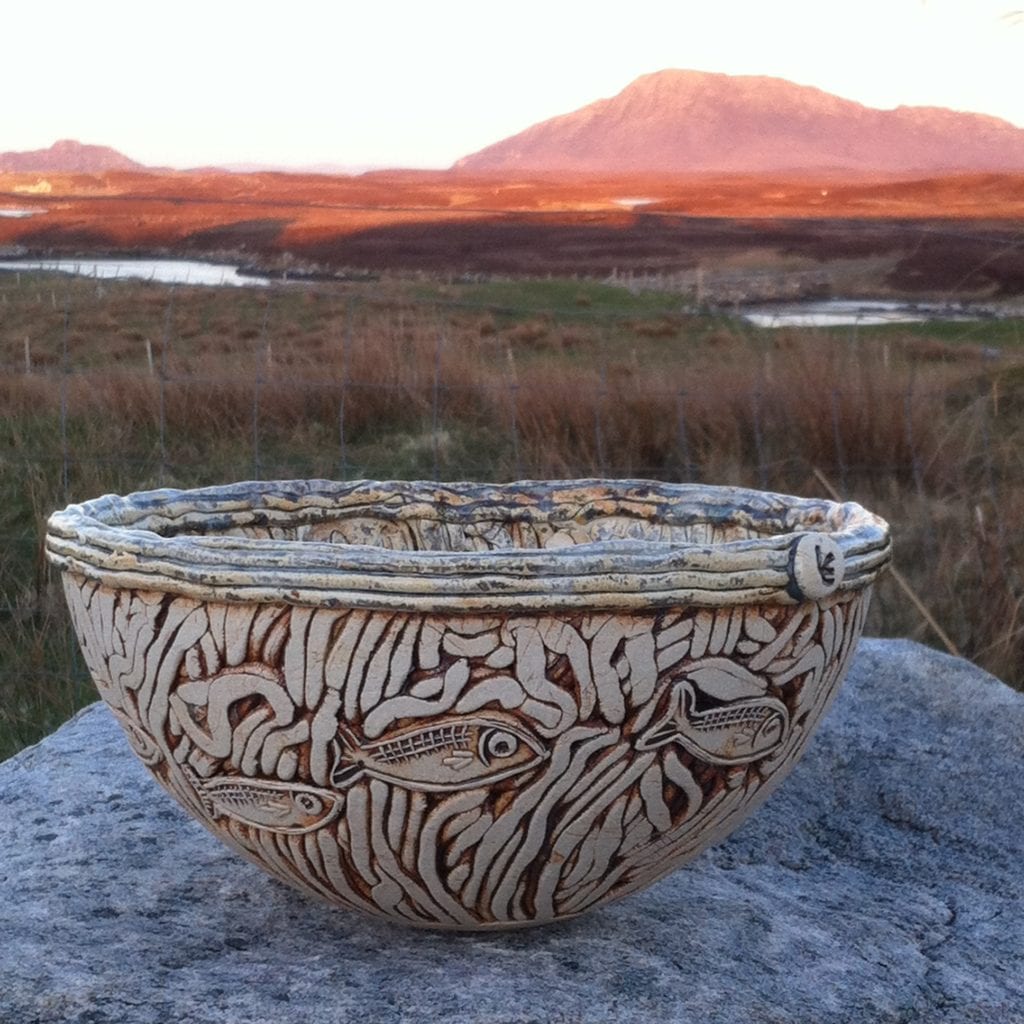 Generally on these islands, work can be part-time, can be quite spread out and people often have more than one job. 'If you are commuting from North Uist to Lochboisdale [in South Uist] you are looking at a two-hour commute, you may as well be living in Glasgow and working in Edinburgh,' says Louise. Instead, why not work from home and use your creativity?
Sandra MacLeod: Modren
Farther north on the Isle of Lewis, Sandra MacLeod runs Modren, a Harris Tweed outlet. But if you're looking for conventional Tweed items, such as jackets and caps, prepare to be disappointed.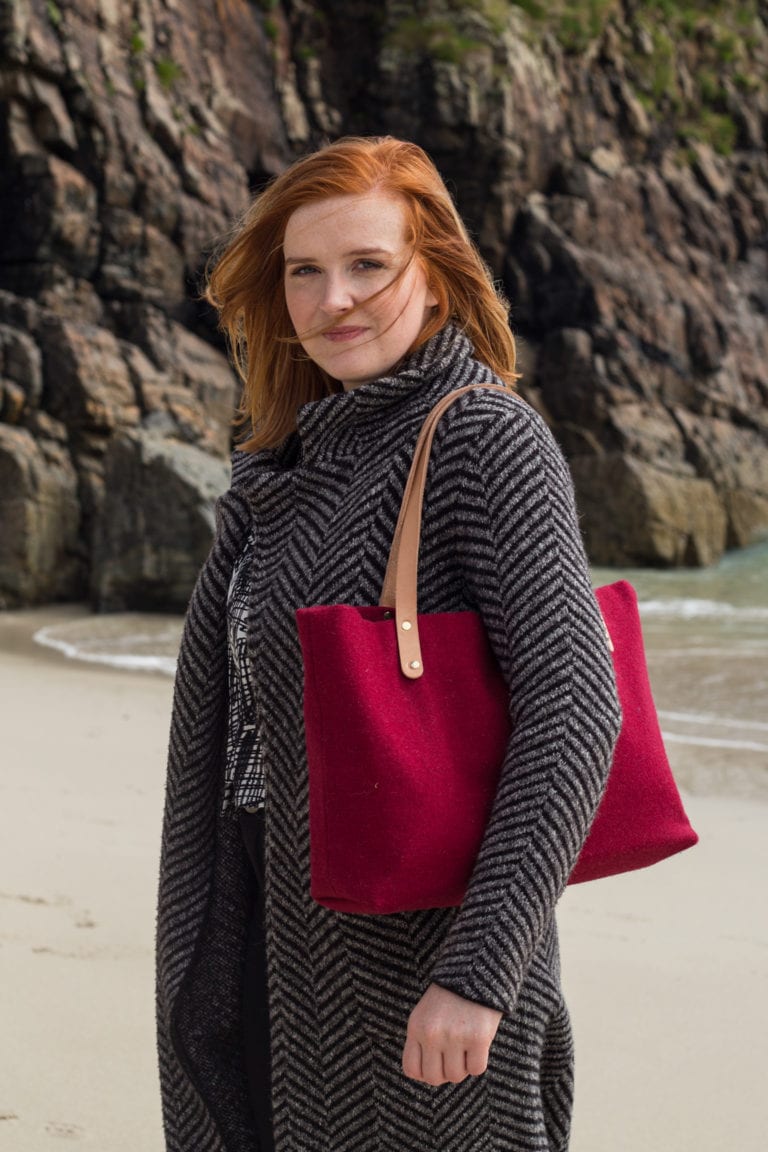 'I'm not so much trying to actively re-invent Harris Tweed, but I want to feel honest in what I make,' says Sandra. 'I make bags that I would wear and that reflect the lives we lead today. So there are padded pockets to hold your tech, key clips for security, hidden pockets for passports.
Tweed was obvious medium for Sandra, as she gives the impression she came out of the womb holding knitting needles. 'Growing up, Harris Tweed and the clickety clacking of Hattersley looms were the rhythm of our village. I was knitting and sewing before I could write, taught by my grandmother.
From 20 houses, there were a dozen weavers and you could hear looms all day and quite often into the night. This culture of making just surrounded you. People worked with their hands incessantly: building walls, repairing tools, cooking, making clothes.
'I love that you can see the marks of so many generations here; we've traces of Neolithic, Iron Age and Viking inhabitants scattered all around us. It's undoubtedly a special place to be. I'm trying to find a way of reflecting that honestly without recourse to sentimentality.'
'So I always saw myself making things, but there wasn't really any way to channel that further than as a hobby. The internet and growth in appreciation of craft and small business has meant that's now possible.'
In an engaging coincidence, it turns out that Sandra's auntie was brought up in Loch Crositean, when it was a school house, so she is well aware of both Marianne's restaurant and the role women play in the island economy.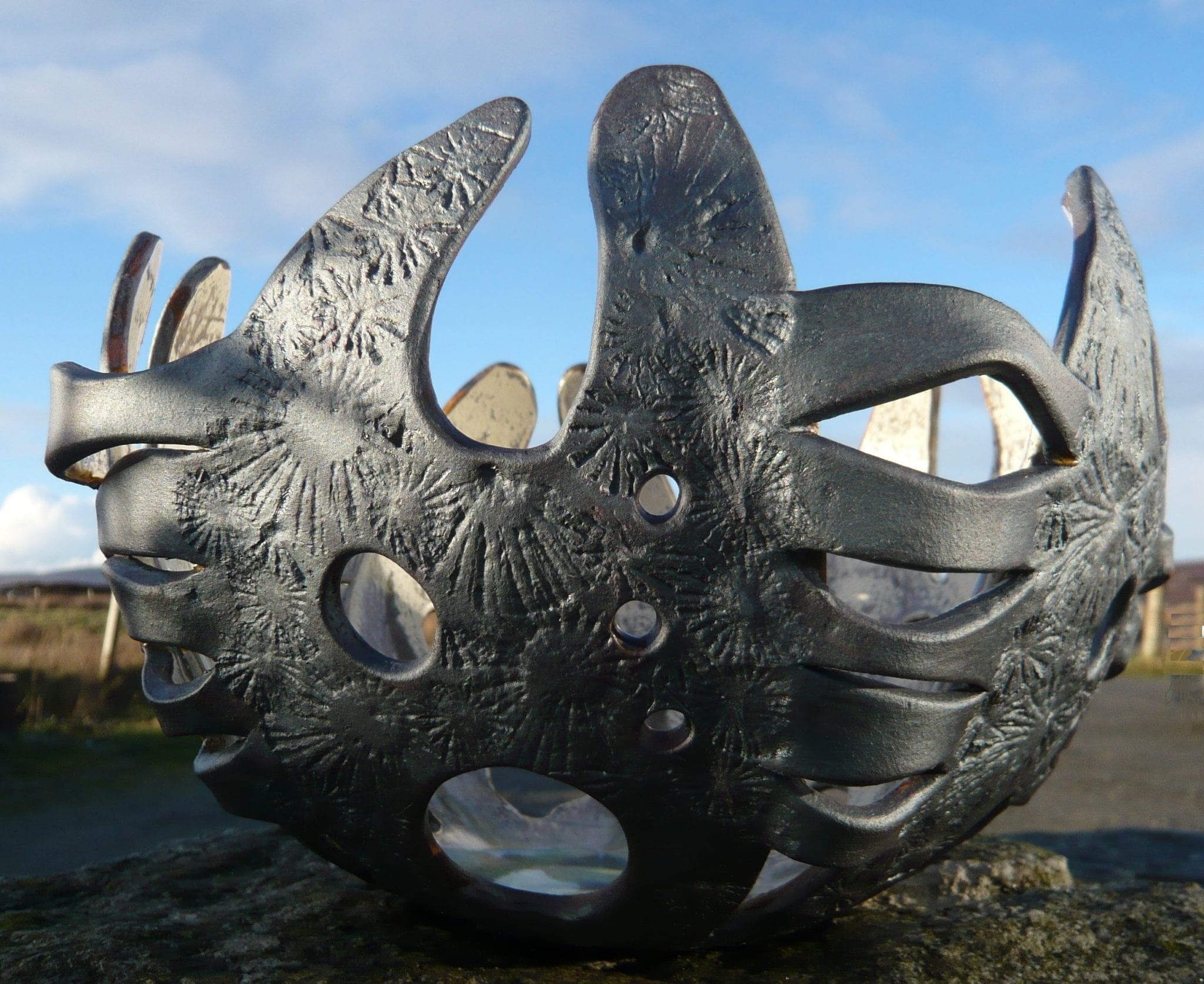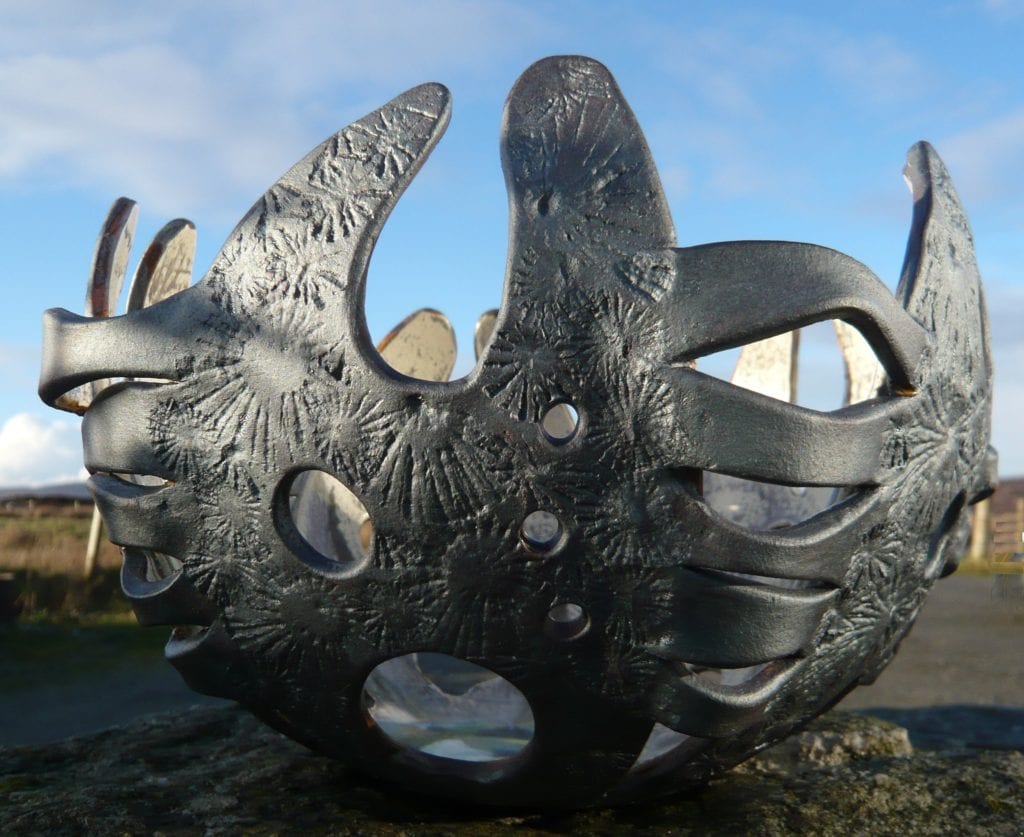 'The rapid development of technology has reinforced the central role women have in island businesses,' suggests Sandra. 'Women have always had an economic role here; many have a couple of jobs or businesses on the go. You have to be flexible living in communities like this. A lot of islanders tend towards craft and creativity, so being able to easily make connections all over the world is perfect for us.'
More information
For more information on Uig and Loch Croistean, check out Mark's Outer Hebrides guide.