I travelled in April and stayed in Vientiane Heritage Railcar One Bedroom Pool Villa which starts from £880 B&B. Other fabulous rooms, suites and villas start from £230 B&B
Address
262, Pong Talong Sub-District
Pak Chong District
Nakhon Ratchasima 30450
Thailand
Contact
Phone: +66 44 082 039
Website: khaoyai.intercontinental.com
Intercontinental Khao Yai overview
The hotel is situated near mango and dragon fruit farms, as well as vineyards, surrounded by vibrant, lush green flora and fauna and is the gateway to the Isan province where it is the only 5 star hotel.
The beautiful area is popular for weekend getaways for those living in Bangkok and beyond. There is a quirkiness of being based on a railway station design, with plush suites being repurposed railway carriages, with a private plunge pool to boot – the word luxury doesn't quite cut it.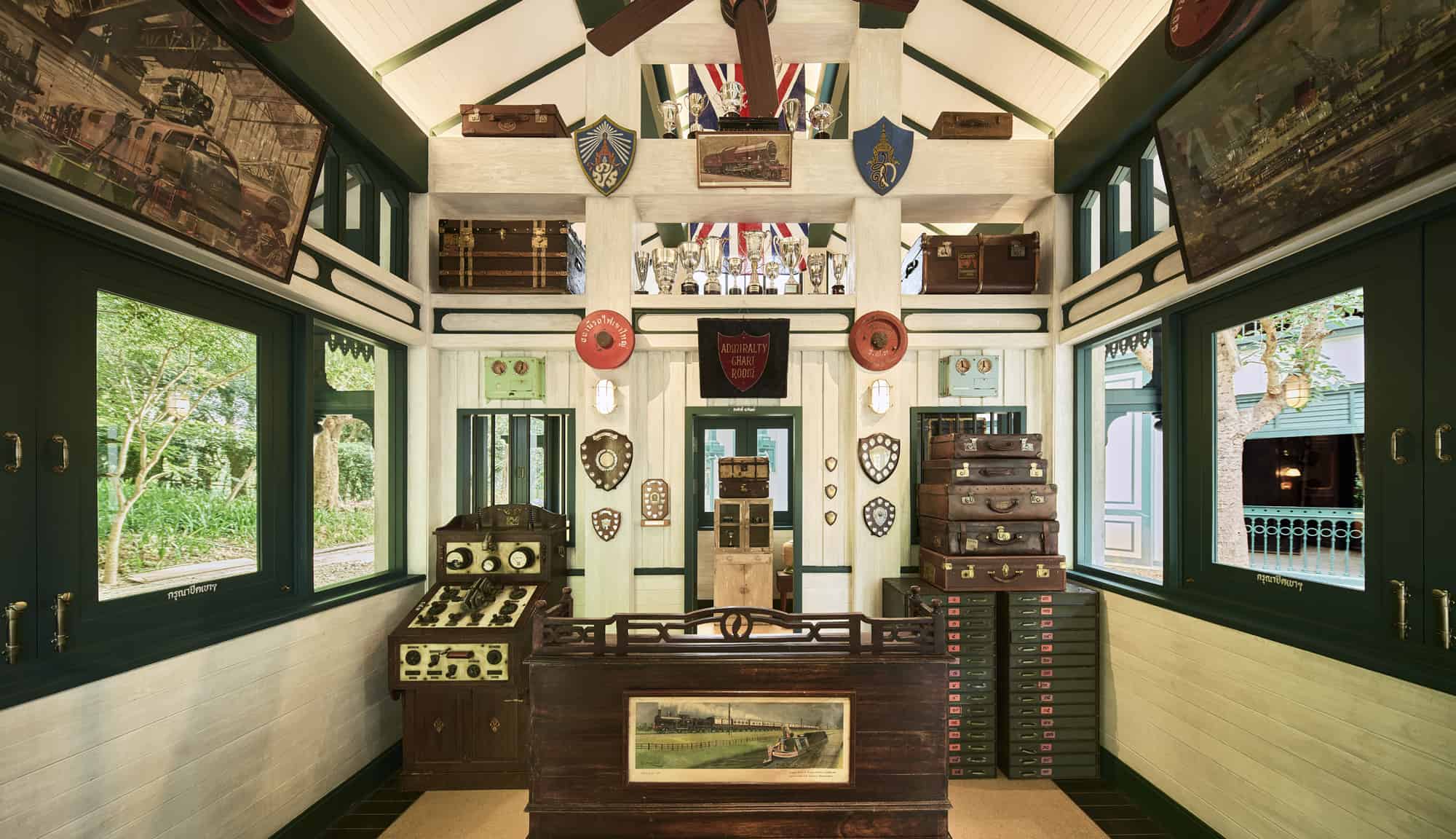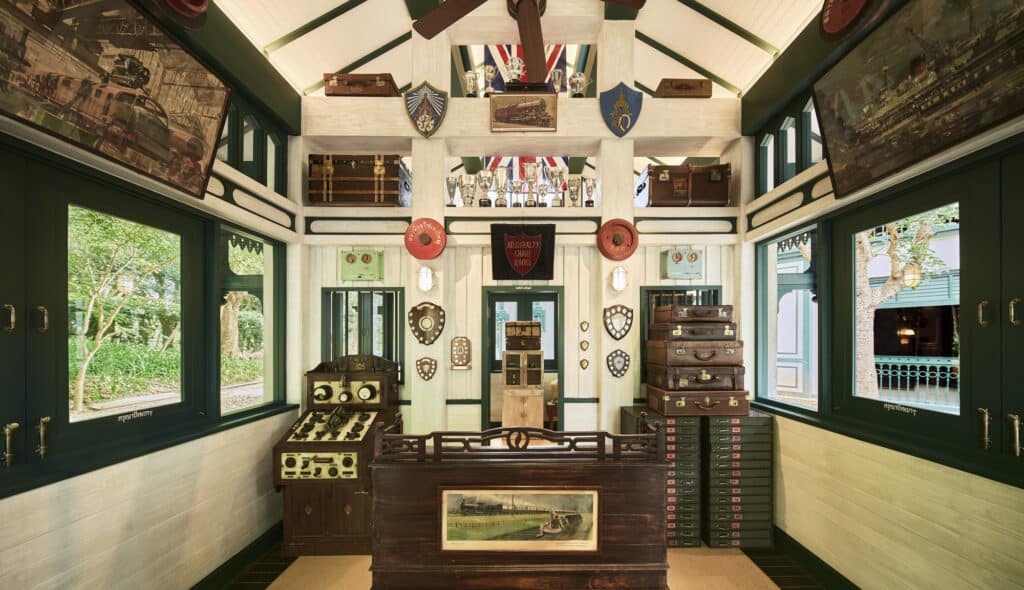 It is a joyful place to stay, the novelty of having a massage in the chic spa railway carriage is not easily forgotten, nor is the incredibly comfortable massage bed that has ledges to rest your arms on, making you feel even more zen.
The lake and resident black swans serve as a great spot for mindful walking meditations in the mornings, or yoga, or you can borrow bike and go explore the property.
Décor and vibe
The moment you ring the bell at the train ticket-counter-come-hotel reception to check in, you know you are in a special place. A welcome drink of soda infused with Thai herbs sets the scene as you go past pristine upcycled train carriages, the lake, and into whichever individually designed accommodation you've picked to be home.
The Somying's Restaurant is a replica of a train station platform that you might see in somewhere like Hua Hin and even if you're not a gym bunny you soon will be just for the excuse to work out in a swanky carriage overlooking the lush gardens outside.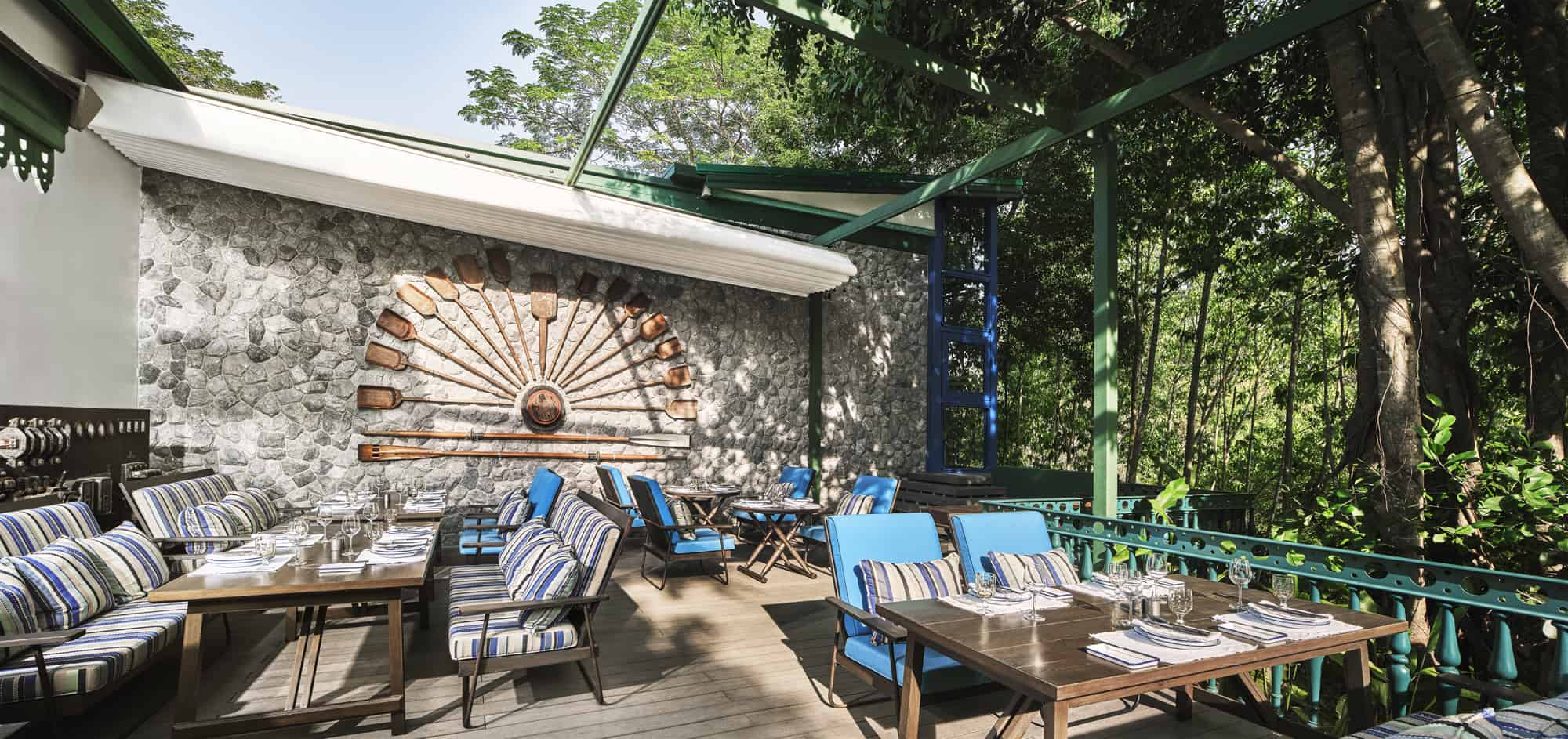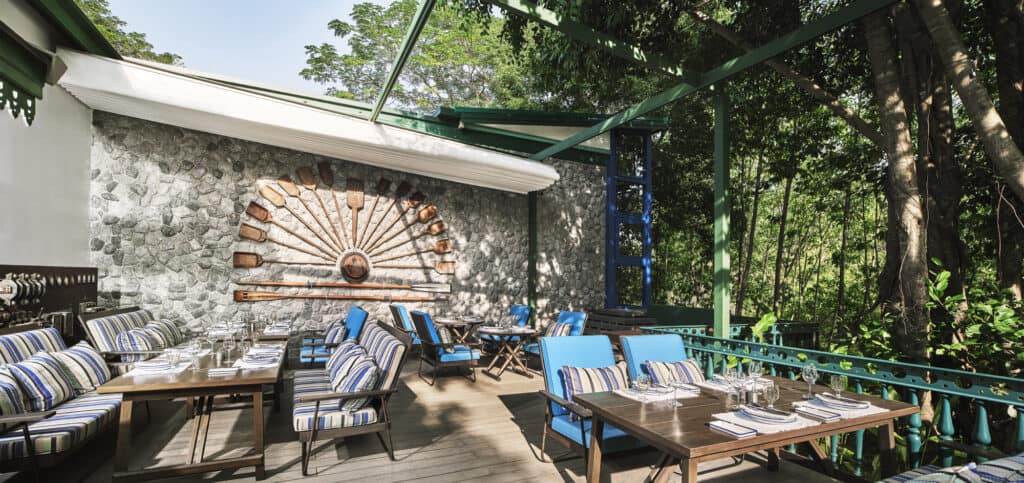 Local details are seen throughout for instance the handmade silver containers on the restaurant tables and bespoke artwork is beautifully executed; I especially loved the colourful drawings of teapots and spoons throughout history and around the world, in the tea carriage.
Poirot Restaurant throws you back into a bygone era to first class train seating with upholstered leather seats, fine china and golden silk scatter cushions.
Services and facilities
Room service
Pool
Laundry
Fitness centre
Rooms (and suites)
Every room and suite are individually designed, so you can expect to see anything from colourful Thai silk patterned scatter cushions and imposing local rattan animal busts above beds, to artistic futuristic coffee tables, ancient sketches of Thai landscapes and local wooden elephant sculptures.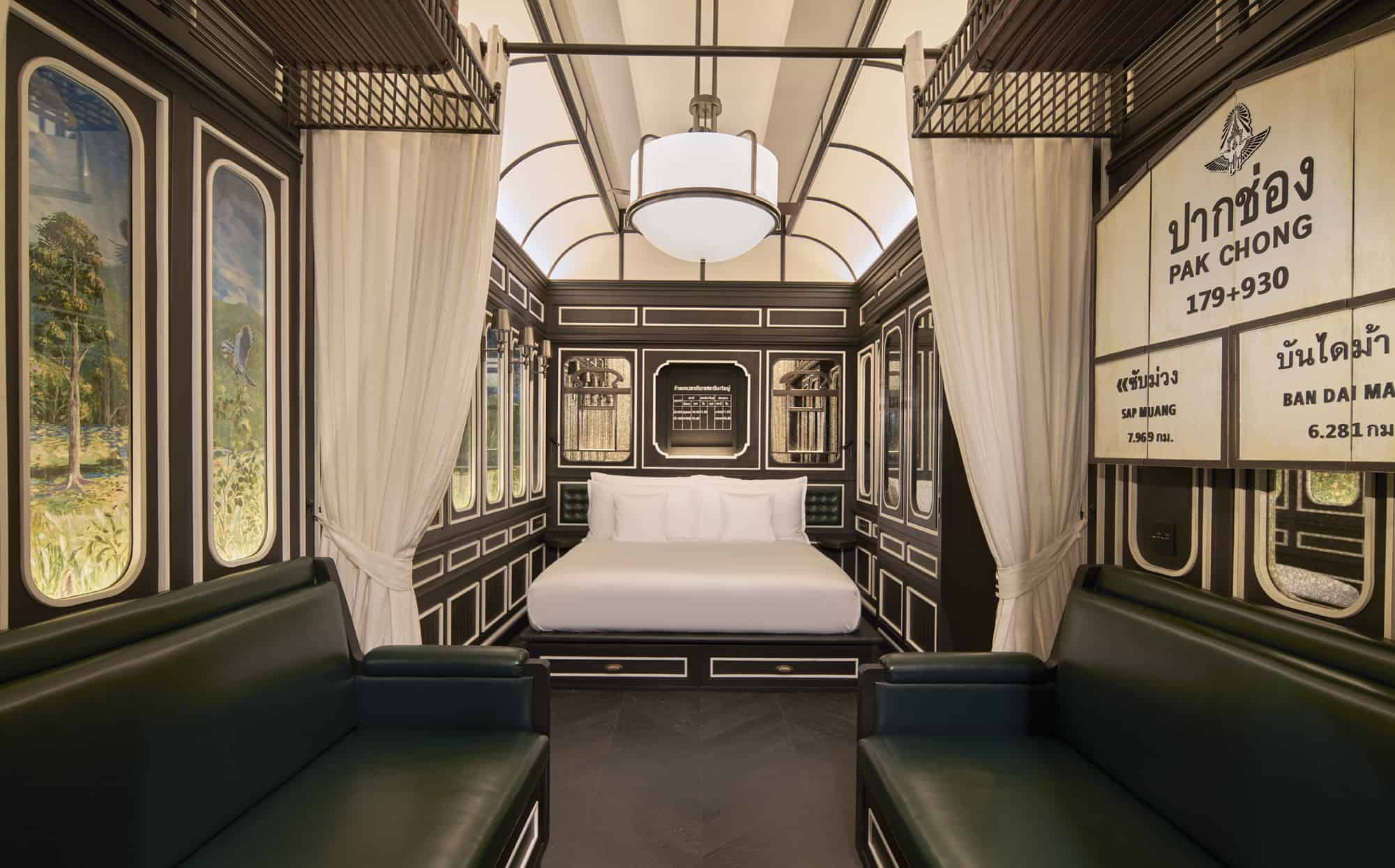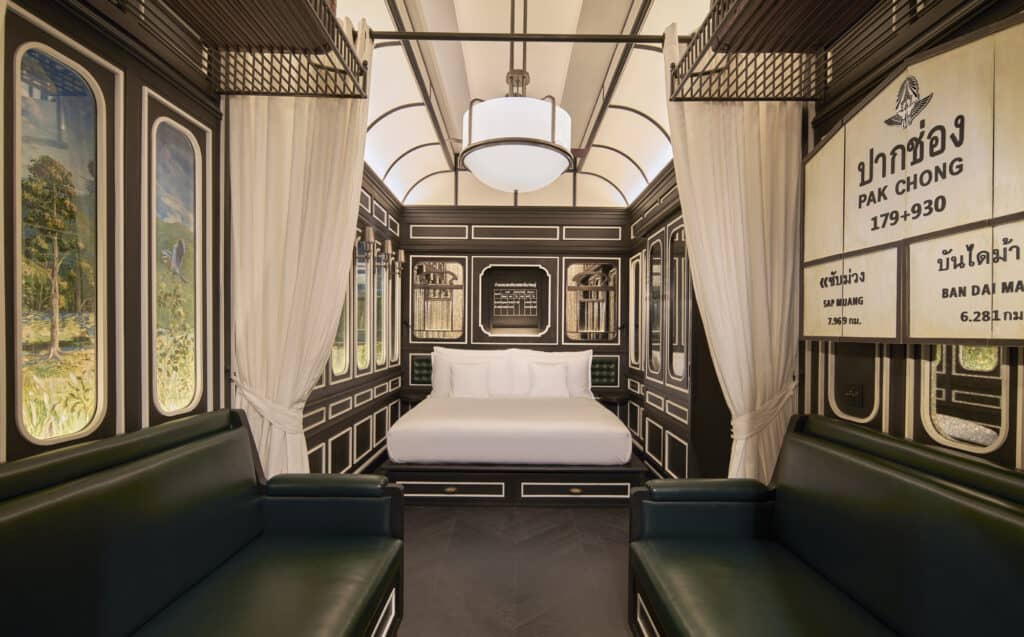 Seating is often leather upholstered, sinks can be beaten: copper, contrasting slick black marble surrounds.
The finishes are tasteful and luxurious. Children will love the bunk beds emulating those seen in plush sleepover trains, whilst adults will appreciate the views out of expansive windows and modern amenities, not to mention deliciously scented Byredo toiletries.
Food and drink
Somying's Kitchen is Khao Yai's answer to farm to table cuisine, using fresh, organic and local produce. I went for the northern Thai classics including pad mee karat, essentially a spicier pad Thai and a signature of the province, som tam papaya salad, again spicier and in true north-eastern style with the addition of fermented crab and an incredible coconut and pomelo salad, with juicy prawns.
You can't visit Isan without having their national dish; larb, a punchy minced pork salad. My pudding was unreal; a Thai custard filled squash with coconut cream and pecans.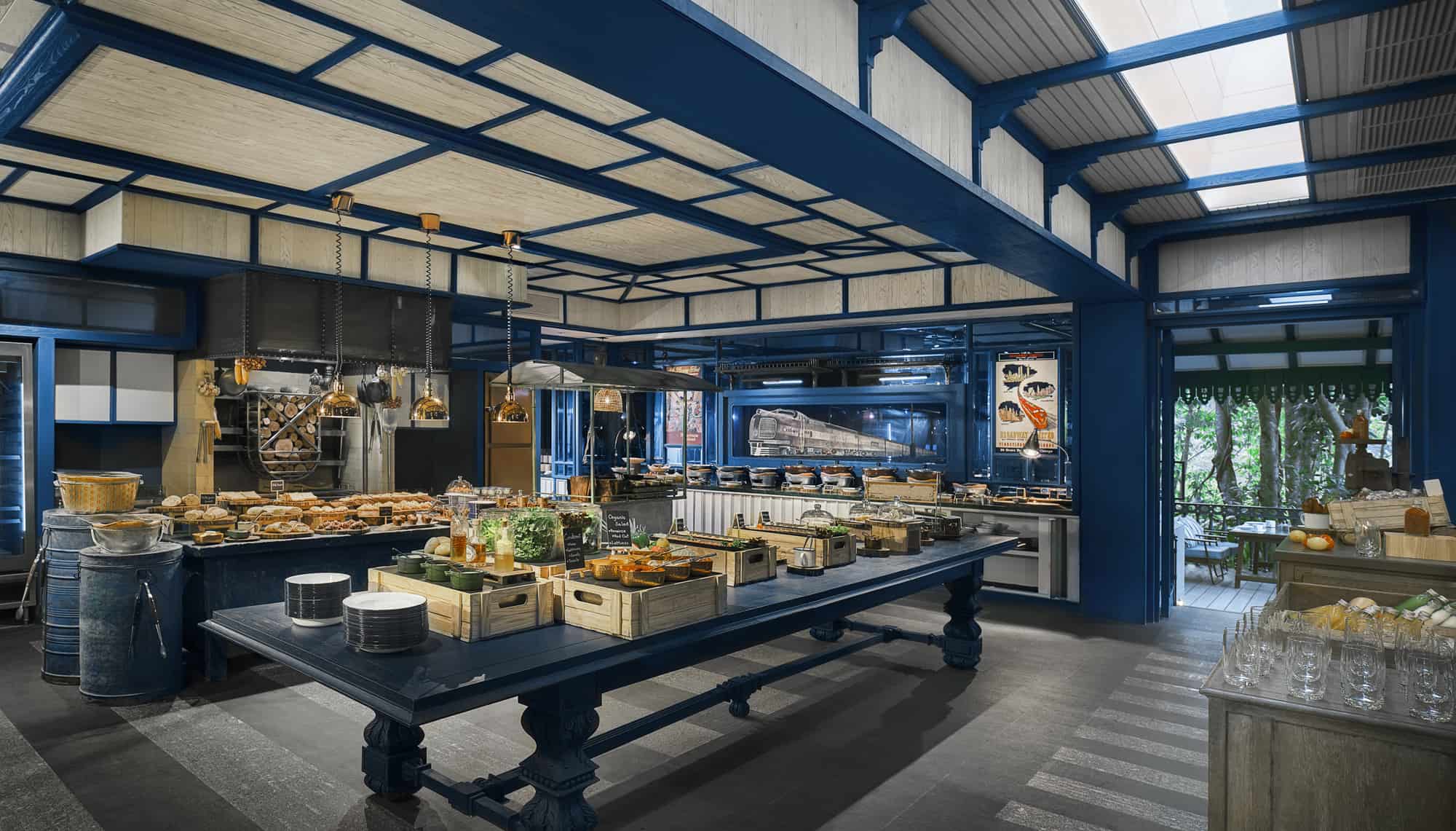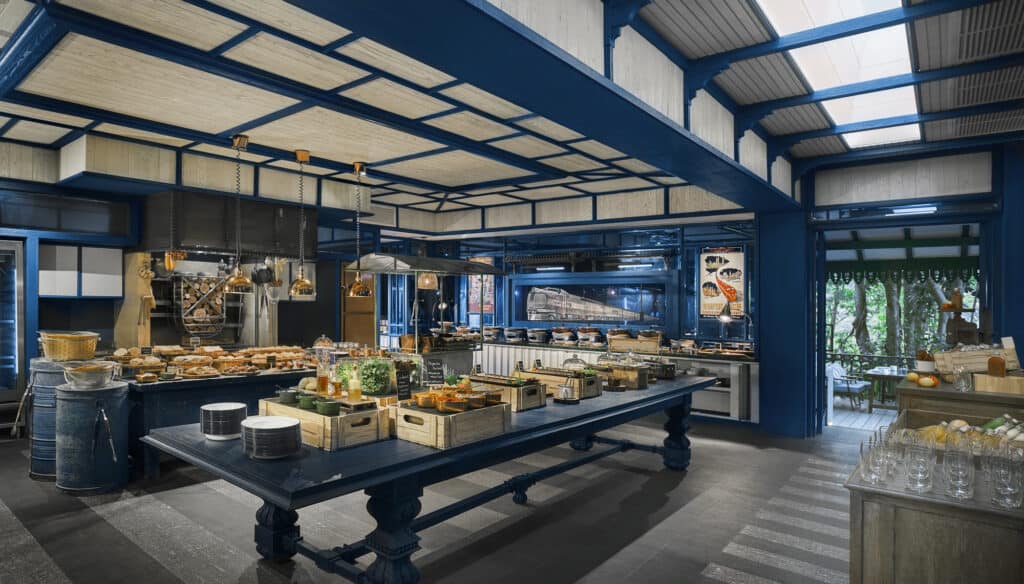 Poirot, their French brasserie, serves classics such as French onion soup, a hearty beef Burgundy using Australian wagyu beef tenderloin and a sultry French savarin cake with a cognac flambe, the elegant surroundings merely add to the classy cuisine.
Staff are accommodating, I was delighted on one very warm evening to have a suggested frozen watermelon juice. Breakfasts range from eggs any way to traditional dishes such as boiled rice with a variety of toppings from crispy fish to fresh herbs.
The local coffee is brewed to perfection and goes well with another local classic; cubes of bread with pandan custard or dough balls in hot soy milk. The salad items are direct from the owners' organic garden. Don't miss an afternoon tea to feast on delights such as carbonara muffins with truffle infused cream and pandan macrons.
More information
For more information and bookings, visit the hotel website: khaoyai.intercontinental.com.