Hiking in Grenada can be a truly magical experience, providing you know where to go. Here are five great walks (none of them too demanding) that should feature on an island itinerary.
For more information about this beautiful country, see Paul Crask's guide to Grenada.
St Margaret's Falls
Also known as Seven Sisters, this lovely series of cascading waterfalls with nice, deep and refreshing bathing pools can be reached by a relatively easy one-hour hike from a well-signposted trailhead near Grand Etang National Park. The trail is clear and wide, passing through farmlands and forests before reaching the waterfalls.
If you walk here with a guide, ask about Honeymoon Falls, a hidden waterfall located in a canyon out of sight, but nearby. The pretty waterfall has a pleasant bathing pool, which, they say, is heart-shaped and how the waterfall got its name.
Concord Falls
The village of Concord is located on the west coast of Grenada, and the Concord River Valley is a scenic area of countryside, dotted with nutmeg and cocoa trees.
Most visitors usually see just the first of three waterfalls at Concord because it is very accessible, located alongside the road (although avoid on cruise ship days).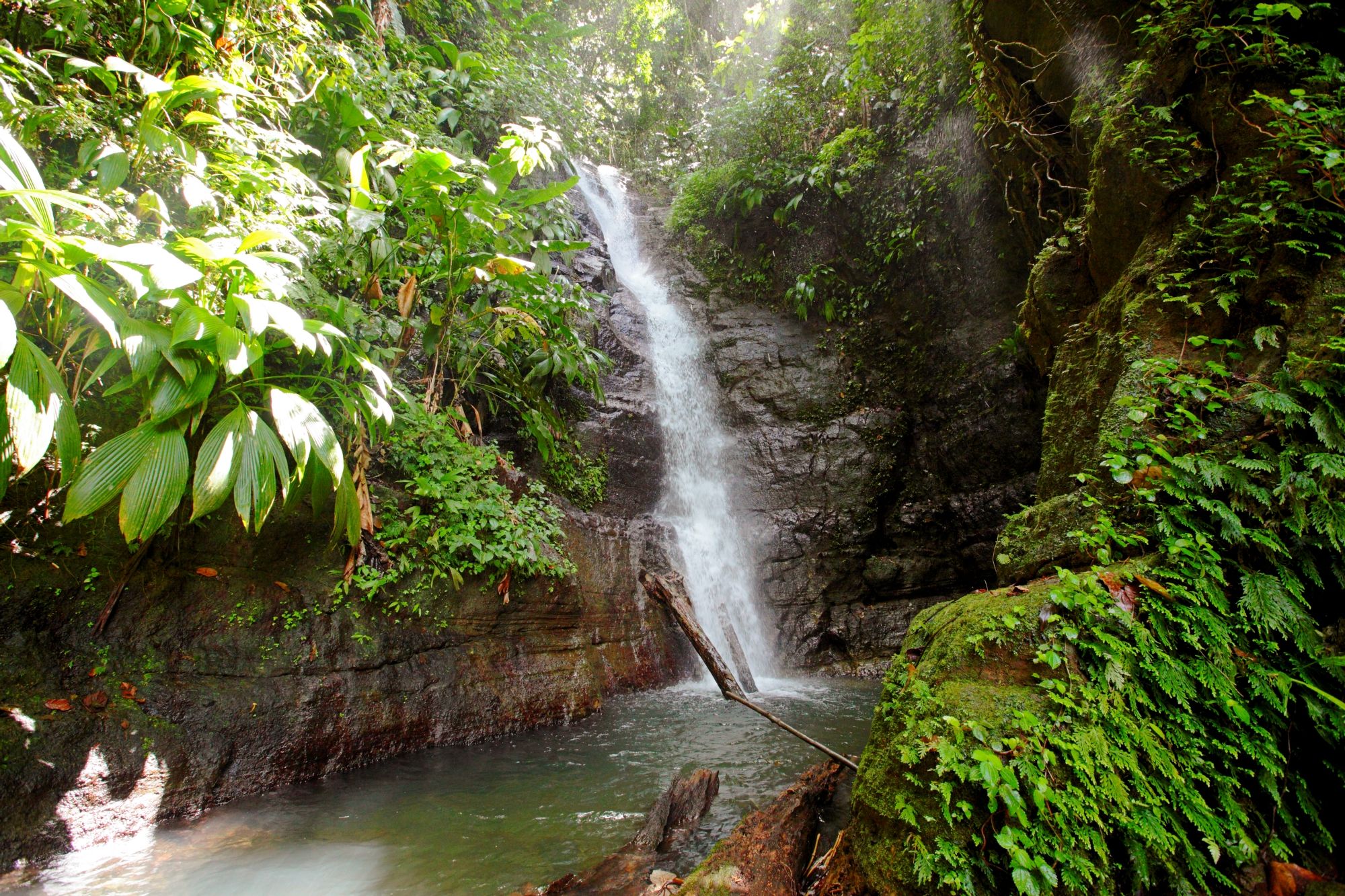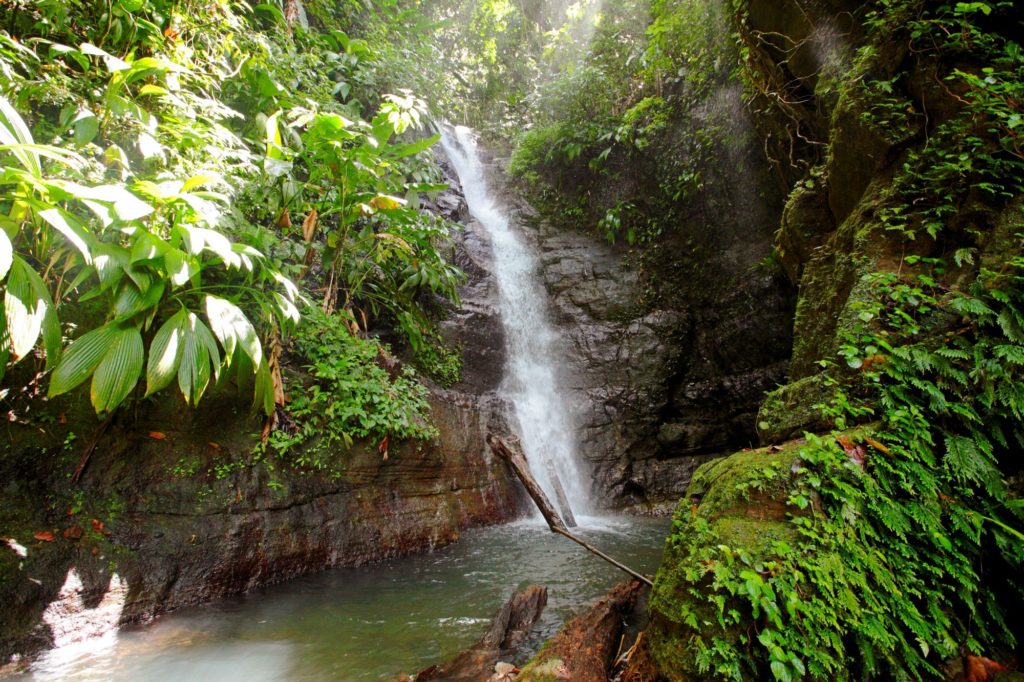 Follow a country track beyond the first waterfall for about an hour to a second waterfall, known as Au Coin, and then to a third, known as Fontainbleu. Au Coin is my personal favourite, around 20m high, cascading in sections down a steep cliff face. and well worth the walk.
Mt Carmel Falls
On Grenada's east coast, to the south of Grenville, there is a short trail to Mt Carmel (also known as Marquis) Waterfall. The trailhead is not obvious, and you may need to ask in the shop at the signposted Mt Carmel junction, but once you have found it, the country walk is short and easy-going.
The wide track follows the Marquis River for about 30 minutes (look for a cascade about half-way) where it ends at a tall cliff and the waterfall itself.
Grand Etang and Mt Qua Qua
There are two interesting trails in Grand Etang National Park – both of which can be a little challenging. The circular walk around Grand Etang Lake takes about an hour. It's fun, with nice lake views, but it is often also muddy and tough going.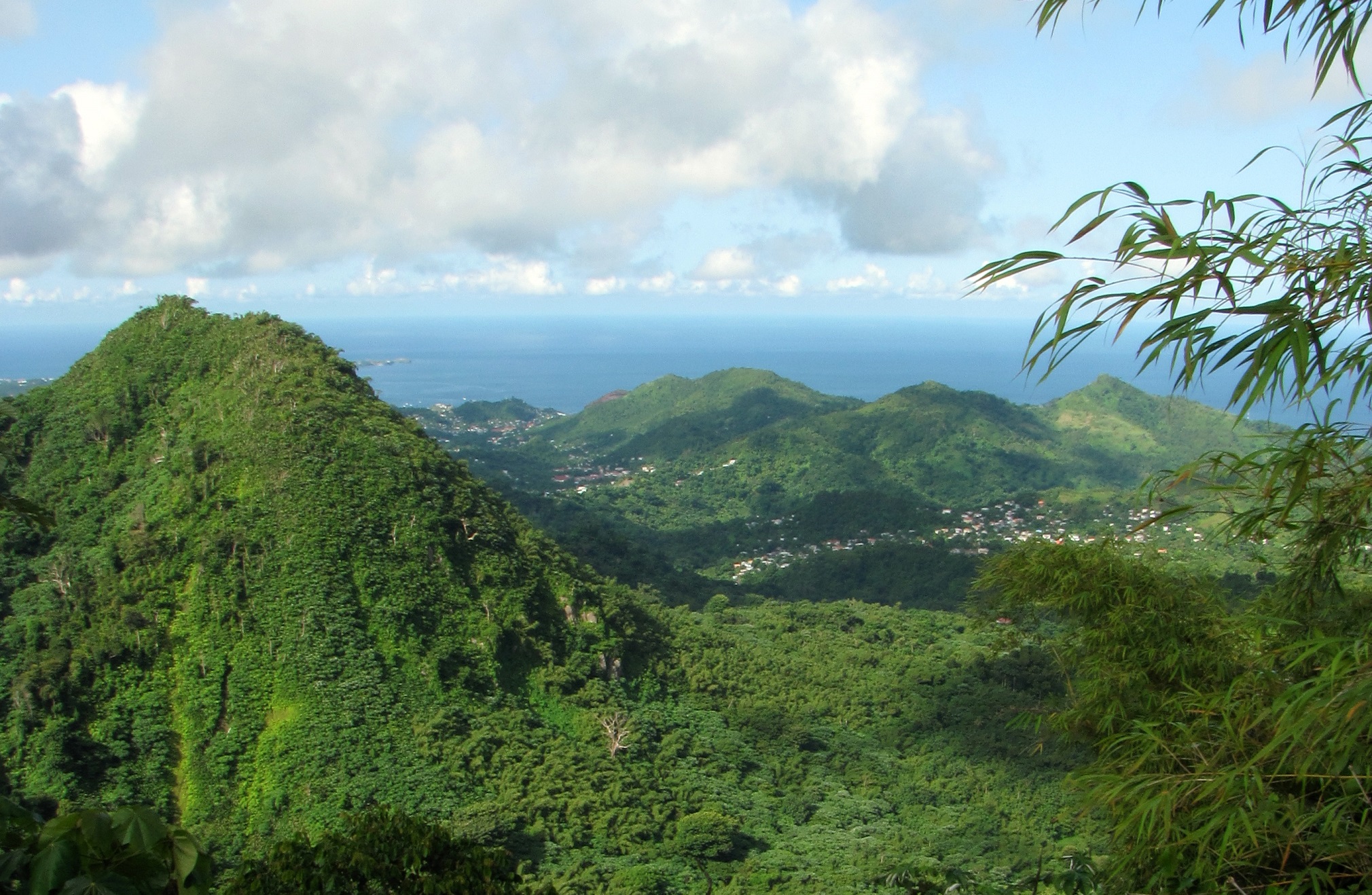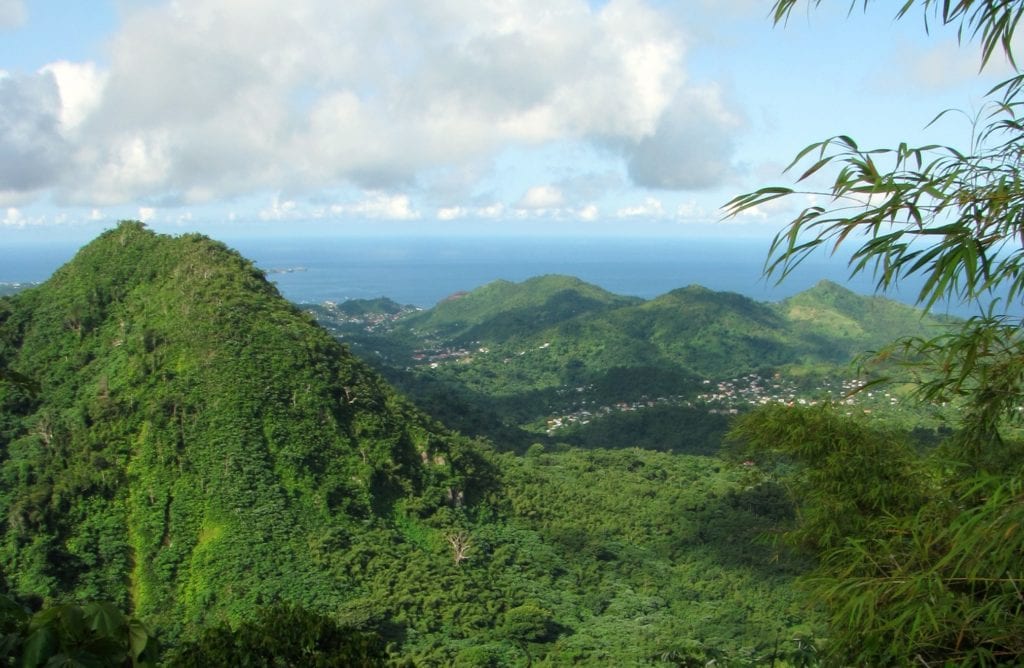 The second walk is along a razorback ridge to the rocky summit of Mt Qua Qua. It takes about 90 minutes to get to the top where the views are exceptional. You must have a good head for heights on this trail, however, as some of the drops on either side of the narrow track are very steep.
High North Nature Trail
The High North Nature Trail is a wonderful walk on the island of Carriacou. Begin in the village of Bogles and head north along the wide track.
A signposted diversion to Anse La Roche Beach is well worth it, as is the short walk to Petite Carenage Beach a little further along, past Gun Point. Both beaches are splendidly isolated and beautiful.
There are lovely ocean views along the trail – you can see the islands of Petite Martinique, Petite St Vincent and Union. The trail ends in the coastal village of Windward, famous for its boat-building heritage, and home of the much sought-after Carriacou sloops.
---