The town's fine shingle and sand beaches, rainbow-coloured beach huts and stone Harbour Arm packed with fun places to eat and drink are just the start of what the resort has this beautiful Kent town has to offer.
Its Creative Quarter is stacked with galleries, craft shops, boutiques and cool cafés, and scattered across town is a free outdoor gallery of over 70 art installations by the likes of Tracey Emin, Bob and Roberta Smith and Cornelia Parker. Natural beauty abounds in its award-winning Leas Coastal Park and the Warren, a serene nature reserve where the Kent Downs' chalk cliffs tumble down to a beach where you can fossick for 100-million-year-old fossils.
Here's what not to miss on your weekend break in Kent's most iconic town.
Day one: town and harbour
The Bayle
One of Folkestone's oldest parts, the Bayle is a charming village-like district of mainly 18th-century buildings offering glimpses of the town's illustrious past. There was once a medieval wooden castle here and archaeological finds have pinpointed human habitation as far back as the Iron Age. In the 7th century AD, Eanswyth, the daughter of Kent's King Eabald, established a nunnery here, one of the first of its kind in England. Legend attributes several miracles to Eanswyth, hence her being proclaimed a saint on her deathbed at the likely age of 20, around 650AD.
In 2020, a team of experts from Canterbury Christ Church University concluded that human remains discovered in the walls of St Mary and St Eanswyth church in 1885 were those of a young female from the 7th century – a profile that makes it tantalisingly possible that these are the bones of Folkestone's patron saint herself. The church's interior is a gem. The underlying architecture is Gothic with 12th-century windows in the sanctuary, and the font and arcade of the chancel dating to the 13th century. The rest of this characterful stone structure hails to the 1850s when it was redesigned by the Gothic Revivalist architect Richard Hussey.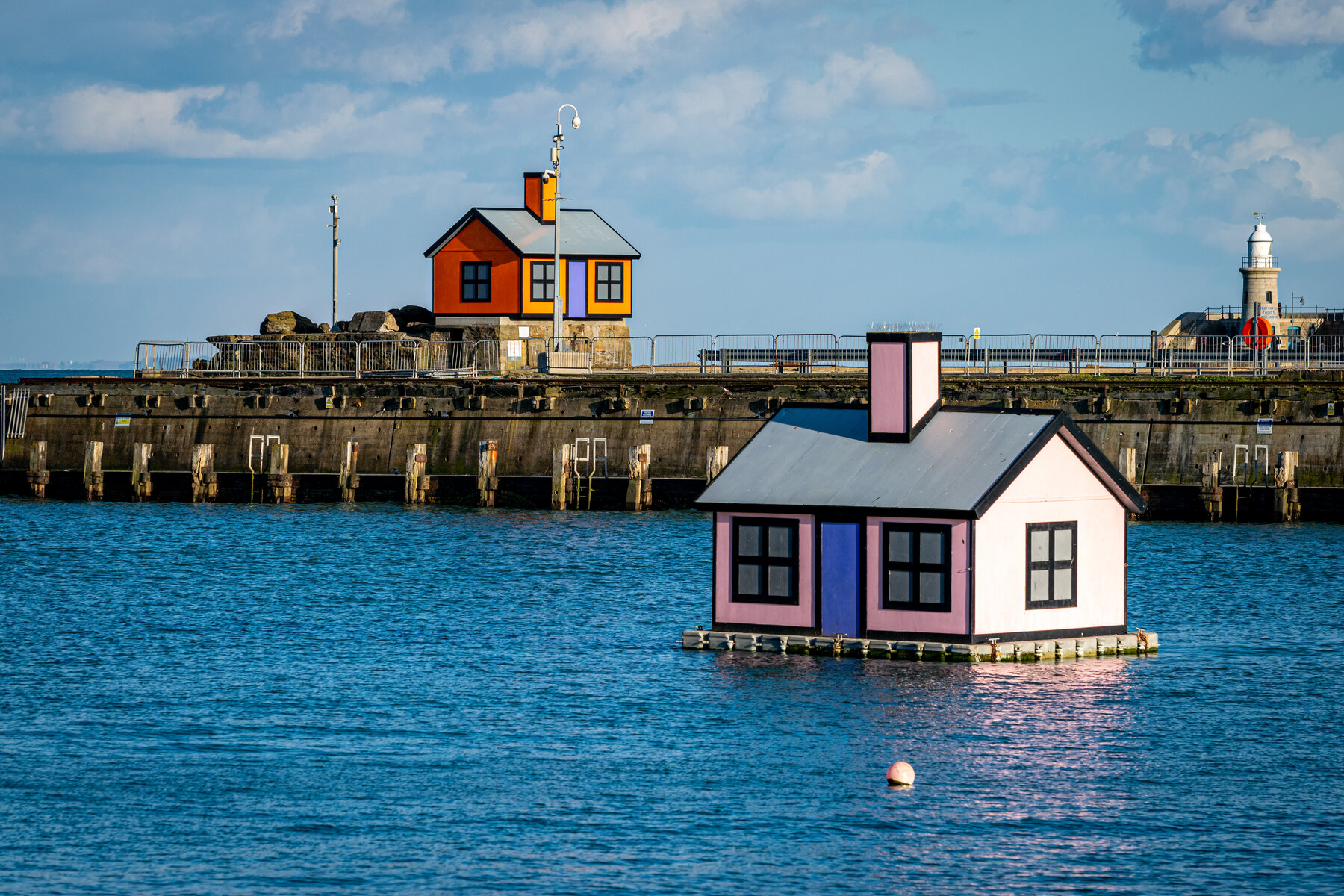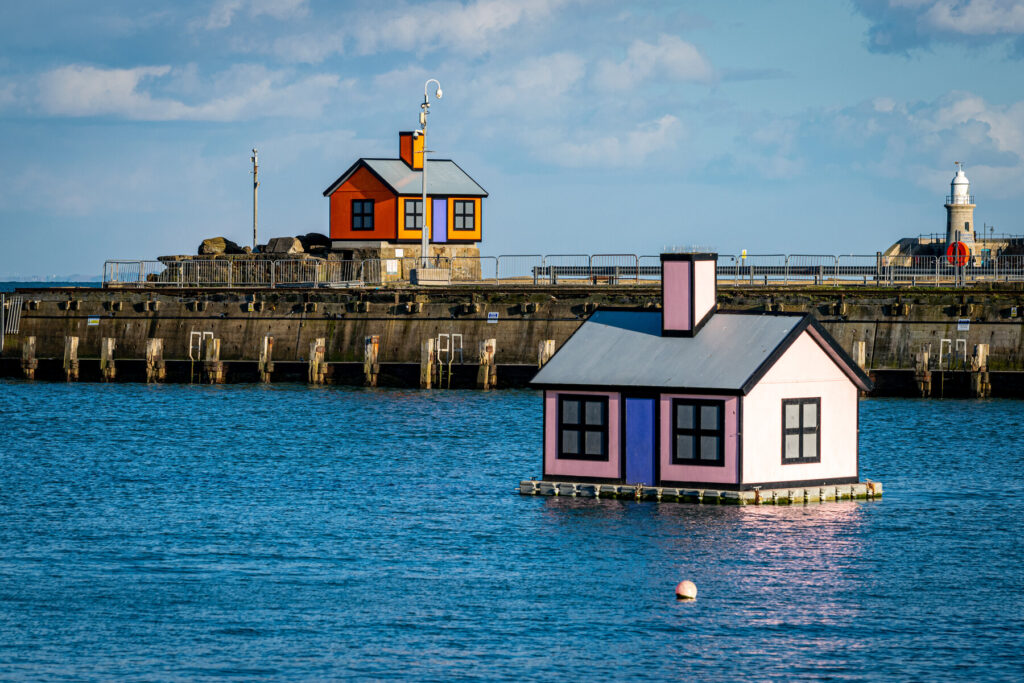 Nearby, occupying part of the old town hall built in 1861, Folkestone Museum offers up an eclectic collection ranging from Roman artefacts to a Victorian painted silk parasol. A highlight is the 1915 canvas Landing of the Belgian Refugees by Fredo Franzoni, which depicts Folkestonians opening their arms to World War I refugees. In 2019, some 300 locals gathered at the harbour to recreate the image as a large-scale photograph, also part of the museum's collection, as a demonstration of the town's continued welcome to those fleeing conflict and persecution.
Creative Quarter
A set of stone steps from the Bayle connects directly to the steeply raked and cobbled Old High Street – one side of a rough triangle bounded by Rendezvous Street and Tontine Street which constitutes the Creative Quarter. Ground zero for Folkestone's embrace of the creative industries over the last two decades, many of the zone's brightly painted buildings are rented out to artists, craftspeople and small businesses. Public works of art include Banksy's Art Buff along the Old High Street, on the wall next to the bar Folklore.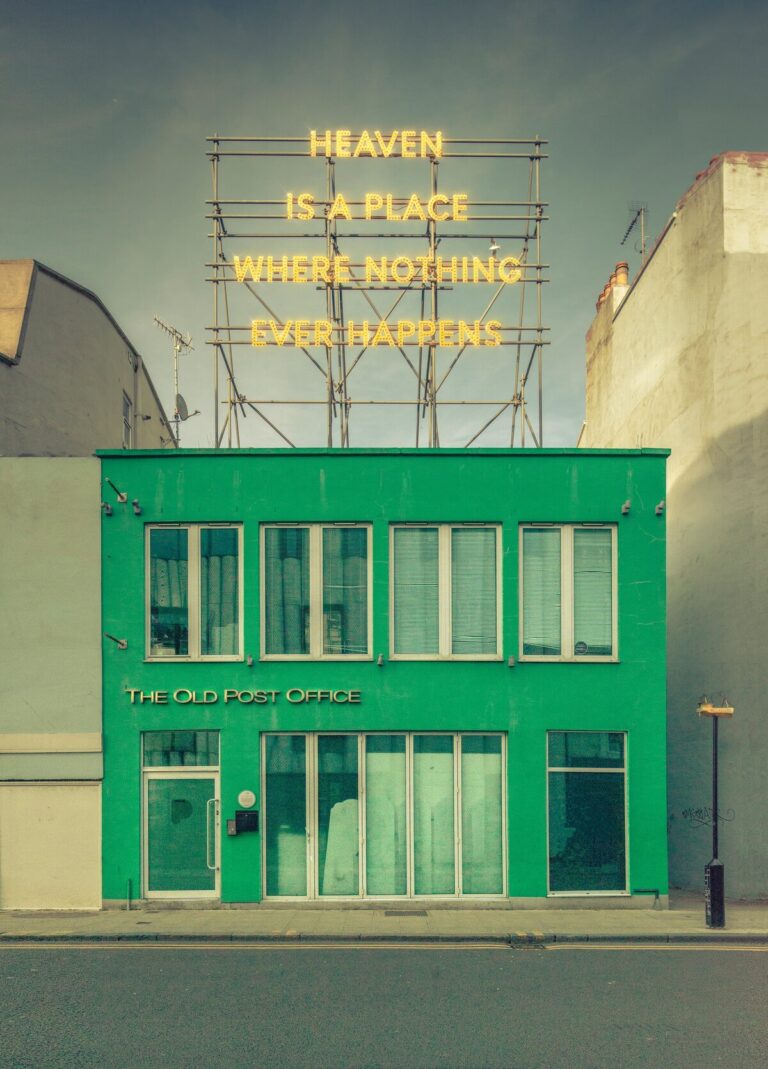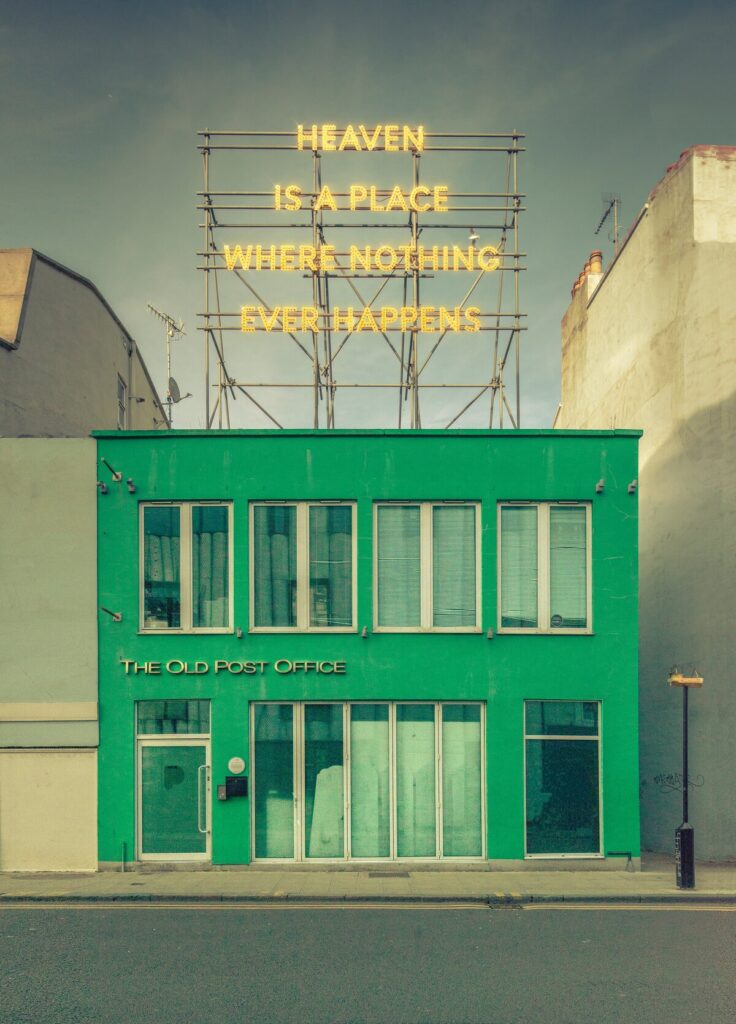 The quarter's development is largely down to the philanthropy of the Roger De Haan Charitable Trust and the commercial work of Creative Folkestone, who, as well as organising the Triennial, also curate events and happenings from their base at the Quarterhouse on Tontine Street. Behind the Quarterhouse is Payers Park, an innovative social space designed by muf architecture in 2014 for that year's Triennial. At the top of the park, near where it joins with the Old High Street, look for the Pocket Gallery atop a blue painted post in the community garden; exhibitions in this tiny space change every three weeks.
Folkestone 51
At the head of Tontine Street and newly opened in 2022 is Folkestone 51, the world's first multi-storey skateboarding park with facilities also for BMX, climbing, bouldering and boxing. This extraordinary building, designed by Guy Hollaway Architects, contains giant, suspended concrete skating bowls and is wrapped in perforated aluminium panels and decorated at its base with eye-catching street art.
Folkestone Harbour
The Victorian harbour, bobbing with a small flotilla of fishing boats and pleasure craft, is split in two by the former railway viaduct, now landscaped into a flower-planted walkway to the Harbour Arm. This quarter-mile-long promenade into the sea has been transformed into a place to eat, drink, watch live music and films and attend events. Walk out to the lighthouse at its tip, also the venue for a champagne bar, for superb coastal views as far as Dover in one direction and Dungeness in the other.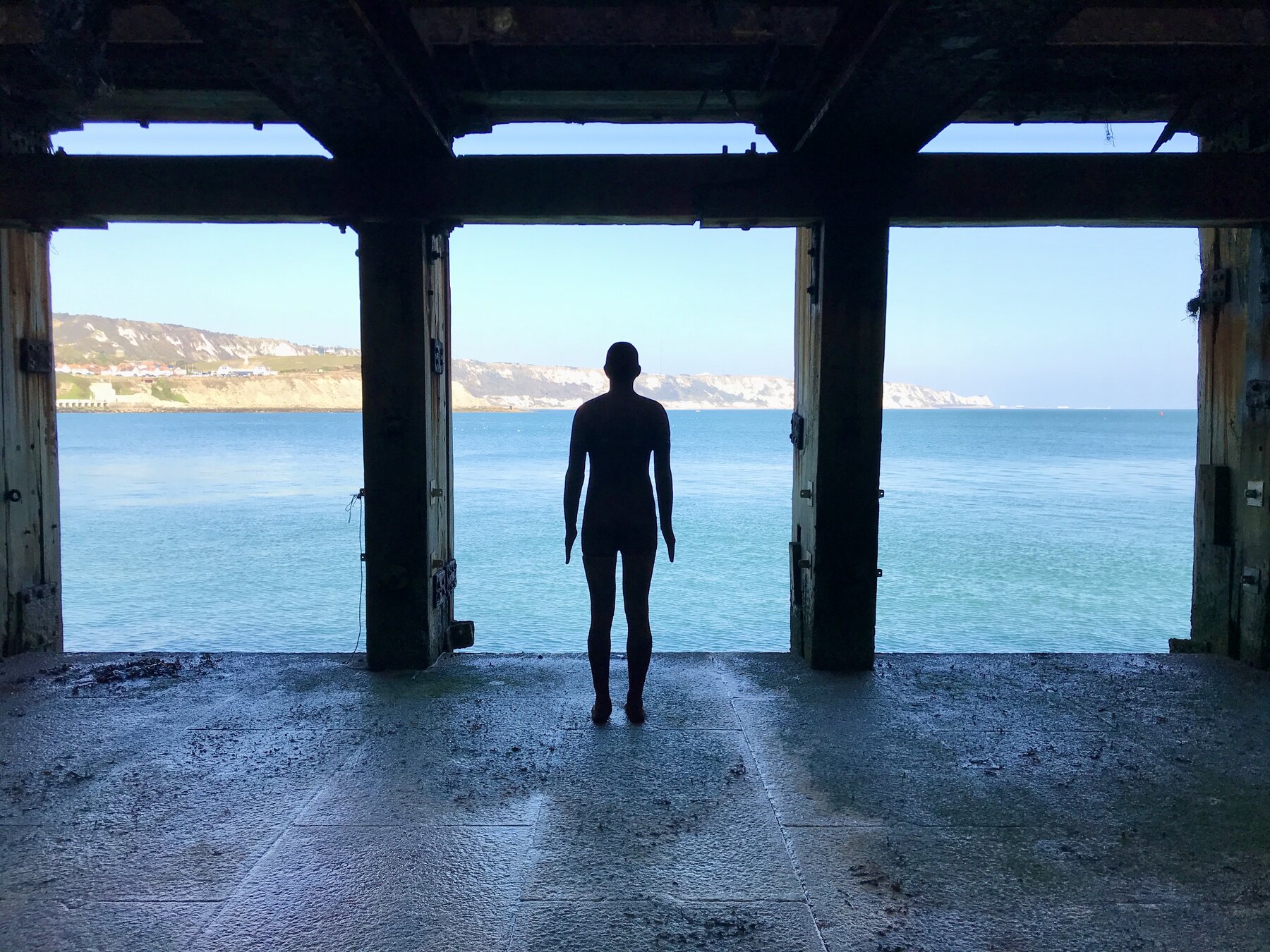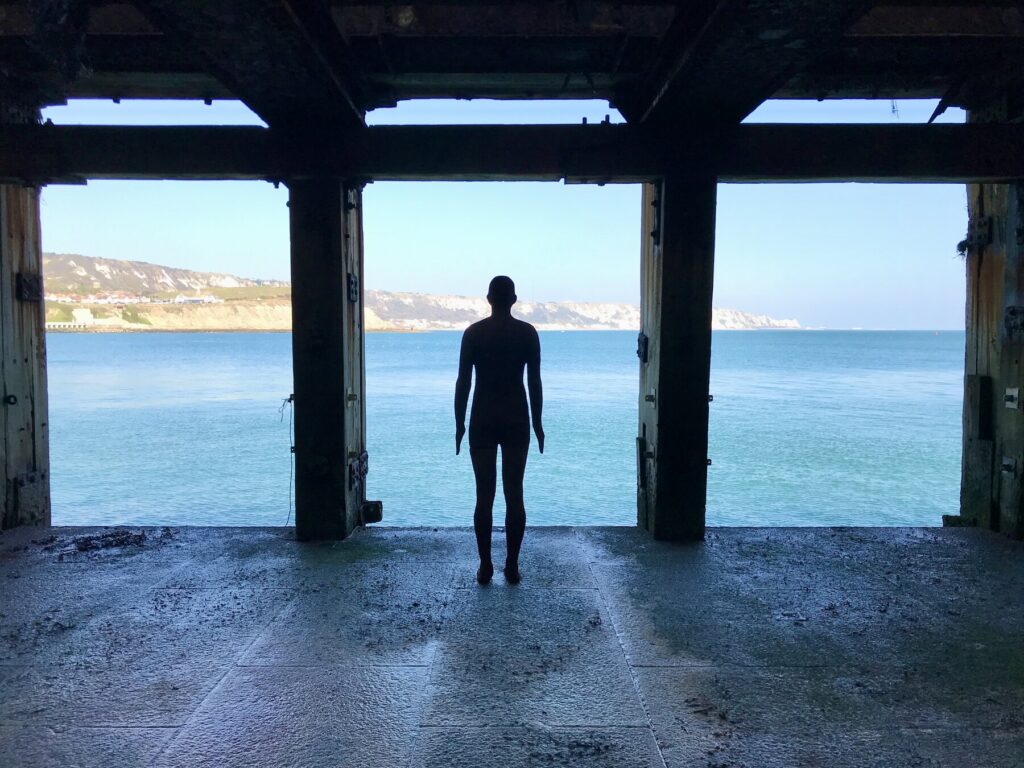 The Harbour Arm has several Triennial artworks, including Ian Hamilton Finlay's Weather Is a Third to Place and Time painted across the lighthouse, and Antony Gormley's Another Time XVIII, a cast-iron statue lurking beneath the Arm which can be viewed only when the tide is low enough.
Day two: nature by the sea
The Leas and Lower Leas: Coastal Park
Snaking west along the shingle beach from the Harbour Arm, a pathway made of reclaimed wooden railway sleepers leads to the award-winning Lower Leas Coastal Park. Containing a green amphitheatre and a great kids' play area that includes a wooden pirate ship, giant spider and zip lines, this lush park offers shingle beaches sheltered by granite groins. The Lower Leas runs parallel with the upper Leas Promenade, laid out in 1843 by Decimus Burton, the designer of Hyde Park and buildings at Kew Gardens.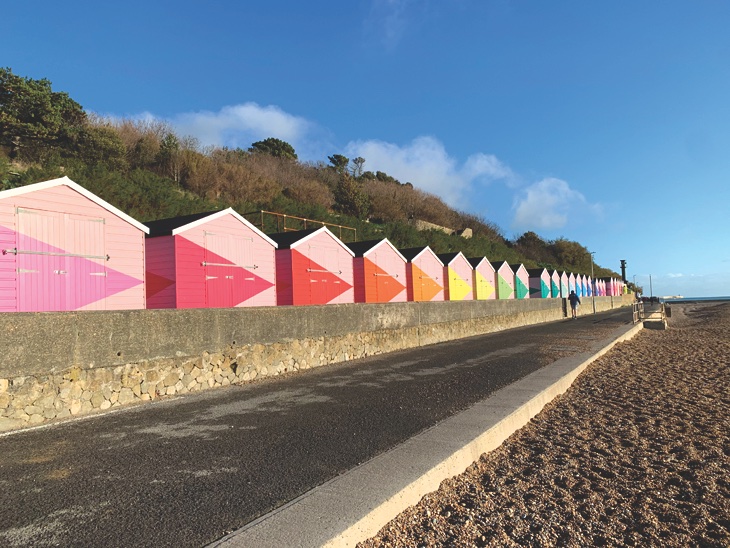 The two are linked by steps and meandering footpaths, including the gently sloped Zig Zag Path that starts near Leas Bandstand, where concerts are held in the summer months. A listed structure, the path is a very believable replica of natural cliff faces and grottos, made from waste material coated in a special cement called ulhamite, after its creator James Pulham. For the 2021 Triennial, some 120 beach huts in the park were painted in a subtly graduated series of colours with contrasting arrow accents. This is Rana Begum's No. 1054 Arpeggio, an artwork providing a half a mile rainbow blaze of hues alongside the shingle beach.
The Warren
Climb the hill to the east of town to find the Warren, a Site of Special Scientific Interest and Folkestone's magnificently wild frontier. This two-mile-long undercliff, tumbling down to a mostly sandy beach, was formed by landslides caused by powerful geological forces acting on the soft, erodible bedrock of Lower Greensand and Gault clay, which is overlaid with chalk. Engineering works to mitigate further erosion were completed in the mid 1950s, creating a promenade, sea wall and broad concrete skirt along the Warren's beach where you can search for fossils. Look out for rare endemic plants and insects, such as the grayling butterfly and wild orchids, and for Highland cattle, whose grazing helps promote the area's biodiversity.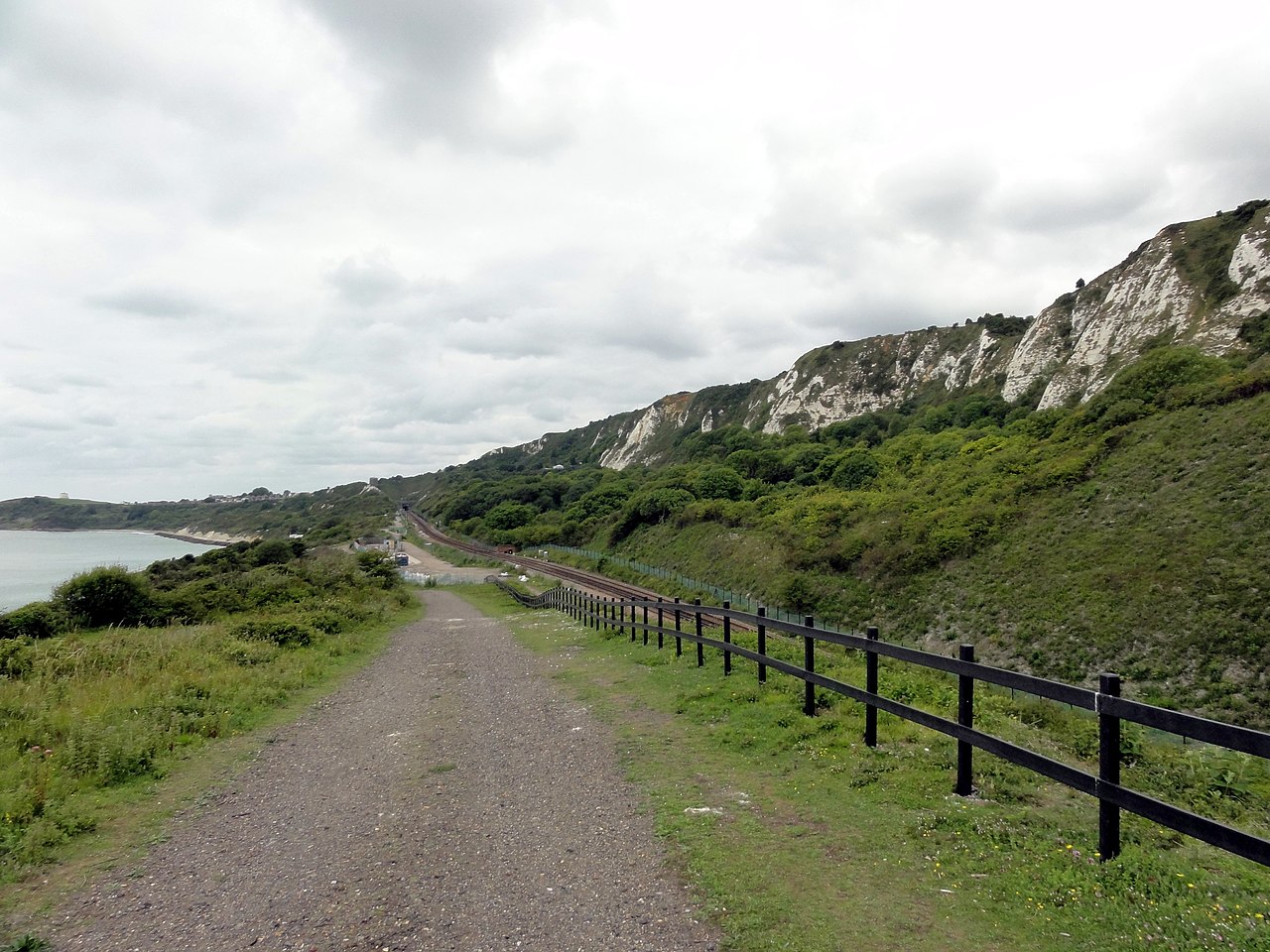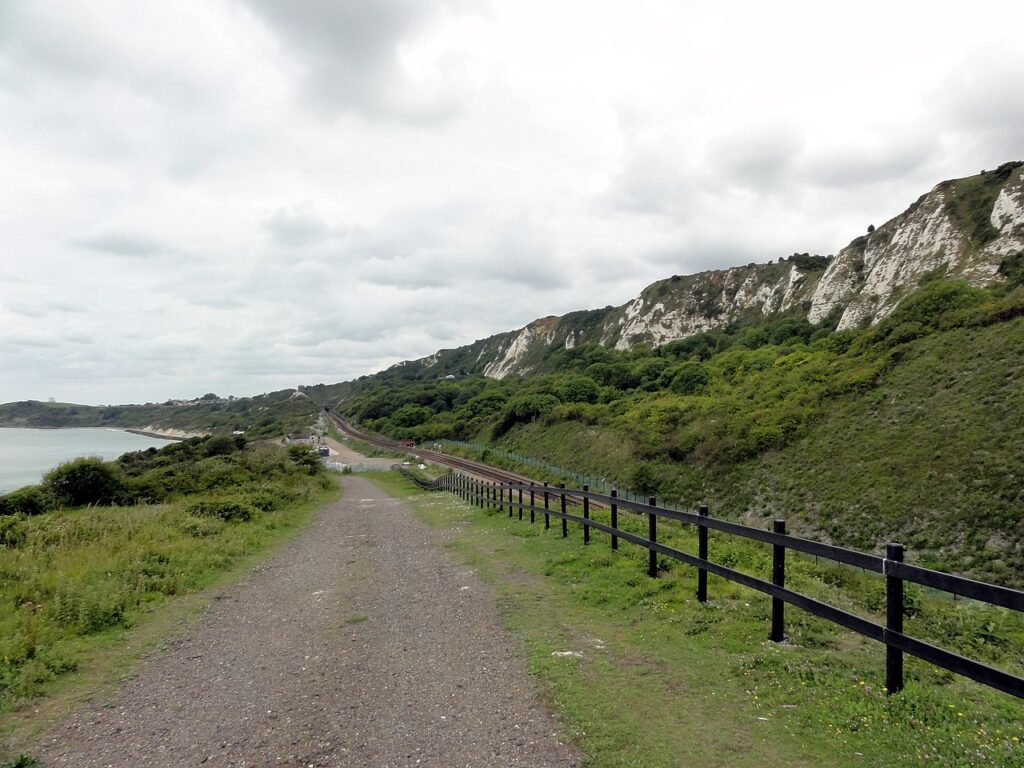 A multitude of footpaths make for glorious rambles through the Warren's mix of dense vegetation and more open grasslands, down to the generally quiet beach, where locals and dog walkers love to come for exercise. Search out the footpath that starts from beside the Clifftop Café in Capel-le-Ferne, taking you down through a shaded hillside woodland with ground cover of prehistoric- looking hart's-tongue ferns, to a footbridge over the railway line and on towards the beach.
Practicalities
Shopping in Folkestone
The cobbled, sinuous and steep Old High Street is the place to browse for works by local artists and designers such as Kitty McCall, Shane Record and R&R at Folkestone Rocks!. Rennies Seaside Modern is a treasure trove for lovers of retro and classic design. Sunday's Folkestone Marketplace, with stalls offering local crafts, vintage fashion and homemade jewellery, can be found on the platform of the old Harbour Station.
Eating and sleeping in Folkestone
Dr Legumes –⁠ Serving inventive plant-based cuisine, Dr Legumes has recently moved off the Harbour Arm, is currently operating a take-away service on the Old High Street and in early 2023 will have a new permanent restaurant on Rendezvous Street.
Space Bar –⁠ Far from your regular watering hole, this hip space is more like somewhere you'd find in Hoxton or Peckham. They host DJ nights, pop-up supper clubs and art exhibitions, and there's a nice courtyard garden at the back.
The Folkestone Wine Company –⁠ This delightful, diminutive bistro has a short, but sweet, menu, chalked up on a blackboard. It showcases hyper-fresh Kentish produce and an expert selection of wines.
Steep Street –⁠ At this bibliophile café, genial owners Alice and Stephen source, roast and grind their own coffee beans and bake irresistible sponge cakes – there are always vegan, vegetarian and gluten-free options.
Rocksalt –⁠ One of Folkestone's top restaurants, Rocksalt has a prime position overlooking the picturesque harbour. In a nearby building you can stop over in one of their four stylish rooms, two of which offer harbour and sea views. The rooms are all compact but nicely furnished with antique bed frames, Egyptian cotton sheets and Nespresso machines.
Travel to Folkestone
High-speed direct trains from London St Pancras connect to Folkestone West (52 minutes) and Folkestone Central (55 minutes).
---
More information
Simon Richmond is a Folkestone-based journalist and photographer specialising in travel. He is the author of our guide to Kent:
This piece was originally published in The Travel Club, a monthly members-only e-zine from Bradt Guides. To sign up from just £5 a month, which includes access to the magazine and 50% off all Bradt guides, click here.