Experience the sheer beauty and silence of Svalbard's frozen wilderness – an archipelago located half-way between mainland Norway and the North Pole. Spitsbergen is Svalbard's largest island and reveals spectacular scenery and prolific wildlife in an Arctic environment that's surprisingly close to home.
So here, we bring you five great reasons to visit Svalbard.

Wildlife encounters
The remote shores of Svalbard are home to abundant wildlife including walrus, seals, seabirds and cetaceans, as well as Arctic fox and reindeer on land. Without a doubt, the signature animal of this remote wilderness is the polar bear – the world's largest land predator. Solitary by nature, these magnificent animals prowl the shoreline during summer on the lookout for food.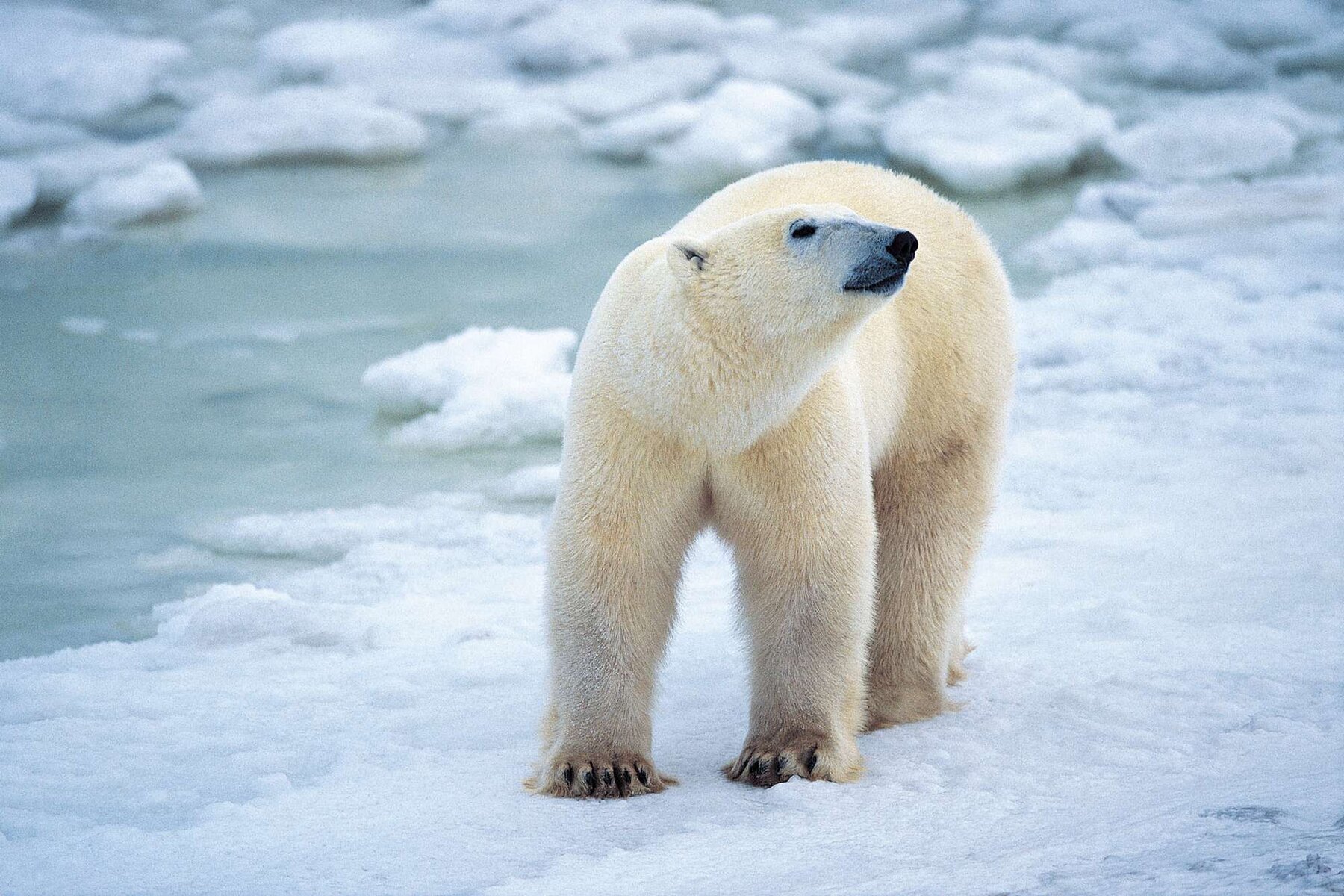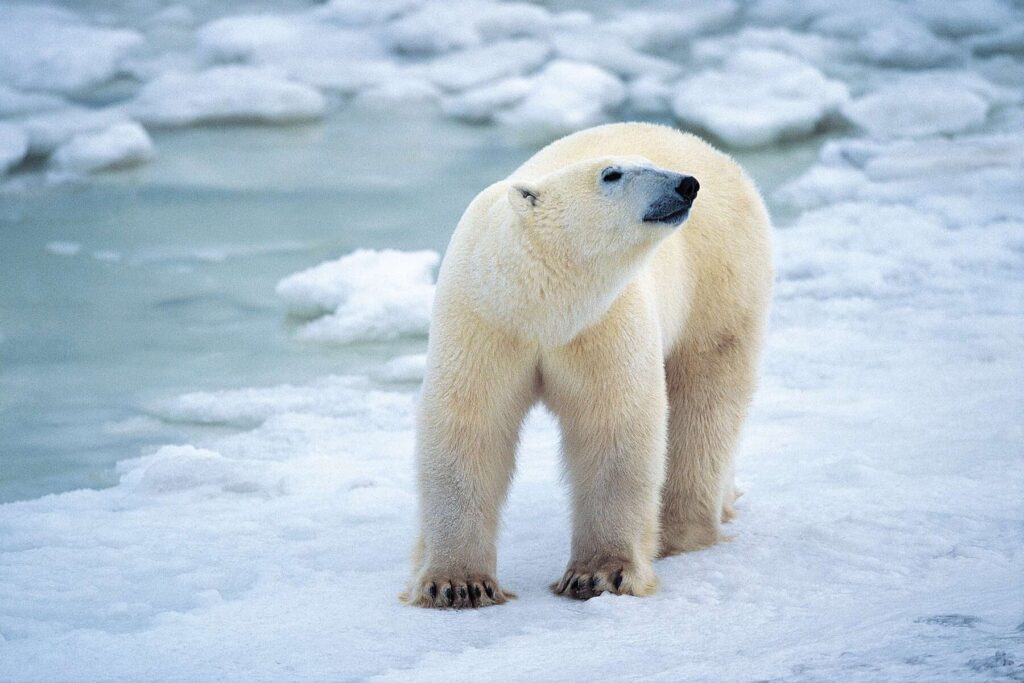 Birdlife is prolific with seabird breeding reaching a frenzy by late June or early July when sea cliffs like Alkhornet are caught in a blizzard of guillemots and little auks – several million pairs breed in hundreds of colonies throughout the archipelago. Meanwhile, on the tundra, some 90,000 geese raise their young, constantly on the alert for marauding Arctic foxes.
Scenic splendour
The plentiful opportunities for spotting wildlife in Svalbard play out against a dramatic backdrop of deep fjords and ice-covered peaks. This may be the land of the polar bear, but it is also one of spectacular scenery: a fjord-riven coast; open tundra speckled with wild flowers and vast blue-hued glaciers that calve into the pristine bays leaving a scenic trail of icebergs and brash ice.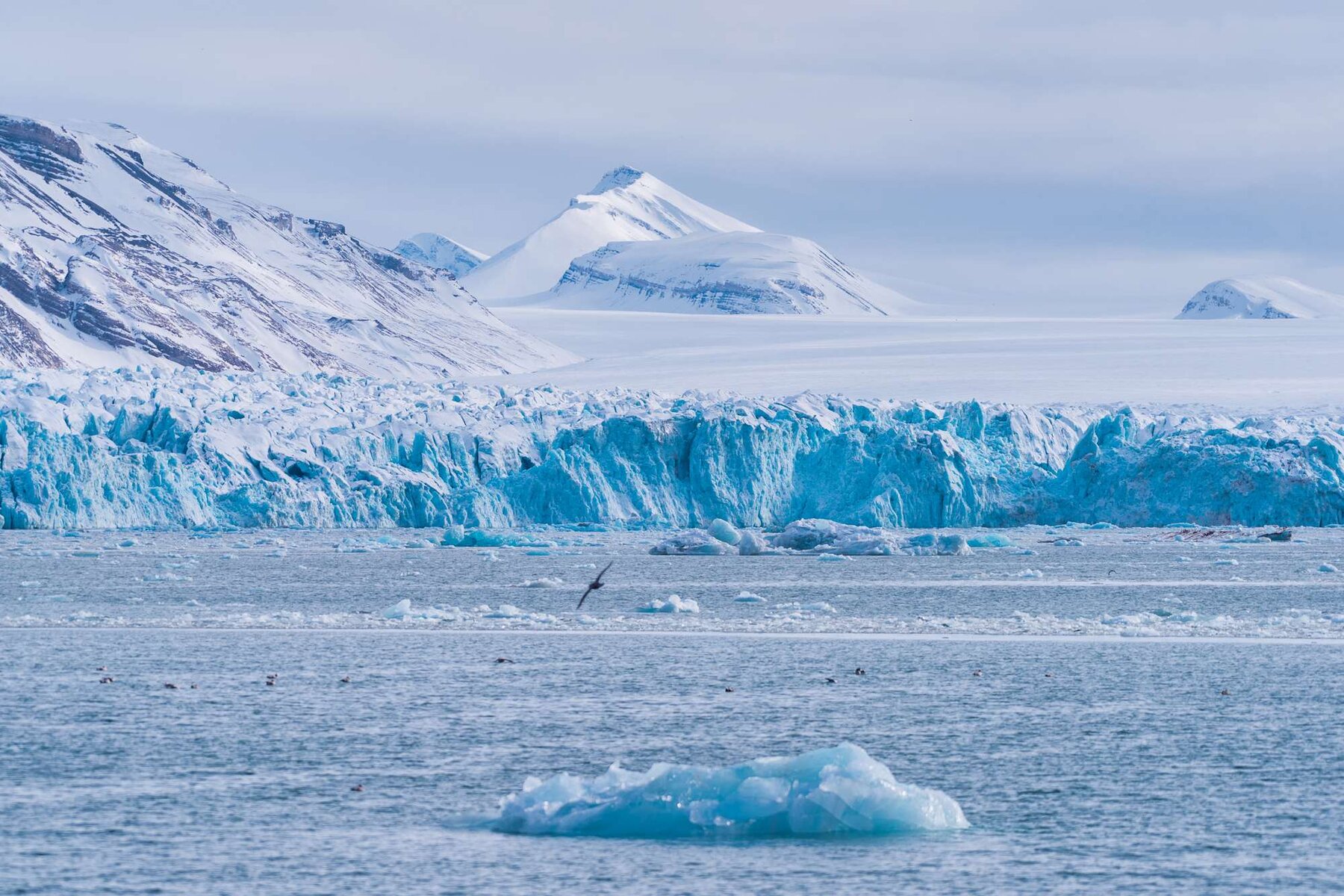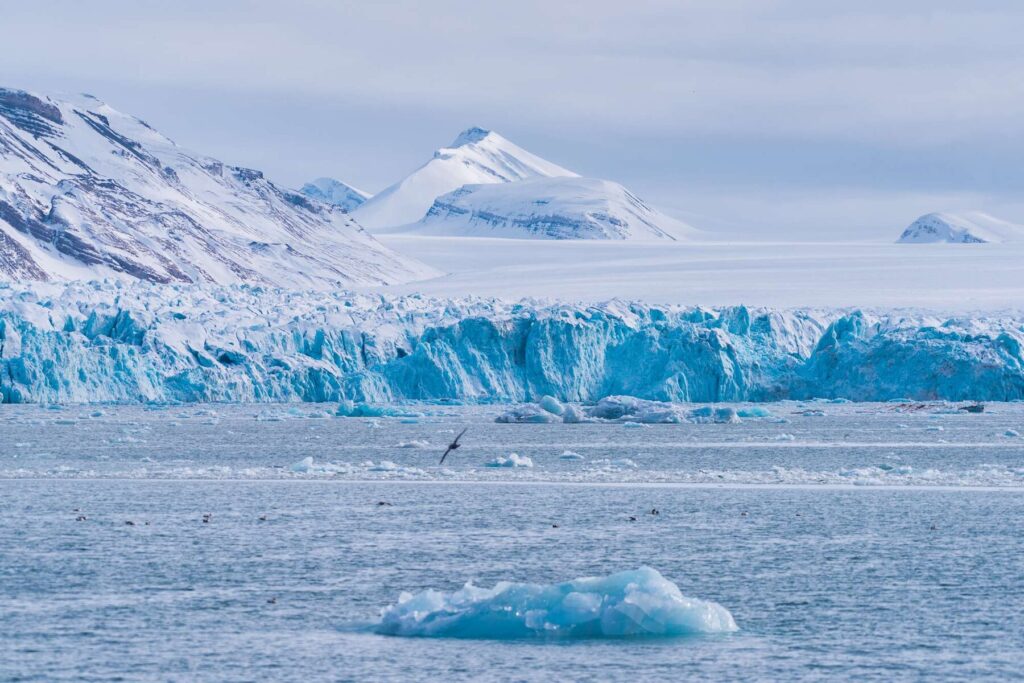 The head-spinning beauty of this icescape is contrasted by the interior tundra bursting with life in the short window of an Arctic summer. Remote and rugged, Svalbard is mesmerising in its simplicity.
Expedition cruising
Stirring images of polar exploration and pristine wilderness draw travellers northwards to the isolated Svalbard archipelago every summer, where the midnight sun allows full days of exploration.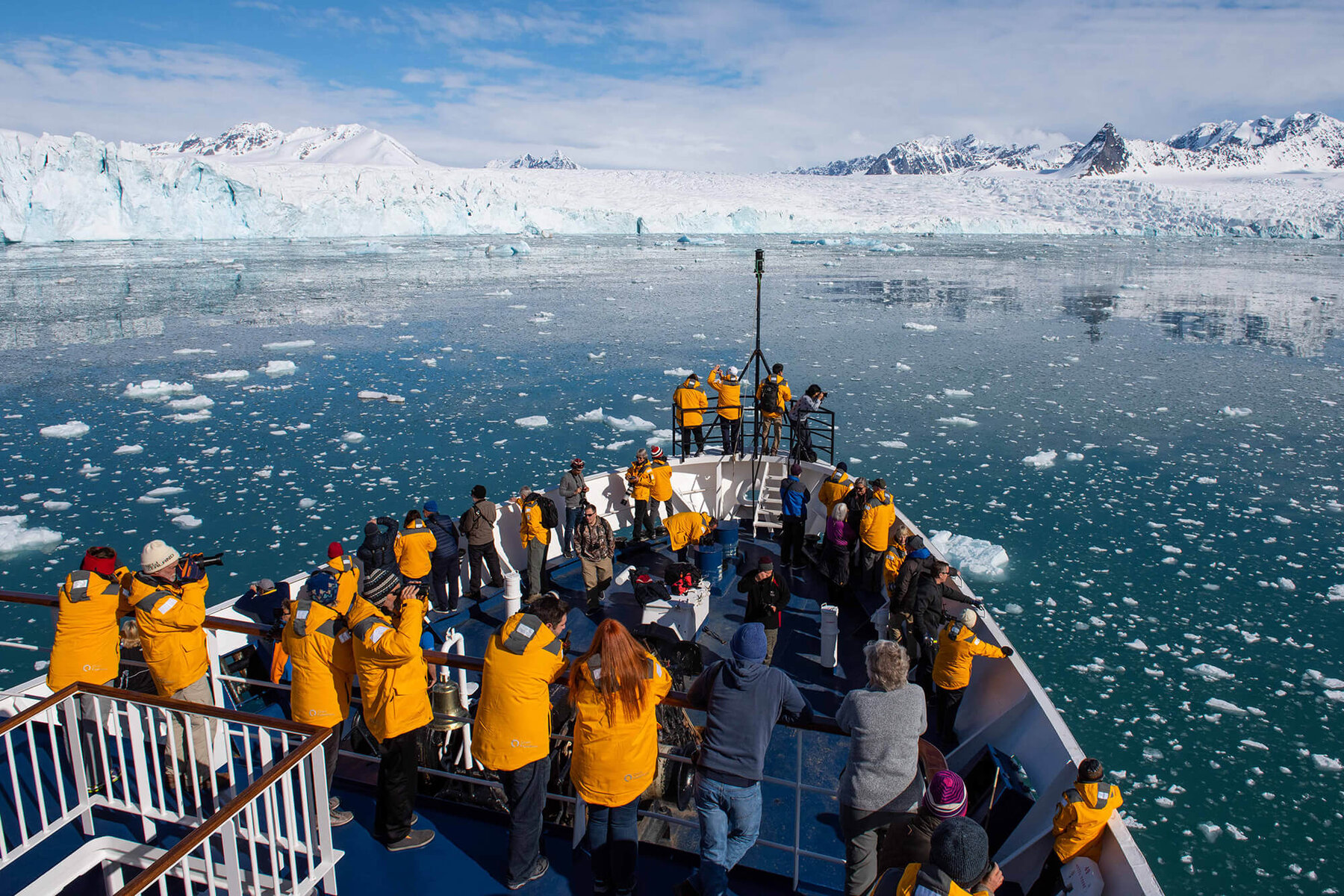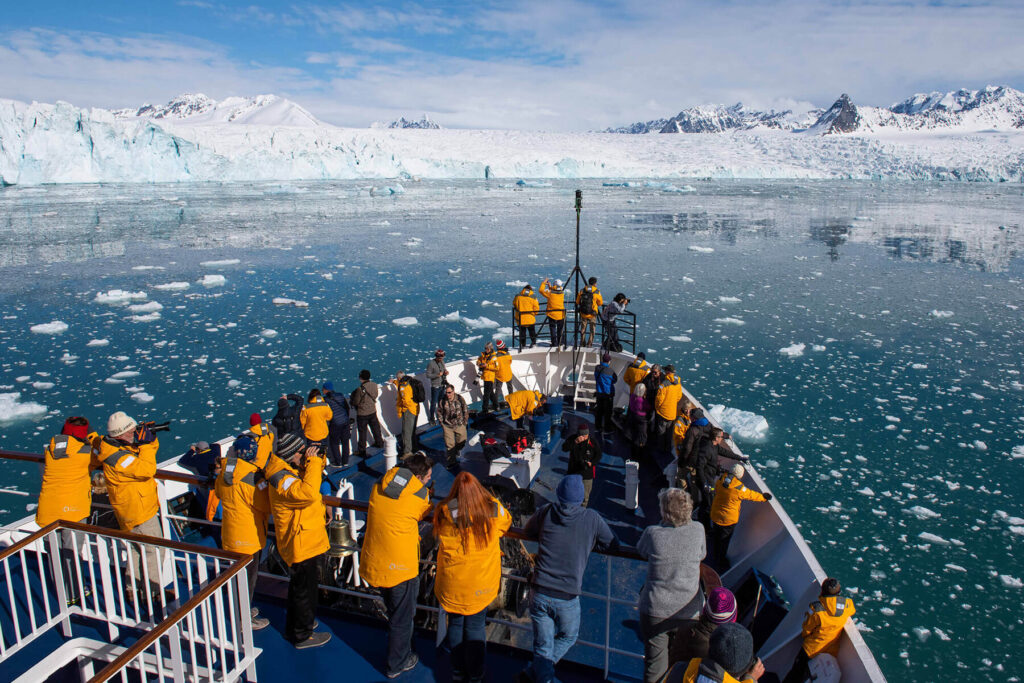 Small ship expedition voyages offer discovery and adventure, combining coastal cruising with daily shore landings, zodiac cruises and optional activities (such as kayaking) in a truly immersive experience.
Longyearbyen
Svalbard's capital, Longyearbyen, is the world's northernmost town, located on the archipelago's largest island, Spitsbergen. It is the starting point for many Arctic voyages and the base for land-based holidays. This rustic, yet well-facilitated town is home to an eclectic mix of nationalities, giving it a unique and fun atmosphere.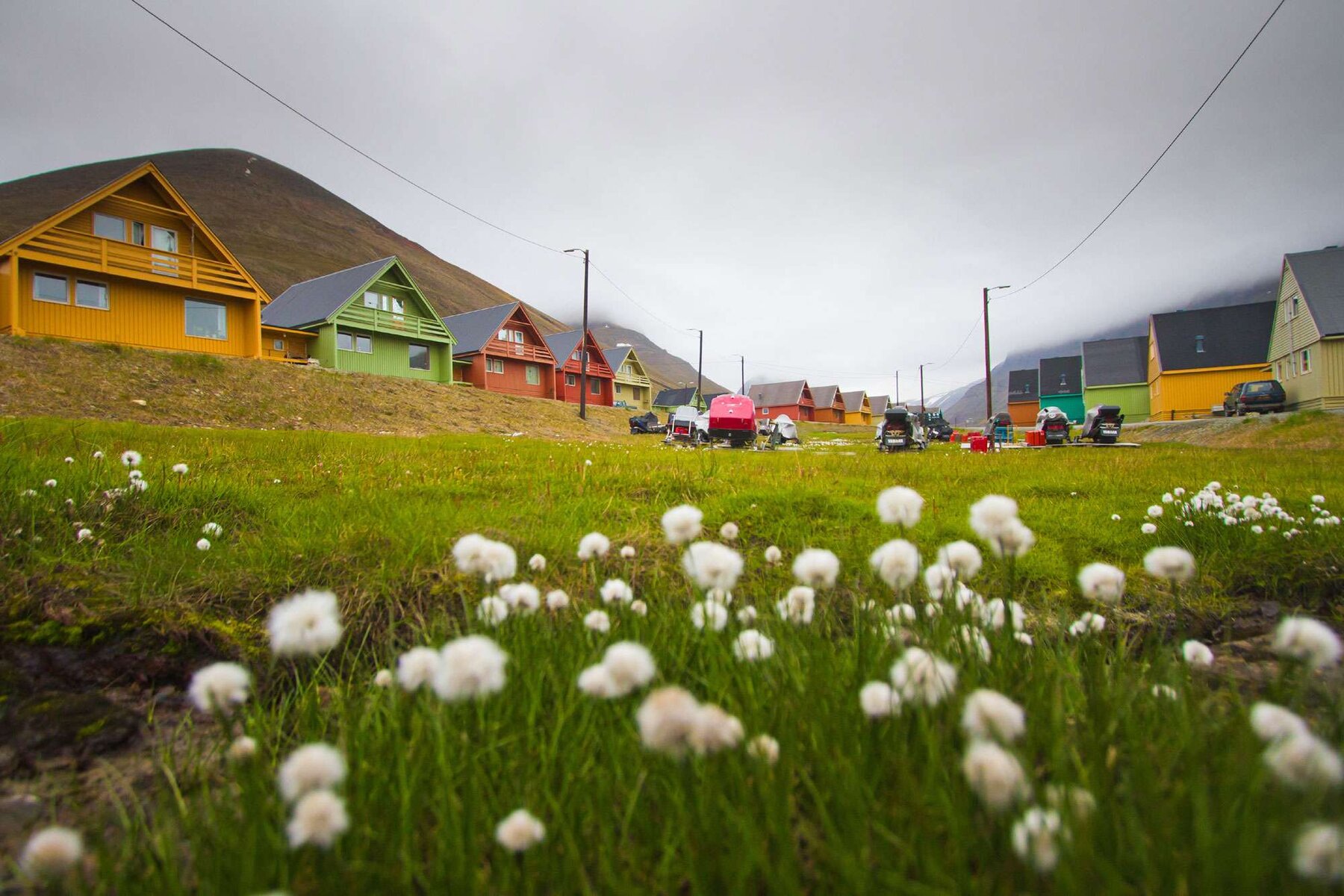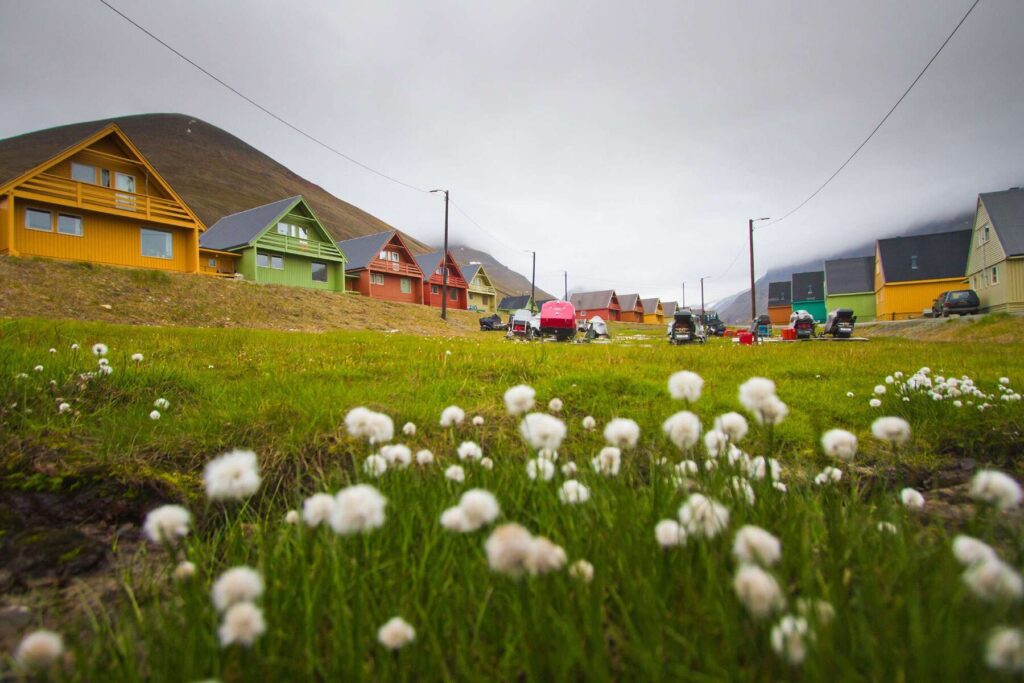 Dine out in highly rated restaurants, enjoy a drink at local bars and perhaps visit the world's most northerly chocolatier. The town's heritage is mining, which you can learn about on a tour to Mine 3, now a booming tourist attraction.
Polar night
While most visitors head to Svalbard during the summer, the chance to experience the mesmerising polar night provides a compelling case for heading to Longyearbyen during winter. From the middle of November to the end of January, the sun does not rise over the horizon, leaving Svalbard in a shroud of darkness.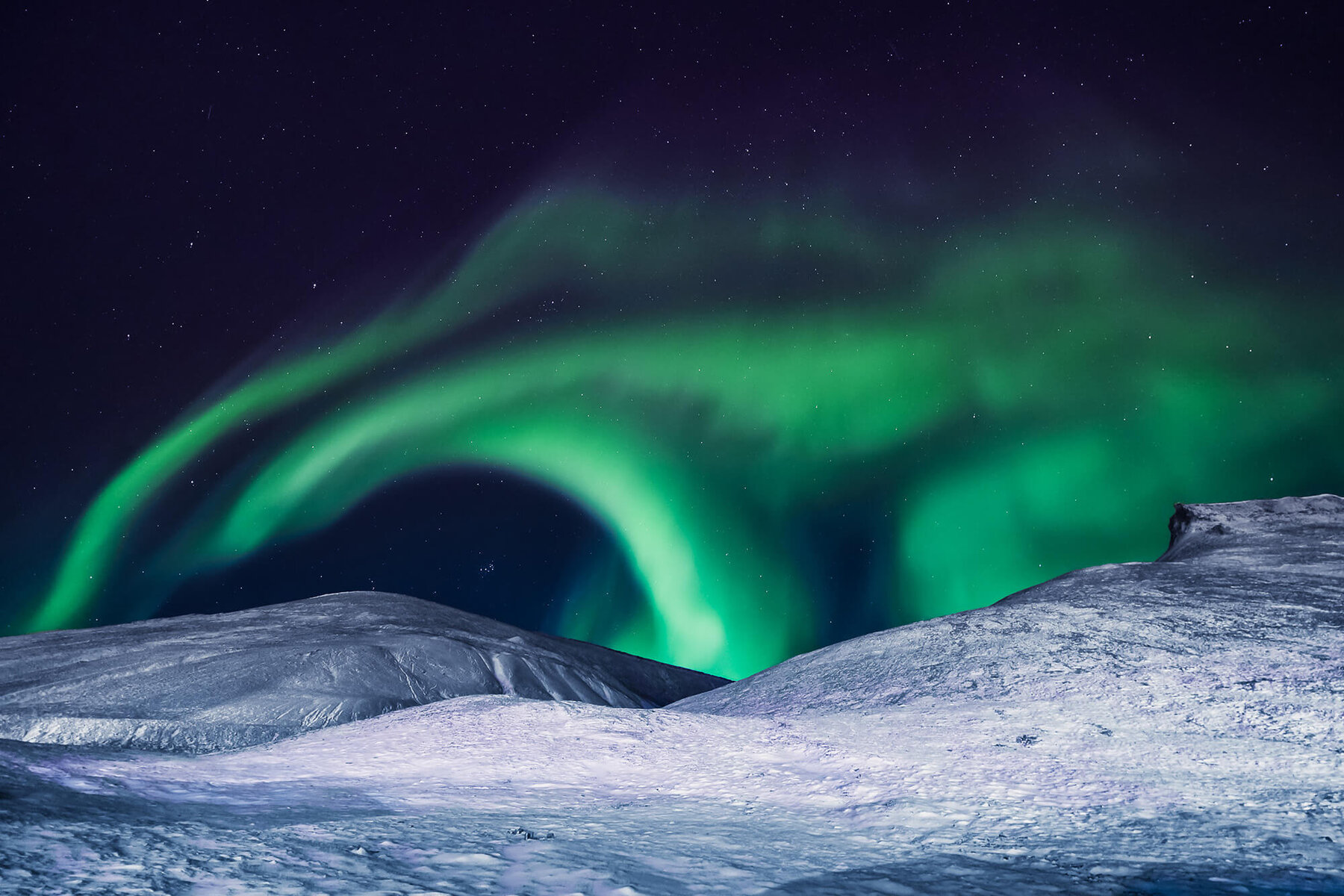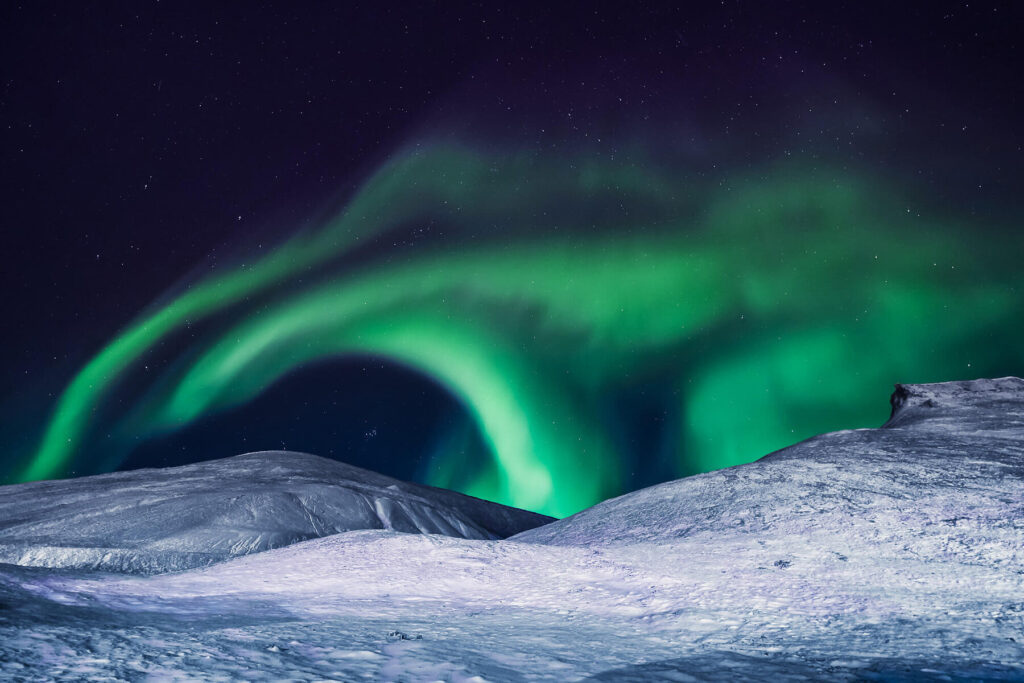 Outside of town, the only illumination comes from the moon and stars and one other highly captivating source – the northern lights. In Svalbard during polar night, it's possible to go stargazing and aurora-watching around the clock.
---
More information
For a wide range of itinerary options, browse Polar experts Discover the World's collection of Svalbard holidays ranging from small-ship expedition cruises, to winter breaks in search of the northern lights. Experts with first-hand knowledge will help you find the best itinerary to suit you.
You can also find out more in our guide to Svalbard.