If you're looking to entertain the children now lockdown is easing, there's plenty for the whole family to do in Norfolk. If you're visiting the region, make sure one of these days out is on your itinerary.
BeWILDerwood
BeWILDerwood describes itself as a 'curious treehouse adventure park'. Certainly, it's designed to exercise and stimulate the mind as much as the body. It's a magical place for children – forest folk like Mildred, the vegetarian Crocklebog who lives in Scary Lake, and the Twiggles, litter-hating goblin-like figures, are BeWILDerwood residents, as is a giant spider called Thornyclod.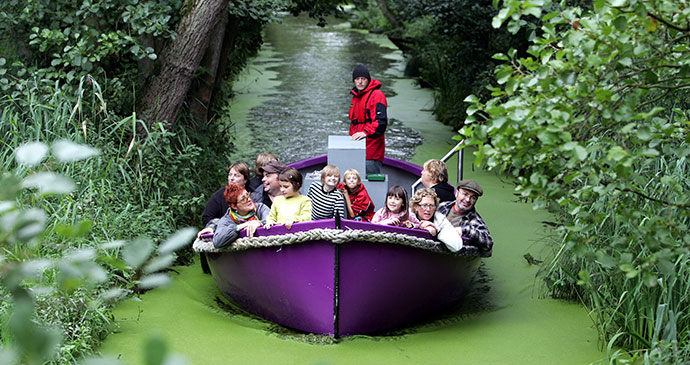 BeWILDerwood's environmental pedigree is certainly impressive too. The treehouses, ropewalks and boardwalks are all built from sustainable wood, while the 50 acres of marshland and woodland that make up the site are entirely pesticide-free, guaranteeing that no harmful chemicals leak into the broads.
Snettisham Park Farm
Snettisham Park Farm is a working farm that offers hands-on activities likely to appeal to children. Animals include what you would normally expect on a farm, plus deer and, even more exotically, llamas.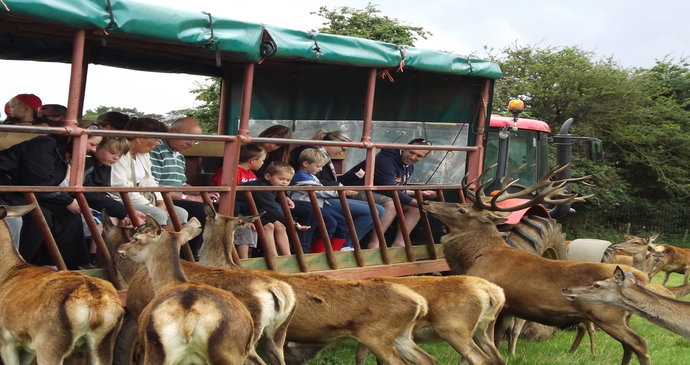 Deer safaris feature a 45-minute commentated tractor and trailer ride, and there are a number of farm trails.
Holkham Beach
No question, Holkham Beach is one of the finest in all England: a wide swathe of glistening sand backed by dunes and a thick stand of Corsican pines; the sea, a softly lapping presence or a thin line on the horizon, depending on the tide.
Whatever the state of the tide, it's a wonderful beach for bathing and about as safe as it gets for children. There is plenty of sand for everyone – the beach is a vast expanse that stretches as far west as the dunes at Gun Hill next to Burnham harbour creek, and east to The Run at Wells-next-the-Sea.
Norwich Castle Museum and Art Gallery
Norwich Castle stands on a hill above the city centre, it's Norman keep a serious square building that serves as the city's historical museum these days. Inside the Castle Museum, there's the usual dungeon display to frighten sensitive souls, as well as galleries devoted to archaeology and natural history.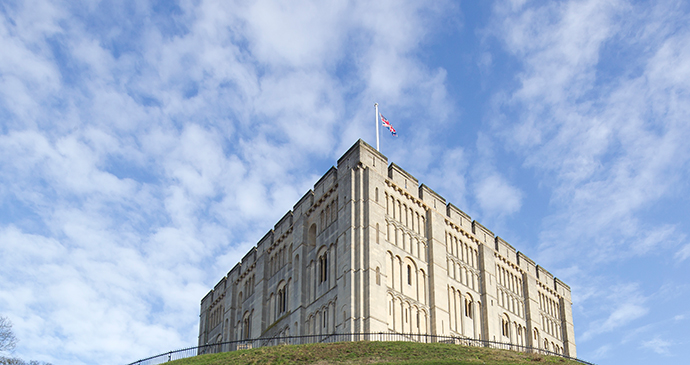 An interesting room dedicated to the Iceni-Roman conflict in East Anglia has a virtual Roman chariot ride to delight children. The Castle Museum has a very sensible 'Twilight Ticket' policy, which allows visits during the hour before closing for just £2.
Note: this has not yet confirmed a date of reopening, but keep an eye on the website for more details.
Wells & Walsingham Light Railway
Within Norfolk, there are short preserved heritage railways, offering visitors of all ages the chance to experience an interesting, slow way to travel. One example, the Wells and Walsingham Light Railway, plies the eight miles between Wells-next-the Sea and Little Walsingham.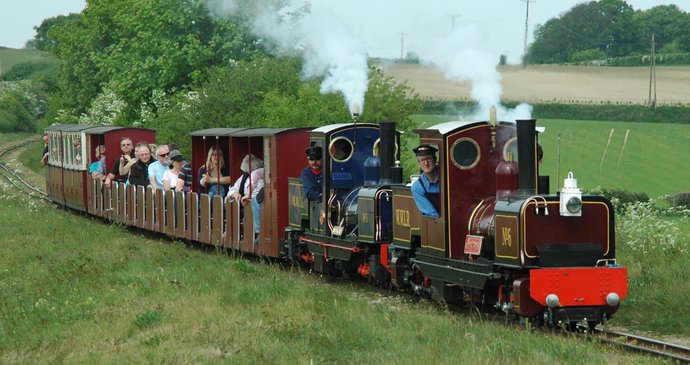 The service operates between March and October and takes 45 minutes with halts made at Warham St Mary and Wighton en route. Christine's Buffet Bar next to the signal box at Wells is handy for a cake and a cuppa while you are waiting.