Chilean Patagonia offers one of the world's great road trips – and it's on our list of Exceptional Trips for 2023. The experts at Journey Latin America, the Central and South American travel specialists, explain why it's so very special…
If transposed to western Europe, Chile would stretch all the way from Norway to Tunisia – a distance of some 4,300km. A skinny coastal strip backed by the Andes mountain range, the country has a variety of climates and landscapes to match its changing latitudes. Chile is proud of its arts and culture, producing world-famous poets and authors.
But it's the awe-inspiring scenery that provides the greatest appeal for travellers, from scorched volcano-dotted deserts and fertile lakeland to a Patagonian wilderness surrounded by enormous glaciers. This is a country of the great outdoors, and there is a range of activities on offer to match.
Exploring some of the remotest and most sparsely populated corners of Patagonia, this spectacular 14-day holiday goes off the beaten track and includes 6 days of self-driving along Chile's legendary Carretera Austral – the first proper thoroughfare to negotiate this fractured region of fjords, glaciers and rivers. Here are just a few of the highlights you'll encounter.
Chiloé
Steeped in rural traditions and unique folklore, the island of Chiloé is one of the richest examples of Patagonian culture, and a fascinating complement to the region's more famous natural attractions. No fewer than 16 UNESCO-listed wooden churches add vibrant splashes of brightly painted magic to the island's deep green landscapes.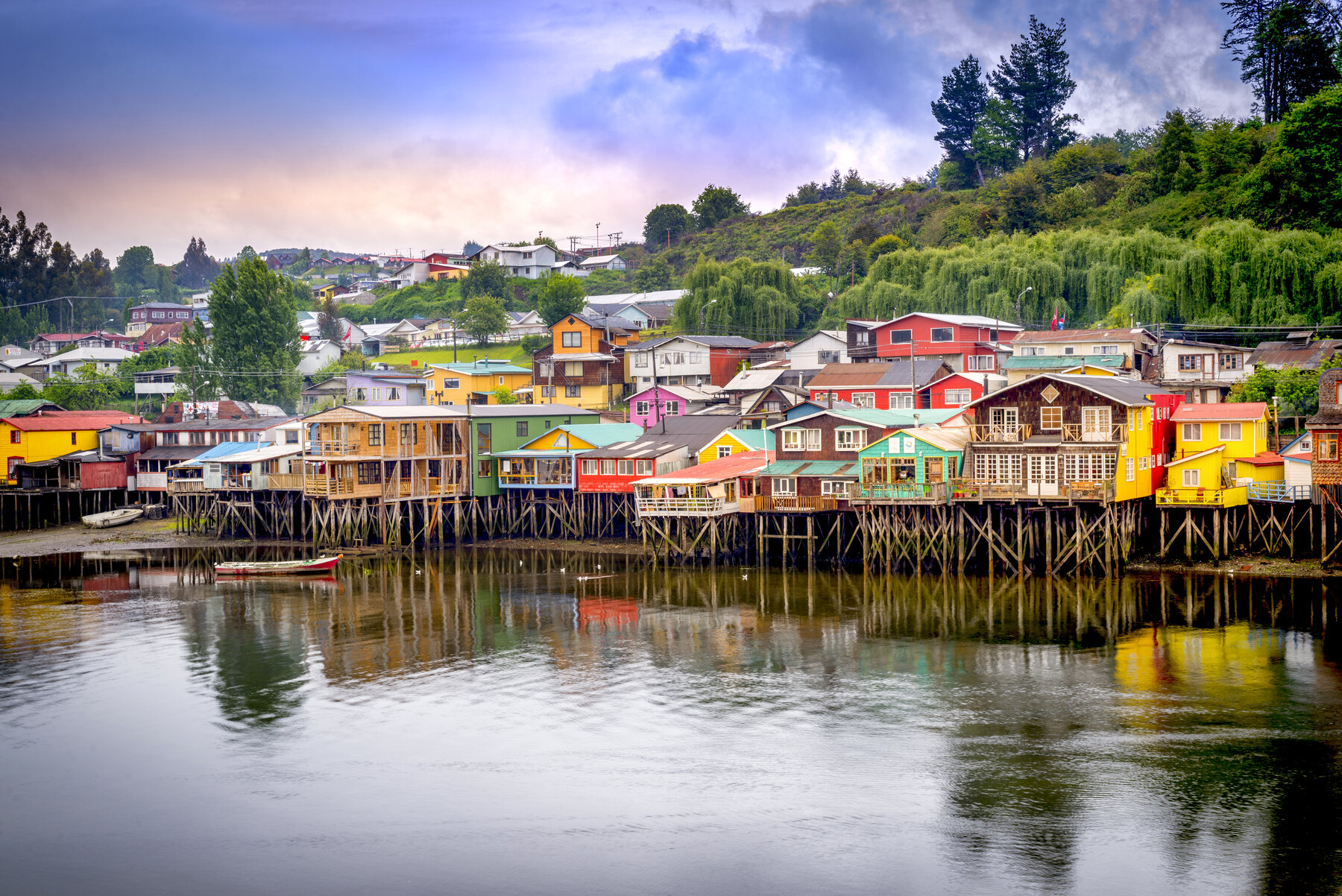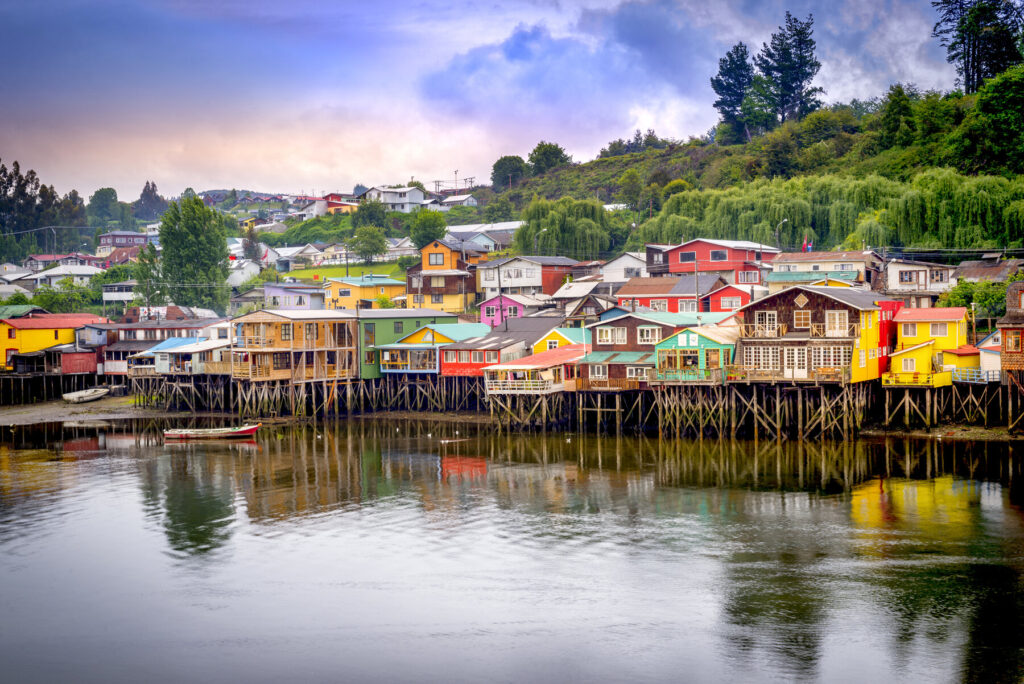 An unmissable stop is Chiloé's capital, Castro, which has a long history and a photogenic waterfront lined with brightly painted palafito homes hovering over the lake on wooden stilts. Head through rugged mountainous terrain to the port of Dalcahue, where there's a handicraft fair selling souvenirs and the thick woollen clothing you'll see all over the island.
Another village you may want to visit is Qemchi, where you can cross a rickety 500m footbridge to tiny Isla Aucar. This small botanical garden is a sanctuary of native flora planted by a priest who managed the island's 19th-century chapel.
The lake district
Protecting a temperate rainforest of Andean alerce trees, this region is a magical sylvan environment of ancient forests and rivers. The alerce is a towering, majestic tree that can grow up to 60m in height and live for up to 3,000 years.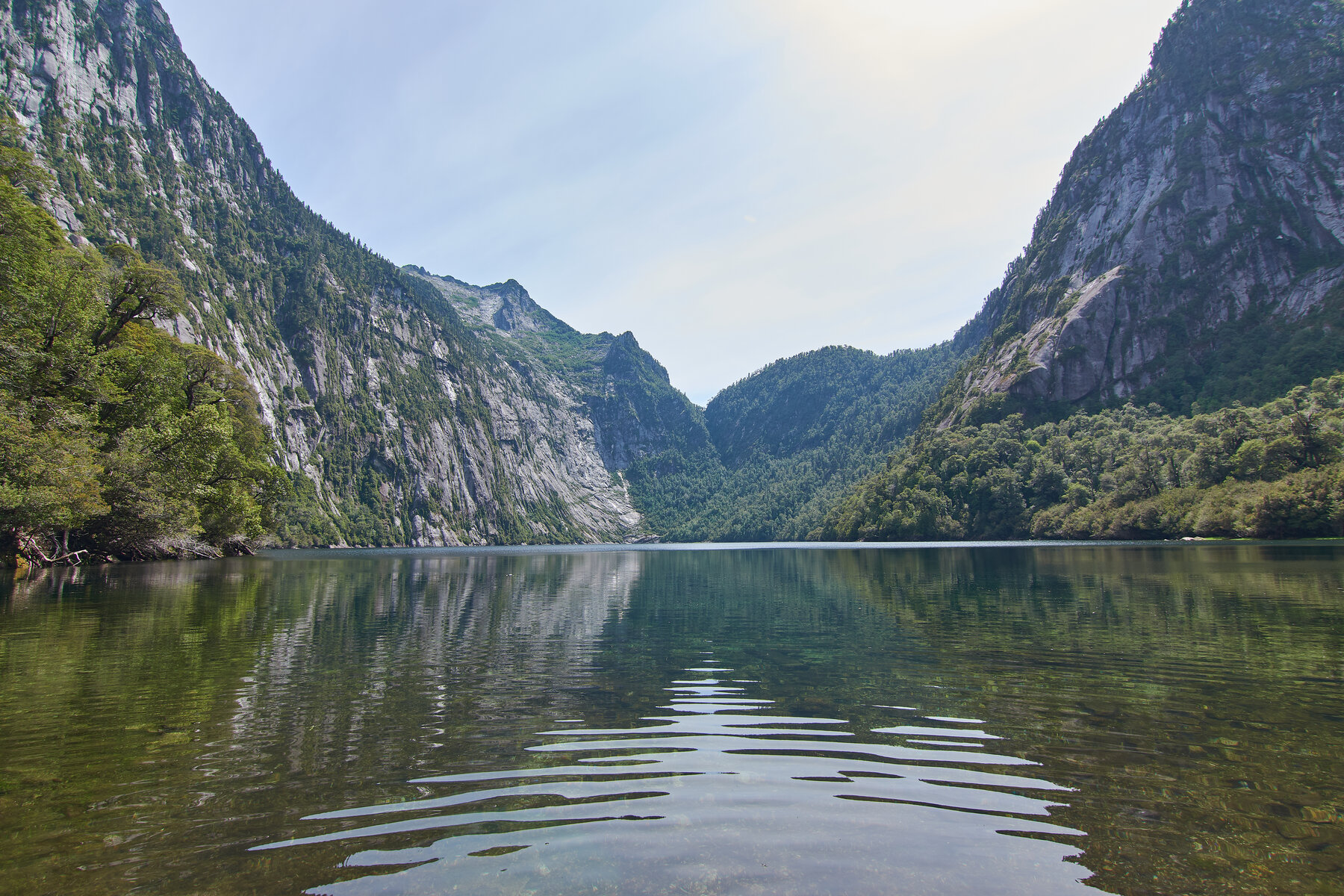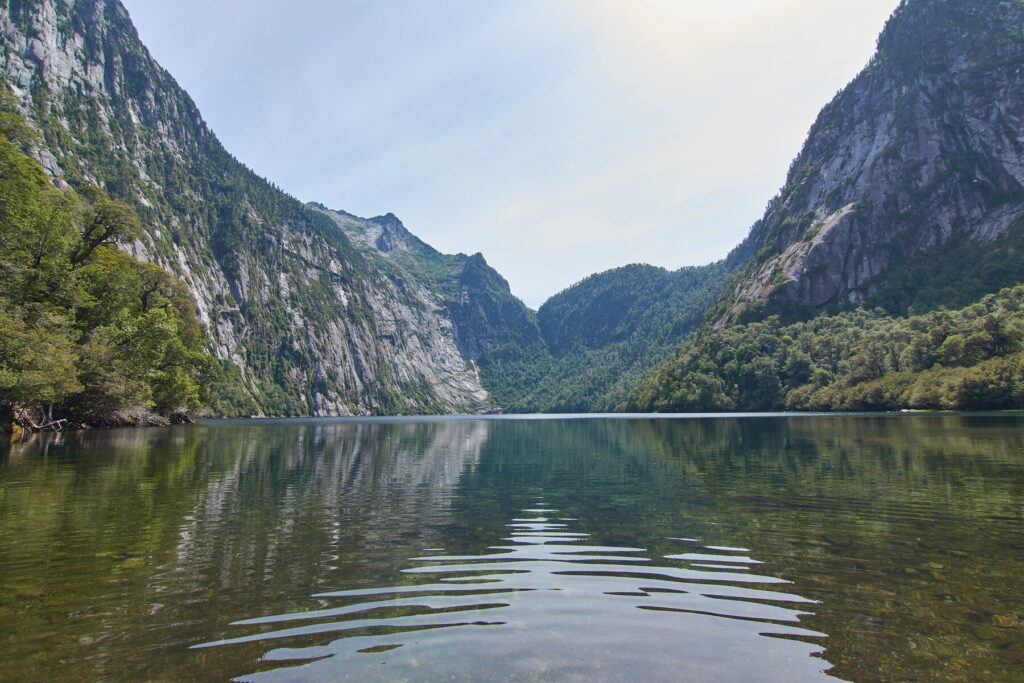 On your way to the park, you'll feel you've stepped back in time as you pass pristine natural scenery and traditional fishing villages seemingly forgotten by the modern world. Within the park, there's a network of forest trails to explore – keep an eye out for animal and birdlife as you hike through timeless Patagonian wilderness.
The Carretera Austral
Slicing through the wilderness, the Carretera Austral (also known as the Austral Road) winds past craggy mountains and temperate forests, fording streams and skirting lakes. Dwindling down at times to just a bumpy gravel track, it is nevertheless the main artery for the area's tiny population. Their way of life is still largely unchanged from the days when this region was completely cut off from the rest of the country by its seemingly unfathomable fjords, tumultuous rivers and jagged, glacier-cloaked mountains.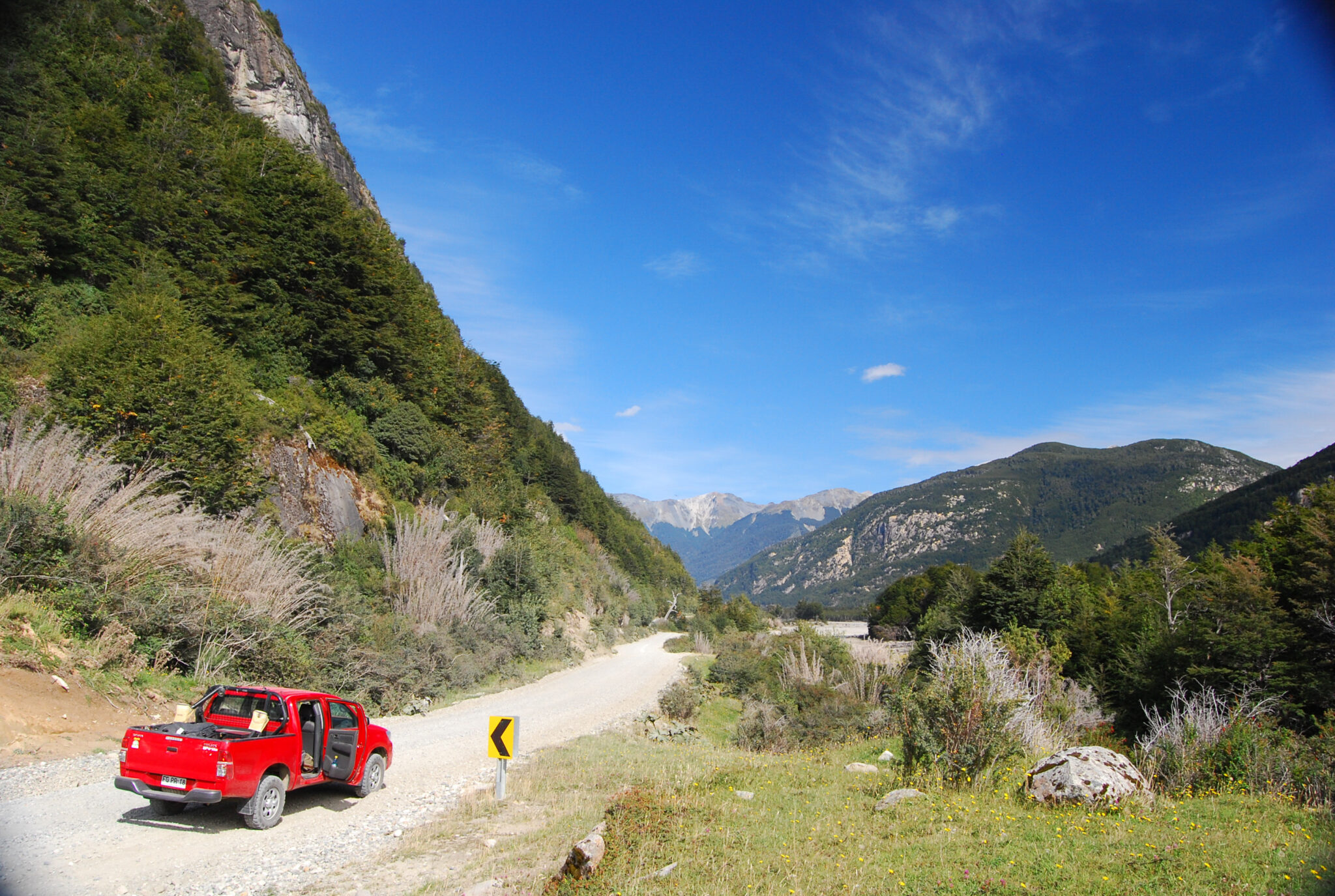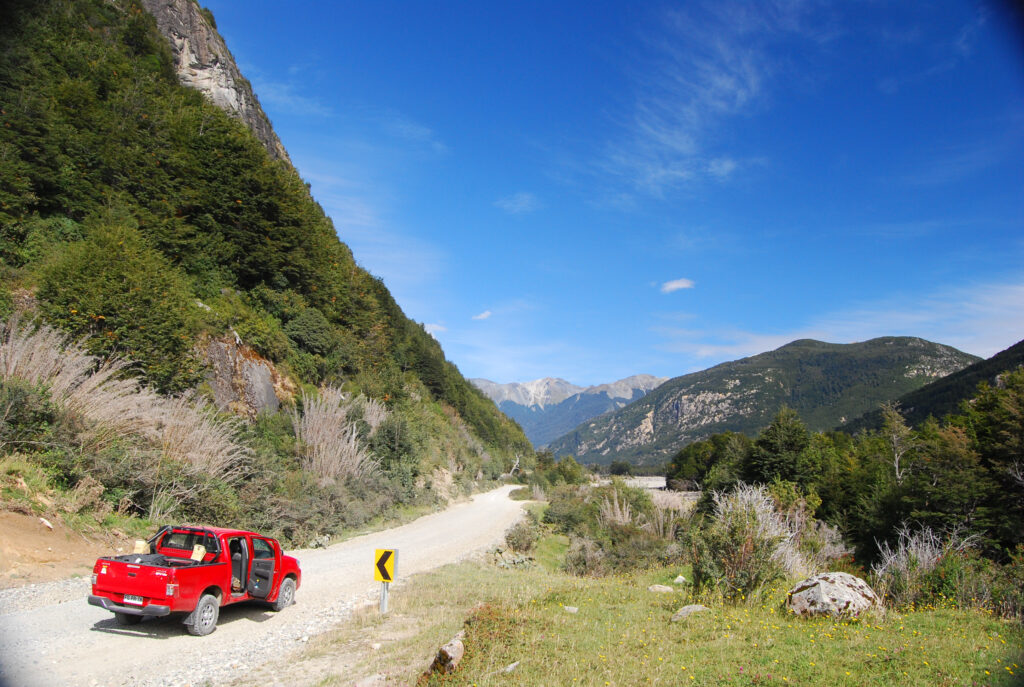 With a hired 4WD car, and the most scenic section of the road stretching out in front of you, you can recapture a sense of life lived away from modern pressures. Over 6 adventurous days, you'll explore pristine and little-visited landscapes, passing huaso cowboys and their remote homesteads as you drive from lodge to lodge. The mesmerising scenery seems to change with every turn, and the flexibility of being able to stop whenever you please is part of the beauty of this experience.
Keeping it sustainable
In our efforts to promote biodiversity, we at Journey Latin America have partnered with Rewilding Chile, a non-profit organisation who are looking to rewild Chilean Patagonia. They have created seven national parks, expanded three others and created the Route of Parks of Patagonia, which connects 17 national parks, 60 gateway communities and protects 11.8 million hectares of wilderness across Patagonia.
We measure the carbon impact of every holiday we sell and mitigate the residual carbon emissions of every one of our holidays by protecting carbon-rich habitats and supporting sustainable development projects. We consider any residual carbon emissions and, for every booking made, a related donation to Rewilding Chile is given.
---
More information
Journey Latin America is the UK's number 1 specialist in travel to Central and South America. With over 40 years of experience in creating award-winning tailor-made holidays and leading small, escorted group tours, they have all the tools to help you plan your perfect holiday itinerary.
You can find more information about this Exceptional Trip, including details on how to book it, on the Journey Latin America website.
See the full list of 2023 Exceptional Trips here.