Diverse, picturesque and teeming with wildlife, Rwanda is one of the most exciting countries on earth – and it's on our list of Exceptional Trips for 2023. The team at Kingfisher Journeys, a sustainable travel company that runs tours across Rwanda, shine a light on everything this remarkable destination has to offer…
Kingfisher Journeys operate a 10-night Experiences and Wildlife of Rwanda Tour, which includes a safari, forest treks, kayaking on Lake Kivu and, of course, a visit to the mountain gorillas. The tour starts and ends in Kigali, with a private guide throughout. Here are just a few of the highlights you'll enjoy along the way.
Walk with mountain gorillas
To walk among a family of these incredible primates is truly a once-in-a-lifetime experience.
After a relatively short trek through the lush slopes of the Virunga volcanoes (with the option to extend for those looking for more of a challenge), a ranger announces the nearby presence of your gorilla family in a hushed voice. During the next hour, you'll watch baby gorillas clutching on to their mothers, toddlers playing and boisterous adolescents swinging from the trees. While the adults are unimpressed by these exploits, the family remains in safe hands under the watchful eye of the silverback gorilla.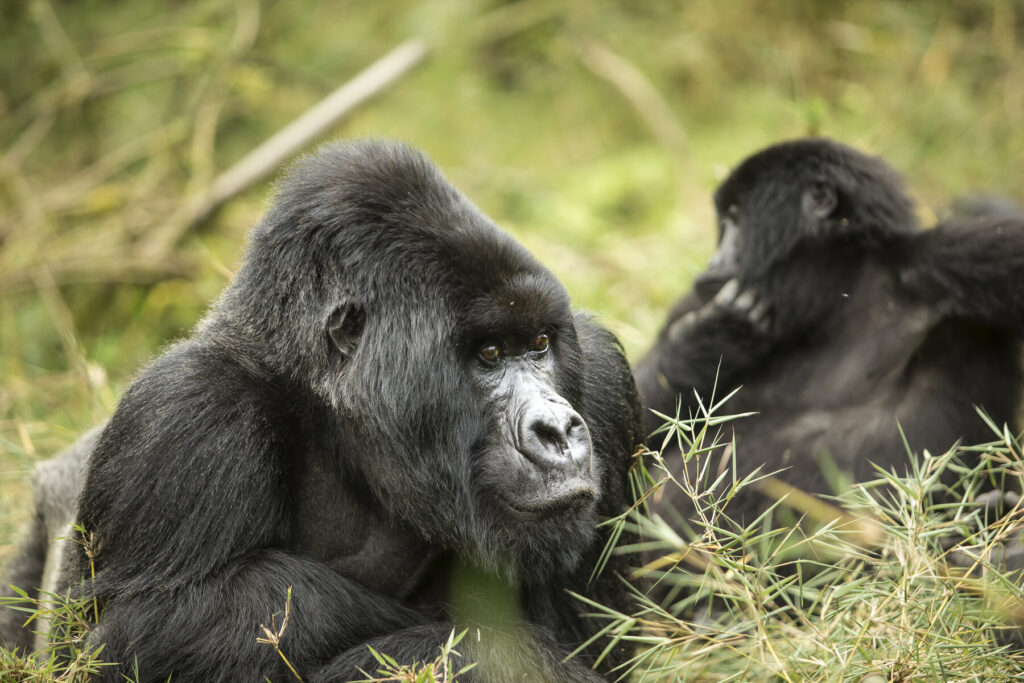 As you watch them, you'll begin to realise that you intuitively understand the meaning behind many of their gestures and expressions. So, when it's time to leave, you'll take with you not only unforgettable memories, but comfort in the knowledge that your visit has helped support the protection of these magnificent creatures.
Experience other wildlife
With a variety of different habitats including swamps, woodlands and open plains, Akagera (located in eastern Rwanda) is a Big Five national park. Here you'll enjoy exciting wildlife sightings of animals such as rhino, lion, leopard, antelope, giraffe and zebra, to name but a few.
Despite its impressive diversity, the big story here is the park's conservation achievements, which include a 20% increase in the number of elephants between 2019 and 2021. It's worth taking a look behind the scenes to find out more about the community engagement that helps protect the animals.
Inside the park, there are several great places to stay including our favourite, Karenge Bush Camp. The camp, which has a small carbon footprint and a focus on sustainability, is located in a secluded spot with amazing views for intimate sundowners overlooking the savannah.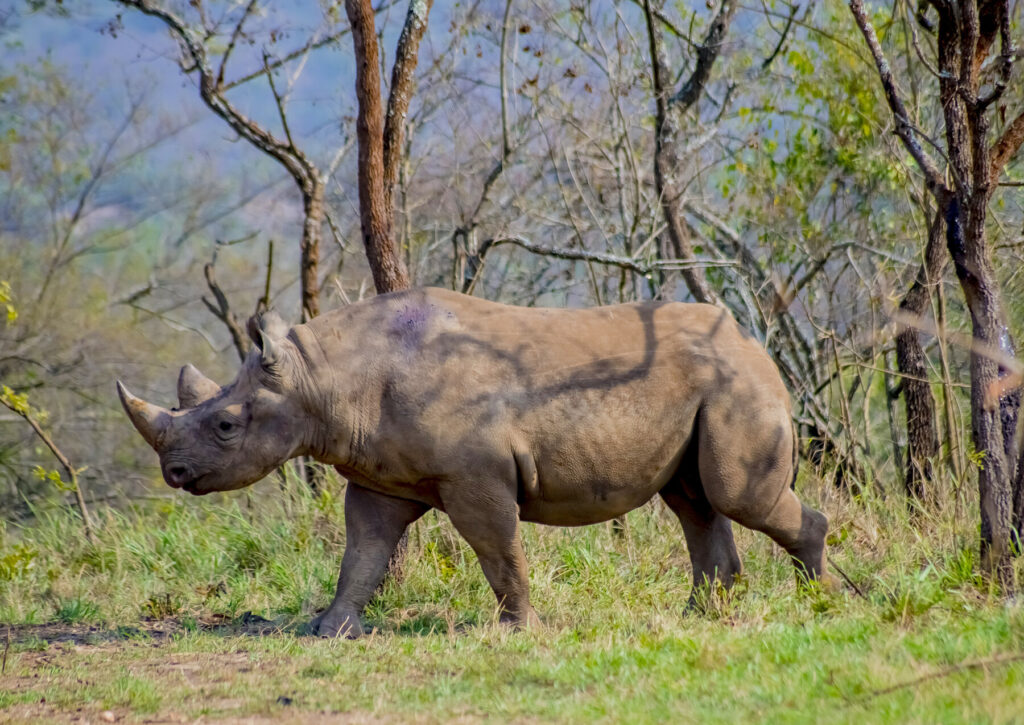 On the other side of the country, you'll find Nyungwe National Park, one of the oldest continuously forested places on earth and teeming with wildlife and centuries-old trees. There are 13 primate species, including chimpanzees and, with over 400 individuals, the largest troop of black and white colobus in Africa. When they move, you'll watch one after another of these agile monkeys swinging and jumping from tree to tree; it's as spectacular as it is remarkable!
Discover an immersive adventure
There is, however, much more to Rwanda than its wildlife, and the team at Kingfisher Journeys is passionate about taking visitors on experiential journeys though its spectacular landscapes. Whether you fancy a gentle walk along a lakeshore, a challenging hike to the summits of the Virunga volcanoes, a canoe trip down a beautiful river or a mountain-bike adventure, your expert local guide will help you to connect with local people so that you'll also learn about Rwanda's culture and traditions along the way.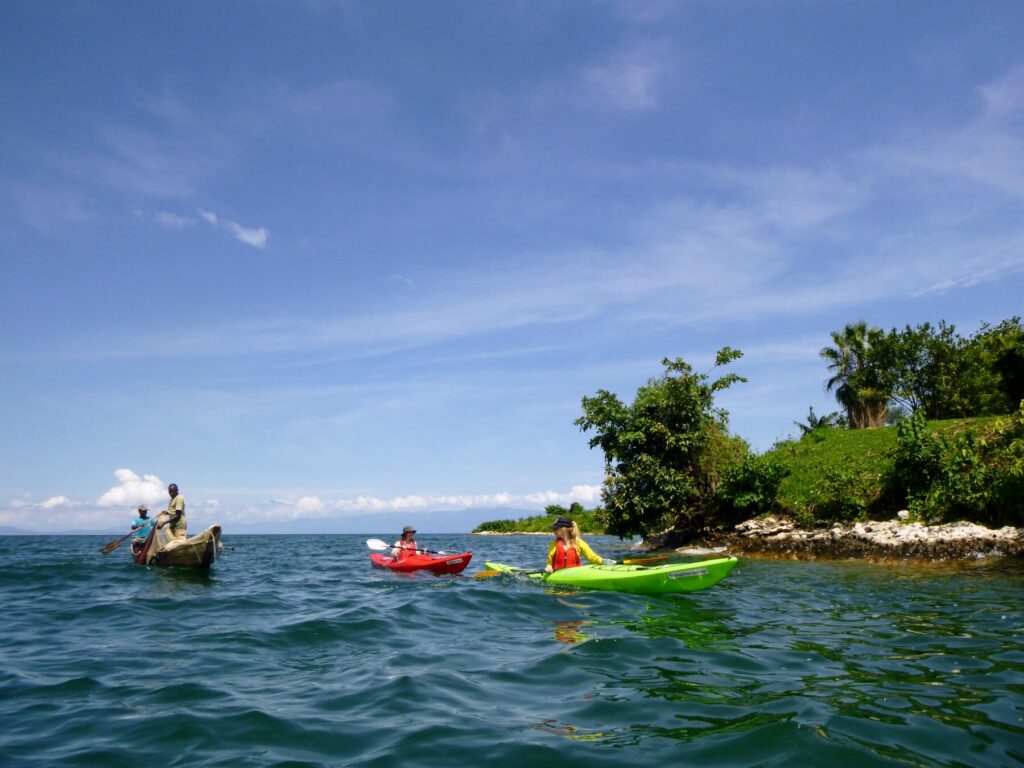 Lake Kivu in western Rwanda is the largest lake in Africa without any crocodiles or hippos, which makes it the safest place anywhere on the continent to explore on the water. Here, on kayaking trips with British Canoeing-qualified leaders, you'll also meet local fishermen as they set off at sunset, singing rhythmically as they paddle out into the night.
How does a tour to Rwanda make a difference?
The only tour operator in Rwanda to be a Travelife Partner, Kingfisher Journeys is committed to sustainable and responsible tourism. Whether protecting the environment or creating opportunities for local people, you can be confident that your visit will contribute to conservation and sustainable development.
During your adventure, you'll meet local people who support your activities. They receive a fair wage, pension payments, maternity cover and health care. Kingfisher Journeys also supports communities to plant trees and bamboo to help protect riverbanks and create natural habitats.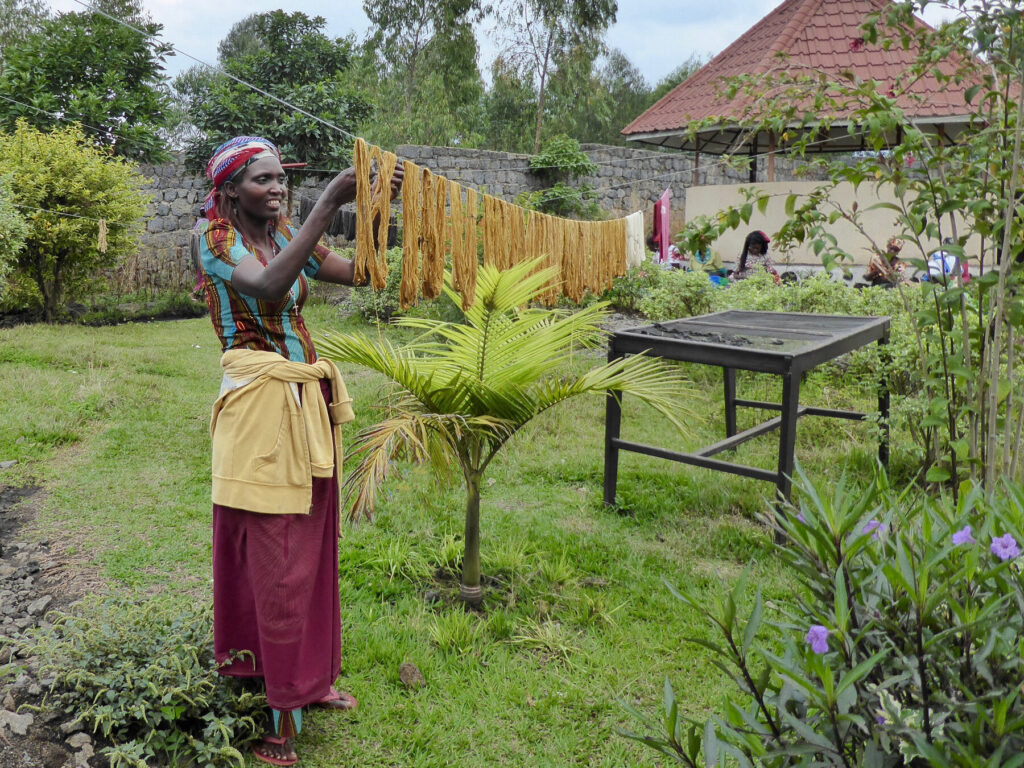 Tours with Kingfisher Journeys also take you to some of the best luxury lodges and boutique hotels in Rwanda, all of which have strong connections to nearby communities and good sustainability practices. Wherever you go, we can guarantee you'll be making a positive impact.
When is the best time to go to Rwanda?
Rwanda is located just south of the Equator, but its altitude means that while the weather is warm, it is never excessively hot. Almost no rain falls during the dry season in July and August, and brief rains usually keep June, early September, late December, January and February pleasant.
At other times, thunderstorms are more common, but mainly occur in the afternoons. However, with plenty of blue skies in the mornings and the best views in the clear air after rain, Rwanda is a year-round destination.
Whenever you travel, you'll be surprised by the vibrancy, cleanliness, safety and, above all, sincerity of the welcome you'll receive while discovering this amazing country at the heart of Africa.
---
More information
You can find more information about this Exceptional Trip, including details on how to book it, on the Kingfisher Journeys website.
See the full list of 2023 Exceptional Trips here.