We rounded a corner on the Pamir Highway and heard a squeal as three small figures rushed up the bank of the Panj River towards us. As we drew closer, there was another yelp, which this time can only have meant 'Woman!' because the smallest of the three boys, who was completely naked, dived behind his companions. We cycled on as they shoved each other, giggling and dripping river water on to the dust road.
It's certainly not a quick way to travel, but cycling is a great way to get a close-up experience of the Pamirs. Whether it's buying apricots and cherries from wayside sellers, slowing down to chat to women on their way home from working in the fields or discussing the hazards of transporting eggs with truck drivers at a water stop, taking to two wheels will allow the panorama of the Pamirs to bump by slowly enough for you to say your 'Salams' to the locals.
Cycling the Pamir Highway might, in fact, involve taking one of several route variations. Between Dushanbe and Qalai Khumb, the more direct route via Darband climbs over the Saghirdasht Pass (3,252m). It is also possible to take a longer route via Kulob, which traverses the lower Shurabad Pass (2,200m) and then follows the Afghan border along the Panj river gorge. From Qalai Khumb, the generally well-sealed M41 leads to Khorog, then over the Koi-Tezek Pass (4,271m) to the dusty outpost of Murgob and thence to Kyrgyzstan.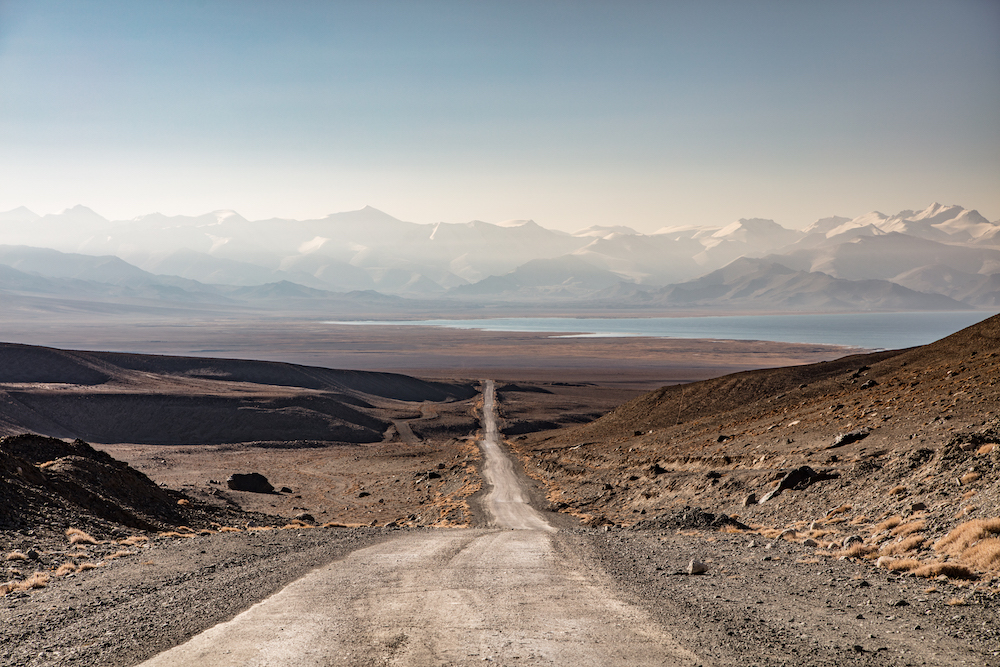 The alternative is to continue along the Panj Valley with its vistas of Afghanistan and the snowy Hindu Kush and to rejoin the M41, 126km short of Murgob.
You will want to leave at least three full weeks including rest days to do the route from Dushanbe to Murgob, and then there is the challenge of working out how to get back. If you cycle any section along the Afghan border you are likely to have numerous encounters with young border patrols in oversized khaki, carrying machine guns or bazookas.
Be confident, unfailingly friendly and utterly ignorant of any insinuation that you might want to give a bribe and you will probably be pestered for little more than a flick through your passport and some conversation.
Whichever route you take, this trip will be a challenge. At a minimum, you need to be fit, have done your research and have a very hardy bicycle with plenty of spares. Make sure you are kitted out for all weathers, especially the cold. At 3,000–4,000m of altitude, nights are freezing and winds are bitter. June to September are the months for cycling. Outside this period bad weather is likely to be a real hazard.
Food will inevitably occupy your thoughts for a great deal of the journey as the combination of altitude and exercise induces serious hunger. You will need to carry enough supplies for the stretch between Dushanbe to Khorog and then Khorog to Murgob. Many villages do have small shops but it is not advisable to rely on them entirely. You may have to survive much of the trip on mashed potato powder, super-noodles and semolina.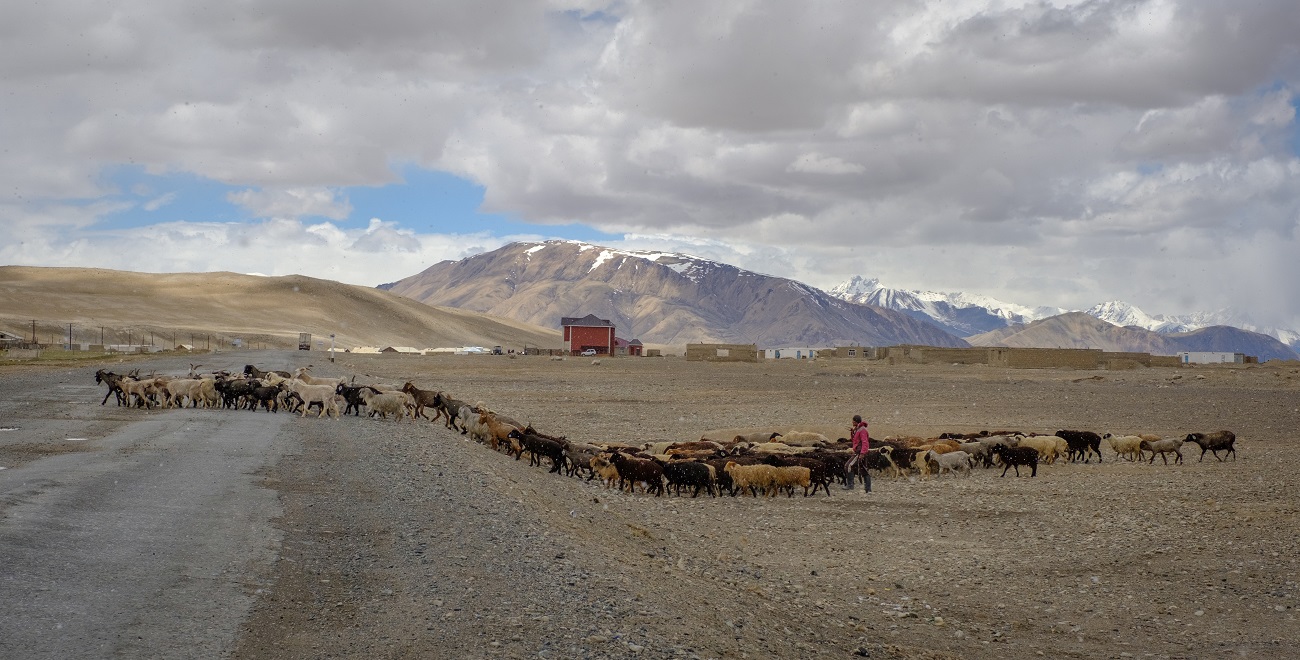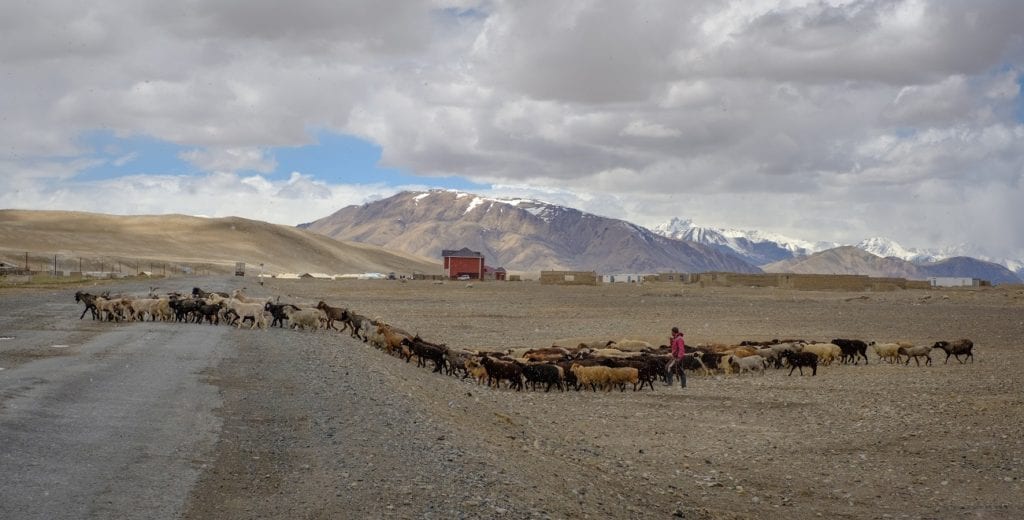 If you are lucky enough to be invited into a Pamiri house you may be tempted to quaff all the sweets and biscuits on offer, but remember that food is not just short here for cyclists. Dry, high-altitude air can also induce dehydration, so aside from food you will need to carry quite a lot of water each day (up to 5 litres). Along the Panj Valley water is not too hard to find, but in the High Pamirs you will have long stretches without, and be warned that a lot of the lakes are filled with salt water – don't make the mistake of boiling your pasta in it!
The sun is fierce at this altitude, but if you cover up you will be doing yourself a favour in more ways than one: with all the kit you are carrying, long-sleeved shirts and trekking trousers will save on suncream and, more importantly, by not embarrassing local people with your exposed flesh and Lycra bulges, you may also have more opportunity to interact with them.
If you are serious about the challenge, then the chance to see things at your own pace and to meet Pamiris will be among the greatest rewards of cycling. It's not always hard work: at the end of a long day we approached the unsealed ascent out of the village of Langar with sinking hearts. Our tyres churned deep into the gravel, sending us skidding. We were just about to dismount, when there was a cry from a nearby house and a group of small girls ran out.
Laying hands on our bikes, they started to run us up the hill, laughing all the way. Twenty minutes later, after we had thanked them repeatedly, we rested on our handlebars and watched them skip back down to the Panj Valley with its patchwork of green fields crammed underneath barren mountainsides. The peaks of Tajikistan, Afghanistan and Pakistan were turning pink in the soft light of evening.
More information
Discover more about the challenges of the Pamir Highway in our comprehensive guide: