With magnificent mountains, gushing rivers and scarcely another vehicle in sight, the 'Roof of the World' is certainly a hot contender for the world's best drive.
The prize for the world's best drive is hotly contested, but the Pamir Highway certainly comes close to perfection (at least in terms of thrills and views). Magnificent mountains, gushing rivers and waterfalls, summer settlements with nomads and sheep, and scarcely another vehicle in sight are all points in its favour. While it's not a route for the faint-hearted, if you have the physical and mental stamina it's a once in a lifetime experience whether you're travelling by two wheels or four. Be sure to visit in the summer months as the road is impassable during the rest of the year.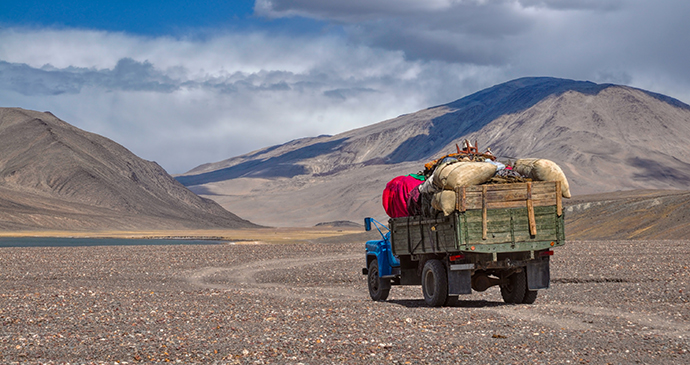 Driving across the striking but largely empty Murghab Plateau is the highlight of the Pamir Highway, one of the world's best drives © Michal Knitl, Shutterstock
Whether you choose to take the southern route through the south-west of Tajikistan, or the harder, more rugged route through the central part of the country, either way you end up in laid-back Khorog, the backpackers' hub in the Pamirs. From here it's a challenging drive south to the Afghan border, then on to the windswept wasteland of the Murghab Plateau.