Named after Cornwall's patron saint of tin-miners, this challenging route from Truro to Padstow winds inland across the moorland of Quintrell Downs through peaceful villages via surfing hub, Newquay, at the midway point. It offers the opportunity to link up with the Camel Trail and is an offshoot of the Cornish Way, the 314km 'mega-route' from Bodmin to Land's End.
Although most of the ride follows quiet country backroads and cycle paths, there are a few tricky stretches, joining or crossing major roads, and getting into and out of Newquay. For this reason, we have broken it down into separate sections, for those who may choose to do only part of it.
* * *
START/FINISH – Truro/Padstow
DISTANCE/TIME – 55km/5½–6 hours
DIFFICULTY/TERRAIN – Hilly from start to finish, though mostly in short stretches; most of the route is on backroads and cycle paths, but with a few busier junctions
SUITABLE FOR – Road, hybrid or e-bike
SCENIC RATING – With its moorlands, wooded valleys, surfing beaches and fishing ports, this route offers a classic cross-section of the Cornish countryside
NCN ROUTE – NCN32, NCN323
MAPS – OS Explorer 105 and 106
Truro to Trevilley
15km/1½ hours
We start in Truro, Cornwall's county town, at the long-stay Moresk car park near the cathedral, although there are several other car parks nearby. Cross the Allen River on to Oak Way, turn left and then take the first left back over a river bridge on to Moresk Road, winding steeply uphill for around 100m before forking left to head under a railway bridge, all signposted to the NCN32. Here, the road levels out nicely, then rolls gently downhill through the trees, with the river in the valley below to your left.
After around 3km, shortly after crossing over the river again, turn right at a sharp T-junction signposted Idless and you'll soon enter Idless Woods, under sheltering trees arching over the road. The small woodlands comprise a mix of broadleaf and evergreen trees, and its network of unmarked easy to moderate trails are a popular haven with dog walkers and mountain bikers. There's a car park entrance on the right and the rustic Woodman's Cabin café, which serves hot and cold snacks if you want to turn off here for a break.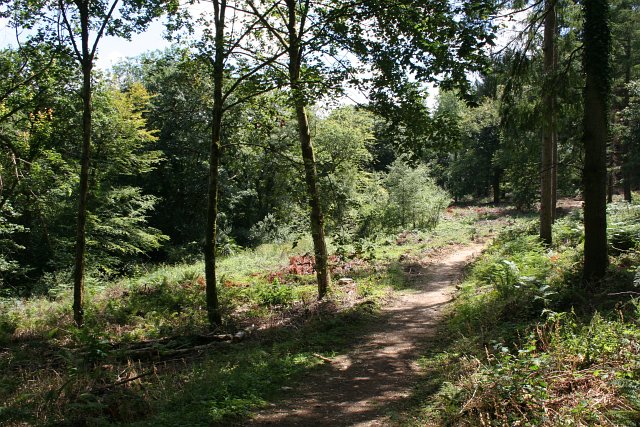 Otherwise, continue on the main road through Idless, turning right at the Cows and Sows farm shop and café. With the river on your right now, turn left at a T-junction after Gwarnick Manor, then shortly after that at the next crossroads take a right, signposted to Zelah, passing orderly rows of solar panels in the fields on your right. This stretch of quiet country roads has some quite steep but short ups and downs, though thankfully with little traffic, most of which keeps to the A30 running parallel alongside on your right. Continue straight for a few kilometres to the little village of Zelah, home to the no-frills Hawkins Arms pub with a conservatory restaurant tucked behind.
Continue on to Henver Lane, and at the next crossroads, turn right on to the B3285 signposted towards Bodmin (also with a rather incongruous billboard for the Monkey Sanctuary, in Looe); then immediately left after 200m at the next crossroads just before the A30, signposted to St Newlyn East. The road climbs uphill here, past the poignant St Francis pet cemetery on your left. Turn right on to Station Road at the next T-junction; there's a nice flat stretch now, but make the most of it – if you're doing the full trail, more hills are coming up soon!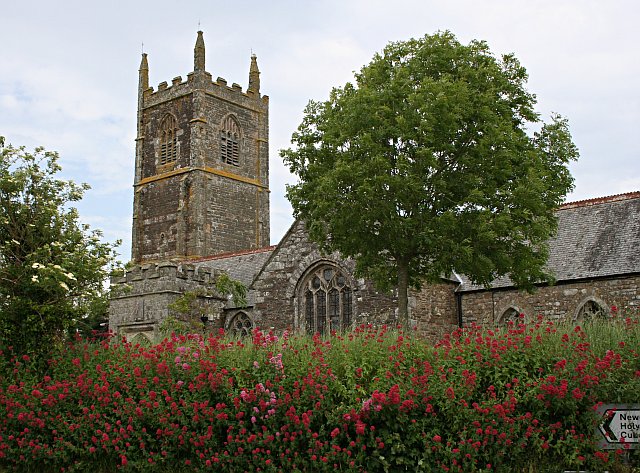 After a kilometre or so you'll come to St Newlyn East, a lively village with a handsome parish church, pub and convenience store at the main crossroads. Look out for a fig tree growing up the south wall of the church; according to legend, it was grown from sliver cut from a walking stick used by St Newlina in the 5th century.
St Newlyn East to St Columb Major
18km/2 hours
From the main crossroads next to the village store, carry straight on to The Butts, passing The Pheasant Inn, a pretty little ivy-clad pub, on your left. After 100m, take the left turn towards Trerice – turning right here will take you to the nearby Lappa Valley Railway. At the bottom of the steep hill, turn sharp right and continue back up another equally steep road, passing Trehaile Farm on your left. After a short distance you'll reach the historic house of Trerice, from where you take the first left uphill again around its walled grounds. The solid Elizabethan manor house is hidden from the road by high walls, but you can get glimpses of its clipped hedges and gabled stone façade as you puff uphill around the perimeter.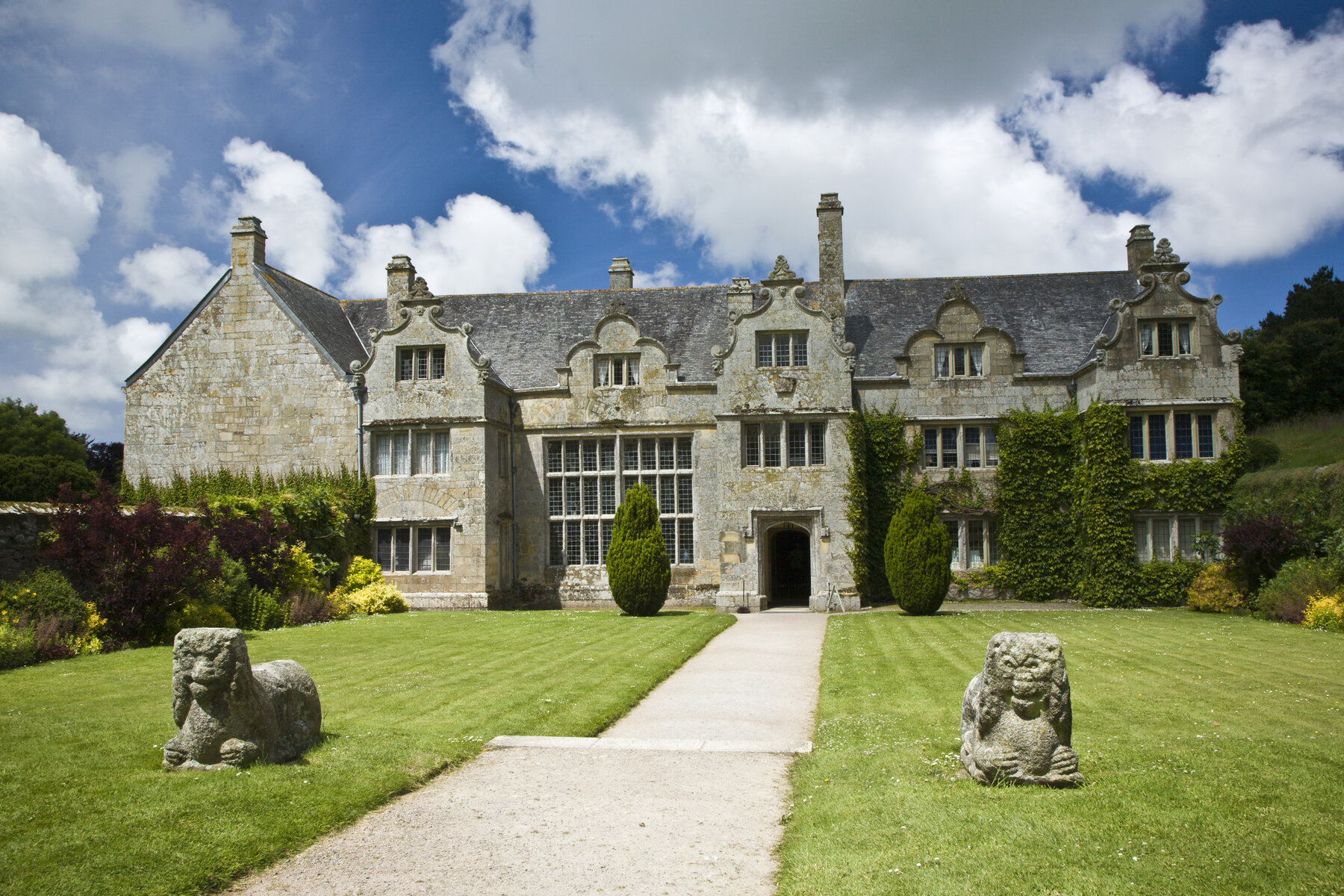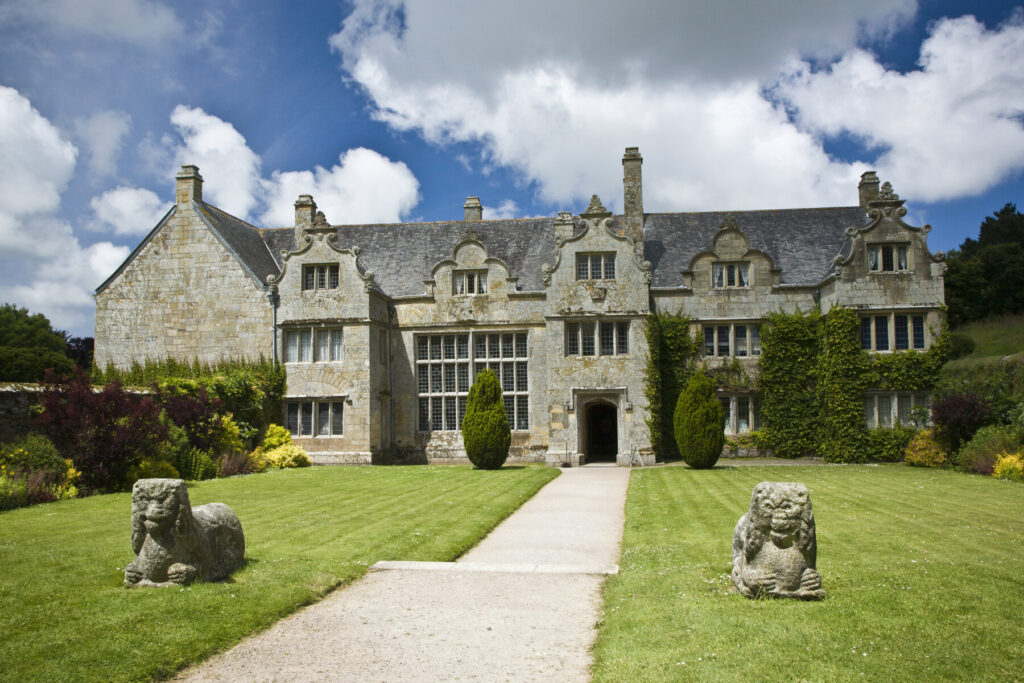 Enjoy a welcome downhill spree to splash through a little ford just before Trerice Mill, then climb steeply uphill again to reach the moorland that stretches between here and around Quintrell Downs, to the east of Newquay; wide-open farmland dotted with fields of curious cows, indifferent sheep, wind turbines and more solar panels. After around 500m, as the road levels out, you'll reach Trevilley Farm Shop on your left. It sells an impressive range of local veg, fruit and tempting gourmet goodies, plus takeaway hot drinks and snacks. It also meets my simple requirements of being at the top of the hill, where I'd feel like stopping anyway, and is nearly midway along the route. So, as you sip an Americano or a smoothie, soak up the views over the fields towards the coast and prepare yourself for the next – only around another 25km to go!
Suitably refreshed, continue left out of Trevilley Farm Shop to a T-junction with the very busy A392. The NCN32 turns left here, but we are carrying on ahead along a quieter short cut, avoiding the busy roundabout and a suburban tangle. Cross the A392 (walk if it's busy) and continue on to Tren creek Road. This winds, more or less straight, around the edge of Newquay, with fields on your right and residential side roads on your left, continuing on to Trevenson Road. After just over 2km you reach Henver Road, which is one of the main feeder roads running west–east out of Newquay.
You're close to the north coast now, with glimpses of the sea sparkling below. After this suburban sprawl, it might be tempting to freewheel down to the beautiful beaches at Porth and Watergate Bay, both lovely spots but not so easily accessible by bike; the road climbs up steeply between the sandy bays and gets pretty packed with holiday traffic in the height of summer. Instead, we join up with the NCN32 signs that wind inland again, starting off by turning right on to Henver Road, then left up Duchy Avenue and skirting through St Columb Minor. Turn right to briefly join the A3059 (take care with traffic); then first left, signposted NCN32, eastwards through hamlets such as Colan and Bosoughan.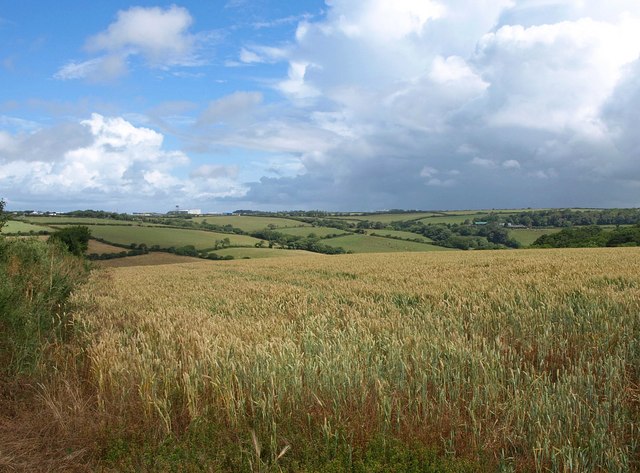 Passing through Trebudannon, another little village a couple of kilometres beyond Bosoughan, take the left-hand turning at the first crossroads after the village, still following the NCN32 and heading northwards for 3km until you reach St Columb Major, to the east of Newquay Airport. This old market town has shops, amenities, takeaways and a couple of venerable old pubs: the Ring o'Bells (dating back to 1435) and, adjacent, the Coaching Inn.
St Columb Major to Padstow
22km/2–2½ hours
This final leg of the St Piran Trail is probably the quietest and most picturesque of all, with more downhill sections than up, heading northwards via several of north Cornwall's loveliest beaches. From St Columb Major, the NCN32 continues for several kilometres, but there is an option to take a detour via St Mawgan and Lanvean Bottoms if you take the first left out of the village.
After passing through Rumford you'll reach a T-junction where a left-hand turns leads you to join the NCN323, a beautiful scenic loop around the craggy Trevose Headland, with more glorious sandy beaches to tempt you to cool off those tired leg muscles.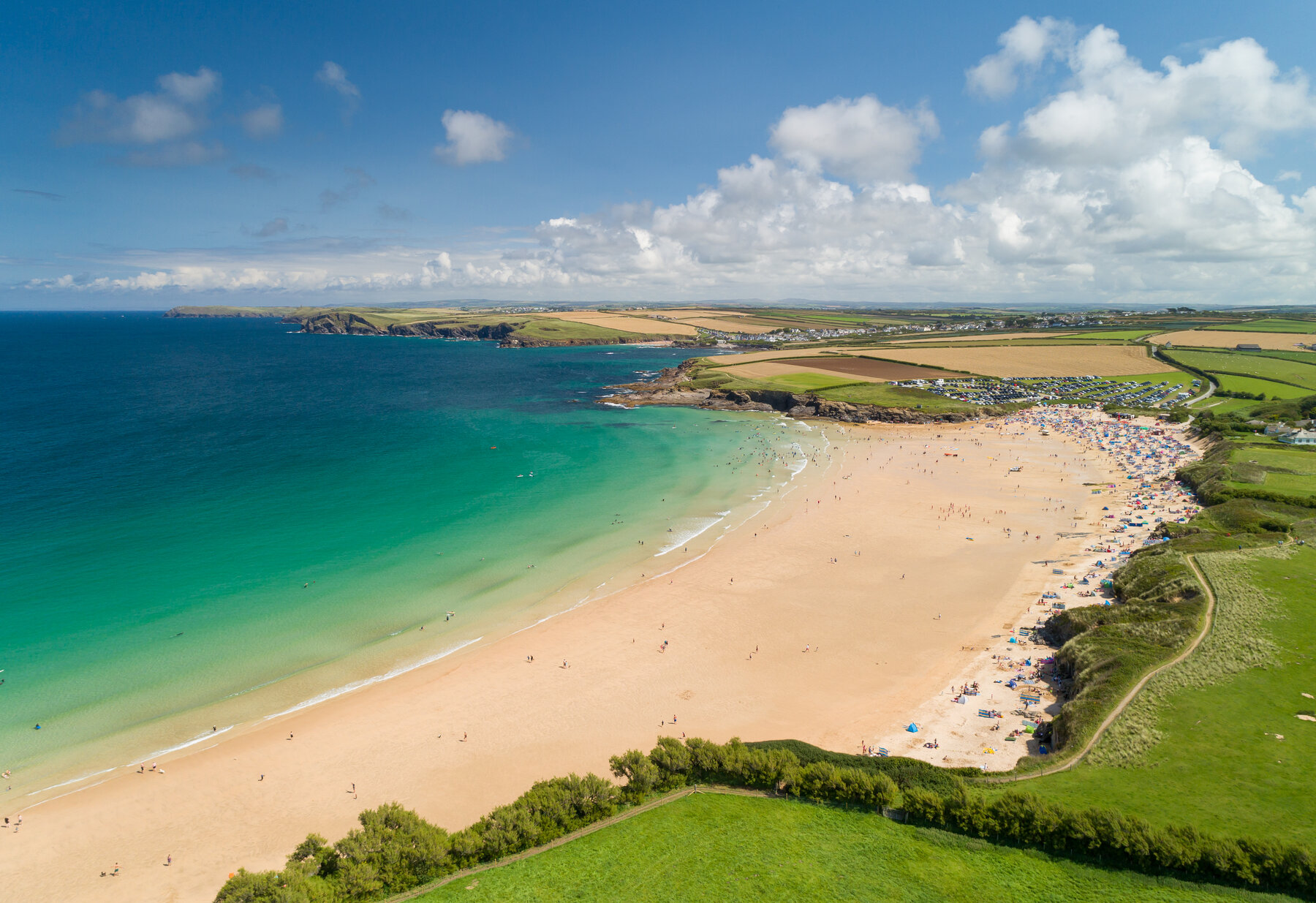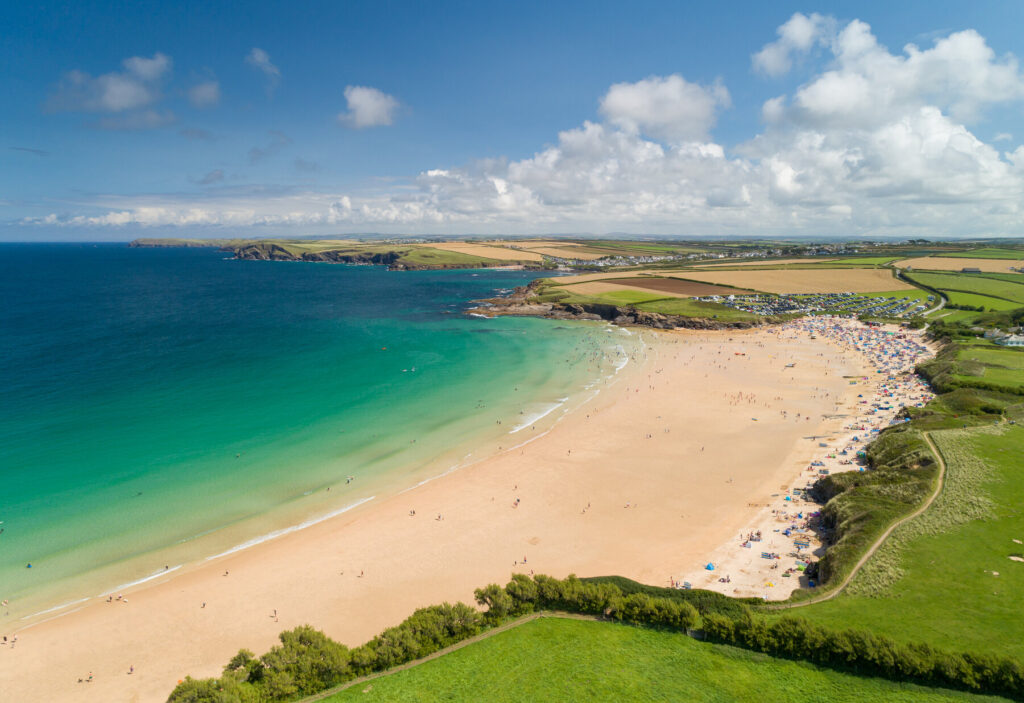 Quiet and sheltered Porthcothan beach comes first, although it is a 1.6km detour off the NCN323. Further up the headland, the NCN23 passes directly through the popular surfing resorts of Constantine Bay and Harlyn; for the latter, the trail passes right in front of the beach car park. If you have managed to drag yourself off the beach, Padstow is about another 4km across the headland, turning inland from Harlyn to rejoin the B3276, and cutting across level countryside north of St Merryn.
Reaching Padstow, the NCN323 joins the NCN32, turning left on New Street and following signs into town, along the riverfront. Here you'll find a plethora of cafés, pubs and restaurants, as well as public amenities, including car parks and toilets. There are also a couple of bike-hire shops here next to the National Lobster Hatchery, which also marks the start of the Camel Trail. For a well-earned rest and refuelling, it's hard to beat Rick Stein's Fish & Chips restaurant!
More information
For more information on the St Piran Trail and other cycling routes in Cornwall and the Isles of Scilly, check out Huw Hennessy's guide: