There cannot be a child that hasn't, at some stage in their childhood, draped a duvet cover over a couple of chairs and 'camped'. That hasn't created a den in their bedroom or garden, had a picnic – pretend or otherwise – or a midnight feast and devoured an entire packet of Wotsits and Jammie Dodgers by torchlight or attempted to sleep in a makeshift tent. That was me. That was my children.
Camping, in all its guises, became a part of my life and defined many moments throughout childhood and has continued to remain a focal point. Since my three children successively arrived, we have ventured on many camping road trips as mother and son/daughter(s), with all three children, or I alone, touring across the entirety of Europe from France and Germany to Spain and Scandinavia.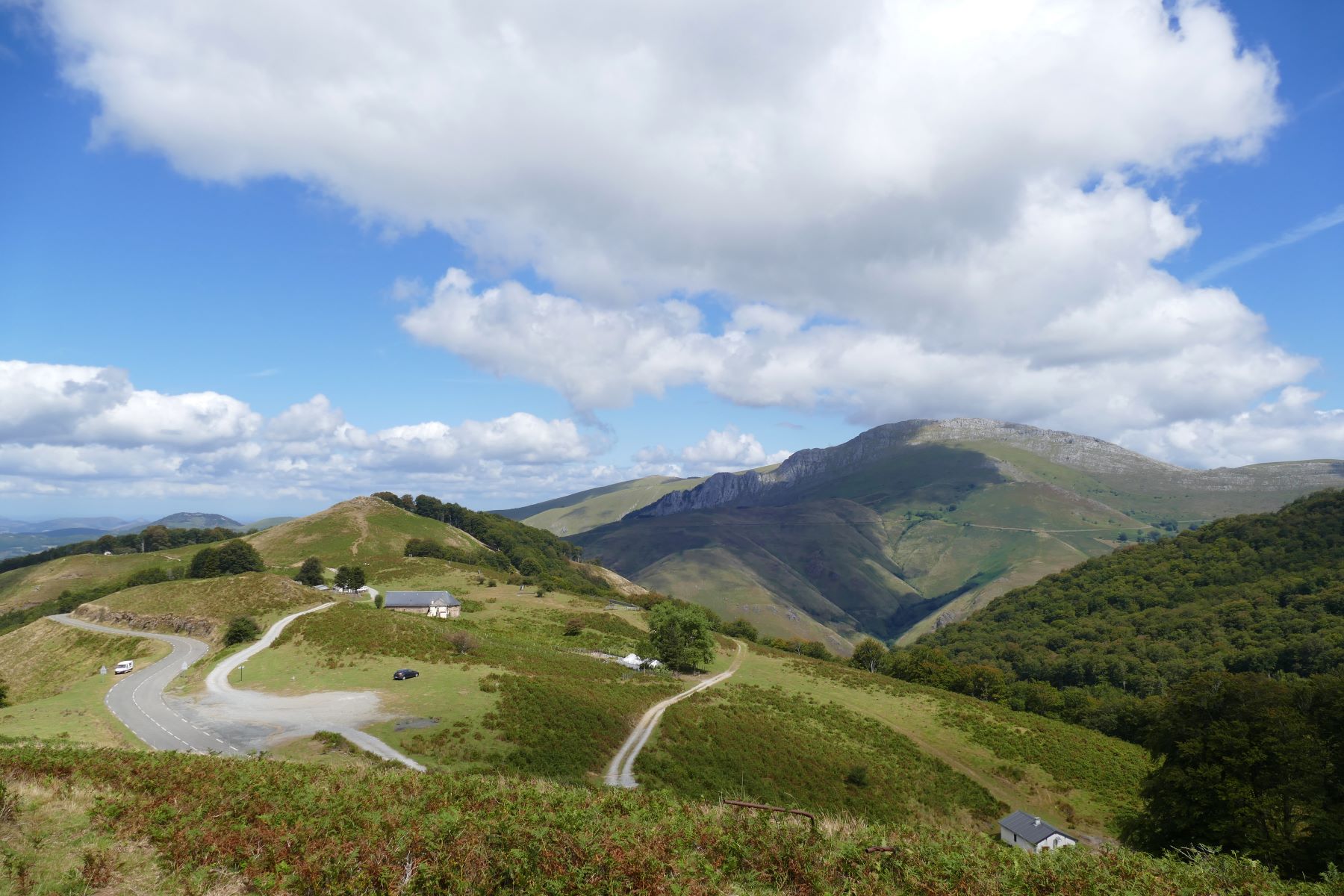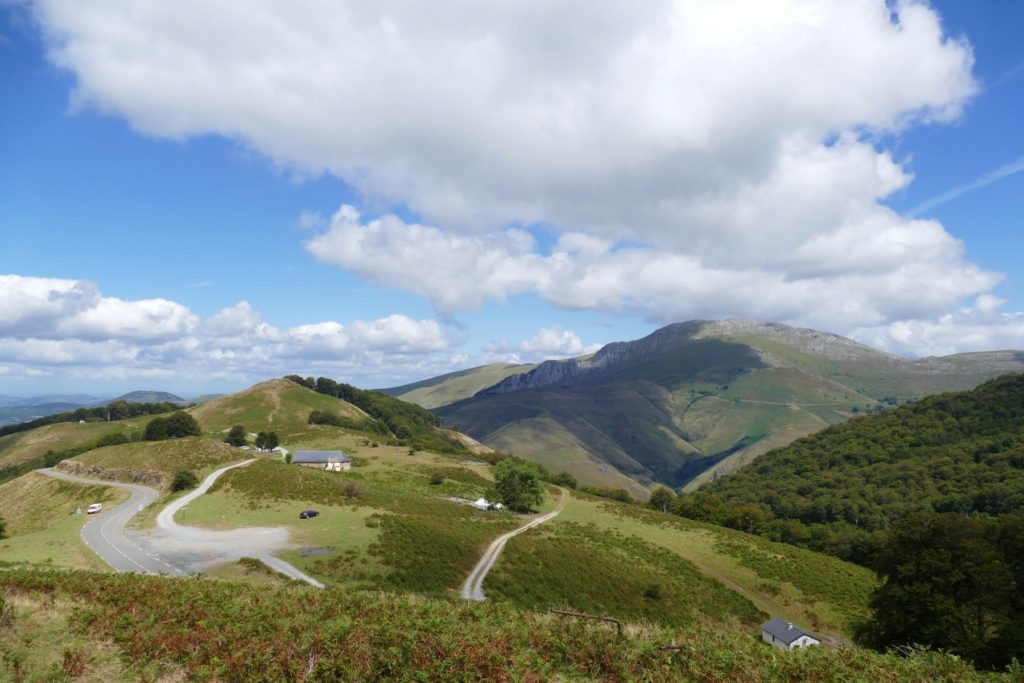 Most of the time, we've 'wild camped' legally, stayed in aires and Stellplätze or pitched in permissive private spaces, all in addition to campsites. We never book ahead; rarely do we know where we're likely to be or stay until we choose to pitch up for the night. We don't think anything of it; it's what we do, but plenty of people have commented on the mettle to get-up-and-go, to camp, to drive a motorhome in a foreign country 'without a man'. It's simply the man in our lives unfortunately can't come with us.
France and Germany have no shortage of spectacular routes, offering everything from sensational views to sublime food and wine. So buckle up and join me on a tour of a few of my favourites.
Best for: epic views
Bavaria & Baden-Württemberg; Berchtesgaden to Lindau; 280 miles, 5 days
What is it about the smell of freshly mown grass? Especially when it's on a gently sloping mountain pasture and you can hear the sound of cowbells merrily tinkling as their brown and white-patched owners tear at luscious green turf. There's an emerald lake that sparkles in the sunshine, its cool water fed by precipitous waterfalls that tumble from a craggy mountain backdrop.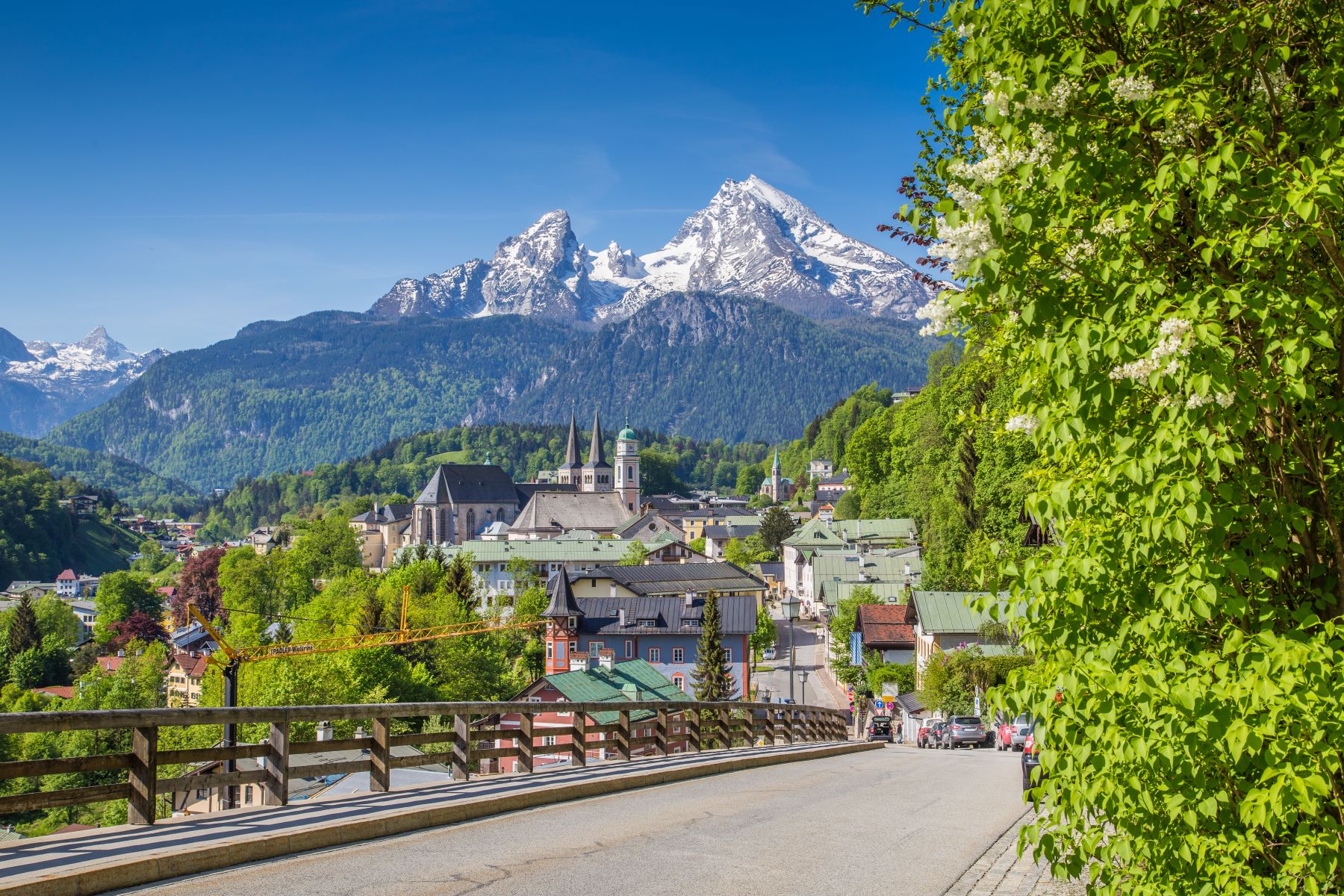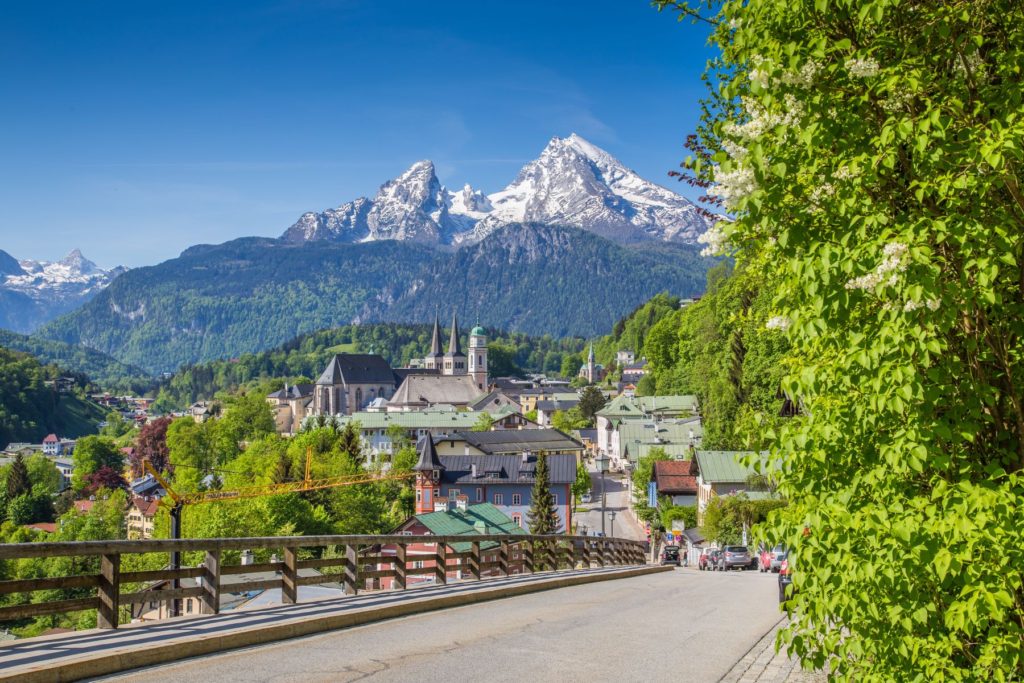 This is, in effect, Germany's Alpine Road all rolled into one. The signposted tourist route gently meanders through blissful Alpine countryside between Königsee (Germany's highest lake) and Lindau, on the northeastern edge of the massive Bodensee that divides Germany from Switzerland and Austria. In between we pass pine forests, electric-blue reservoirs and a panorama of peaks, all the while stopping off to explore charming Baroque villages like Bad Tölz and Füssen. Quintessential Bavaria at its finest.
Best for: gardens
Île de France; Chantilly to Vaux-le-Vicomte; 240 miles, 4 days
If you like gardens, you'll love Île de France. This northern region is brimming with magnificent compositions of celebrated landscape gardener, André le Nôtre – France's answer to Lancelot 'Capability' Brown, although you could say it is the other way around given that le Nôtre was born 100 years earlier.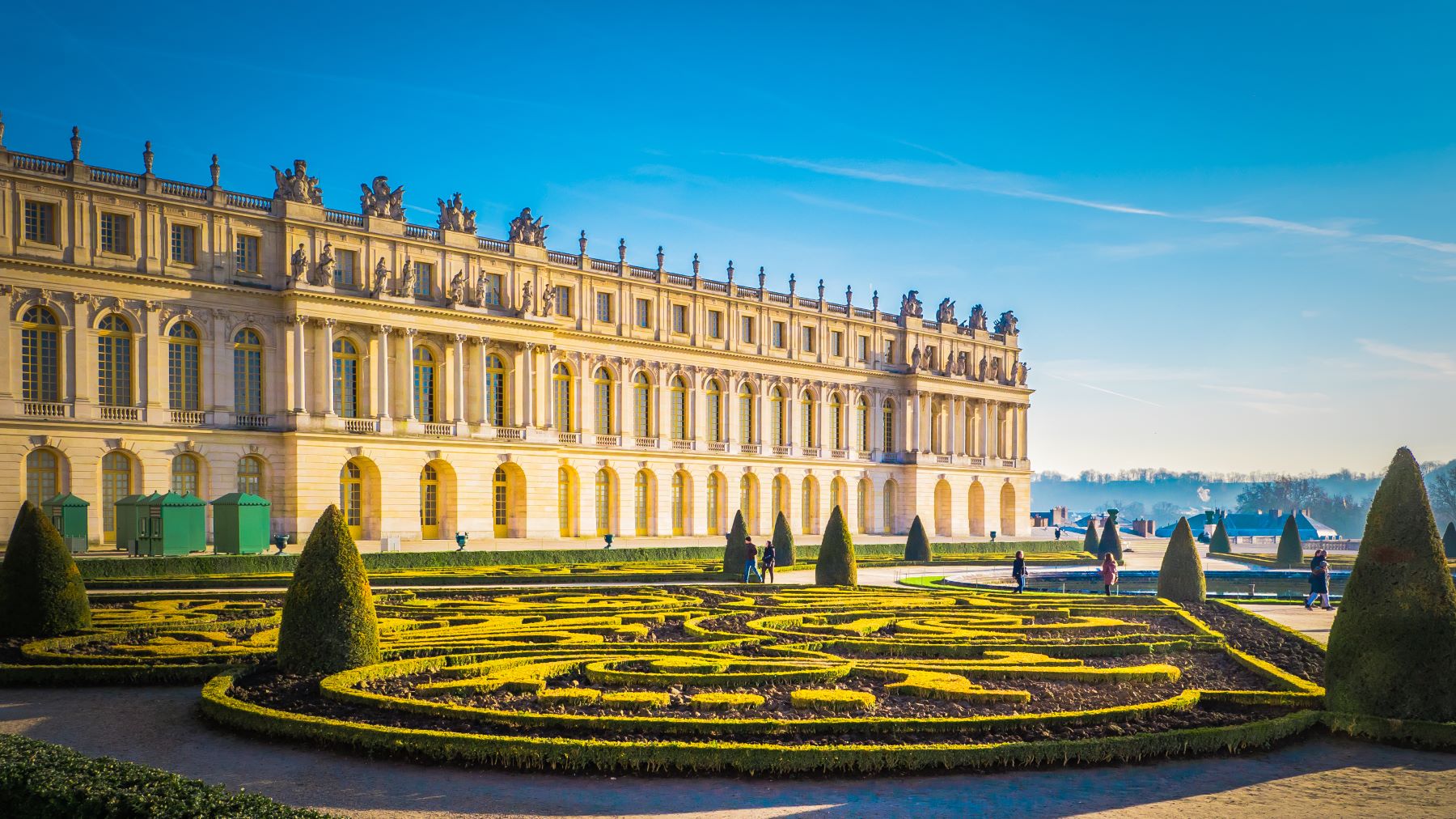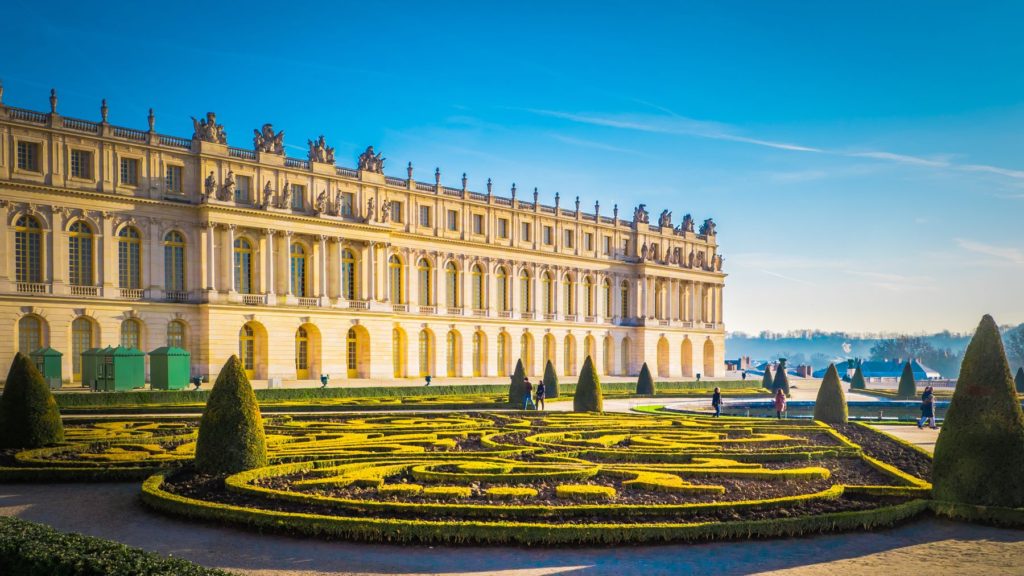 Circling Paris, this rather grand route visits some of the country's most spectacular homes and gardens, beginning at the historic Château de Chantilly (birthplace of Chantilly cream) and finishing at Vaux-le-Vicomte – often regarded as le Nôtre's finest garden. Along the way we stop off at other big-hitters, including Château de Sceaux, with its glorious parkland, and the most famous of them all – the Palace of Versailles.
Best for: beer
The Ardennes; Stenay to Dinant; 304 miles, 4 days
Ok, so technically this route goes through Belgium. But when they joined forces with France to promote a new Beer Route in the cross-border region of the Ardennes, it moved up my list of places to go. But don't expect to turn up in the region and follow a brown-signposted tourist trail; this 350-mile route is of the modern age, downloadable on to a smartphone, where you create your own itinerary.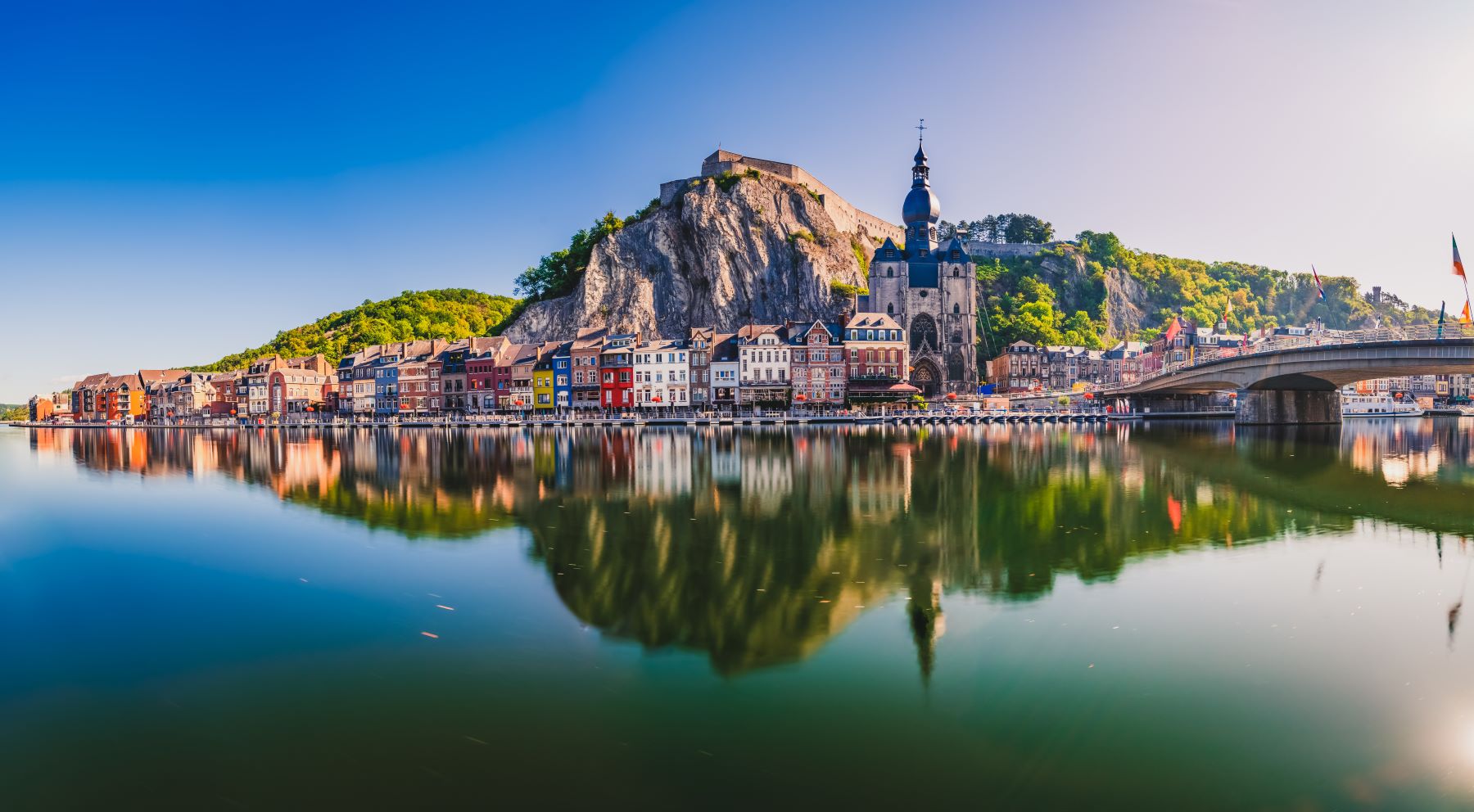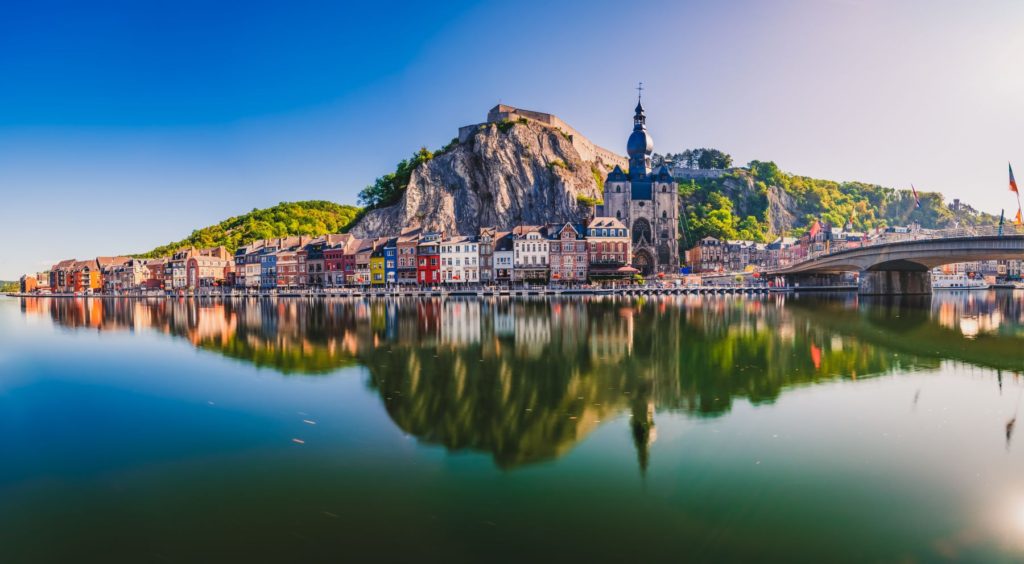 The four-day journey explores the captivating towns of this region of river valleys, with its mountain-high sides and shiveringly tight bends. And in among are springing up dozens of microbreweries, adding to the weighty collection of well-established Trappist beers and village brasseries.
Highlights include Stenay, home to its very own Beer Museum, Haybes, with its microbrewery that makes a 'Stockport' beer tribute to the English town that helped it to rebuild after the German destruction in World War I, and Dinant, birthplace of the well-known Leffe Abbey beer. Santé!
Best for: beaches
Pays de la Loire/Nouvelle-Aquitaine; Saint-Nazaire to Saint-Pée-sur-Nivelle; 780 miles, 6 days
The southwest coast of France has long been a popular destination for beach-goers, with the likes of La Rochelle and Les Sables-d'Olonne drawing a cosmopolitan crowd for years. But there are many other smaller seaside towns to enjoy here, and this coastal route takes in some of the best – traversing marshlands, pine forests and Europe's biggest sand dune along the way.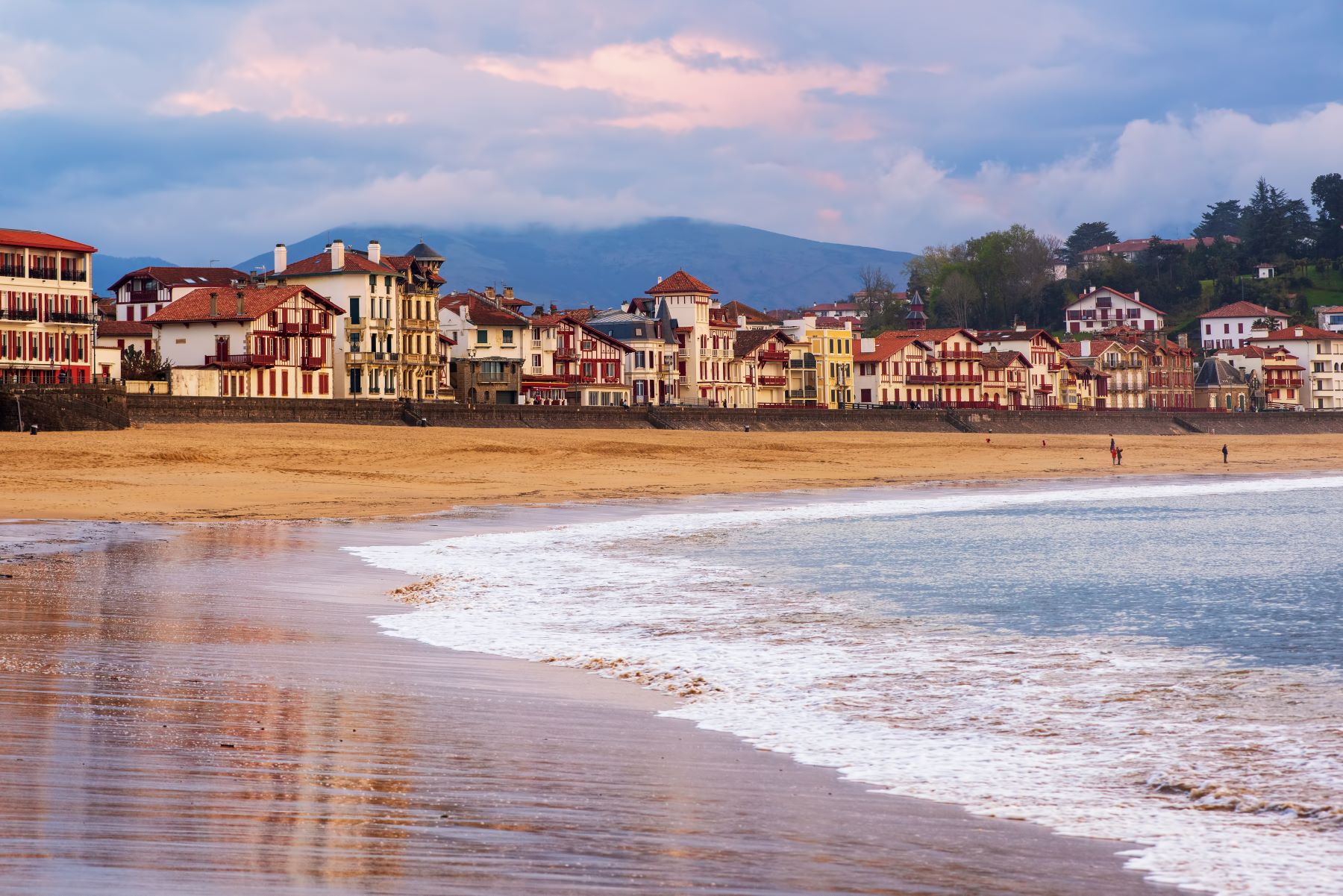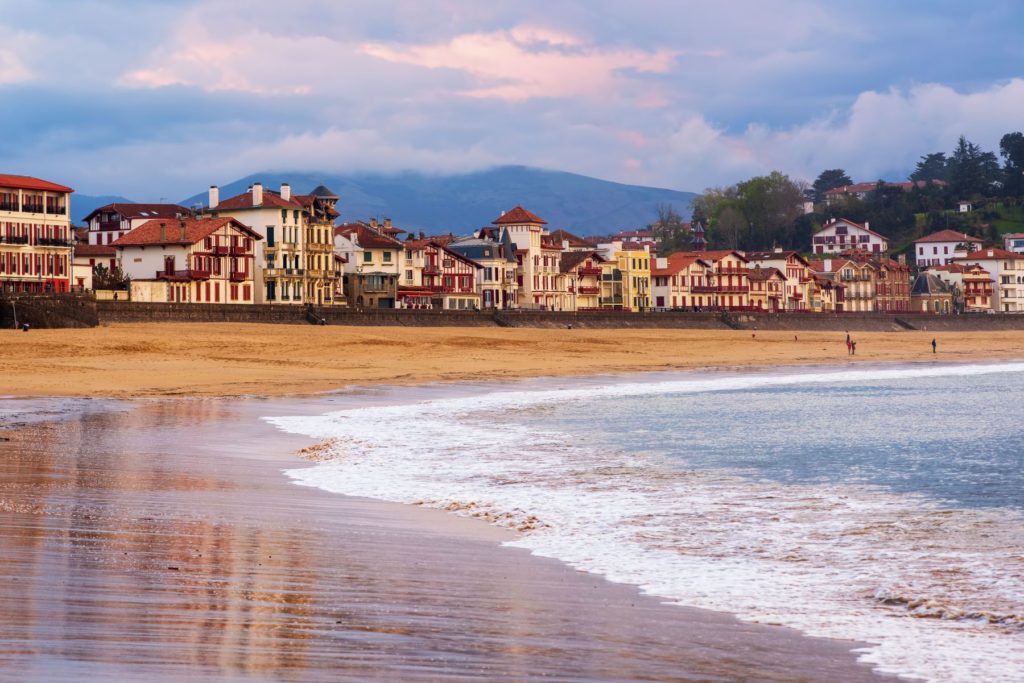 Bordeaux and Biarritz are high points of the journey (the former for its wine, the latter for its glitz and glamour), as is the town of Fouras, with its plethora of oyster restaurants, and charming Saint-Jean-de-Luz, where tapas is the dish of the day. And every few kilometres there's another sun-drenched beach to enjoy, each with its own beauty and character.
Best for: food
Provence; Apt to Aigues-Mortes; 160 miles, 4 days
Silvery green olive trees are baked in parched soil, their stunted snake-like trunks blackened with age. Opening the door of the motorhome as we pull up beside argentine slivered rocks drenched in sunlight at the summit of Les Alpilles, a wave of scent hits me with such potency, it's like a beguiling linctus. Rosemary, thyme, lavender, marjoram, pine, all mingle together in a heady concoction that explodes among the senses.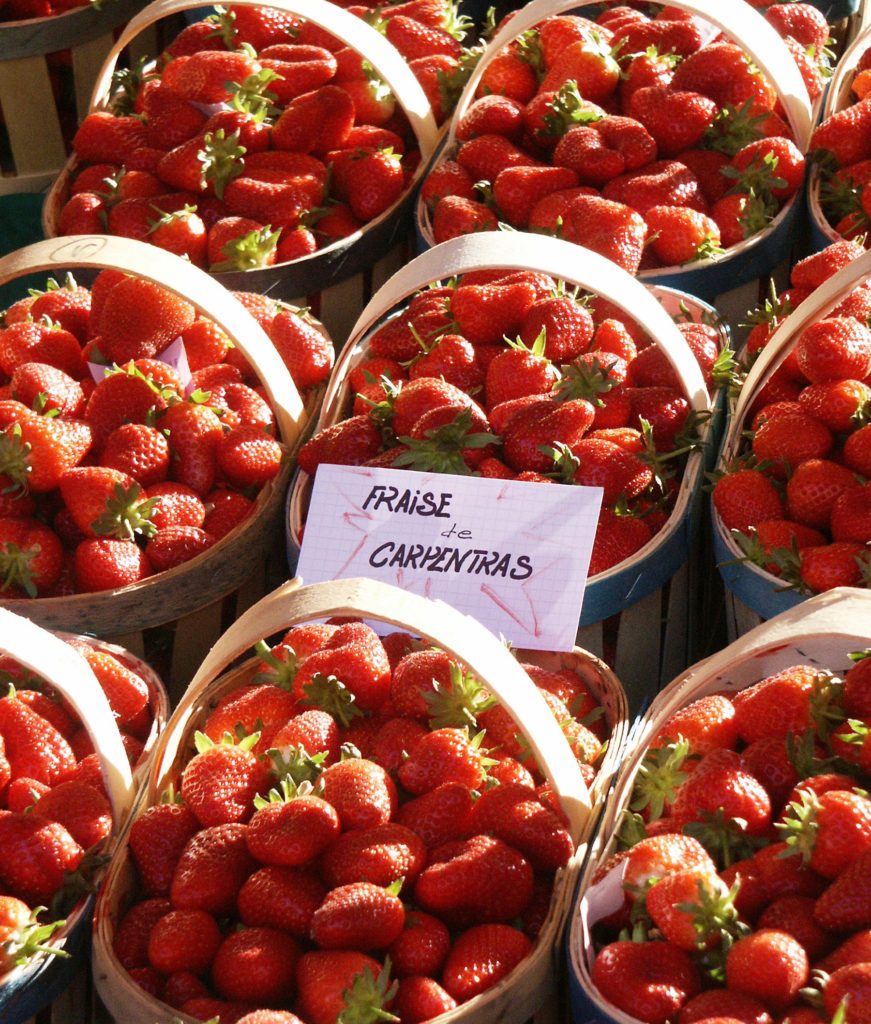 Earlier, riotous coloured cloths in customary Provençal patterns had covered the tables of open-air cafés in Saint-Rémy-de-Provence, each groaning with a plentiful supply of mouth-watering platters. This is just a typical scene in Provence, and this 160-mile, four-day route across the region explores some of France's freshest produce.
Starting in the small town of Apt, the self-proclaimed glacé fruit capital of the world, we pass through France's premier melon-growing centre, Cavaillon, before traversing a patchwork of vineyards, lavender fields and olive groves in the shadow of Les Alpilles.
As we cross the Camargue, a regional natural park that covers much of the Rhône delta, small sheds appear on the roadside every few miles, each offering a variety of regional specialities: Camargue rice, salt and olive oils, Vins des Sables (Wine of the Sands) and Saucisson Taureau, a charcuterie sausage made from Camargue bulls. For me, this is what touring is all about.
Best for: history
Lower Saxony; Celle to Bad Iburg; 263 miles, 6 days
It's a story that would rival any script from a soap opera. There's scandal, murder, illegitimate children and political drama, and all this in a pre-modern era when society was not so liberally minded. It's no wonder the Georgians aren't part of the school curriculum.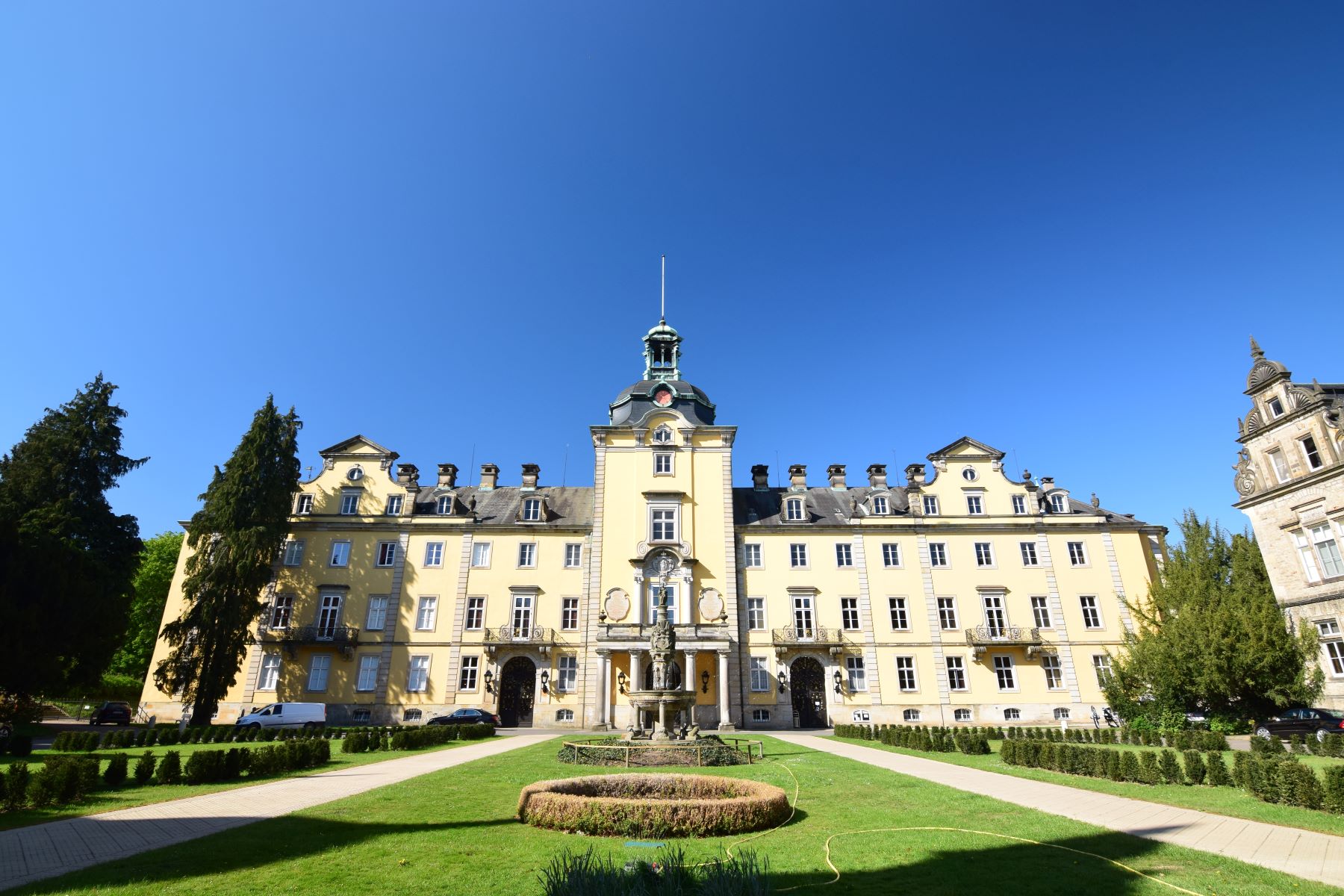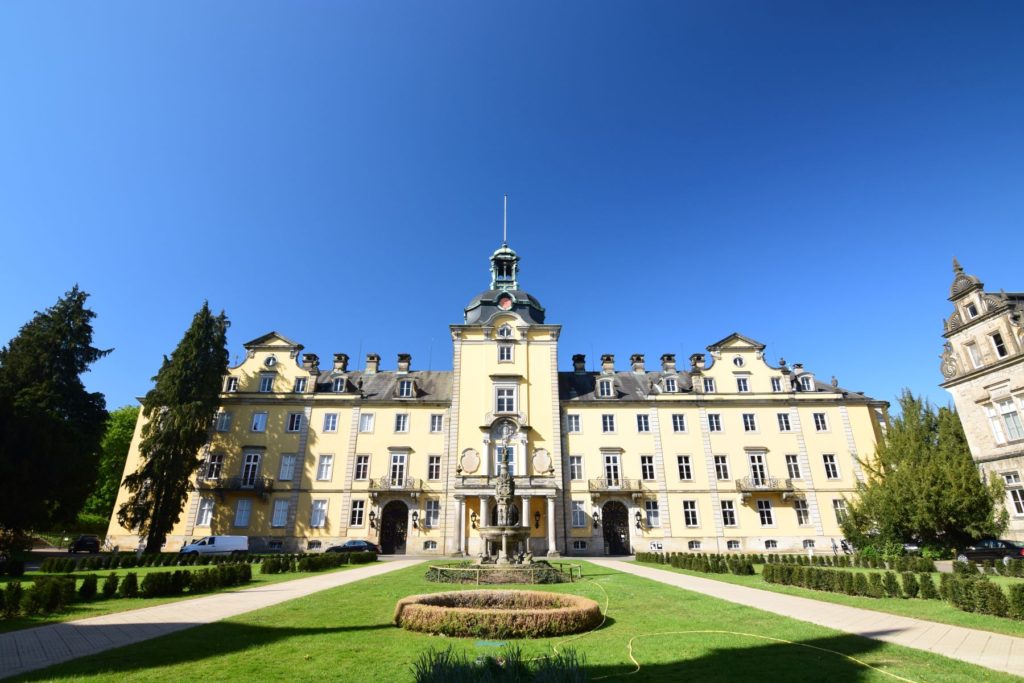 The region around Hannover offers plenty of windows into this dramatic past: the architecturally rich town of Celle, with its half-timbered houses and striking palaces; the fairytale Schlösser of Marienburg and Ahlden (one built as an act of love, one used as a prison); and, of course, Hannover itself, where love affairs and suspicious deaths seem to pervade every palace. Fans of The Crown can eat their heart out on this route.
---
More information
For more information on camping road trips across France and Germany, take a look at Caroline's guide: