Only a small percentage of the millions of foreign visitors to Spain spend time in the north of the country. And for those who choose the Basque Country, the lure of gorgeous, pouting, preening San Sebastián and bold, rejuvenated Bilbao, with its glistening Guggenheim, usually proves too tempting. Few visitors stray far from those magnificent cities, while nearby Navarre's rush-hour for tourism comes in the form of the bull-running at its frenzied San Fermín festival in Pamplona.
Into the Highlands
Down the Oria river valley, away from the coast, modest Ordizia comes alive with its Wednesday morning market, which has thrived here for 500 years. Yes, it thrives, but you won't find it too crowded. Food takes centre stage, with little room for stalls peddling ubiquitous plastic tat. In September, the town hosts a famous cheese auction – they take cheese pretty seriously here – but October is the month for a variety of local mushrooms, delicious and expensive.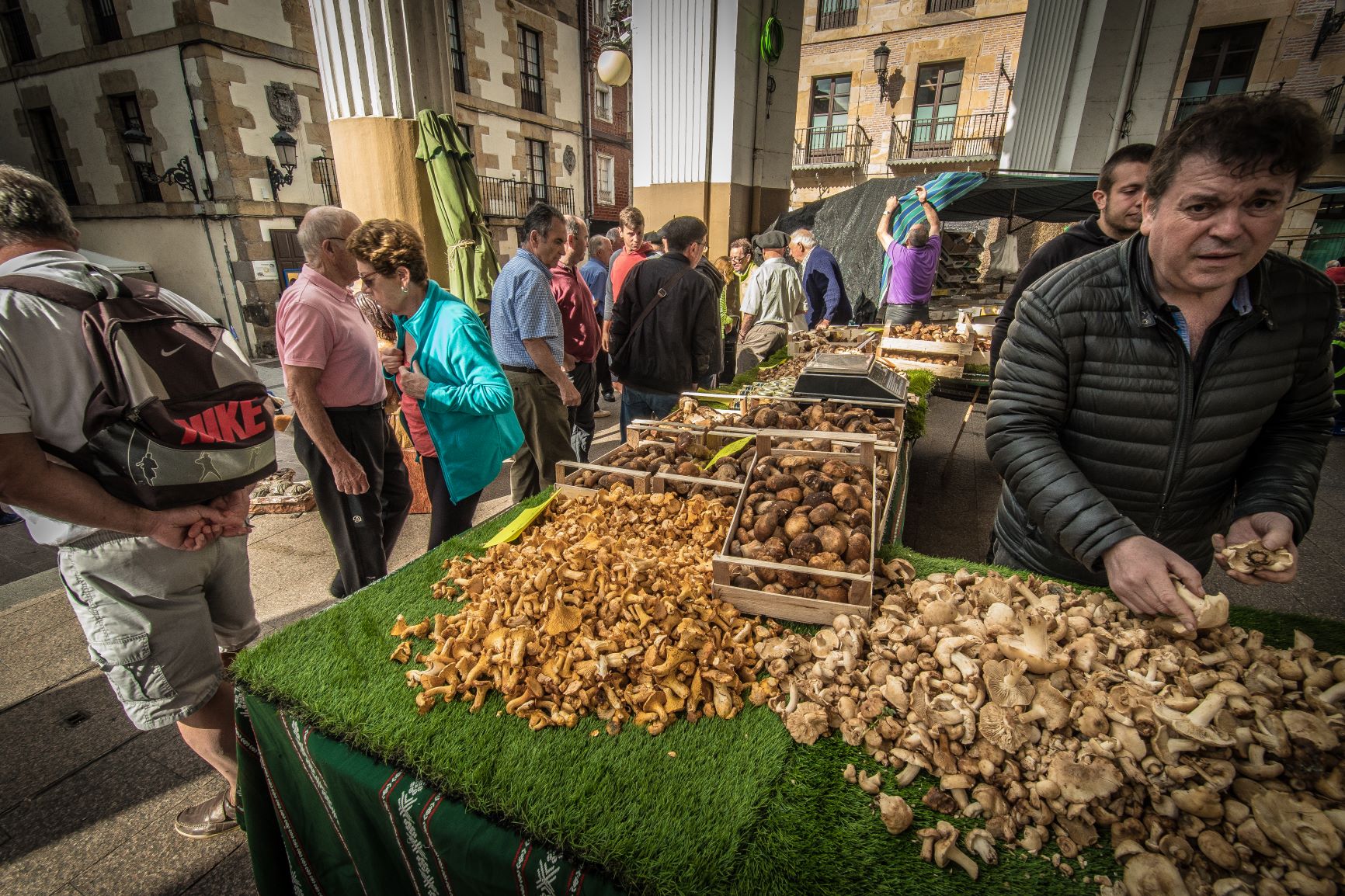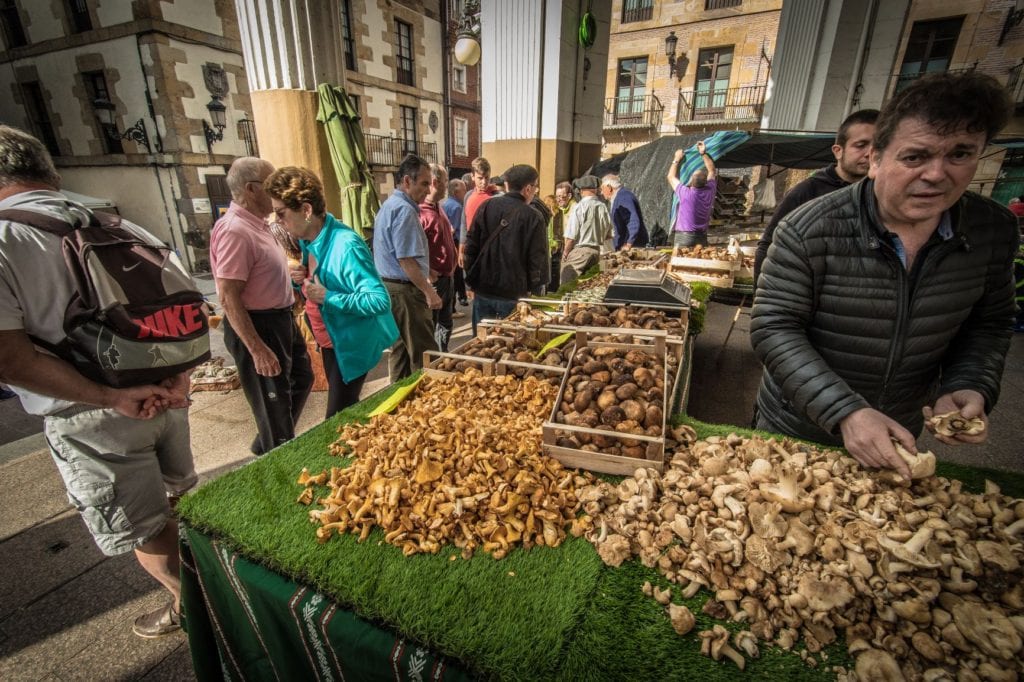 When you've finished at the morning market (don't arrive late) you can try the D'elikatuz Gastronomy Museum, which documents the varied local history, including Ordizia's role as a staging-post for the wool trade that exported itself to Flanders in the 13th century. Local iron ore was transported to the coast for shipping to northern Europe some 400 years later, but the scars of a powerhouse industrial past are healing.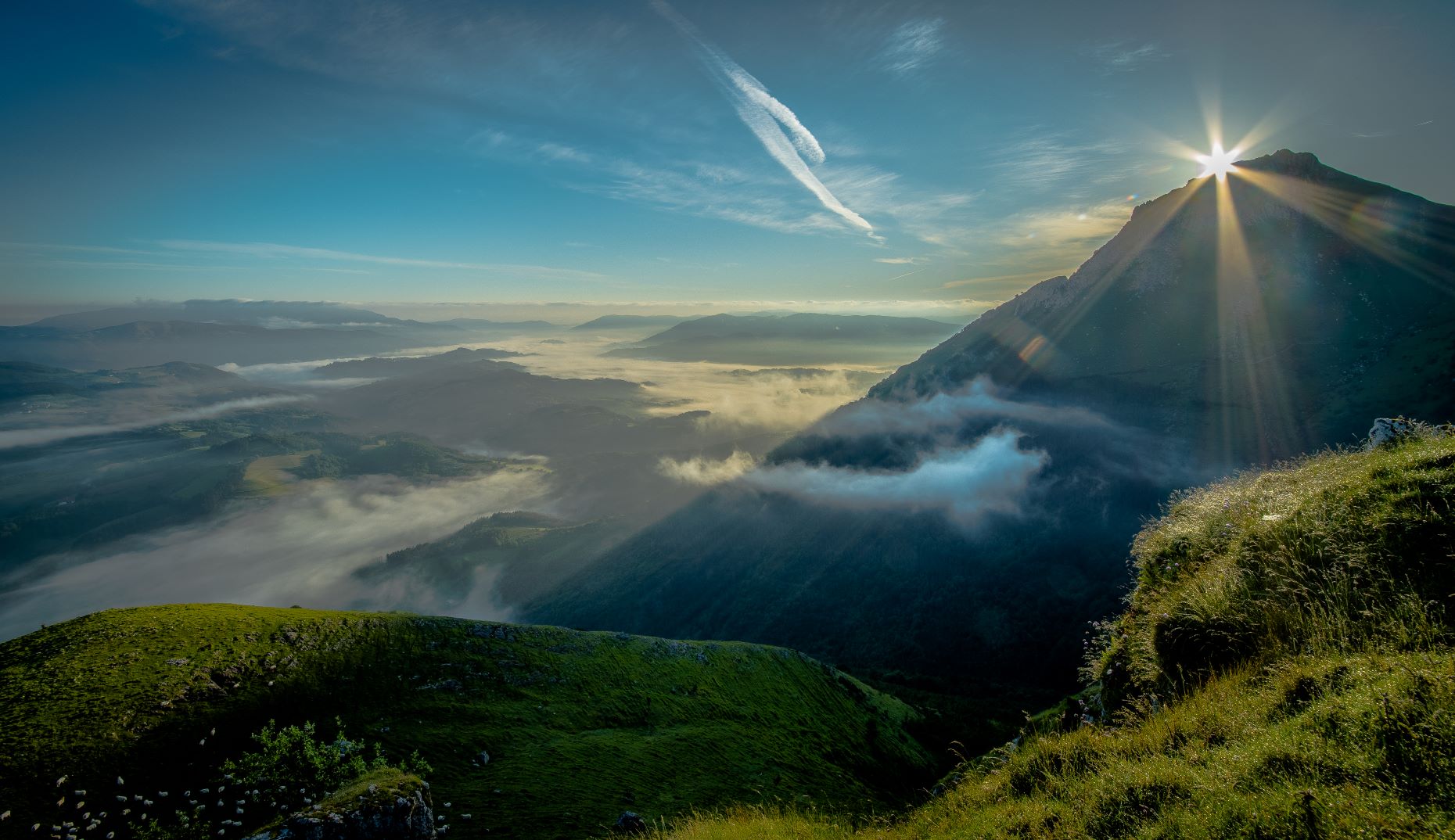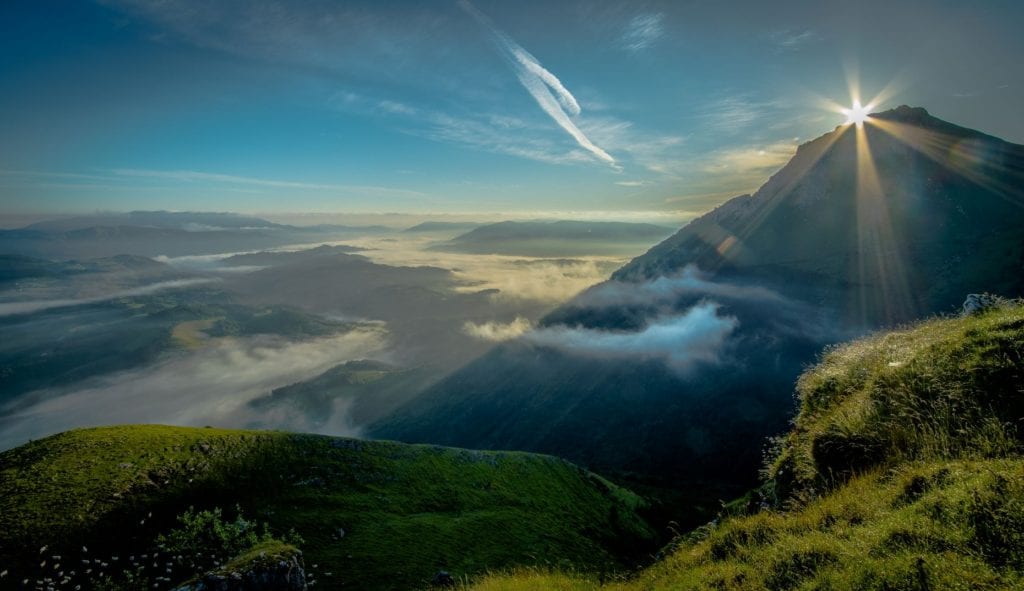 The town is in the Goierri region, and 'goierri' in the Basque language translates as 'highlands' in English, so make time for some hiking in the beautiful, nearby mountains. To the south lie the natural parks of Aralar and Aizkorri-Aratz, the latter boasting a high point of over 1,500m. Taking a hike will immerse you in a different side to the Basque Country, one of rugged, untamed peaks and hardy shepherds.
Urdaibai Biosphere Reserve
Birdwatchers landing at Bilbao's designer airport can avoid the conurbation itself and take the short drive eastwards to find this excellent bird centre. Nearly 300 species (of birds, thankfully, not humans) have been sighted here, and with high-quality equipment, English-language audio-guides, helpful staff and outside hides, it is a super place to see them. And if you want a taster in advance, the centre has a webcam which will show you in real-time who's shaking their feathers.
Of particular interest to British visitors will be the ospreys, breeding of which the centre is trying to encourage. At present they are transitory, just passing through in spring and autumn, but chicks are brought from Scotland and released once acclimatised. Ospreys or not, the best time to visit is either of those two seasons, though there are plenty of resident birds and at any time of year there is always something to see.
The Bardenas Reales of Navarre
What could be less crowded than a desert? Over in neighbouring Navarre, the Bardenas Reales semi-desert is a genuine film star, having provided Arizona-style scenery for many a movie (including James Bond's The World is Not Enough). But despite its celebrity status in the film world, it is relatively unknown to even Spanish tourists, so you may have the place to yourself. (Except for the thousands of sheep, who in winter are driven down from the high Pyrenees to enjoy the milder climate.)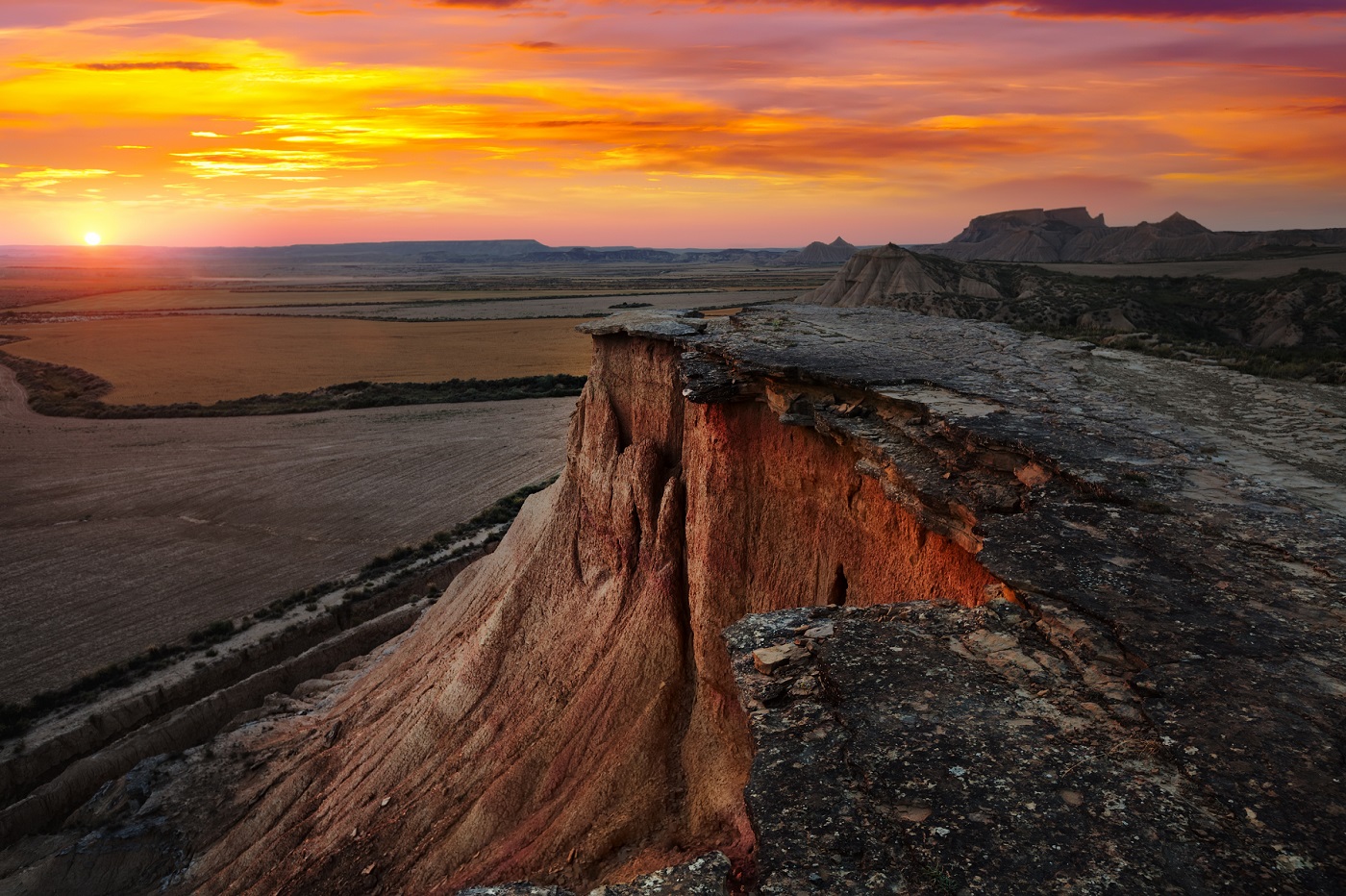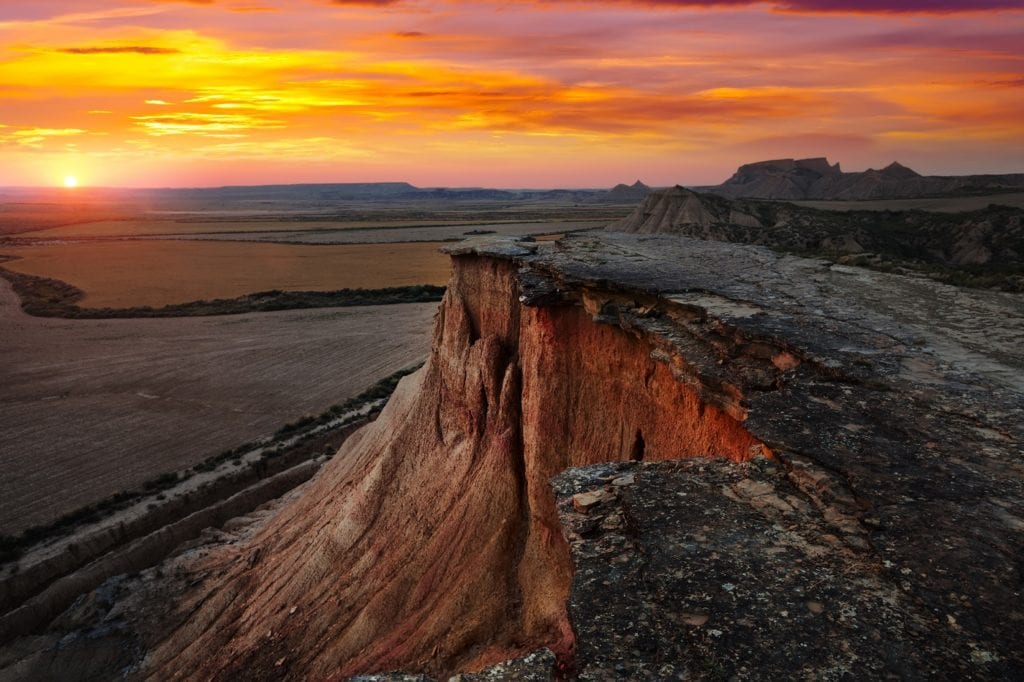 Bardenas Reales is a strange mix of weird rock formations, beaten into shape by wind and occasional rain, and popular with birdlife as well as those seasonal flocks. Despite its relatively low profile, ornithologists outside Spain are aware of the region, turning up to enjoy the many bird species that live here. Raptors such as the golden eagle and black kite can be seen, often at ground level, but it is smaller species like the Dupont's lark that have the birdwatchers drooling.
It's worth noting that the Spanish Air Force often use the central part of the desert for target practice. Pray for their accuracy, but it is certainly worth a visit.
Gallipienzo Antiguo – an abandoned beauty
This tiny, unheralded Navarrese village perches high up on a hill, overlooking the River Aragón far below. Most houses here are abandoned, the population having moved decades ago to a new, purpose-built town a few kilometres away. A visit here might seem like a left-field choice, but if you climb through the village to its lofty mirador (viewpoint), you'll find signboards educating you about the plentiful airborne wildlife. Griffon and Egyptian vultures are almost guaranteed sightings, while the fortunate visitor might spot a short-toed snake eagle, a peregrine falcon or a red-legged partridge.
On my last visit, the only village bar, the super-atmospheric Bar los Buitres, was threatened with closure. But there is hope below this wistful village, in the shape of a truly beautifully renovated hotel, the Heredad Beragu, where booking well in advance will guarantee you a memorable stay.
In the footsteps of Ignatius – the Camino Ignaciano
A mere 499 years ago, St Ignatius of Loyola packed up his backpack and set off from the Basque Country on his way to the Holy Land. Ignatius – or 'Inigo' in the local language – would later found the Jesuit movement, but his pilgrimage was halted temporarily at Manresa in Catalonia. A few months were spent there, living in a cave, as he wrote his seminal Spiritual Exercises.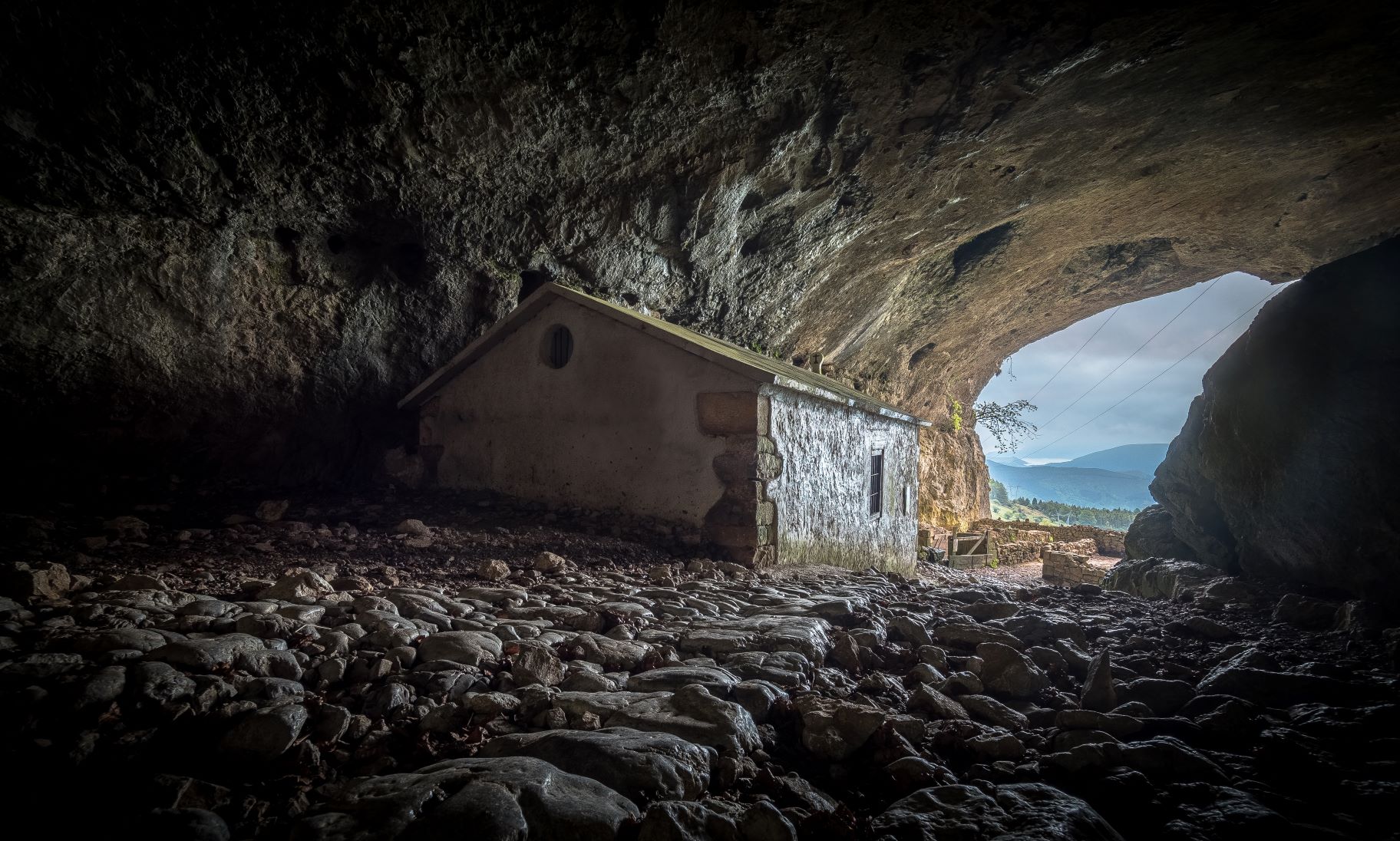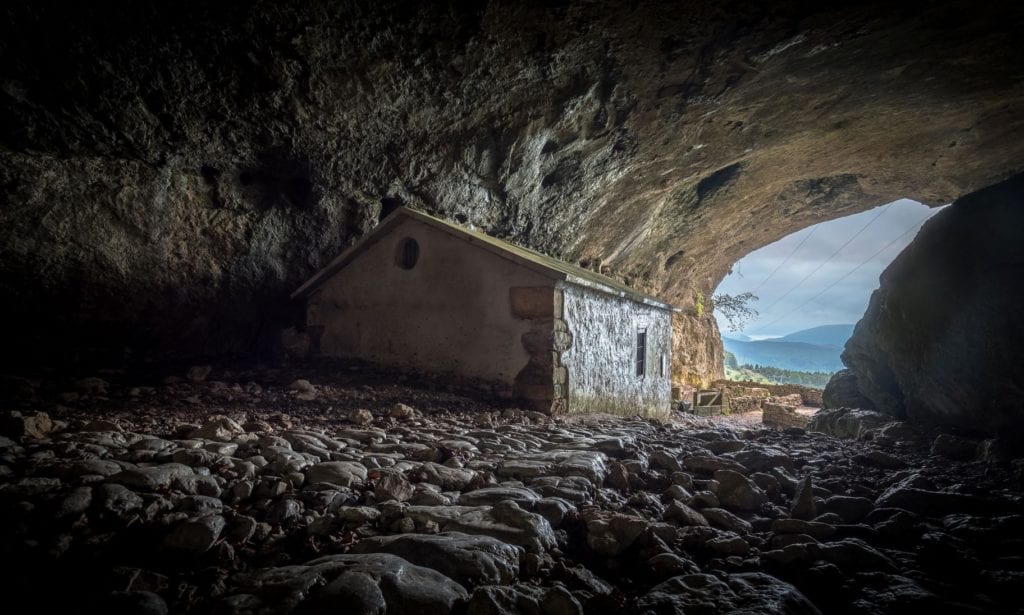 No cave-dwelling is required by the sparse band of modern-day pilgrims who choose to follow in Ignatius's footsteps. While the local municipalities do provide a network of hostels along the 650km, four-week pilgrimage, dormitory-based accommodation may not be the best option in the COVID-19 period. Choose instead to stay in one of the small hotels and bed and breakfasts, as you begin your route in the Basque lands, before visiting La Rioja, Navarre, Aragón and finally Catalonia.
The better-known Camino de Santiago may well be busy in 2021, as it's one of the Holy Years with maybe as many as 200,000 walkers expected. Perhaps the relative isolation of this Camino Ignaciano could be a better option, offering much time for reflection but only a few fellow pilgrims from whom to 'socially distance' yourself. You can start planning now, using the route's comprehensive website. The 500th anniversary of Ignatius's meander is looming, so here's your chance to be at the vanguard of a developing visitor attraction.
More information
Discover more of the Basque Country delights in Murray's comprehensive guide: