Malton Cookery School opened its doors for the first time in 2013, and since then it has grown from a simple 'pop-up' to one of the cornerstones of Yorkshire's very own food capital. After a tough year, it has been rebranded as The Cook's Place, headed up and owned by Gilly Robinson (Gilly the Cook to most) who is on a mission to entertain, educate and support the great people of Yorkshire and beyond.
We spoke to Gilly about her visions for her new school and the trials and tribulations of starting a small business during a pandemic.
How long have you been in the catering/cooking industry?
The word 'forever' comes to mind and the story has often been told! Hating school and failing exams resulted in me having a career that I love – and going to work every day loving your job is so important.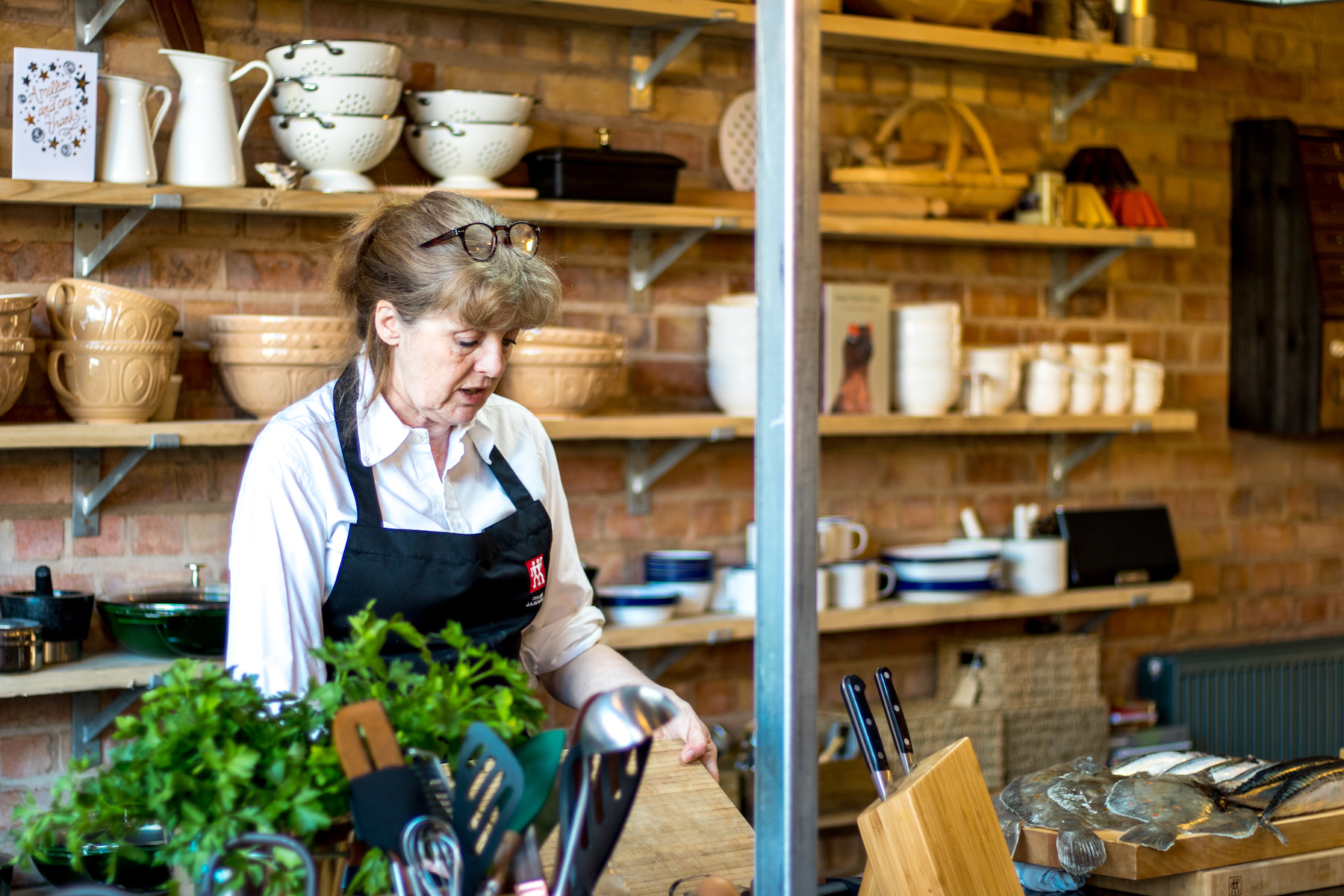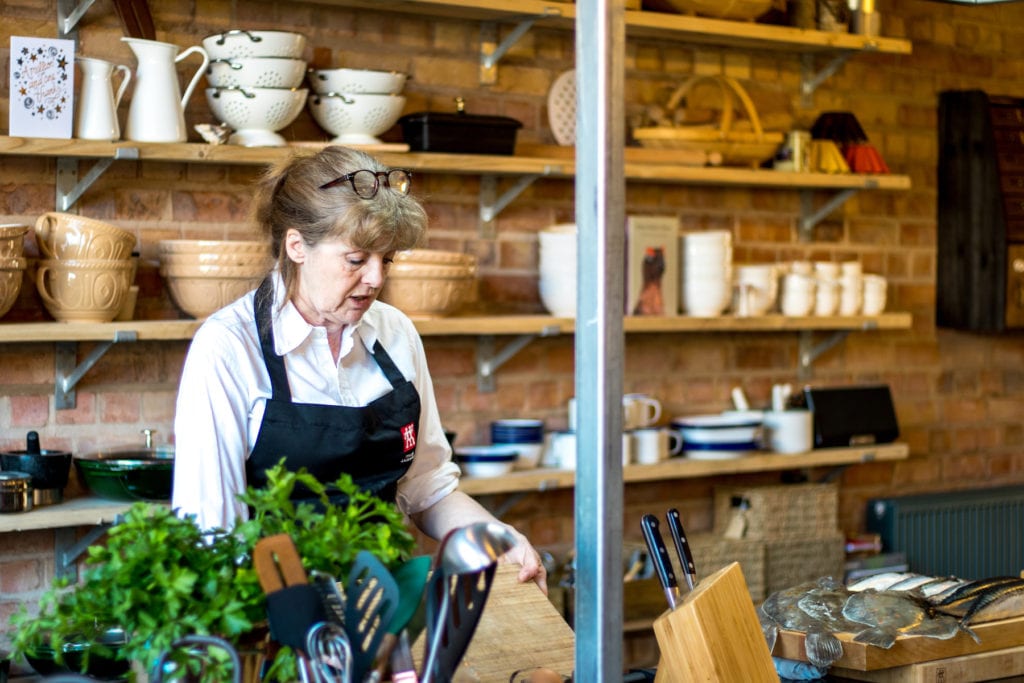 Every chapter has been different – from working for royalty and rock stars to teaching kids to cook in a farm shop – but all have been amazing in their own way and the next one is just beginning.
Tell us about the history of the cookery school – how long has it been running?
It all started with Malton Food Festival, which by 2013 proved to be so popular that the organisers wanted something more purpose built for the festival the following year. I was invited to join the planning team and organise a pop-up cookery school alongside the Fitzwilliam Estate, with the option of running it for five days over the May festival and returning in the autumn and maybe Christmas. It proved to be such a hit that by 1 September 2014, the school was running in a renovated chapel four days a week, every week. Malton Cookery School had arrived!
At the time of opening the school there were many new shops in Malton and the plans were already being made for The Talbot Yard food court. With artisan bakers and brewers already doing well, it seemed like the perfect location. The town's foodie credentials were just beginning…
How will you be running the school differently from the previous owners? What are your future plans for The Cook's Place?
Like most businesses, Malton Cookery School was forced to close its doors in March during the first lockdown. During the newly found downtime I had time to think about what I wanted from the school and how I wanted it to move forward, and so I approached the owners and set the wheels in motion to take on the business myself. After a lot of quick thinking and help from very good friends, The Cook's Place was born – a place to create, meet, develop new ideas and, most of all, get people cooking healthy local produce and enjoying the experience.
I've been running the teaching side of the school for many years (with my assistant), so from that angle things will remain largely the same. What will be different (and exciting) is that I'll now have an opportunity to trial the ideas I've had for years – linking local food and drink companies in a creative and fun environment and teaching cooking in such a way that future chefs are encouraged to use local, sustainable produce with less waste. And, of course, showing everyone that food is fun!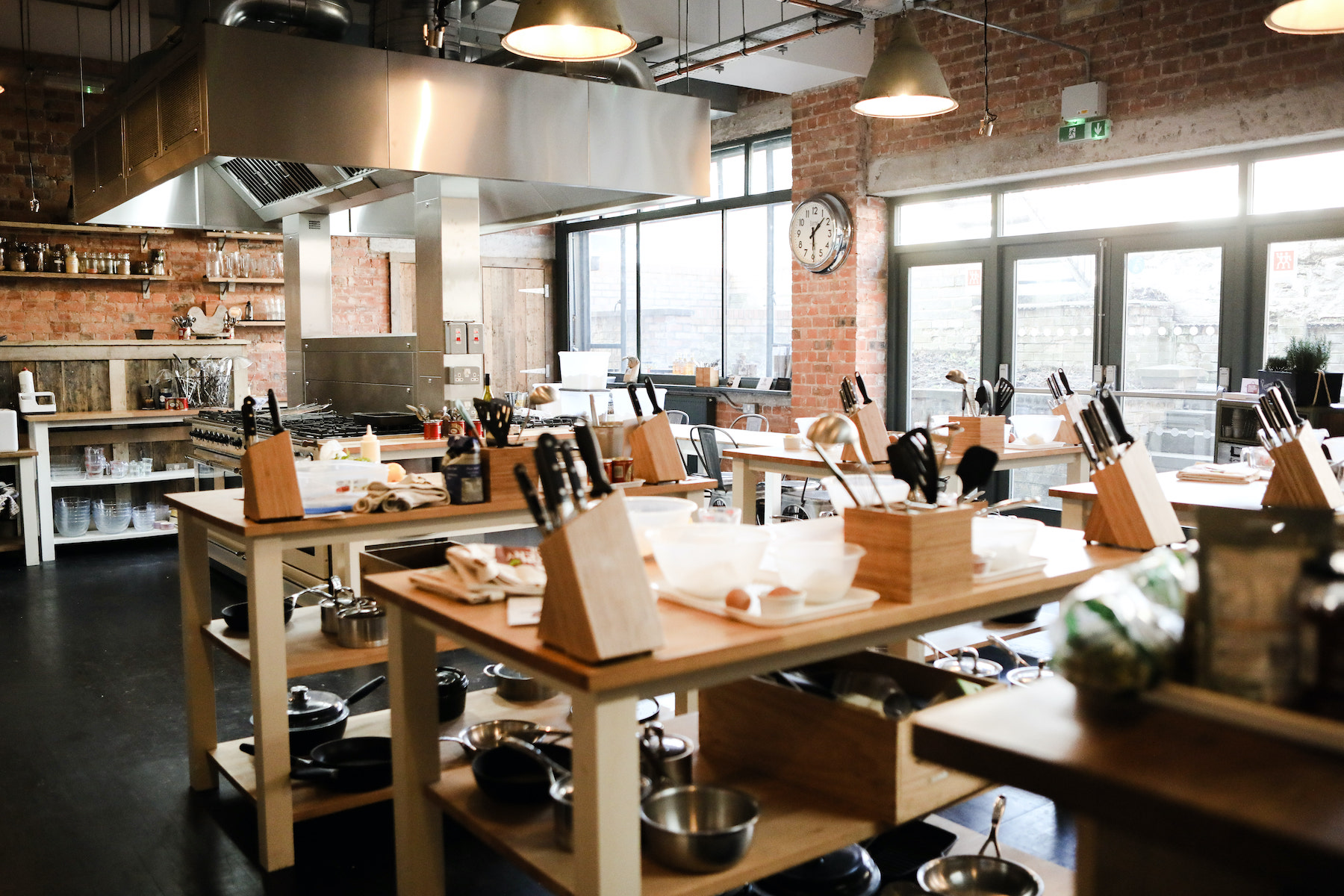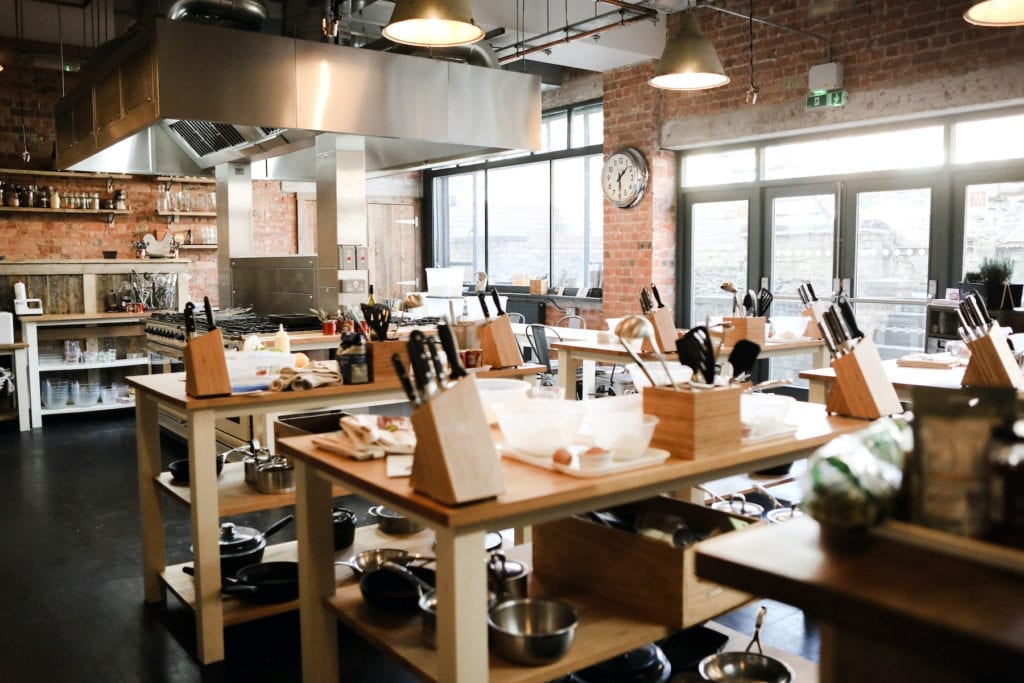 One new initiative we have in the pipeline is a monthly book club called 'The Books', in which people come together once a month to discuss a particular cookbook and enjoy a demonstration of a couple of chosen recipes. We are also expanding our increasingly popular 'Dinner with Chef ' evenings, where people come to the school to enjoy an intimate dining experience prepared by a guest chef right before your eyes.
Another idea I'm hoping to roll out (although this might take some time) is to set up other branches of The Cook's Place in some of my favourite towns and cities across the UK, alongside accommodation packages to provide the full culinary experience. Think big or go home!
What adjustments have you had to make in the wake of the pandemic?
After the first lockdown restrictions were lifted, we put a lot of time and effort into making sure The Cook's Place was Covid-secure and followed all the government guidelines to the letter. A week after launching our brand-new website, the second lockdown was announced. The bookings had just started to roll in but after teaching only three or four courses we were forced to close our doors. Not the ideal start to a new business venture!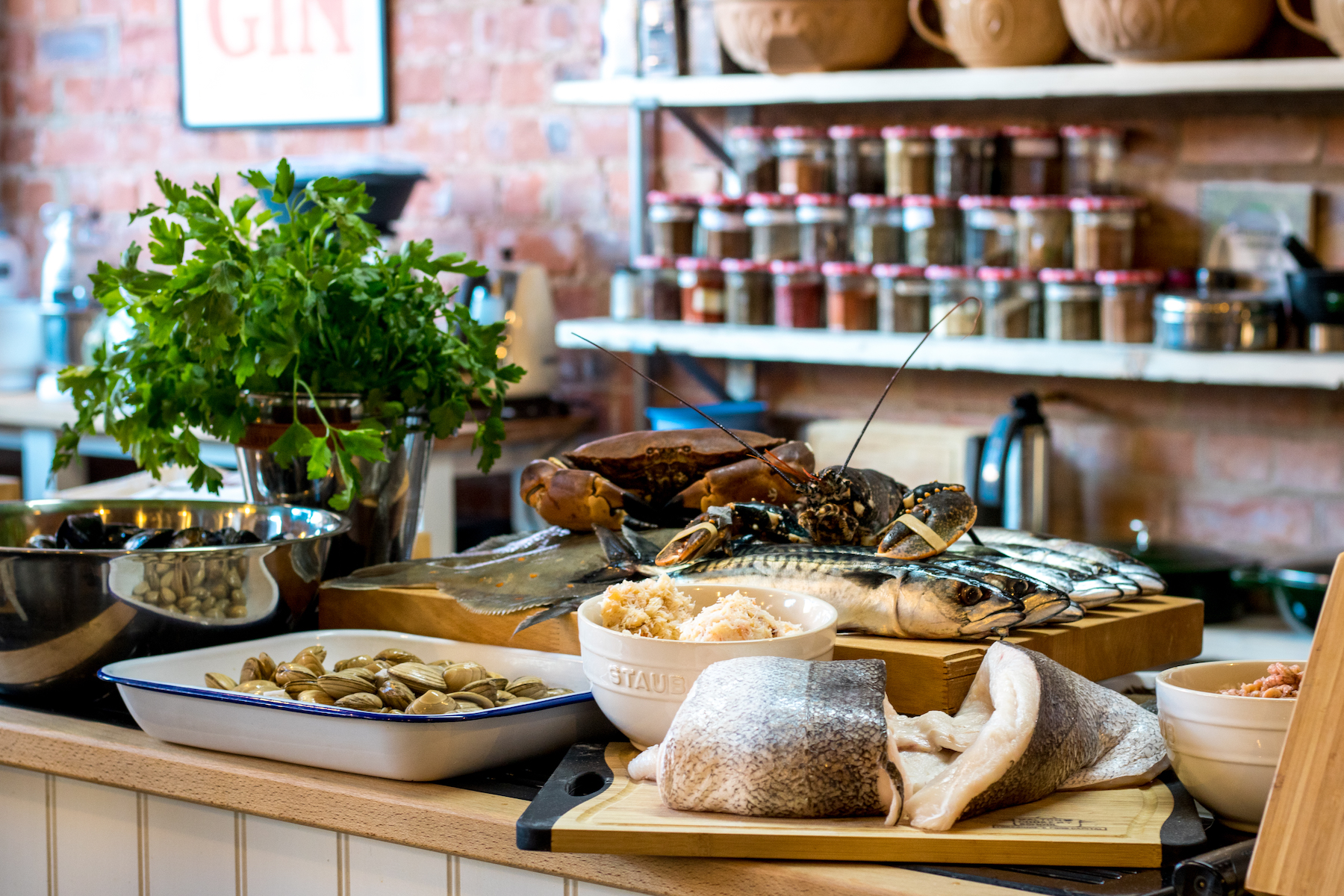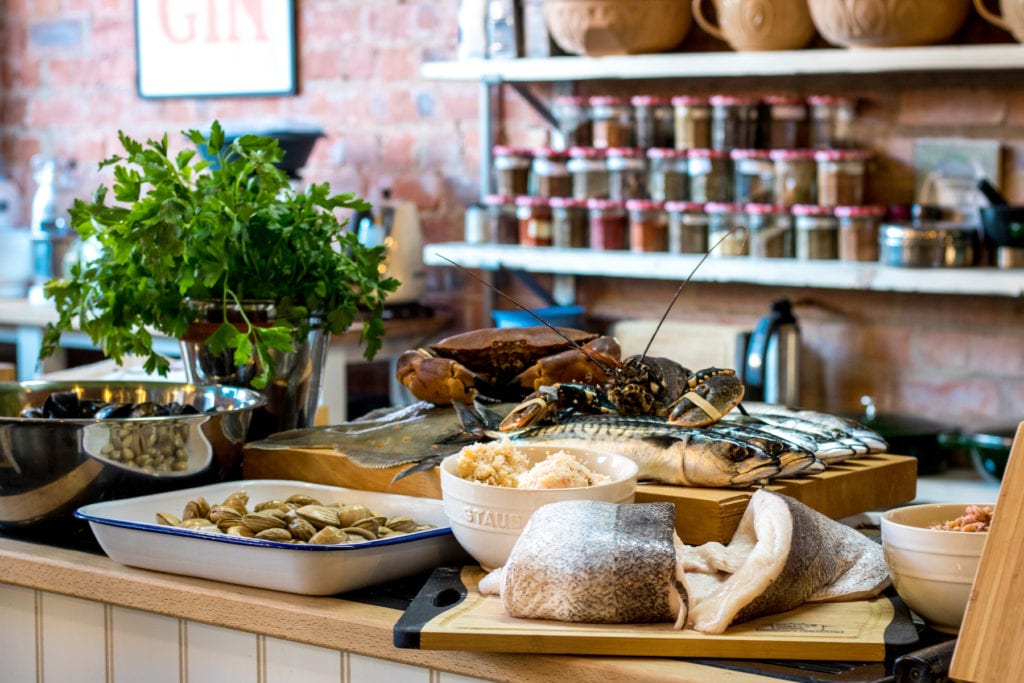 We have everything in place ready for a great second-half of the year in 2021. The next few months may well be difficult (what on earth am I doing starting a new business in the middle of a pandemic?!), but it feels good to be doing something. And with the amazing support I have had from friends so far, it looks like it will be a journey worth taking.
One recent bit of good news is that I won the Food and Drink Ambassador award at the Garbutt and Elliott Food Awards, which recognises the 'outstanding contribution in the Yorkshire food and drink industry'. Not that we could really celebrate, but I'm very proud nonetheless!
What is your favourite dish to prepare during classes?
Soda bread is a favourite of mine because it is so simple and always impresses the students – it's a great opener when teaching the 'Beat and Whisk' baking course. Another bake I enjoy is a good old-fashioned chocolate log – so adaptable!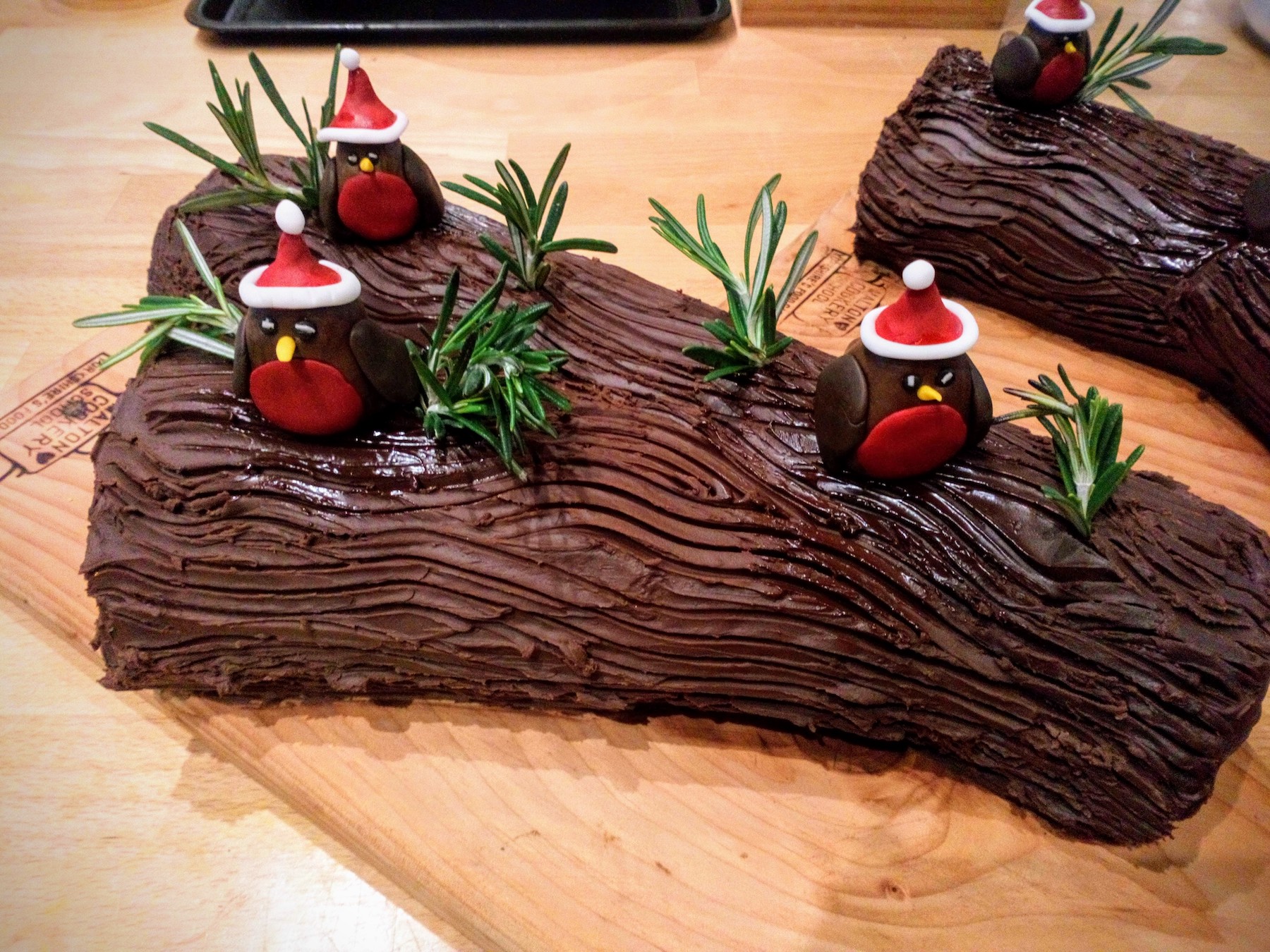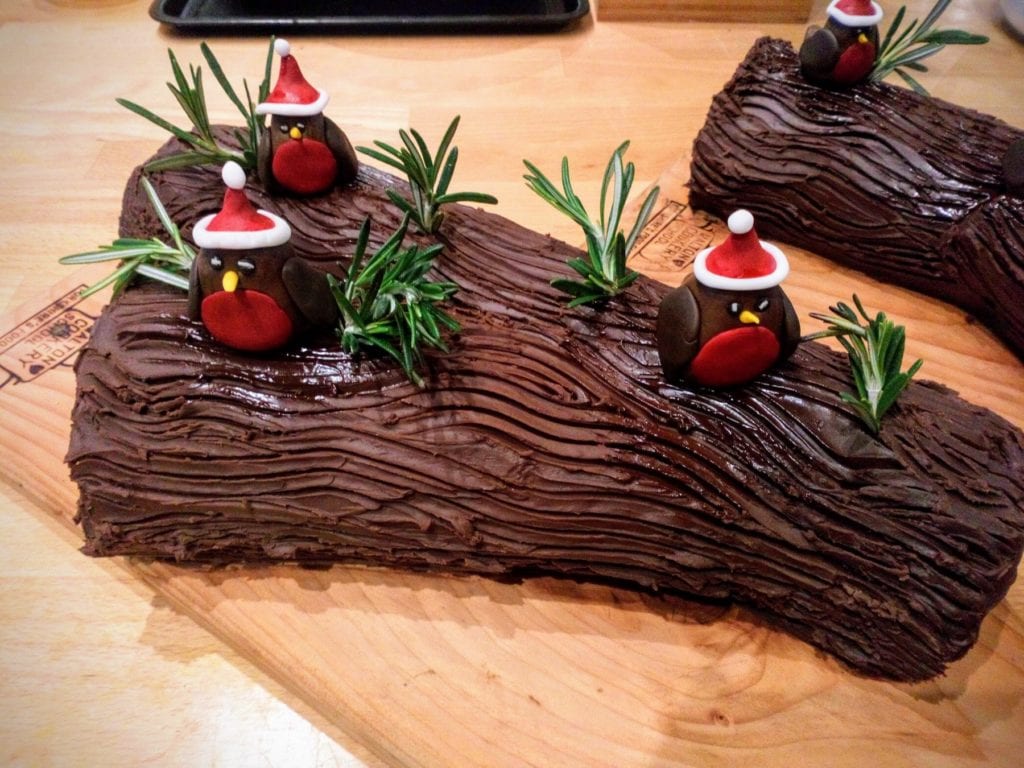 I also love anything to do with butchery, especially teaching the students about the different cuts of meat. Our Fur courses are always so hands-on and it's great explaining the different preparation skills and techniques involved in preparing and getting the most out of your cut.
Malton is often cited as Yorkshire's food capital. What makes the town so special to you?
Before that fateful planning meeting in 2013, I had not visited Malton since my childhood. I remember coming to the town thinking that 15 days would see the project through – now I live here!
There's such a strong sense of community, and I'm so involved in all aspects of this wonderful corner of Yorkshire that I cannot imagine being anywhere else. Once the terrible notices were nailed on the doors around town in March, it was all hands on deck to see what we could do to help.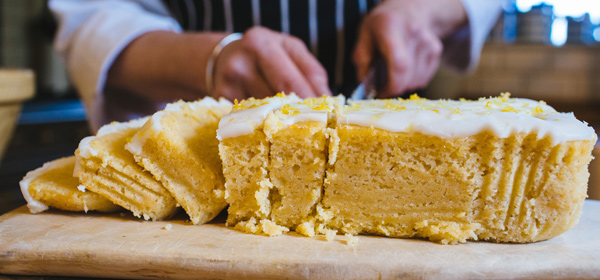 Home deliveries were organised, regular home visits were made, and meals were cooked and delivered from several kitchens. I worked alone in the cookery school and, with the ingredients provided and donated by the community, created over 1,000 meals for NHS workers and vulnerable people – but my efforts were just a fraction of the whole action group.
We are still working to make sure nobody is stuck for help, and one of the community kitchens now sells ready meals at an affordable price. We all came together once again during half term to provide free school meals for those who needed it – local producers Food 2 Remember, Paleys of Malton and the Yorkshire Pasta Company supplied the ingredients and together we created around 15 meals a day over half term. Malton has really stepped up to the challenges of this year and I am sure we will be all the better for it.
More information
To keep up-to-date with the latest courses run by The Cook's Place, check out their website, or follow them on Facebook or Instagram.