Barbados's beaches are world famous – whether you're looking for a spot to surf, a place to see turtles, or complete and utter isolation on pristine white sand, there's one for you. Here's our pick of the best:
Paynes Bay Beach
The heart of the Platinum Coast, Paynes Bay is a wide sweep of pale golden sand with trees at one end and crystal-clear water for swimming. It's a 20-minute stroll from end to end, and the northern half, away from the hotels, is usually uncrowded. There are shower and changing facilities, sun lounger and umbrella rentals, lifeguards and plenty of restaurants and beach bars in this area. Watersports are available from several outlets on the beach and activities include jet skis, kayaks, boogie boards, inflatable doughnuts, banana boat rides and catamaran cruises. Everything is very casual and relaxed, although expect a little harassment by beach vendors. Snorkelling is good here as the little reef directly in front of Treasure Beach hotel has colourful marine life and is quite close to the shore and there are many buoyed-off areas.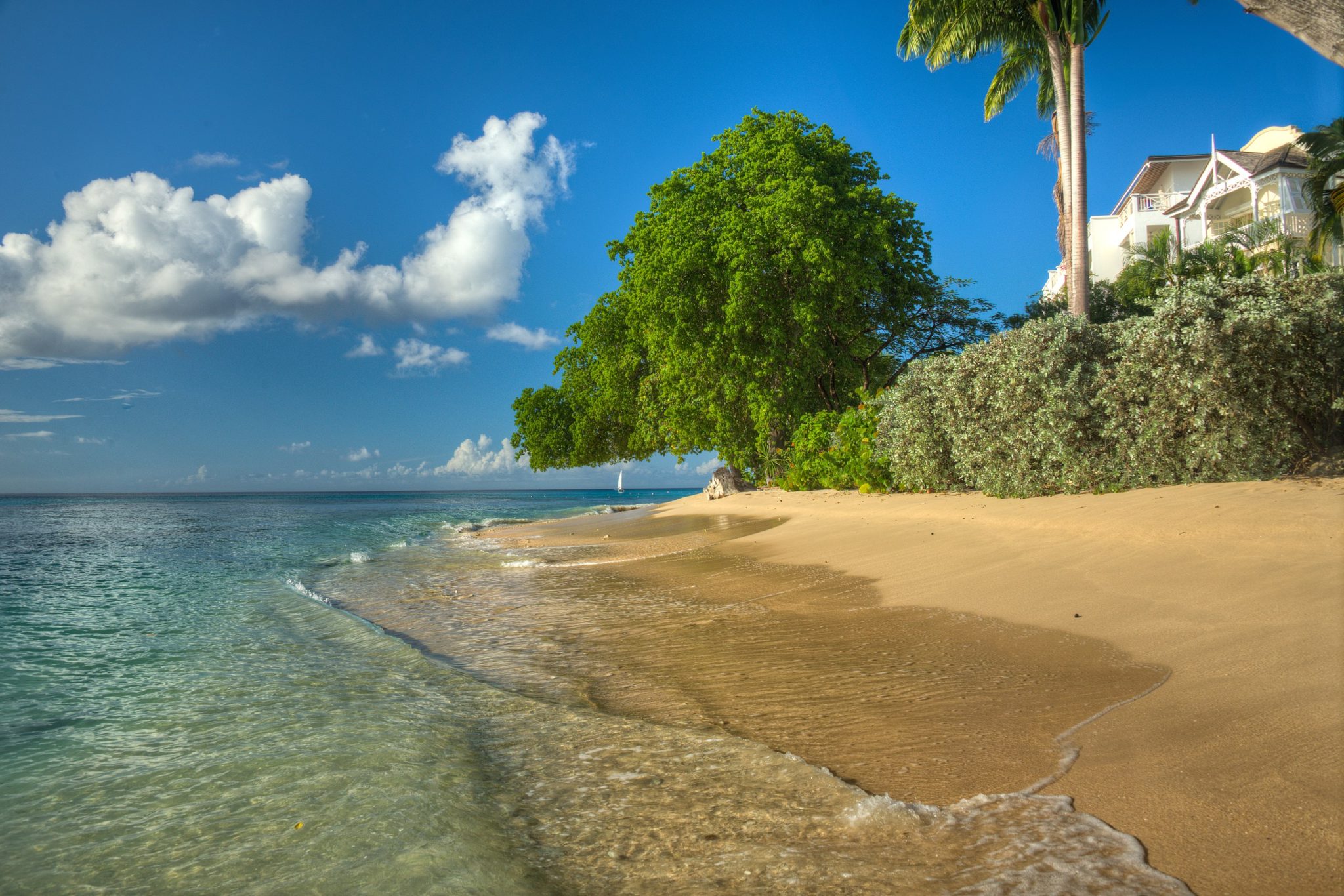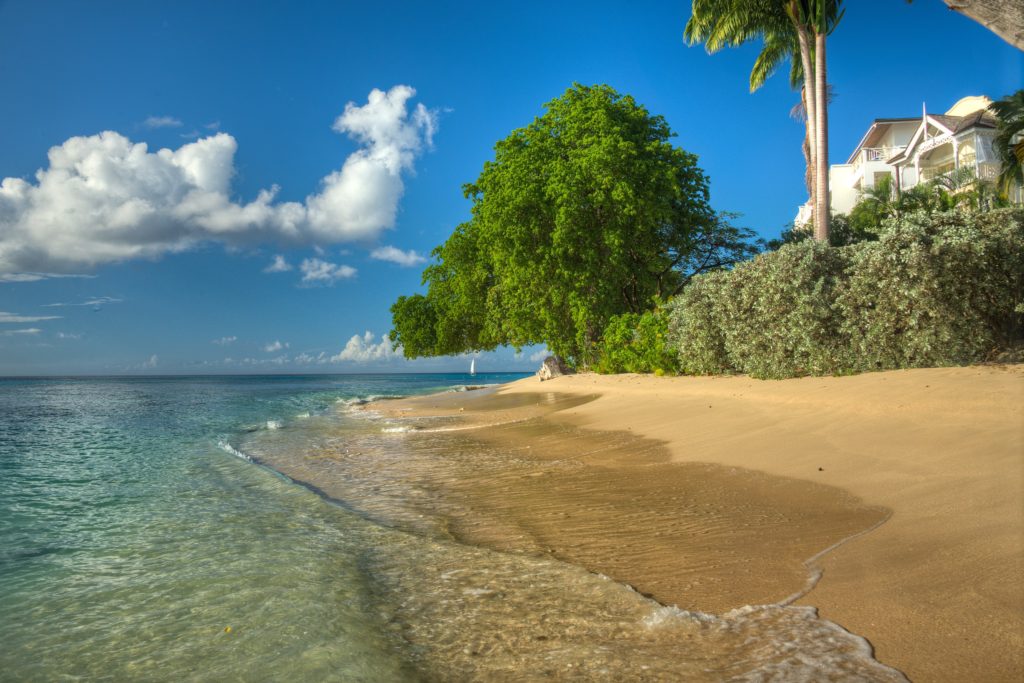 The green and hawksbill turtles are usually further out, roughly 250 m offshore; you need to be a strong swimmer and it is open water with jet skis and speed boats zooming by. It is better to go out on a glass-bottomed boat then you can swim around the boat with snorkelling gear. The going rate is around US$25 per person for about an hour. The best time to visit the turtles is either early in the morning or late in the afternoon when they often approach and are quite curious; from around 1000 until 1300 is when the large catamarans come into the bay and there can be hundreds of people in the water.
Bathsheba Beach
This is a double bay with wave-eroded rocks and boulders at each end and in the middle. The beach is sandy but at the water's edge it turns to flat rocks, platforms interspersed with rock pools where you can cool off at low tide. Windswept and with pounding surf, swimmers confine themselves to these pools, best in the shelter of the enormous boulders (watch out for sea urchins), but Bathsheba is one of Barbados' top surfing beaches. The bay seems to be almost white as the surf trails out behind the Atlantic rollers.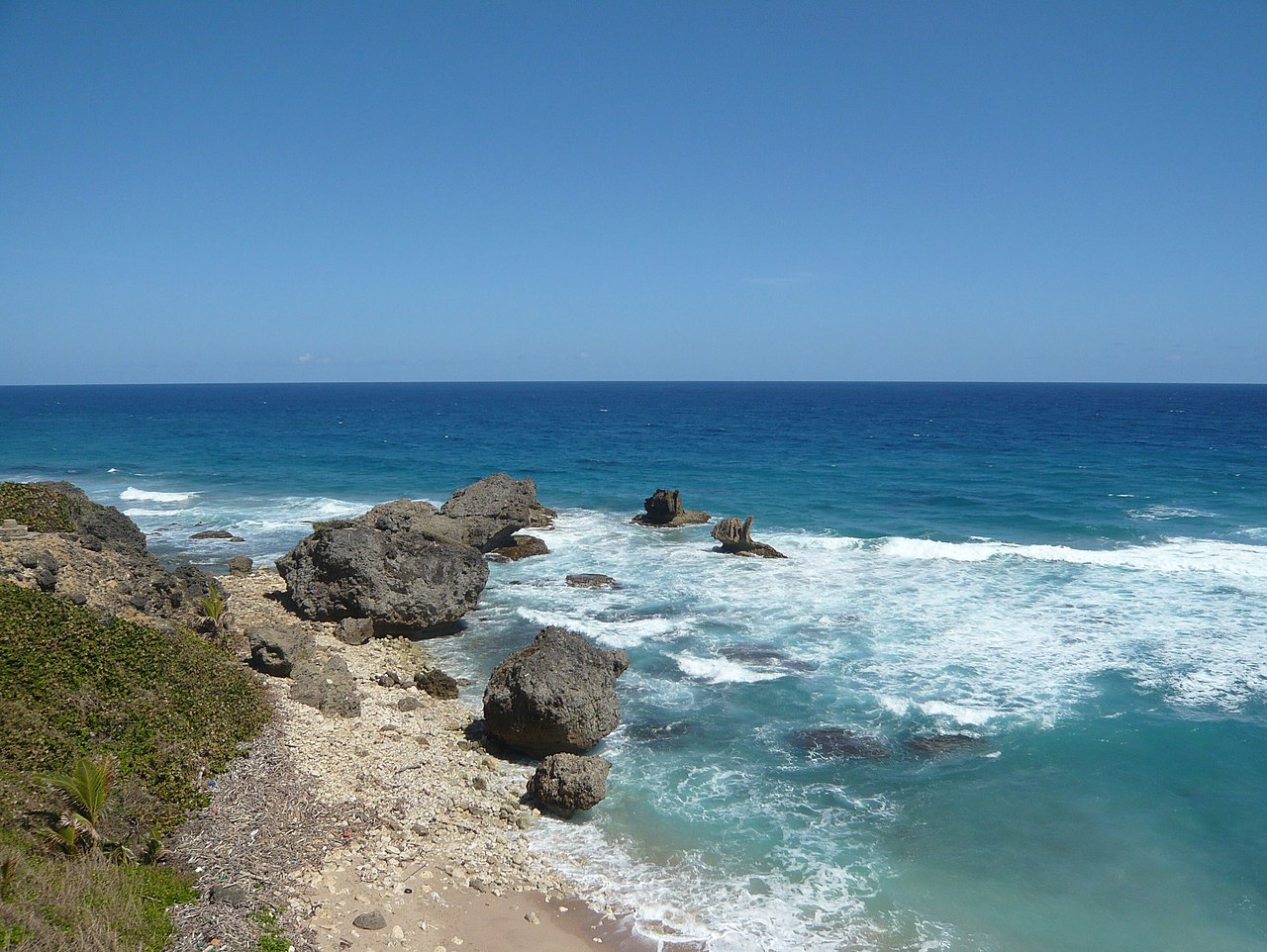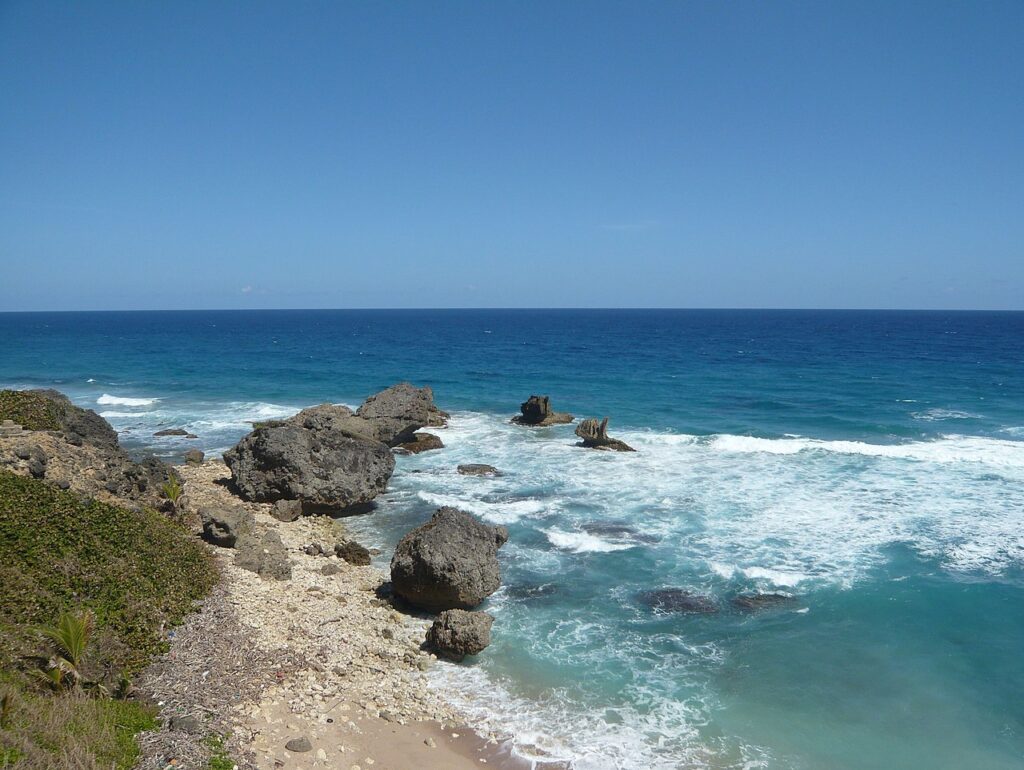 The popular surf spots are Soup Bowl and Parlour, where waves break consistently year-round but are best between September and November. Surfing championships are often held here. Bathsheba village is home to a small community of fishing folk and their families and is effectively just one long beach road, dotted with the odd rum shop; it's just about as laid-back as it gets in Barbados. If you're neither a surfer nor a tidal pool-paddler, then there are plenty of walks in the area.
Bottom Bay
The string of beaches on the southeast coast starts at Bottom Bay. This has to be the most beautiful beach in Barbados and one of the best in the Caribbean. What is more, it is often deserted, even in high season, but even with a few couples on the beach you will feel as though you've got the place to yourselves. Steep cliffs surround the small bay and the sand is a glorious pale coral pink. You can park on the clifftop and then walk down steps carved between the cliffs onto a huge expanse of sand, where a clump of palm trees grows in true holiday brochure fashion.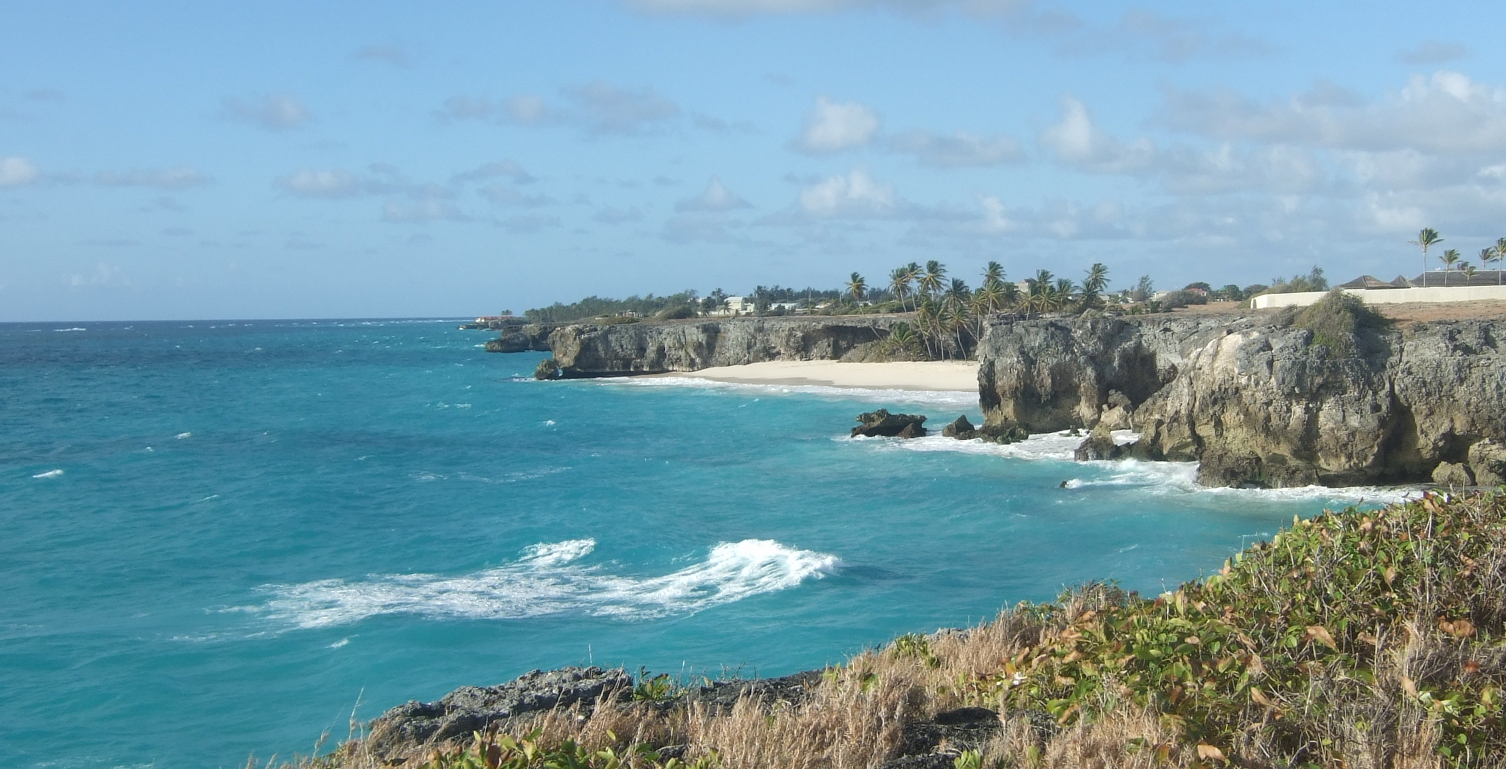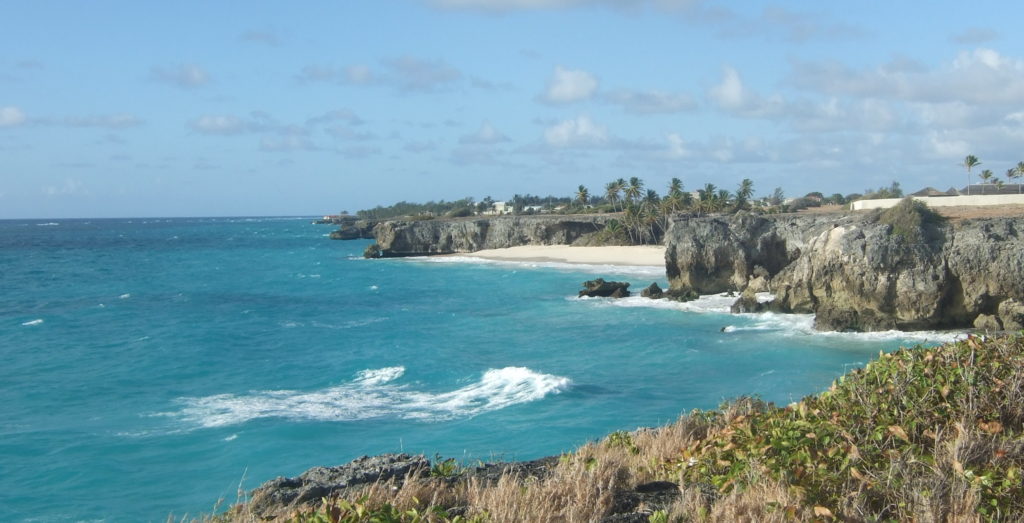 Sometimes there are boys on the beach who will offer to climb up to get coconuts down for you to drink the cool milk. The only shade is under the palm trees or the cliffs, but with few other people around, that is usually plenty. The sea is often rough with quite big waves, better for jumping and splashing about than swimming.
Crane Beach
Crane Beach is a fabulously deep beach with plenty of powder soft coral pink sand and vibrant turquoise water. The waves are a bit rough for swimming but very popular with boogie-boarders and great for splashing about and generally having fun. Sun loungers, umbrellas and boogie boards can be hired on the beach and there are lifeguards.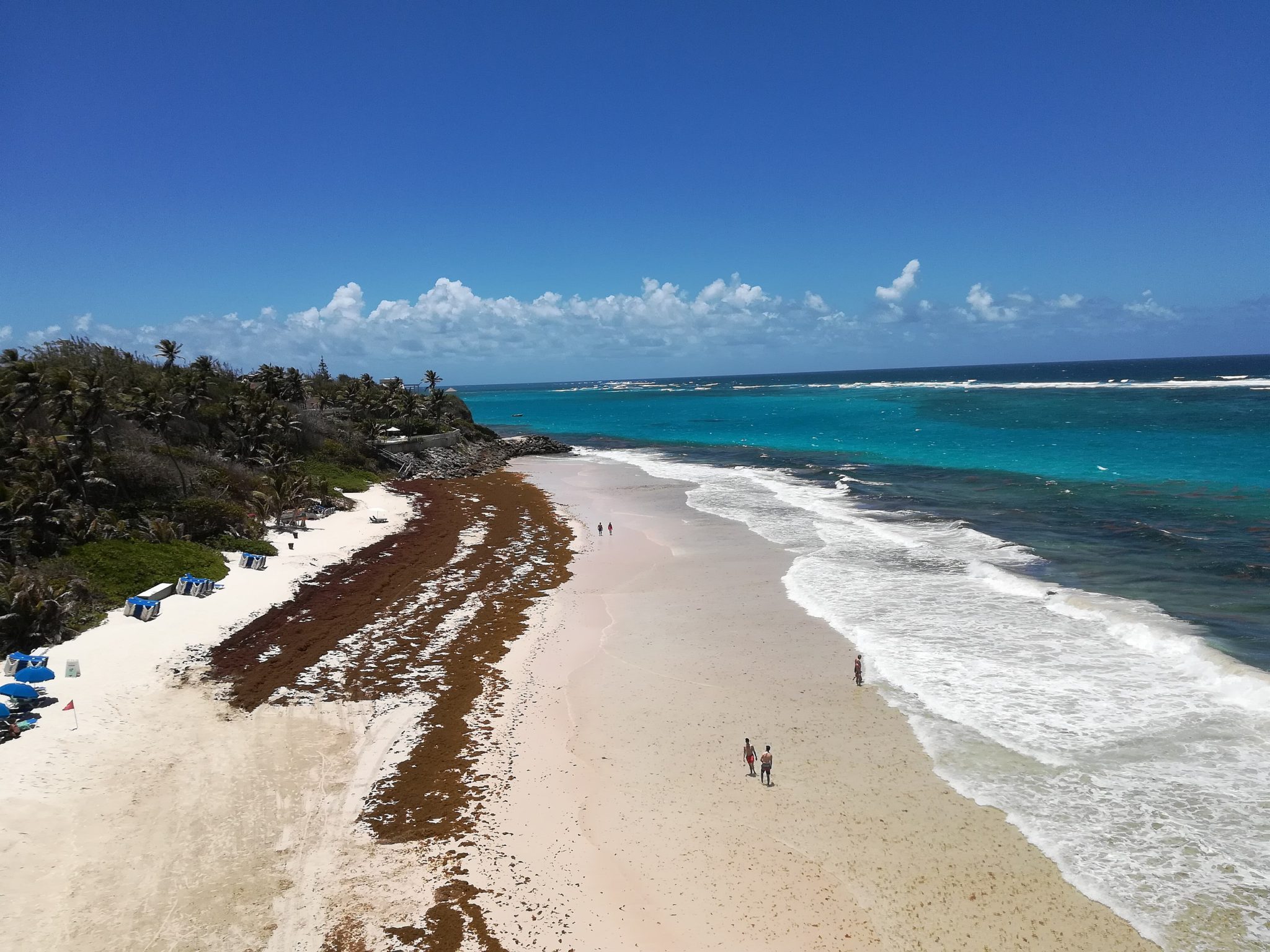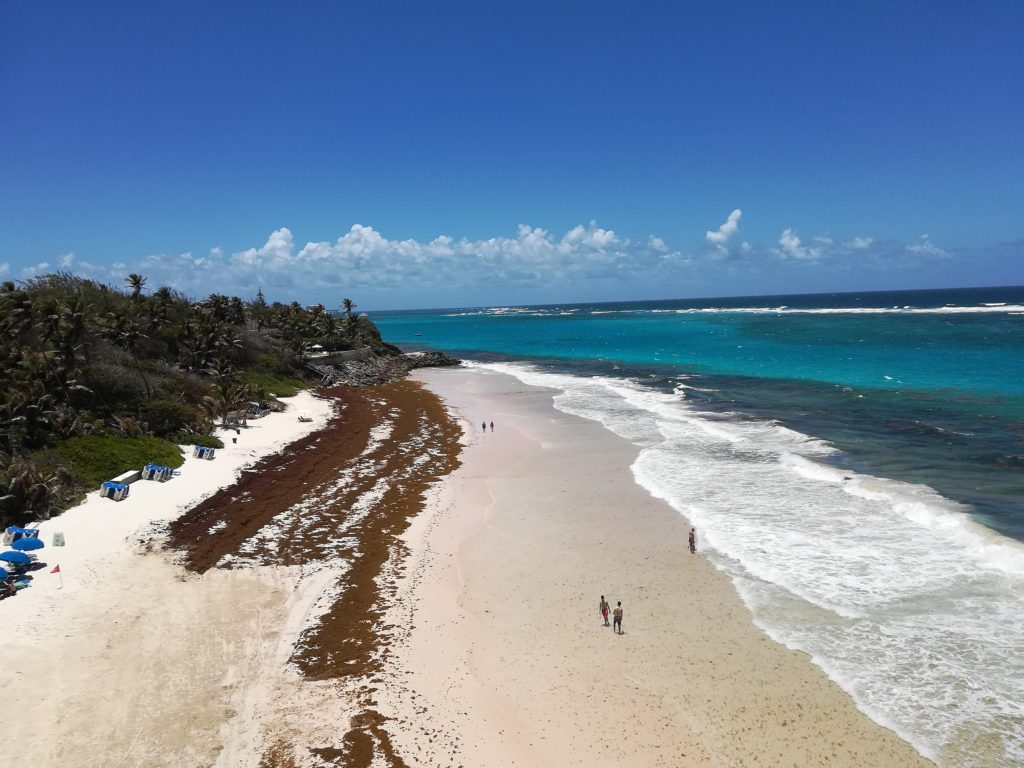 The Crane Resort is perched on top of cliffs at the southern end of the beach. It opened in 1887, making it the oldest continuously operating hotel on the island. In the 18th century there was a crane on the top of the cliff for loading and unloading ships, hence the name. Sunday is a popular day at the resort, which puts on a breakfast accompanied by gospel and steel-pan music, followed by a huge Bajan buffet lunch at its L'Azure restaurant which has an eagle's-eye view of the bay.
Dover Beach
Between Maxwell and the southern end of the popular tourist area of St Lawrence Gap, Dover Beach is a beautiful horseshoe-shaped bay lined with hotels and with pristine white sand and turquoise water; picture-postcard stuff. It's a great place for lazing around, sun-bathing and cooling off in the sea, which is usually calm and protected and there's a lifeguard station.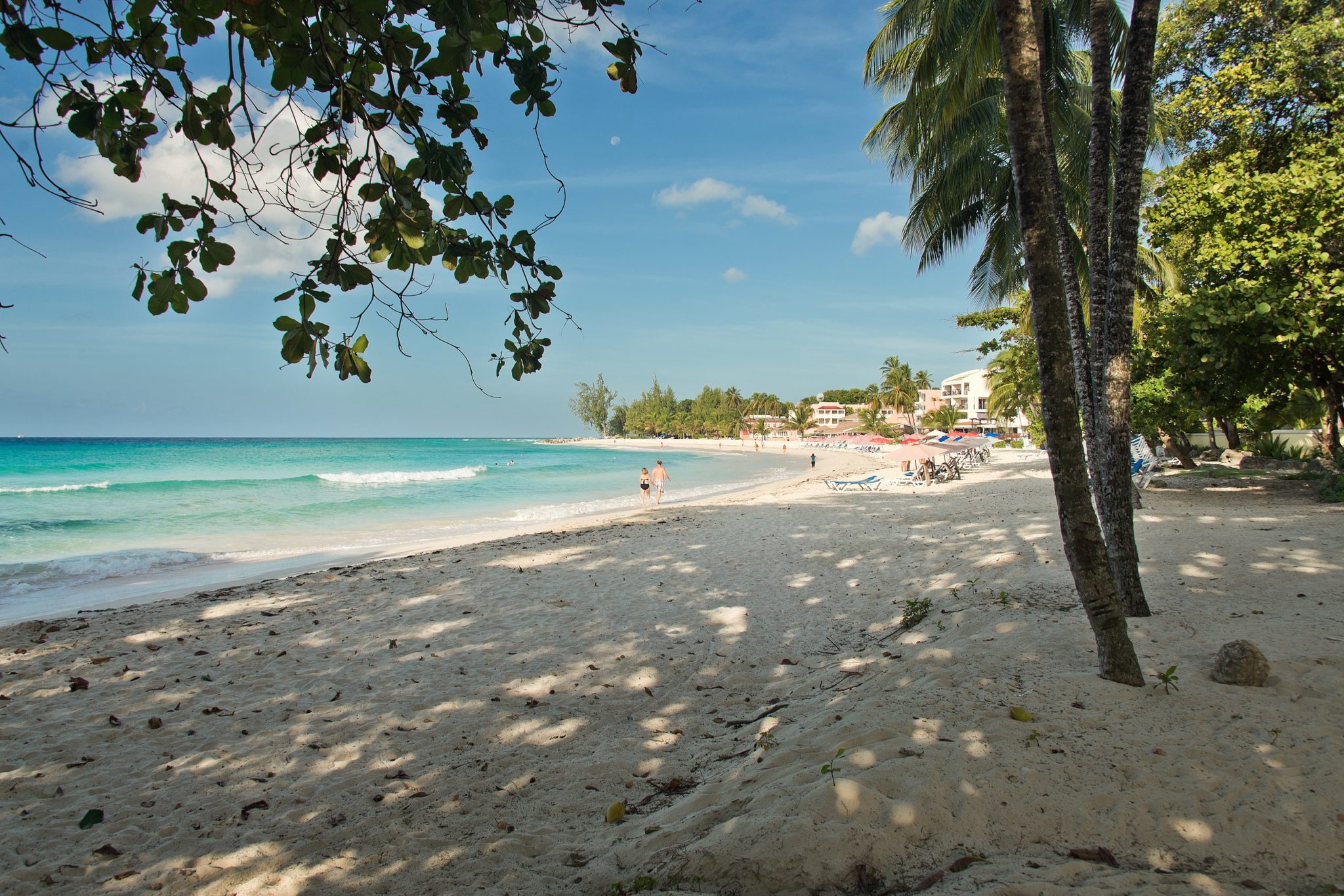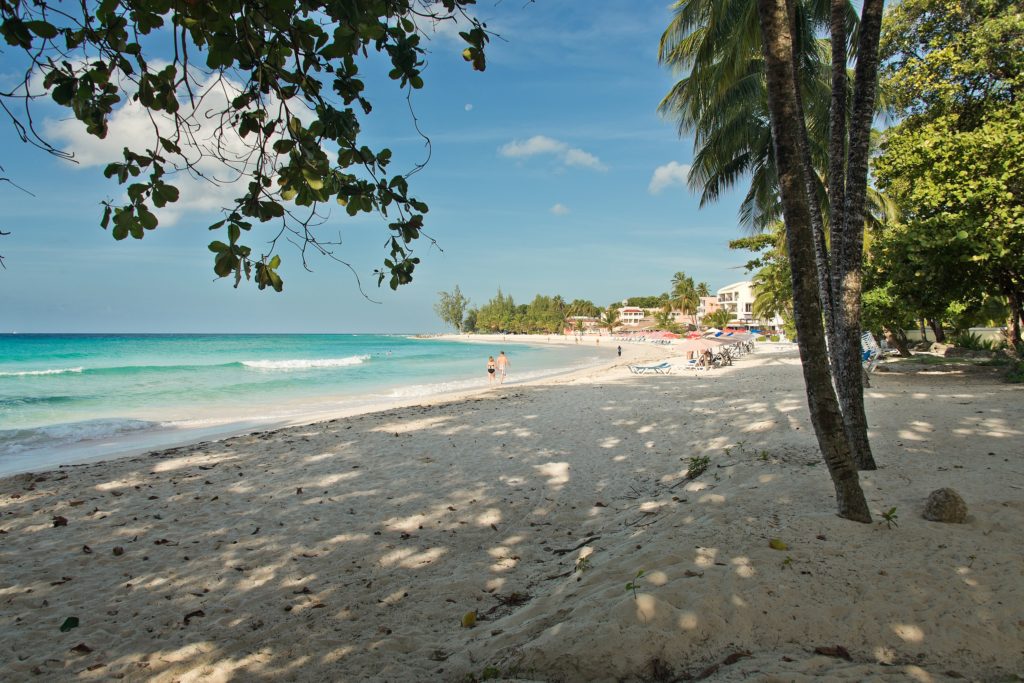 On the beachfront is a timber boardwalk, with numerous stalls selling everything from drinks, ice creams and snacks to suntan lotion, hats, T-shirts, beachwear and snorkelling gear. Picnic tables are scattered around the beach, sun loungers and umbrellas can be rented, and kayaks, Hobie cats, boogie boards, windsurfers and jet skis are available.
---
More information
Discover more of Barbados's beaches in our guide: