Written by Bradt Travel Guides
Geghard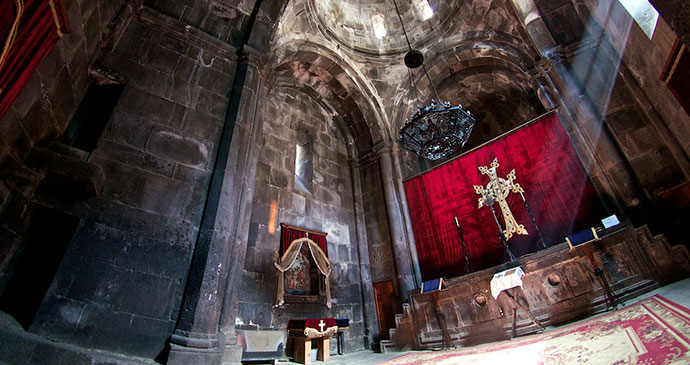 Geghard should be on every visitor's must-see list © Adrian Chan
This UNESCO-listed monastery is one of Armenia's crowning jewels. Really, you should only visit once you have seen some of the country's less exciting churches so that you can truly appreciate what sets this apart from the rest. Its unusual feature is that it is partly an ordinary surface structure and partly cut into the cliff. Visiting Geghard on a Sunday morning is an enthralling experience with beautiful singing from the choir, and beautifully groomed animals brought for sacrifice after the service.
Makaravank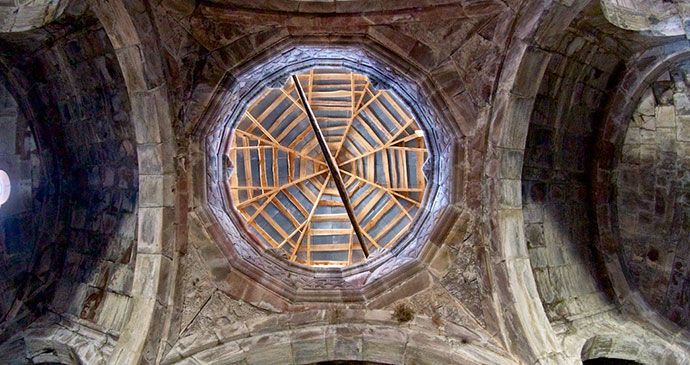 Makaravank is known for its fine carvigns © Adrian Chan
This beautifully situated monastery on the slopes of Mount Paytatar is home to perhaps Armenia's finest carvings, such as the amazing carving of the main Mother of God Church built in 1204 by Vardan, son of Prince Bazaz. Recent road improvements have made Makaravank much more accessible, and its location offers wonderful views over the Aghstev Valley and into Azerbaijan.
Akhtala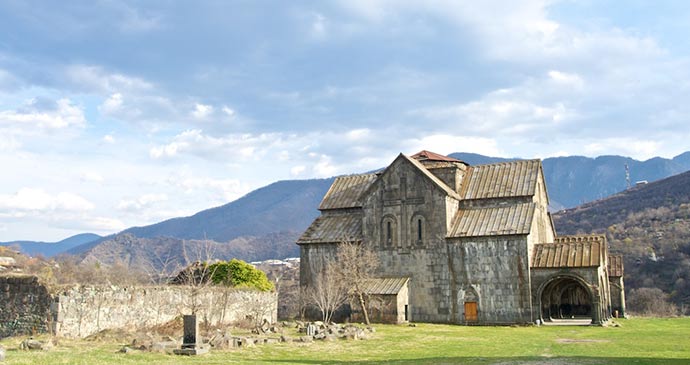 © Adrian Chan
Close to the Georgian border, this monastery receives only a tiny fraction of the visitors who go to the more well-known monasteries, but that only heightens its appeal. It has a dramatic setting, perched on the edge of a cliff, and is home to some of Armenia's finest frescoes.
Hayravank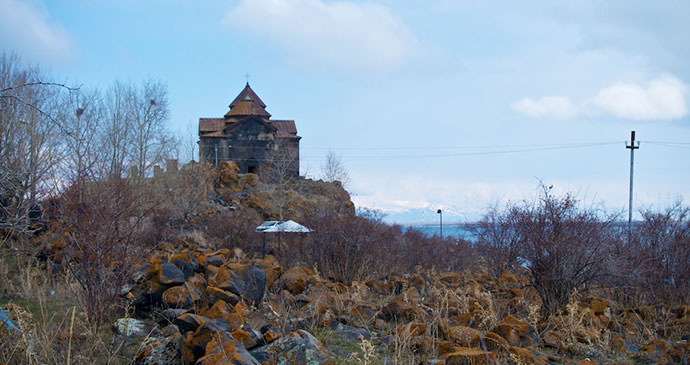 © Adrian Chan
Just south of Berdkunk, and about 22km from Sevan, the monastery of Hayravank can be seen on a knoll to the left of the road overlooking the lake. The monastery and surrounding rocks are all conspicuously covered with reddish-orange lichen. The monastery consists of a domed four-apse church from the end of the 9th century, a gavit from the 12th and a small 10th-century chapel off the south wall of the church.
Noravank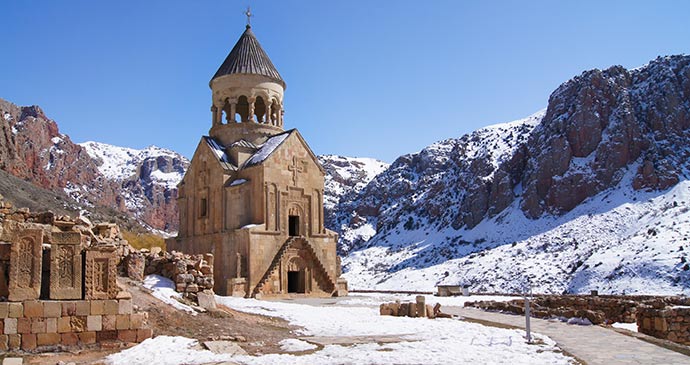 © Hovhannes Boranyan, Shutterstock
This is one of Armenia's best-known tourist sights, and certainly shouldn't be missed. Try to come here in the early morning or late evening – you'll want to avoid the crowds, and the monastery is even prettier in low light, with its red stone set against the similarly coloured rock of the mountainside.
Tatev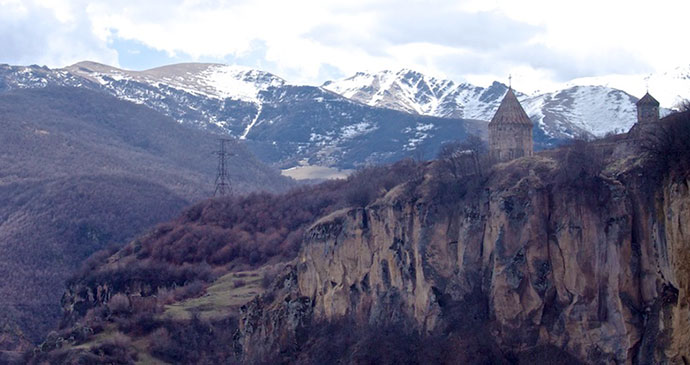 © Adrian Chan
There is a legend about Tatev Monastery. It is said that the architect couldn't get down when he finished the cupola of the main church. He cried out: 'Togh astvats indz ta-tev', which means 'May God give me wings'. And so the monastery got its name. It's southern Armenia's biggest attraction, and again should not be missed.
Read more about Armenia's fantastic churches in our guide: