An historic city atop the aptly named Steep Hill, Lincoln has both style and substance, and – with its compact little centre – is perfect for exploring on foot with the dog.
The cobblestone Cathedral Quarter is where you'll find the most enticing activities. The imposing Gothic cathedral welcomes dogs on its fascinating tours while, nearby, William the Conqueror's castle, with its history spanning almost 1,000 years, occasionally allows dogs inside for walks along its walls and tours of its Victorian prison.
Lincoln's strong independent shopping scene is a welcome distraction, too, and most of the boutiques along Bailgate and Steep Hill will let you browse with the dog by your side. Quaint little cafés and coffee shops with nooks and crannies for whiling away wet afternoons will tempt you inside for cakes or homemade lunches; at dinner time, a fair few excellent old-timey pubs make for a cosy pint and a pie. With so many businesses welcoming dogs, this has got to be one of the most dog-friendly cities in Britain.
For more information, see my guide to Dog-Friendly Weekends.
What to see and do with your dog
Lincoln Cathedral
This magnificent church was described by John Ruskin as 'out and out the most precious piece of architecture in the British Isles' and it's easy to see why. It's the façade that gets you first: the vast edifice of intricate 12th-century carving is, frankly, breathtaking, and its three 80m-high towers give the cathedral a somewhat intimidating dominance over the surrounding houses; this was once the tallest building in the world.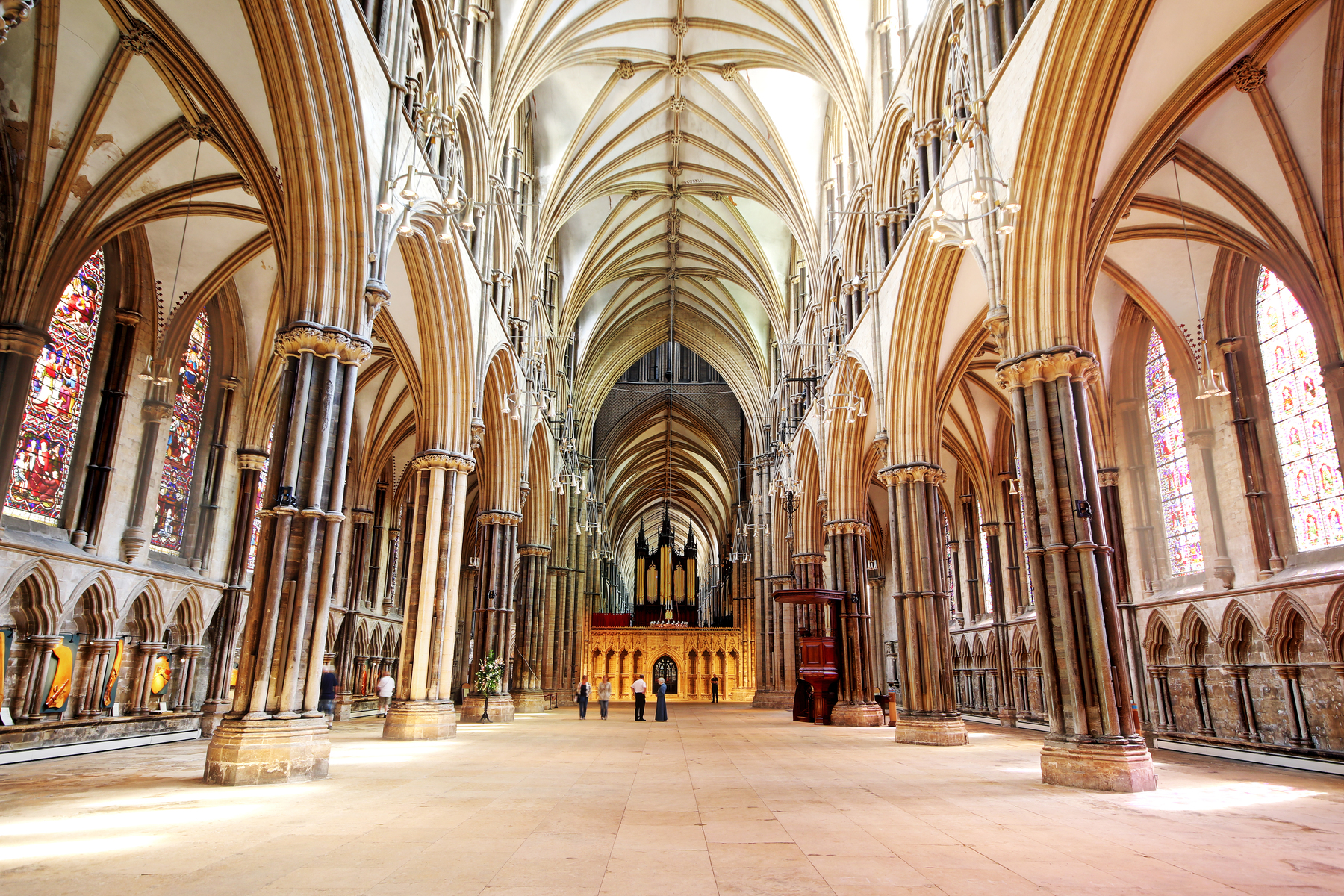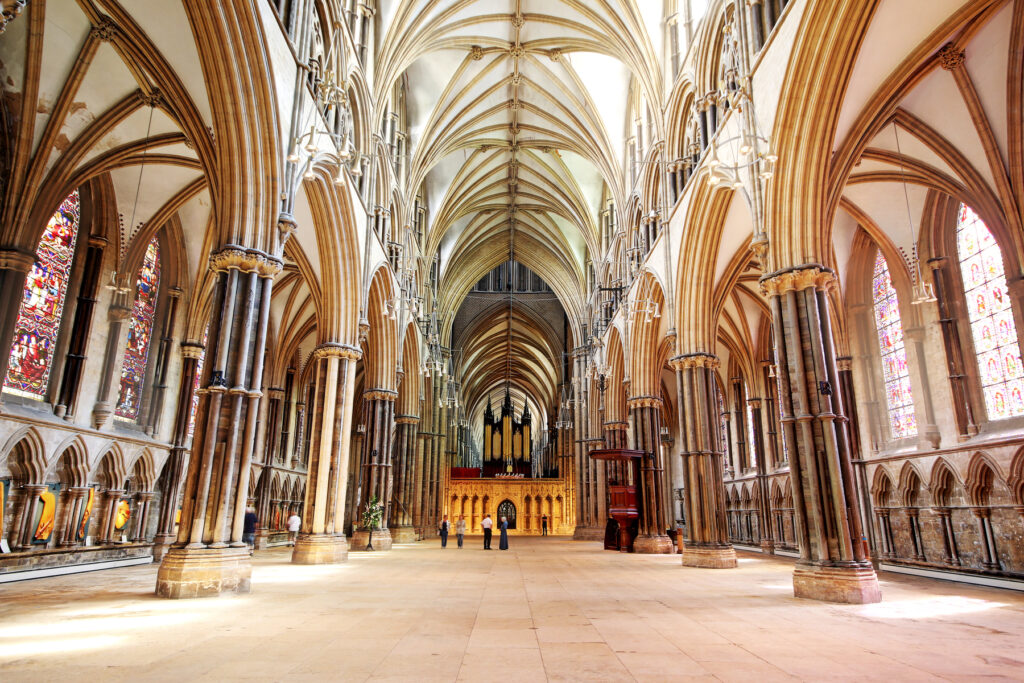 Construction began in 1072 and it was consecrated 20 years later, but its varying architectural features tell a tale of tumultuous history including devastating fire, earthquake and ever-changing monarchs. Inside, the ornate carvings, cavernous vaulted ceilings and beautiful stained-glass windows make it a triumph and, unlike the UK's more famous cathedrals and abbeys, dogs are allowed inside – they can even join you on the floor tours included in the entry fee.
Lincoln Castle
A Norman fortification with 1,000 years of history, sitting just across from the cathedral, Lincoln Castle opens its gates to dogs on a few days each year – usually in summer. They're allowed to roam the medieval castle walls where you'll get the best views of the city and a new perspective on the cathedral, and visit the cells of the Victorian prison which has an eerie chapel, too.
Dogs are also allowed inside the Magna Carta exhibition, though not in the actual vault where the historic document is kept.
International Bomber Command Centre
Around 3km south of Lincoln city centre, a striking 31m-high rusty-red spike sits on top of a grassy hill with views back to that ever-present cathedral. As high as the wingspan of a Lancaster bomber, this is a memorial to the more than 57,000 people who gave their lives to supporting the RAF Bomber Command during World War II, and each and every name is etched on to a labyrinth of weathering steel walls surrounding the central column.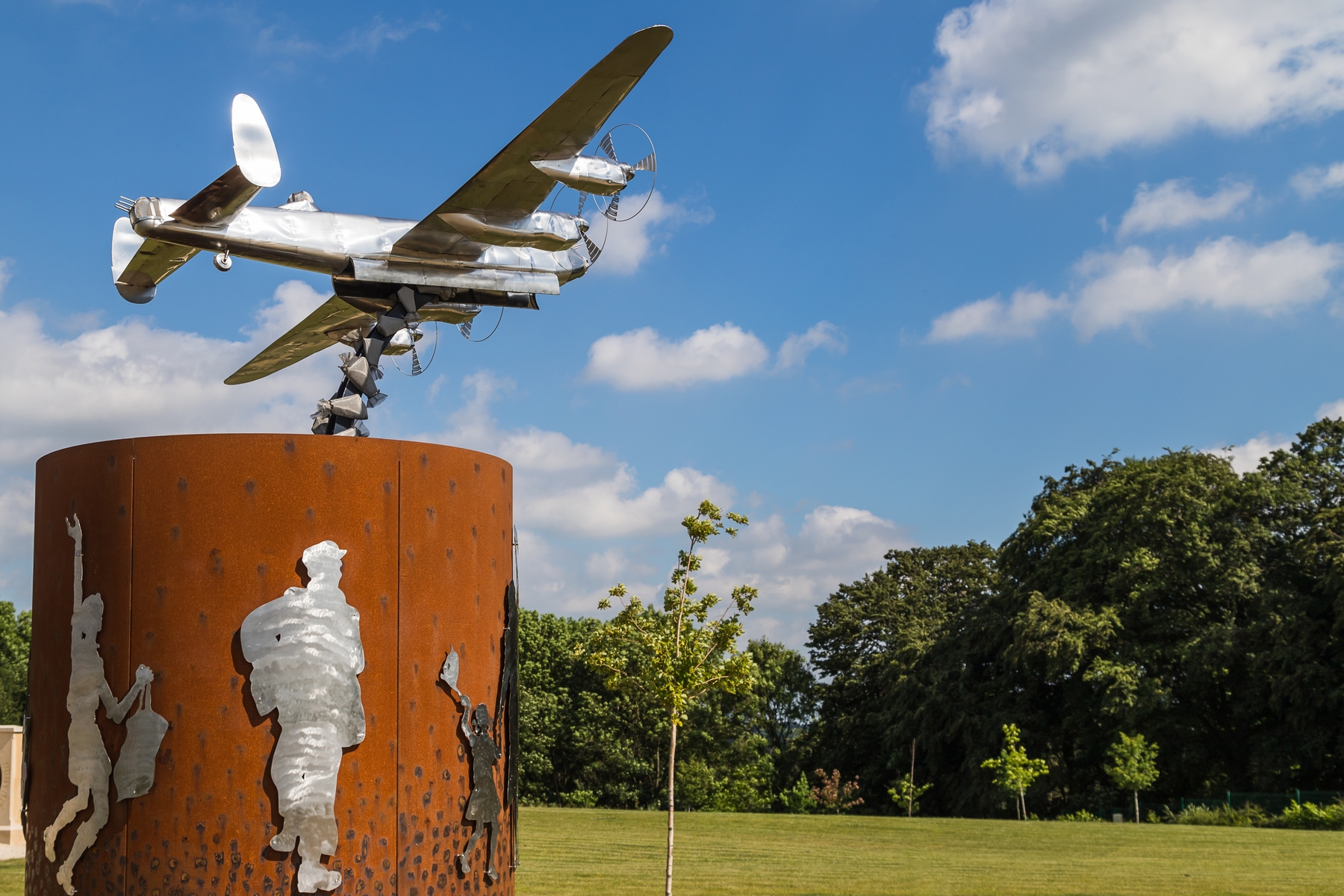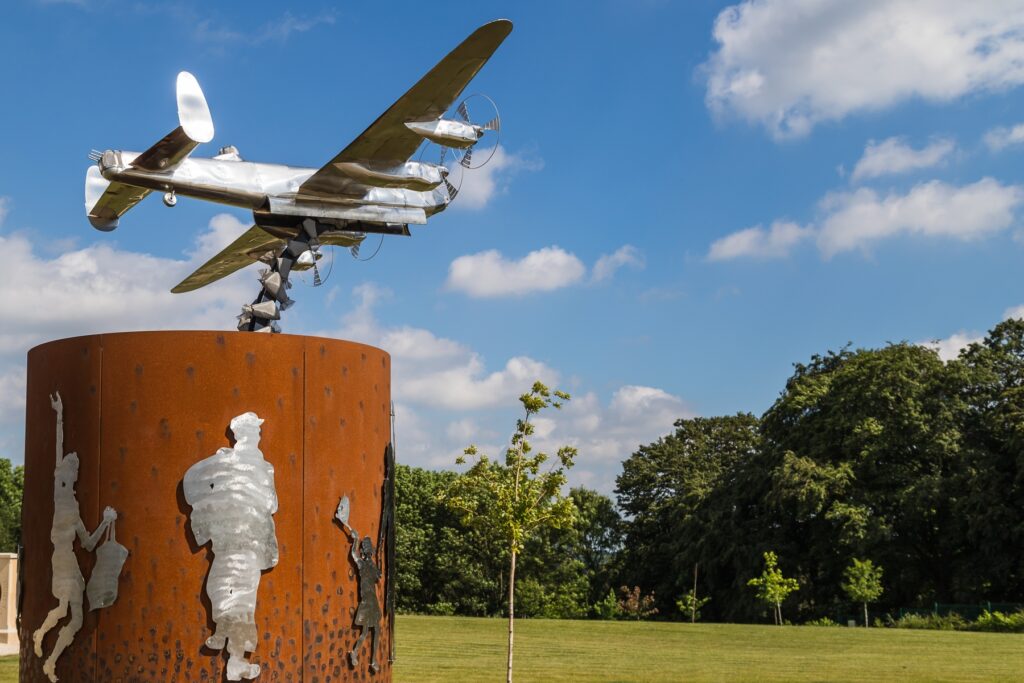 It's a peaceful place and dogs are welcome at the monument, its gardens and inside the visitor centre, but they'll have to wait in the car if you want to look at the excellent immersive exhibition upstairs.
Brayford Belle Boat Trips
A pretty little red-and-white vessel, with inside and outdoor seating, the Brayford Belle offers guided tours of the Fossdyke Canal that connects the Witham and Trent rivers.
Live commentary from the skipper provides insight into Lincoln's past and present, and into the wildlife that lives on the water. Trips leave from Brayford Wharf North, a 1km walk southwest of the Cathedral Quarter.
Hartsholme Country Park
Some 8km southwest of the city centre – a 20-minute bus ride on the 6 or S6 from Lincoln Central train station – more than 80ha of grassland, woods, lakes and landscaped Victorian gardens makes Hartsholme ideal for long walks.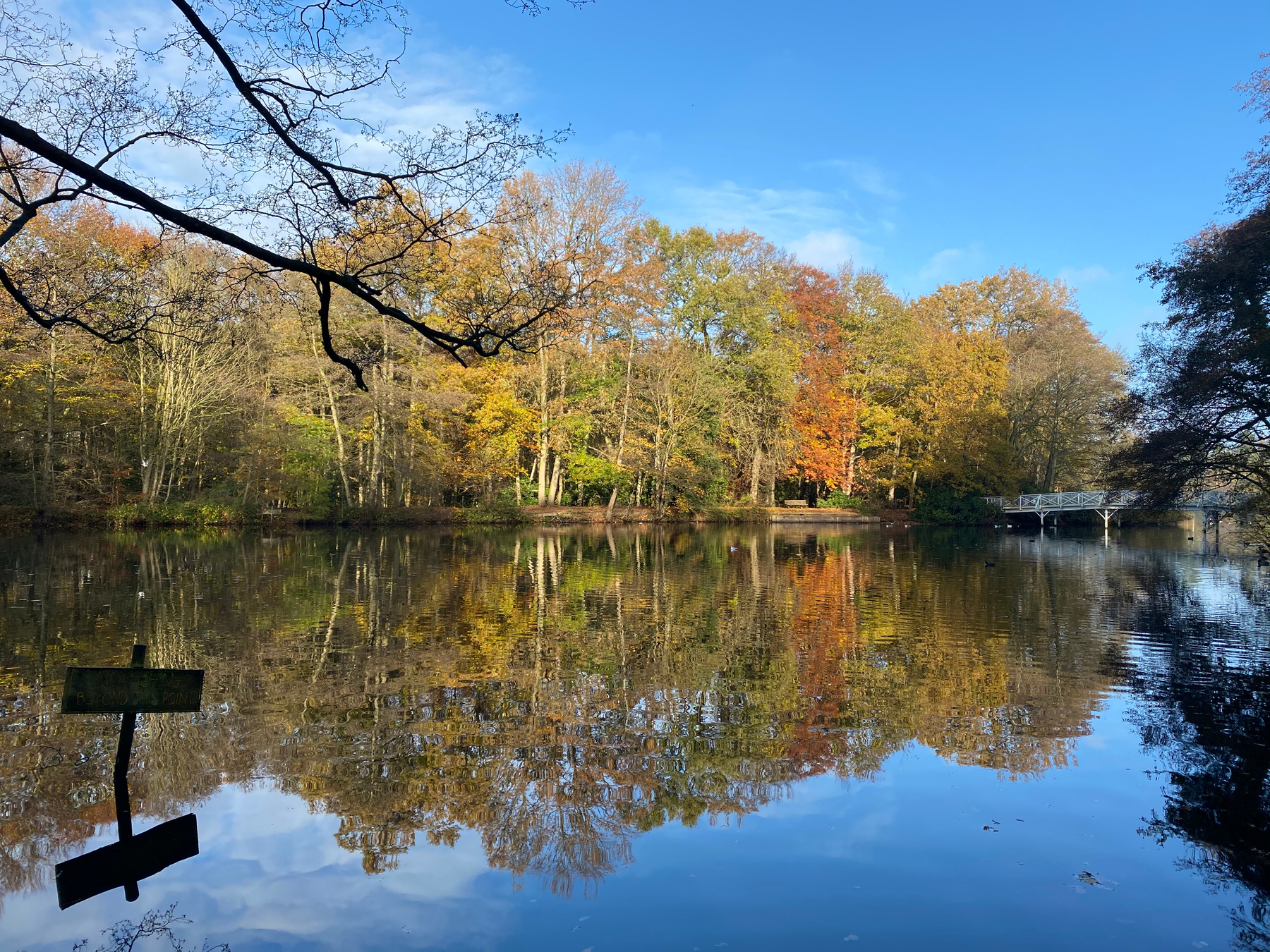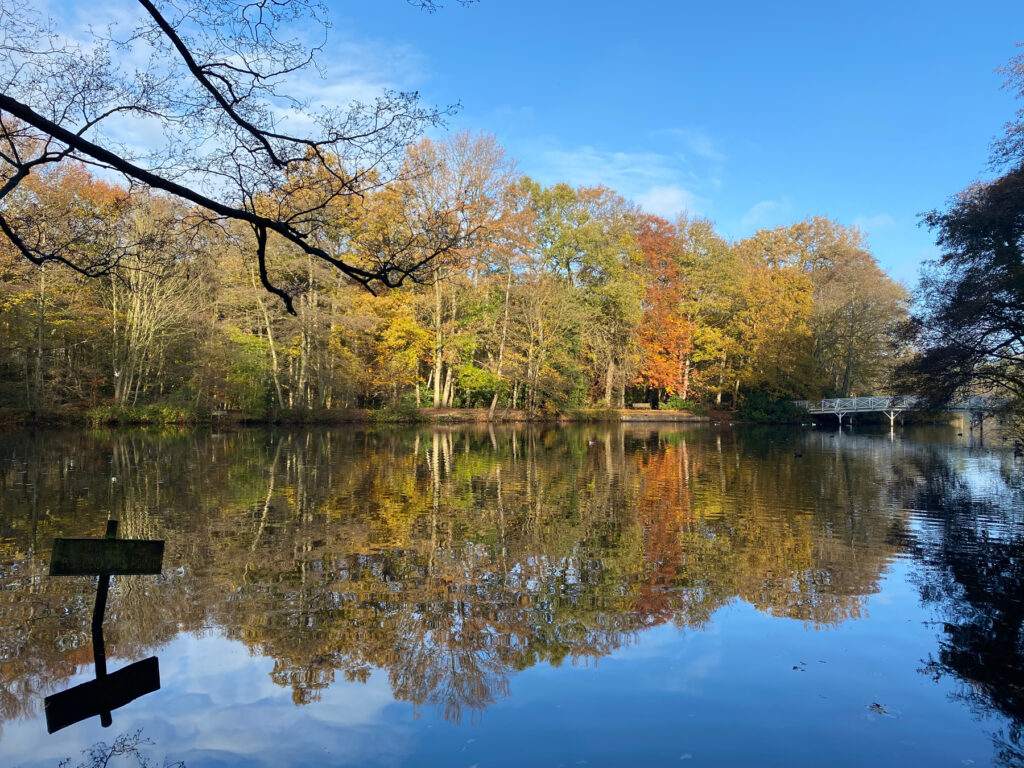 A play area will keep the kids happy and RSPB members run regular free guided walks for keen birders; herons, kingfishers and occasionally spotted woodpeckers can be seen. Dogs are allowed off-lead, but you will need to be respectful of the wildlife.
Doddington Hall and Gardens
Eleven kilometres west of the city centre, the grounds of regal Elizabethan manor Doddington Hall are a glorious setting for a dog walk. Be it spring bulbs or autumn colours, there's always something to catch your eye here, especially with the elegant red-brick house with its domes in the distance. Walks range from 20-minute strolls to 90-minute circular hikes around the entire estate (lead only); download a leaflet from their website.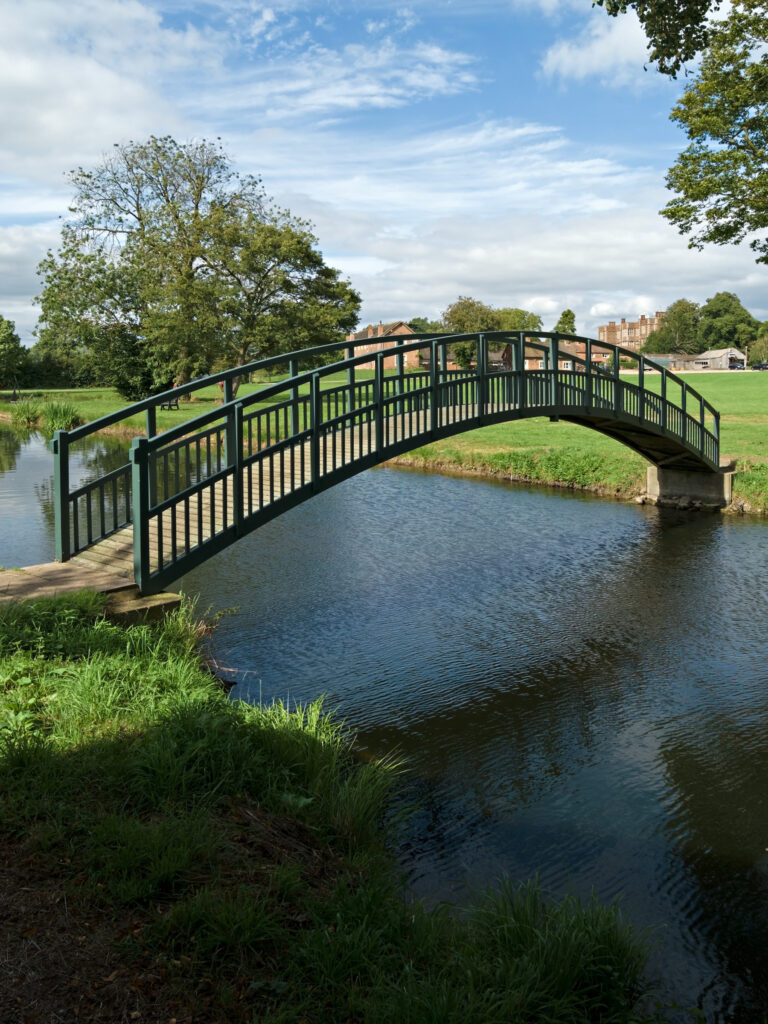 Dogs aren't allowed in the planted gardens, farm shop, tea room or main café, but you can grab refreshments together at the coffee shop within the bike store next door (water bowls provided), and they're welcome in the Country Clothing and Doddington at Home shops, too. The hall also has its own pet-friendly holiday cottage that sleeps ten; an option if you're planning a big weekend away.
Dog-friendly restaurants
Angel Coffee House – Bright and airy café in the newer part of town serving good coffee and pastries. They have indoor and outdoor seating.
The Duke William – Excellent dishes such as bourbon-glazed rib-eye and vegan shepherd's pie are served here in a cosy – often busy – bar area.
Pimento – Lovely little vegetarian café with sofas, the ideal spot for a long, leisurely cooked breakfast. The teacakes are divine, too.
Sanctuary in the Bail – A gift-shop-cum-café serving simple lunches from homemade soups to jacket potatoes. The tightly packed tables make it better for small dogs.
Wig & Mitre – Traditional English pub with great ales on draught and a spacious bar area for dining with dogs. Don't miss the Lincolnshire sausages.
Dog-friendly hotels
Belfry Lodge – A pretty little wood cabin in a holiday park, Belfry Lodge is around 10km southwest of Lincoln. It sleeps four and has its own hot tub and underfloor heating.
Field View Escape – Just 10km southeast of the city centre and with easy access to the Lincolnshire Wolds, this lovely rural self-catering bolthole (sleeping four) even has an outdoor hot tub for post-walk soaks.
Tower Hotel – Next to the castle, this is a charming boutique property with airy rooms, a suntrap garden and a restaurant and bar serving brilliant food. Dogs are welcome in the bar for meals; head next door to Wickham Gardens for essential toilet trips.
White Hart Hotel – Right in the historic quarter of Lincoln, the White Hart Hotel is a comfy hideaway from the bustle of town. With large rooms, there's plenty of space for the dog bed and pets are allowed to join you for all meals in the bar area next to the lobby. Some rooms have views of the cathedral. Dog biscuits are offered on arrival; the lawns around the cathedral are your best bet for your pet's late-night loo trips.
Getting to Lincoln
Lincoln is a fairly well-connected city, surrounded by a network of A-roads from urban centres including Nottingham, Leicester and Sheffield, and offering access from the M1.
The train station (19 St Mary's St, LN5 7EW) lies south of the centre and River Witham, with direct connections to London St Pancras and King's Cross, as well as Sheffield, Peterborough, Doncaster and Grimsby. If you're coming by train, prepare for a bit of a hike up Steep Hill to get to the Cathedral Quarter.
---