Stepping inside my campervan, I can feel the tempo of my heartbeat rising. My little home-from-home is sat on the driveway patiently waiting for lockdown to end – over the last few months, I've ventured in only once or twice, each time to collect something I'd left inside since my last road trip. But whenever I do step inside, there is a chemical change that flows right through me, a sense of adventure, a sense of longing to be camping.
And this doesn't just happen in my own campervan. As part of my work, I have to visit camping and motorhome shows, stepping in and out of tents, caravans and vans all-day long. I get the same sensation every time – one of excitement and freedom.
It's not a feeling I get when I'm trudging along an infinite corridor dragging a suitcase, having sat cramped in an airport lounge along with thousands of other weary travellers only to experience the row behind's coughs circulating round the aircraft. Or the same feeling when fighting with an uncooperative key-card to a hotel bedroom with no opening window and a noisy air-con unit. The campervan is my escape to independent travel.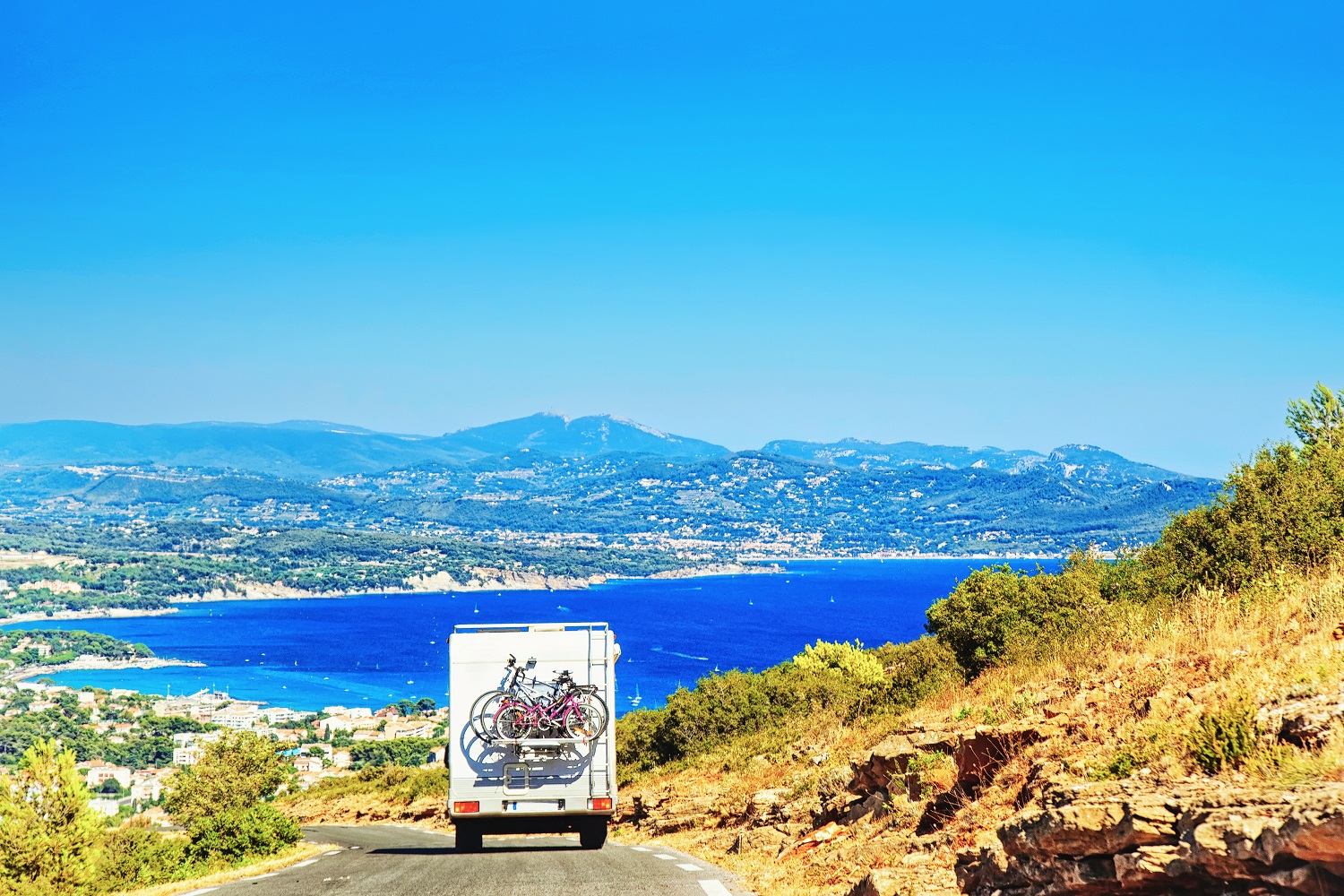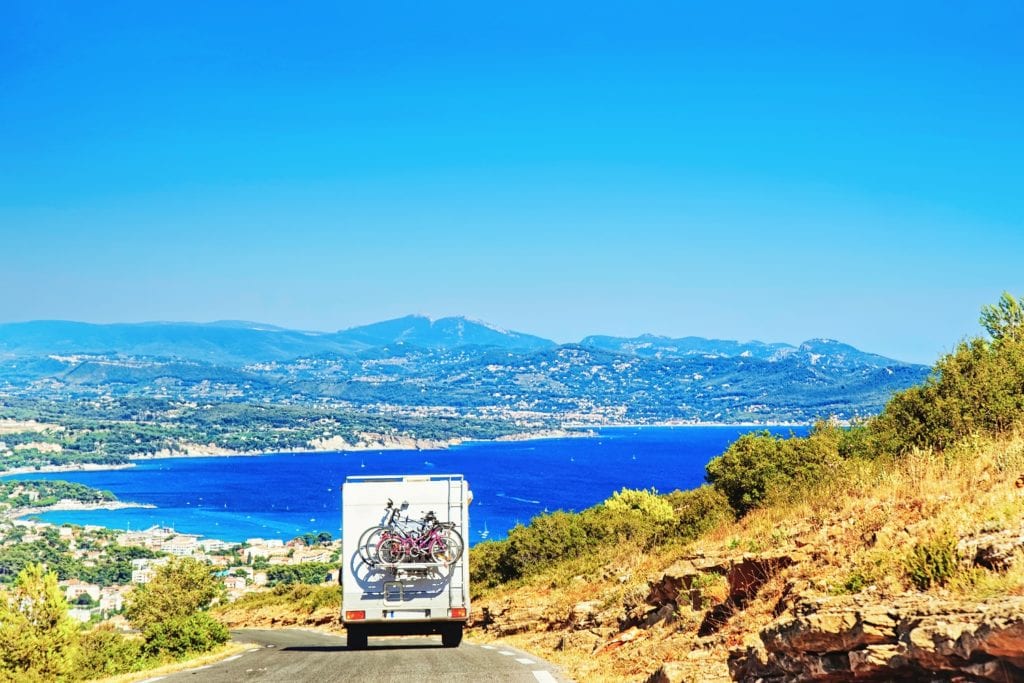 Camping and campervanning is not new to me – it's been a part of my life from an early age. It's been a part of the lives of my three children since the day they were born, too. For the past 20+ years, we have toured across Europe, from France, Germany and Italy to Eastern Europe, Scandinavia and even Russia. These road trips have allowed us so many experiences, from walking on alpine glaciers to kayaking through gorges, cycling coastlines to cultural and foodie excursions, providing endless options for slow travel.
It helps with the parenting
I'm a strong believer that camping is a life skill that every child should have the right to experience – more so now than ever. After months of being cooped up inside, 'vanning is the perfect antidote. If it's something you've never tried before, you should!
The motives for nomadic camping trips, particularly in campervans and motorhomes, are well-documented: the beds already made up for when you fancy that afternoon siesta, the kettle not far away when it's time to stop for a brew, the freedom to 'get up and go' whenever you feel like it without the need to combine flights with hotels or book ahead.
Post-lockdown, the reasons why this lifestyle is so great become even greater with endless amounts of fresh air and wide-open space, being at one with nature, having your own facilities and the opportunity to remain in socially distanced bubbles, away from anyone else.
As a female travelling alone, and as a mother, I've found even greater benefits to camping. Familiarity and practicality is one (or, rather, two!) – their own surroundings at night, their own space and their own bedding is a great comfort to very young children whichever country and landscape you happen to be pitched up in.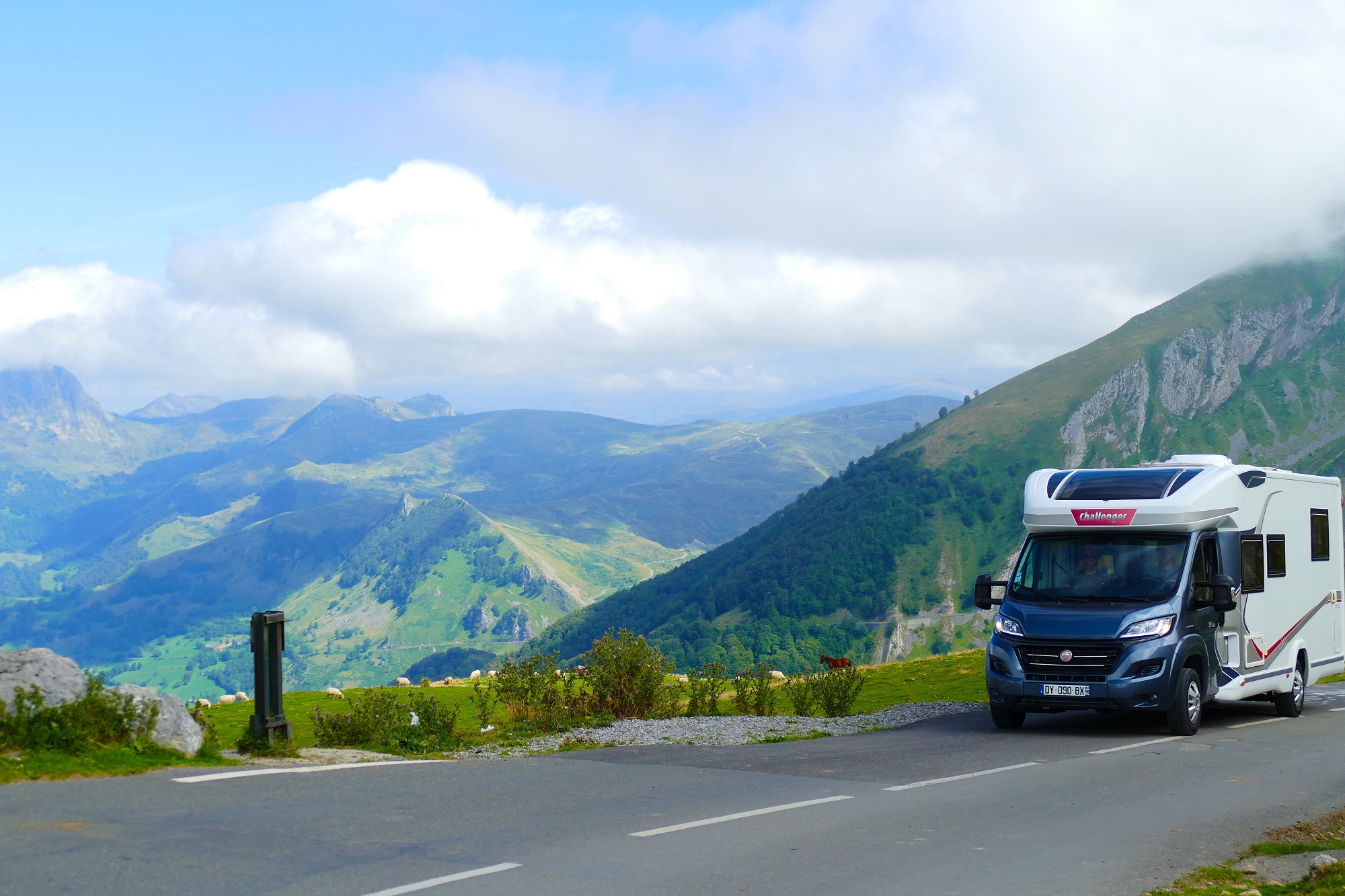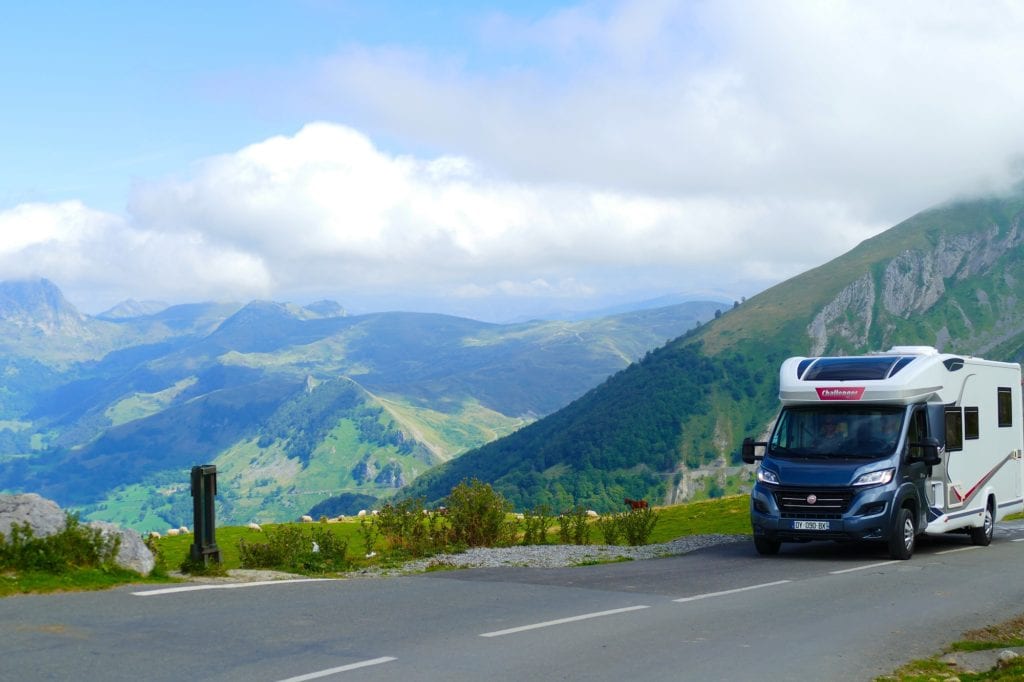 For me, a camper is a handy piece of parenting kit, with the opportunity to stop whenever you need while on tour, to have your own comfortable, private space to breastfeed, prepare food, change nappies and place a carrycot – it's so much easier, especially with multiple kids, than in an airport lounge.
With teenagers, well they just seem to keep rocking up for the ride! With the knowledge that, as soon as the kids and I have arrived somewhere, they can disappear off to climb a mountain or head out for a lake swim independently, only to return to a space within the 'van that they can call their own, coupled with the thrill of not knowing what we'll see around the corner, camping road trips prepare them well for the day they want to head-off on adventures of their own.
Breaking the campervanning glass ceiling
That's not to say travelling as a solo female/with children is not without its occasional challenge, or the occasional prejudiced comment. Touring in a motorhome can be quite a traditional affair – most frequently couples or conventional family units with both parents. I've been stopped at immigration a couple of times with the children – arriving in Canada to a 'Where's the father?' question, standing in line at passport control followed by a multi-hour interrogation with a 10-month-old and a toddler.
That we were going on a 'where next?' road tour, without straightforward hotel accommodation and no forward campsite bookings potentially didn't help; nor that I accidentally gave the immigration officer the incorrect international dialling code for the UK and some poor soul in Bermuda got called at an unearthly hour to ask if they were the father of my children.
When the officer told me to bring a letter signed by the father 'next time', I thought better of it than to be facetious and enquire if she knew what my husband's signature looked like. Instead, I duly did as the immigration officer asked, and from there on have generally carried a letter from 'Dad' acknowledging that the kids are with their mother.
A letter of fatherly consent didn't prevent a second border-control moment in Europe more recently when, once again, I was asked where the father was. On this occasion, however, one of my children was over 18 years old and able to provide their own consent. The officer asked her if she knew where she was going, or how long for. But with our customary unplanned adventures, she was unable to answer either question.
The predictable looks of wonder when I turn up in the motorhome somewhere in Europe with three children 'without a man' are second nature to me now. Though, on the return from a road trip around the Baltic States, an offer of sex from a breakdown mechanic in Poland – in front of my children – did take me by surprise. Attracted by the motorhome and its ready-made beds, no doubt! Unnerved as it grew dark that the mechanic knew exactly where we would be 'wild camping' (outside a garage ready for morning opening) near Warsaw, I slept with one eye open and ended up fixing the motorhome sufficiently on my own to limp the full width of Poland and across the border into Germany.
Despite all of this, I remain passionate about touring and have an impatience to wait long for my next trip. It's what I/we do – I love it and I'd encourage anyone else to push beyond their comfort zone. As a mother, the safety of your children comes first, but that doesn't need to prevent adventures or taking risks.
When Bradt created a Spotify playlist of favourite tracks from our own road-trip mixtapes, I turned up the volume, closed my eyes and cried. Cocooned by the music, suddenly, I was enveloped with the sense of freedom and excitement once again; I was cruising slowly through magnificent countryside, having a laugh with the children as we explored some off-the-beaten-track location, and listening quietly to the sound of silence as deep darkness falls over a wild camping spot, enjoying that sense of space and isolation. I look forward to being 'there' again soon.