Beyond strolls along their winding paths or hours spent soaking in their natural scenery, there are a number of unique experiences to be had in Britain's woodlands. From honing your bushcraft skills in Devon to tracking red squirrels in Yorkshire, these are the best of the bunch.
Go on a rewilding safari in Sussex
Ask a child to paint a picture of the countryside and most will compose a neat and tidy scene of bright green fields dotted with cows. You probably won't see much in the way of tangled, sprawling hedgerows, deer-pruned scrub, beaver-dammed wetlands or meadows scuffed and snuffled by free-roaming herds of wild horses, longhorn cattle and feral pigs.
And yet this is precisely the vision of a 'rewilded' countryside emerging at Knepp. Sprawling across 1,400 hectares of Sussex Weald, the estate was devoted to traditional arable and dairy farming until 2001 when the focus was shifted to restoring nature as part of its pioneering Wildland Project. Knepp is still a farm – producing organic, pasture-fed meat from footloose herds – but nature-based tourism is now a key part of its revenue.
Although, sadly, the minimum age is 12, this is a wonderful opportunity to show children that the British countryside doesn't have to be fields doused in fertiliser; where hedges are frayed to within an inch of their lives and fragments of woodland lie marooned in a sea of monoculture.
See badgers on night watch in Tiverton
Devon Badger Watch has been operating a purpose-built hide for several years. Tucked away in a bluebell wood near Tiverton, it offers close-up, ground-level views of badgers as they emerge from their sett around dusk. Waiting for the first black-and-white face to appear in the open, you'll tune in to the subtle sights and sounds that accompany the transition from day to night shifts: a blackbird singing, pheasants settling down to roost, a fox flowing like a wisp of russet smoke along the woodland edge…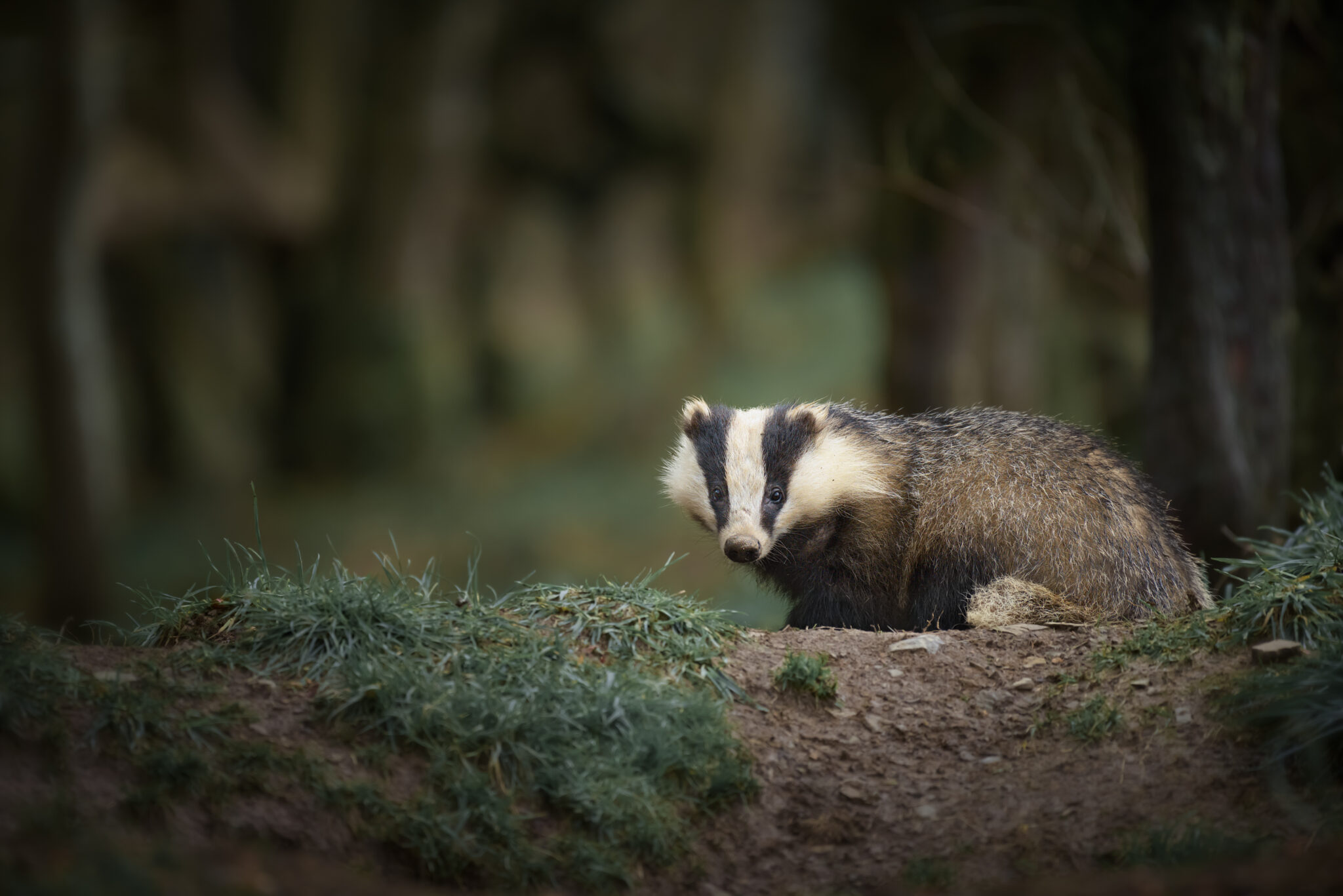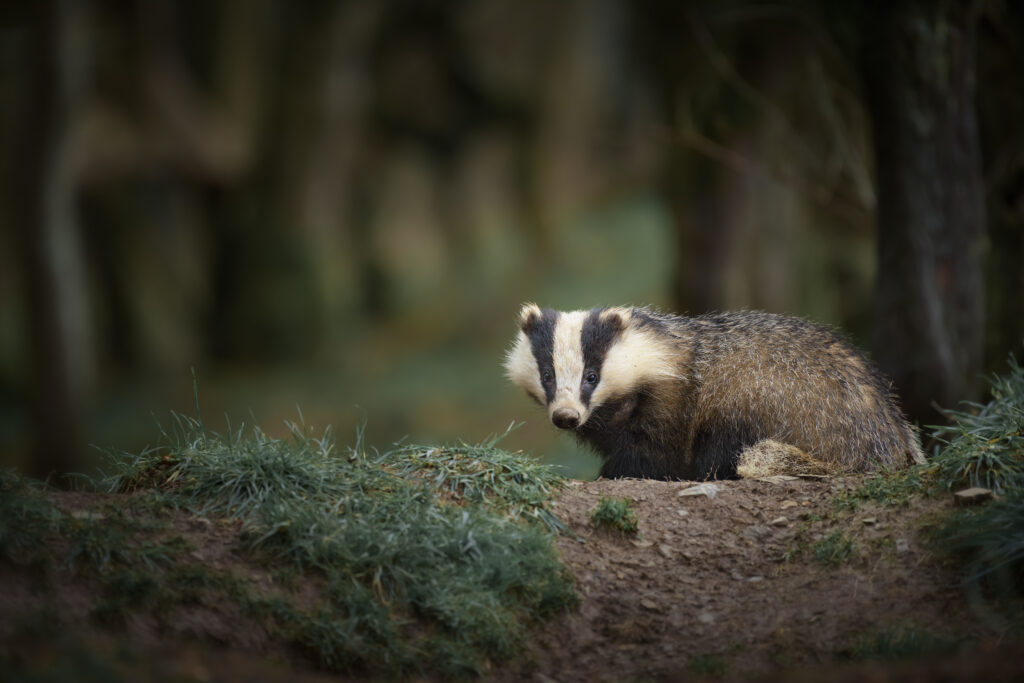 If they feel safe, the badgers will emerge on to this twilight stage, raising their snouts to scent for possible danger before settling into their nocturnal routines. As well as feeding, you could also observe them grooming and mating, or even doing a spot of housework, dragging out old bedding material from the sett and replacing it with fresh grass and leaves.
One moment, you're watching them a few metres away – stripes, snuffles and a shimmy of silvery fur – then they're gone, merging with the night. It's time for you to steal away from the hide, walking back through the woodland, your senses straining for any sound, any smell, that might be a clue you're not alone.
Scale a canopy of oaks in Scotland
Wild Tree Adventures will transport you into the head-spinning world of some of Scotland's mighty trees using only the safest, most high-tech climbing gear. With arboreal adventures taking place in fabulous locations across Scotland, including the 200-year-old oaks growing in the grounds of Paxton House, there is a tree-top adventure for everyone.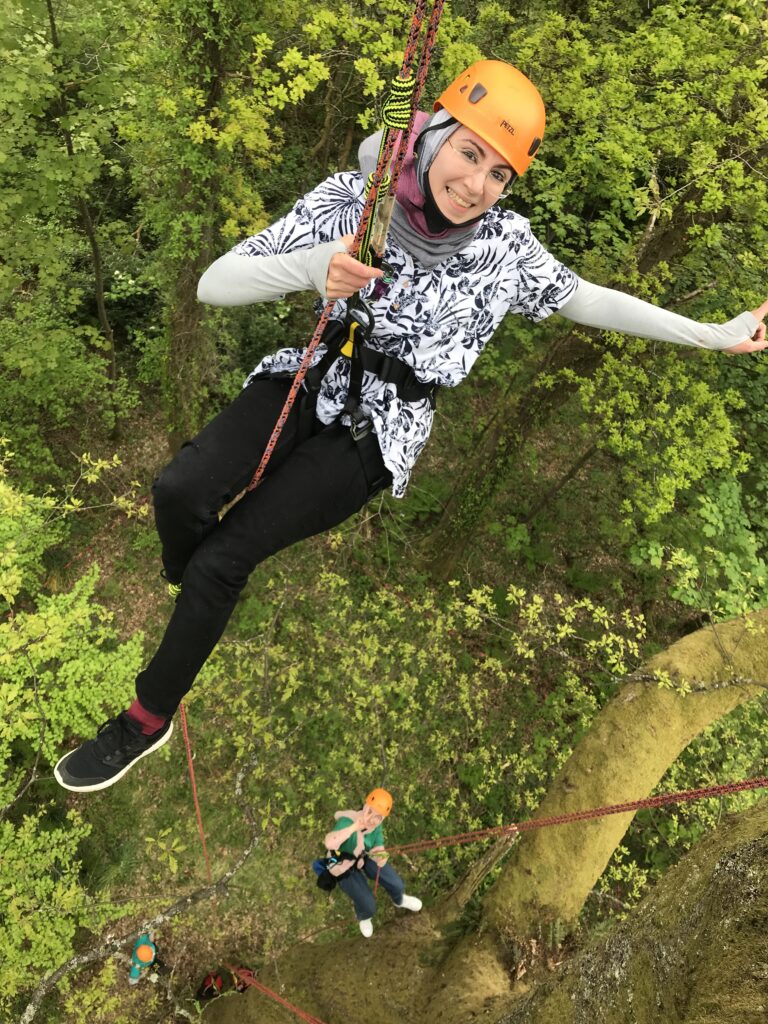 After choosing one of the installed climbing lines, you're attached with a locking karabiner and then it's simply a case of 'step-sliding' up the line, flexing your legs against a foot loop to push yourself upwards. Whenever you feel like a rest, or a moment to study the particularly striking specimen of forest shield bug that's just landed on a nearby leaf, you simply sit back in your harness.
No matter how confidently you take to the treetops, or how high you choose to climb, children and adults alike will return to earth with a massive sense of achievement and a rekindled respect for our majestic trees and the life they support.
Become a bushcraft expert in Canterbury
Founded in 2002, Natural Pathways specialises in bushcraft and nature awareness, and offers several courses for families, ranging from a three-hour Mini Survival Adventure to a three-day Wilderness Camp. A day or two of bushcraft skills and wildlife tracking is not only an engaging way to reconnect children with the natural world – touching it, feeling it, smelling it, even sleeping in it – but it can also be an effective way to improve your own environmental awareness.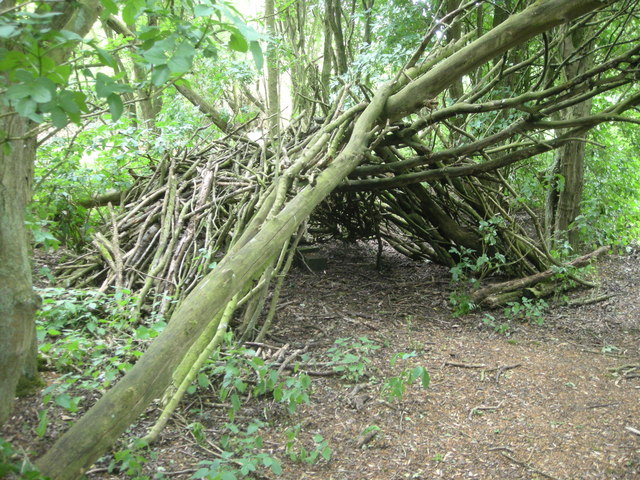 Taking place in a remote patch of woodland somewhere between Canterbury and Dover (you're given the exact location when you book), this experience will teach you everything you need to know about how to survive in the woods. Following hands-on shelter building to lessons about creating fire from natural sources of tinder, you'll be a bushcraft expert in no time!
Trail the red squirrel in the Yorkshire Dales
Slow down! Red Squirrels. You see the road warning signs everywhere in the Yorkshire Dales, but how do you actually go about spotting Britain's native nutkins? Snaizeholme in the northwestern corner of the national park is one of 17 red squirrel refuges in northern England where woodlands have managed to stem the decline of this increasingly rare and elusive species.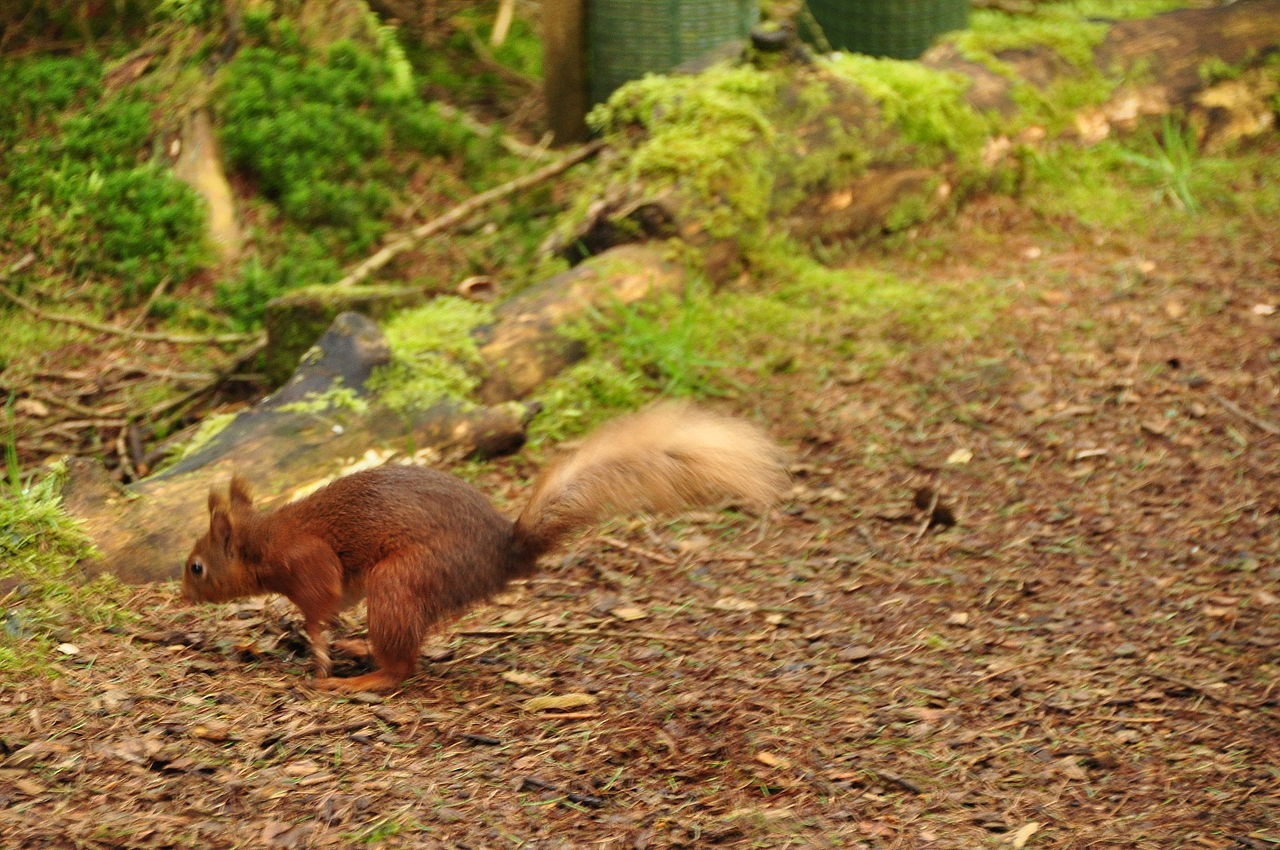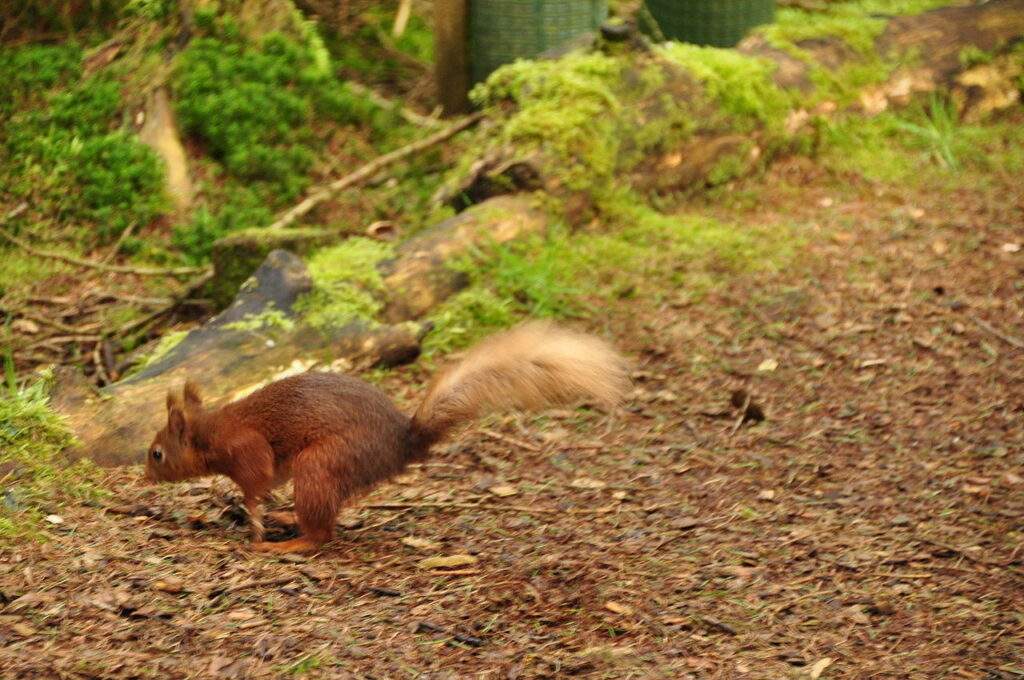 When Hugh and Jane Kemp moved to Mirk Pot Farm over 40 years ago, their plan to grow Christmas trees in the Snaizeholme valley was a gift for red squirrels. As the conifers matured, the squirrels took advantage of the new habitat and abundant food supply. The Kemps now manage the woodland specifically for the russet rodents and have worked with the Yorkshire Dales National Park Authority to create a walking trail and viewing area.
Follow the circular 4km trail through shady forest to the squirrel viewing area. Crouch down on the stepping stones and wait quietly… with patience you might be rewarded with the unforgettable sight of a red squirrel bounding along the stony parapet straight towards you.
Sleep above the trees in an ancient oak wood in Wales
Hidden in a wildwood on the slopes of the Dyfi Valley in mid-Wales, six tree houses have been created that take arboreal living to new heights. There's no danger of being chased by bears or lions here; floods aren't a problem either, and you won't need to repel invading hordes. These tree houses have been designed for a different kind of escapism – a wild retreat that entwines you in the leafy embrace of an ancient forest of oak, larch and Scots pine. Designed by Living Room Experiences these are proper tree houses – not a stilt in sight.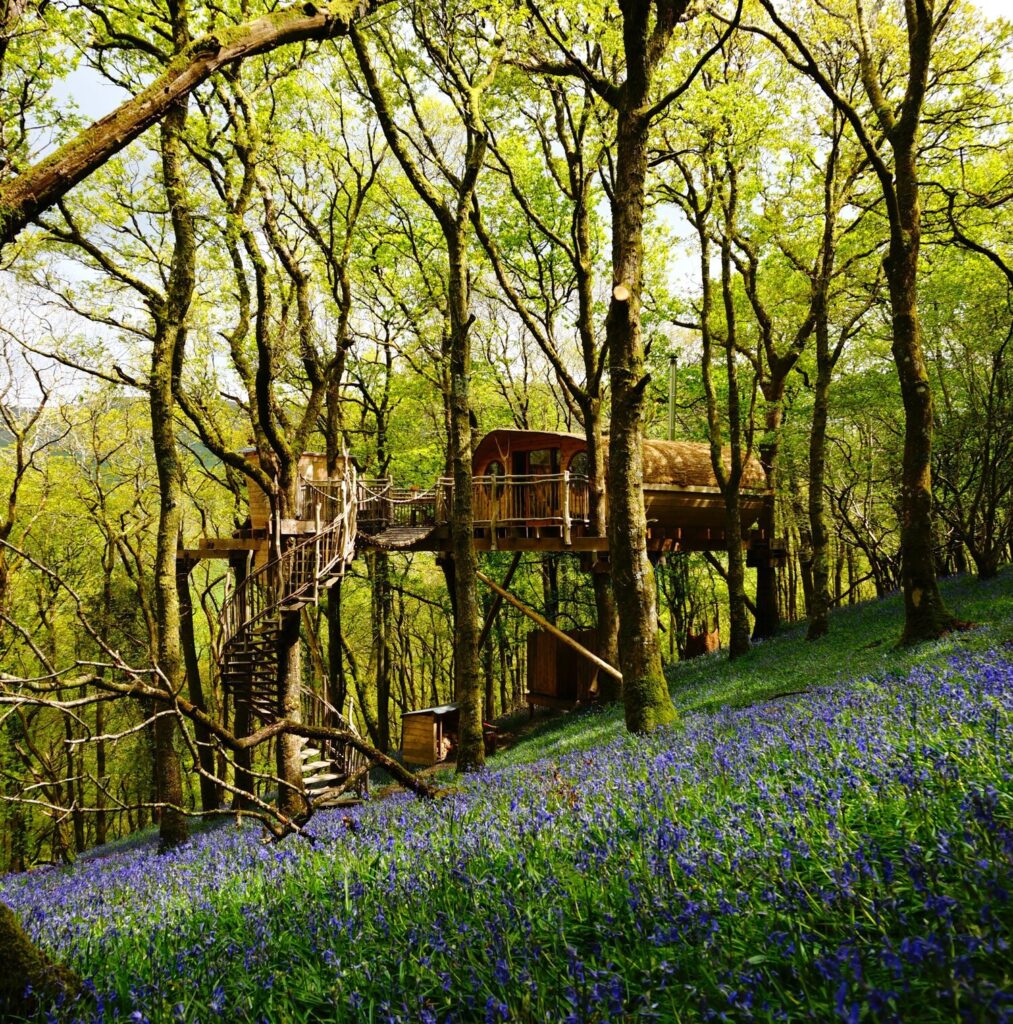 Each elaborate structure is suspended in the treetops using an ingenious clamp system that grips the trunk of the host tree without damaging it. As you walk through the forest, carpeted in bluebells during spring, the tree houses are difficult to spot – spaced well-apart and crafted using locally sourced, sustainably harvested wood.
Stepping on to a spiral staircase, you begin your ascent into the trees. Several metres up, a wobbly wooden bridge leads you to the tree house itself. If Tarzan and Bilbo Baggins planned a house-build together, this is what they'd come up with: exciting and epic, yet cosy and homely – a night in these quirkiest of accommodations is a truly unforgettable experience!
Go wild swimming in Dartmoor
A fairy forest of twisted oaks and moss-covered clitter, Black-a-Tor Copse is the largest of Dartmoor's three primeval oak woods (the others being Piles Copse and Wistman's Wood). The dwarf, lichen-draped trees might look like sessile oaks, but are in fact pedunculate or English oaks.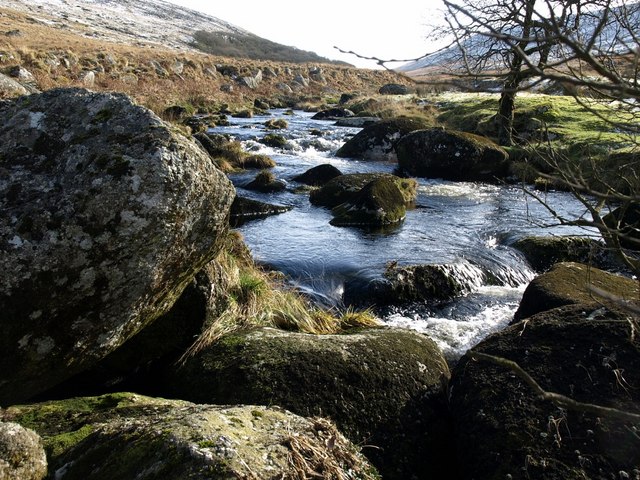 You can camp wild along the adjacent West Okement River, where you might spot ring ouzel, redstart or even a resident otter. There's an emerald-green quarry pool close to the car park and a hidden waterfall to find en route; perfect for plunging into if you can't wait to cool off.
---