To celebrate the release of our new title, Wild About Dorset, we've teamed up with painter and printmaker Carry Akroyd to offer one lucky reader five of her beautiful postcards – plus a copy of the book!
Wild About Dorset is a new collection of nature writing from award-winning journalist and author Brian Jackman. Drawing on a decade's worth of monthly columns in his local parish magazine, Jackman paints a 'year in the life' of wildlife and wild places in West Dorset's Area of Outstanding Natural Beauty (AONB), where he has lived for fifty years. A rumpled, tumbling world of green-gold hills, bordered by the Jurassic Coast's crumbling cliffs and melting away inland somewhere north of Beaminster, few corners of England are so rich in wildlife or so intensely rural.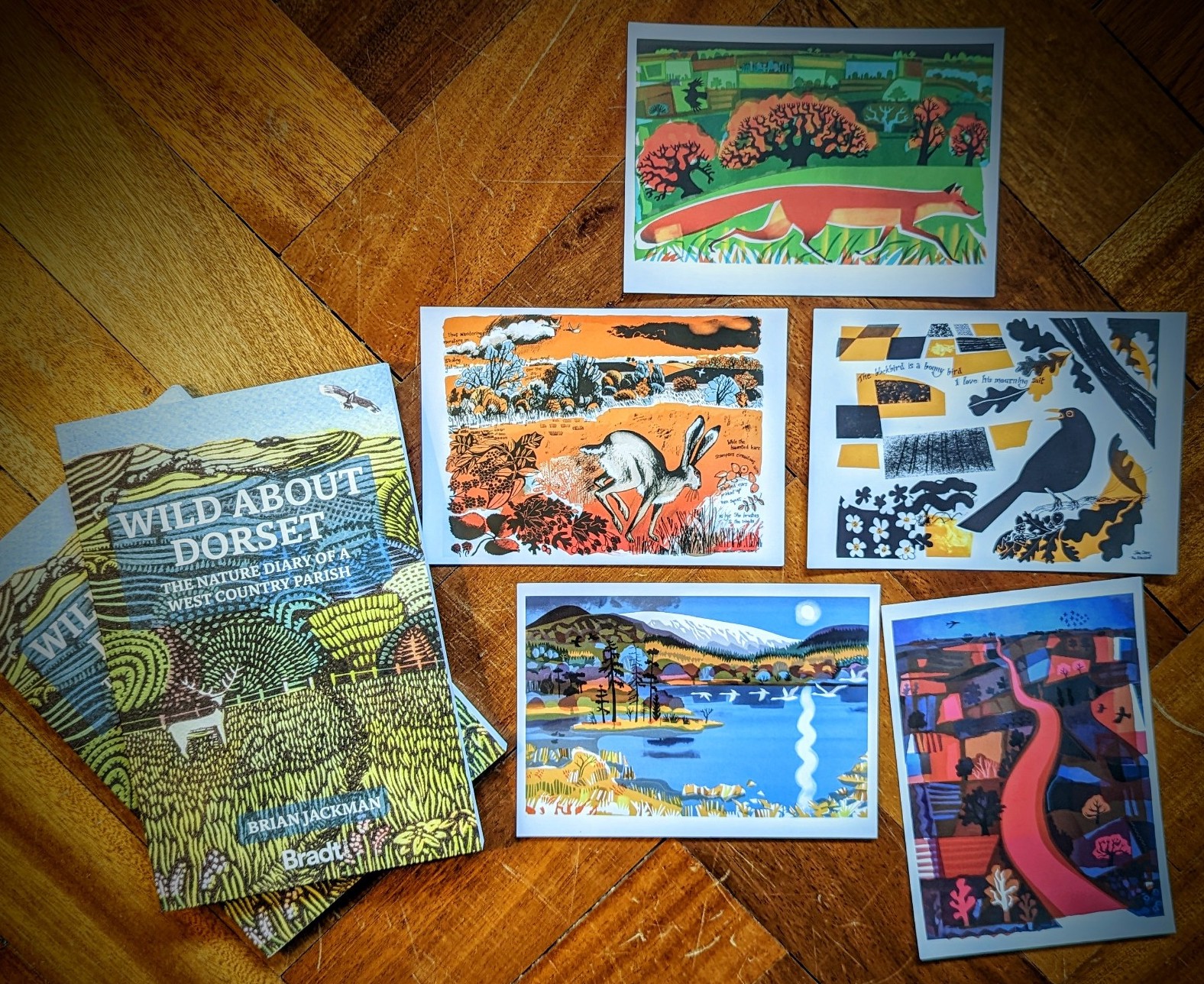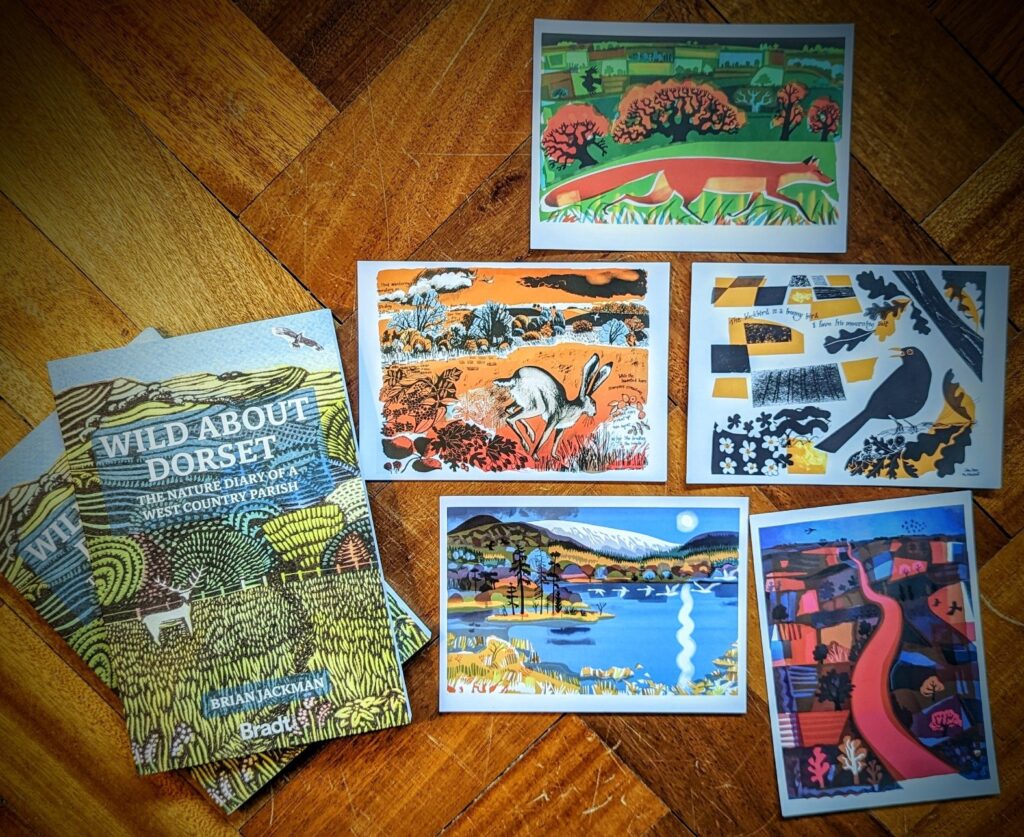 Arranged month-by-month, this book celebrates the only place in the British Isles that reminds Jackman of the lost countryside of his youth. Complementing Jackman's love letter are thirteen full-page colour illustrations by celebrated nature artist Carry Akroyd, an award-winning member of the Society of Wildlife Artists.
About Carry Akroyd
Carry Akroyd doesn't consider herself to be an illustrator; any illustration work that she's done has come to her accidentally and because it has been related to her other projects. With that in mind, landscape is her primary area of interest. She looks particularly at botany, trees and field shapes, noticing the birds and wildlife associated with the areas she is working on.
Carry largely works on paper and so watercolour and Serigraphy (screen printing) are her favourite methods of creation. She is currently working on an ongoing project devoted to recreating the poetry of John Clare in art. To see more of Carry's work, you can head to her website and sign up to her newsletter. She also regularly displays her work at The Jerram Gallery in Sherborne.
How to enter
To be in with a chance of winning five postcards and a copy of Wild About Dorset, please answer the following question.
What is the name given to the 96-mile stretch of coast between Exmouth in East Devon and Studland Bay in Dorset?
Terms and conditions
This prize includes one copy of Wild About Dorset, and five postcards illustrated by Carry Akroyd. The prize is not redeemable for cash or transferable or to be used in conjunction with any other offer or discount. Full terms and conditions can be found here.
Open to UK residents only. Entries close midnight 31st October.