Although renowned for its incredible wildlife experiences, Uganda is home to a whole host of fantastic adventure activities. These experiences are sure to make your trip an unforgettable one!
White-water rafting
The stretch of the Victoria Nile immediately downriver of its source at Jinja blossomed as one of the world's top white-water rafting venues in the late 1990s, and it has since been developed as the most important centre of adventure and adrenalin activities in East Africa.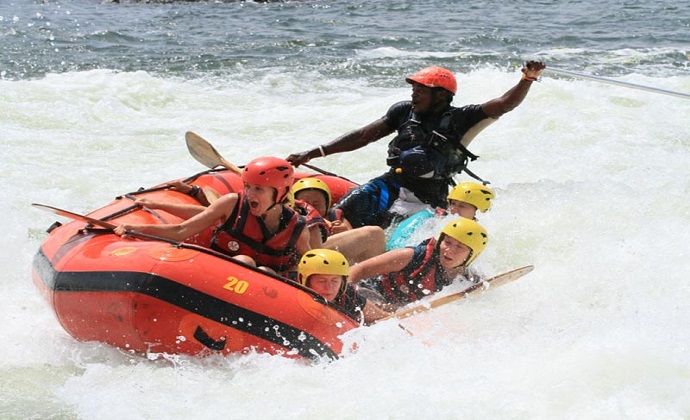 Full-day itineraries typically start on the West Bank of the river above the rapid known as Jaws and finish near Kalagala Falls. This is a new route necessitated by the flooding associated with Isimbi Dam in 2018–19 but there are still ten rapids, including the Grade V Overtime and Bad Place.
White-water kayaking
The Upper Nile is a top spot for adventure kayaking, attracting experienced enthusiasts from across the world. Kayaking is a more testing activity than rafting, since it offers, in the words of an appreciative reader, 'the opportunity to develop your own skills, rather than just bouncing along in a raft controlled by the professionals'.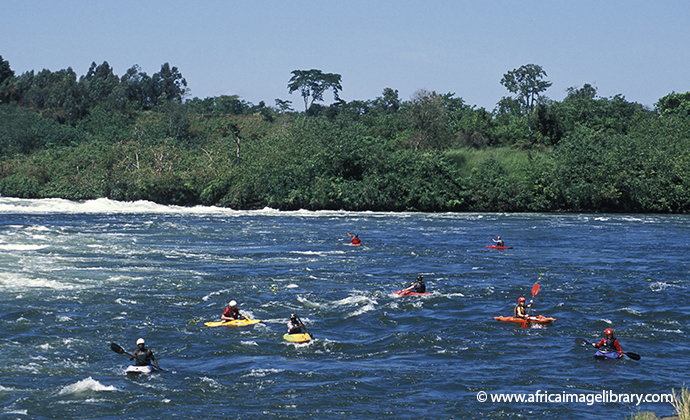 Courses and expeditions are offered by Kayak the Nile, whose instructors are trained to the UK's BCU standard. Options start with a half-/full-day introductory course and progress to longer and more testing two-, three- or five-day courses.
Horseback safaris
Horseback safaris are primarily offered at Lake Mburo National Park, Kabwoya Wildlife Reserve and in and around Jinja. Rides are tailored to individual experience and requirements.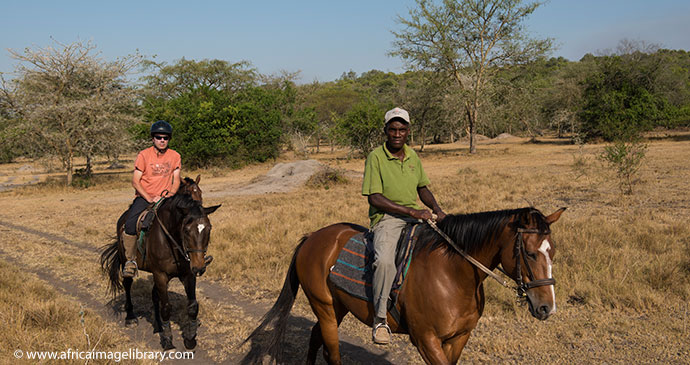 Kids can be led on good-natured ponies while (at the other extreme) experienced riders can help a couple of retired racehorses burn off some calories. As well as guided tours throughout the day, sunset and overnight horseback excursions are also available.
Volcano hikes
Straddling the Kenyan border east of Kampala and Jinja, freestanding Mount Elgon is the centrepiece of the eponymous national park on both sides of the border. At 4,321m, it is the second-highest massif in Uganda, and it boasts the largest base of any extinct volcano in the world. Towering to a lofty 4,321m, this massive extinct volcano, topped by an immense collapsed caldera, is a hiker's paradise and far more budget-friendly than East Africa's other major mountains.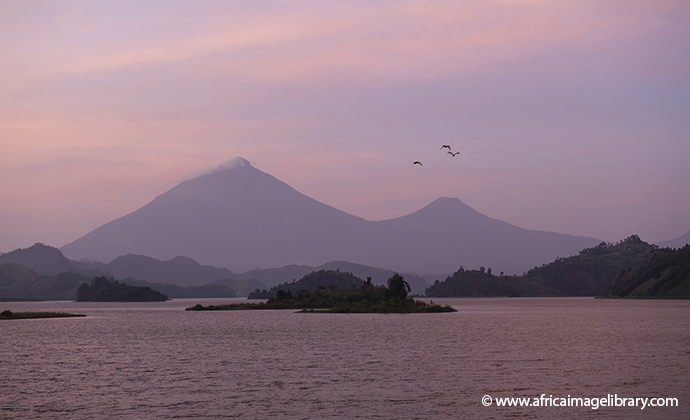 Additionally, all three of the volcanic Virunga peaks protected within Mgahinga can be tackled on guided day hikes. Most challenging is the slog up the 4,127m-high Muhabura; more popular is the vertiginous scramble to the 3,669m-high peak of Sabyinyo, which marks the three-way border with Rwanda and the Democratic Republic of the Congo.
Boat trips to Murchison Falls
The 3-hour return launch trip to the base of Murchison Falls has been Murchison Falls National Park's most popular attraction since the Queen Mother made the inaugural voyage in a spanking-new boat back in 1959. Starting at Paraa, the boat cruises slowly eastward along an archetypically African stretch of the Nile, fringed by borassus palms, acacia woodland and mahogany stands, before finally docking in a small bay a few hundred metres away from the crashing waterfall.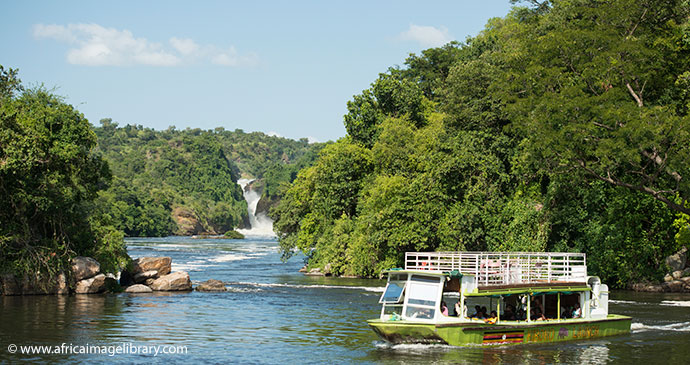 Game viewing along the way is excellent. Expect to see hippos in their hundreds, along with some of Africa's largest surviving crocodiles, and small herds of buffalo, waterbuck and kob. Giraffe, bushbuck and black-and-white colobus are also regularly seen, while elephants are frequently observed playing in the water, often within a few metres of the launch.
---
Keen to try some of these adventure activities? Start planning your trip with 10% off our guide: