Uzbekistan has always been the cultural highlight of Central Asia. It is, of course, the heart of the Silk Road and home to four stunning UNESCO cities, Samarkand, Bukhara, Khiva, and Shakhrisabz. But as the country develops as a tourism destination and more and more people become aware of its treasures, it is time to discover what else the country has to offer. And I for one am thrilled to see ecotourism — and in particular agritourism and community based tourism — starting to take off in some of Uzbekistan's most beautiful rural areas.
This September I was privileged to be invited to Navoi Region, which covers approximately a quarter of Uzbekistan's total land area and is conveniently situated in the centre of the country. In fact, if you have ever driven or taken the train between Samarkand and Bukhara, you will have passed through the southern part of Navoi, probably without knowing.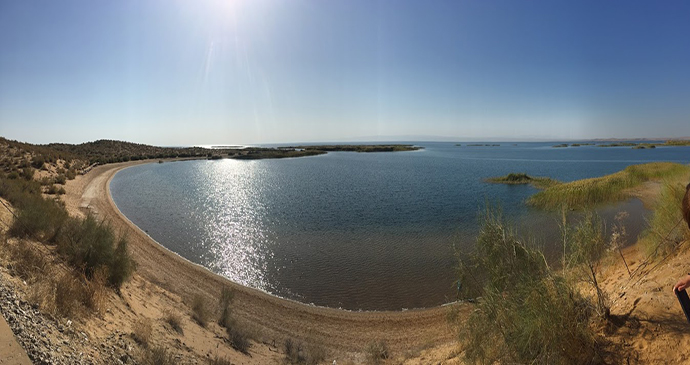 Much of Navoi Region is covered by the Kyzylkum Desert, but there is some mountainous terrain here, too, plus some impressively sized man-made lakes. These are not only scenic, but they're an important stopover for migrating birds. In the summer heat, it's wonderfully refreshing to have a paddle or swim in Tudakul or Aydarkul, both of which have tranquil water.
The most idyllic place I found in Navoi was the village of Sentob, which is in a valley not too far from Aydarkul. The local community have long welcomed hikers, but now they've coordinated their efforts and set up multiple guesthouses and homestays so that they can accommodate larger groups and offer more activities.
At Rahima's Guesthouse, for example, your hostess will teach you to make traditional flat bread in her outdoor tandor oven. Her children will guide you through their orchards and take you to see the livestock. And when you sit down for lunch, two friends from down the road will drop in and serenade you with their music.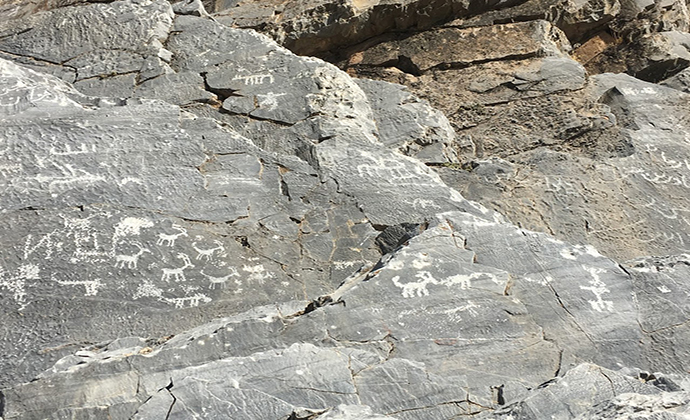 Hikes from Sentob vary in length: you can choose one which suits your level of fitness and interests. I opted for a gentle route which took in Sentob's petroglyphs (ancient rock carvings). We then climbed the dusty hill behind to the site of a now abandoned village, the origins of which are some 2,600 years old. Amongst the ruins of the simple stone houses, archeologists have identified what they think was a Buddhist temple. If they do excavate in any more detail, there's no doubt plenty more evidence to find about this historic site. If you're feeling rather more energetic, you can continue along the valley to Kyr Kyz, a place where the standing stones are said to be 40 local girls turned into rock.
Out in the villages, on the hill and mountaintops, and in the deserts, you'll experience a very different side of Uzbekistan. Significantly, when you travel in such areas, you will also be contributing financially to the rural economy, sharing the benefits of tourism amongst local people, and lessening the burden of overtourism. It's a win, win.
---
Keen to explore more of Uzbekistan? Start planning your trip with 10% off our guide: