Our expert author's guide to things to do in County Durham is a handy tool for all travellers.
In this diverse region it can be hard to know where to start when planning a trip – this list of eight tried and tested things to do in County Durham is here to help. From much-loved highlights to lesser-known gems, there really is something for everyone. 
Plan your trip to Durham
For more information, see Gemma Hall's guide to Durham:
When travelling in the UK from overseas, don't forget to pack an international travel adapter, plenty of layers, a waterproof coat and a good strong pair of boots.
For longer trips, consider using a VPN for expats and developing a taste for tea instead of coffee.
The Best Things to do in County Durham
Durham Cathedral
'Half church of God, half castle 'gainst the Scot' wrote Sir Walter Scott of Durham Cathedral. The much-quoted line is inscribed on the city's Prebends Bridge, from where you gain one of the most romantic views of the Norman church. Both a shrine to St Cuthbert and a display of power to the north, the cathedral held a complex political and ecclesiastical role for many centuries after its foundation stone was laid in 1093 on the site of an earlier wooden Saxon church.
The cathedral is entered through the north door under three zigzag arches. Note the large replica Sanctuary Ring with its wild eyes and locks (the 12th-century original is on display in the cathedral museum). Until the early 17th century, those accused of criminal wrongdoing were offered temporary immunity from prosecution in the cathedral by knocking on the door.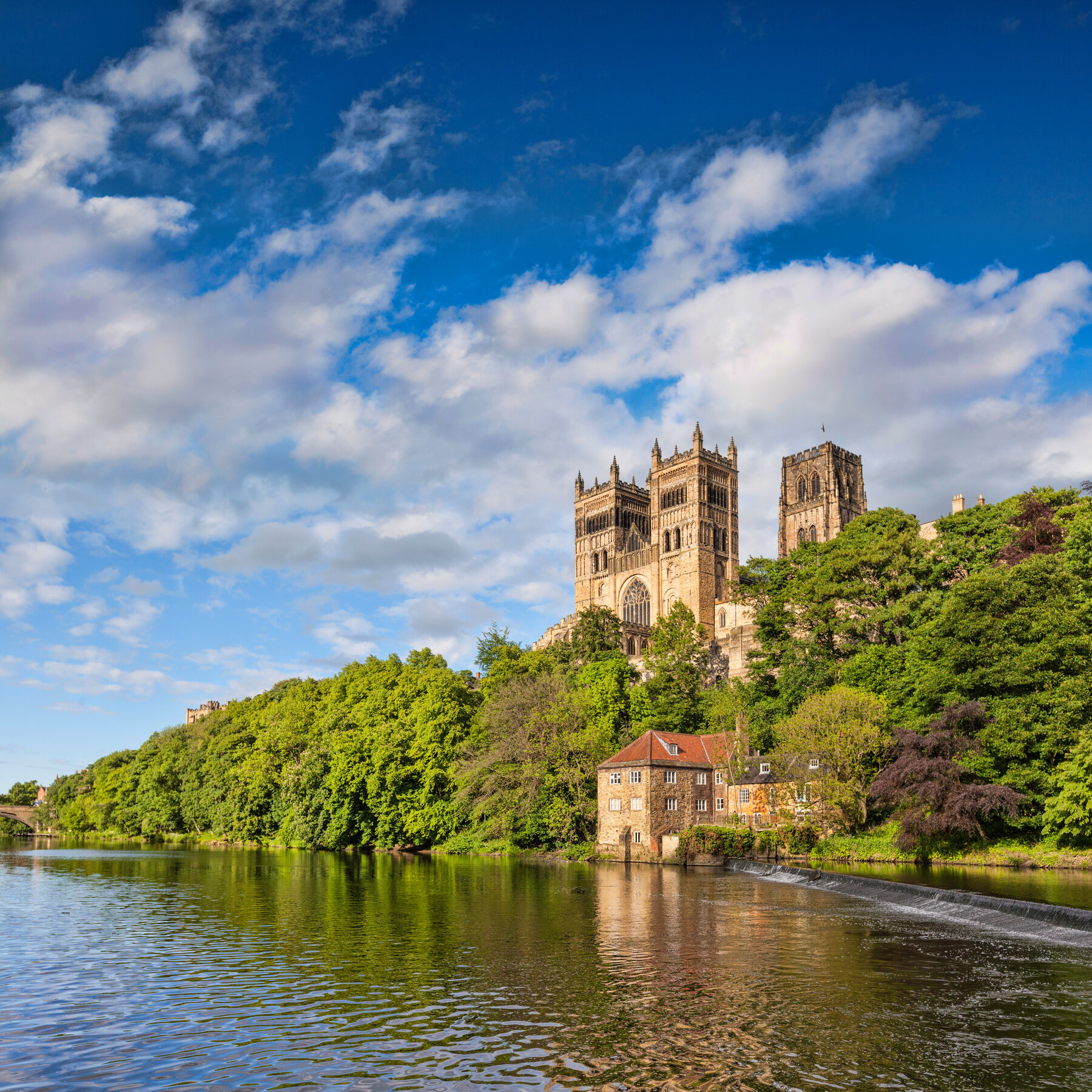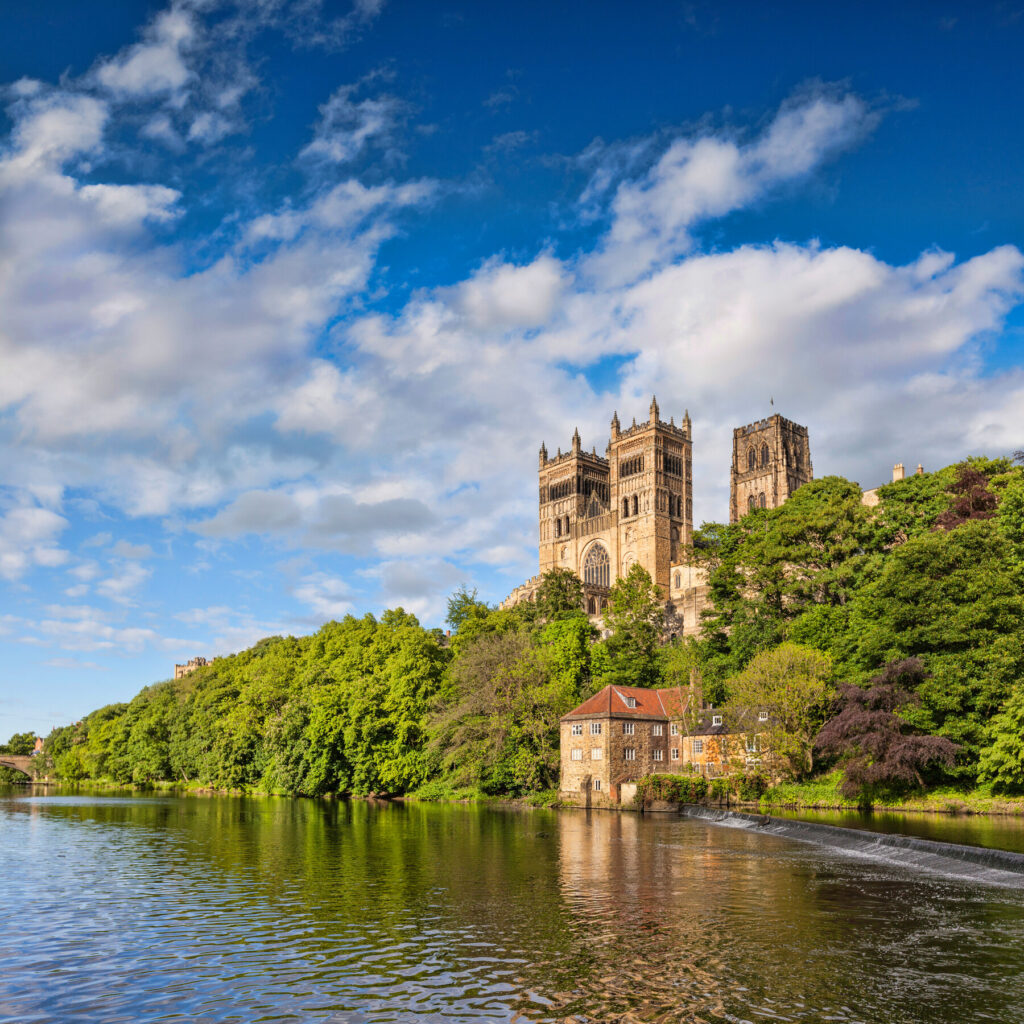 The immense body of the cathedral – the nave – is also quite jaw-dropping with its thumping 7ft-wide drum piers carved with geometric patterns, and alternating columns soaring past the arcades and galleries to form a series of elegant arches spanning the vaulted ceiling, 75 dizzying feet above. If you've arrived late in the afternoon, sit yourself at the back of the nave and take in this sight while the exquisite voices of the city's Chorister School come in waves through the church.
Durham Heritage Coast
Durham offers some of the most outstanding coastal scenery in the country: towering limestone cliffs draped in greenery above pebble-strewn shores; the luminous North Sea stretching to the horizon like a sheet of aluminium.
On the cliff tops, wildflower meadows attract many butterflies and birds, but the most distinguishing features of Durham's coast between Sunderland and Hartlepool are the steeply sided wooded gorges or 'denes' formed by glacial meltwater eroding finger-like channels in the limestone escarpment. Now important refuges for rare plants and ancient trees, a network of paths allow walkers to explore these treasured nature reserves that open to the sea offering an unusual diversion away from the shoreline.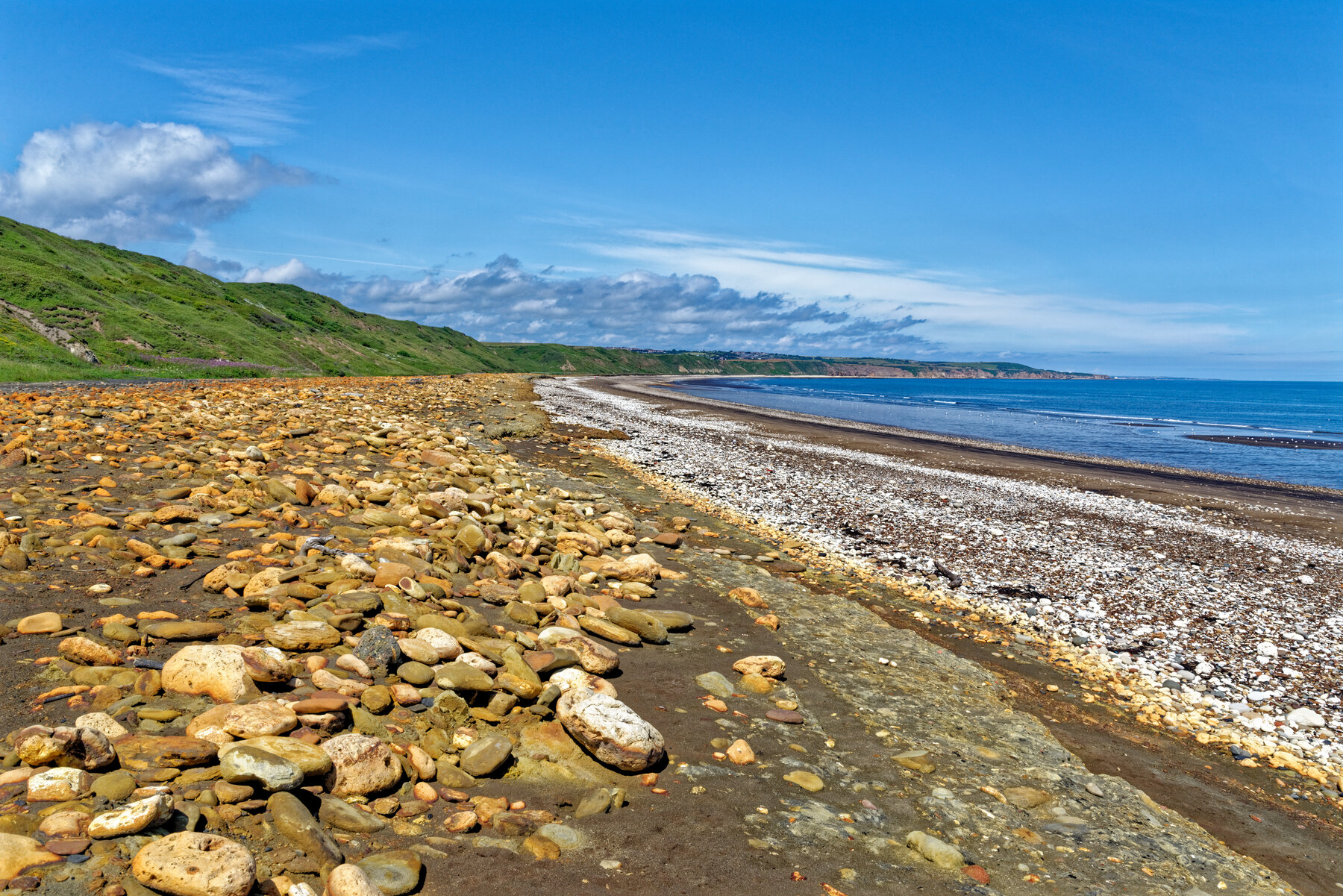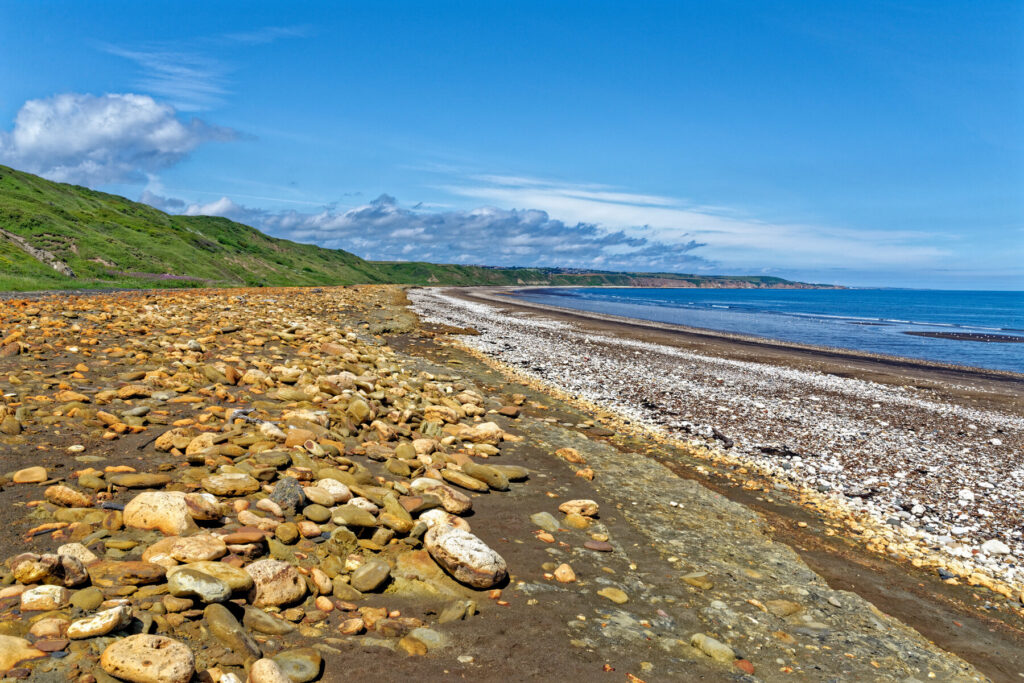 An 11-mile coastal footpath connects Seaham with Crimdon – much of which passes through nature reserves. It's a challenging and exhilarating linear walk (though shorter, less strenuous circuits are possible) up and down the denes, across rare wildflower meadows and through saltmarshes on raised boardwalks but, for most of the way, walkers are elevated 100ft high on the clifftops, taking in the glinting North Sea and expansive views.
Weardale Railway
Opened in 1847 during the boom years of mineral extraction, this branch line of the Stockton & Darlington Railway was eventually extended to Stanhope and Wearhead but by the time it reached the end of the line in 1895 the lead mining industry was on the wane.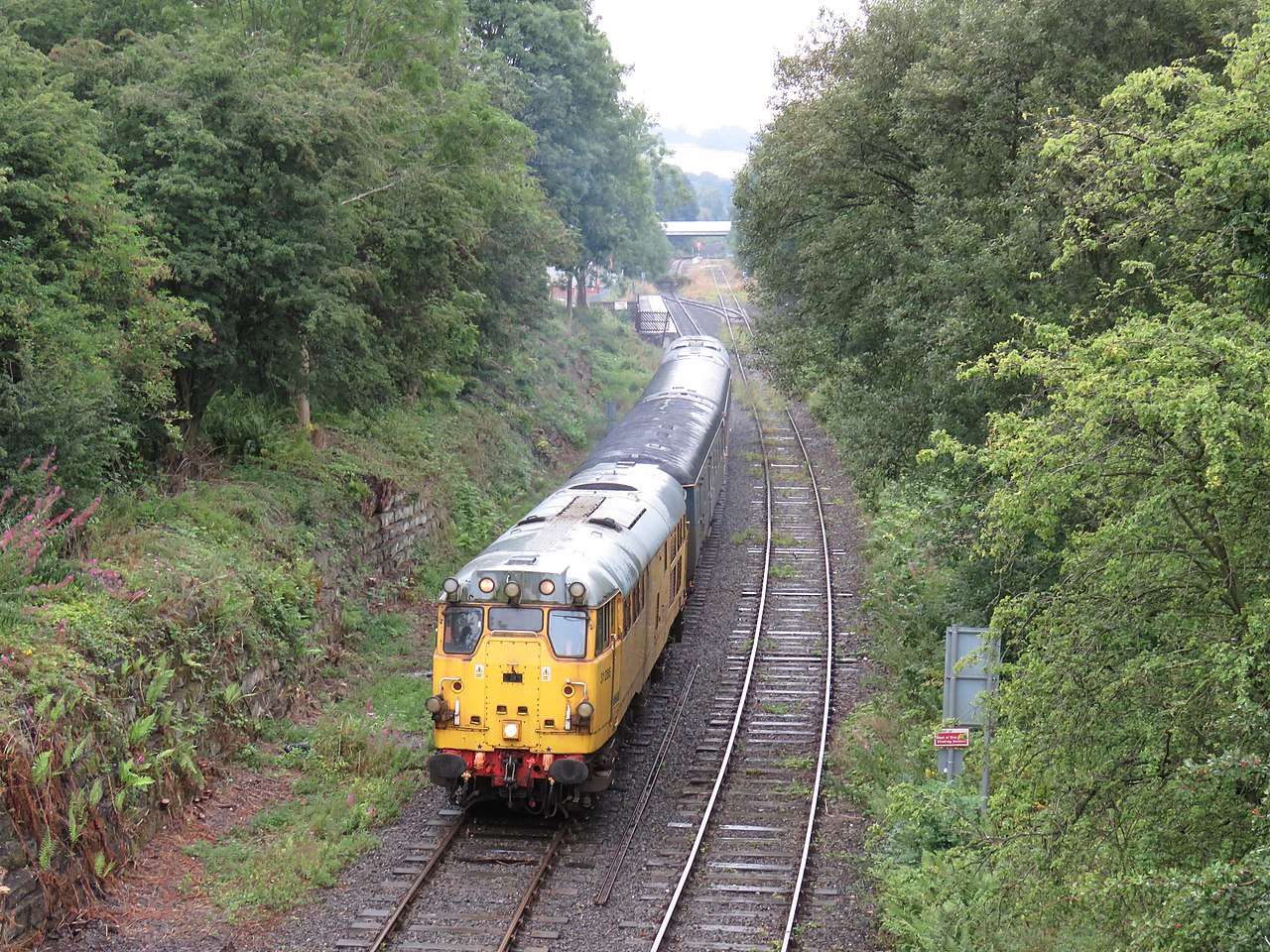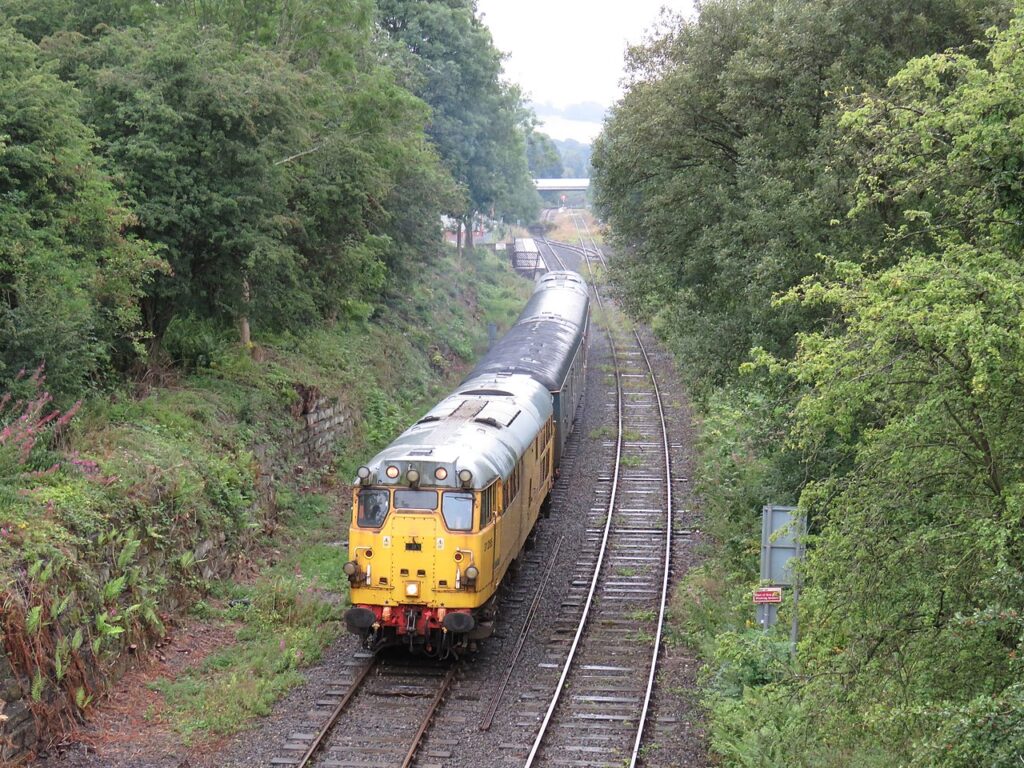 The line closed in 1993 but reopened soon after as a heritage railway with stations at Bishop Auckland West, Witton-le-Wear, Wolsingham, Frosterley and Stanhope. At the time of writing, the line was restricted to a six-mile stretch between Wolsingham and Stanhope but by Easter 2023, it will hopefully run for 16 miles between Bishop Auckland West and Stanhope with the potential to extend to Eastgate in the distant future.
Steam and diesel engines run three-times daily when operational, taking in unspoilt valley scenery as they chug above the wooded River Wear. The old station buildings and arched iron bridge at Stanhope are particularly eye-catching, as is the station in Wolsingham (a private house but still with all its original features and signage).
Raby Castle and grounds
Descending over the hills from the north, Raby Castle appears in the vale below, some seven miles from Barnard Castle, looking terrifically majestic with its stonking embattled towers connected by curtain walls and encircled by a moat and wider deer parkland. It's what children might call 'a proper castle', and rated by architectural historians as one of the finest medieval fortresses in England.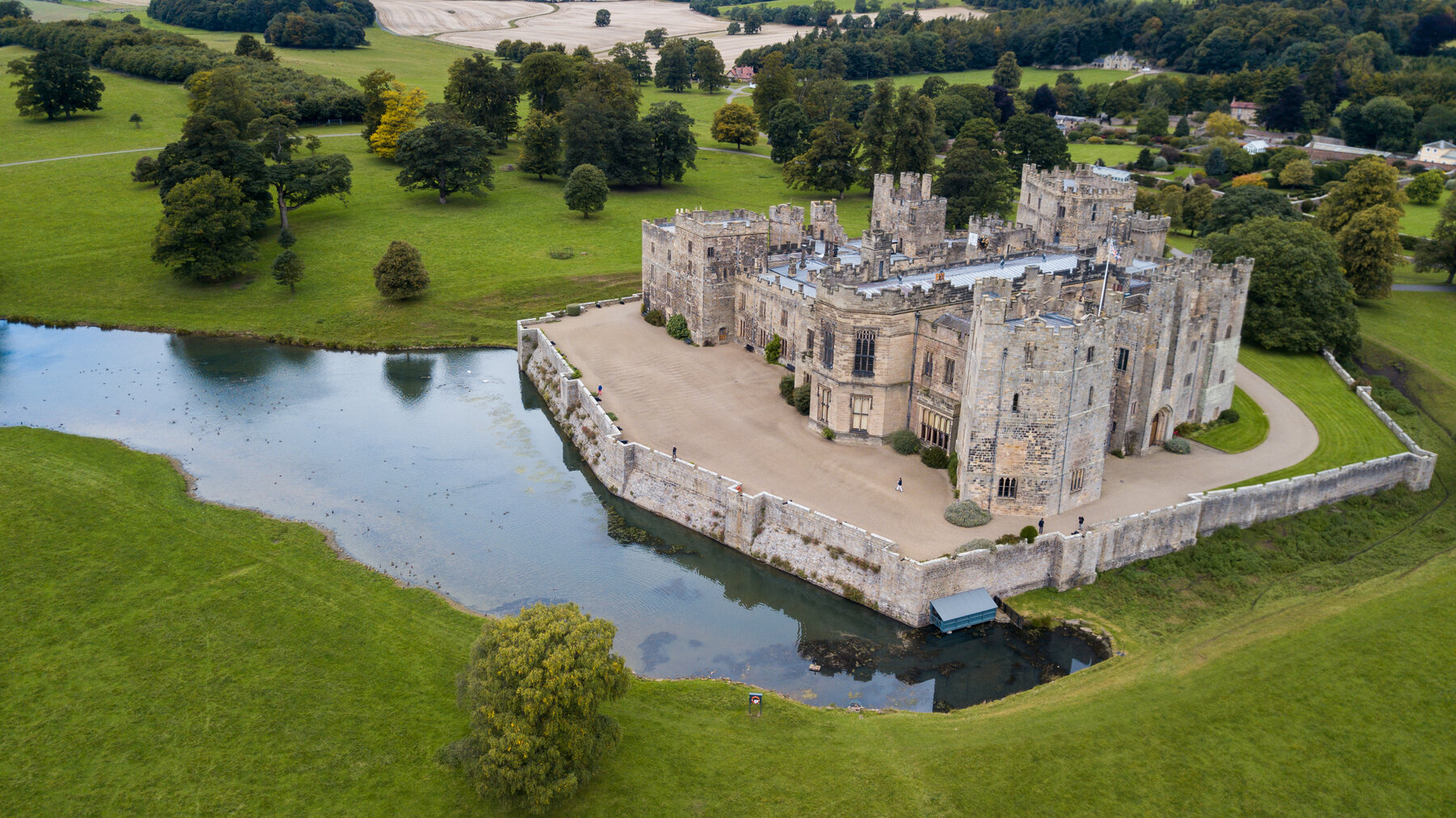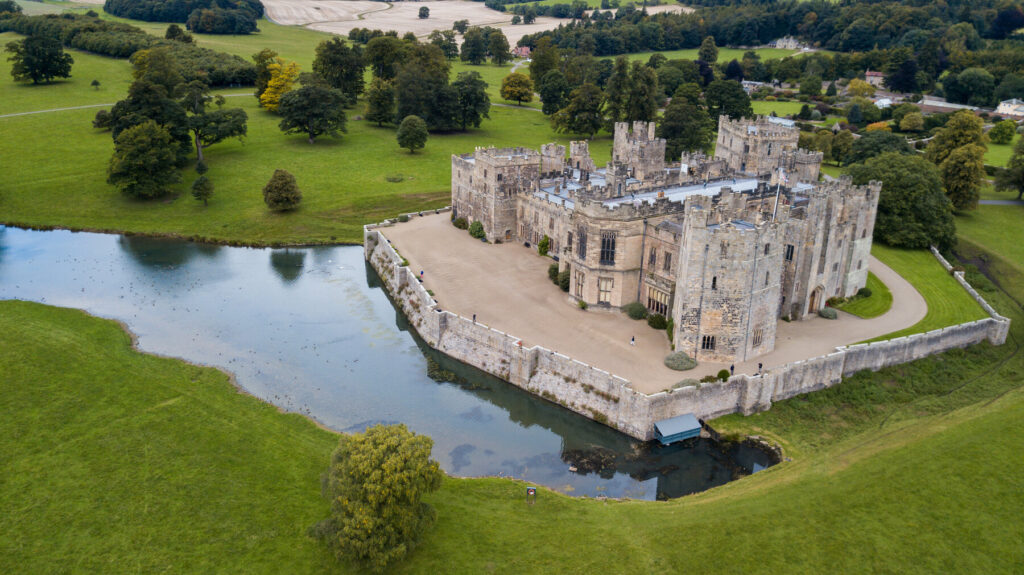 Set in a 200-acre parkland where deer have roamed since Norman times, Raby's wider grounds and formal Walled Garden are worth allowing a few hours to explore. Most striking are the tremendously high yew trees that form an organic shaped wall (it takes two gardeners one month to cut it).
High Force
Geological events 295 million years ago triggered what would create the biggest waterfall in England. Molten rock forced upwards through the earth spread through softer rocks before solidifying to create a flat, erosion-resistant sheet or 'sill'. The softer sandstones, shale and limestone at High Force have worn away over millennia, undercutting the harder whin sill, which outcrops spectacularly in the Tees here forcing the entire river to plunge some 70ft over its grey cliff edge into a boiling cauldron of white water.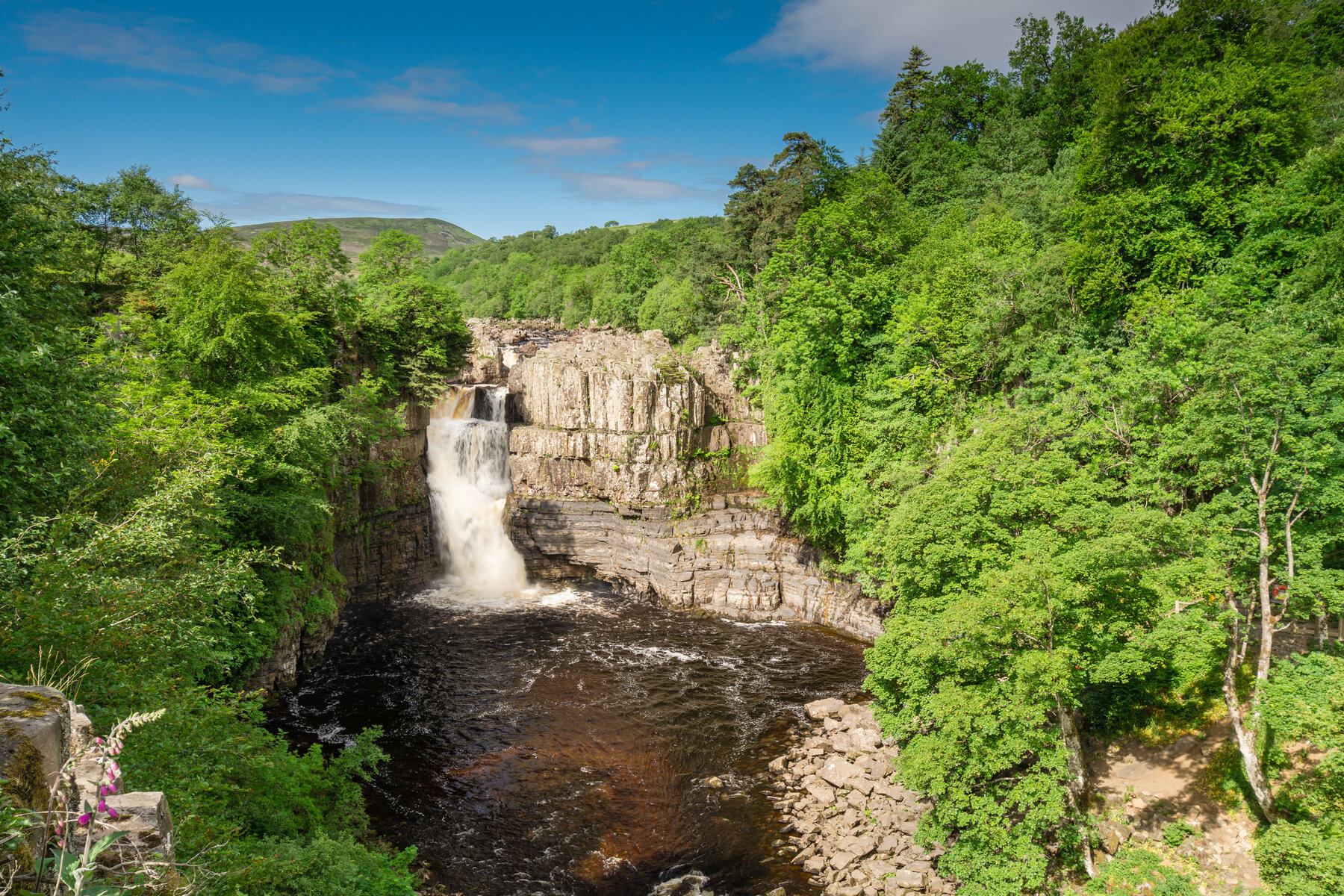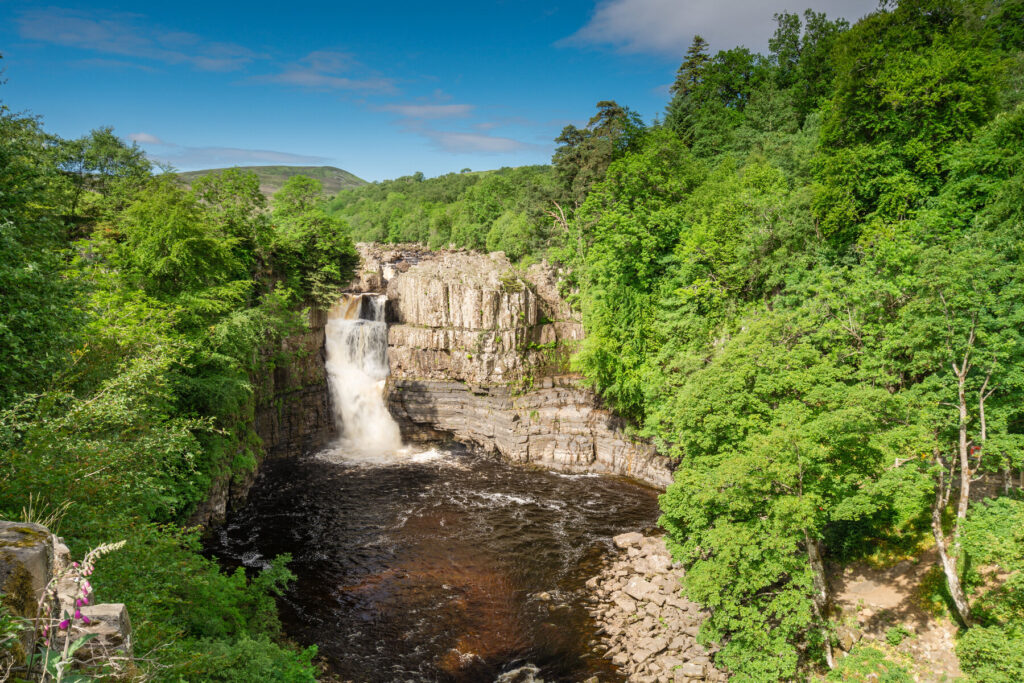 It's one of the greatest natural attractions in the North, both for its power and height, and the theatre of crags, woods and moors in which its performance is staged. The wide, gravel path is just about suitable for wheelchairs and rugged buggies, and though it may be a bit of a bumpy ride, it does offer a splendid view of the River Tees in the deep gorge below.
Once you've had your photo taken by the waterfall, those on foot can climb a steep flight of steps and return to the nearby High Force Hotel via mixed woodland. It's a pleasant, well-marked trail through birch, beech and conifer trees and involves crossing a beck by a little footbridge.
Durham Miners' Hall
Known affectionately as 'Redhills', the historic home of the Durham Miners' Association headquarters strikes an emotional chord with communities of the Durham Coalfield and is pictured on a number of miners' banners. Out of 100 buildings identified by Historic England for their significance in shaping England, the 1915 Miners' Hall is up there alongside the likes of St Paul's Cathedral and the Palace of Westminster. It is, they say, 'one of the finest trade union buildings in Europe'.
The 150ft-long façade with its domed roof and porch is a commanding frontage – a proletarian retort in red brick to the stone country manors of mine owners, and a muscular display of the collective might of the 200,000 coal miners the union once represented.
Though the last Durham coal pit closed in 1993, the colliery villages and towns in the county are still culturally connected to the industry in many unshakeable ways, and Redhills remains a community hub, with music, arts and local groups utilising the building.
Glass Beach
At the north end of Seaham is Glass Beach, famous for its pearls of sea glass – a reminder that Seaham was the largest glass bottle manufacturer in Britain between the mid-1800s and 1921. On sunny weekend mornings, locals go beachcombing for these tiny fragments of frosted waste glass glinting in the sand in many different shades of blue, green, clear and amber. It's obvious who are the treasure seekers: they're the ones walking heads down, slowly meandering across the beach, pausing every now and then to extract beads from the sand.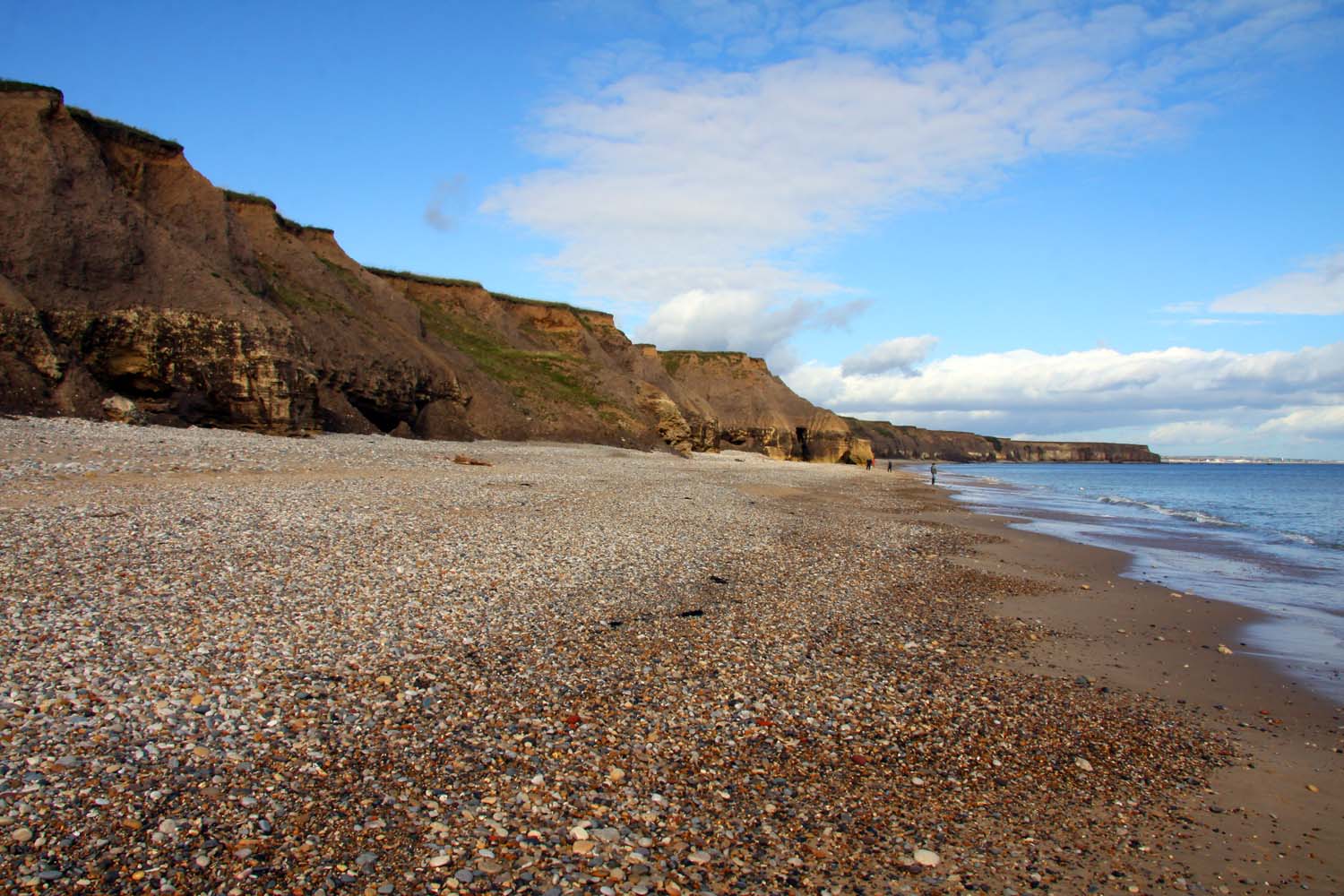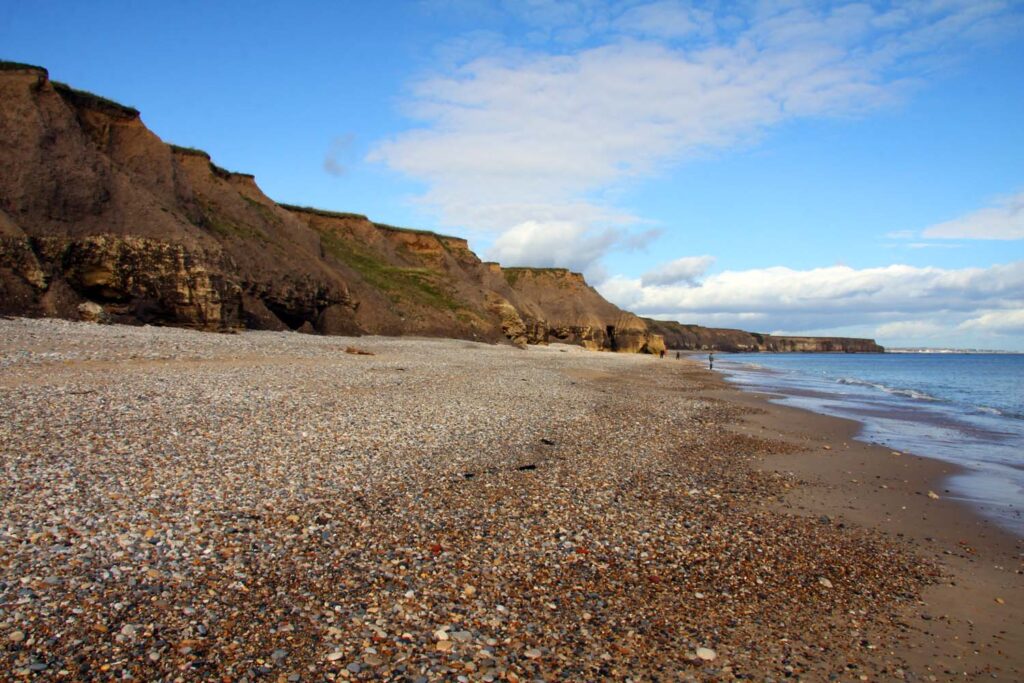 Glass Beach, as it is known to many – though officially it's North Beach – is famous for its 'multies' containing several shades in one piece. You can scour the beach simply by searching with your eyes, but the best technique is to shift the sand with your foot to reveal beads hidden below the surface. Local jewellery makers work the glass into necklaces, rings and bracelets to sell online.
Escomb Church
Simply one of the most moving places to visit in Durham, Escomb Church is unmissable. To stand in its circular churchyard, unchanged for 1,300 years, and gaze at the lines on its venerable sundials and the uneven, pitted, scored and worn stones in its walls, wondering which were pillaged from the nearby Roman fort of Binchester, instils a sense of permanence and continuity; a connection to a time so long ago it is hard to imagine how a building could have remained intact for so many years. But here it stands: still a place of Christian worship; still telling the time.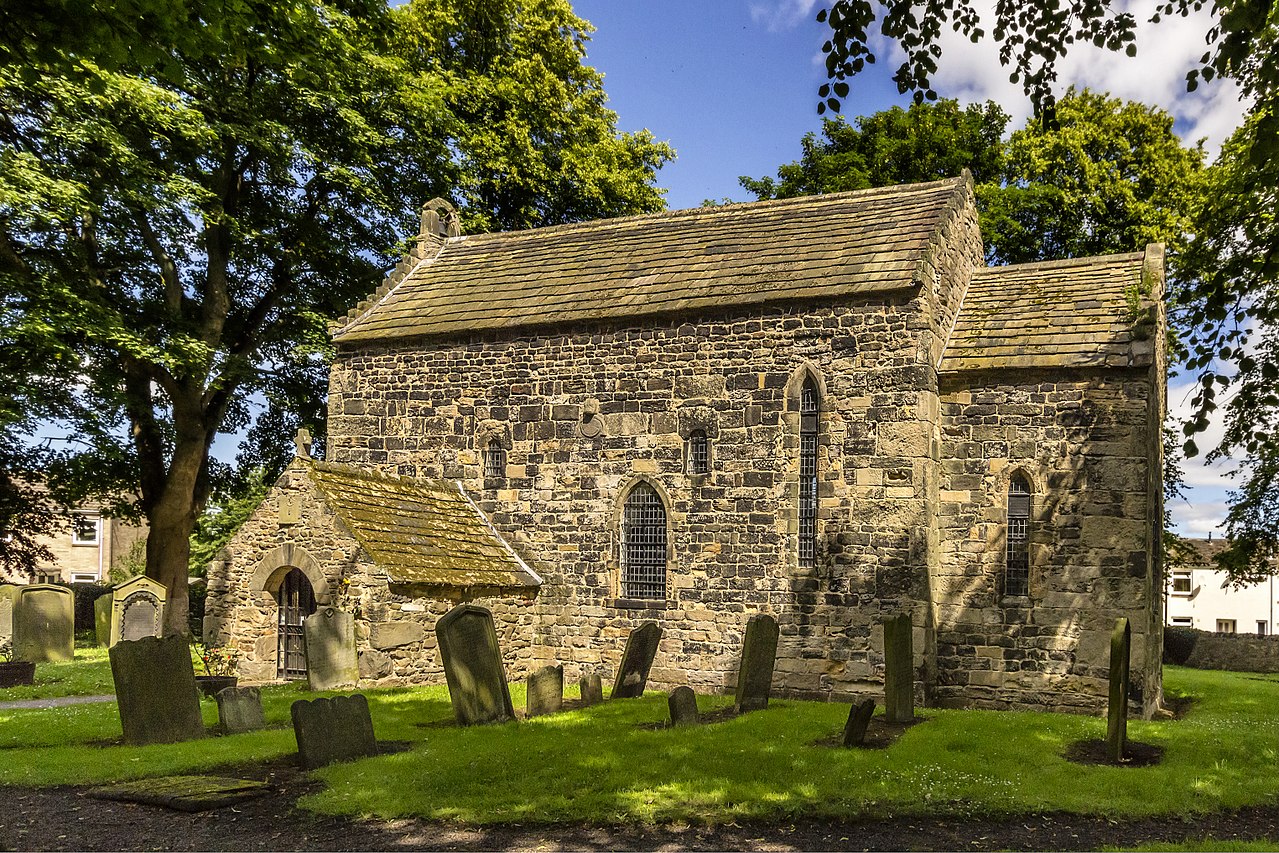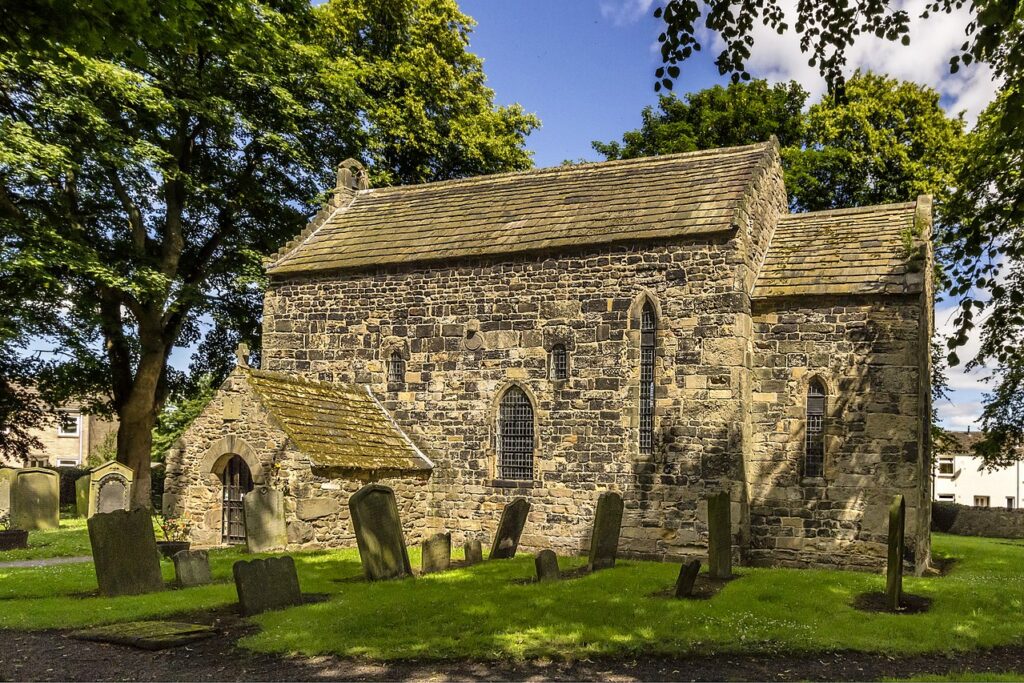 A black grave cover made from Frosterley marble, encrusted with hundreds of fossilised sea creatures, lies in front of the altar. The stone cross on the wall behind the altar may have been a 'preaching cross' used by missionaries in the early days of Anglo-Saxon Christianity and before this church was built.
Outside, many irregular stones are found in the church walls. Look for a horse mount, Roman altar stones and a grooved slab possibly carved by chariot wheels. Their origins are not altogether clear but it is certainly enjoyable looking for these stones and pondering their former life.
---