In this new series, travel-writing trainer Jonathan Lorie introduces the classic travel books on his shelf and explains how these can inspire your own traveller's tales. This week: books about place.
In these strange days when nobody can travel, the armchair journey comes into its own. In recent weeks I've followed my favourite travel writers to the cafes of Paris, the sierras of Spain and the islands of the Hebrides, without once leaving my home. It's been a chance to catch up with the classics on my shelf – and these are three of my all-time favourites.
As I Walked Out One Midsummer Morning, by Laurie Lee
Wonderfully poetic descriptions of Spain as it was when the teenaged Lee tramped across it in 1937, carrying only a knapsack and a fiddle to busk his way.
The author was originally a poet and his use of image and phrase to conjure a world is inspiring. This is the book that launched a generation of Brits onto the road.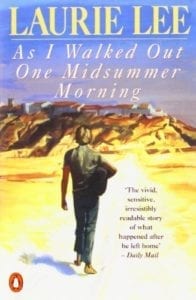 A Moveable Feast, by Ernest Hemingway
For me this is the ultimate memoir of living in Paris, a series of light but vivid sketches of the author's early life, 'when we were very poor and very happy', in the glittering city of the 1920s.
If you're interested in becoming a writer yourself, the book is full of hints and tips and a model of how to write simple and clear.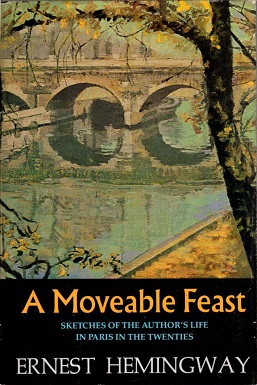 The Wild Places, by Robert Macfarlane
Winner of this year's Stanfords Dolman Travel Book Award, which I helped to judge, Macfarlane is an exquisite writer on the great outdoors. As the title suggests, in this book he journeys to the UK's wildest places, sleeping on beaches and cliff-tops, searching for an inner as well as outer wildness.
It's the most interesting and intense of the recent wave of New Nature Writing which has reminded us that Britain too has wonderful locations to discover.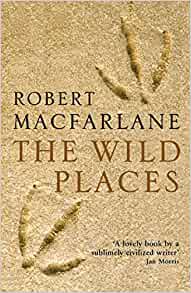 Tips from a travel writer
If you're thinking of using the lockdown time to write about your own journeys, then these three make a lovely starting point. For the best – and most painless – way to get going as a writer is not to write at all, but to read. Read good books by good authors, pick up the tricks of the trade, and enjoy the ride as well.
The three above are lively examples of how to capture the spirit of a place. This is the key requirement of any piece of travel writing. The books on my shelf are a wondrous hybrid of all kinds of stories – memoirs, adventures, escapes and discoveries – but they always have a strong sense of location. That's what makes them 'travel'.
But in our daily lives we don't talk about places in a very descriptive way. So if you want to picture a place on the page, you'll have to do just that – picture it. Close your eyes and remember, as sharply as you can, exactly what it looked like. How many boats were in that harbour? What kind of boats – sparkling yachts, rusty trawlers, wooden skiffs? And what sounds could you hear – seagulls mewling, engines throbbing, surf crashing? Did you smell seaweed from the mudflats, fried squid from a cafe, joss-sticks from a temple – each of those details builds a different picture of a seaside space.
The other great trick is to leave stuff out. Don't include every detail from your memories. Pick out just the significant things, especially those you don't find elsewhere. So forget the average stuff – the colour of the water or the shining of the sun – unless these are amazing. Include instead the special stuff – the slow, Swahili murmuring of fishermen in scarlet sarongs at dawn as they push a dugout canoe across the sand and paddle off through a mangrove swamp towards the open sea. Now you couldn't mistake that for Brighton beach, could you?