Intelligent, highly sociable and playful, elephants are among the most entertaining animals to observe for extended periods. They are also perhaps the most physically intimidating of all living creatures, on account of their immense bulk, fierce trumpeting call and unpredictable temperament.
Here is our pick of the best places to see elephants across Africa.
Hwange National Park, Zimbabwe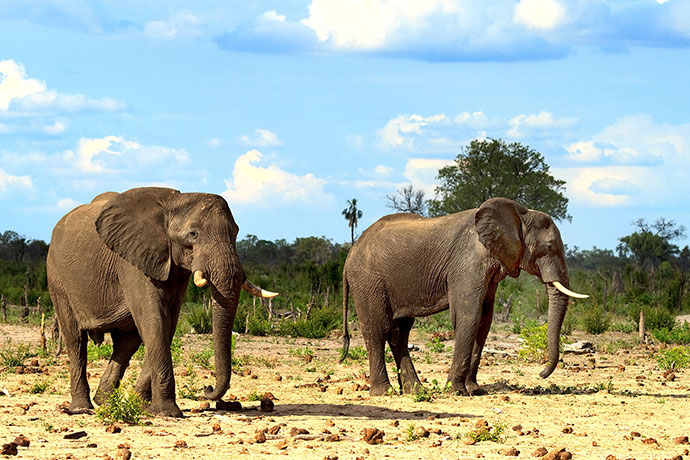 Hwange National Park boasts the highest diversity of mammals of any national park in the world, including one of the largest elephant populations on Earth, which numbers anywhere between 20,000 and 75,000 in the peak dry season.
Ruaha National Park, Tanzania
Ruaha National Park has the largest elephant population of any Tanzanian national park, despite the heavy poaching that has reduced numbers within the Greater Ruaha ecosystem, from around 70,000 in 1970 to 7,000 in 1990.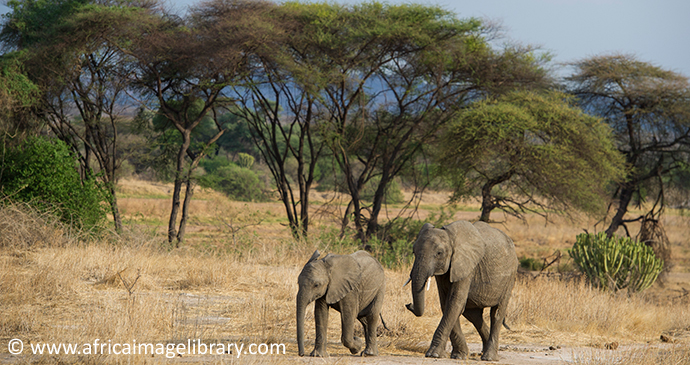 Today around 15,000 elephants are thought to migrate through the ecosystem, and sightings are almost a certain, especially in the late dry season when hundreds of elephants congregate daily along the stretch of river between Ruaha River Camp and the Mwagusi confluence.
Loango National Park, Gabon
Gabon is not yet a mainstream destination and therefore one of the best places in Africa to get up close with wildlife. Loango National Park is the jewel in the crown of Gabon's 13 parks and offers one of the world's most exhilarating safari experiences, thanks to its irresistible combination of scenery and wildlife.
Loango's endless beach is one of the few places in the world where buffalo and forest elephants still have access to the sea. Most chances to see elephants wandering the white-sand beaches are during the rainy season from October to April.
The Chobe River, Botswana
One of the main attractions of the boat trips on the Chobe River is the large family groups of elephants that troop down to it waters to drink and bathe, affording spectacular viewing.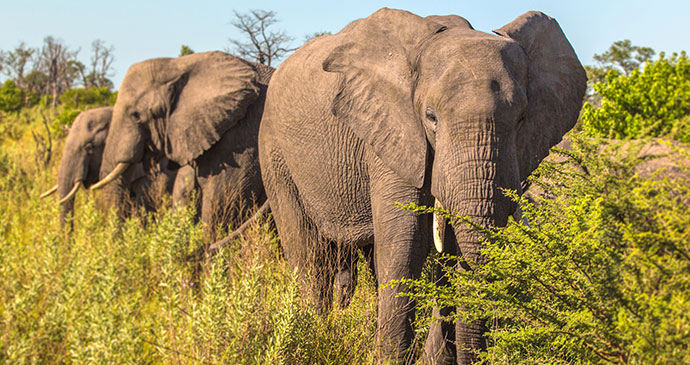 You'll find these elephants here at any time of day, but they're especially common in the late afternoon, just before sunset.
Mana Pools National Park, Zimbabwe
Mana Pools National Park is famous for its magnificent elephants that return year after year to the same spots.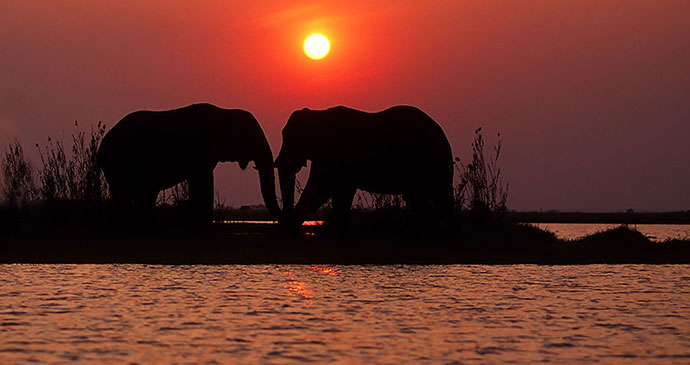 Some of these 'personalities' are regular visitors to camps and provide guests with a real Jungle Book experience.
Majete Reserve, Malawi
Gazetted in 1955 and neglected by all but poachers for its first half-century of existence, Majete Wildlife Reserve is in the midst of a dramatic and encouraging resurgence.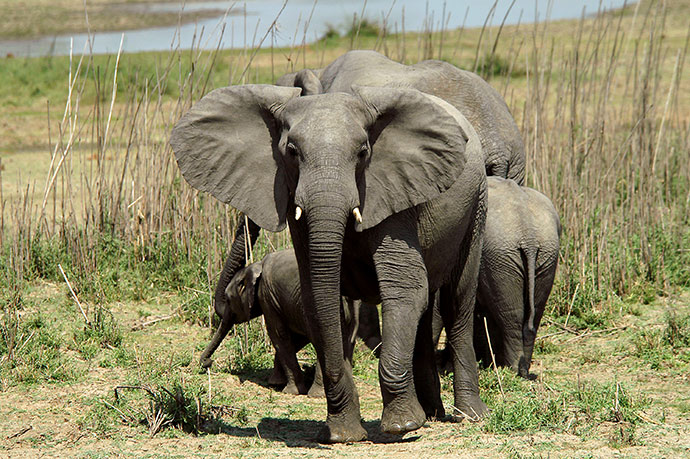 In 2003, the non-profit African Parks Foundation took over the management of the reserve, and in 2017 they began one of the largest elephant relocations in history, beginning by returning 500 of these creatures back to the reserve.
Tarangire National Park, Tanzania
Although it doesn't have the same numbers of elephant as its southern counterpart at Ruaha, Tarangire National Park is also justifiably famous for the prolific elephant herds that congregate along the river during the dry season.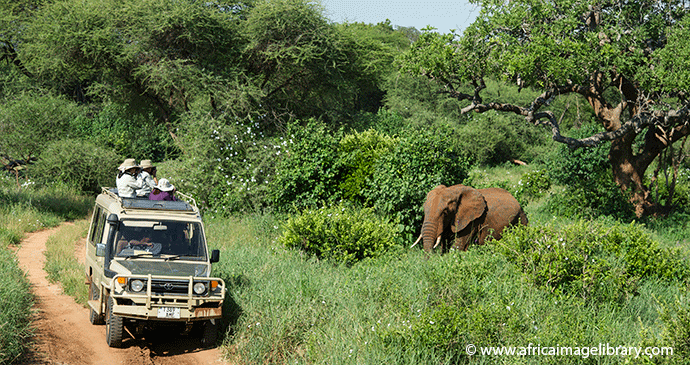 In peak times, it is no exaggeration to say that you might see 500 elephants over the course of a day here.
Kunene, Namibia
The Kunene Region incorporates one of Africa's last wildernesses. Namibia's least-inhabited area and stretches from the coastal desert plain in the northwest and rises slowly into a wild and rugged landscape. Here, slow-growing trees cling to rocky mountains, while wild grass seeds wait dormant on the dust plains for showers of rain.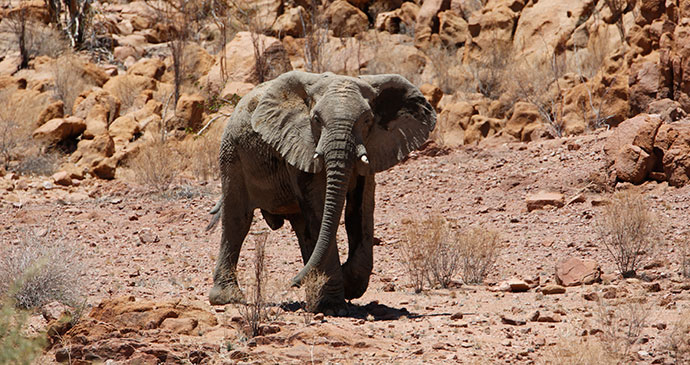 It is also home to the famous desert elephants. Some naturalists have cited their apparently long legs and proven ability to withstand drought as evidence that they are actually a subspecies of the African elephant. Though that status is still being debated, these remarkable animals are certainly adept at surviving in the driest of areas, utilizing their amazing knowledge of the few water sources that do exist in order to survive.
---
More information
Being able to see even one of the Big Five is a magical experience. Here at Bradt, we've composed a list of the 10 Best African Safaris, which contains detailed information on where you can find all the Big Five as well as other amazing safari experiences throughout Africa.
Learn more about African wildlife in our country-specific guides: