Suffolk's rich history is exemplified by its wealth of historic houses and variety of architectural styles. The county also has a number of important museum sites that document the Anglo-Saxon period of the region. Suffolk's medieval history is second to none, and the material evidence is still there to be seen – an abundance of fine Tudor buildings in many towns and villages, an enormous wealth of medieval churches and a good showing of castles too. Visit Suffolk to give your body and your brain some exercise after the confinement of lockdown!
West Stow Museum
Excavations here in the 1960s revealed the remains of the buildings from an Anglo-Saxon settlement as well as a cemetery with over one hundred graves. A reconstructed wooden village has been erected on part of the site, constructed using the technology and techniques of the Anglo-Saxon period.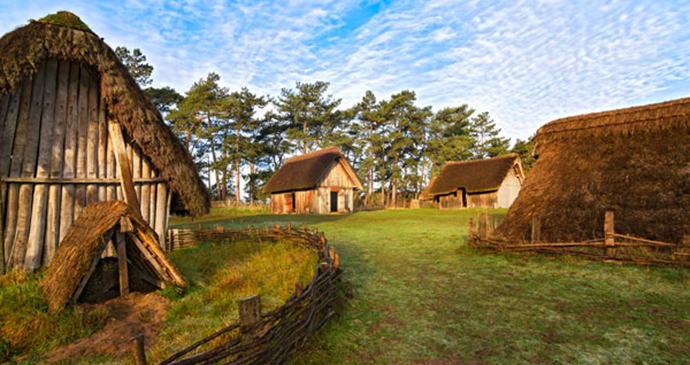 It's all fascinating stuff, with costumed Anglo-Saxon villagers played by knowledgeable enthusiasts occupying the village at the busier times of year. Numerous special re-enactment activities in summer are mostly geared towards children, along with demonstrations for all ages of Anglo-Saxon pursuits like fletching and flintknapping. West Stow Anglo-Saxon village is currently closed, but the Country Park is open.
Museum of East Anglian Life
The Museum of East Anglian life (closed until further notice) is located on a 75-acre site close to the town centre. The museum, or MEAL as it likes to call itself, wonderfully encapsulates all things rural East Anglia, with a range of reconstructed old buildings giving a historic perspective on traditional life in the region.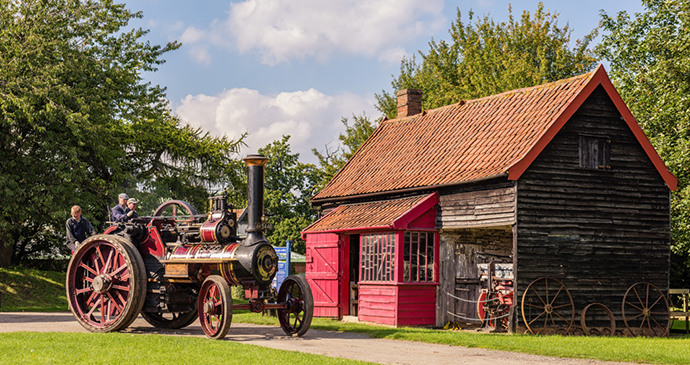 These include windpumps and watermills as well as agricultural buildings. You'll see displays of local trades and crafts like brewing and ropemaking as well as agricultural machinery and a collection of rare-breed animals such as Red Poll cattle and Suffolk Punch horses. MEAL stages special children's activity days in summer that include egg hunts, pond dipping and Victorian days.
Aldeburgh's Moot Hall
The most striking building in Aldeburgh is the Moot Hall (currently open), a Tudor timber-framed building that looks a little odd sitting right next to the beach, and holds a museum of the town's history.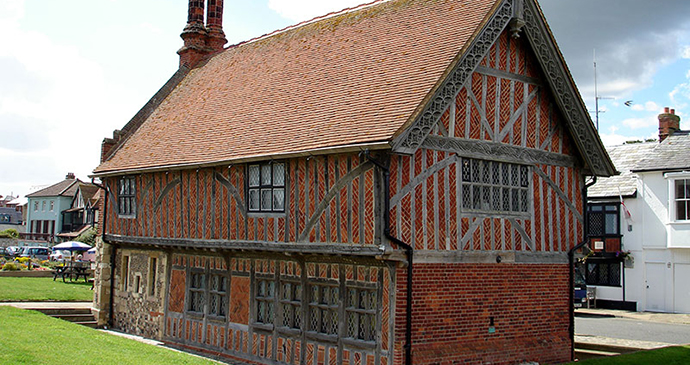 Its current location is thanks to longshore drift rather than eccentric town planning as it used to sit smack dab in the town centre. As elsewhere on this coastline, the relentless North Sea has shaved great chunks off what was once the original medieval town.
The Ancient House in Clare
The Ancient House in Clare (currently open) is one of the finest examples of luxuriant white pargeting (decorated plasterwork, a Suffolk speciality) in the county. A date of 1473 on the wall no doubt refers to the date of the house itself rather than the pargeting, which would be at least a couple of centuries later.
The house now serves as a museum with local history displays and exhibits from archaeological digs in the area. Part of the house is also available to rent as a Landmark Trust property.
Lavenham's Guildhall
The all-white and quite spectacular Guildhall in Lavenham dominates the market square across from the Angel Hotel.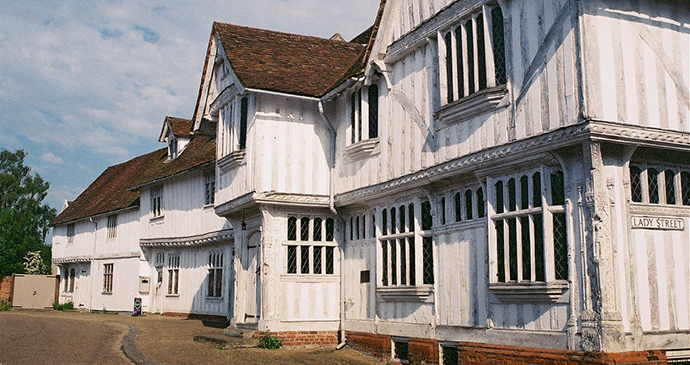 This was the headquarters of the town's powerful Guild of Corpus Christi, and it's a hugely impressive 16th- and 17th-century building that is whitewashed all over, beams and all (currently closed until further notice).
Somerleyton Hall
Owned by the Crossley family who have lived here since the 1860s, this magnificent remodelled Tudor–Jacobean stately home has much to admire – an entrance hall clad in carved oak with marble panels, a ballroom decorated in crimson damask, a large elegant library and a dining room hung with oil paintings.
The extensive gardens are equally impressive, and contain a walled garden with an ornate iron and glass greenhouse designed by Joseph Paxton, the architect of the Crystal Palace, and a yew-hedge maze planted in 1846 (currently open).
Ickworth House
Ickworth House was built in the early 19th century by the fourth Earl of Bristol and Bishop of Derry as a storehouse for his art collection and estranged wife and family; but some of the intended works of art never arrived because they were taken by Napoleon.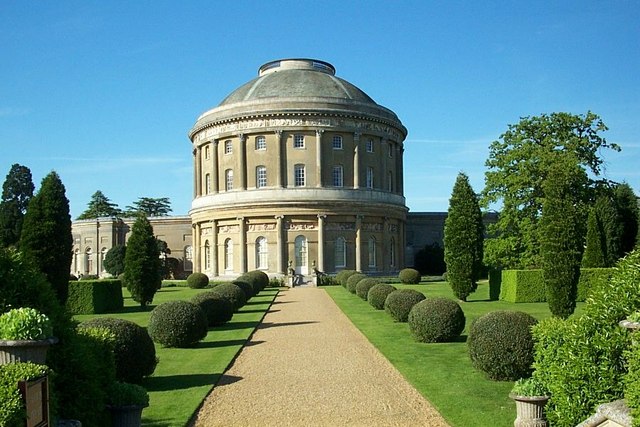 Notwithstanding this setback, a collection was amassed that includes Gainsborough, Titian and Hogarth paintings as well as a vast array of Regency furniture. The exhibition in the basement beneath the rotunda depicts 1930s life in domestic service at Ickworth. The house is now owned by the National Trust (currently open).
---
Interested in finding out more about this region? Why not have a look at the new edition of our guidebook to Suffolk: