In recent years, South Korea has emerged from the shadows of its better-known neighbours as an alternative for tourists from Britain, the US and elsewhere. And it has a heck of a lot going for it. Here are five reasons you should consider South Korea for your next Asian adventure. 
You can go there!
Unlike other countries in the region, South Korea is now almost entirely free of Covid restrictions. Vaccinated travellers don't need to quarantine, restaurants and other sites can be visited freely, and – aside from showing proof of a negative PCR test prior to travel and taking a second on arrival – there are no longer any barriers to access or enjoyment of your holiday.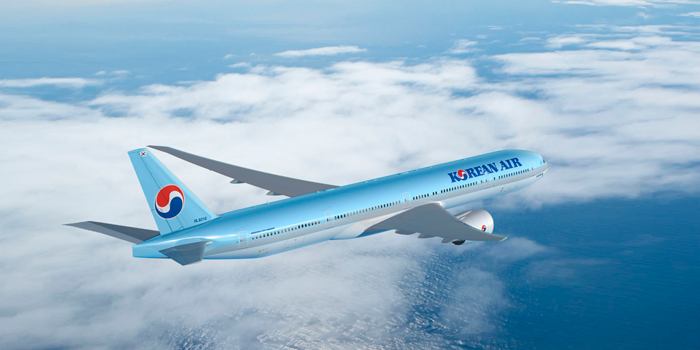 Korean Airlines is one of several airlines serving Seoul's Incheon Airport, with up to five direct flights a week from London airports taking approximately 11 hours.
The food is stupendous
Korean meals tend to feature a whole range of dishes – sometimes almost daunting in number – that genuinely offer something for everyone. A main dish, which might be a stew or soup of meat and noodles or a fillet of fish, will be accompanied by a host of sides, from pickled kimchi to steamed vegetables, marinated tofu, fried pancakes and much, much more.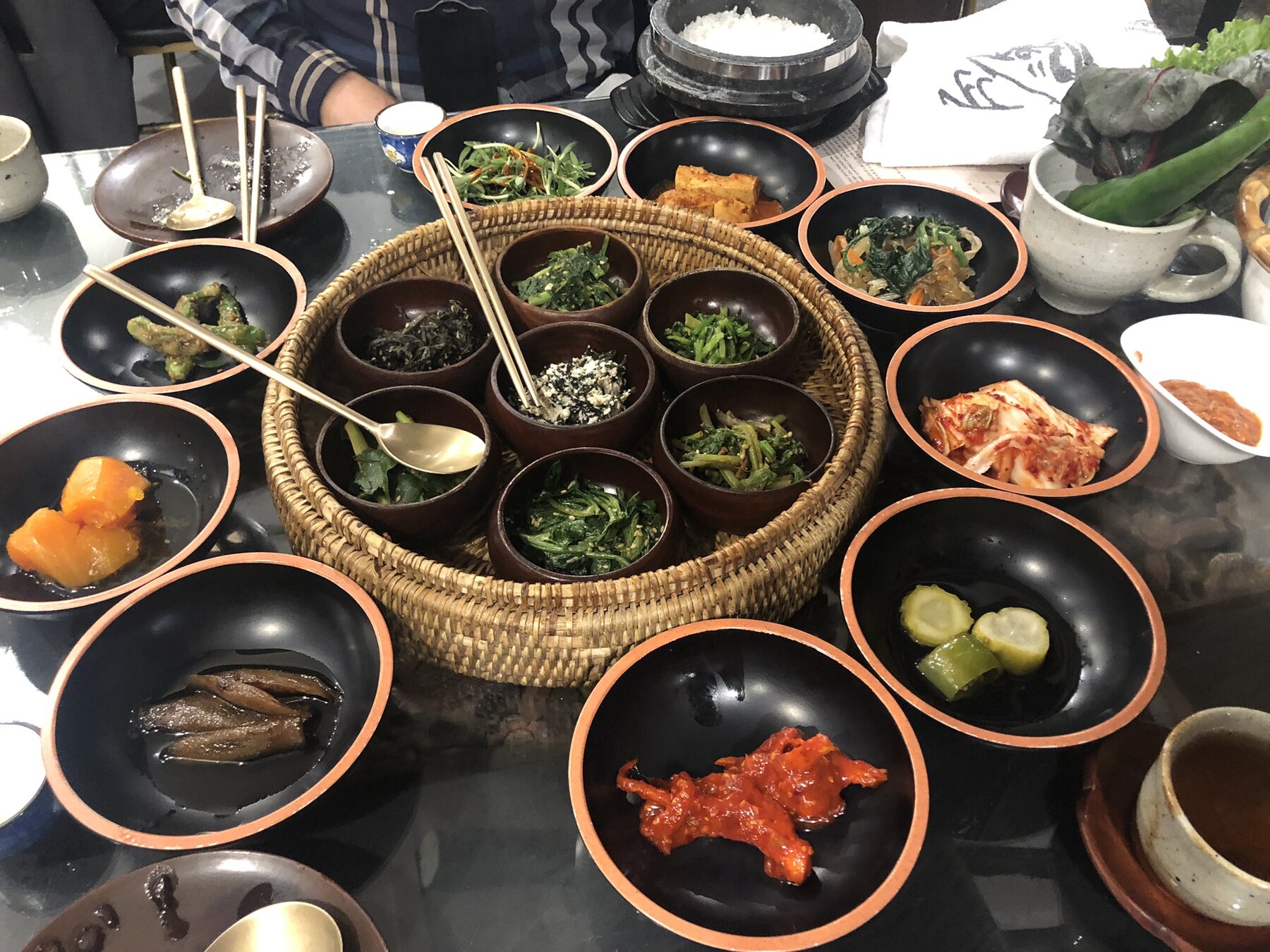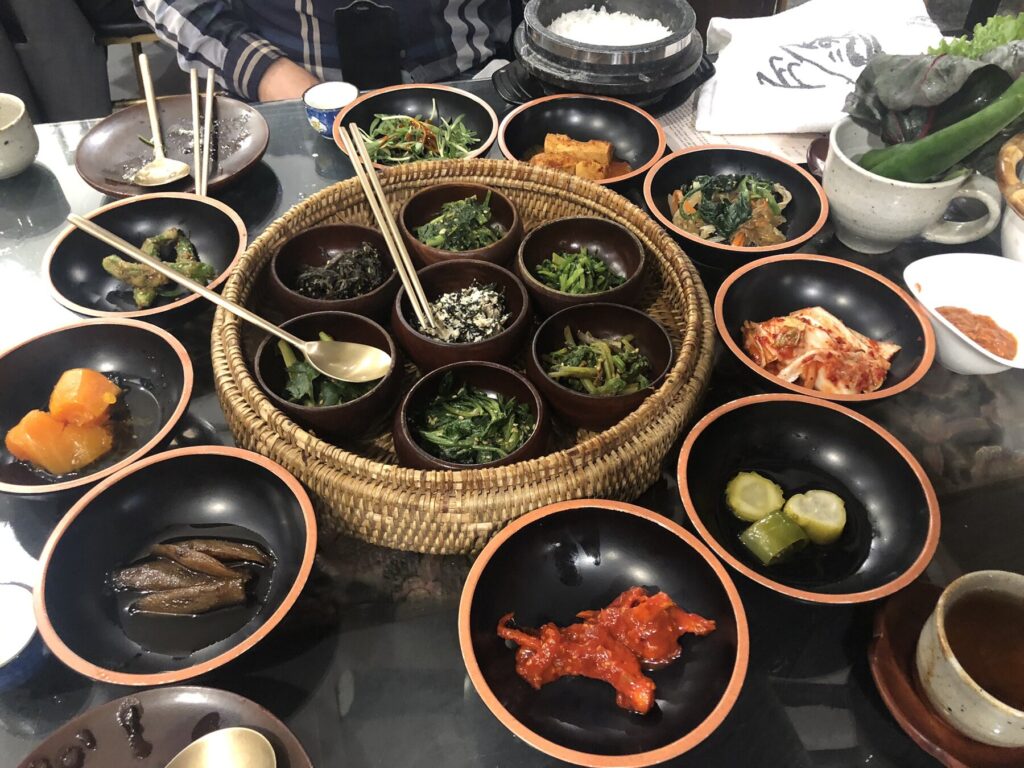 Some of the classics to look out for are bibimbap (a selection of six vegetables, rice and beef that you stir together, adding as much or little of a red pepper sauce as you want); bulgogi (beef barbeque, featuring thin and smoky slices of meat eaten in lettuce wraps); and mandoo (dumplings made with minced beef, pork, chicken or vegetables).
They like a drink
Drinking is integral to social interaction in South Korea, but there's nothing boorish about the culture. Family, friends or work colleagues might gather for a makkoli meal – eating a selection of dishes while drinking a cloudy rice wine called makkoli that's poured from a kettle into little bowls. This rice wine is smooth and tangy, with none of the rawness you might associate with rice spirits. And there's an etiquette around its consumption, with drinkers pouring it for each other (rather than themselves) and holding bowls in two hands to signal respect.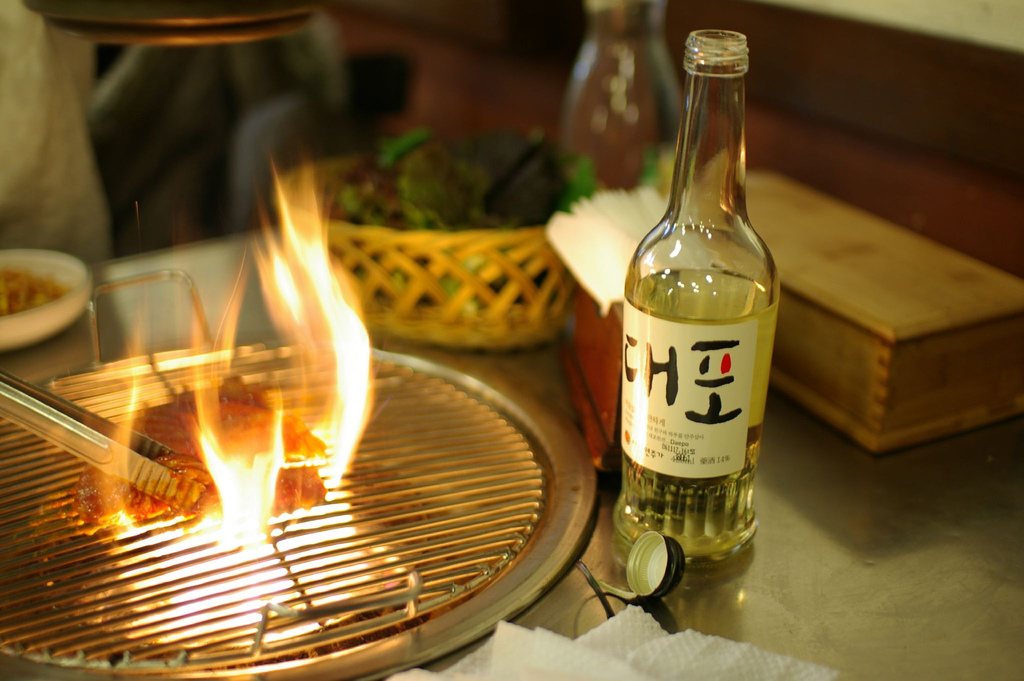 You should also try a pocha. These 'packaway bars' appear on the streets in the evening, often hosted by a single person who does all the cooking and serving from a specially made cart on wheels. The favourite drink is called soju, distilled from rice, wheat or barley, and generally diluted to 16% alcohol or so. It is said that more soju is drunk than any other alcohol in the world!
Historic sites
South Korea is rich in colourful historic sites, many of them dating to the Joseon Dynasty – a 500-year period that permanently shaped much of Korean society. There are five palaces in Seoul, including the largest of the lot – Gyeongbokgung Palace – some of which was rebuilt after being destroyed during the Japanese occupation in the early 20th century.
A brand-new bullet train to Andong allows you to reach the quaint village of Hanoe in just two hours (previously it would take more than four), where you can buy wood-carved masks that were for centuries used in a mask dance in spring to appease the gods. A Mask Festival is still hosted here each September.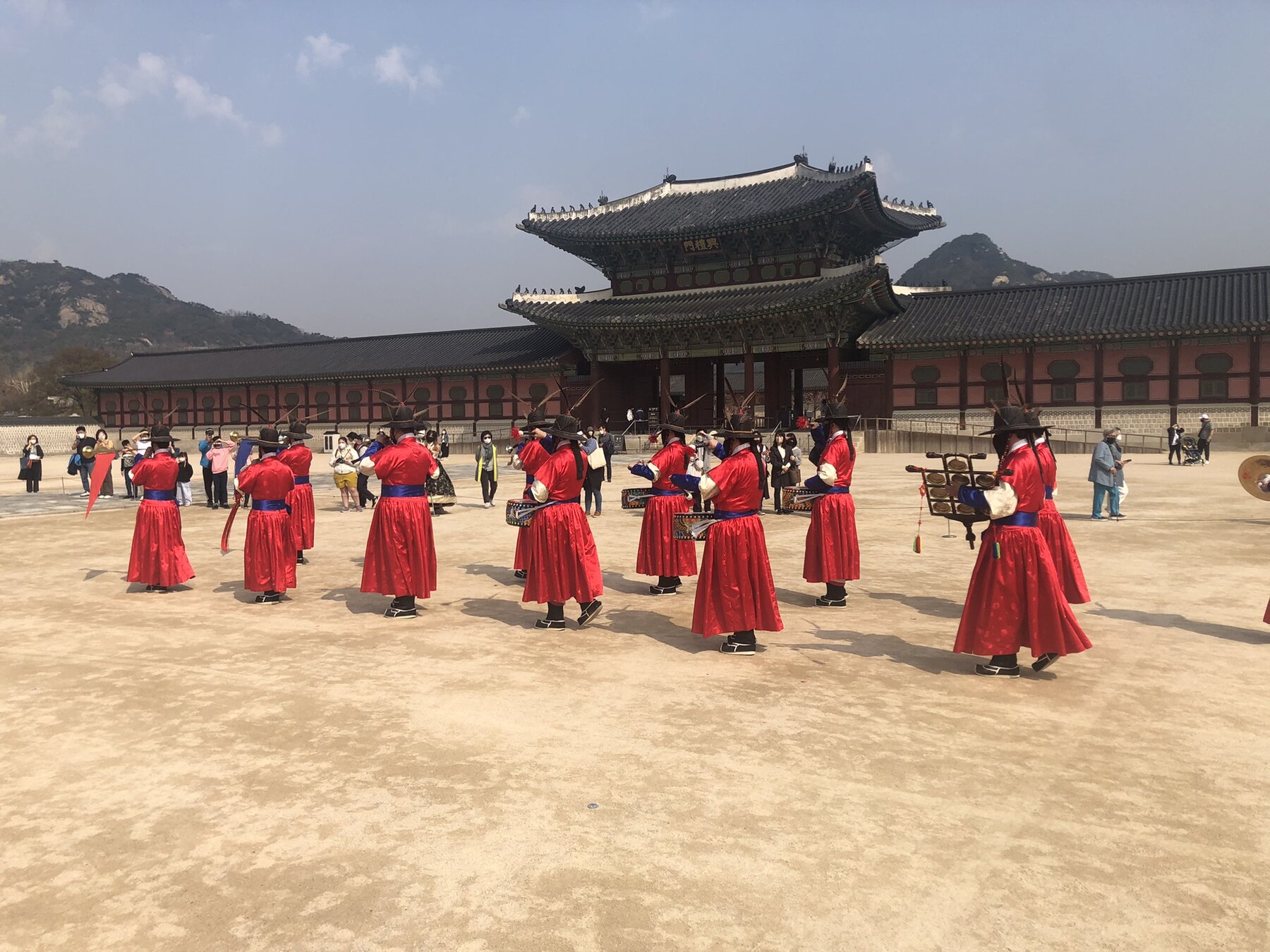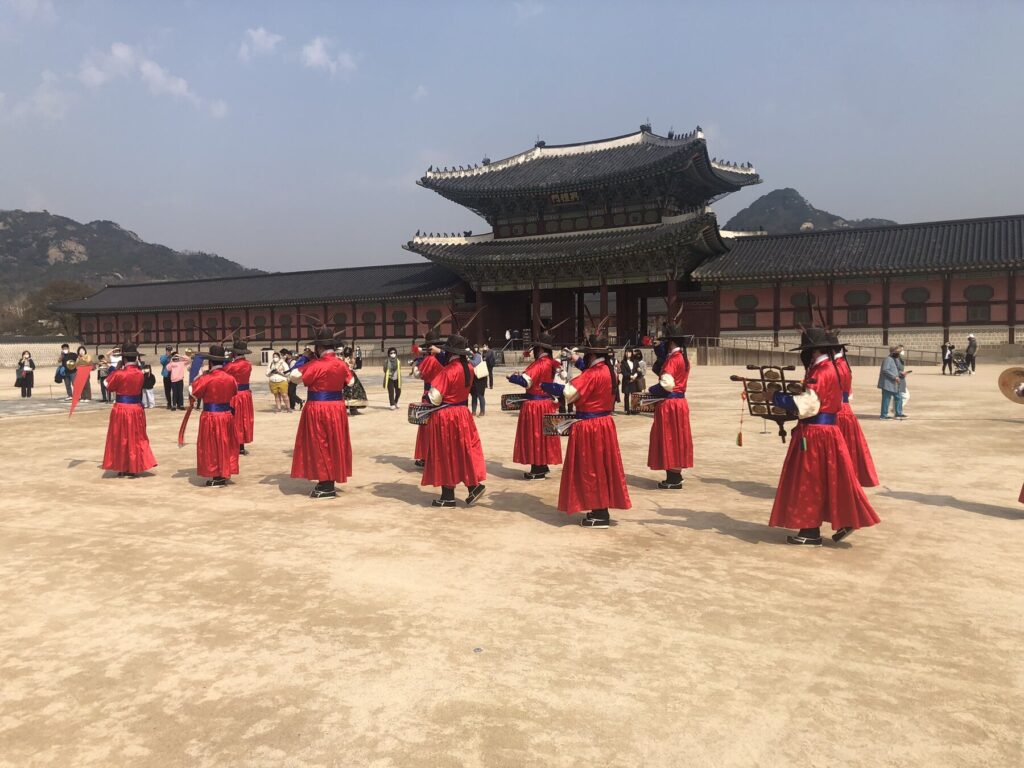 Another place easily accessible by train is Jeonju, which was the home of the 14th-century founder of the Joseon Dynasty. At the heart of the modern city is an area of 700 traditional hanoks – sloping tiled houses – that today hold a variety of businesses (cafés, stores renting out traditional dress called hambok, street food kitchens and much more) but were once lived in by wealthy noble families.
A characterful capital
Seoul is generally associated with skyscrapers and K-Pop, but it offers so much more. You can mingle with the trendy set in the Gangnam district (made familiar worldwide by 'Gangnam Style', a song by a South Korean rapper) or hike in the mountains that surround the capital.
A walk along the ancient city walls is a lovely way to spend an afternoon; first built in the 14th century to protect against invaders and tigers, 12km of the wall still survives.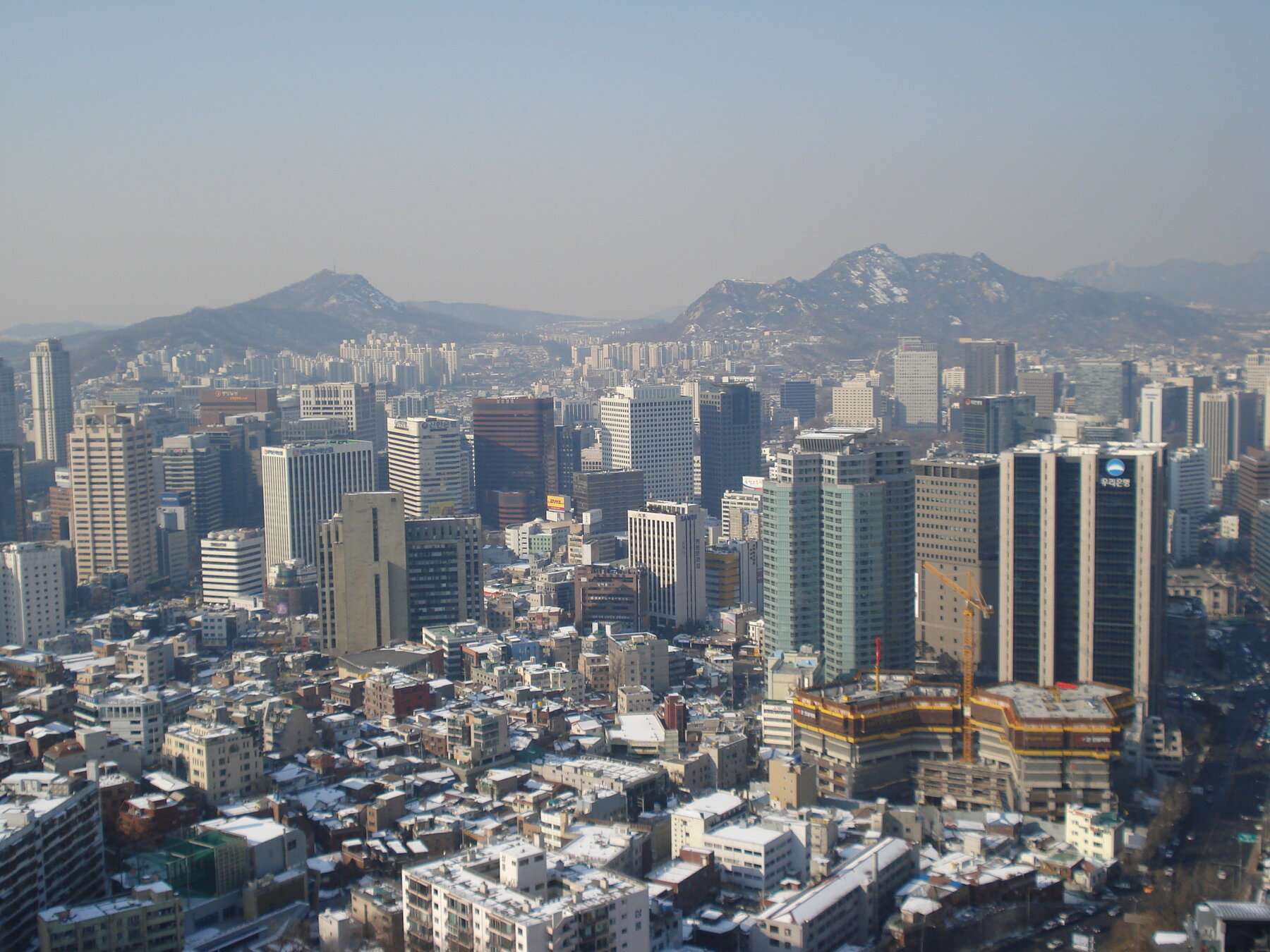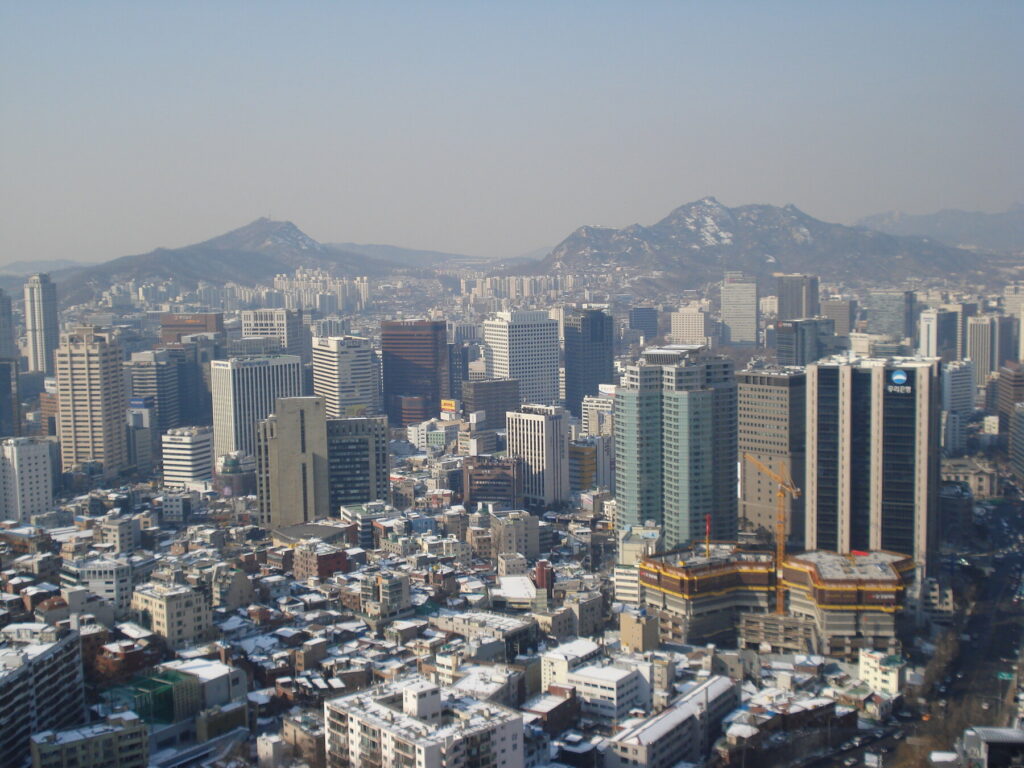 Get up high with a visit to the Namsan Seoul Tower, with its observation deck giving panoramic views, or go shopping for mementoes at the handicraft street of Insadong. Soak up the hectic atmosphere of the Gwangjang Market, with its many street-food sellers, or go for a drink in the artsy neighbourhood of Ikseondong. Whatever you do, this is a safe, colourful city with something for all.
Getting there and away
InsideAsia has a 7-night trip featuring stays in Seoul and Jeonju from £2,110pp (excluding international flights). The package includes 7 nights' accommodation (with a stay in a traditional hanok), all transport across the country, transfers, some private guiding and a range of cultural experiences.
The Asia travel specialist can tailor cultural adventures to suit time frames, budgets and interests. Korean Airlines offers direct flights from £800pp.
Where to stay
Seoul Novotel Ambassador Seoul Dongdaemun Hotel & Residence offers Superior Double rooms (with breakfast) from KRW253,000 per room per night.
Andong A room at Gurume Resorts (including breakfast and dinner) starts from KRW360,000 per night.
Jeonju Hagindang Hanok offers rooms starting from KRW770,000 per night.