Rudolf Abraham is an award-winning travel and documentary photographer and writer, specialising in Central and Eastern Europe. He is the author of a dozen books and has contributed to many more, and his work is published widely in magazines.
When not documenting intangible cultural heritage, photographing traditional festivals or hiking among some of Europe's wilder mountain ranges, he can be found at home in northeast London, or preferably, hiding away on the Croatian Adriatic.
Here, he shares the stories behind some of his favourite images.
Procession of the Ljelje, Croatia
Each year on Whitsun (Pentecost), young unmarried women from the village of Gorjani, near Đakovo, dress in traditional costumes, and following mass go in procession from house to house through the village, singing and dancing for their hosts.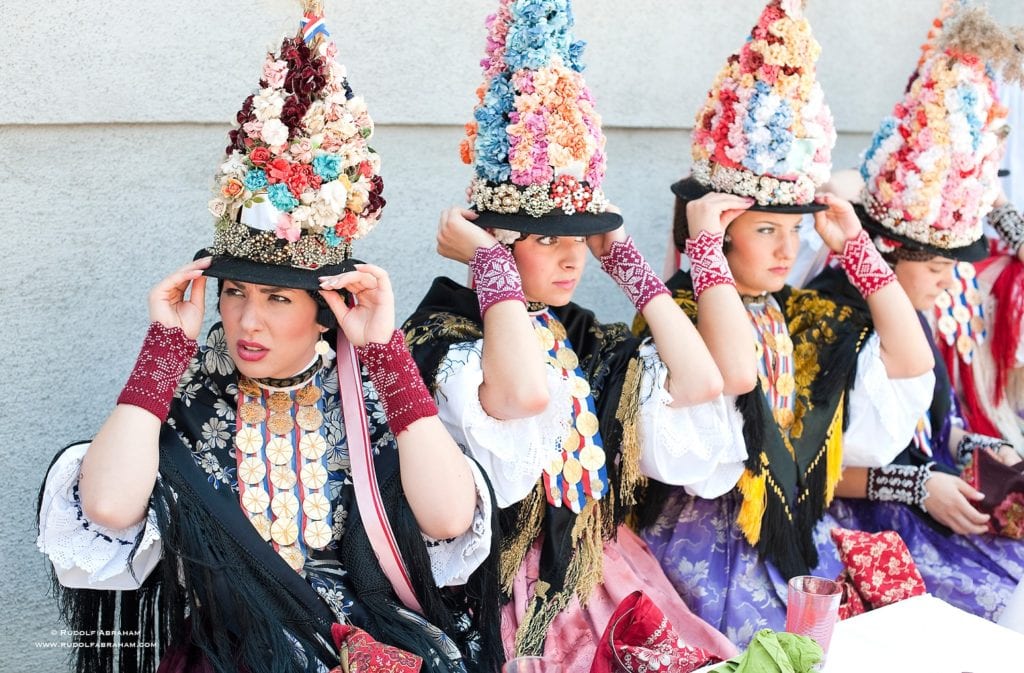 Also known as kraljevi (meaning 'kings') they wear tall, elaborate hats and carry sabres (which are used in some of their dances), while others known as kraljice (meaning 'queens') wear white garlands in their hair. The origins of the Ljelje are somewhat shrouded in mystery, but the tradition is probably derived from an old Slavic custom
This image shows some of the 'kings' seated outside a house, having been plied with homemade cakes and other food, before performing another dance and moving on to the next house.
A stonemason in Slovenia
I was in Slovenia's Kras region working on a feature on drystone walling, when I was offered the chance to meet master stonemason Jernej Bortolato in his workshop in the village of Pliskovica.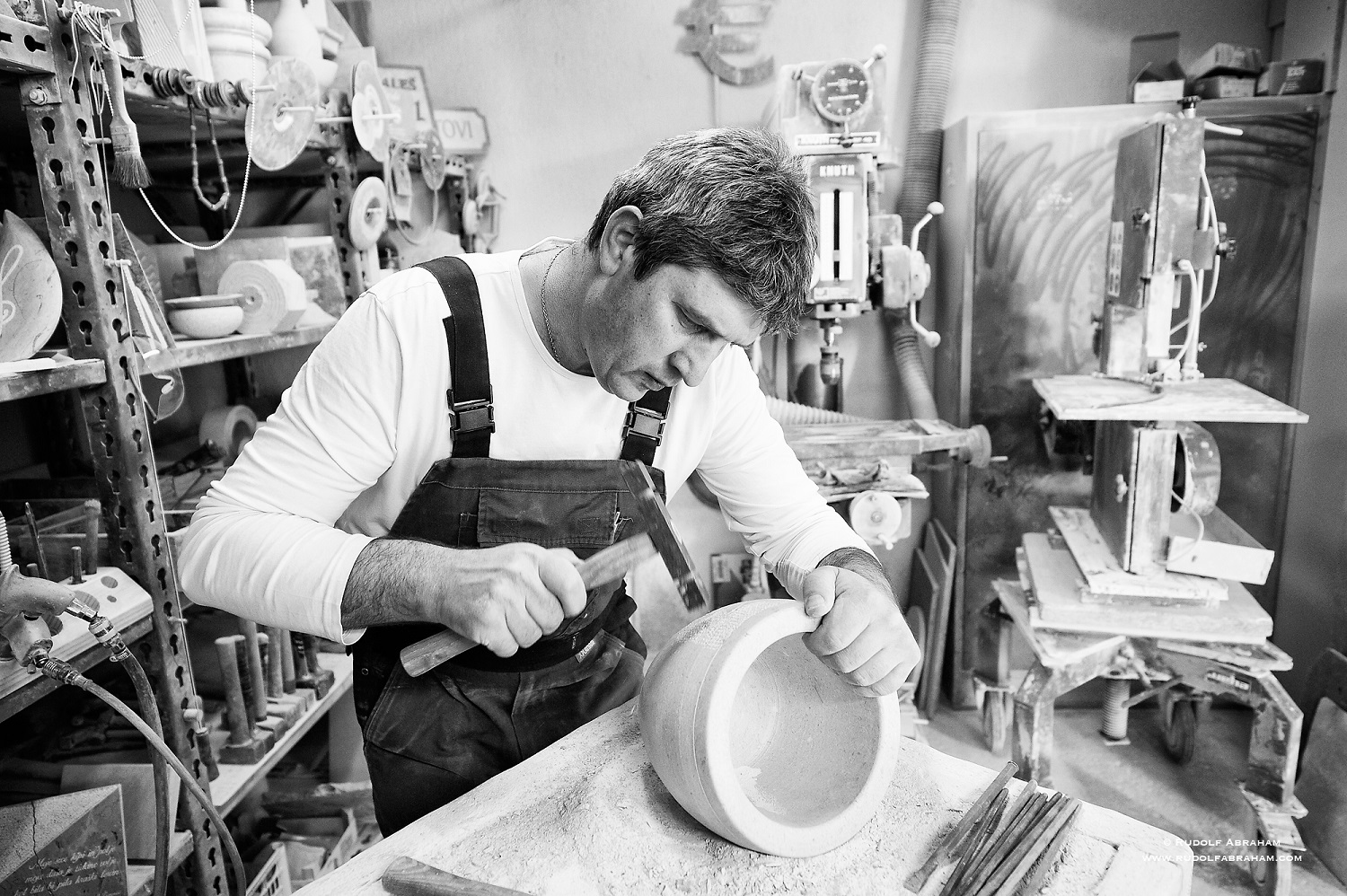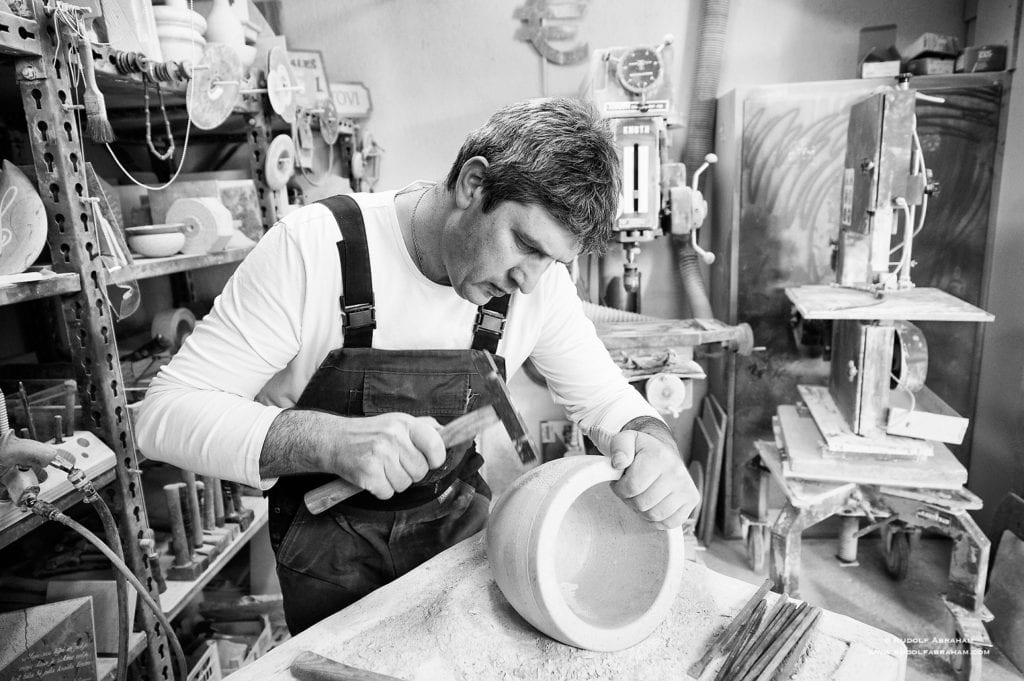 The visit turned out to be one of the highlights of my trip. Slovenia's leading stonemason, Bortolato decorated this stone bowl in a matter of minutes, working with quiet precision and making the process look deceptively easy (which it most definitely isn't).
Baltic Song and Dance Celebrations
The Song and Dance Celebrations in Estonia, Latvia and Lithuania are the greatest cultural events in the three Baltic states, each taking place just once every five years. With concerts by massed choirs numbering up to 35,000 singers from over 1,000 choirs, and dance performances involving over 11,000 dancers, they are among the most emotionally charged and hauntingly beautiful things I have ever been lucky enough to witness.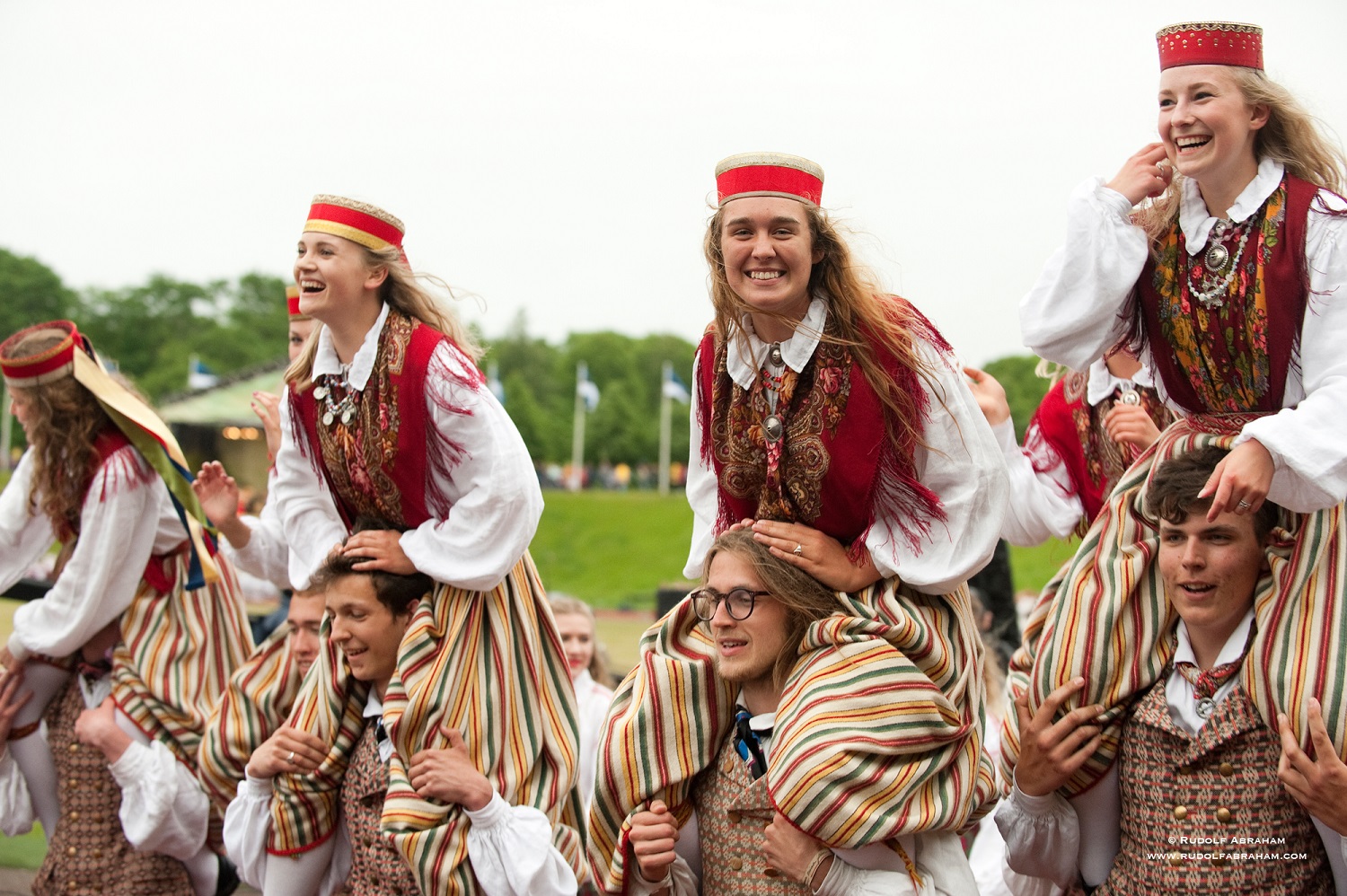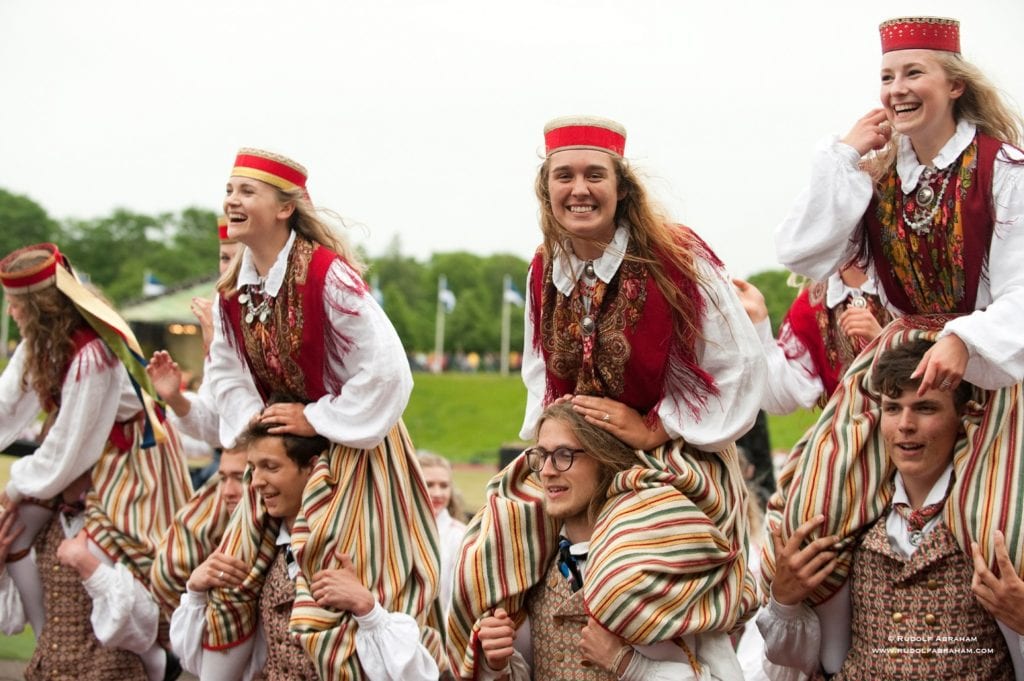 This photo was taken after the final dance performance in Tallinn, Estonia, during the Youth Song and Dance Celebration in 2019. Although the elaborately choreographed event was over, the TV crews packing up and the crowds dispersing, hundreds upon hundreds of elated young dancers continued to gallop, polka and pirouette around the spot-lit stadium, apparently out of pure joy.
Blaudruck – traditional indigo dyeing in Austria
Blaudruck, the traditional art of resist block printing and indigo dyeing, is practised by only a handful of people these days in Austria. One of these is Josef Koó, a third generation Blaudruck textile artist, who I photographed at his workshop in Steinberg, in the Austrian state of Burgenland.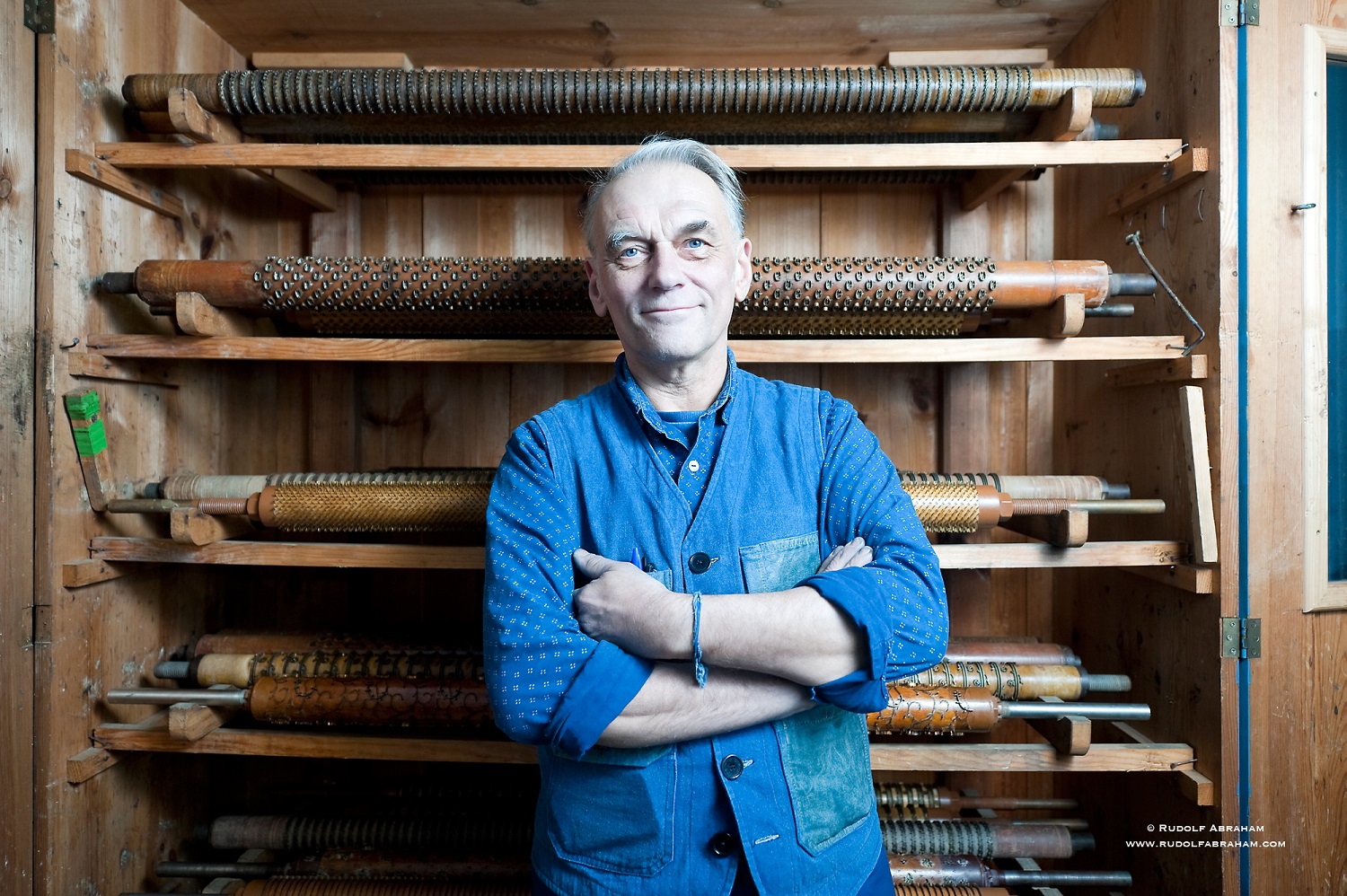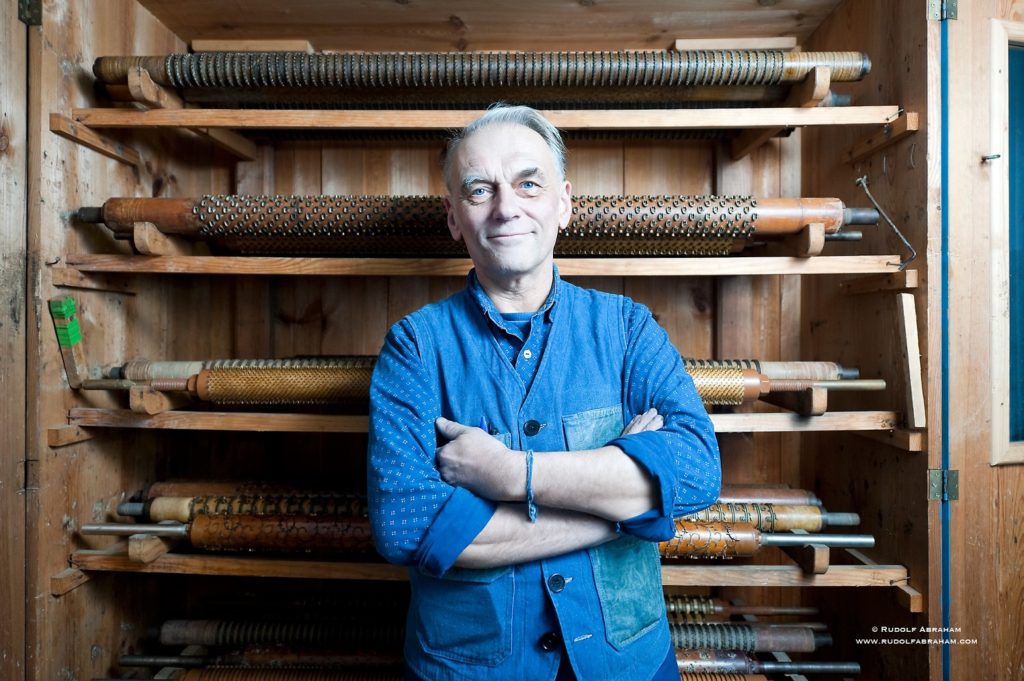 Designs are transferred to the cloth by hand using wooden blocks, some of which are over 200 years old. The rollers behind him in this photo are part of a rotary printing press more than 100 years old and quite possibly the last of its kind.
Folk costumes and folk dancers in Croatia
This photo is from a cover story I did on Croatian folk costumes. I had been given two hours to photograph eight professional dancers by LADO (Croatian National Folk Dance Ensemble), with each couple wearing an authentic traditional costume from a different region of Croatia.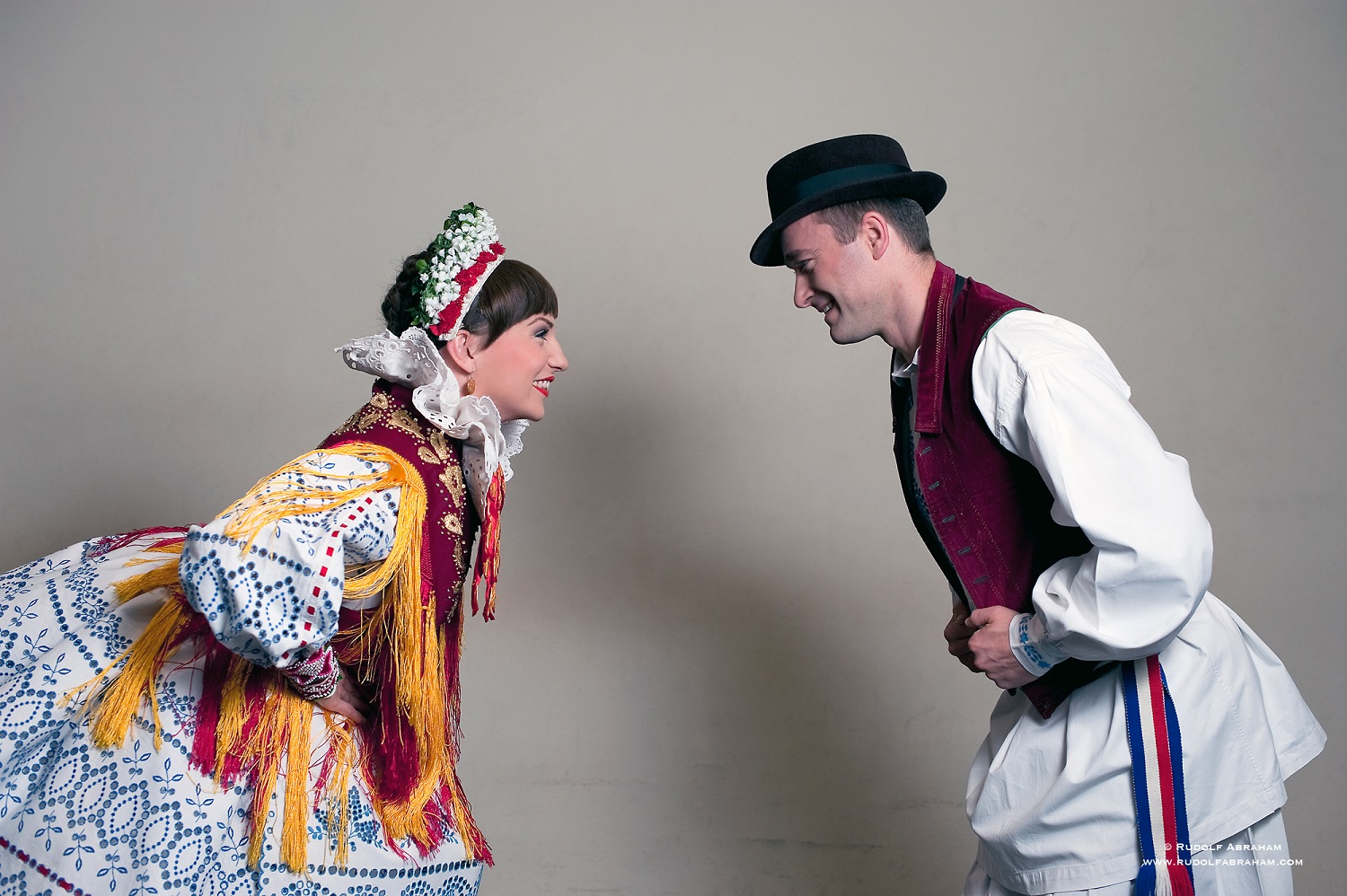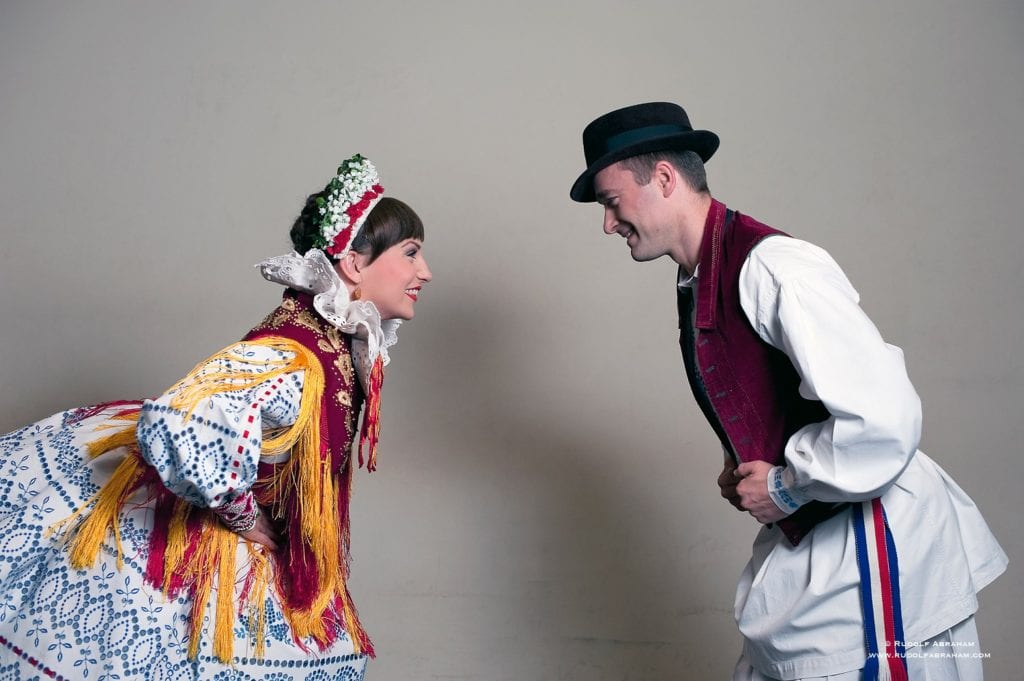 On a separate trip to Zagreb a few weeks earlier, I had planned half a dozen outdoor locations to shoot the couples in – however, when the day of the shoot came, it rained incessantly. Since the costumes are quite old and very valuable, traipsing about outside was out of the question – and with no possibility of changing the date (they were all booked up with performances), I had to improvise a bit. So I shot almost everything in the dance studio, against the plainest backdrop I could find (an off-white wall, scuffed at the base), using available light and one flash and shoot-through umbrella.
The dancers were, of course, wonderful – as were the costumes. This couple are wearing folk costumes from Bizovac in Slavonia, which includes a particularly beautiful dress and a fantastically elaborate hairstyle.
Sounds of the Dolomites, Italy
Sounds of the Dolomites (Suoni delle Dolomiti) is a classical, jazz and world music festival taking place in several locations across the Dolomites in July and August, including concerts up in the mountains, which the audience (and musicians, lugging their own instruments) hike up to.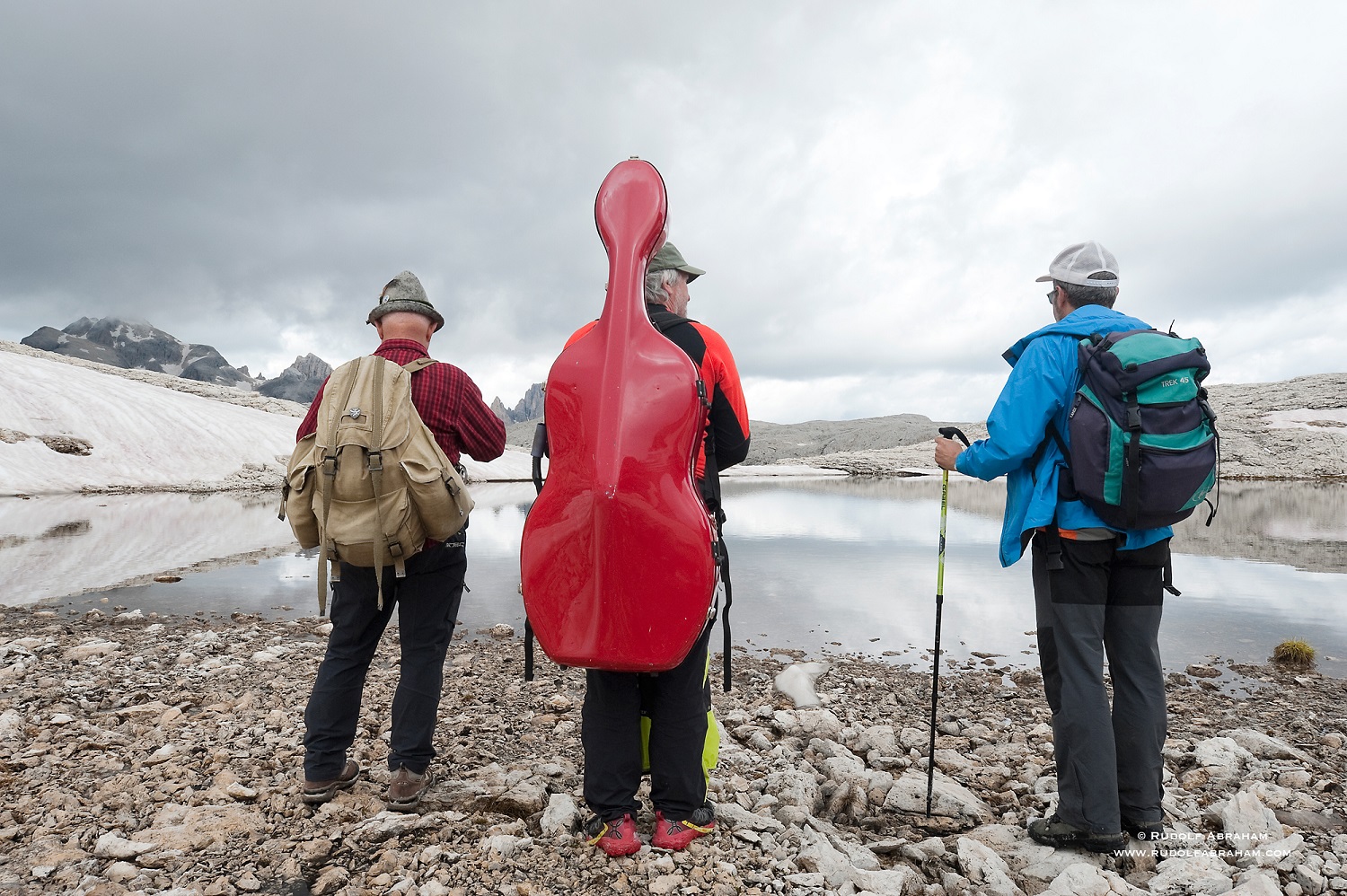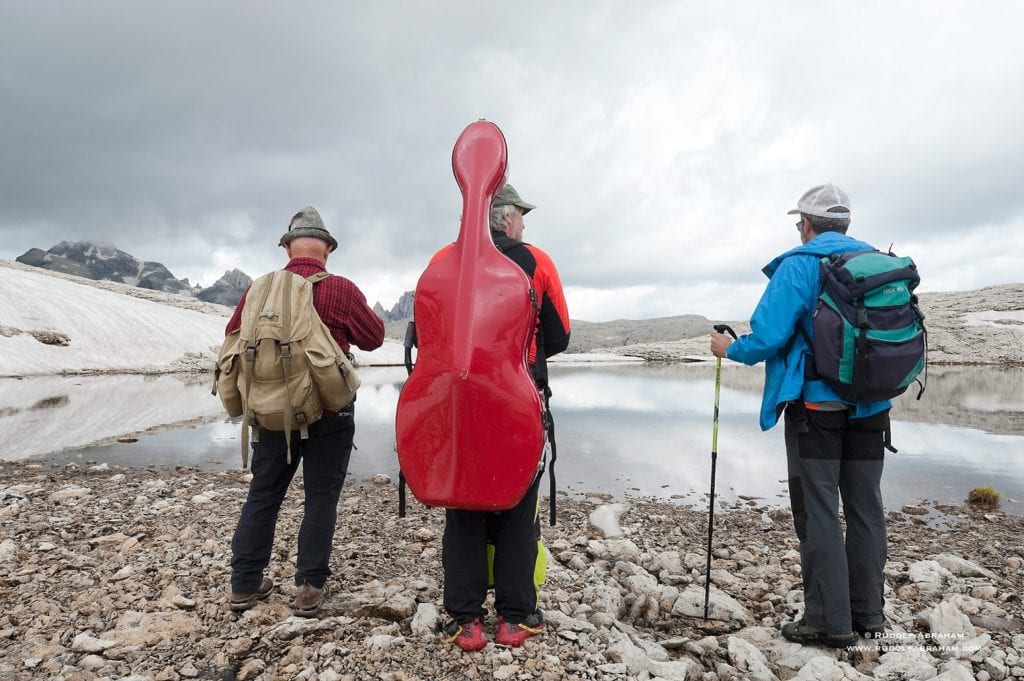 This photo was taken during a three-day trek in the Pale di San Martino area, with a small group that included Italian climbing legend Manolo, and cellist and festival founder Mario Brunello, pictured here (centre) with a couple of hikers beside Lago di Manna. A few minutes later, Brunello sat down on a rock and gave an impromptu performance of one of Bach's Sonatas and Partitas. When you perform in a place like this rather than a concert hall, he explained, the setting gives nothing back – there is only what you put into playing a piece.
Carnival time
The opportunity to photograph traditional Shrovetide carnivals in Europe is something I look forward to every year. The atmosphere is unforgettable, and the adrenaline rush of being there among the often frenetic action is more than a little addictive.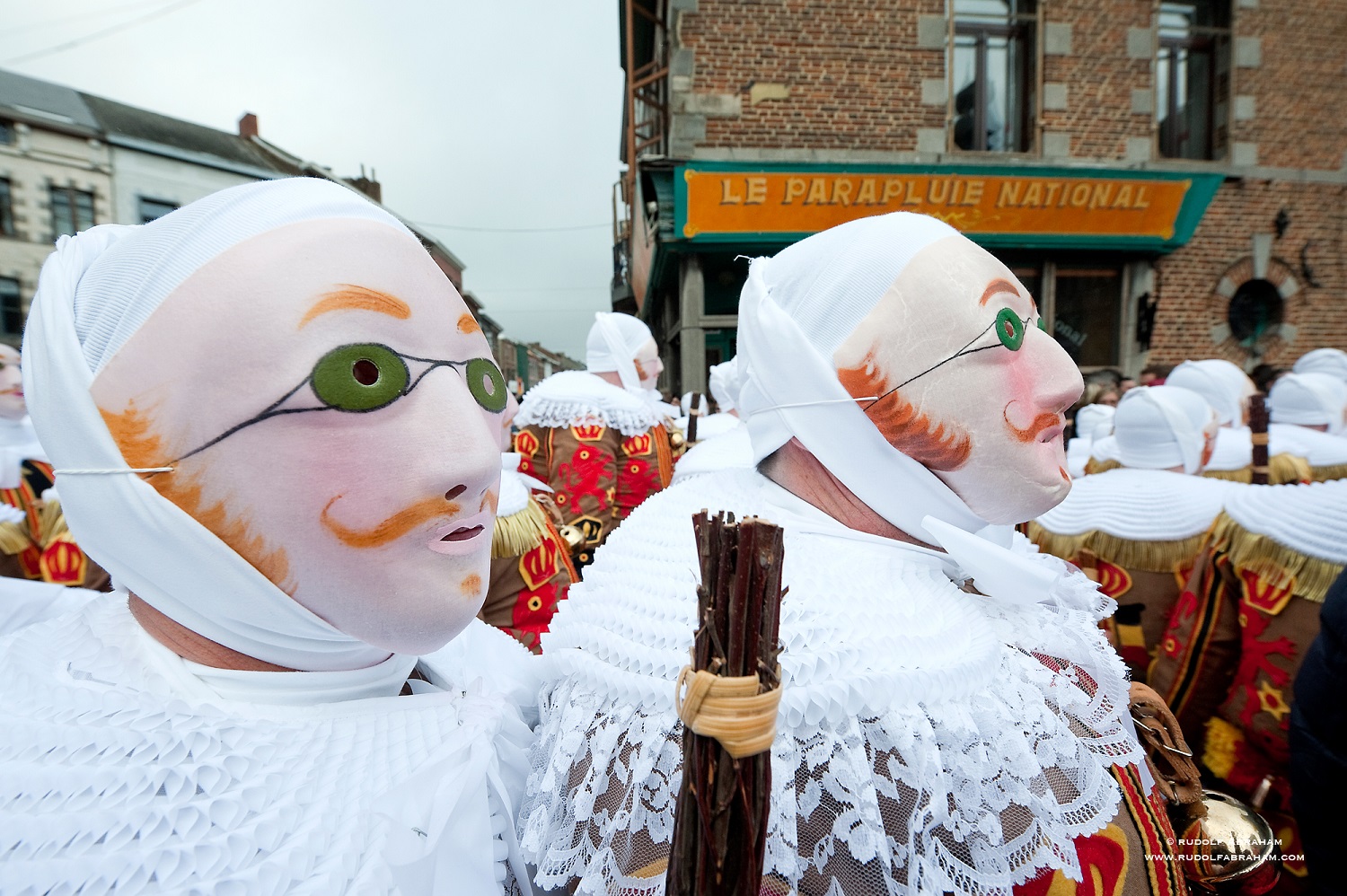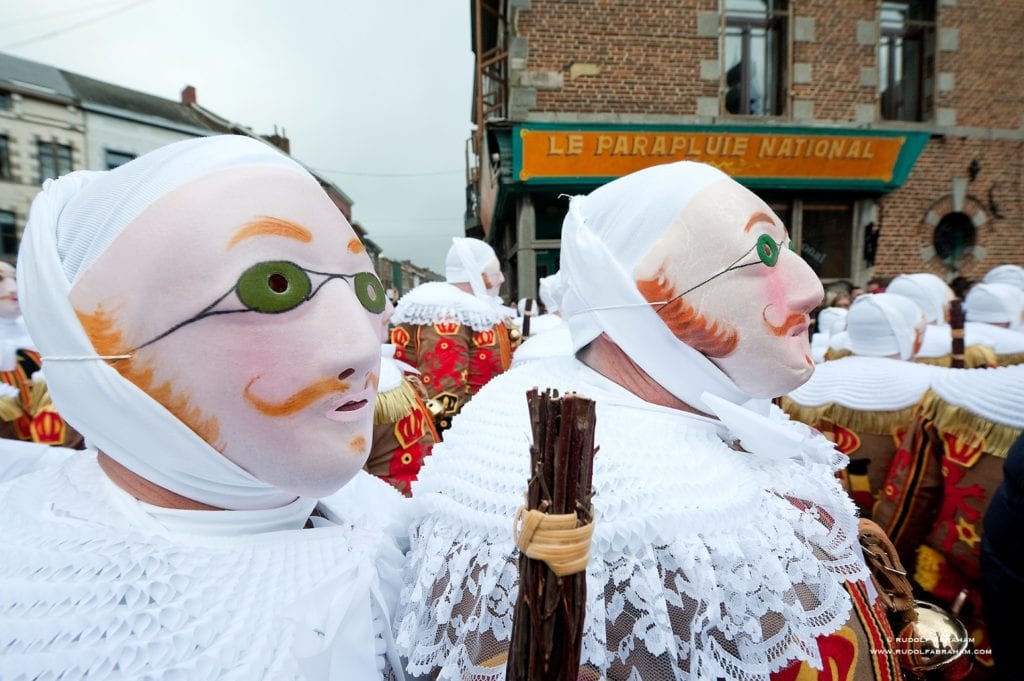 They're also a time when people genuinely drop their guard, let their hair down, and literally jump at the opportunity to put themselves in front of the camera, with none of the usual inhibitions associated with a stranger pointing a big lens in your face. I love the fact that people of all ages take part or come to watch. I would normally aim to photograph a new carnival each year (sometimes two), and have an unwritten rule (admittedly, not always adhered to) of not attending the same carnival twice.
These images show scenes from the carnivals in Binche (Belgium) and Viareggio (Italy).
Mauerfall, Germany
9 November 2014 marked the 25th anniversary of the fall of the Berlin Wall, and I had determined long in advance that I would be in the city for the occasion. There was such an atmosphere of incredulity, mixed with hope (because surely, no-one would ever be daft enough to build a thing like that again in the future).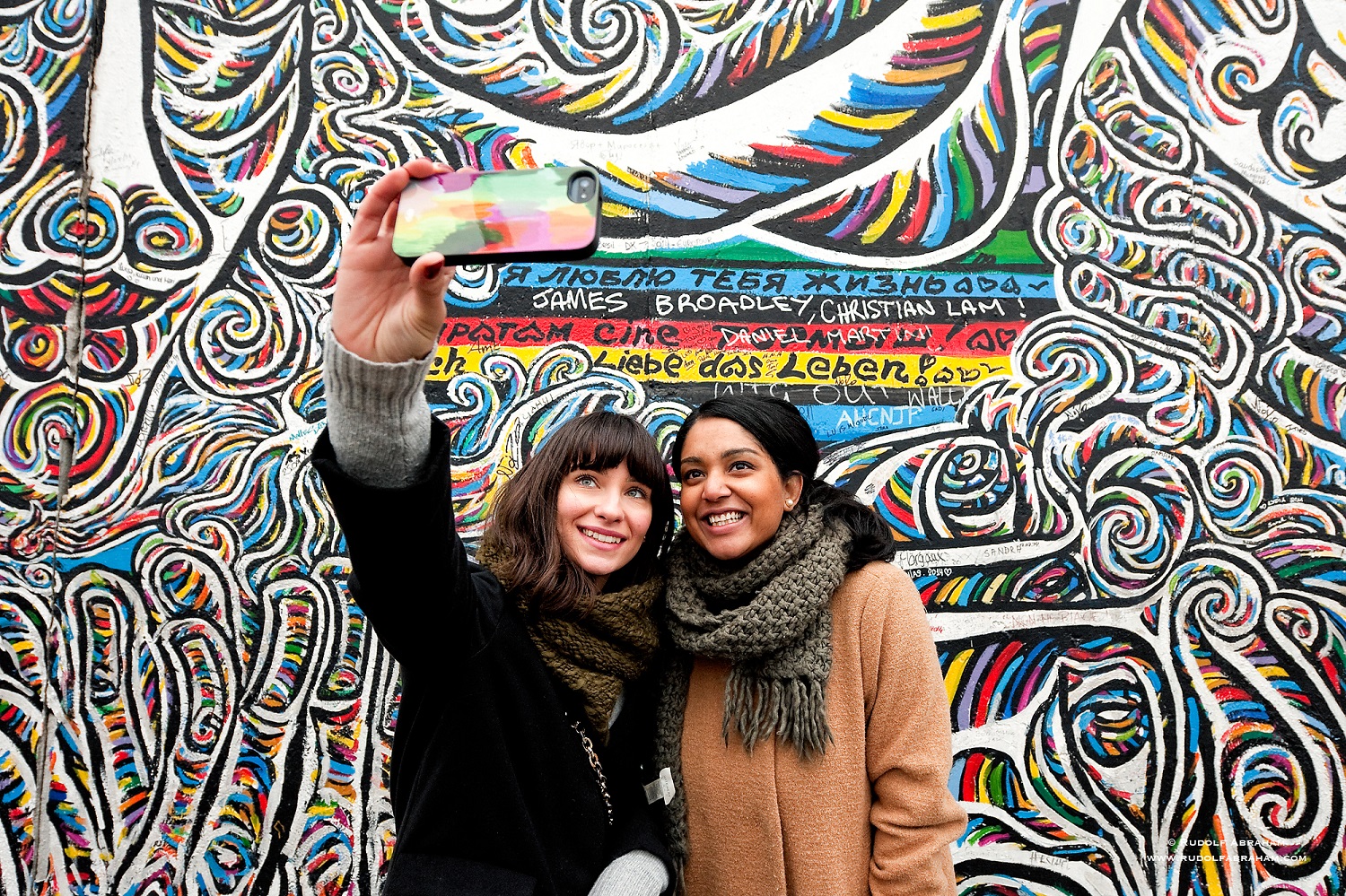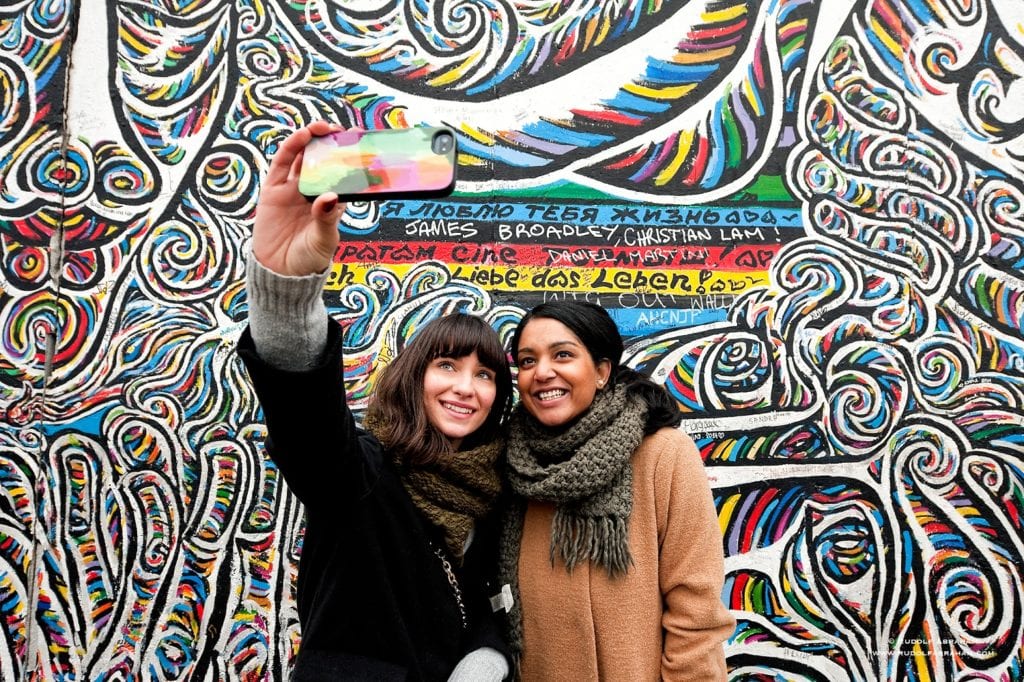 This photo was taken at East Side Gallery, one of the remaining sections of the Wall, with its fabulous collection of street art. I passed these two women taking selfies in front of the wall, and stopped to ask if I could photograph them. Quite naturally, they immediately lowered the phone and struck a different pose, but I asked them if they wouldn't mind repeating their selfies, as the art on the phone case matched the colours on the wall behind them.
The Accursed Mountains
The Prokletije mountains run along the border between Montenegro, Albania and Kosovo, taking the name Bjeshkët e Nemuna on the Albanian side, and known rather colourfully in English as the Accursed Mountains. They are a spectacularly wild and beautiful place, bristling with pointy mountain peaks, crisscrossed by faint trails linked by remote passes, and dotted with villages where it sometimes seems as though time has stood still.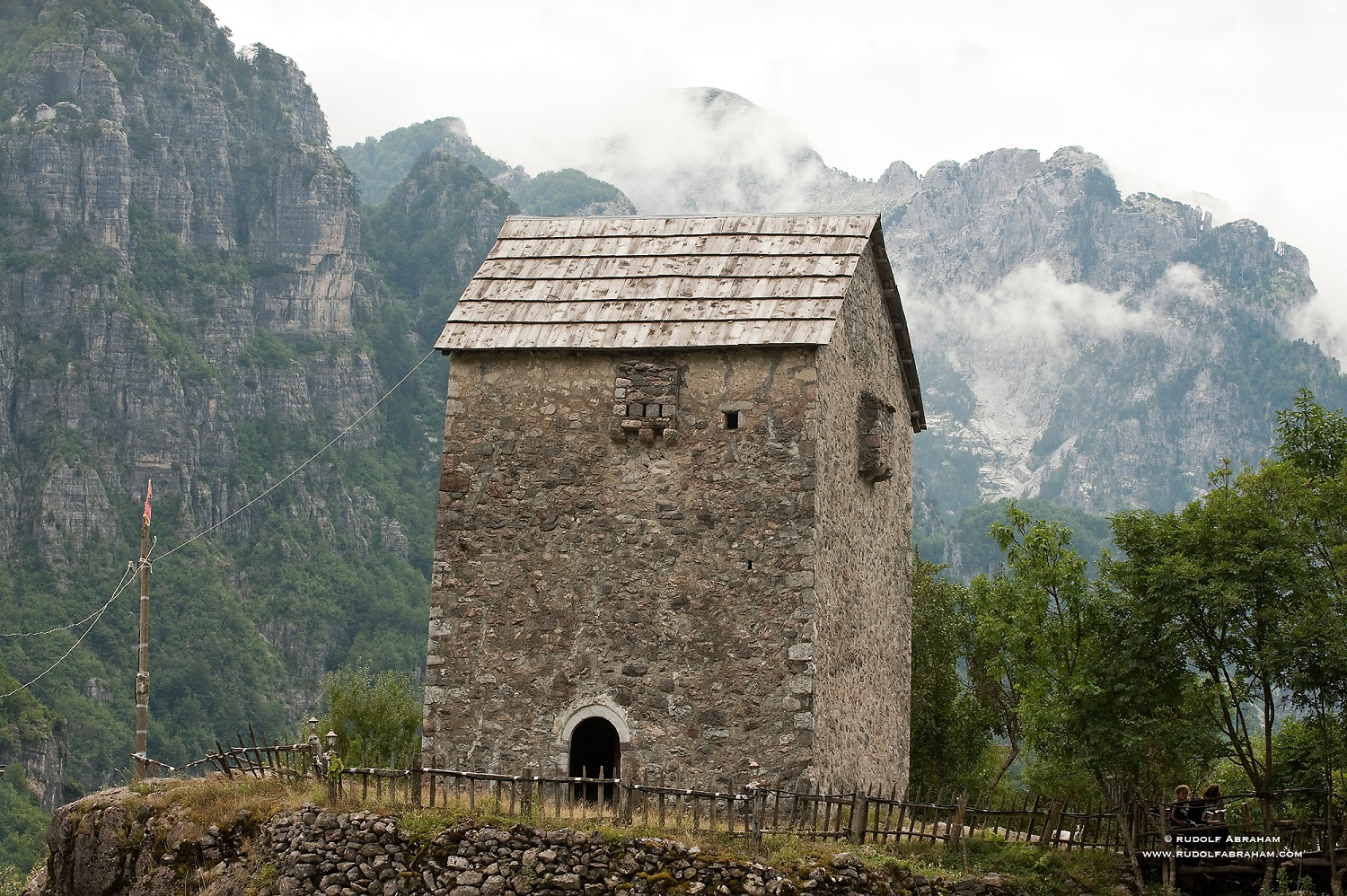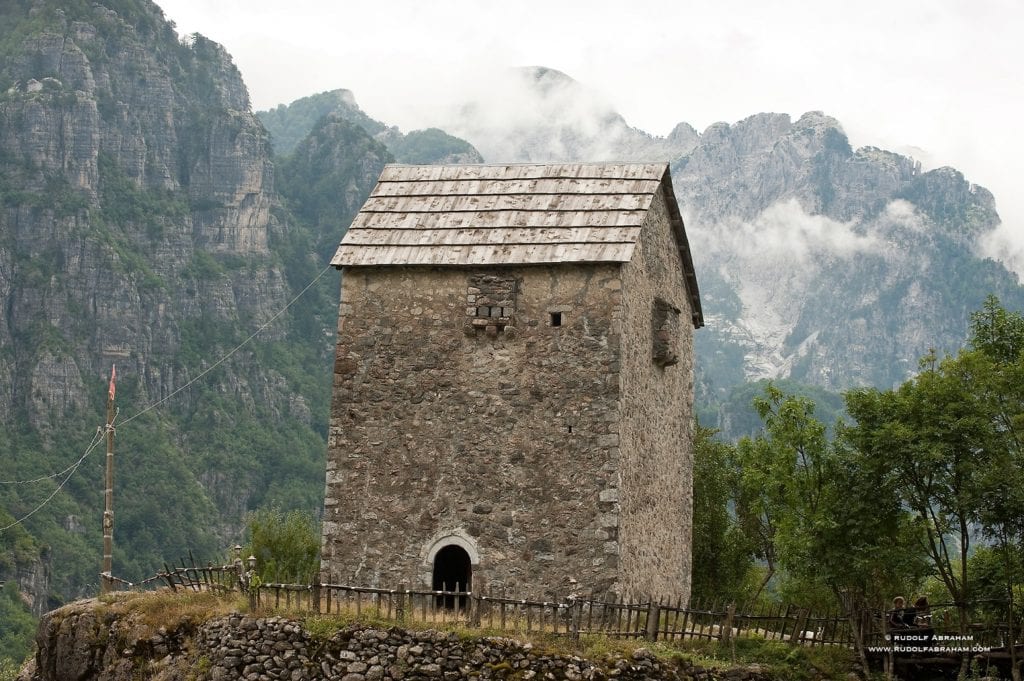 These images, both from Albania, show a 17th-century defensive tower house or kula in the village of Thethi, and a view of the mighty Kolata e Keq (Maja Kolata) from a trail above the village of Çeremi. Both were taken while hiking the Peaks of the Balkans, an epic 192km trail through the Prokletije mountains.
From the Alps to the Adriatic
In 2015 and 2016, I hiked the Alpe-Adria Trail – a 750km romp through the mountains of Austria, Slovenia and northern Italy, beginning at the foot of the Grossglockner and ending at Muggia on the shore of the Adriatic.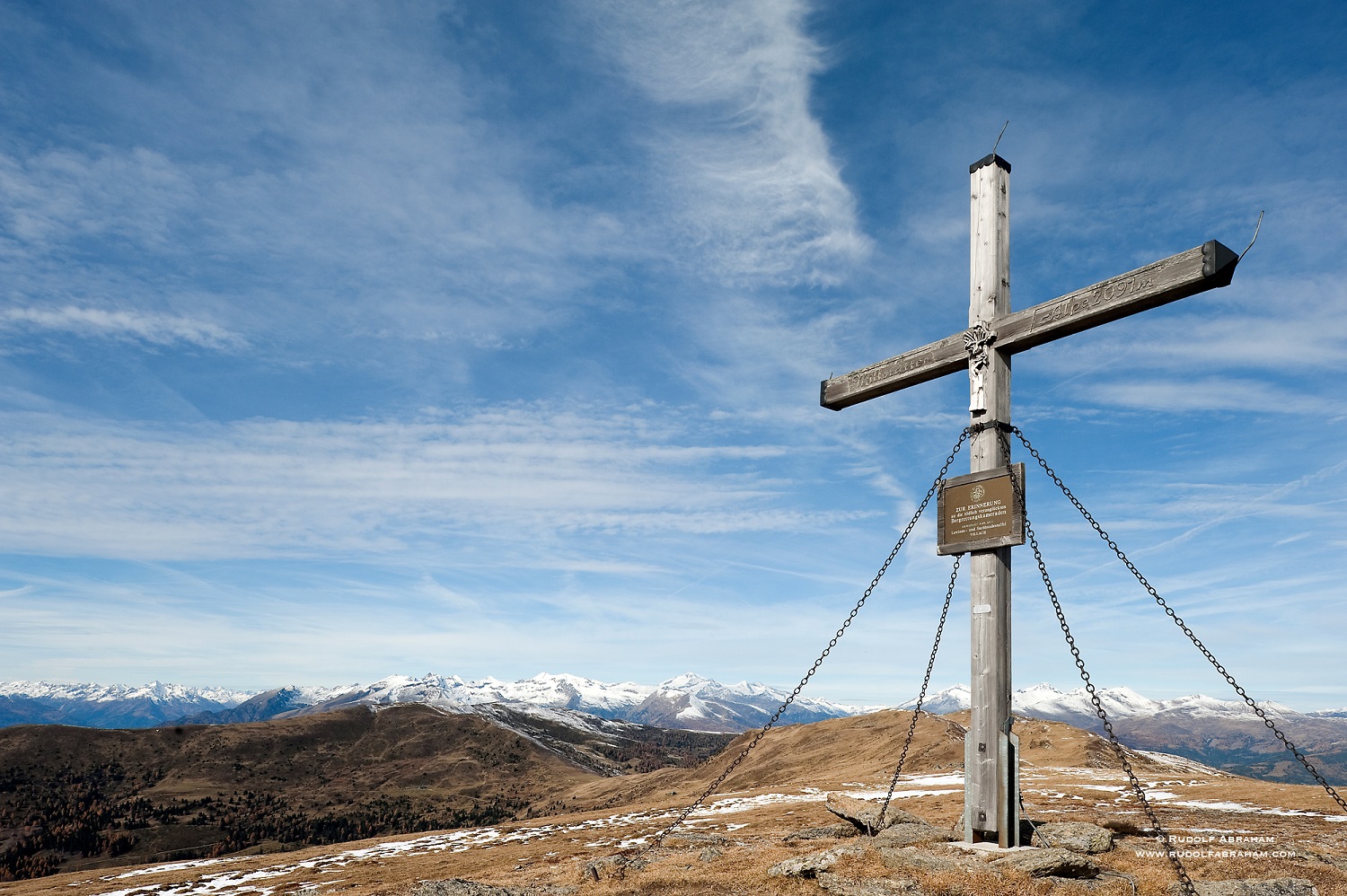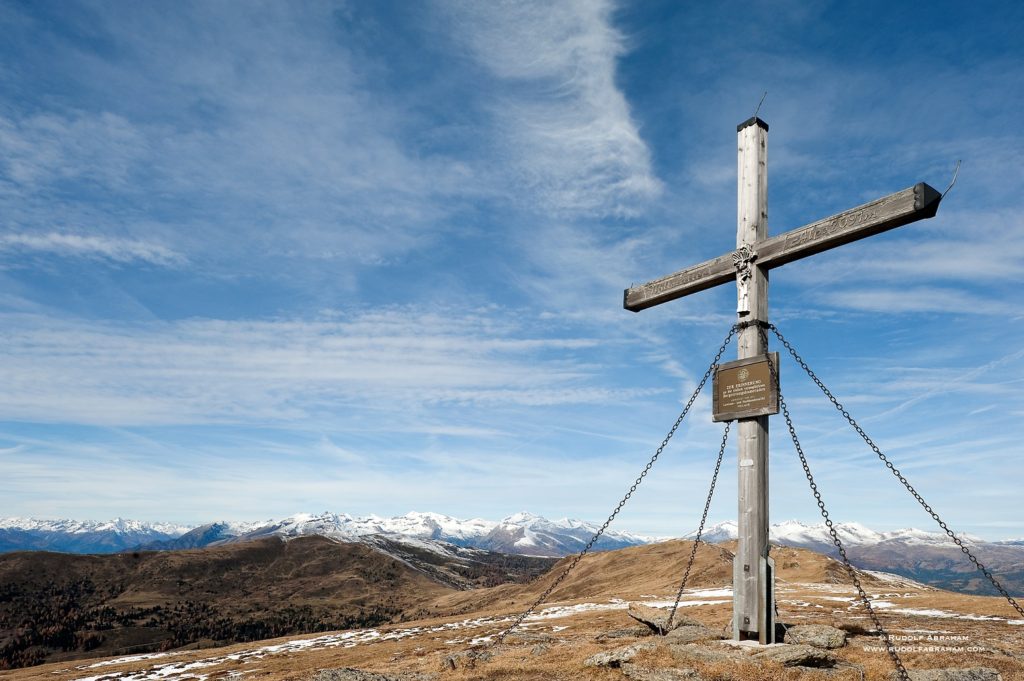 The photo above was taken crossing the Nockberge mountains, a UNESCO World Biosphere Reserve in the Austrian state of Carinthia. For me, those days in the Nockberge were some of the finest mountain walking on the entire route – with awesome vistas, almost entirely empty trails, and a photogenic dusting of October snow.
I've shared more of my favourite photos from the AAT in March's issue of The Travel Club, which you can sign up for here.
Reflections in Salzkammergut
The lakes and mountains of Austria's Salzkammergut region, just a short distance from Salzburg, are one of the most rewarding hiking areas I know – filled with an almost infinite variety of trails, picture-perfect views and all of it quite absurdly easy to get to.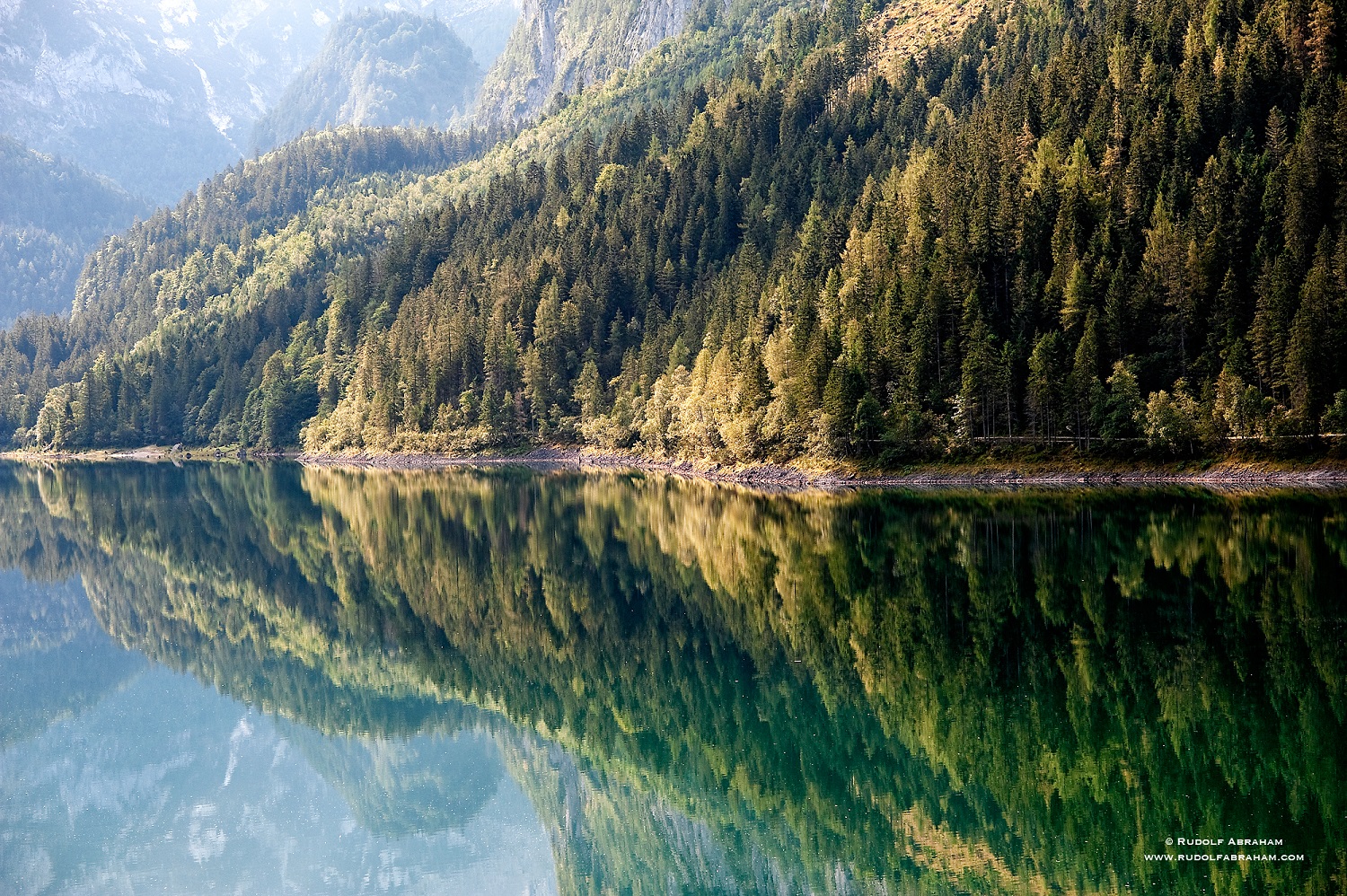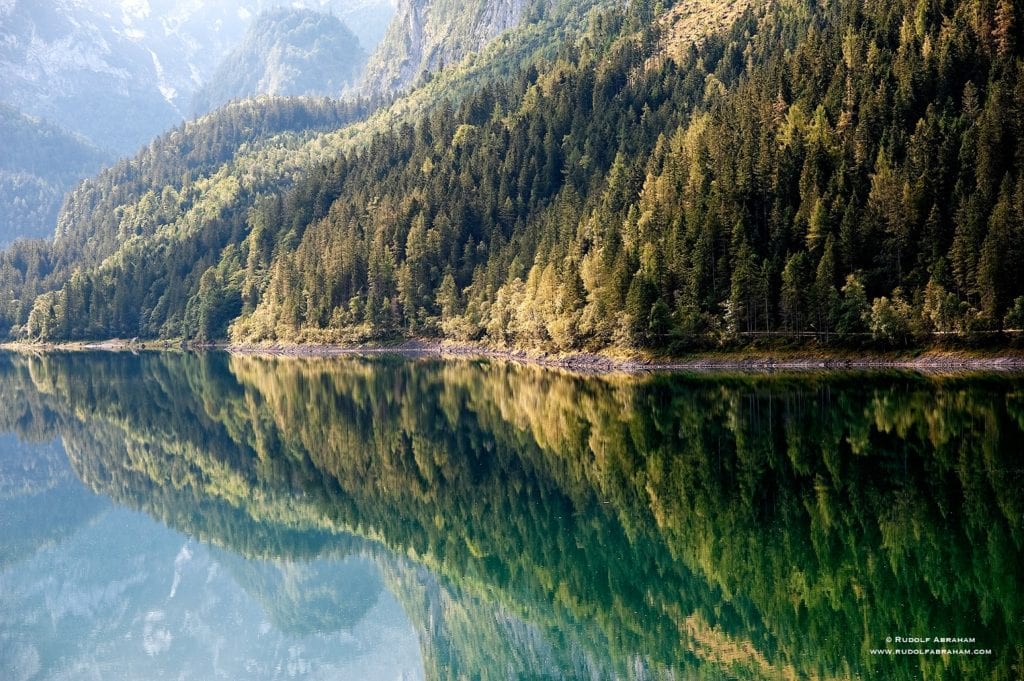 This image was taken looking across Vorderer Gosausee, on a trail on the southern edge of the Salzkammergut region, where it rises to the UNESCO-listed Dachstein Massif.
Lofoten lights
The Lofoten Islands are one of the most breathtakingly beautiful landscapes imaginable – an astonishing juxtaposition of jagged mountains and white-sand beaches where you could be forgiven for thinking you've stumbled through the looking glass into some Arctic Hawaii.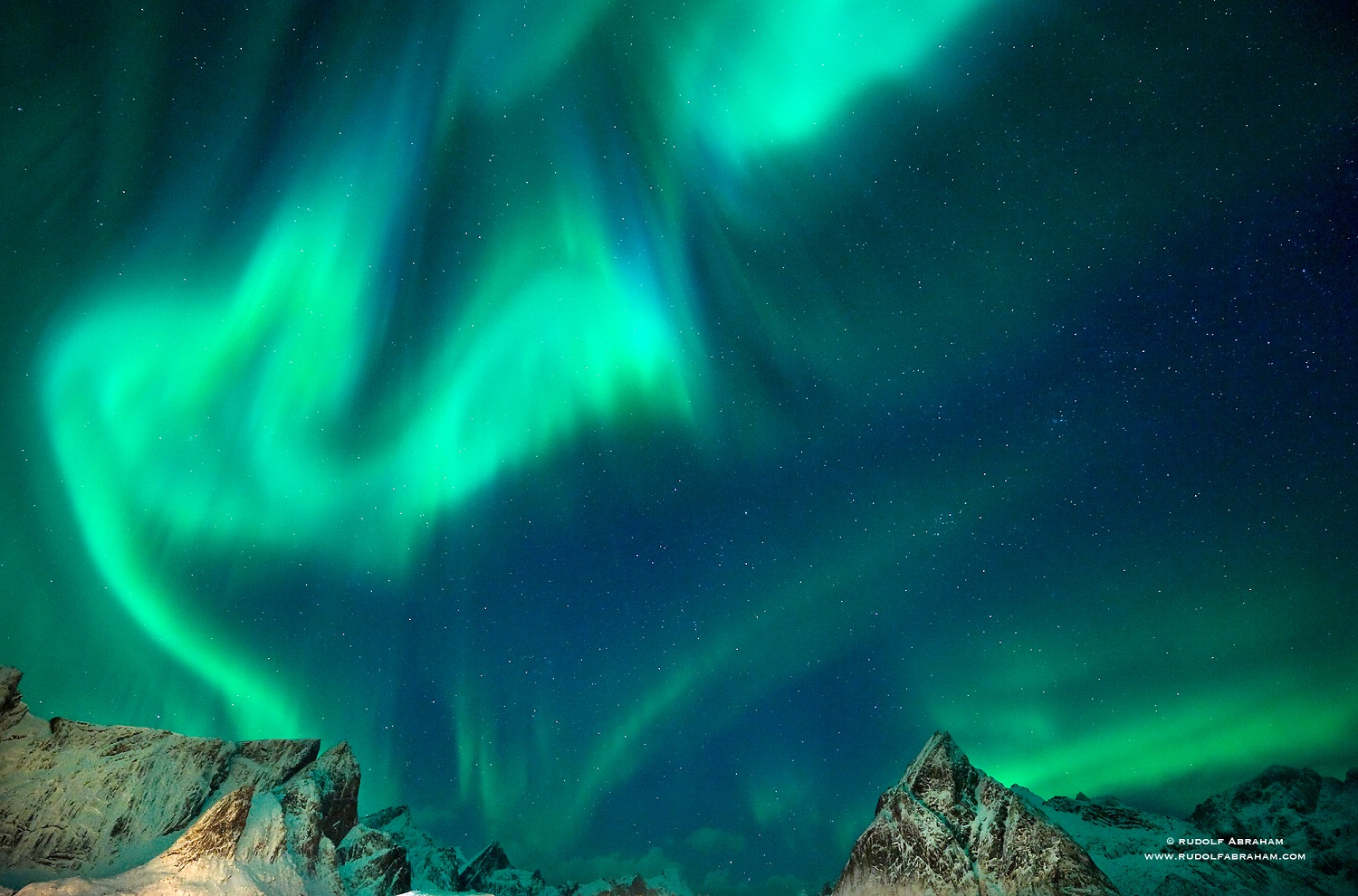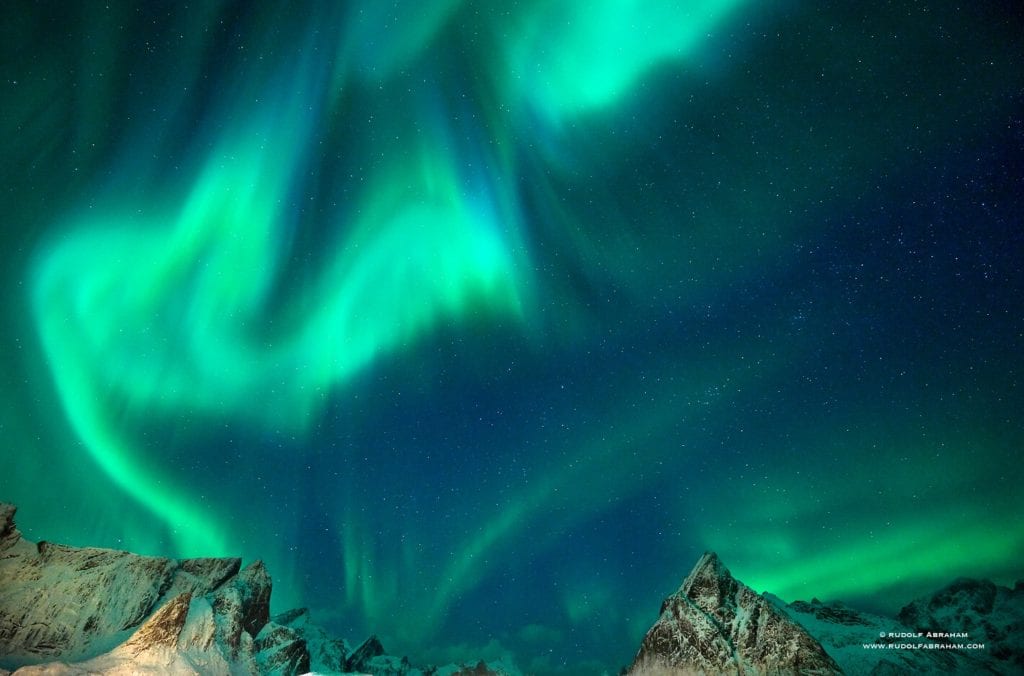 They're also one of the most amazing places to see the northern lights – as seen here from Olenilsøya near Reine, shimmering above the snow-covered mountains surrounding the Reinefjord.
Escalator
Of course, you don't always need to go very far from home to capture a memorable image – and this past year, none of us have been able to go very far at all.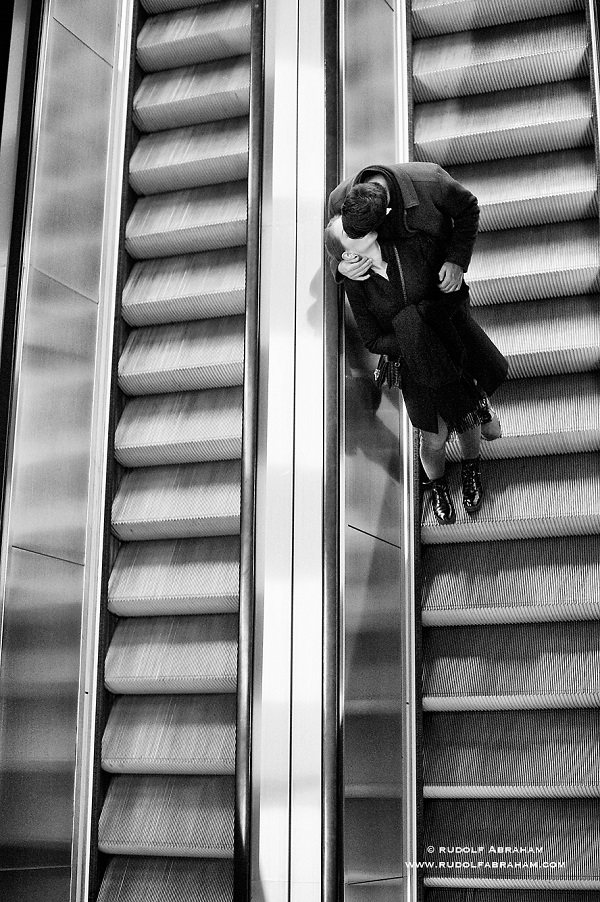 This shot, commended in the British Life Photography Awards a couple of years ago, captures a fleeting kiss on the escalator of Tate Modern in London.
You can see more of Rudolf's images on his website and Instagram.