Born in Luxembourg, amateur photographer Laurent Nilles has always had a penchant for adventurous travel. During his trips, he is particularly drawn to people and living heritage, photographing different cultures and religions across the globe.
---
Ever since the first lockdown in March, I had been itching to get back to travelling long distance. So when Tanzania opened its borders to international travellers in the summer, I decided this would make the perfect first trip.
Having booked the flights for the end of October and arranged a local guide, I still found myself struggling to get into the "travel frame of mind". Considering the ever-changing circumstances, I remained sceptical, fearing that something – a positive Covid test, a cancelled flight, a new lockdown – would again jeopardise our travel plans.
But nothing happened. After a very positive flight experience with KLM and a warm welcome from our local guide Sebastian from Katikati Safaris, I had arrived. It was really only when we set foot on the ground in Kilimanjaro that I could believe it. Our adventure was about to start!
Monduli Juu
Located some 90 minutes from Arusha, the Maasai settlement of Monduli Juu was the first stop on our three-week trip. On arrival, we found Lanyuni (our Maasai host) already waiting for us and the weekly market already in full swing.
Over the next few days, we learned a lot about Maasai culture, meeting the Maasai laibon (traditional priest), participating in ceremonies, fetching water with the women and even slaughtering a goat.
Lake Natron
Heading north from Monduli Juu, our next stop was the fabulous landscape of Lake Natron, a shallow sliver of exceptionally alkaline water that extends southward from the Kenyan border.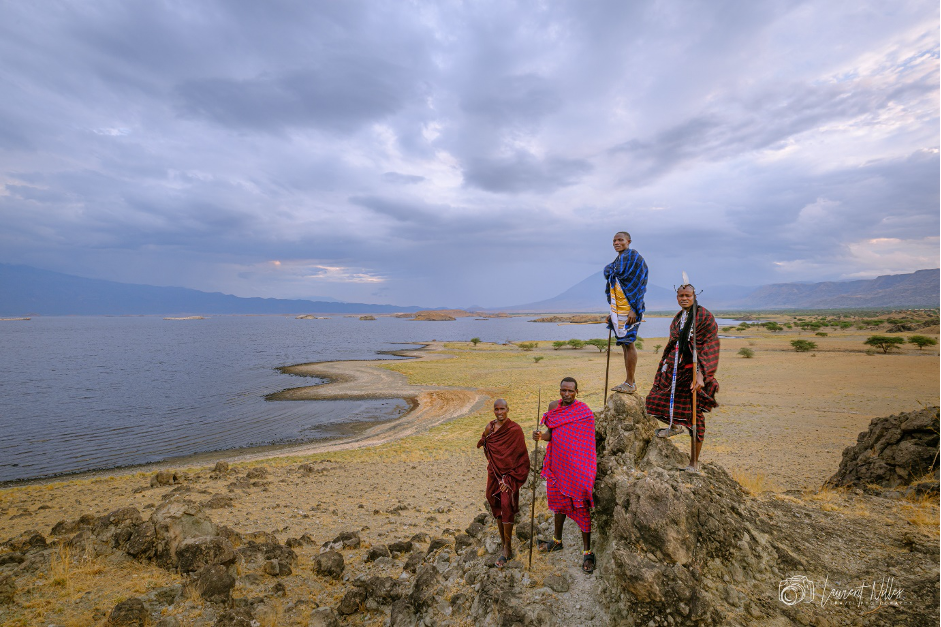 We continued our Maasai experience on its beautiful shores, meeting and befriending warriors from the surrounding villages. The Maasai are an incredibly welcoming people, naturally proud to share their culture.
Northern Serengeti
From Maasai country we moved on to enter the northern Serengeti through Klein's Gate, a bone-rattling drive of about 8 hours from Lake Natron.
The following days were dedicated to the wildebeest migration (although it was early November, we were still lucky enough to witness some big herds crossing) and game drives.
Pro tip: get up as early as you can, as dawn is the best time to see the animals being active!
The Hadzabe
Leaving Ngorongoro and the Serengeti behind us, we headed towards Lake Eyasi to see the Hadzabe, Tanzania's only remaining tribe of true hunter-gatherers. Their Hadzame language is one of only two in the country to be classified in the Khoisan family, a group of click-based tongues that also includes the San (Bushmen) of southern Africa.
On all my travels, I have never come across a population like this. Living without farming or livestock, they survive one day at a time, relying only on what they can hunt or find in the bush.
Over the next days, we spent some time with them, joining them on a hunt, making the poison for their arrows and simply relaxing around the fire. We also met the Datoga, a group of pastoralists who live in the same area.
A traditional Maasai wedding
Before leaving the mainland to visit Zanzibar, we made our way back to Maasai country for a few more days.
Here we had the opportunity to spend even some more time with the incredible people that lived there and even got ourselves invited to a traditional Maasai wedding!
Zanzibar
Our final leg of the trip saw us take a flight to Zanzibar, the legendary 'Spice Island' known for its tropical beaches and fascinating Swahili culture.
From Nungwi and Jambiani to Kizimikazi and the narrow streets of Stone Town, our time here was spent meeting fishermen, dhow builders, bao players, market sellers, and so many more incredible local people.
While our days in Zanzibar were not blessed with particularly sunny weather (we managed to arrive in the midst of a tropical storm that lasted for almost two full days), the cloudy skies made for some amazing pictures. We were also lucky enough to have the island almost to ourselves: we were the only people getting off our flight from Kilimanjaro, and one of the hotels we had booked turned out to be closed due to lack of tourists.
We most enjoyed the traditional feeling of Stone Town, where we could have wandered for hours had the sunset cocktail at the Hurumzi rooftop offer an equally enchanting but more relaxing experience.
Bagamoyo
Last but not least, we took a boat back over to the mainland to Bagamoyo, the former capital of the German colonies in East Africa.
Nowadays it is a very lively working fishing village with lots to discover, and several of Bagamoyo's more venerable buildings have been restored as houses or hotels by investors, while the rehabilitated Old Fort and Caravanserai now operate as museums.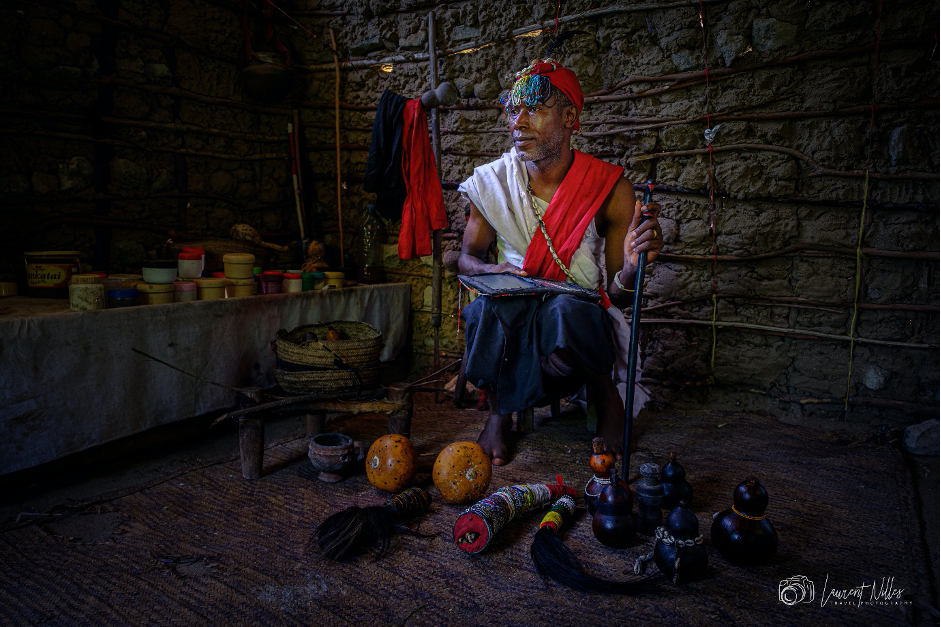 We even got to meet Dr Mwamba, a traditional witch doctor (Mganga).
It's worth noting Tanzania has been widely criticised for by the global community for its attitude to the pandemic: masks are not widely worn (except in the tourist safari camps) and there is no such thing as social distancing. While this makes for a beautifully "normal" experience, it is not for the faint-hearted.
More information
See more of Laurent's fantastic images by following him on Instagram. For more information about Tanzania, check out Philip Briggs's comprehensive guide: