It's not surprising that a region like Flanders lends itself to some of the world's best cycle routes. Its relatively flat terrain provides the perfect conditions for cyclists of every level, whether you're a weekend 'pootler' happy to enjoy a slower pace or a confident rider familiar with long distances.
Flanders has long enjoyed an established cycle-route network, but last spring Flanders By Bike launched nine brand-new 'Icon' cycle paths designed to take in the very best of what the region has to offer. Ranging from half-day jaunts to week-long rides, each route explores various aspects of the Flemish identity, from art cities and the Great War to natural wonders, industrial heritage and, of course, beer.
The 14–18 Western Front Route
Flanders is probably most famous for its World War I sites, but to discover the area on two wheels offers a new perspective over the Flanders Fields. Starting in the coastal resort of Nieuwpoort, this 100km path zig-zags across both German and Allied sides of the front lines, each marked by memorial trees.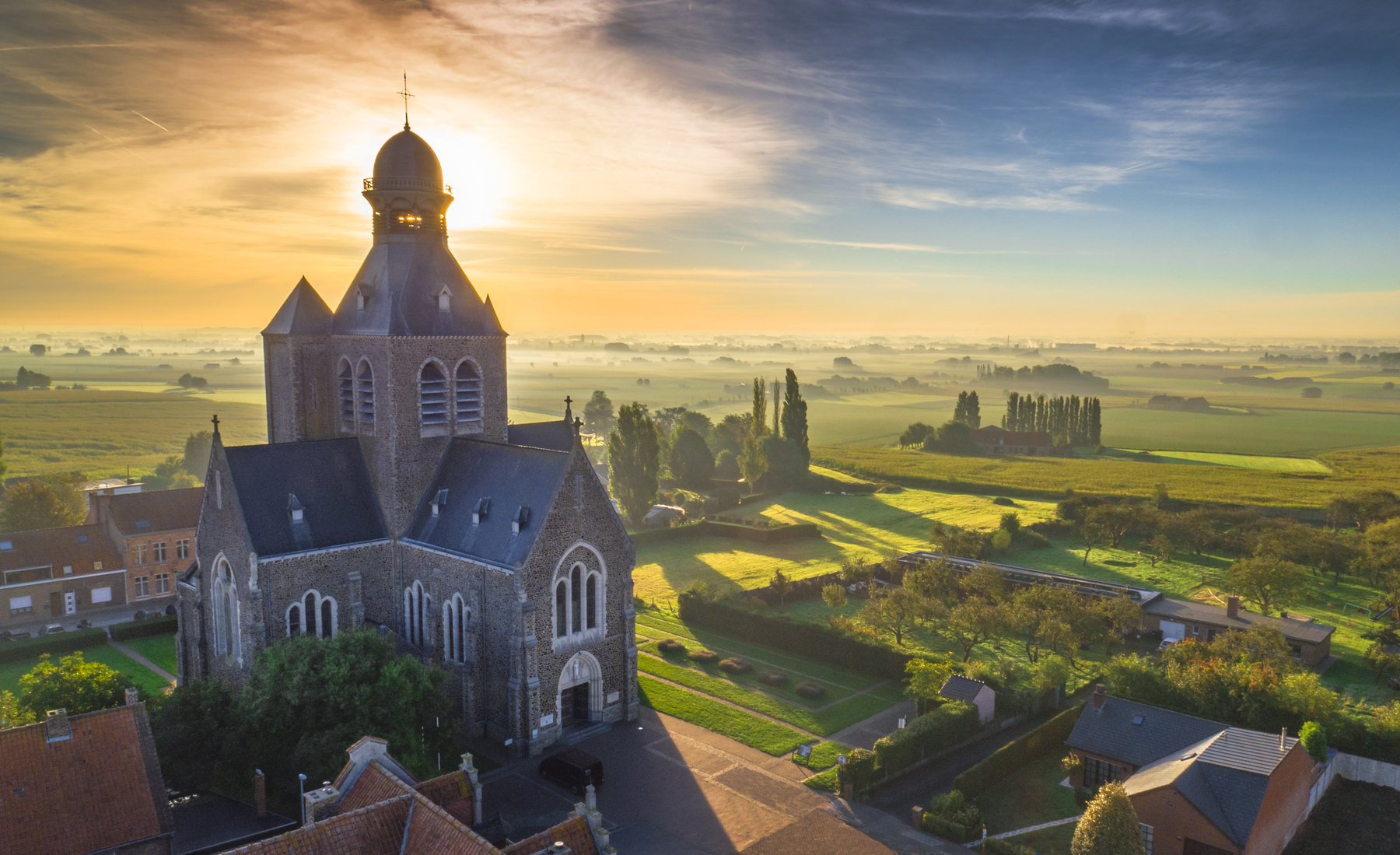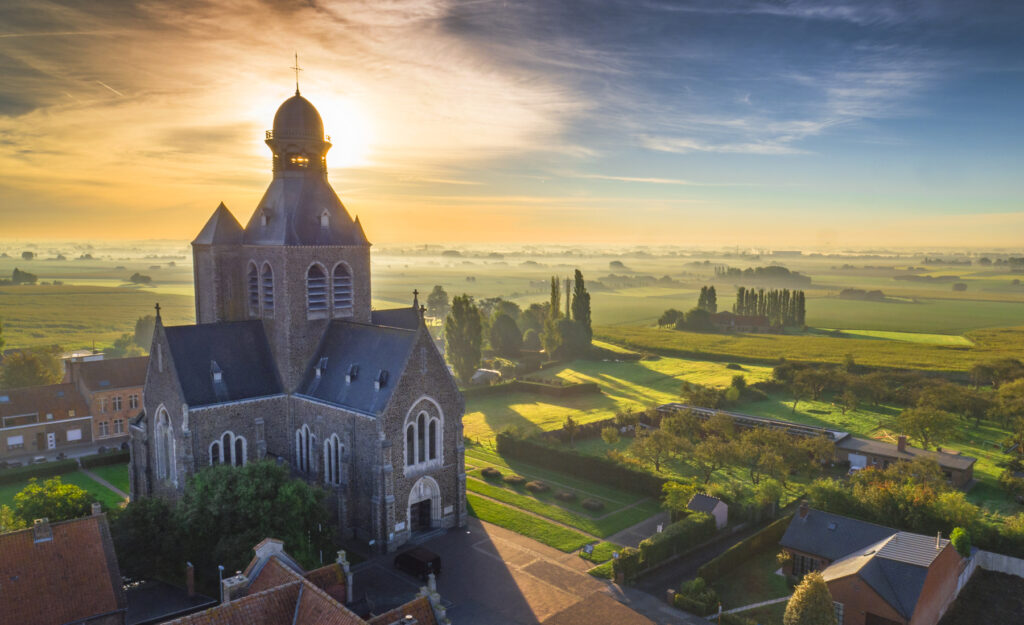 En route are a number of the region's most important military cemeteries and landmarks, including Diksmuide's 84m-tall Yser Tower, the Memorial Museum Passchendaele 1917 and, of course, the Ypres Salient. It is an exceptional cycle route, both picturesque and poignant, and as you pass the bunkers, trenches, bomb craters and underground tunnels, the strategic significance of the landscape becomes clear.
Scheldt Route
Flanders is known for its art cities, and this 181km route along the mighty Scheldt River combines some of its finest. Following the towpath, the ride begins on the Dutch border in the northern reaches of Antwerp, a handsome city with its fair share of museums and Michelin-starred restaurants.
Continuing southwest, it passes some of the region's most beautiful castles and fishing villages before reaching Ghent, described by Victor Hugo as 'a kind of Venice of the North'. The river loops just outside through the Oudenaarde, a city not well known by tourists but famous with locals for its breweries and Adriaen Brouwer, a 17th-century painter, both of which are celebrated during a festival in June.
Meuse Route
Another river that dominates Flanders is the mighty Meuse, which meanders for 1,000km from Langres in France to Hook in the Netherlands. Skirting the Dutch border, this 63km ride explores a string of historic villages as it follows the river's wildest section, where your only companions are likely to be migratory birds and grazing cattle.
Particularly picturesque points include the market town of Maaseik, home to some magnificent medieval architecture but rarely visited by foreign tourists, and arguably the most beautiful village in Flanders: Oud-Rekem.
Coastal Route
In the north of Flanders lies the beautiful expanse of the Belgian coast, its sandy dunes and wide beaches running for a total of 67km along the North Sea.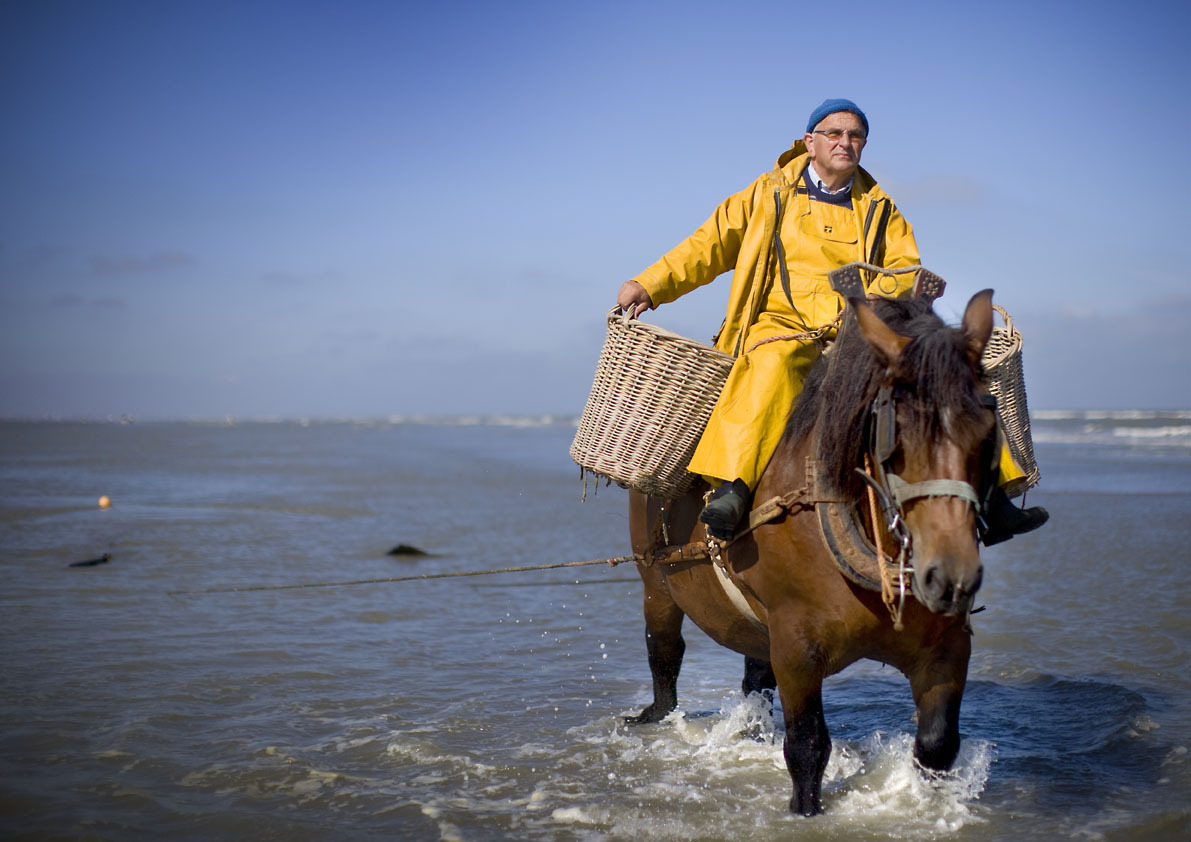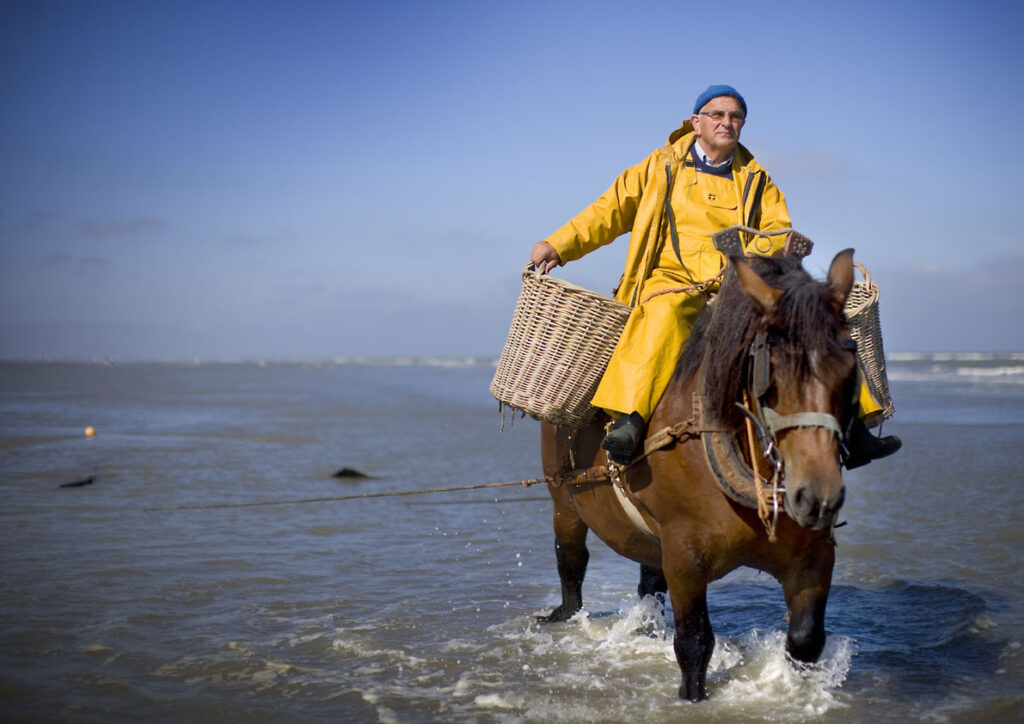 In the early 20th century it was the holiday destination for northern Europe's rich and famous, and this scenic 85km route traces its heritage –from stylish resorts like De Haan home to stunning Belle-Époque mansions, to more traditional fishing villages such as Oostduinkerke where the world's last shrimp fishermen trawl the shallows on horseback. If you like museums, galleries or contemporary street art, the city of Ostend has plenty to offer.
Green Belt Route
This 126km loop around the Belgian capital explores a landscape characterised by beer and Bruegel, the country 's master painter. Ancient castles and manor estates bear witness to this region's former wealth, while the fertile valleys of the Pajottenland are dotted with vineyards, chicory farms and breweries – the ideal place to enjoy a cold Lambic, a sour beer unique to this area of Flanders.
The route is also home to Belgium's answer to Kew Gardens, Meise Botanic Garden, home to some 40 types of iris – the Brussels Capital Region's official flower.
Kempen Route
Nature lovers will be in their element on this 203km ride from Antwerp to the Dutch border, following an old coal track through forest, heathland and the region's only national park at Hoge Kempen. The path skirts the city of Genk, not often visited by English-speaking tourists but well worth a stop to explore its mining history and industrial heritage.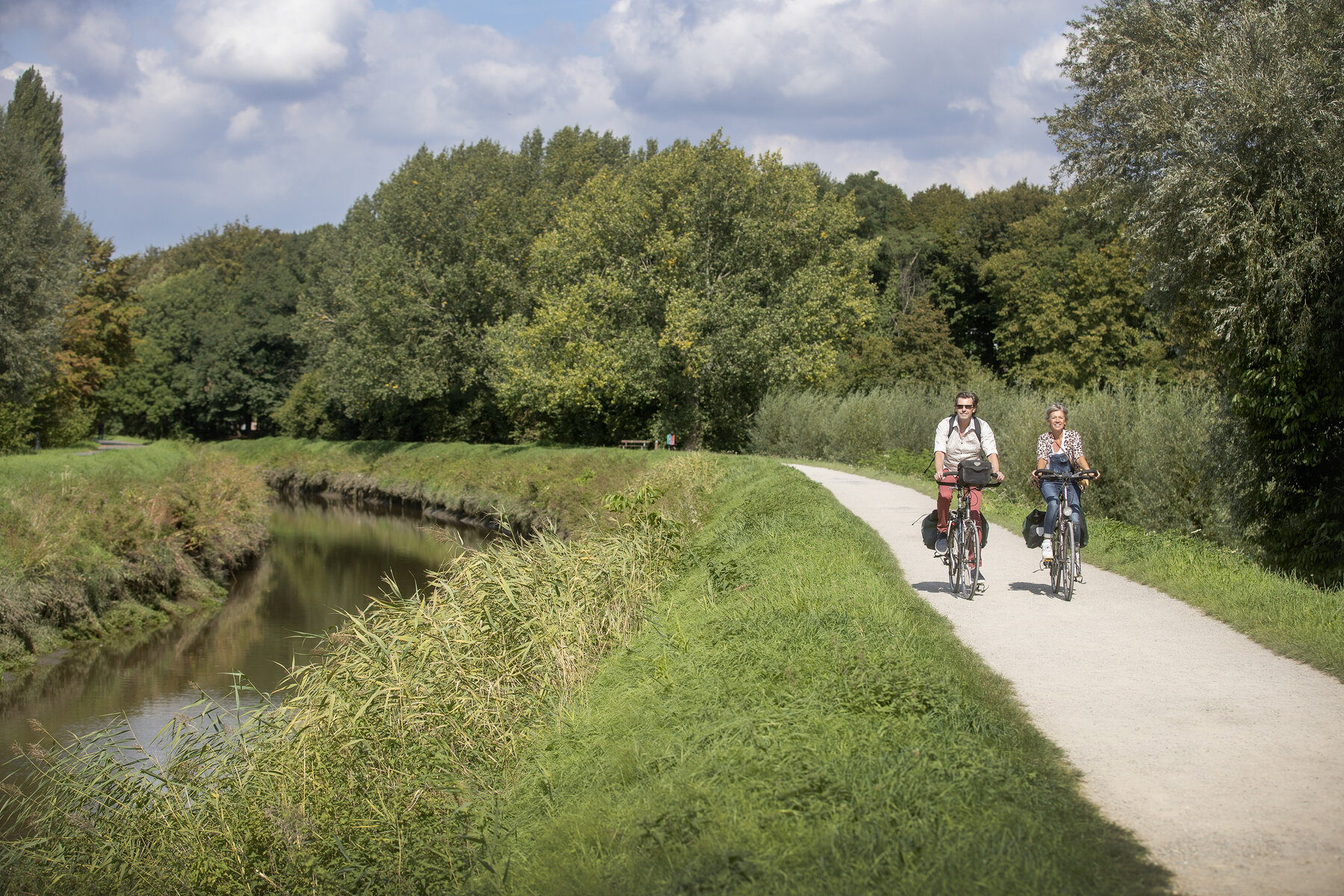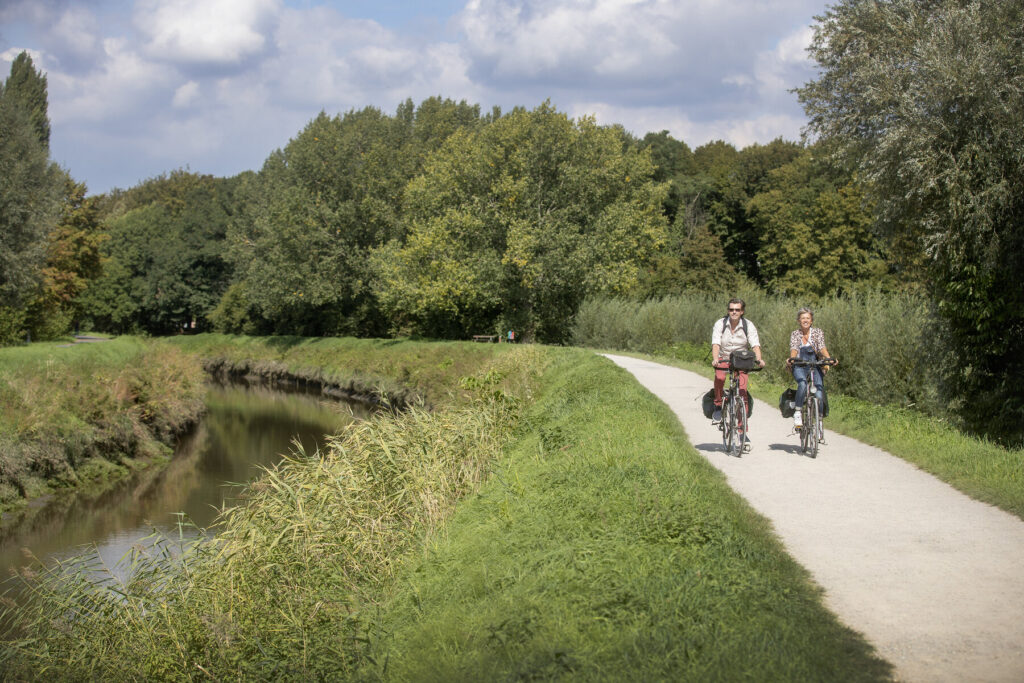 An undoubted highlight is the section through Bosland, where the route follows a 10m-high cycle path through the treetops! And if you fancy a swim, there are plenty of opportunities to take a dip in the Kempen Lakes or swap your bike for a canoe on the Kleine Nete River.
Art Cities Route
To see the best of Flanders's art heritage, this is the ride to take. Connecting Brussels, Leuven, Mechelen, Antwerp, Ghent, Bruges and Ostend, this 332km route provides a window into centuries of Flemish history as it follows a network of canals, rivers and old railway lines past forts, churches and galleries.
You can start and end anywhere, and all cities demand at least a few days' exploration – soak up the student atmosphere at lively Leuven, explore Mechelen's many UNESCO-listed sights or get lost among the fairytale canals in Bruges.
Hill Route
Although Flanders is for the most part relatively flat, there are some exceptions – and this epic 459km route is one of them. Taking in a diverse cross-section of regions, the ride traverses the hills of the Flemish Ardennes, winds through Limburg's colourful fruit orchards and explores the rural countryside of Brabant, where you'll certainly want to stop for a refreshing pint of Hoegaarden or Gueze.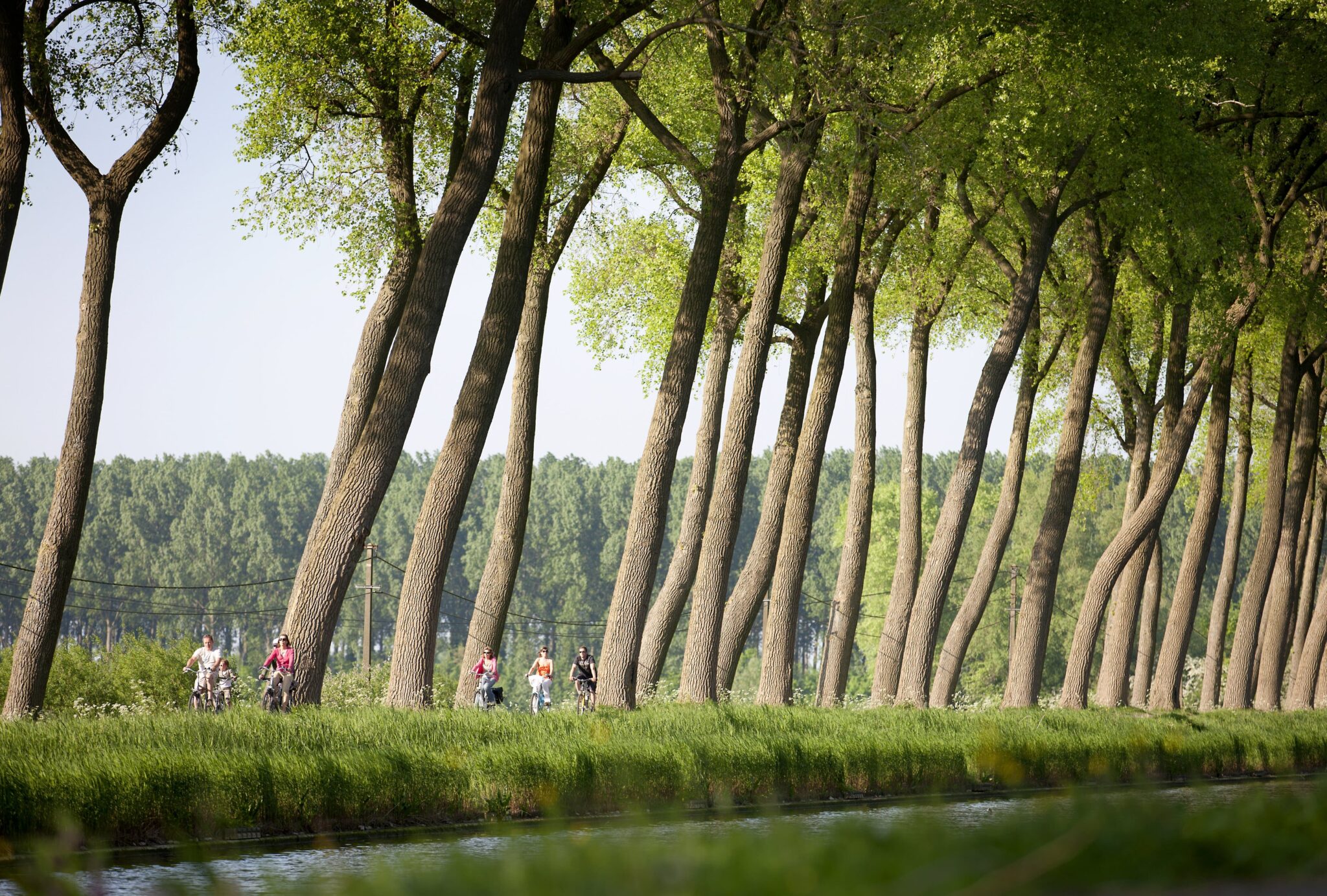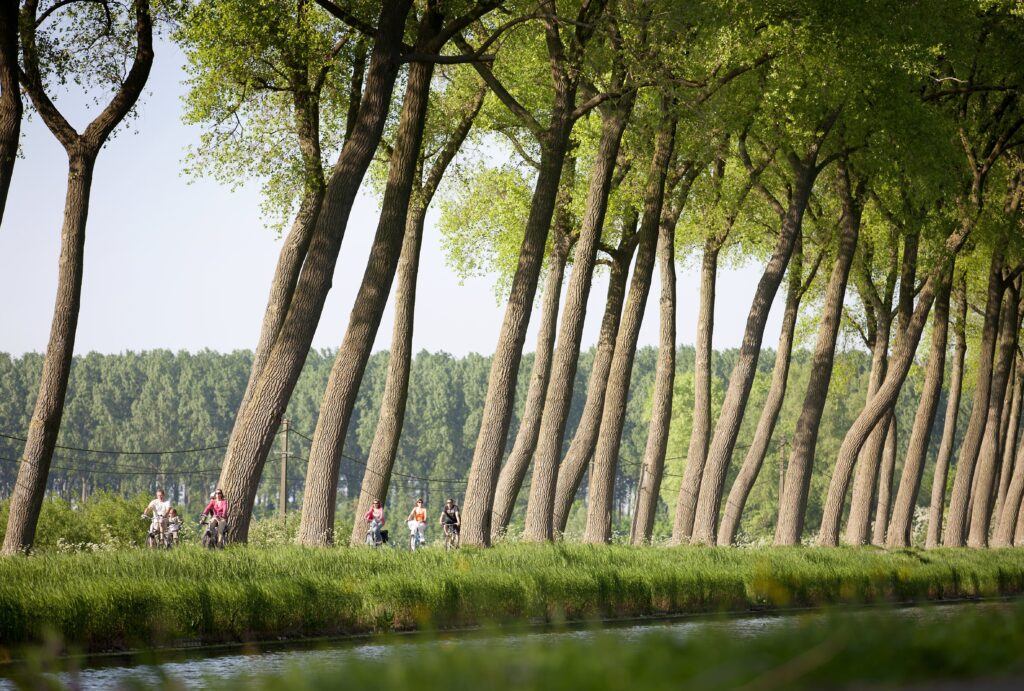 In Heuvelland (Flemish for 'hill country'), you'll come face to face with the iconic Kemmelberg, a dramatic ascent famous among road cycling fans worldwide.
Flanders Route
If you can't decide which route to take, then this blockbuster 952km loop pretty much combines the lot: sea views and cityscapes, castles and cemeteries, winding waterways and verdant forests. Definitely best cycled over a longer period of time, there are plenty of opportunities to drop in and out – with countless bicycle cafés and cosy B&Bs en route.
---
More information
More information about the 'Icon' cycle routes is available on flandersbybike.be, including route maps and GPX files to download on to a smartphone or GPS device.
For more on Flanders, check out our guide: