What will be your summer wildlife highlight? Lying in a meadow of orchids with fritillary butterflies fluttering about? A dawn chorus that combines birds of woodland and wetland? A boat trip to an offshore island where seabirds scythe past you, barely an arm's length away? All this, and more, abounds in Wales.
Here, nature expert James Lowen – author of A Summer of British Wildlife and 52 Wildlife Weekends – shares his suggestions for the best places to enjoy a wildlife break in Wales.
For marine delights: Stackpole Quay, Pembrokeshire
Snugly encased in a wetsuit, and with head adorned with mask and snorkel, you are prepared for one of Britain's finest underwater experiences. Each spring, a normally oceanic crustacean, the spiny spider crab, scuttles leggily towards the shallow waters of Pembrokeshire's coastline to mate. 
Find more unusual things to do in Pembrokeshire here.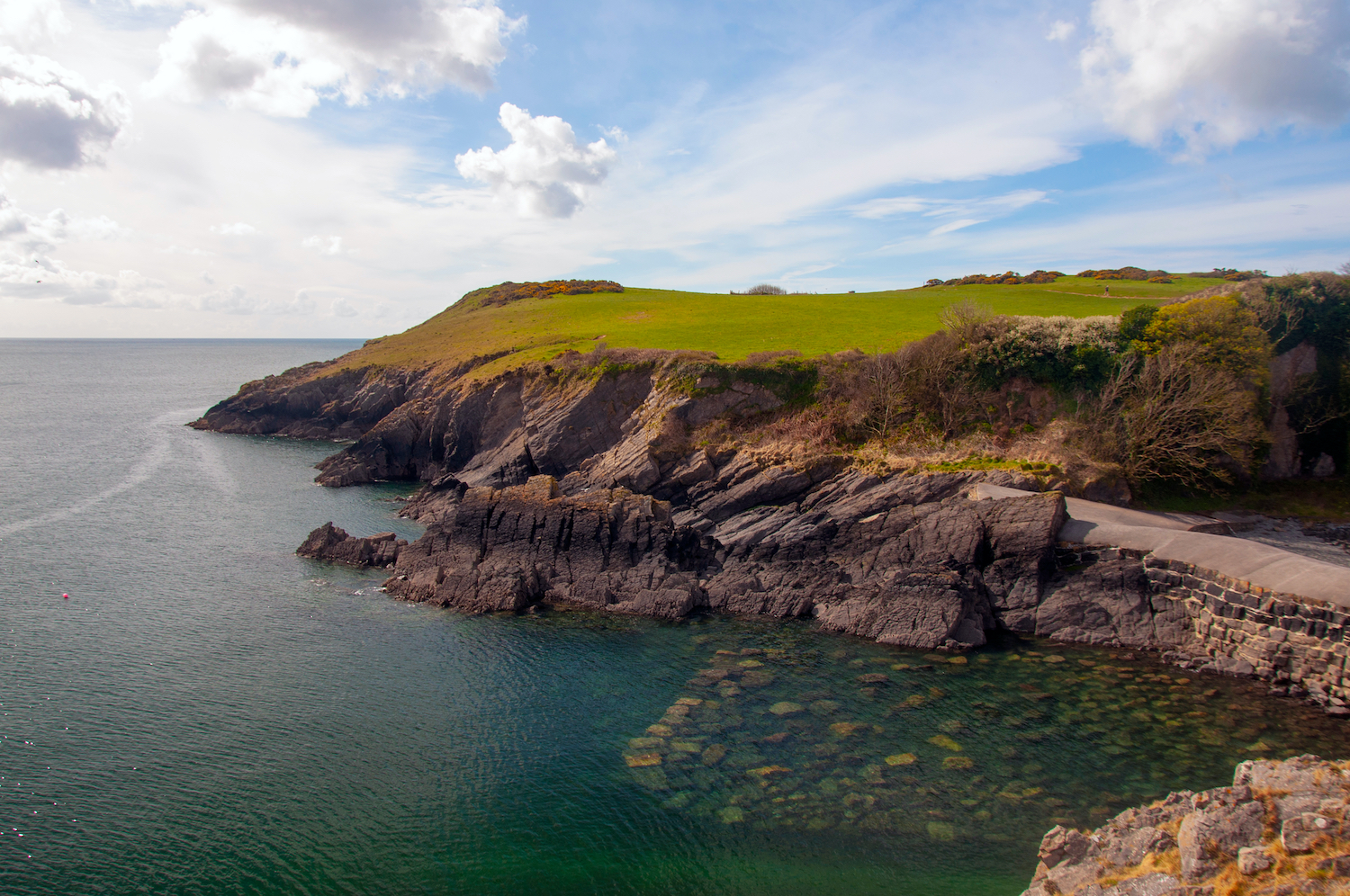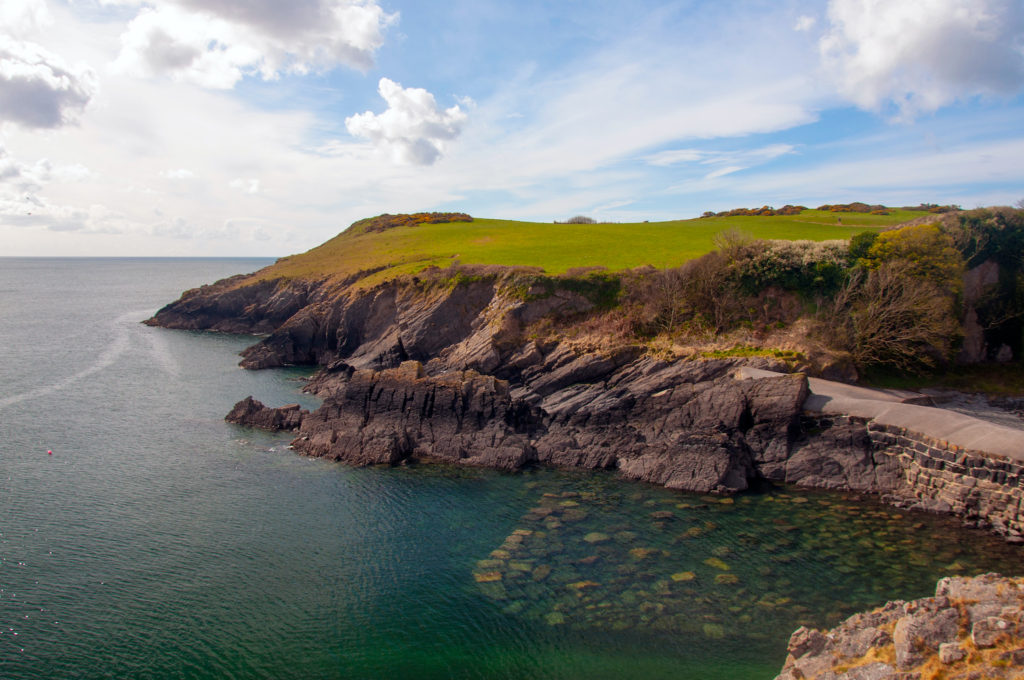 Facing southeast and sheltered by steep limestone cliffs, Stackpole's coastal waters are clear and calm. In other words, visibility is excellent and it won't be long before you spot a spider crab scuttling from your approach. Males possess exceedingly long limbs, and both sexes have triangular bodies armored with spines and decorated with seaweed fronds. Get your eye in, and you should spy hordes trampling one another in a libidinal frenzy.
Other inhabitants of these marine shallows include the well-camouflaged dragonets, dogfish, snakelock anemonoes, sea hares and nudibranchs.
For rare flora: Cwm Idwal, Snowdonia
When a site is revered by botanists and climbers, by walkers and geologists, you know it has to be special. With a rock ampitheatre soaring above a montane lake of unfettered clarity, Cwm Idwal is one such location. To hike around the llyn is to enter a physical geography textbook – and to reach a botanist's nirvana. Here, and on banks and flushes descending llyn-wards, grows Wales's best collation of arctic-alpine flora.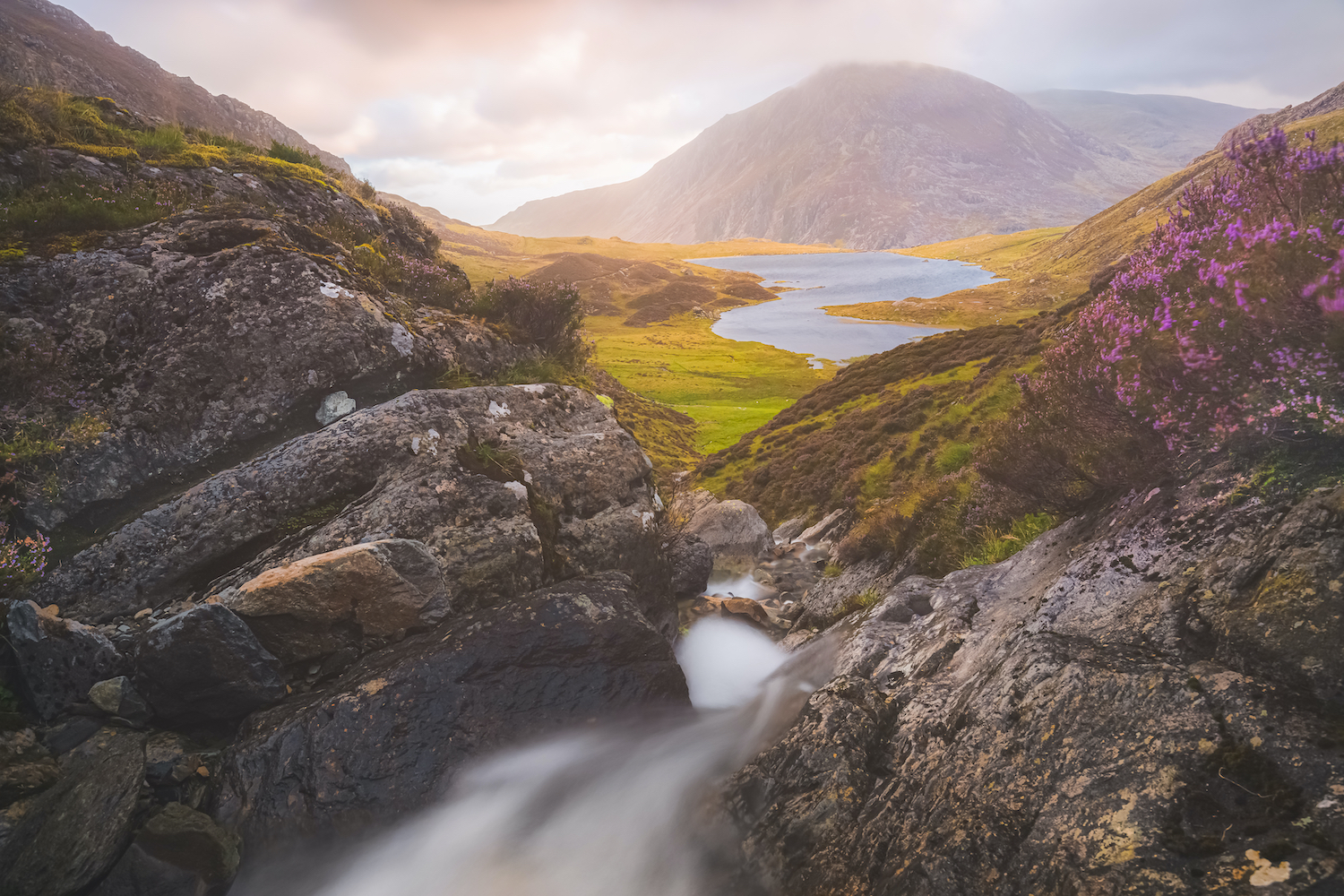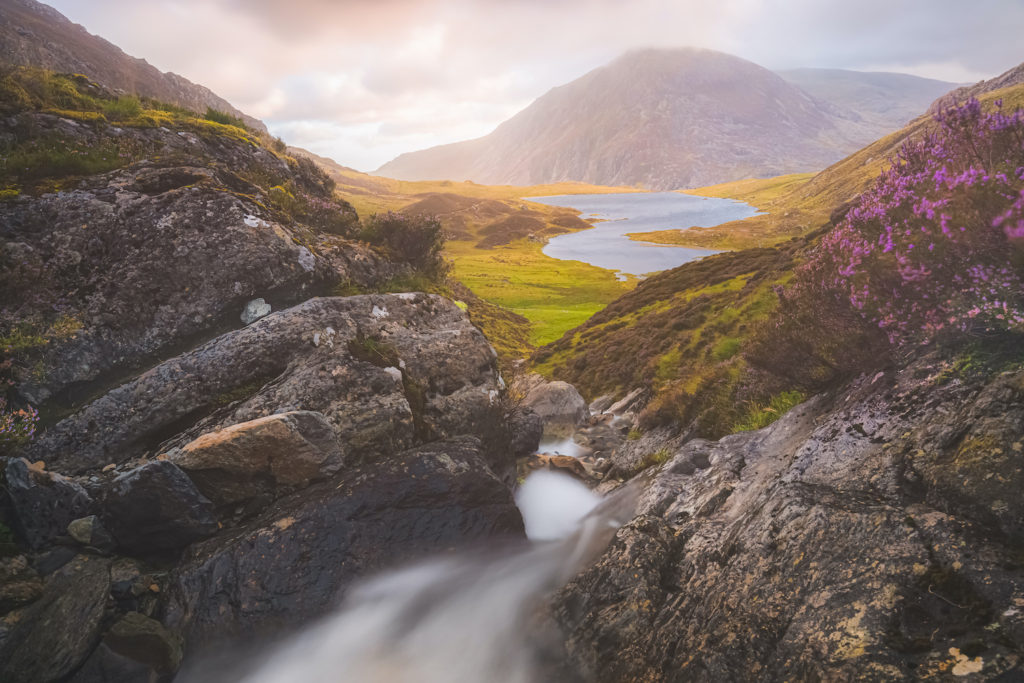 Among commoner plants, thyme levitates in pink mats on the lake banks; roseroot gleams yellow on scree; and butterwort – a deep purple carnivorous plant – adores soaked ground. Likewise moss campion, which forms lush green cushions starred with rose-pink flowers.
Cwm Idwal's most precious plant is a glacial relic, a species hailing from the last Ice Age. Snowdon lily is among Britain's rarest flora, and spotting one is challenging. Only 100 or so plants remain, most on ledges inaccessible without a rope, and only a fifth of the population flowers each year. Best to first scan upwards with binoculars, looking for the grass-like leaves or delicate white flowers cheekily protruding from fissures in the rock.
For seabirds: Bardsey, Gwynedd
Bardsey lies 3km off the tip of the Llŷn Peninsula, making it an easy and delightful day-trip from a jetty near Aberdaron. As you approach the island by boat, Manx shearwaters scythe past in an unending parabola. Thanks to sensitive wardening, these seabirds are doing well on Bardsey. Up to 20,000 pairs may now breed here. Other avian delights include guillemots and razorbills, both of which nest in great cliffside colonies and can often be spotted charging out to sea.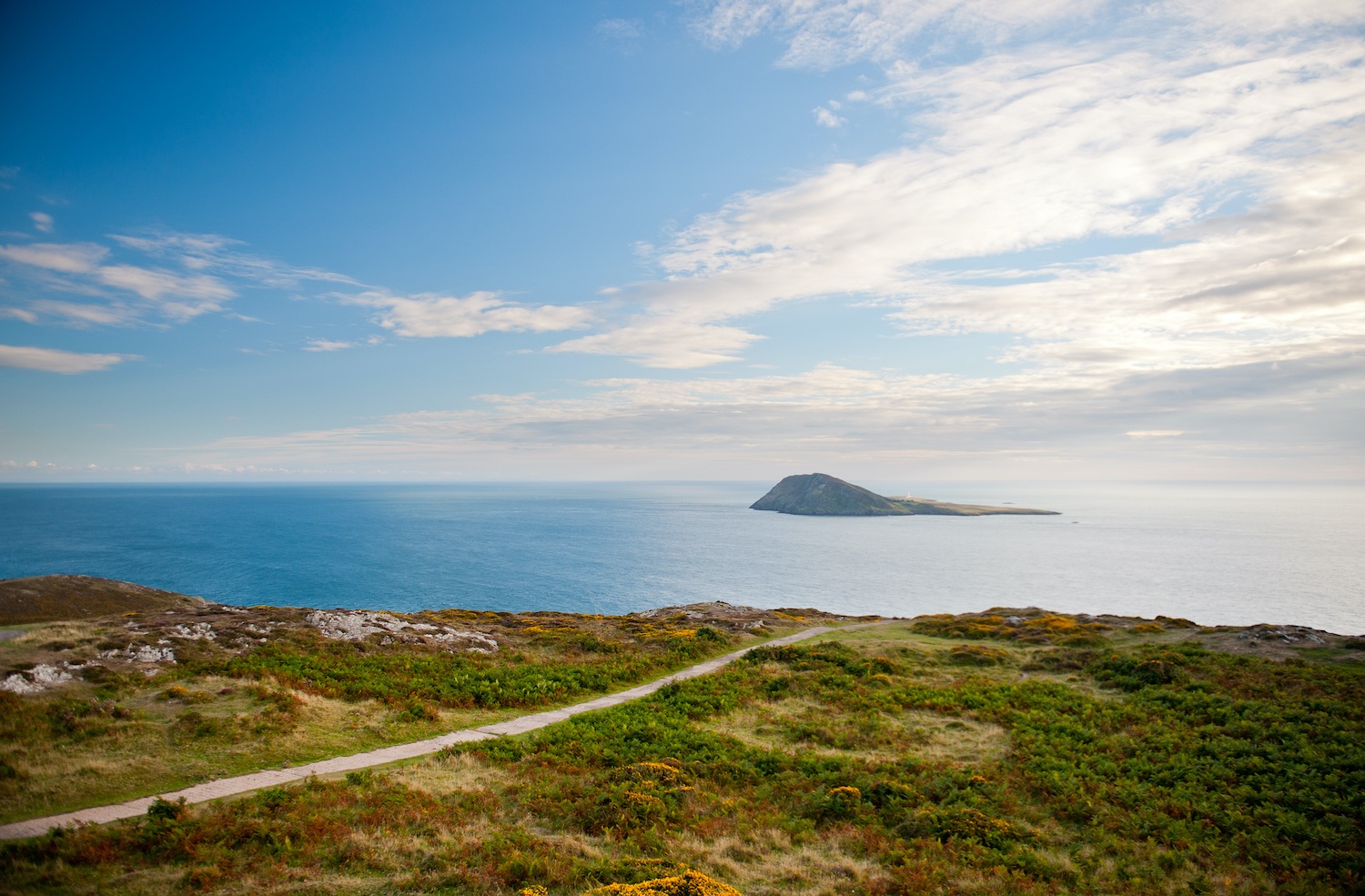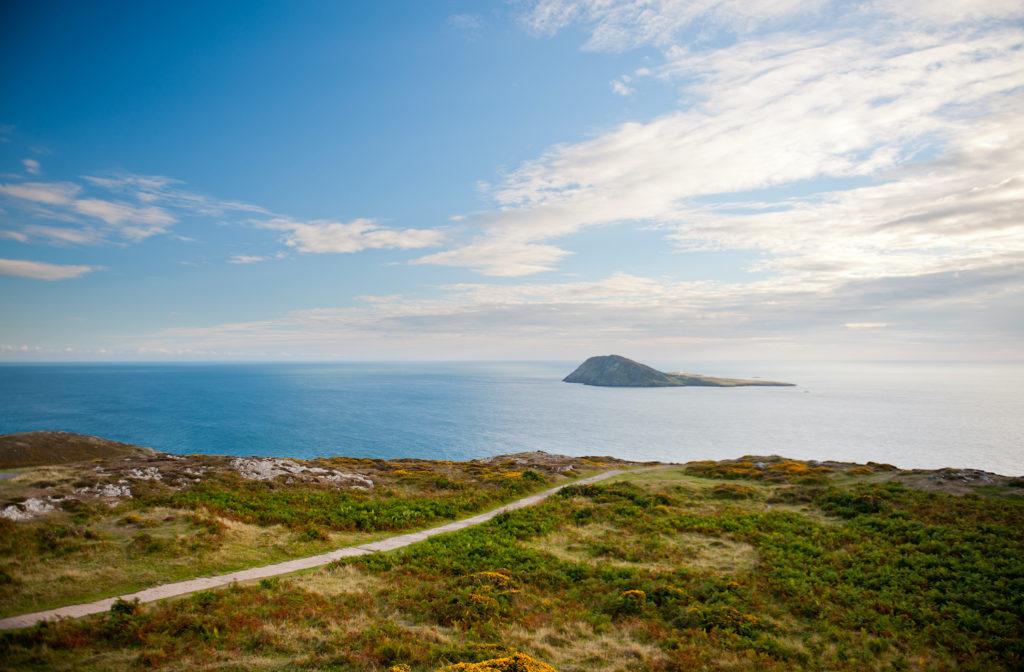 Docking at the eastern slipway, you'll likely be greeted by a mass of grey seals, hauled out on the seaweed-coated rocks and yodelling cheerily at each other. Once on land, make for the lighthouse – striped red and white like an archetypal barber shop's sign – at the island's southern extremity. The slope just below the lighthouse has the island's densest flush of thrift, and you will need to enter the world of these pink flowers to search for Bardsey's star invertebrate. To do so involves lowering your eye level to flower height. Part the thrift heads carefully, looking for a remarkable tiny moth that mimics a wasp and is wholly dependent on this maritime bloom: thrift clearwing.
For wildflowers: Vicarage Meadows, Powys
Swelling upwards from a clandestine valley escaping from the Cambrian Mountains is a petite but enchantingly rich grassland reserve. Once owned by local clergy, Vicarage Meadows is now managed by the Brecknock Wildlife Trust and is a site where wildflowers continue to flourish year on year and delicate fritillary butterflies flutter about. This gorgeous meadow merits a full day of relaxed – indeed, often supine – exploration. Take both time and picnic, and insinuate yourself amidst the sights, sounds and smells.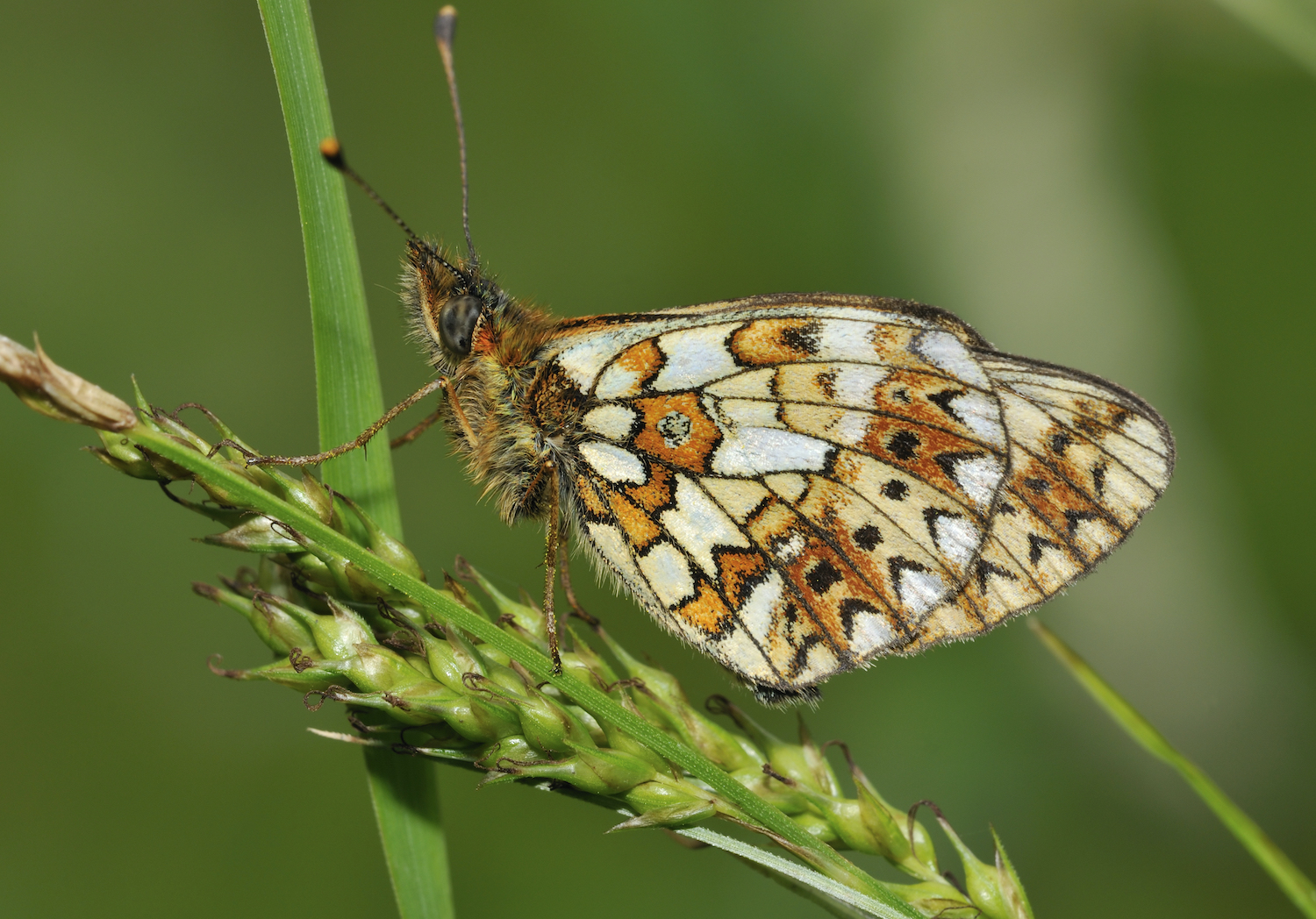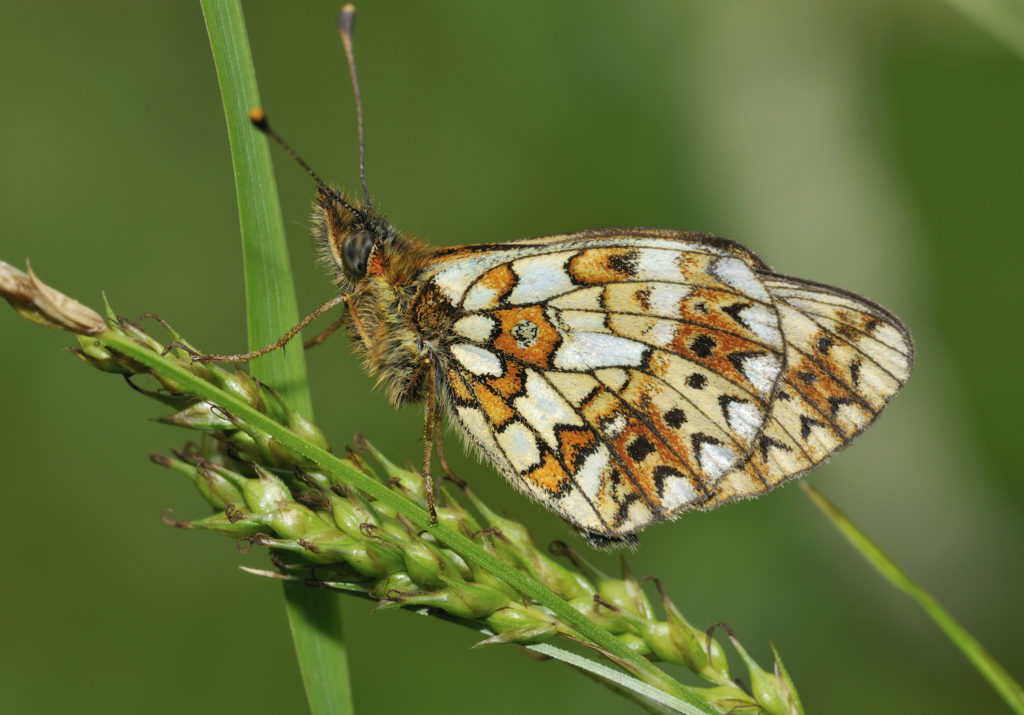 The western meadow is packed with summer orchids, with several species to track down. Heath spotted orchids abound on damp ground atop acidic soil. Unlike their common spotted cousins, these are rather delicate, attractive blooms which culminate in billowing petticoats. You should compile quite some palette, from whitish through various pinks to mauve and even dusky red.
But it is a smaller white orchid that should form your top target in the western meadow. Unimaginatively named, for sure, but this is a teeny cracker of a plant – when you find it. Each individual flower on the orchid's densely packed spike is truly tiny: as little as 2mm in diameter yet still distinctively bell-shaped and displaying a tri-lobed lip. Bonsai perfection!
For butterflies and Kashmir goats: Great Orme Head, Conwy
Venezuela's isolated tepuis tower above its lowlands. Isolated from one another and from the land far below, each table-top mountain is its own lost world. The limestone plateau of Great Orme Head – protruding seaward, thrusting apart Conwy and Llandudno bays, and straining towards the sky – is north Wales's very own tepui. And just like any truly lost world, it harbours creatures that occur nowhere else.
Great Orme's unique biodiversity comprises two dwarf subspecies of butterfly, and a plant. As you wander you should come across local variants of both grayling and silver-studded blue. Graylings are masters of disguise, landing on the ground with wings closed to merge with bare, stone-stippled earth. Great Orme's version looks the same as those elsewhere in Britain, but is much smaller – barely the size of a ringlet. Orme's silver-studded blues are also smaller than normal with bluer-coloured females.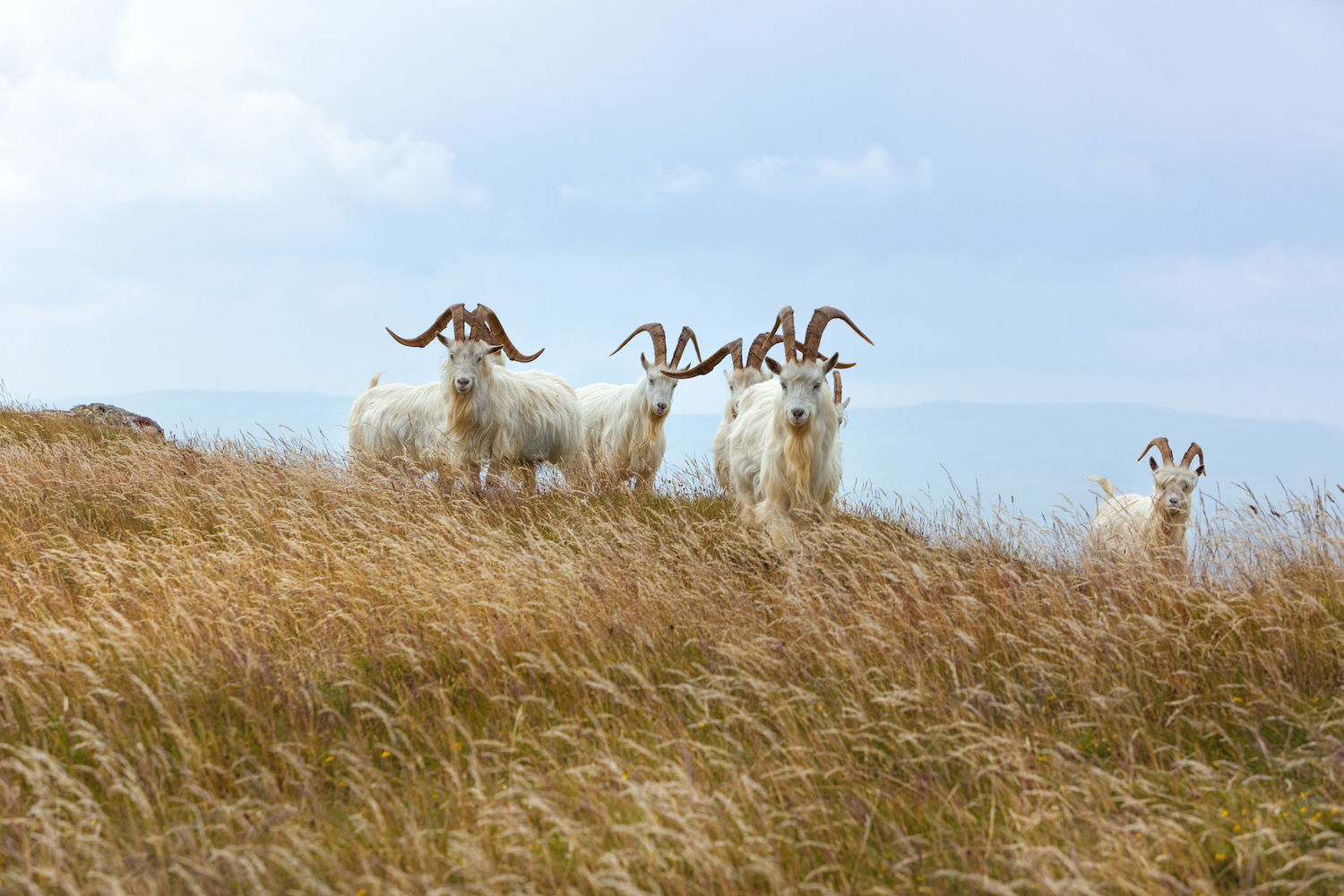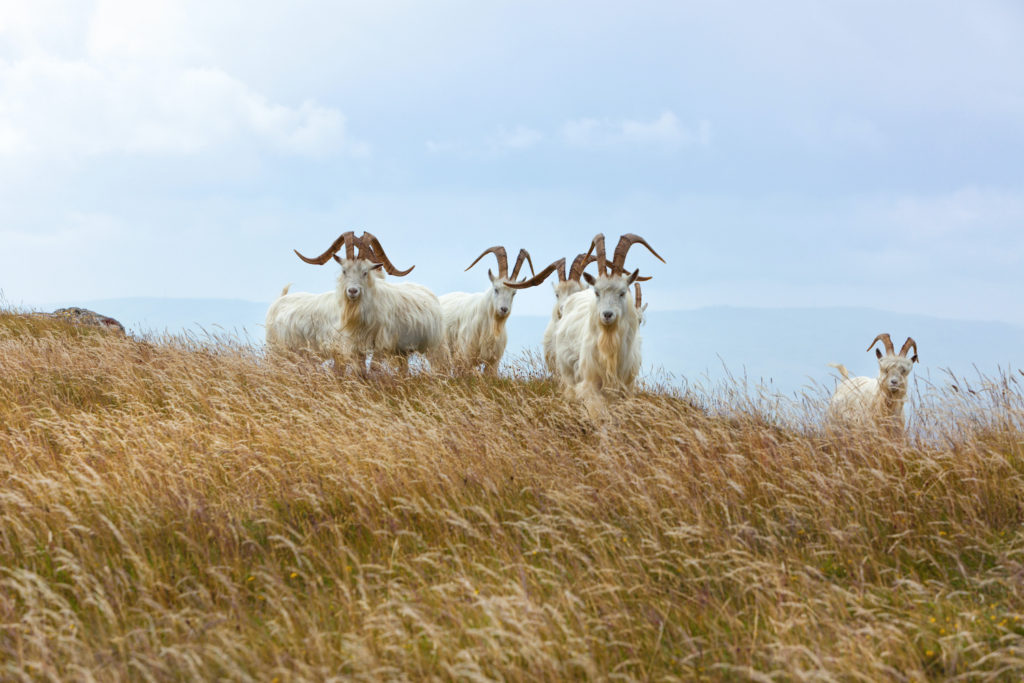 Talking of plants, the peninsula's famous endemic is trickier to find than the butterfly duo. Indeed, because only a dozen or so wild cotoneaster (aka Great Orme berry) plants persist here, exact locations tend to be hushed up. Your best bet is to check the crevices of the steep slopes. Larger fare include a decent population of feral or Kashmir goats – the origin of cashmere fabric, replete with impressive arched horns – which have been naturalised here for a century.
For dolphins: Cardigan Bay, Ceredigion
Cardigan Bay is renowned for harbouring a sizeable population (some say 250 or so) of common bottlenose dolphins. They can be seen from shore, so landlubbers need not miss out entirely. But the cetaceans are best experienced via offshore excursions.

Trips vary in duration from one to eight hours, so pick one that best matches your itinerary. Boats typically follow a fixed circuit within the bay that is mindful of both dolphin feeding grounds and the respect wildlife-watchers must show them. As a bow-riding bottlenose breaks the sea surface, it exhales noisily. To be close enough to a dolphin to hear it breathe is a remarkable feeling.
For snorkelling and red squirrels: Anglesey
This is a remarkable island, its diverse terrestrial landscapes encompassing sea-cliff and sand dune, mountain and marsh. For keen snorkellers, the stand-out destination is Porth Castell. Given the dawn high tide, it's best to take the plunge early in the morning. Swim through the inlet to explore underwater chambers bejewelled with sea squirts. Sheer walls are studded with sponges and anemones while squat lobsters, shannies and tompot blennies mooch under rock ledges. Mini-chasms harbour dogfish, whilst corkwing wrasse flash cyan and chestnut.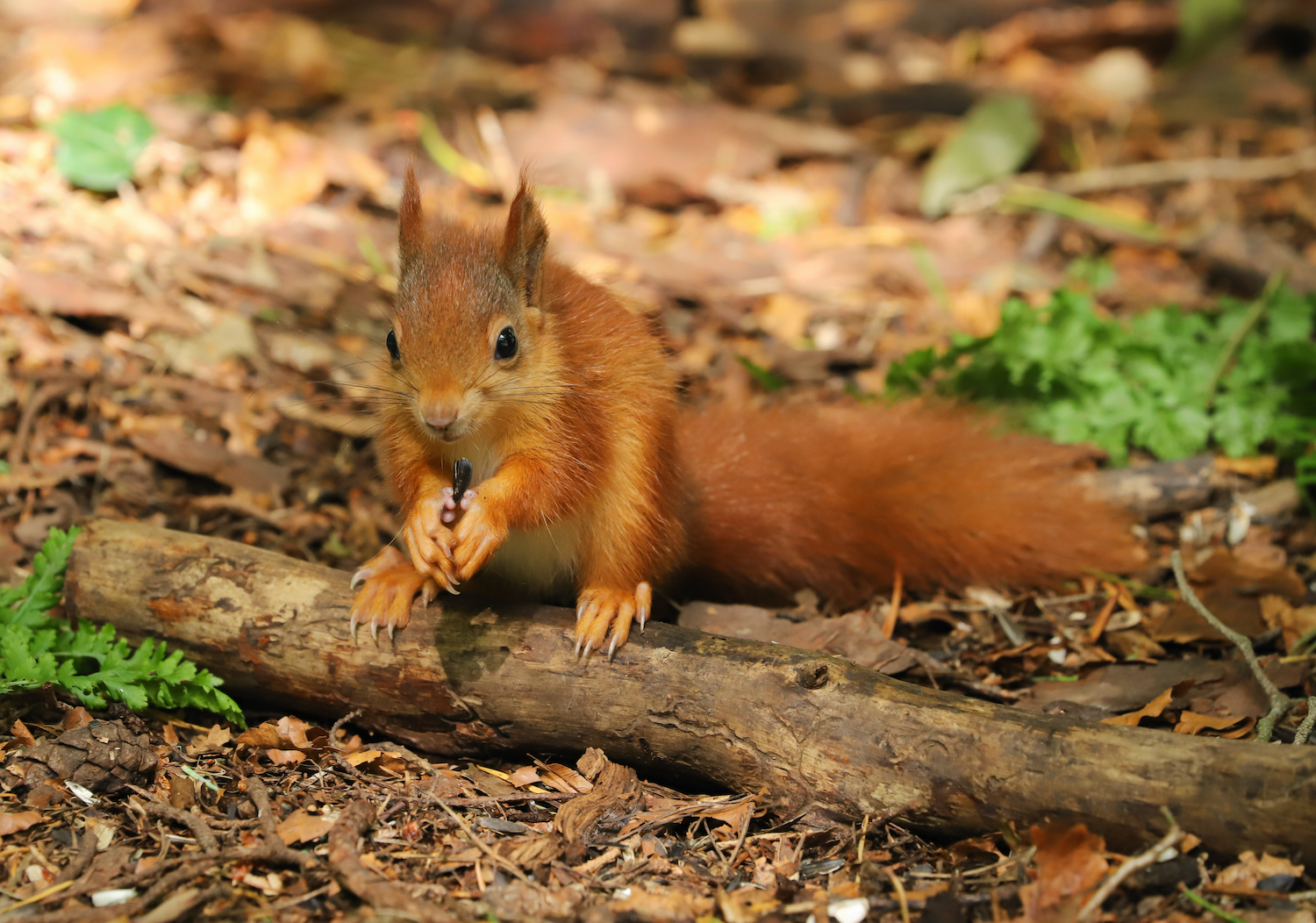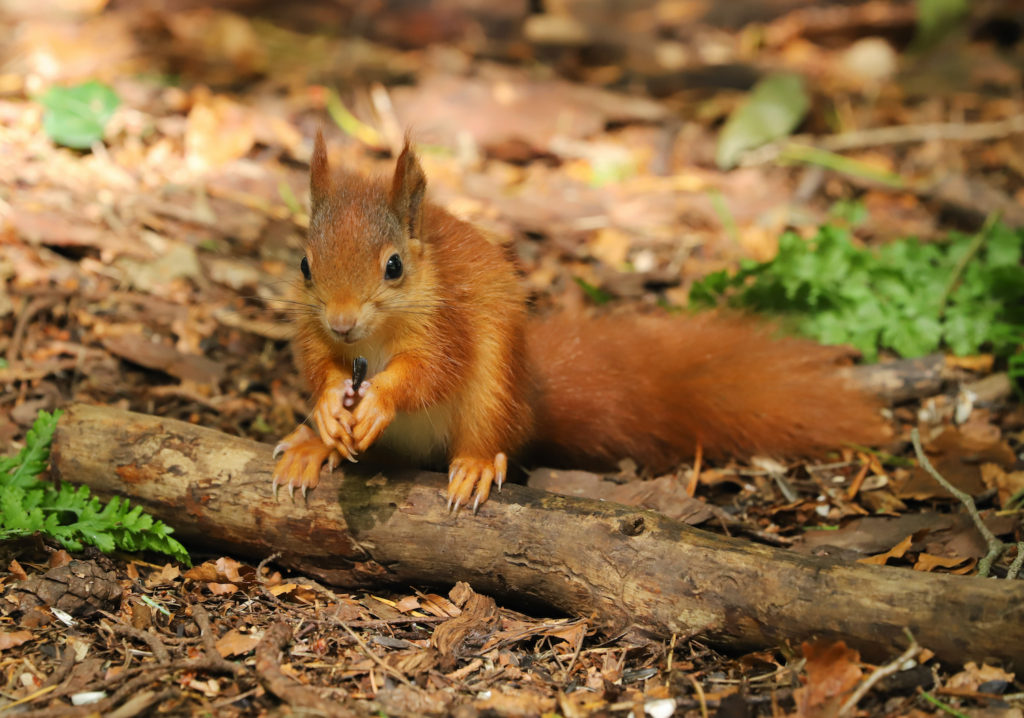 Late afternoon is a good time to look for Newborough's red squirrels. Following removal of invasive grey squirrels, Anglesey's reds are again thriving – even spreading back across the Menai Straits into mainland Gwynedd.
For songbirds: Gilfach, Marteg Valley
Mid-Wales sparkles with semi-concealed jewels. One gem is Gilfach, a reserve-cum-working farm secluded in the Marteg Valley just north of Rhayader. Backed by the statuesque Cambrian mountains, Gilfach is Welsh woods and wild water at its finest. Its inhabitants are splendid too: crystal-clear streams host two fantastic fish, brook lamprey and bullhead, and the sessile oak stands shelter a trio of beautiful songbirds that epitomise the wildlife of the valleys – pied flycatcher, common redstart and wood warbler.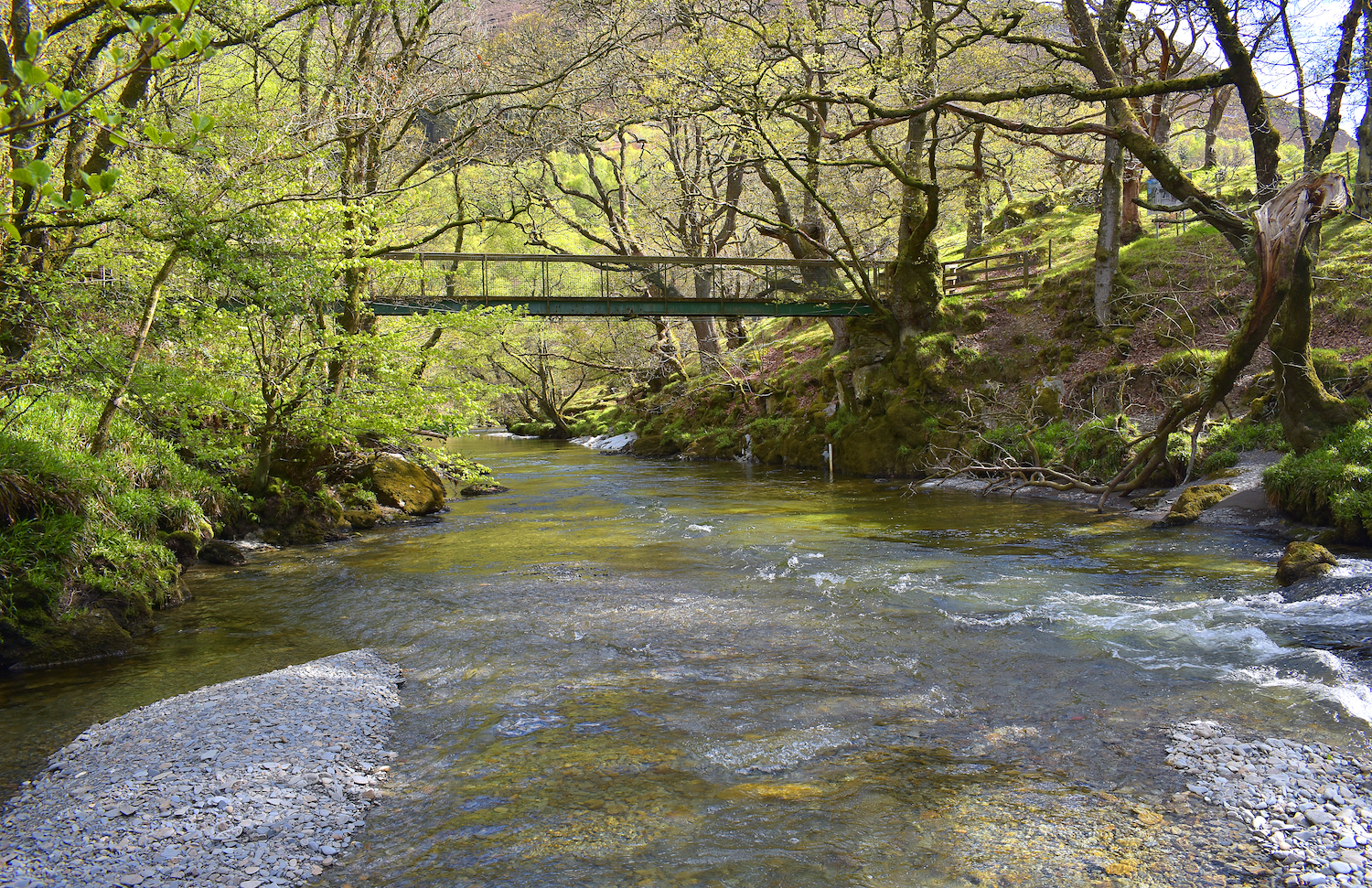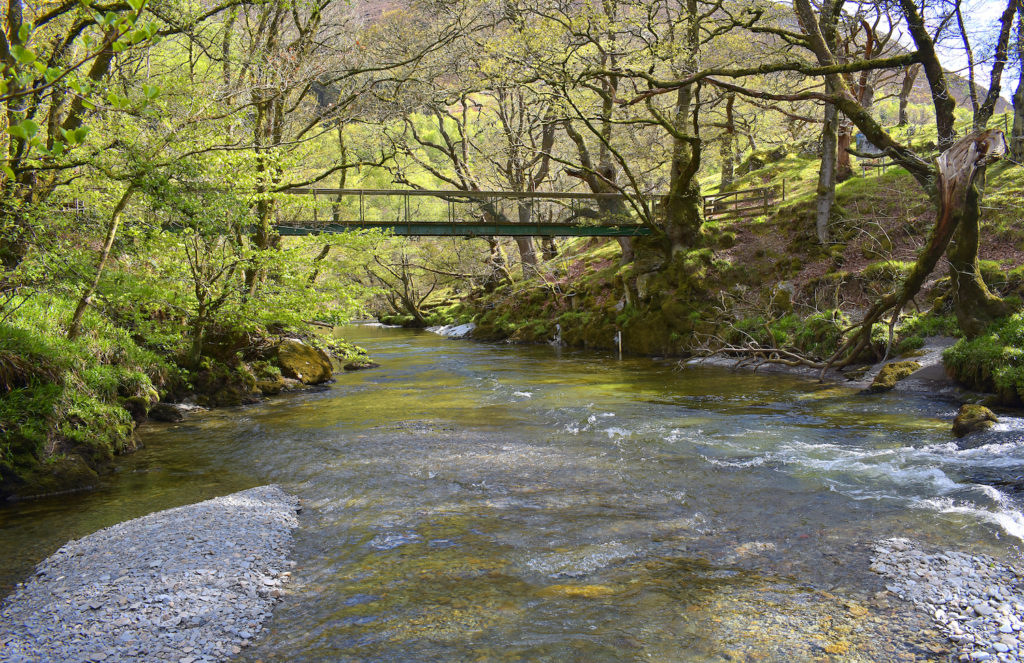 Gilfach excels for leisurely exploration. Three trails connect a habitat mosaic: traditional hay meadows littered with anthills, pasture and wet flushes, damp oak forest, bracken-covered slopes, and birch-flanked river. Start early – in time for the dawn chorus, if your itinerary permits – and make for woodland near the river to be in with a chance of spotting all of the aforementioned wildlife highlights.
---