Cannes, a city long known for its cultivation of artistic innovation, has just unveiled its newest spectacle. Opened on 1 February, the installation is the first of sculpture artist Jason deCaires Taylor's ventures into the Mediterranean Sea. His most famous works sit on seabeds all over the world, mingling amid the coral jungles of Australia's Great Barrier Reef, off the coast of Cancún, Mexico, and in the waters off Grenada – as sculpture park now listed in National Geographic's 25 Wonders of the World.
His newest installation features 6ft stone-masked portraits, situated close to the coast of Sainte-Marguerite, one of the Lérins Islands, a 15-minute boat ride from Cannes harbour.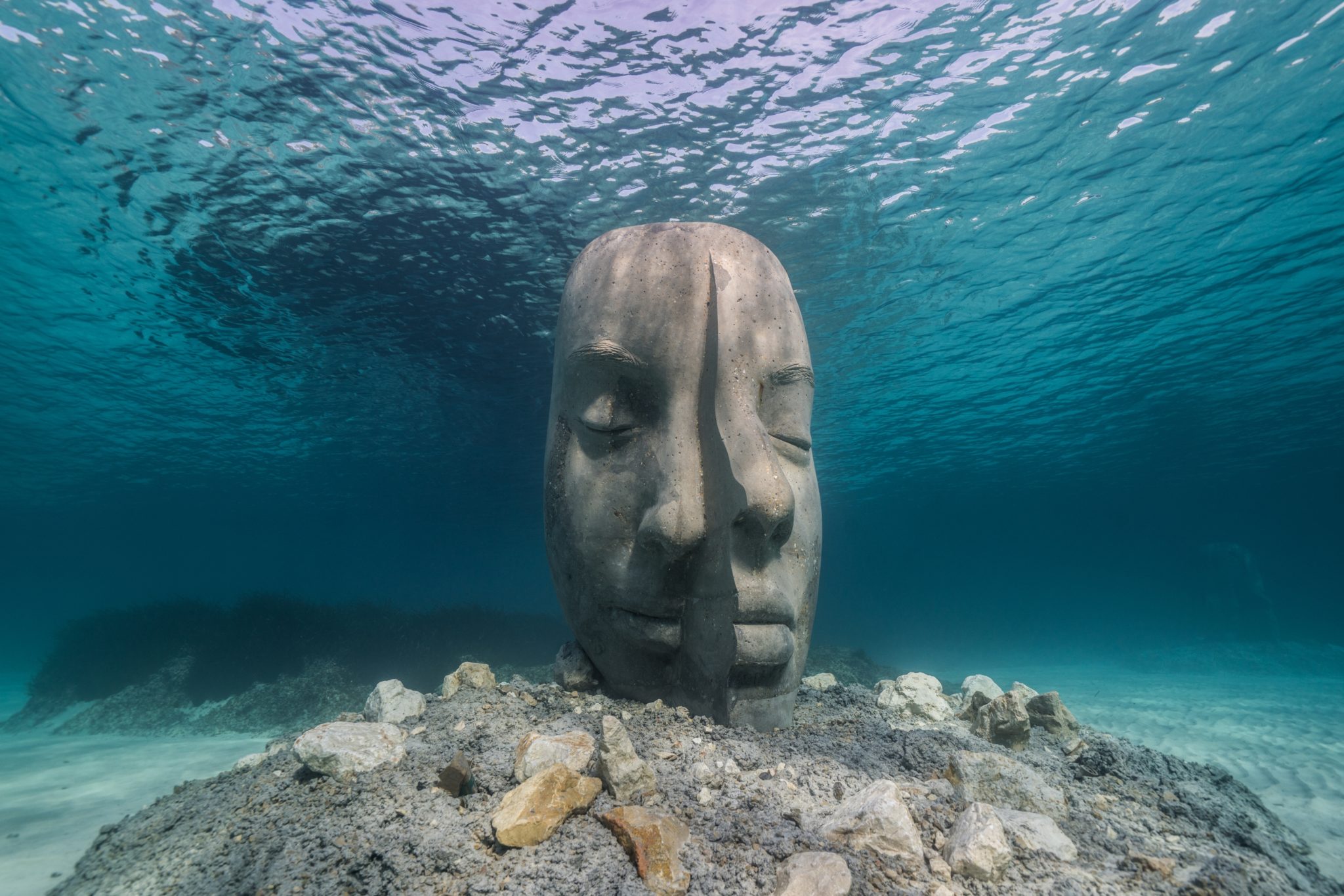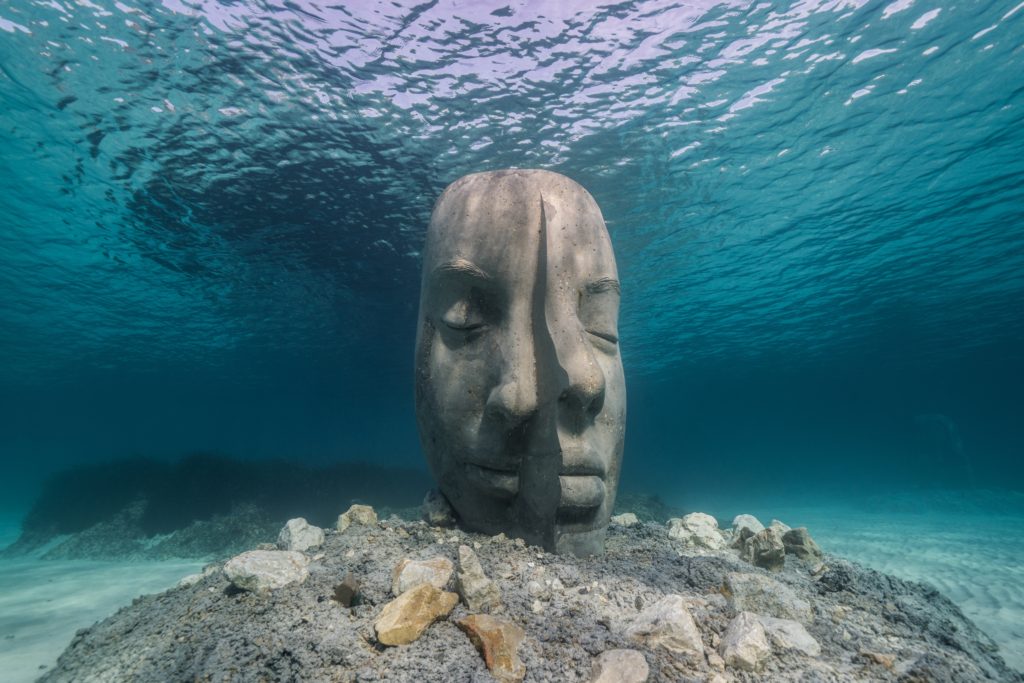 The models chosen for Jason's 3D portrait collection were selected from the local community, from an 80-year-old fisherman called Maurice to Anouk, a 9-year-old boy. Each portrait is upscaled and sectioned into two parts to depict each wearing a mask. Jason envisages that, eventually, each statue will become transformed by the sea, overgrown with urchins, sponges and seaweed, but still recognisable portraits.
According to Jason, the split mask serves as a metaphor for the ocean, representing on one side, fragility and decay on the other.
"From land, we see the surface, calm and serene, or powerful and majestic", says Jason. "This is the view of the mask of the sea. However, below the surface is a fragile, finely-balanced ecosystem – one which has been continuously degraded and polluted over the years of human activity.
"I never realised when I began this project in 2017 just how much masks would have become a part of our lives both digitally and physically. "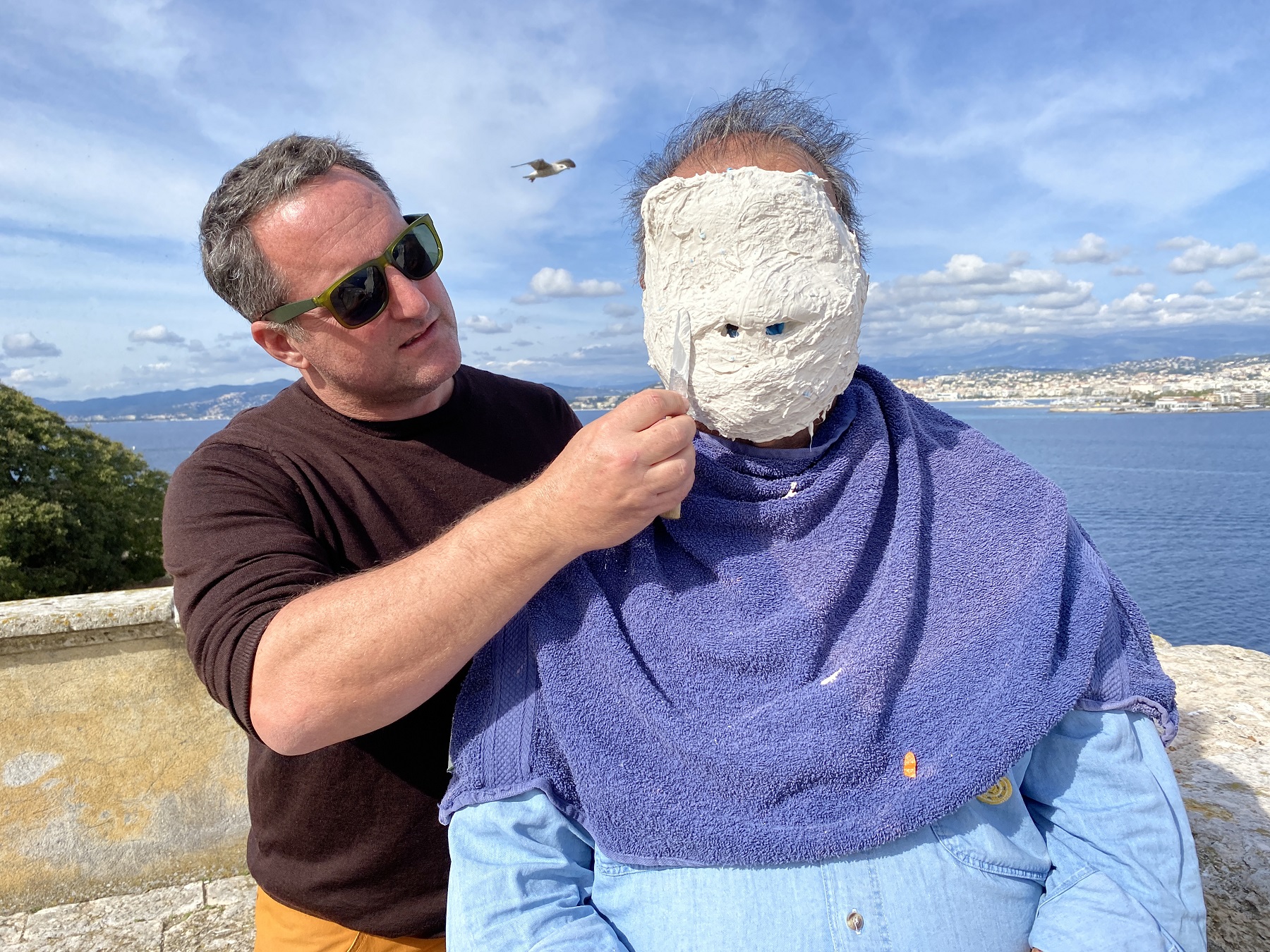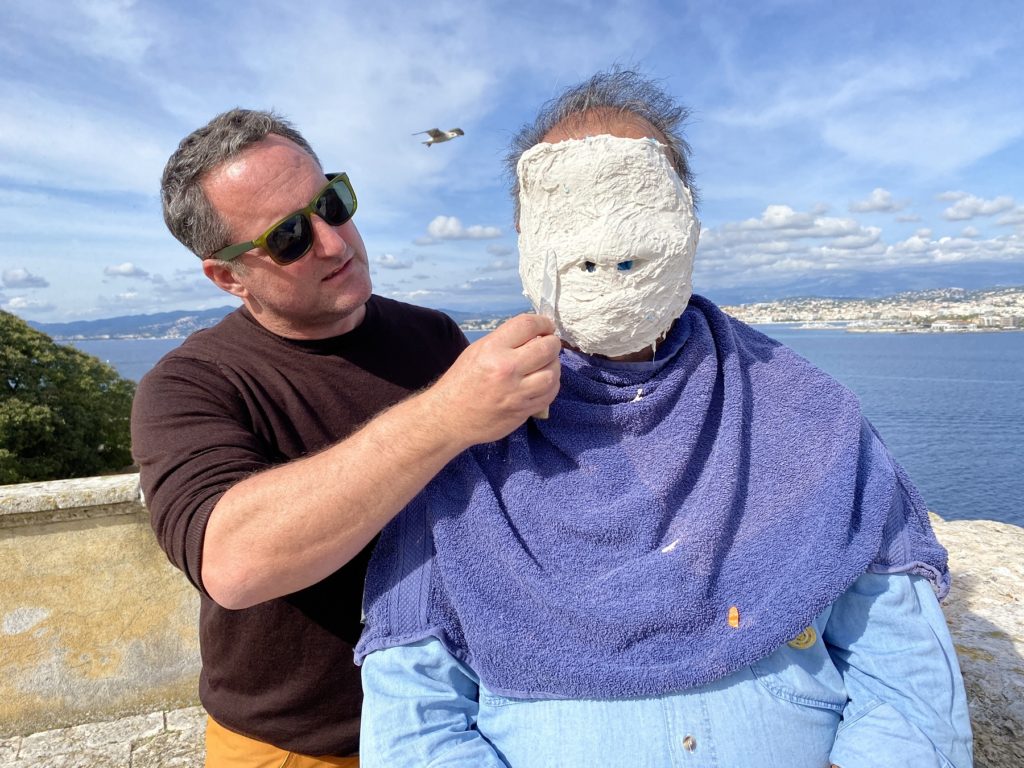 In collaboration with Mairie de Cannes and Cannes mayor David Lisnard, the project has utilised a segment of the ocean floor previously polluted by disused marine infrastructure. In removing debris, including old engines and pipelines, the installation space was transformed into a space of man-made beauty. PH-neutral materials were used in its creation, promoting the return of marine flora and fauna to the previously damaged segment of the seabed.
Cordoned off from boats for the safety of snorkellers and divers visiting the exhibition, seagrass meadows are now free to grow without the threat of anchor damage. As with all of his projects, Jason aims to draw attention to fragile and crucial marine ecosystems.
To discover more of Jason deCaires Taylor's work, visit his website or follow him on Instagram.