Destinations have always relied on beautiful images to sell us holiday dreams, but perhaps never more so than in the Instagram age. Over the last decade, the social media platform has become one of the most powerful tools in the marketing arsenal, as well as being a useful starting point for travellers seeking inspiration or planning trips. If you know where to look, you can unearth underground bars, remote viewpoints and lesser-known beaches, all just by looking at your phone.
But one of the more divisive travel trends to emerge in recent years has been the meteoric rise of 'Instagram travel' – where one travels not for discovery but for photographic perfection, preferably via a series of elaborate photoshoots where the destination acts as a mere backdrop to the person in shot. Instead of any kind of meaningful connection with a destination, the goal is to turn the spotlight back on to the visitor for a heavily edited, 'twirling off in the sunset' photo. There's rarely any interaction with locals, unless of course they need to be loudly directed out of your on-location photoshoot. 'Christ on a unicycle, what are all these people doing at my waterfall?'
Doing it for the 'gram
I think the first time I became aware of 'travelling for the 'gram' was in 2015. I was precariously perched on a rocky outcrop with my husband, overlooking Comino's not-so-hidden gem, the Blue Lagoon. Our budget boat trip to this super popular spot in Malta included several stops in tiny, urchin-covered coves that heaved with sunburnt day-trippers.
Sat above the striking turquoise waters, we sipped potent rum cocktails served in hollowed-out pineapples as we watched an amusing mini photoshoot unfold below. Bronzed Insta-babes in wide-brimmed vacay hats were taking it in turns to get their sun-drenched selfie with said pineapple on the rugged coastline.
For a good 45 minutes these girls pouted, preened and posed to get the perfect, faux-spontaneous, living-my-best-life shot of their summer break before boarding the boat to the next spot, pineapples hastily discarded on the shore.
I remember feeling shocked that not one of the girls had dipped a toe in the crystal-clear waters, much less taken a moment to appreciate the surrounding landscape with their actual eyes. My husband was more surprised that they hadn't even bothered to drink their pineapple prop.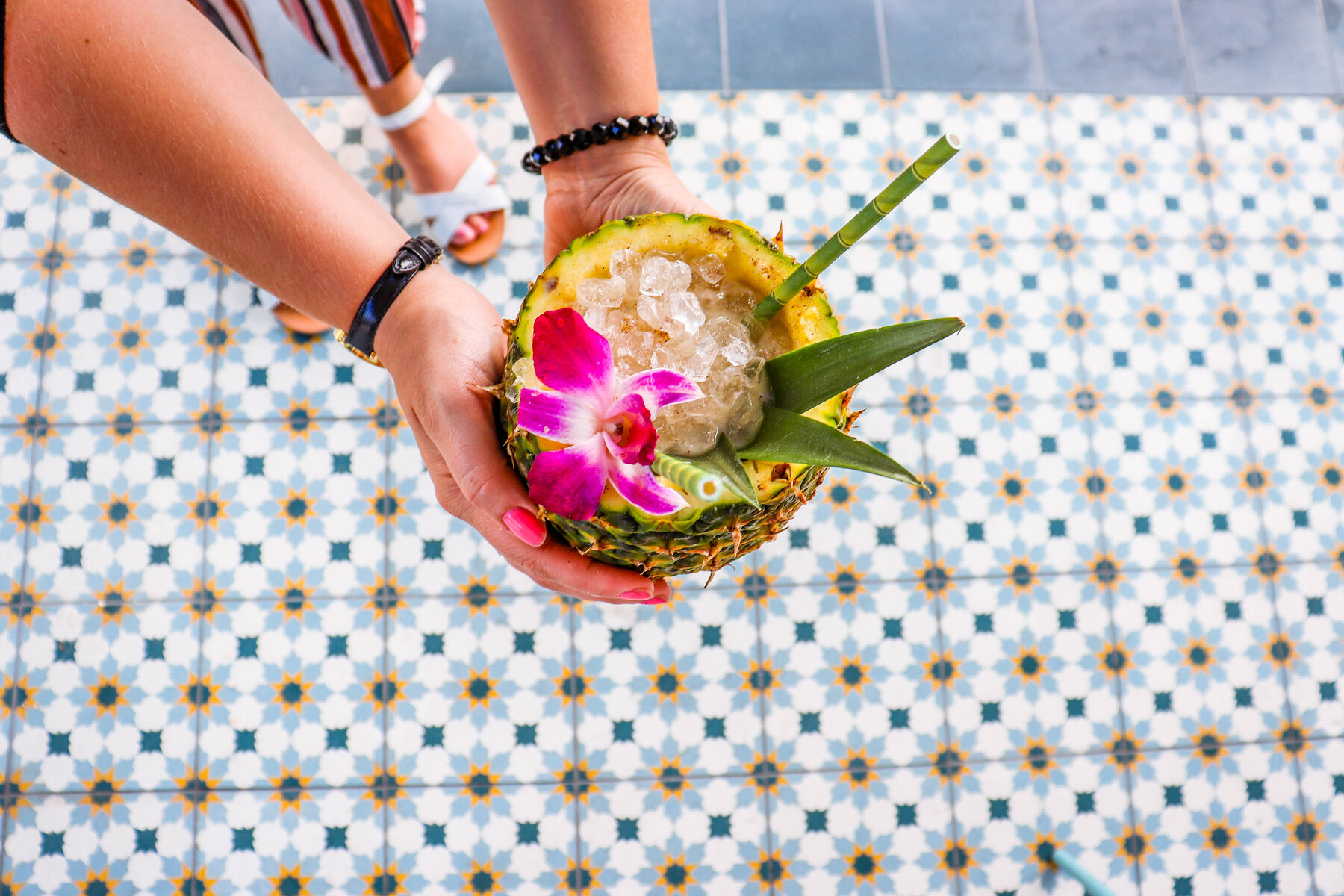 But this was just the beginning. Similar eyebrow-raising scenes are now commonplace on beaches, in cities and atop mountains across the world. We've all seen them, whether in real life or on Instagram itself: bearded travel bros doing headstands on cliff tops, couples kissing while hanging out of moving trains, immaculately dressed girls posing with mimosas in pools. The same #blessed scenes repeated over and over again.
Don't get me wrong, I love a good holiday-humble-brag photo as much as anyone. Taking high-quality travel photos is a large part of my job as a travel writer, and Instagram has quickly become part and parcel of this. I just can't wrap my head around the orchestrated photoshoots, or queuing for hours for a photo, or travelling specifically to get a particular snap. The older you get, the more you prioritise naps I guess?
Although I document many of my work and personal trips on social media, I try to avoid falling into the usual Instagram clichés and instead look to offer some real insight into the destination by what I share in the captions. Having said that, I have been known to pose on a flamingo lilo after a few cocktails. Guilty as charged.
The growth of a social superpower
What started as a simple photo-sharing platform with a few quaint filters in 2010 has mushroomed into a staggering machine, with 1 billion monthly active users sharing images with their followers. And for travel lovers, Instagram is now your personal holiday slideshow. You can merrily snap, filter and share in real-time with your followers, in the hope they'll smash that like button. Pics or it didn't happen, right?
As Instagram grew, so did Insta-tourism. Thanks to its geotagging function, travellers could search for white-sand beaches, snazzy street art and hip brunch spots and plan their entire holiday in one fell swoop. Large-scale influencers suddenly all started posting the same overly filtered, 'walking away to nowhere' shots in the same locations. The perceived 'Instagrammability ' of a destination was suddenly a deciding factor in where we chose to visit next.
All of a sudden, queuing for an hour in a gentrified part of town to get an angel-wing mural selfie was considered perfectly normal holiday behaviour. Influencing became a lucrative business, with tourist boards catching on to the power of a like. Hotels, cafés and attractions also joined in and clamoured to make their businesses photogenic, everything now designed and styled to look as Insta-friendly as possible, even if it's wildly impractical. Have you ever tried to eat a £28 plate of avocado toast off a piece of driftwood?
It all sounds fairly harmless on the surface. So what if some someone wants to spend hours getting the perfect jungle-swing snap or petal-bath selfie in Bali? Isn't everyone in Bali on some kind of insufferable 'Eat Pray Love' express tour anyway?
The problem is that visitors are now flocking to these Instagrammable destinations in huge numbers, eager to recreate the unrealistic shots media. The more people post the more snap-happy tourists arrive, eager to recreate their favourite Instagram shots. This in turn attracts more visitors and the 'inspiration' cycle continues. Travel, ultimately, will eat itself.
'The phenomenon of Insta-travel has been a curse for many destinations,' says Catherine Livesley, founder of sustainable travel company, No Fly Travel Club.
'Hidden photo spots that become popular on IG are not prepared for the massive influx of visitors that follows. There's often no management system in place, and visitors may not be spending any money in the location to help pay for its upkeep. They just want their photo.'
Livesley points out that an influx of selfie-seeking tourists can contribute to a whole host of issues for a destination such as soil erosion, pollution, littering, destruction of wildlife and exploitation of local people and cultures. 'It's a way of travelling that puts your "personal brand" ahead of the needs of the land and its people.'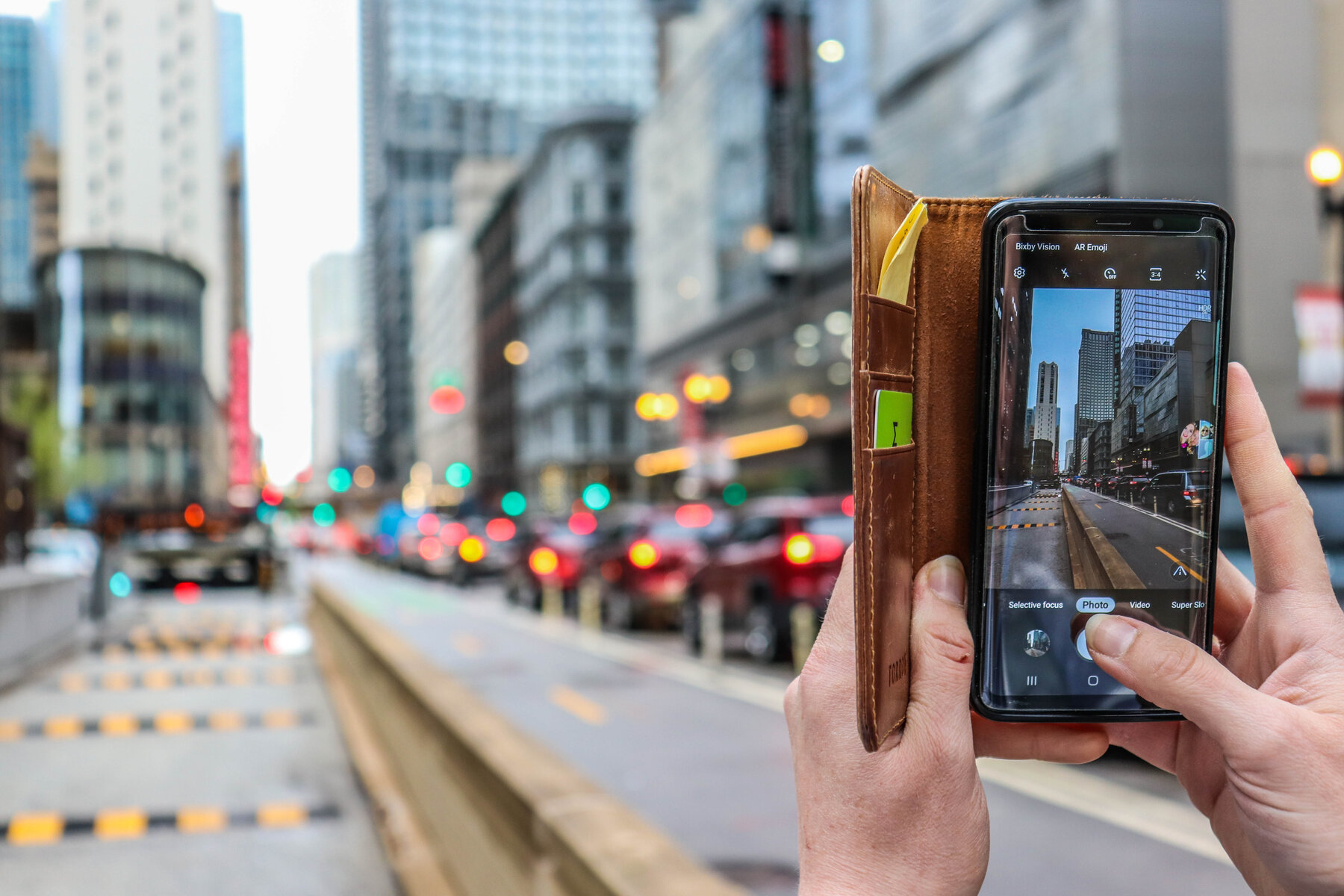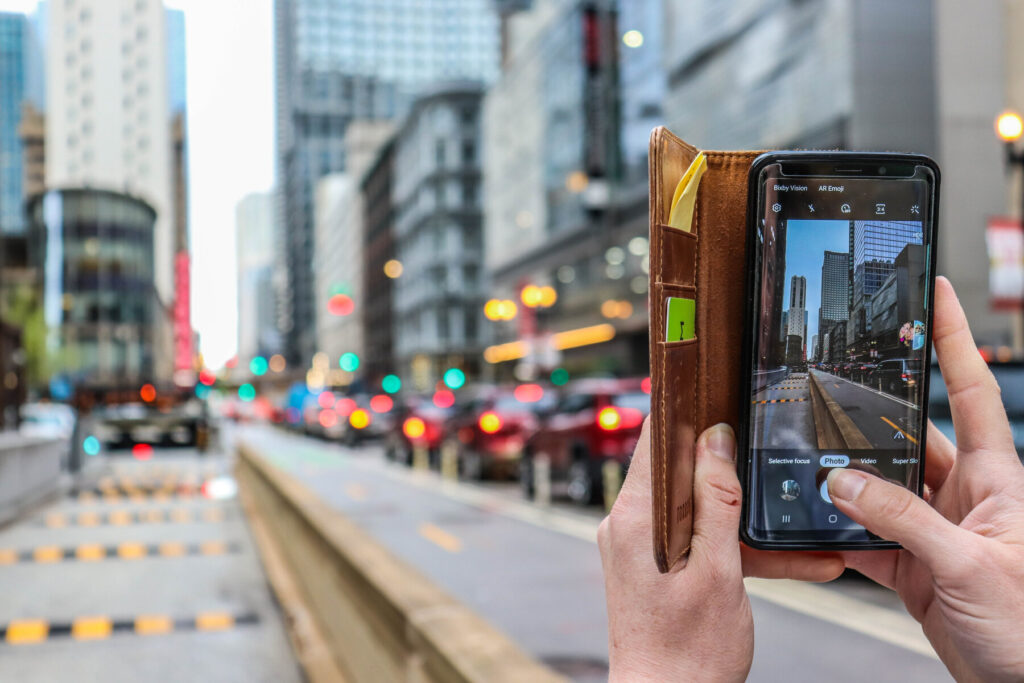 Award-winning responsible travel blogger Teresa Gomez also believes that attitudes towards travel have changed a lot in recent years. 'For a lot of people, travel has become more about getting pretty photos than exploring. Gomez explains that in many cases, people have been known to behave disrespectfully and caused huge destruction and chaos to under-resourced destinations – all to get a pic for the 'gram. She cites the example of when visitors caused a public safety emergency in Lake Elsinore, southern California in 2019. The canyon was overrun by crowds who arrived in their thousands for the perfect shot of the rare poppy 'super bloom'. 'They trampled over the very flowers they went to photograph,' Gomez explains.
But, just as many destinations were at breaking point, Covid-19 came along and halted mass tourism overnight. Gone were the giant cruise ships and tour groups as tourism hotspots rapidly emptied and once-busy streets fell silent.
With travel halted, the industry has been reconsidering the value of mass tourism, with popular destinations questioning how they can encourage more sustainable tourism moving forward. Only last month, Venice finally approved a ban on cruise ships entering the historic centre after years of pressure from locals. Elsewhere, Thailand is to close 150 national parks
for three months a year to let wildlife and ecosystems recover. Peruvian authorities are also considering how to restrict access to Machu Picchu and divert tourists to other areas.
Post-pandemic, I'd like to see less idealistic content and more of the uncomfortable realities of being a world citizen. We should document experiences from behind the Insta-veil, including the less-than-perfect elements: missed trains, cancelled flights, bouts of explosive diarrhoea, stolen wallets and rat-infested hostels.
A powerful marketing tool or the root of all evil?
Naturally, the rise of Insta-tourism and the lack of accountability has caused much drama and discussion in the travel community. The debate over whether Instagram has ruined travel still rages on through social media and op-eds much like this one.
The general consensus seems to be that if people are taking the same pictures in the same locations, travel becomes unbearably homogenised and destinations will ultimately be ruined by our rampant narcissism.

A quick poll on my Twitter account revealed that most of my followers consider the idea of Instagram travel abhorrent. 'I never use Instagram to find my next destination. The over-filtered, fake look of most places posted on there doesn't entice me to visit at all,' tweeted Nicola Leigh Stewert.
Others share their disappointment of travelling to a destination they had seen on social media, only to find it looked nothing like the over-saturated representation seen online. Filter apps, heavy editing and luxurious travel sponsored by a tourism board all helps to create an unrealistic picture of a destination. If you keep seeing floating breakfast feasts on the gram, you're going to be disappointed with your lukewarm buffet breakfast at Ibis.
But for some destinations, Instagram has been helpful to their cause.
'For a visually appealing but little-known destination like Uzbekistan, Instagram is a godsend,' advocates Sophie Ibbotson, Uzbekistan's Tourism Ambassador to the UK.
Sophie explains that tourists who visit this Silk Road destination are understandably mesmerised by the impressive architecture, dramatic landscapes and colourful handicrafts and naturally want to share the images with their social media followers. 'In doing so, they immediately become ambassadors for Uzbekistan's tourism industry, helping promote the destination.'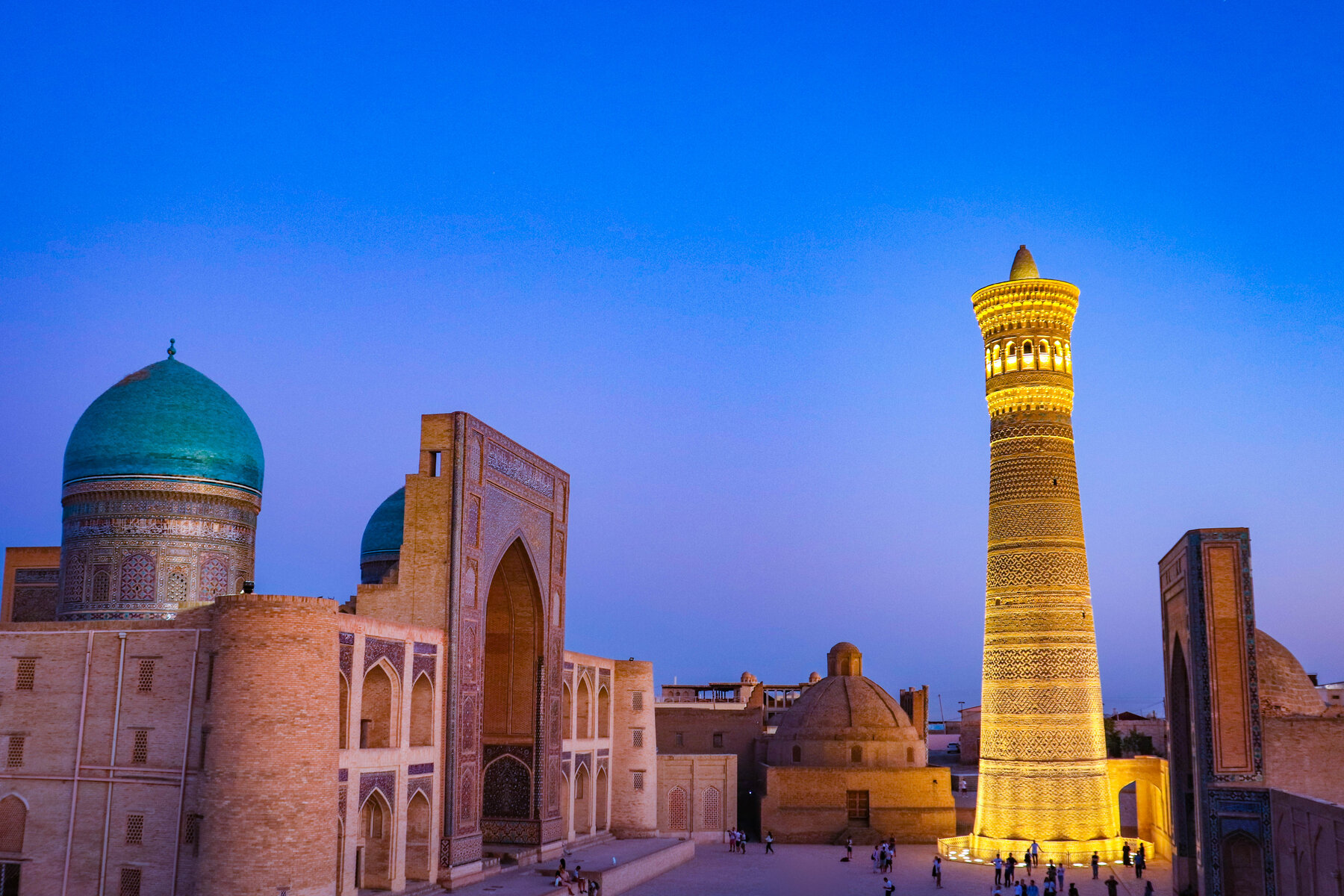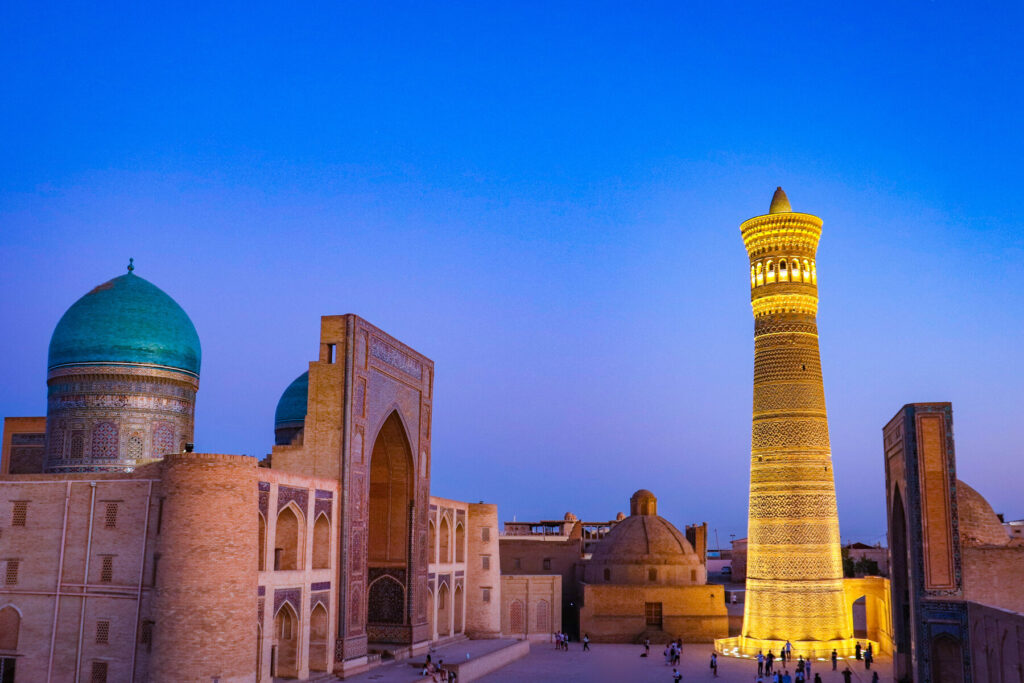 Armed with nothing more than an iPhone, everyone is now a potential ambassador of the places they visit. You don't have to be a 100k influencer to highlight smaller destinations that crave a little double-tap love.
'Smaller DMOs [destination marketing organisations] don't really have huge budgets,' explains tourism PR specialist Megan Allen. 'They rely on social media to not only reach wider tourism markets, but the local tourists too.'
By partnering with influencers, lesser-known destinations can expand their potential audience and gain more visitors than ever before. The numbers speak for themselves – in 2015 the small town of Wanaka in New Zealand started hosting influencers with large followings in exchange for posts about their experiences. The result of this partnership was the fastest tourism growth in the country with visitor numbers up 14% over the year.
Initially New Zealand appeared thrilled with the visitor increase, with many glowing articles on the positive effect of Instagram on tourism. But fast forward to 2021 and Tourism NZ did a much- publicised U-turn, with a campaign directed at influencer wannabes to 'skip the typical social media shots and share something new'.
'We noticed that the same pictures or poses kept coming up, time and time again,' the NZ tourism office explained. A stark reminder of the power of Instagram, and the fine balance when it comes to sustainability.
I'm still largely undecided as to whether Instagram has indeed ruined travel. Whilst mass tourism, fuelled in part by social media, can be destructive, it's a primary source of income for many destinations. I'm also aware that shaking my fist at those darn influencers makes me sound like a shrill old woman and doesn't really solve the problem.
Education, rather than prevention, is key. You can't stop the unoriginal selfie seekers heading to Amsterdam, but what you can do is encourage them to visit other destinations in the Netherlands too.
Ironically, Instagram is probably the best tool for the job. This platform, when utilised correctly, has the power to spread tourists out to under- the-radar destinations. Send the influencers to Slough to document their raw urban adventures and within 5 minutes it will be on every 'hidden gem' listicle in the land. We'll all be queuing up for a coveted snap at 'Europe's largest industrial park' in no time. Just don't forget to pack your straw hat.
---
About Portia Jones
Portia Jones is a UK-based travel writer and host of the Travel Goals podcast. Check out her two websites, Pip and the City and Wales Bucket List, for more of her adventures.
This piece was originally published in The Travel Club, a monthly members-only e-zine from Bradt Guides. To sign up from just £5 a month, which includes access to the magazine and 50% off all Bradt guides, click here.