The Laugavegur Trail, Iceland
Perhaps Iceland's finest highland trek, the walk between Landmannalaugar and Thórsmörk is one that every Icelander undertakes at least once in their lifetime. Crossing such primitive terrain is truly invigorating, and the overall experience is also exhilarating.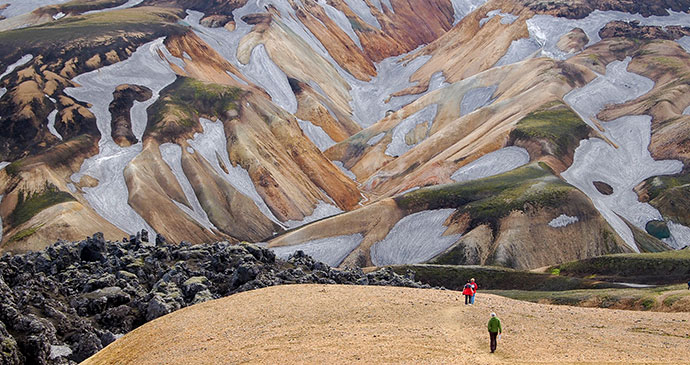 The fact that this is a busy and well-trodden route doesn't make it any less beautiful. The marked trail is 56km long and fluctuates a good 1,000m in altitude. Warm (and dry!) mountain huts are situated all along the way.
Sentiero Azzurro, Italy
The loveliest way to explore Liguria's Cinque Terre is on foot, and the five villages are linked by the Sentiero Azzurro, the Blue Footpath. It's 14km long and takes anywhere between 21/2 and 5 hours to walk.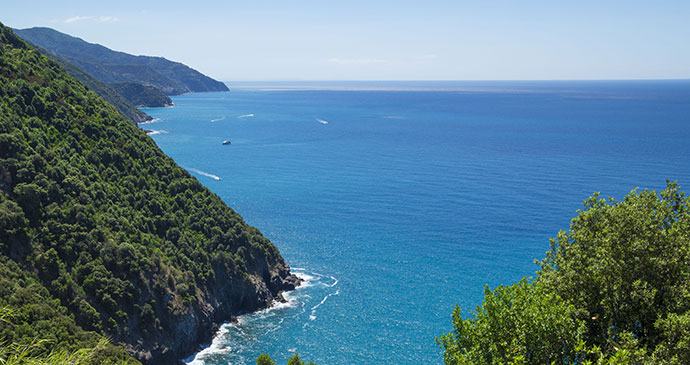 The hills are dotted with Aleppo pines and the coastal scrub, macchia. Higher up there are chestnut trees, cork, myrtle broom and arboreal heather.
Rota Vicentina, Portugal
Walkers on the Rota Vicentina in Alentejo wend along the winding path as it climbs cliffs and borders bays, cuts through beautiful wild-flower meadows and meanders through picturesque little villages.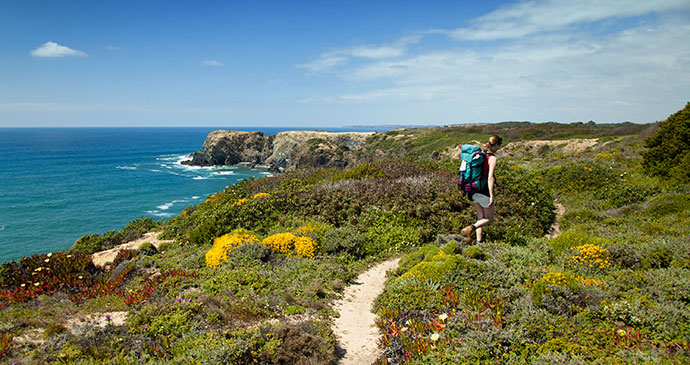 Almost all of the route lies within the Sudoeste Alentejano e Costa Vicentina Nature Reserve, a 200km-long chunk of protected shoreline. The options for avid hikers are endless: you can strike out on the 120km Fisherman's Trail or 230km Historical Way on a long-distance walk, or explore one of the many circular loops that you can fit into a single day. There are even short stretches of the route that can be accessed on a mountain bike.
The Pilgrims' Trail, Sweden
Spanning over 100km of West Sweden's tremendously varied terrain, the Pilgrims' Trail stretches from Vänersborg in the south of Dalsland to Åmål in the north. The name stems from the time when the path was walked by pilgrims on their way to holy Nidaros (present-day Trondheim) in Norway, which was northern Europe's most important pilgrimage site during the Middle Ages.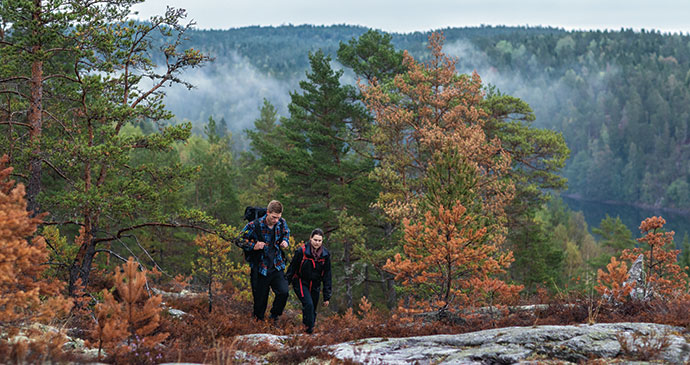 Between Vänersborg and Upperud the trail is suitable for everyone as it follows quiet country roads and footpaths, passing several medieval churches along the way. North of Upperud it traverses more challenging landscapes, characterised by steep gradients and ravines, as well as areas of pristine wilderness.
It's an ideal way to get close to nature – there are several places to break the journey overnight and public transport options, too. Upperud 9:9, for example, offers a special three-night Pilgrims' Trail package, including accommodation, transport and food.
Lovren to Vojak, Croatia
One of Croatia's long but rewarding hikes, beginning just above sea level in the small town of Lovran, and climbing to the highest point of Učka, known as Vojak or sometimes Vrh Učka.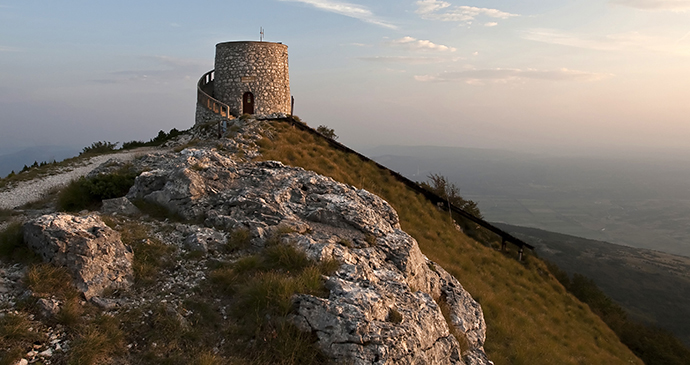 Almost 1,400m of ascent on clearly marked trails, mostly through forest and sometimes open meadows, are rewarded by spectacular views from the summit, over the Adriatic and the islands of the Kvarner Gulf, and far across the undulating hills of the Istrian interior.
The Müllerthal Trail, Luxembourg
Those looking for a serious workout while in Luxembourg's Little Switzerland may want to attempt this trail. It is divided into three separate looping routes, which look on a map as if they are holding hands at the points where they join up.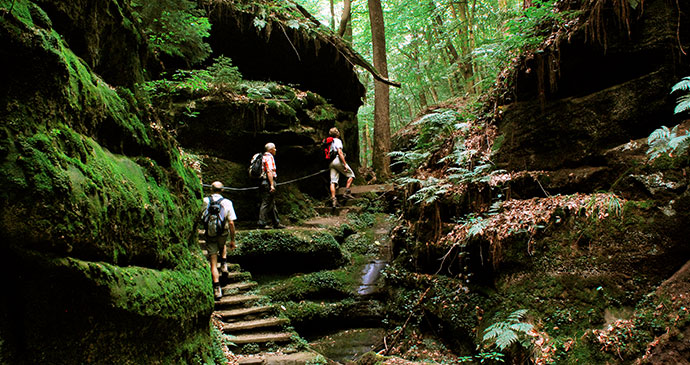 You can tackle them individually, or for a real challenge do all three and the three 'extra' add-on options, a round trip of 150km. That will take you past almost everything there is to see in this region.
Slattanesgotan trail, Faroe Islands
This trail on Vagar leads from Gásadalur east along the north coast past the now-uninhabited village of Víkar to the island's northern tip, Slættanes, opposite Vestmanna on Streymoy.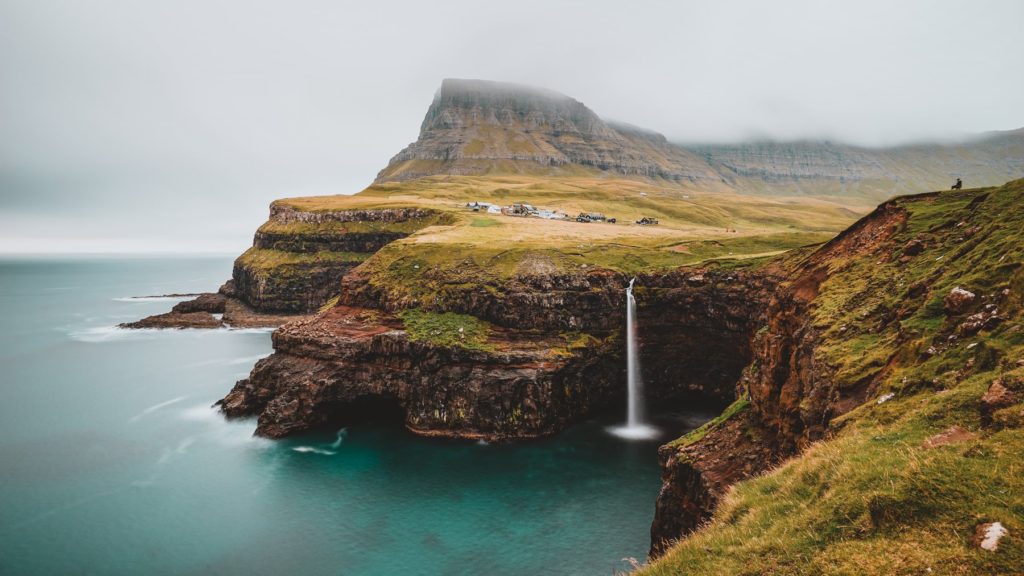 Literally 'the Slattanes road', it passes through an area of outstanding natural beauty (the pasture on the floodplain around Vikar, for example, is exceptionally rich) and offers solitude in plenty; indeed, this isolated route was once the only way to reach these two of the Faroe Islands's remotest settlements.
Alpe-Adria Trail, Austria, Slovenia, Italy
Stretching for 750km through the mountains of Carinthia, Slovenia and northern Italy, the Alpe-Adria Trail is one of the most exciting and breathtaking hikes in the world.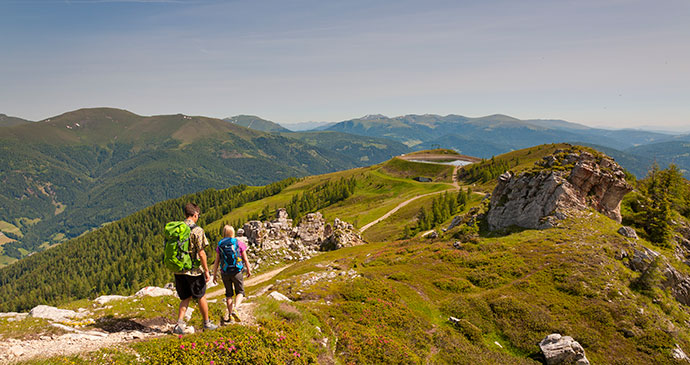 Starting at the foot of Austria's highest peak, the Grossglockner, it meanders through spectacular mountain scenery, past pristine alpine lakes, wildlife-rich national parks and plunging gorges.
Via Dinarica
The Via Dinarica is more than just a hiking trail – it is a journey to forgotten times where the customs of old-world Europe thrive.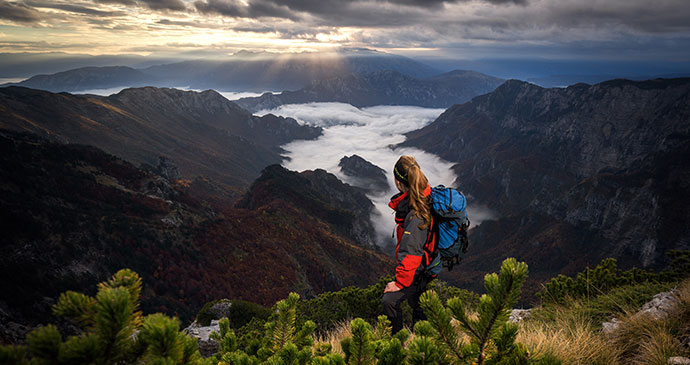 Encompassing seven countries across the Balkans, it is a rustic and raw symbiosis of the cultural and natural heritage of the Dinaric Alps, where traditional architecture, lifestyle and gastronomy are matched by some of the most breathtaking landscapes on the continent.
Split in to three trails that wind through 1930km of pristine wilderness, it remains untouched by mass tourism – go now, while this is the case!
The 'Great Route', Azores
The island of São Jorge has some memorable walks; several are long established and so fairly clear to follow. There are seven official trails suitable for day walks, summaries of which are given below. For hardcore hikers, there is now also the 'Great Route' which covers just over 40km from Fajã dos Cubres in the north to Topo in the east. This is best done over two days, using the information on visitazores.com to plan food and accommodation needs. Although all routes are downloadable from that site, you should always check at the tourist office to ensure that your chosen route is open and safe before setting off as they are prone to weather erosion.
---
Want to don your hiking boots? Find out more: