Let's face it: England is known the world over for its eccentricities. To name just a few – the general public's penchant for queueing, the fierce debate over the best way to brew a cuppa and, of course, the tendency to wax lyrical about the weather. So it's only fitting that such an eccentric nation should have a slew of museums dedicated to all things wacky and wonderful.
Here we've picked out some of our all-time favourites, from a shrine to lawnmowers to walls lined with cuckoo clocks. In our eyes, the quirkier the better.
Cuckooland, Cheshire
Finding what's believed to be the world's largest cuckoo-clock museum hidden away somewhere in the depths of the Black Forest would feel entirely natural. But to come across it sitting on the A556 just outside Knutsford? That's a little more surprising.
This gathering of chirruping, calling clocks is the labour of love of horologist brothers Roman and Maz Piekarski, who've dedicated several decades to acquiring and restoring the pieces now on display. There are more than 600 of them, their carved wooden cases and swinging pendulums covering every inch of available wall space, and the brothers know each one inside out.
Land of Lost Content, Shropshire
There are two things about the Land of Lost Content museum of British popular culture that are particularly moving. Firstly, the floor-to-ceiling memorabilia from ordinary British life over the past 100 years is a wistful reminder that time ticks on. Distilled in a broken doll; a packet for a discontinued sweet; the mocked-up trousseaus of pre- and post-war brides (seemingly filled with equal parts hope and nylon) is the powerful sense that the world changes, tastes change, children grow out of their toys, grow up and grow old. Curator Stella Mitchell borrowed the museum's name from A E Housman's elegy to the past.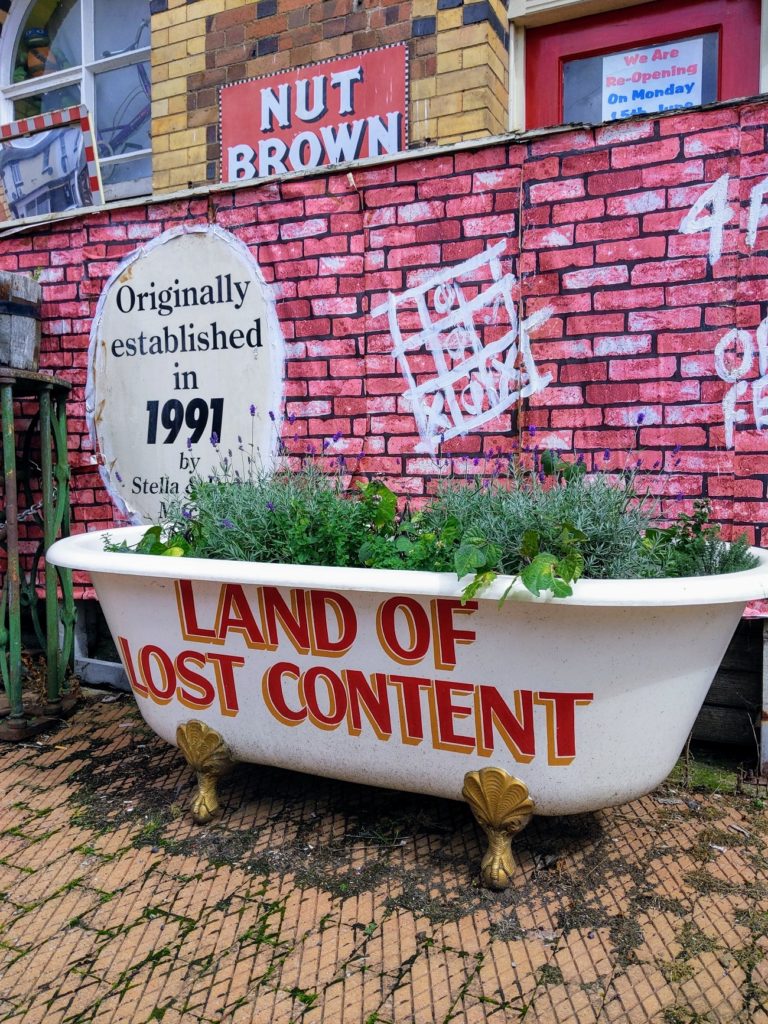 Secondly, it's Stella's passion. She and her husband Dave built the collection from scratch without funding, and have kept the museum going on 'a web of shoestrings'. Stella's handwritten museum notes manage to be simultaneously literary, reflective and cynical. A music licence means your journey through the decades always has an appropriate soundtrack.
Lilliput Toy and Doll Museum, Isle of Wight
The Lilliput Toy and Doll Museum is a must-see for children and enquiring adult minds too, not least for its 3,000-year-old Egyptian doll. Believed to be genuine, this was a doll intended to accompany the deceased into the afterlife.
The museum's origins date to the 1960s so are more recent but no less curious. (The frontage is actually the original early 19th-century façade of a faggot bakery.) The owner's sister decided she wanted a Russian doll and wrote to Nikita Khrushchev, the President of the Soviet Union. They heard nothing for three months, then a parcel arrived with a consignment of matryoshka dolls, the little, ever-smaller figures that fit one inside the other. The hunt for ever more exotic dolls had begun.
House of Marbles, South Devon
This is a working glass factory with a large shop selling just about everything, some fine exhibitions of glass, and small museum devoted to marbles. There's plenty to enjoy here apart from shopping. You can watch the glass-blowers at work and, best of all, gaze mesmerised at the giant marble run at the top of the stairs. It's the biggest in the world, created to mark the Millennium in 2000, and visitors can quite easily while away the hours watching the giant marbles progress along an intricate maze propelled by nothing more than gravity.
There are two smaller marble runs in the museum, equally enjoyable, and an interesting display of marbles from earliest times, when they really were marble, to the present day.
Boscastle Museum of Witchcraft and Magic, Cornwall
Today, this museum is what gives the picturesque harbour village of Boscastle its strongest identity and its own brand of curiosity value. The collection has ballooned in recent years, with over 3000 objects and 7000 books on show.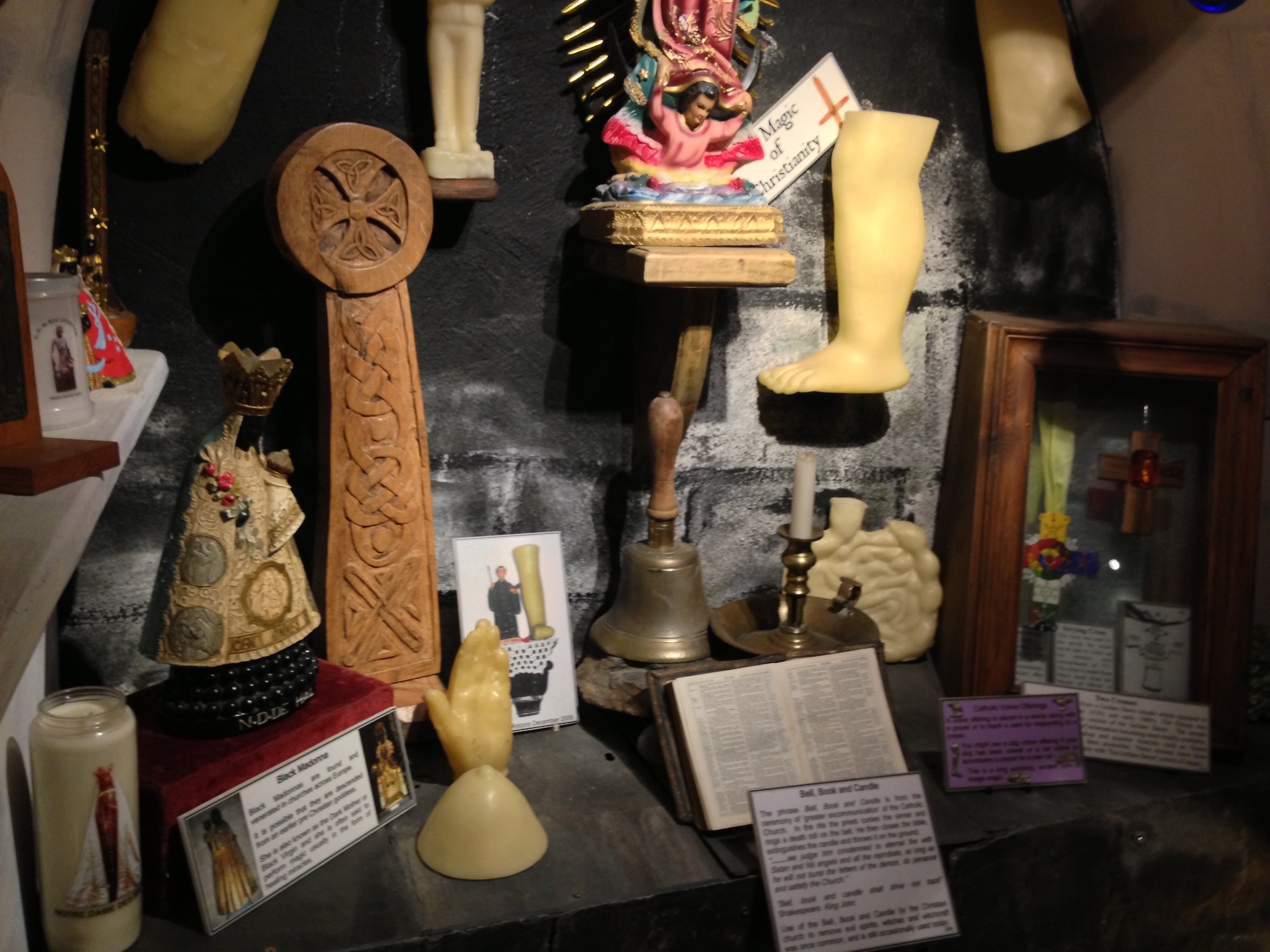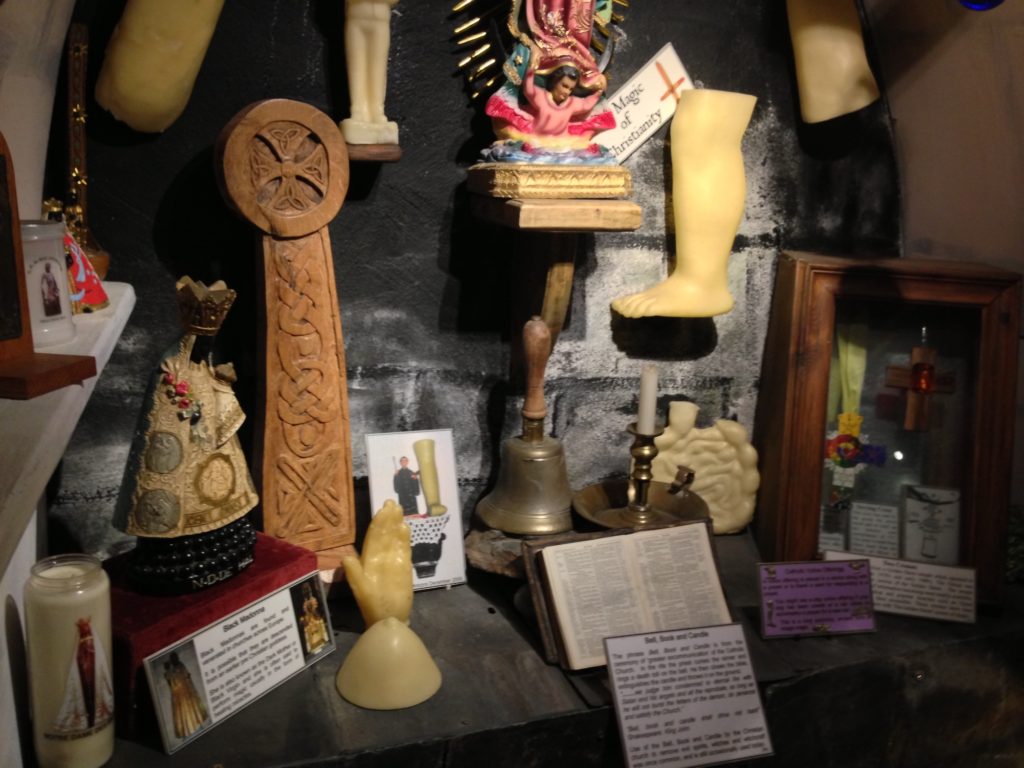 The displays, temporary exhibitions and events all explore British magical practice, making intriguing comparisons with other belief systems, from ancient times to the present day.
Natural History Museum, Chilterns
The Tring outpost of the Natural History Museum was originally the private collection of Walter, second Baron Rothschild (1868–1937). Although born into the famous banking family, Walter decided at a very early age that he wanted to create a museum. His father gave him some land on the outskirts of Tring Park for his 21st birthday, and he employed collectors to bring back new specimens for display and research, and live animals for study and breeding. Within three years, Walter opened his collection as a public museum.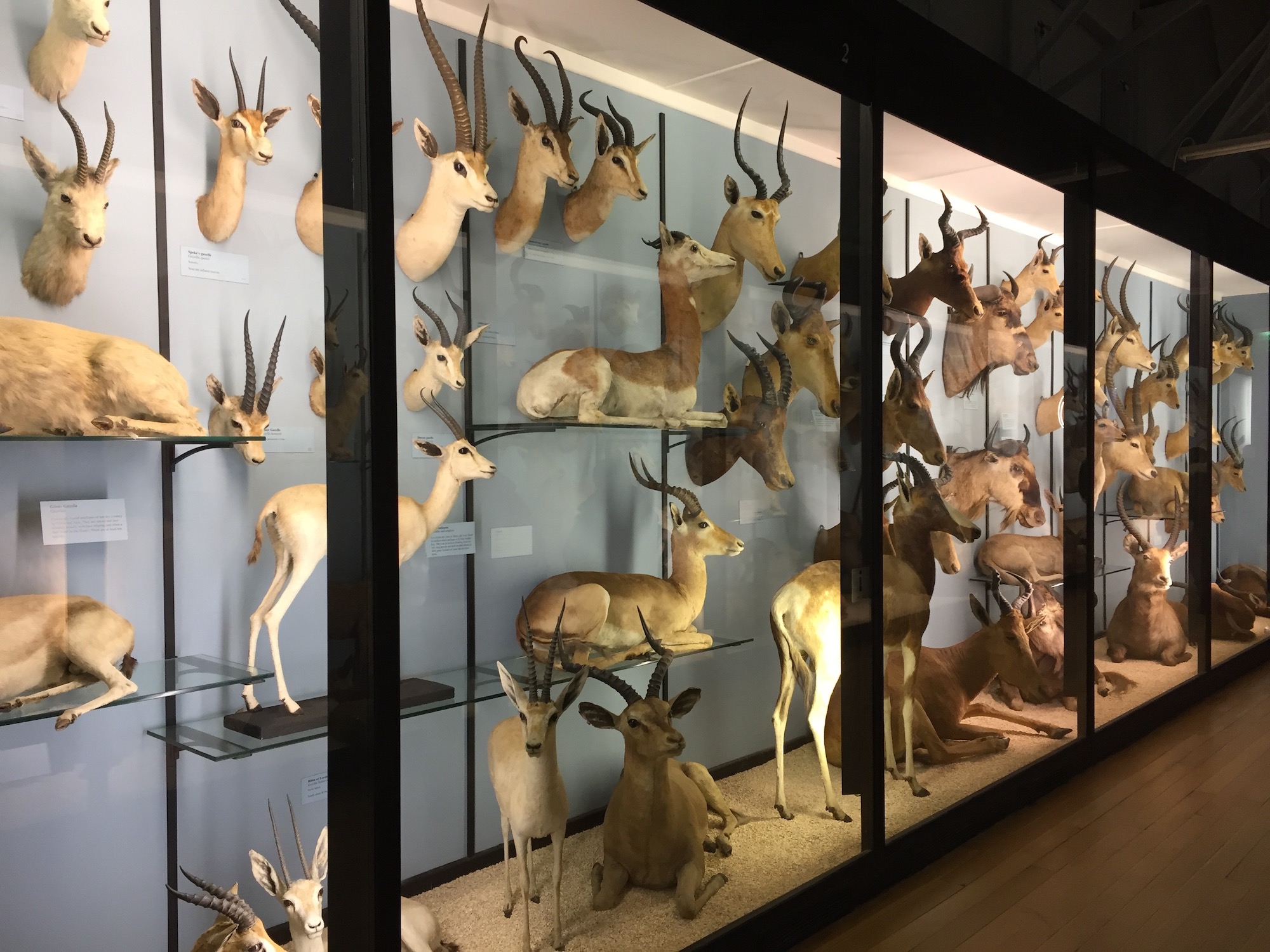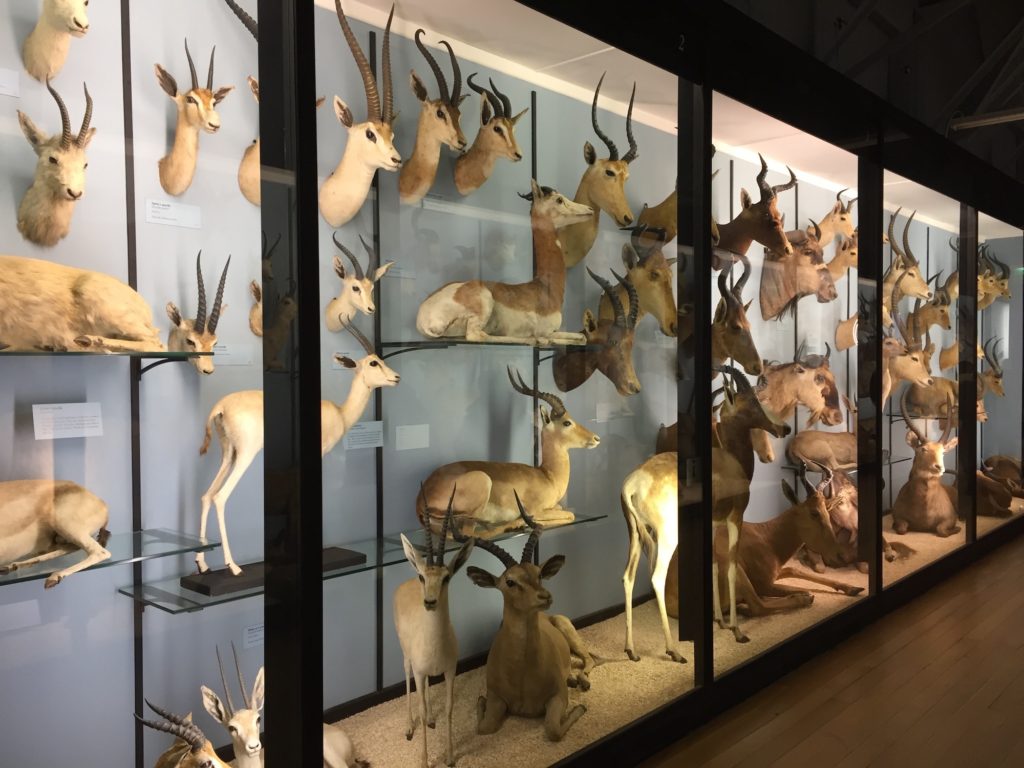 After his death, the Rothschild family donated the collection to the nation and since the 1970s it has also housed the Natural History Museum's bird research collection. The 4,000 specimens on public display are still arranged in taxonomic order, classified into related groups, as in Walter's lifetime. Stuffed birds and animals glare at you from glass cases, sharks of various sizes hang suspended in menace above you and insects sit in cases waiting for you to open them. If the skeleton of a giant ground sloth from the Pleistocene era in Argentina doesn't grab your attention, perhaps some fully clothed fleas will.
The Chairmaking Museum, Chilterns
Here you will find wood of all manners, shapes and sizes, because the museum celebrates the important of High Wycombe's chairmaking industry. By 1875, 4,700 chairs per day were being made in the town, before the industry spent much of the 20th century in slow decline.
The Chairmaking Museum at Kraftinwood explains the role of the bodger; not, as the displays are at pains to point out, botchers – a modern word indicating sloppy work – but their exact opposite, skilled workers who spent their time in the local woods, or in a shack at the bottom of their cottages' gardens, cutting, splitting, shaving and turning chair legs from 'green' wood, usually beech. Eighteen-hour working days and six-day working weeks generated a weekly income of 20–30 shillings (£1–1.50). If you'd like to turn your hand to turning wood, half-day and full-day training courses are available.
Pitt Rivers Museum, Oxford
This is one of those everything-in-the-world collections that curious rich people used to put together. Where else will you find: shrunken heads; mummified people; a witch in a bottle; whole boats; American Indian skin shirts decorated with porcupine quills? The museum is crammed and many of the items are still labelled in the handwriting of the original curator.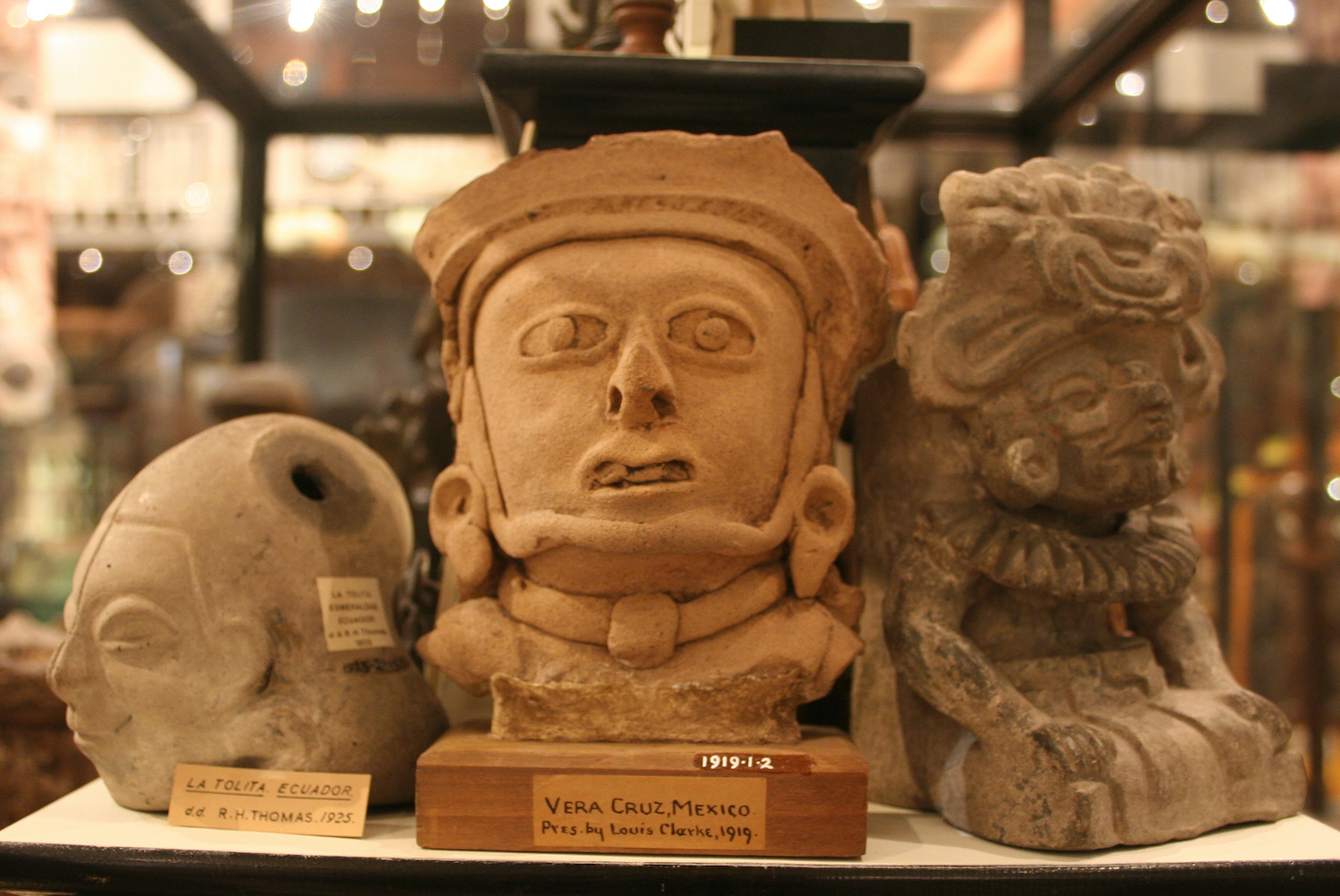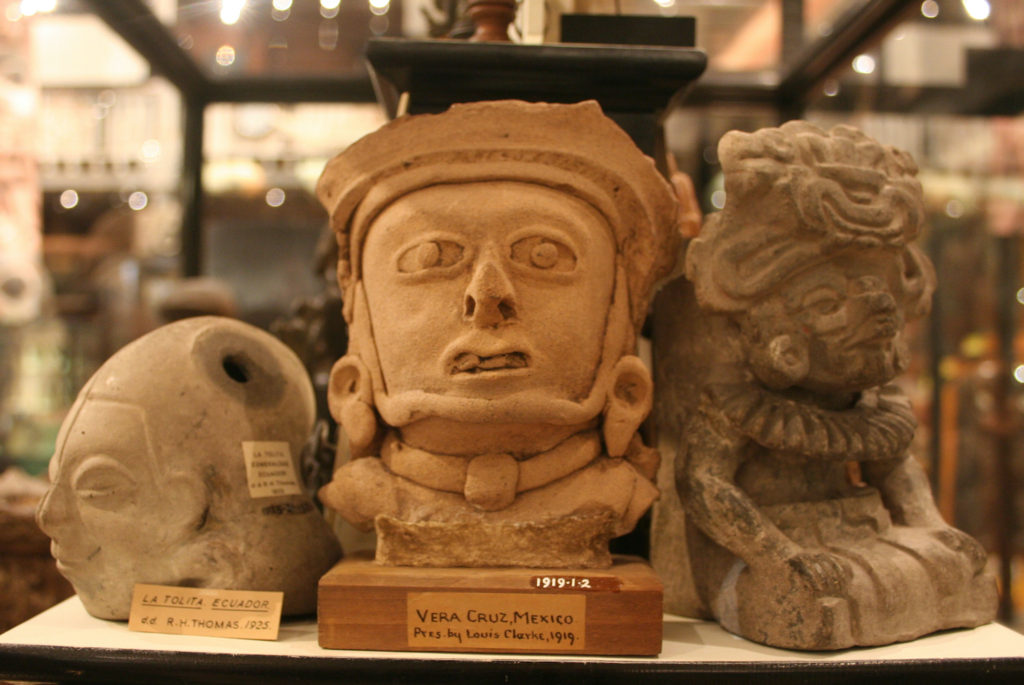 Pull open a drawer (under the display cases) and there may be magic objects, including amulets and charms; an intriguing collection of locks and keys; tools and weapons; voodoo dolls; weird musical instruments; mummified toads; severed fingers. Don't make the mistake of thinking the Natural History Museum, through which you must pass, is it.
Lawnmower Museum, Lancashire
Run by Brian and Sue Radam and situated above their lawnmower shop in Shakespeare Street, Southport, this museum stands as an ode to garden machinery with some 150 fully restored mowers on show. Brian bought his first veteran mower for 2 shillings (10p) as a teenager and did it up.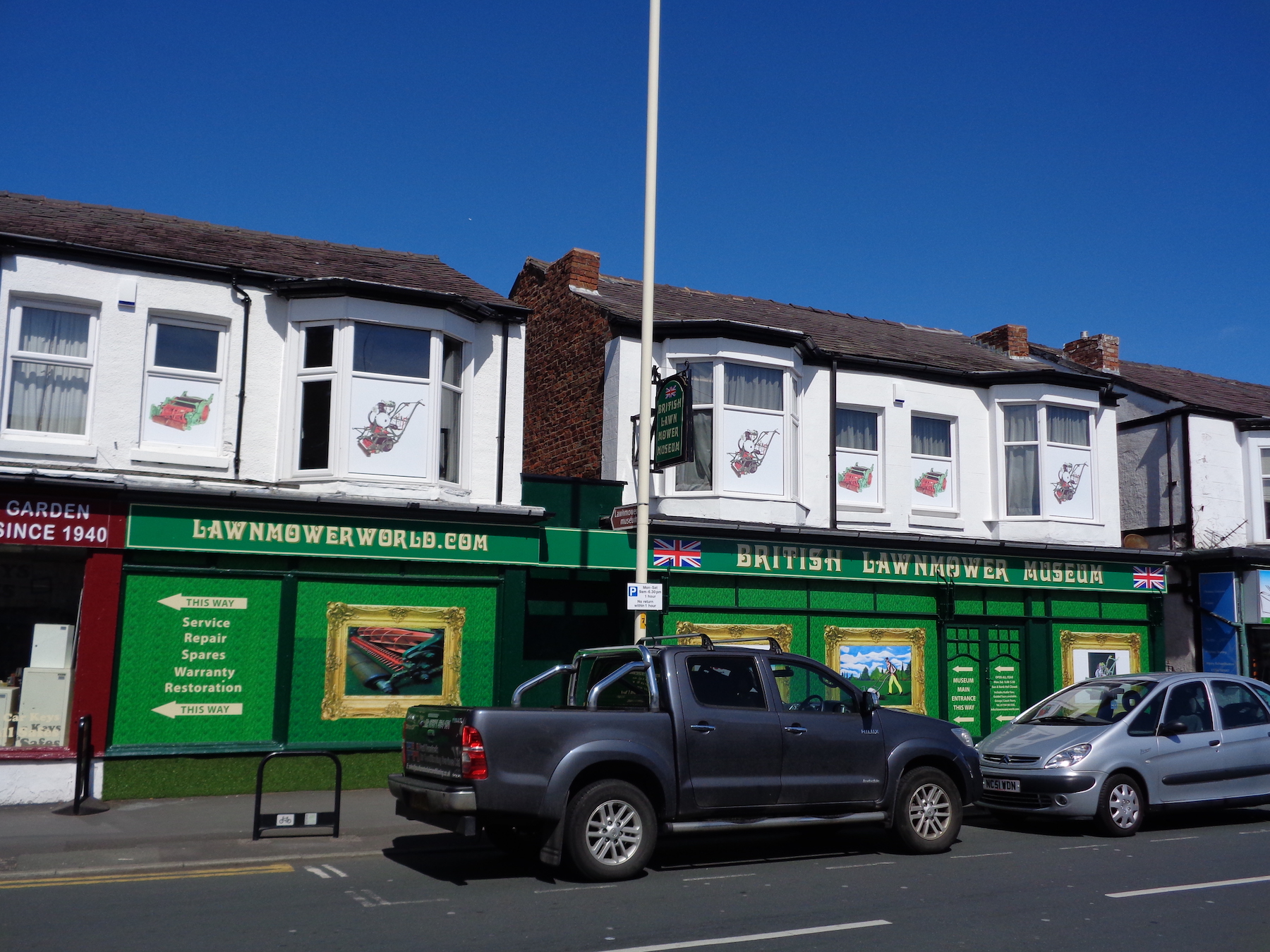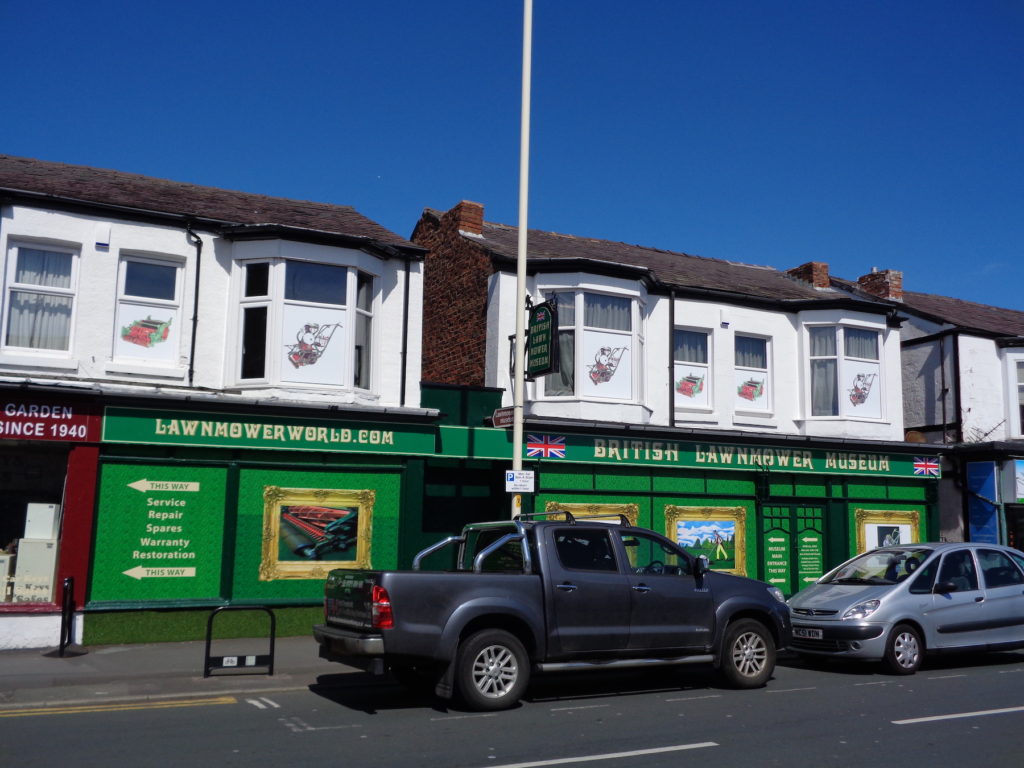 Now, particularly when the seasonal mower business is quiet, Brian and Sue lovingly restore machines – making unobtainable spare parts and faithfully following original paint styles – not just for the museum but for customers who have come to appreciate fine examples of great names such as Ransome's, Atco, Royal Enfield, Perkins or Hawker Siddeley.
The Viktor Wynd Museum of Curiosities, London
Hidden in the basement of the fantastically creepy cocktail bar, The Last Tuesday Society, this gruesome collection is the brainchild of Viktor Wynd Esquire: keeper of all things weird and wonderful.
This terrifying dwelling contains thousands of items from Viktor's travels across the world, from two-headed lambs and freeze-dried rats to mummified fairies, a jar of preserved moles and even the faeces of the late, great Amy Winehouse. There's also plenty of erotica thrown in among the gore (think wooden phalluses and dirty books), as well as splashes of innocence in the form of Happy Meal toys. Truly bizarre.
Old Operating Theatre Museum, London
Return to a land of hope and gory, and to a time when still-conscious, screaming patients endured – or not – butchery that often killed them while sawdust soaked up the blood, all this in front of a theatre (as in operating theatre) audience.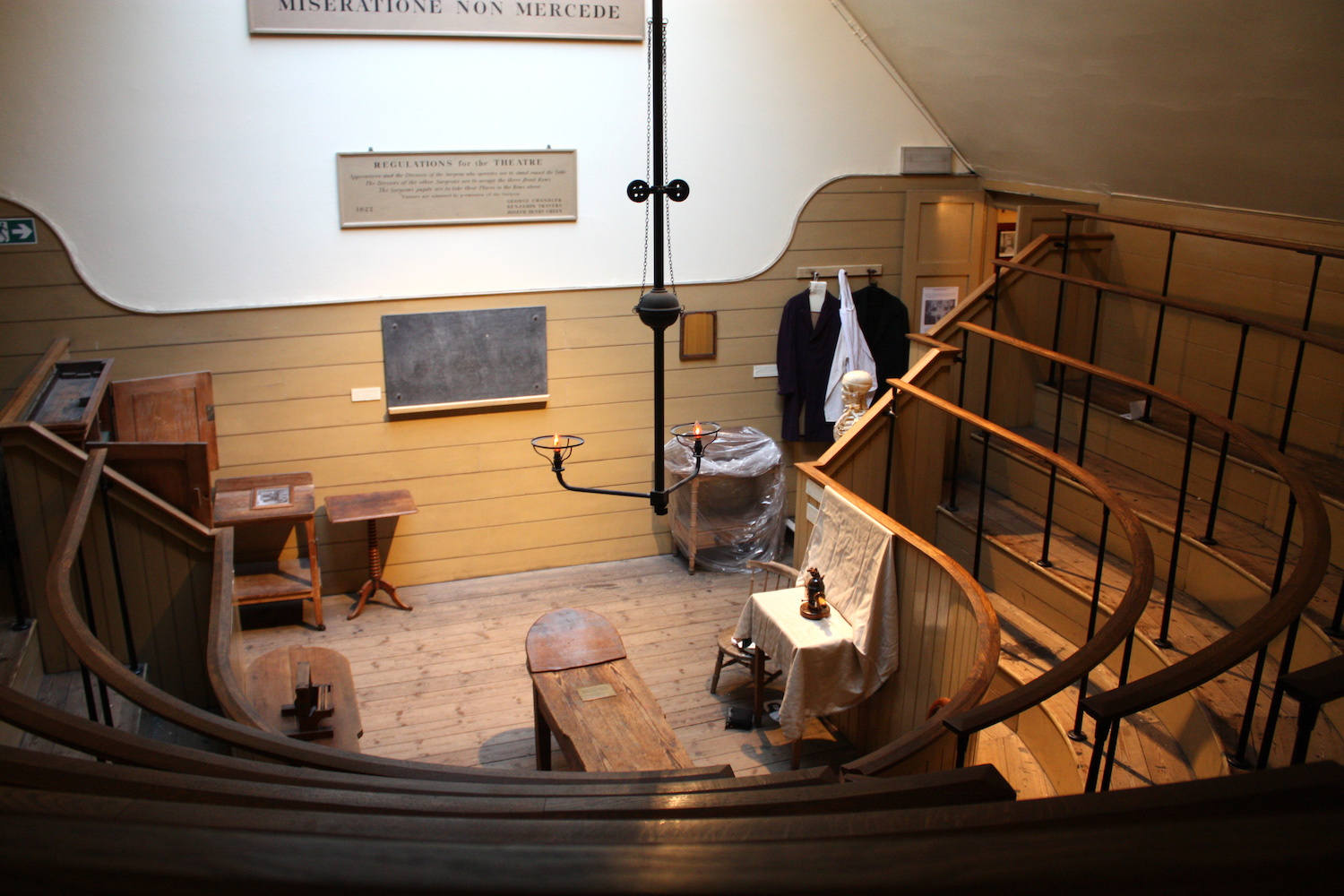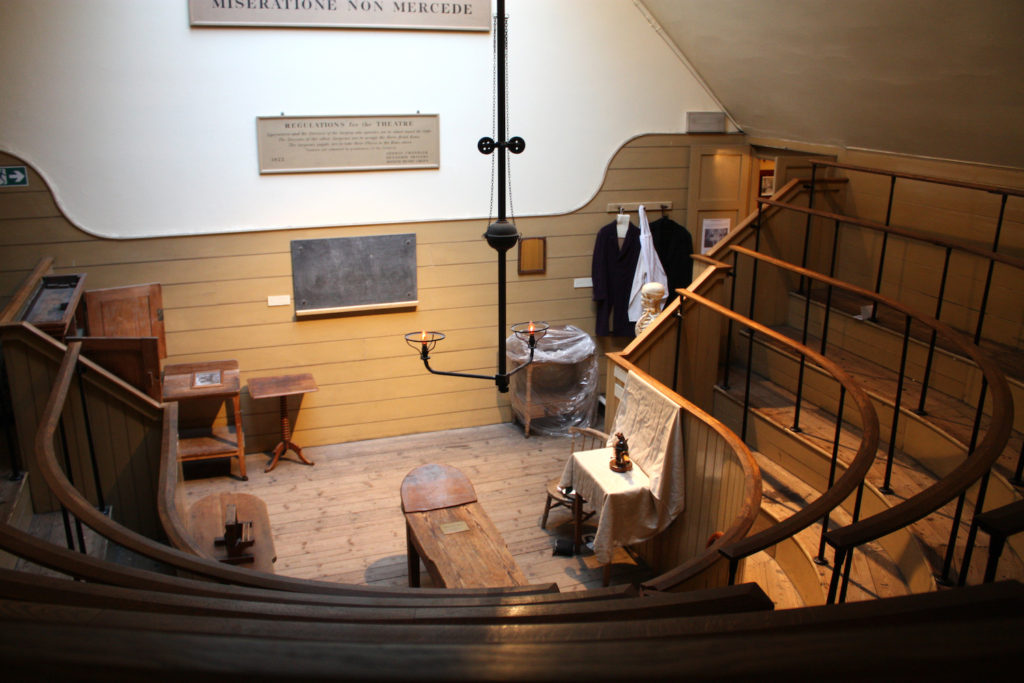 The Old Operating Theatre and Herb Garret, near London Bridge, dates from 1822 and offers a fascinating insight into surgery before the days of antiseptics and anaesthetics.
Museum of Brands, Packaging and Advertising, London
Back in 1963, museum founder Robert Opie started collecting, dating and pricing ordinary packaging of then contemporary household goods. Although this may sound like an odd hobby for a 16-year-old to pursue, his persistence has clearly paid off as his collection now makes for impressive viewing.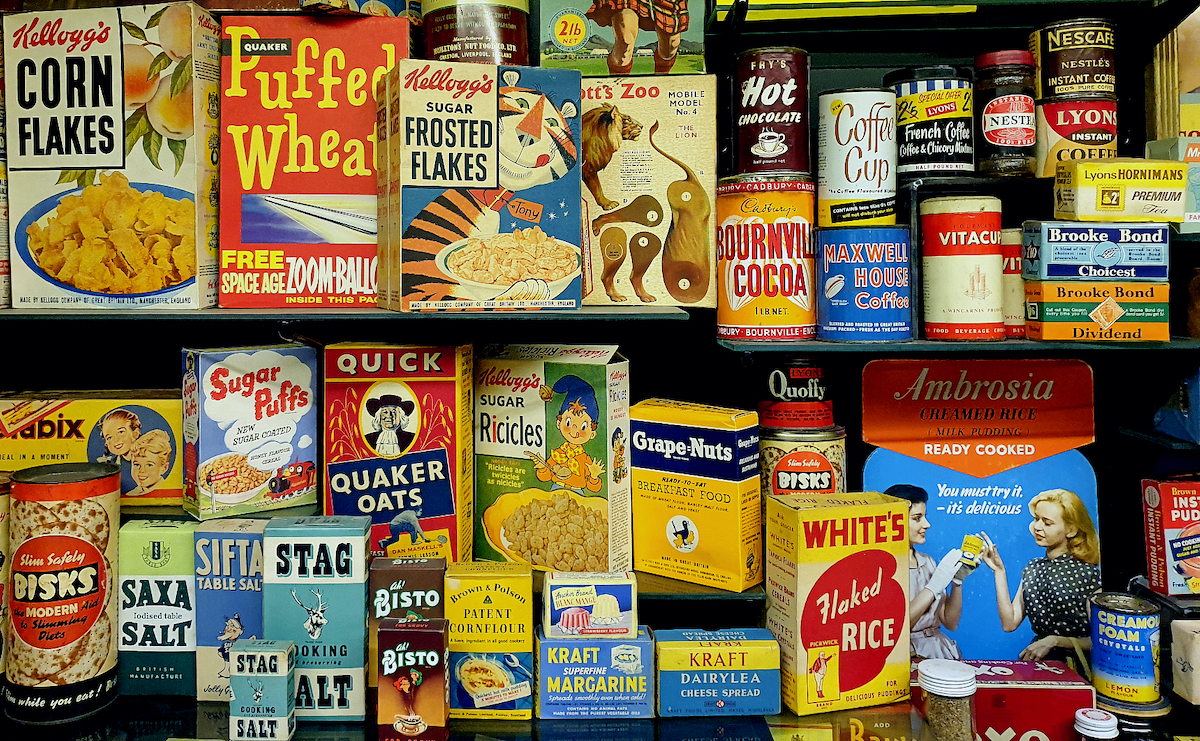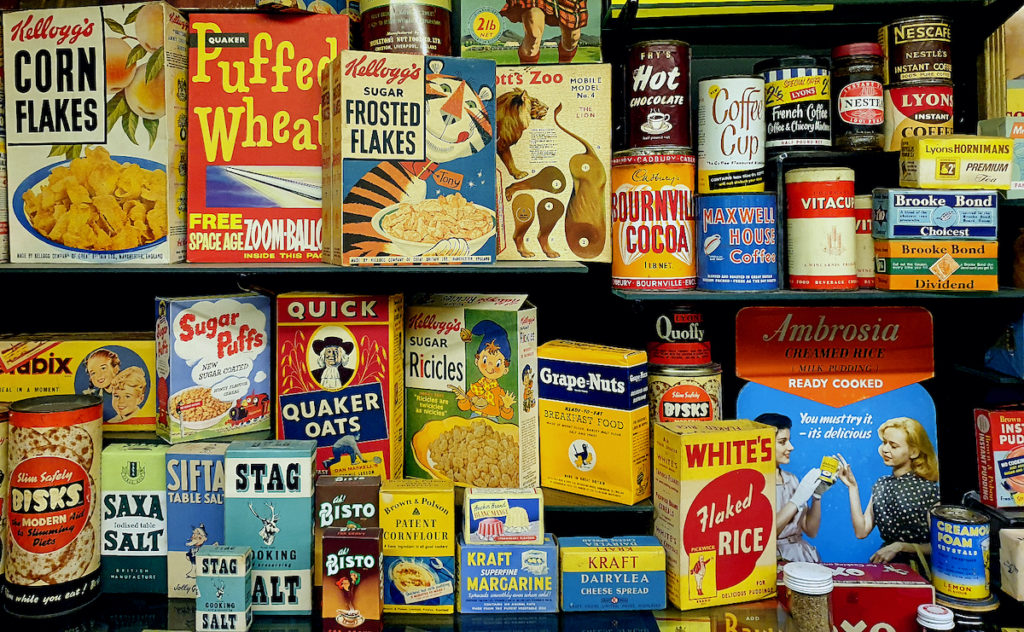 With over 12,000 different artefacts, visitors can step back in time to discover the fascinating and unlikely origins of the everyday items on our kitchen shelves.
More information
Discover more of England's quirky museums with our guides: