With something like 90 miles of North Sea coastline, plenty of unique towns and villages, and a range of spectacular landscapes, Norfolk is the perfect place for Slow travel. Here are just a few reasons why you should visit this charming region.
Spot an iconic windmill
Windmills are a common sight in Norfolk, especially in the Broads region in the northeast. Built to utilise the freely available energy of the wind, these familiar structures, which mostly date from the early 19th century, were constructed either to pump water and improve drainage or to drive machinery to grind grain into flour.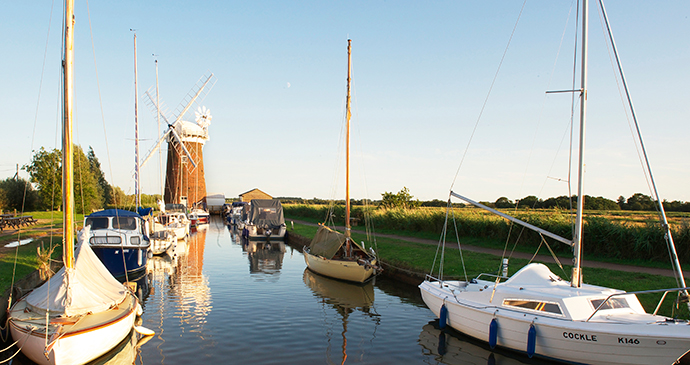 Nowadays they act as iconic landmarks in the region's landscape and some, such as Cley Mill also offer accommodation for visitors.
Discover the region's coast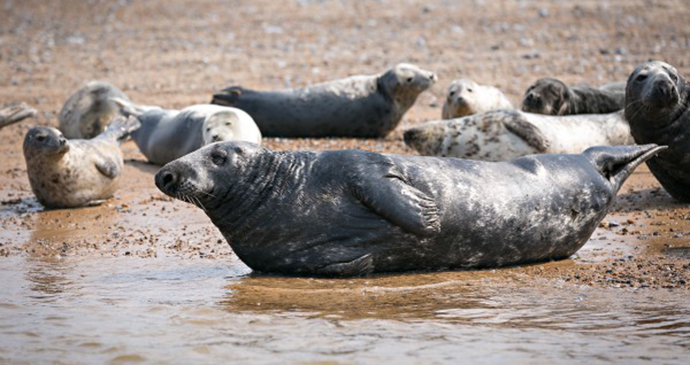 Seals are a common sight along the north Norfolk coast © Norfolk Coast Partnership
With splendid beaches, salt marshes and cliffs, the Norfolk coast is one of the glories of the county. As well as having a unique landscape and rare and distinctive wildlife, there is plenty that characterises the coast in human terms too, with fine resorts, fishing villages and time-honoured maritime traditions.
Step back in time at a historic house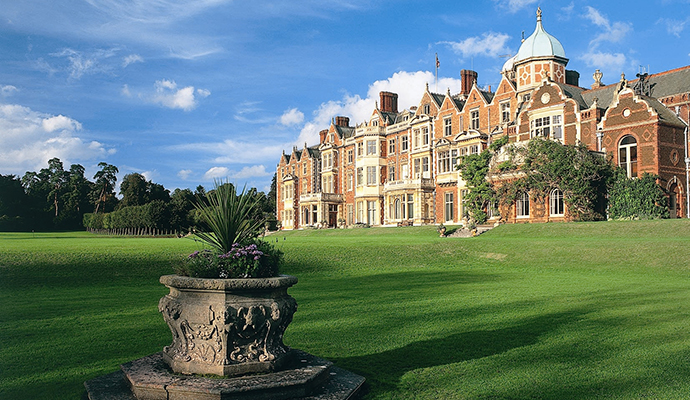 Sandringham is one of the region's most famous houses © Sandringham Estate
A number of large estates with grand country houses and landscaped gardens were established in Norfolk from the 16th century onwards. The most famous are probably Sandringham House, a country retreat for the Royal Family since the mid 19th century, Holkham Hall, built for Thomas Coke, the first Earl of Leicester, in the early 18th century, and Blickling Hall built in Jacobean style in the early 1600s.
Wander through charming towns and villages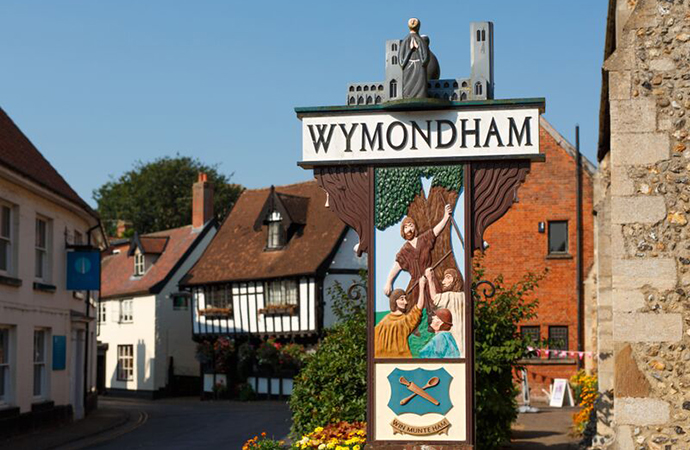 Southwest of Norwich, Wymondham has a fascinating history, as illustrated by its village sign © Duncan Kerridge Photography
Many of Norfolk's towns and villages are charmingly old-fashioned. Architectural styles vary from pebble-built on the north coast to flint, brick and half-timbered elsewhere. Whilst each of the county's villages feels like a self-contained microcosm of rural life, its towns are large, handsome and distinctive. Most towns also have a weekly market day, which is invariably the best time to visit.
Sample some world-class seafood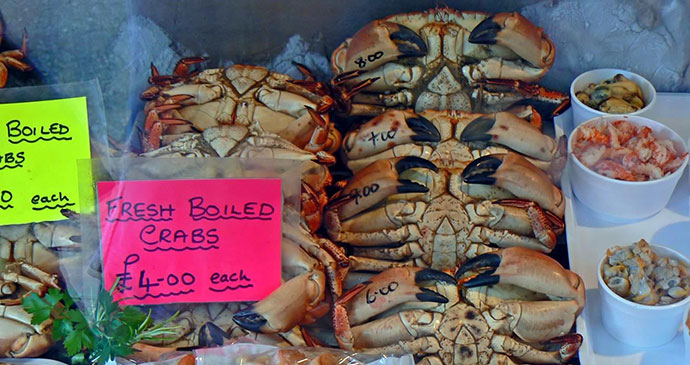 Cromer crab is a local delicacy © Visit Norfolk
Norfolk is well-known for its seafood, with one local delicacy being Cromer crabs – universally loved for their plump, sweet meat. The best come from the waters just offshore from Cromer and Sheringham and their reputation has ensured a decent living for the towns' small crabbing community over the years. There are plenty of lobsters and shellfish too, the most famous being 'Stewkey Blues' – a type of cockle – and tasty fresh mussels from Brancaster.
Experience unique local events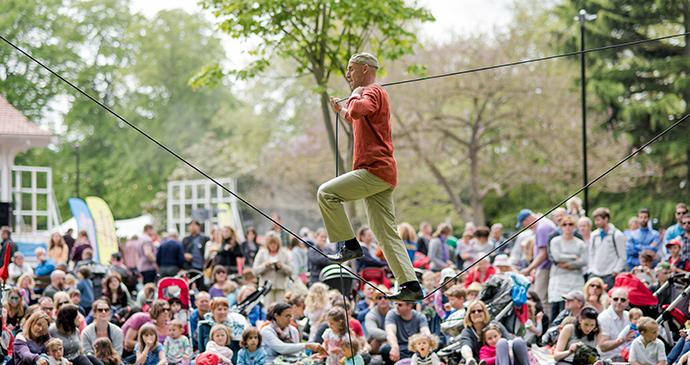 The Norfolk & Norwich Festival is one of Norfolk's many events © JMA Photography, Norfolk & Norwich Festival
Whatever the time of year, there is usually something going on somewhere in Norfolk. Many towns have markets which date back to prehistoric times. For foodies, there are various food festivls such as the one held at Aylsham. And for something more unusual, the region hosts a number of unique events throughout the year including the Crab & Lobster fesitval. For more information on events in Norfolk check out our calendar.  
Explore Norwich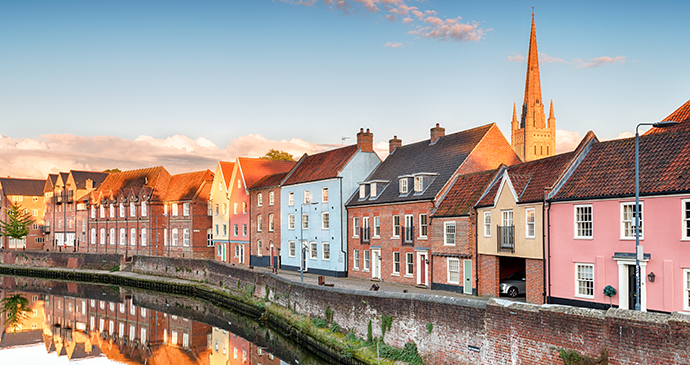 Norwich used to be England's second-largest city © Helen Hotson, Shutterstock
For centuries in the medieval period, Norwich was England's second-largest city. With a wealth of interesting architecture and more medieval churches than any other city in Europe, there is much to see of historical interest. The city has a modern face too, with a lively university and art school, and an exhaustive choice of pub, cafés and restaurants.
Visit some remarkable churches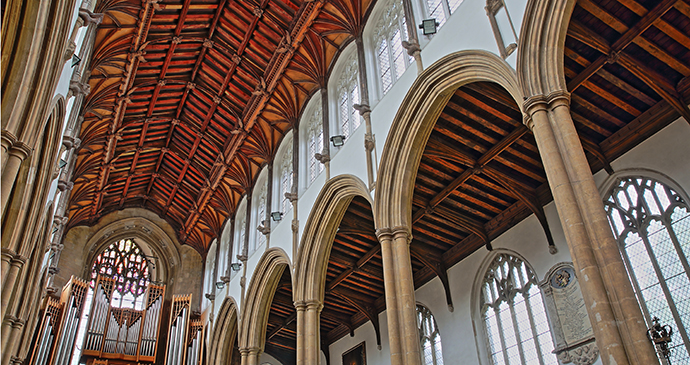 St Peter Mancroft in Norwich is a 15th-century Perpendicular-style church with a fine hammerbeam roof © Christophe Cappelli, Shutterstock
Norfolk is well known for its remarkable sacred buildings. As well as the hundreds of large medieval churches built in the county during the height of the wool trade, the region also has more round tower churches than anywhere else in Europe, some of which date back to the Saxon period.
---
More information
Inspired to visit Norfolk? Our guide to the region is out now: