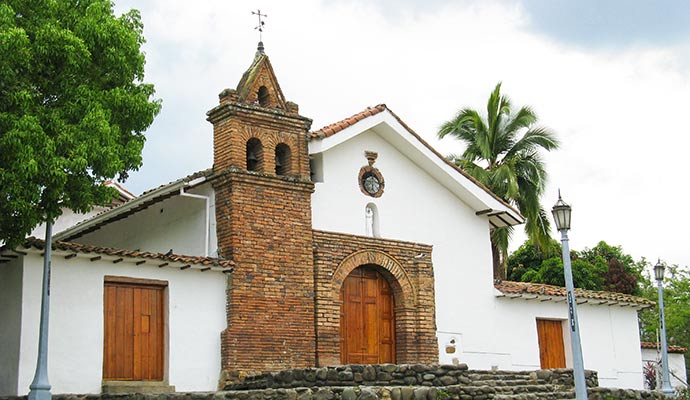 San Antonio Church, Cali © Alberto Loyo, Shutterstock
Colombia's salsa capital, Cali appears to be permeated by an irrepressible rhythmic pulse.
Caleños consider their passion for music and their beautiful women a source of great pride. Cali appears to be permeated by an irrepressible rhythmic pulse as Colombia's undisputed 'salsa city'. Every arterial in this modern urban sprawl seems to throb with a percussive Latin beat as Cali's party people come out to play. Having imported salsa and other Latin American musical genres from Cuba and Puerto Rico, Caleños are rapturous about staccato merengue rhythms, samba and rumba classics and syncopated ta-tum-ta-tum bossa nova beats. Even on a weekday, hip-swaying salseros can be found sashaying and snaking through downtown arepa stalls bound for downtown salsotecas (salsa bars). High-heeled women in skin-tight garb click their heels to the sound of drumming timbales and claves while car stereos emit the powerful boom of tumbao, cuica and cavaquinho. A row of neon-lit basement dancehalls emit a cocktail of pan-Latino melodies so sweet it can almost be imbibed. More than 130 salsa orchestras, 5,000 salsa students, dozens of music stores and instrument makers, over a hundred salsotecas and numerous conga, bongo and maracas players give Cali its character – along with an energetic nightlife that requires plenty of stamina. Cali is also home to a week-long salsa festival – the largest on the planet – that celebrated its 50th anniversary in 2007. This kaleidoscope of music and dance is not for the faint-hearted. Indeed, it's as hot, claim the Caleños, as the women of the city and its year-round sultry heat.