Surprisingly, perhaps, London and the surrounding region are home to some of the most biodiverse ancient woodlands in England; bluebell-rich retreats where you can tap in to nature's restorative power. For a real adventure, fill your rucksack with supplies and embark on a multi-day expedition via one of these long-distance trails, bivvying under the stars en route.
National trails
The Ridgeway
Time – 6 days | Length – 87 miles | Difficulty – moderate
Britain's oldest road follows a remote route used since prehistoric times, through alluring landscapes with evocative woodlands such as Pulpit Hill and Wendover Woods. There's a near-continuous 43-mile stretch suitable for mountain biking and horseriding with only a few short sections of road along the western half of the trail, from Overton Hill to Streatley.
Our route highlight – Pulpit Hill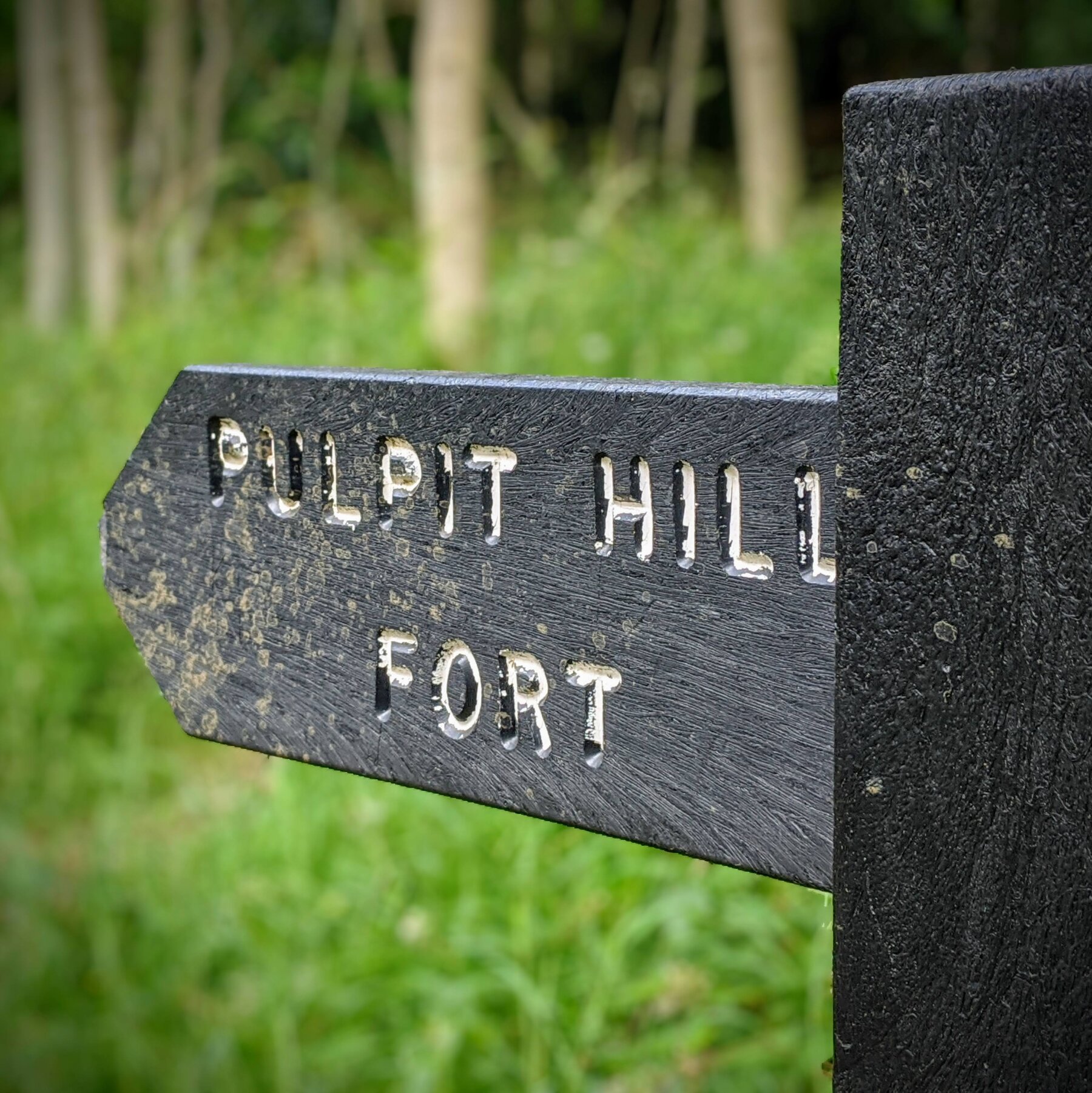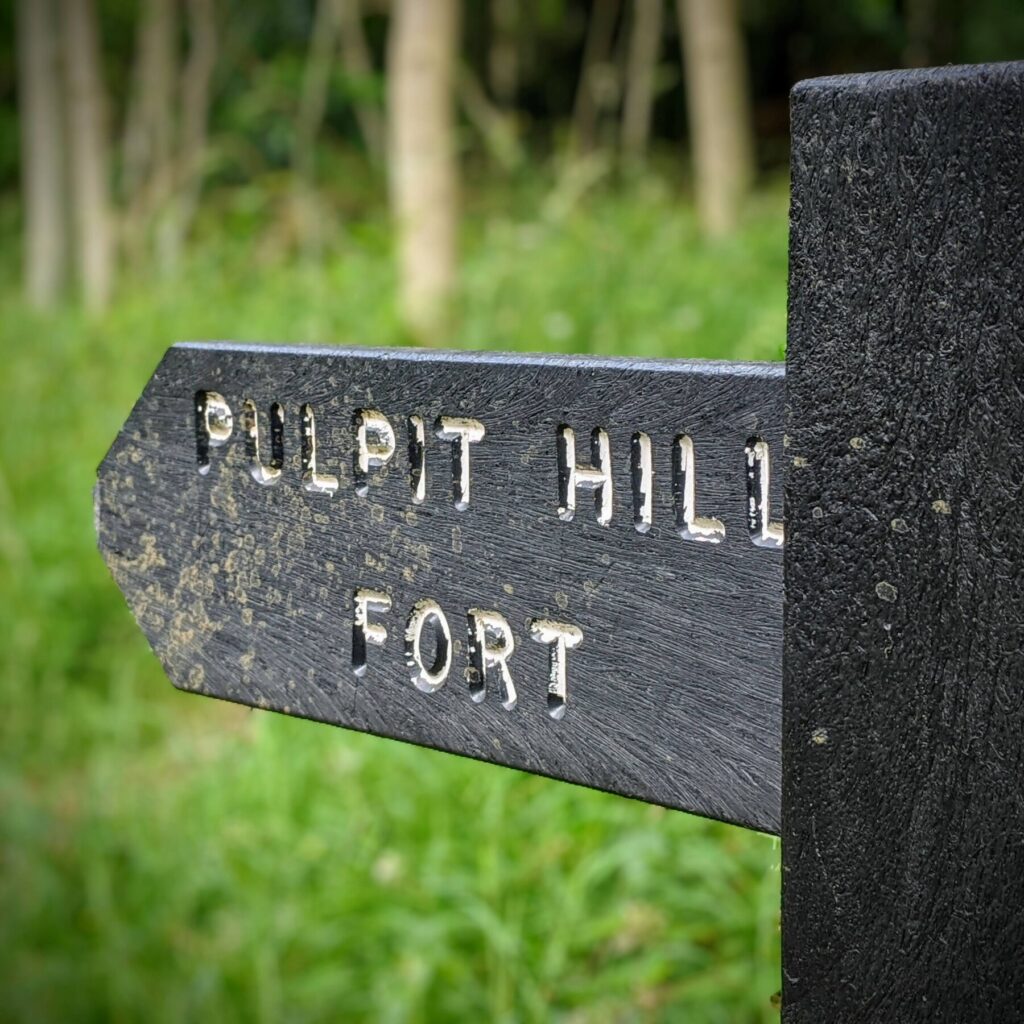 A small hillfort covered in mixed beech woods, Pulpit Hill is surrounded by exquisite countryside and close to both Chequers – the Prime Minister's country residence – and Cadsden's Plough pub, long a haunt of the great and the good.
The South Downs Way
Time – 8–9 days | Length – 100 miles | Difficulty – moderate
Running between Winchester in Hampshire and Eastbourne in Sussex, the South Downs Way is the only National Trail that lies wholly within a national park. A bridleway for its entire length, it should be high on your bikepacking bucket list. The route explores swathes of beech and oak forest including Sussex Downs and Kingley Vale, along with spooky Chanctonbury Ring.
Our route highlight –⁠ Kingley Vale
Hushed and hallowed, the core of Kingley Vale is a mysterious yew forest with trees up to 1,000 years old. Other tree species here include oak, ash, beech, holly, juniper, elder, whitebeam and hawthorn. Chalk grassland and scrub supports a wide variety of wildflowers, herbs, breeding birds and a rich array of butterflies including the chalkhill blue, purple hairstreak, speckled wood, purple emperor and the rare Duke of Burgundy. Mammals include fallow deer, fox, hare, badger, yellow-necked mouse, water shrew and dormouse.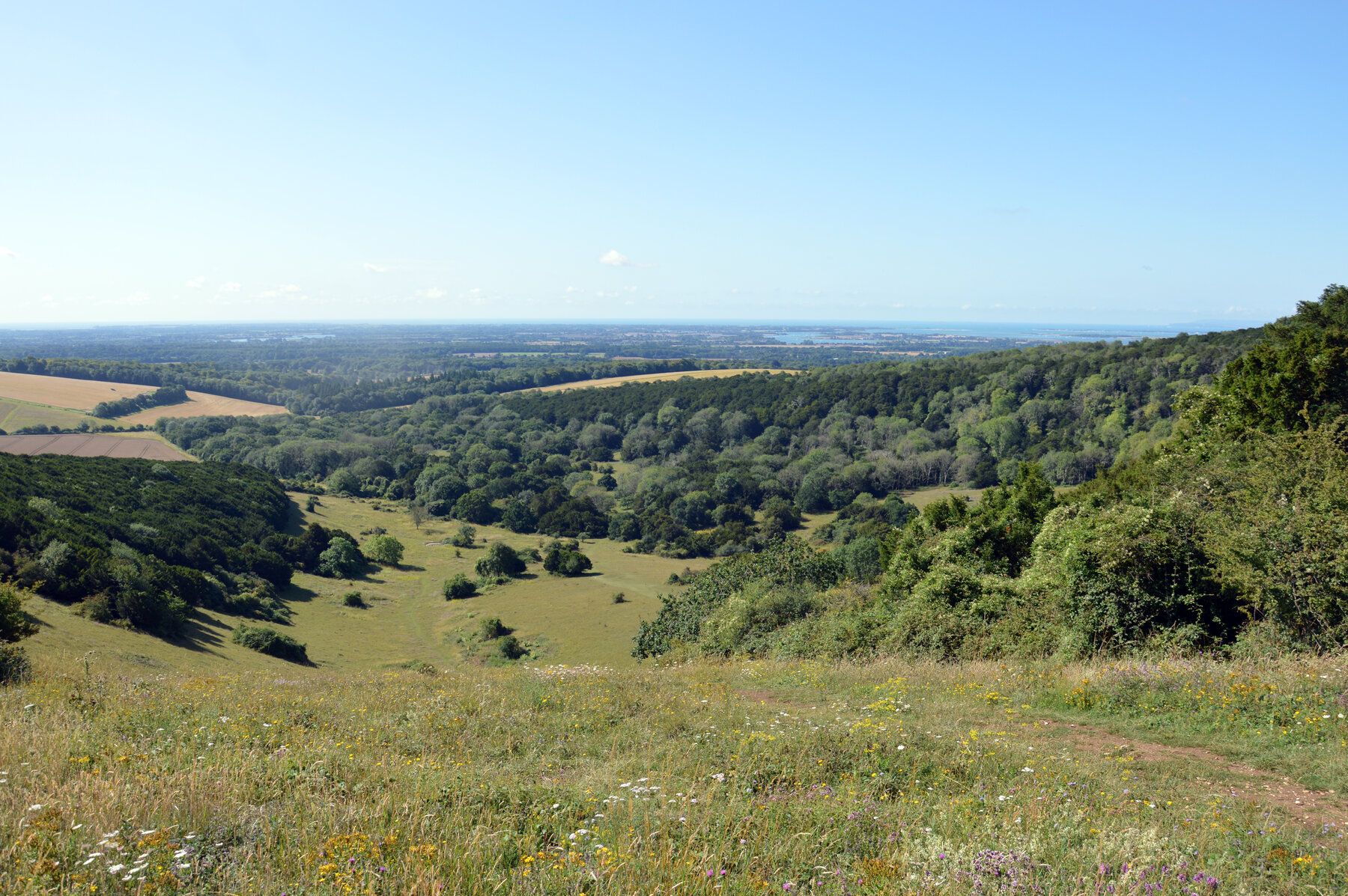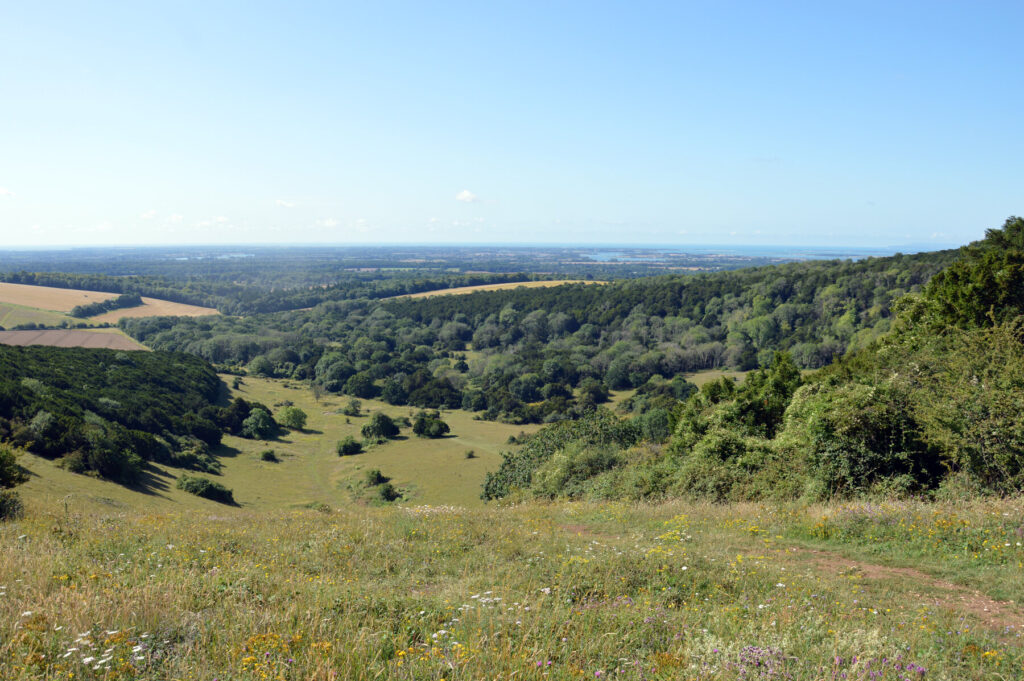 Kingley Vale is also rich in archaeological features, including the remains of a Roman temple, an Iron Age settlement site known as Goosehill Camp, the Devil's Humps Bronze Age barrows and prehistoric flint mines. Behind the reserve, the Stoughton Downhill bike trails cater for all abilities, with blue, red and black routes.
The North Downs Way
Time – 10–11 days | Length – 150 miles | Difficulty – moderate
Predominantly composed of public footpaths, the North Downs Way is best enjoyed as a series of multi-day hikes. Despite major roads, much of the trail is deeply rural and delightfully wooded. Bivvying is a breeze. Woods along the way include Effingham Forest, Ranmore Common, and Highridge Wood, Box Hill, King's Wood and the Blean.
Our route highlight –⁠ Box Hill
Box Hill's woods and grasslands are a magical world of scent and colour, rich in wildlife and with expansive Weald views. The steep, south-facing cliff above the Mole, where the river has cut back into the escarpment, is covered by rare ancient box woodland formed by evergreen trees native to southern Britain and mainland Europe. Yew and large-leaved limes are also present, with one giant lime estimated to be at least 800 years old.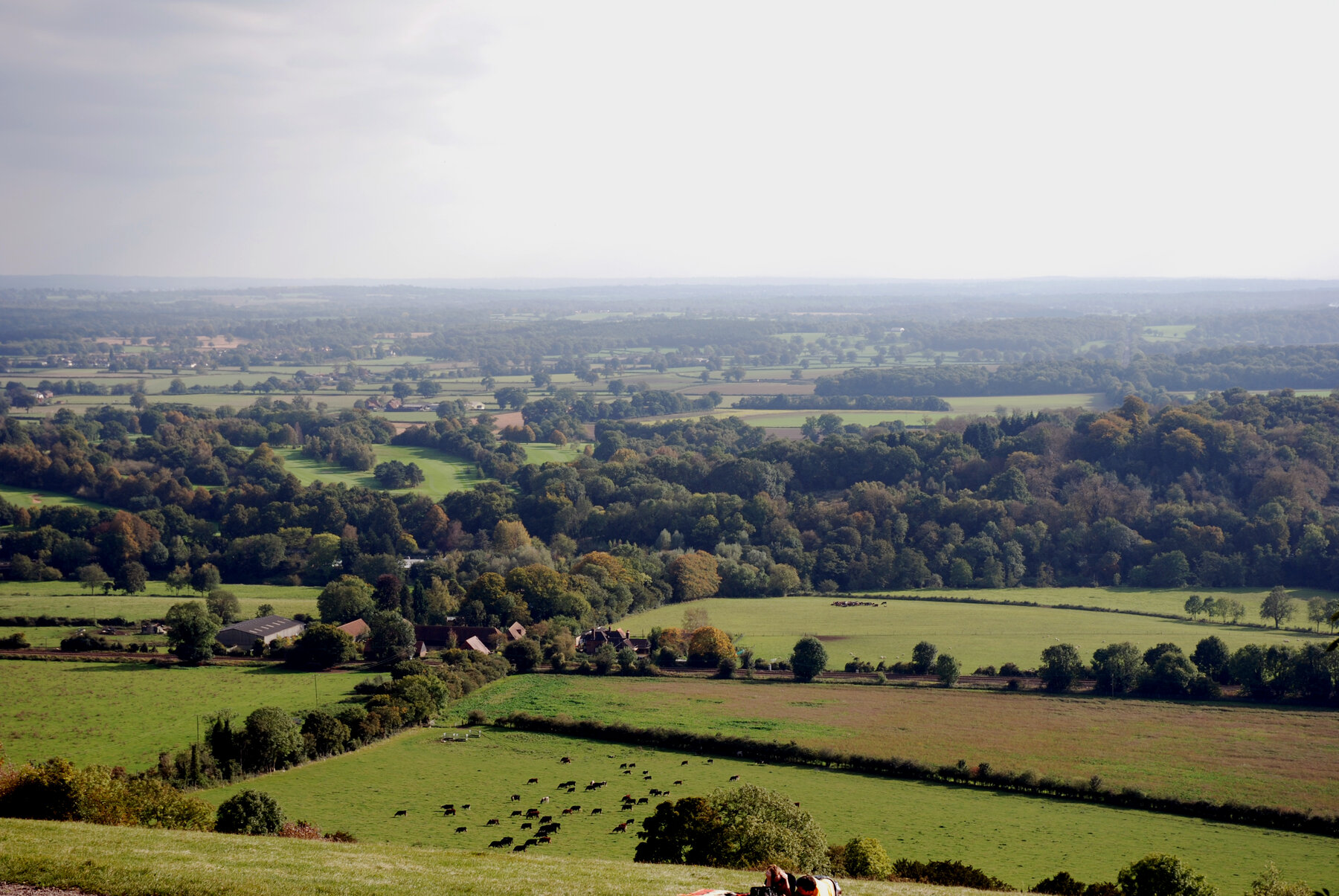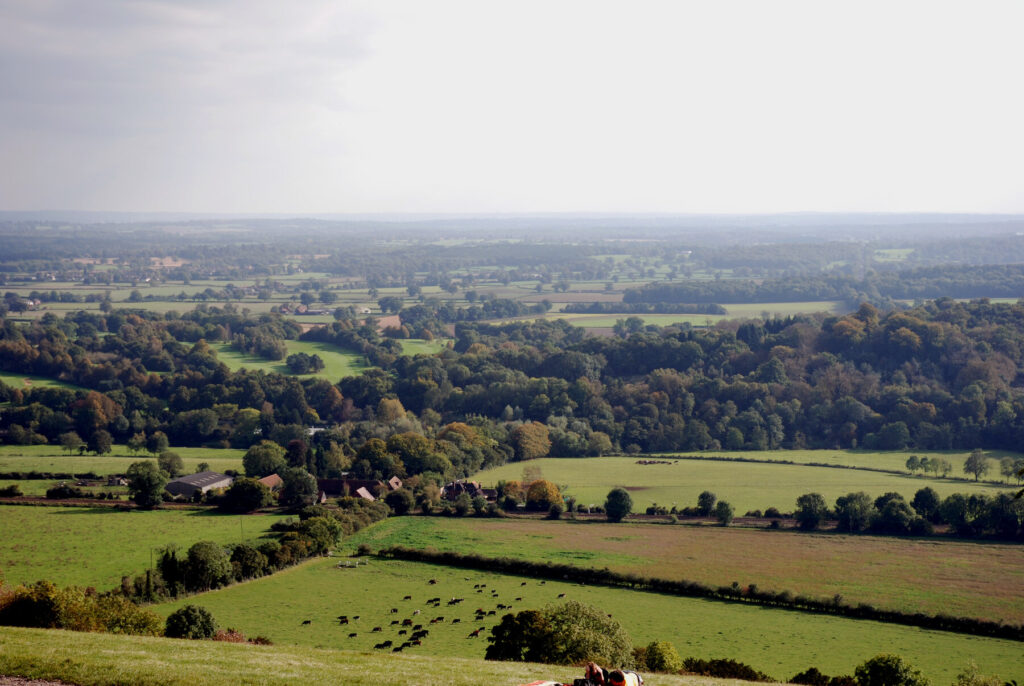 Box Hill is a big hit with road cyclists, who tackle the steep ZigZag Road that featured in the 2012 London Olympics. It also has a number of good walking trails, and the Pilgrims' Way – the historic trackway used in medieval times by thousands of pilgrims from Winchester on their way to Canterbury – passes nearby. Legend says the ghost of an eccentric sword-wielding officer, Major Peter Labelliere, roams the summit of Box Hill near his grave, where he was buried upside down, as instructed in his will, in 1800.
The Thames Path
Time – 12–14 days | Length – 184 miles | Difficulty – easy
Follow England's greatest river from the Thames Barrier to its source in the Cotswold hills (or vice versa) exploring Oxleas Woods, 2.3 miles southeast of the London start, Richmond Park, Windsor Great Park, Burnham Beeches, and Bisham Woods. Much of the route is a public footpath, but there's a 5.4-mile section suitable for cycling through Oxford and a 5.8-mile stretch from Weybridge to Hampton Court.
Our route highlight –⁠ Bisham Woods
Believed to have been one of two inspirations for the Wild Wood in The Wind in the Willows – the other is in Cornwall – these ancient riverside woods offer some 380 acres of beech trees, bluebells, bird's nest orchids, four species of helleborine orchids, and wild strawberries and wild cherries. Wildlife includes butterflies, stag beetles and tawny owls.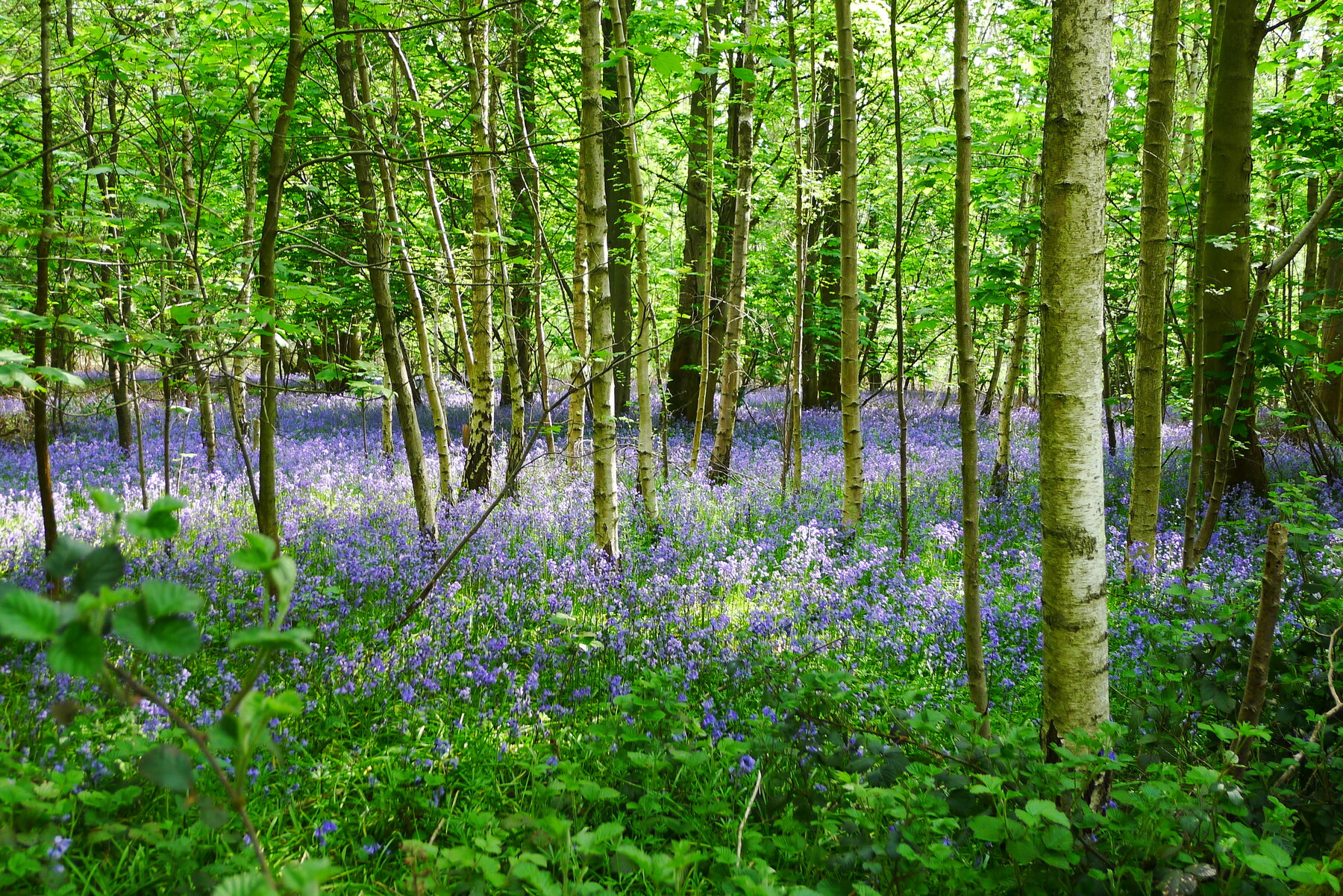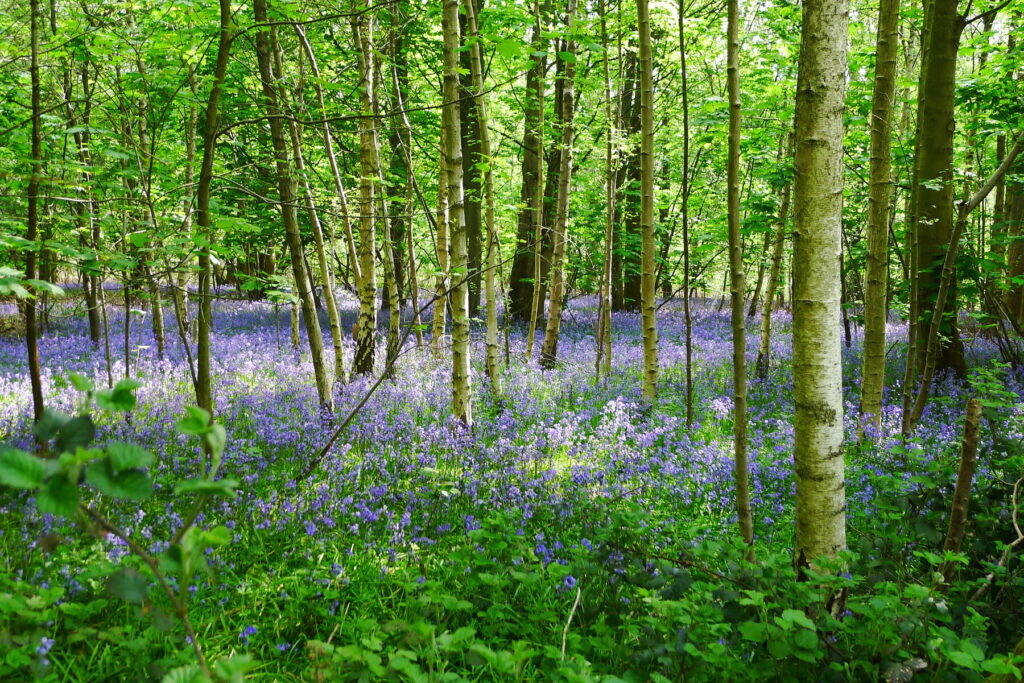 Bisham Abbey manor house, across the road, is rumoured to be haunted by Lady Elizabeth Hoby, a friend of Queen Elizabeth I. Some say her ghost wanders the grounds tormented by guilt about the death of her young son, who perished after she cruelly locked him in the house and forgot him. History would seem to contradict this version of events, but the ghost story lingers on.
Lesser-known trails
Shakespeare's Way
Time – 10–12 days | Length – 146 miles | Difficulty – moderate
The Bard's 146-mile route from Stratford to Shakespeare's Globe theatre in London takes in Burnham Beeches and swathes of the wooded Chilterns.
Our route highlight –⁠ Burnham Beeches
Bounded by old woodbanks, this ancient wood pasture common – with 350 or so ancient beech pollards – is a popular filming location and featured in the Harry Potter series.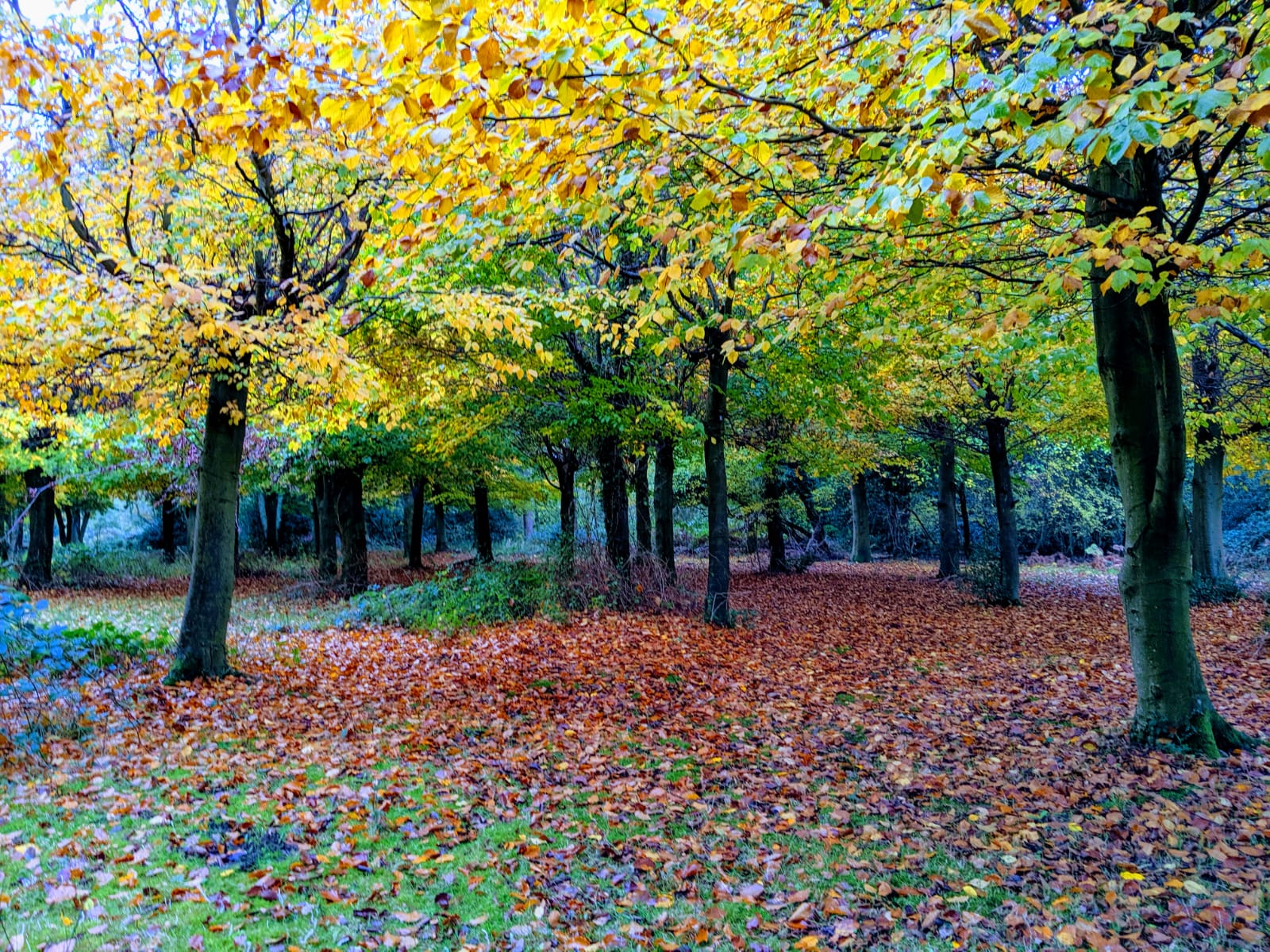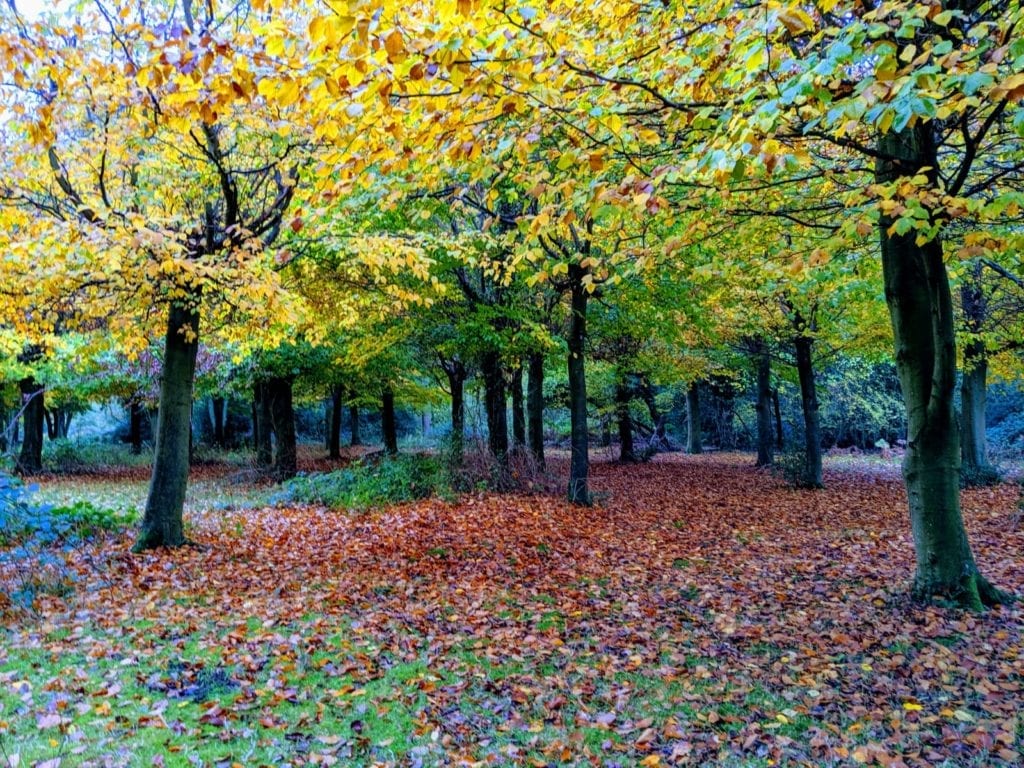 Look out for the gnarly old Druid's Oak, with its 29ft girth, and for Hartley Court Moat, where a medieval moated farmstead once stood.
Three Forests Way
Time – 4–6 days | Length – 60 miles | Difficulty – easy
One of the great things about this 60-mile route is its sheer accessibility. Brilliant for bivvying, it links three Essex forests: Epping, Hainault and Hatfield. Marked on OS maps, it's just a short walk from Roydon, Harlow Mill and Chingford train stations, and Chigwell and Grange Hill Underground stations.
Our route highlight –⁠ Hatfield Forest
Dubbed 'the last forest', this 1,047-acre time capsule is one of the most complete former royal hunting preserves in Europe. Wooded for millennia and made a royal forest in about 1100, Hatfield has remained much the same size throughout its recorded history. Unlike many royal forests, it escaped the plough when its 19th-century hereditary owner consolidated the various forest rights and enclosed the historic bounds, and it was bequeathed to the National Trust in 1924.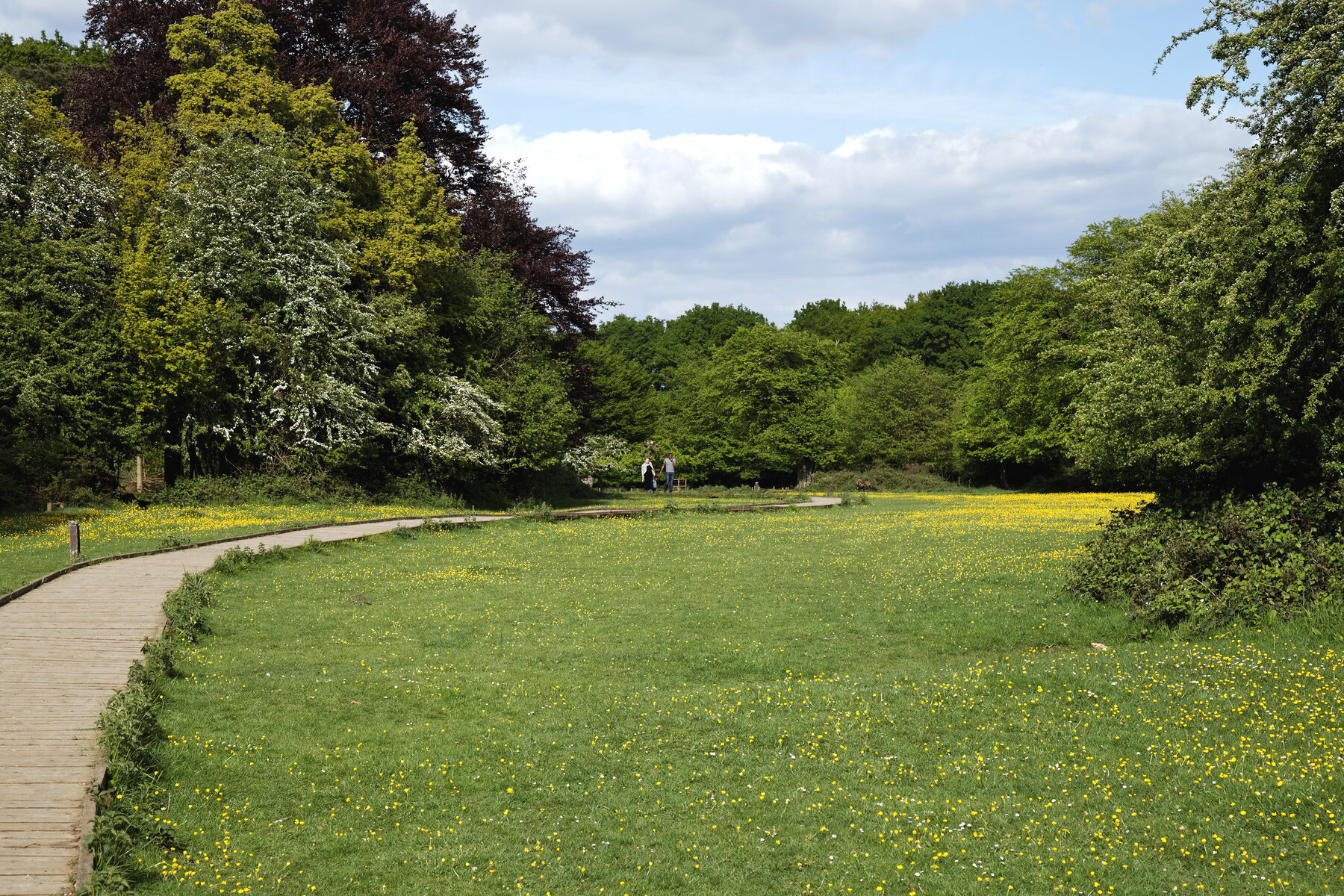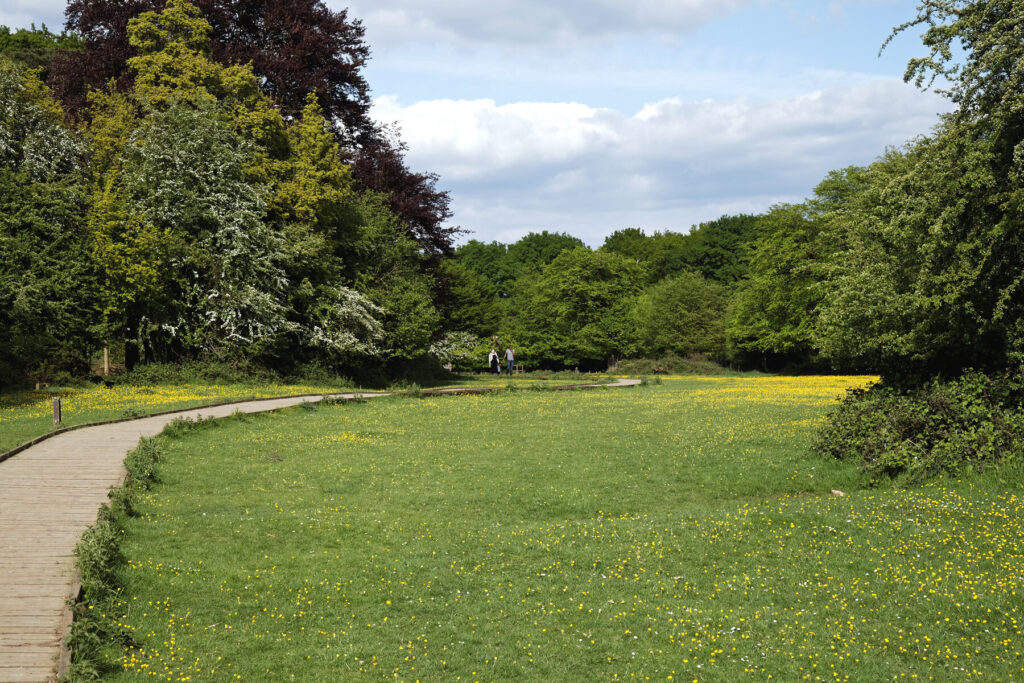 There are more than 850 veteran trees here, the most impressive being the massive pollarded oaks and hornbeams of the eastern plains. Mistletoe is another feature, especially on old hawthorns, but also on black poplar, ash and maple. More than 400 species of higher plants have been recorded, and Hatfield is rich in fungi, bryophytes and lichens.
With music, arts, crafts and camping, the annual WoodFest each September is a fun way to experience Hatfield Forest, and to pick up a range of local produce from award-winning venison to firewood from coppiced trees.
Epping Forest Challenge Walk
Time – 12 days | Length – 21 miles | Difficulty – moderate
The highlight of this wonderful, 21-mile route is a long traverse of Epping Forest. The official start/finish point is historic Waltham Abbey, where King Harold is reputedly buried, but Chingford Station or Epping Underground might be more convenient.
Our route highlight –⁠ Epping Forest
Covering 6,000 acres and stretching for 12 miles along a ridge between the valleys of Lea and Roding, Epping Forest is one of the few sizeable lowland wood-pastures remaining in Britain and holds the seventh-largest concentrated tract of ancient woodland in England. Plant pollen indicates that this area has been wooded for more than 4,000 years.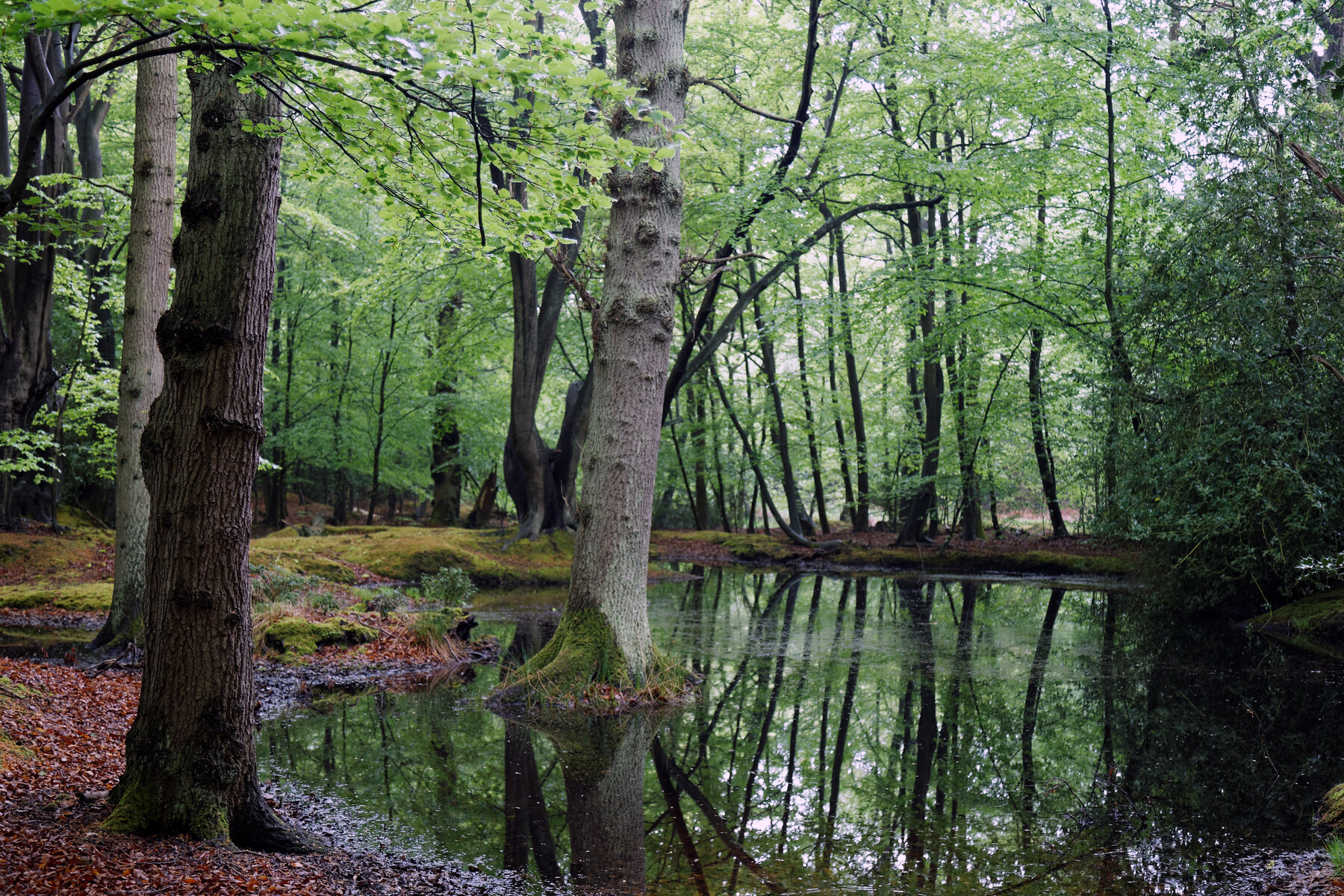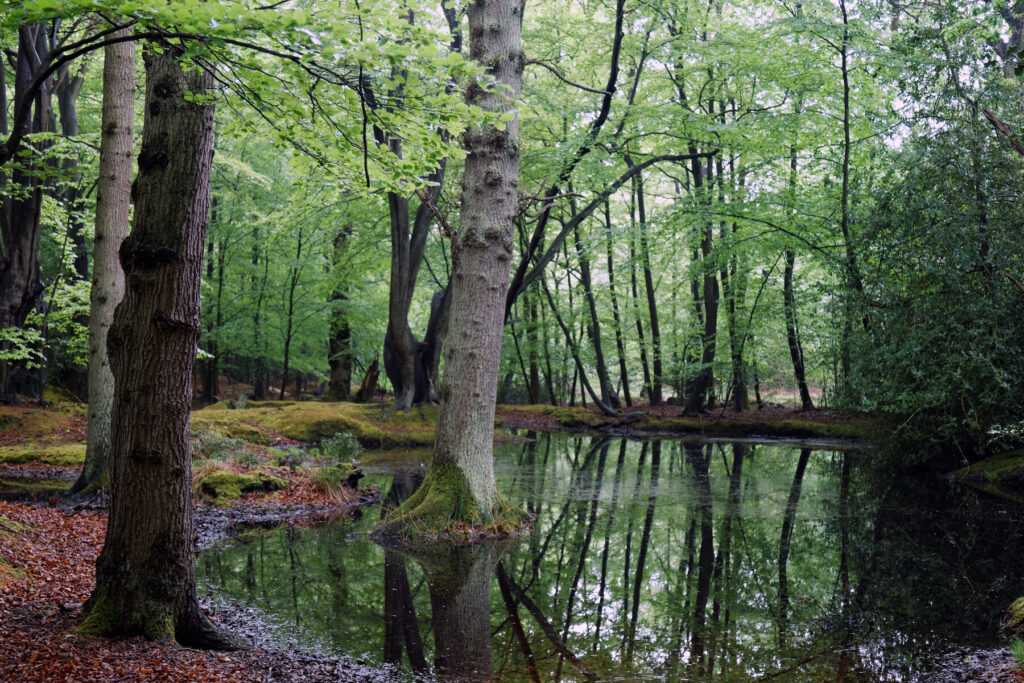 Full of ancient beech pollards, oaks, hornbeams and birch, Great Monk Wood marks the deepest part of the forest. Towards its north edge, woodland gives way to heathland at Deer Shelter Plain, where red and fallow deer were traditionally fed under a thatched shelter through harsh winters, and a long- established herd still roams.
The dark, secret recesses of this ancient forest have inspired much folklore. Dick Turpin and accomplices famously terrorised travellers here, and in 1737 Turpin allegedly hunkered down at Loughton Camp, one of two Iron Age forts deep within the woods. Some say his ghost haunts the surrounding area.
---
More information
For more information, check out Alvin Nicholas's guide: