Bordeaux, that warm, magic, generous name on the bottle, the capital of Nouvelle Aquitaine, and 'undoubtedly the most beautiful city in France', as Stendhal called it in 1838, has, after a long slump, recreated itself to make Stendhal's words ring true once more.
In 2007, it was designated a UNESCO World Heritage Site as 'Bordeaux, Port of the Moon', with 362 listed buildings. In France, only Paris has more. With its fabulous new wine museum, the Cité du Vin, its array of new boutique hotels and great restaurants and festivals, there has never been a better time to spend 48 hours in Bordeaux.
For more information, see our guide to Dordogne & Lot.
What to see and do in Bordeaux
Soak up the atmosphere at the Grand Théâtre
In 1773, the Maréchal-Duc de Richelieu, great nephew of the famous cardinal, governor of Guyenne and a famous libertine (at one of his parties the only guests were the 29 most beautiful ladies of Bordeaux, masked to permit every indiscretion), felt he wasn't being properly entertained and rectified the matter by commissioning an opera house from Neoclassical architect Victor Louis and making the jurats pay for it.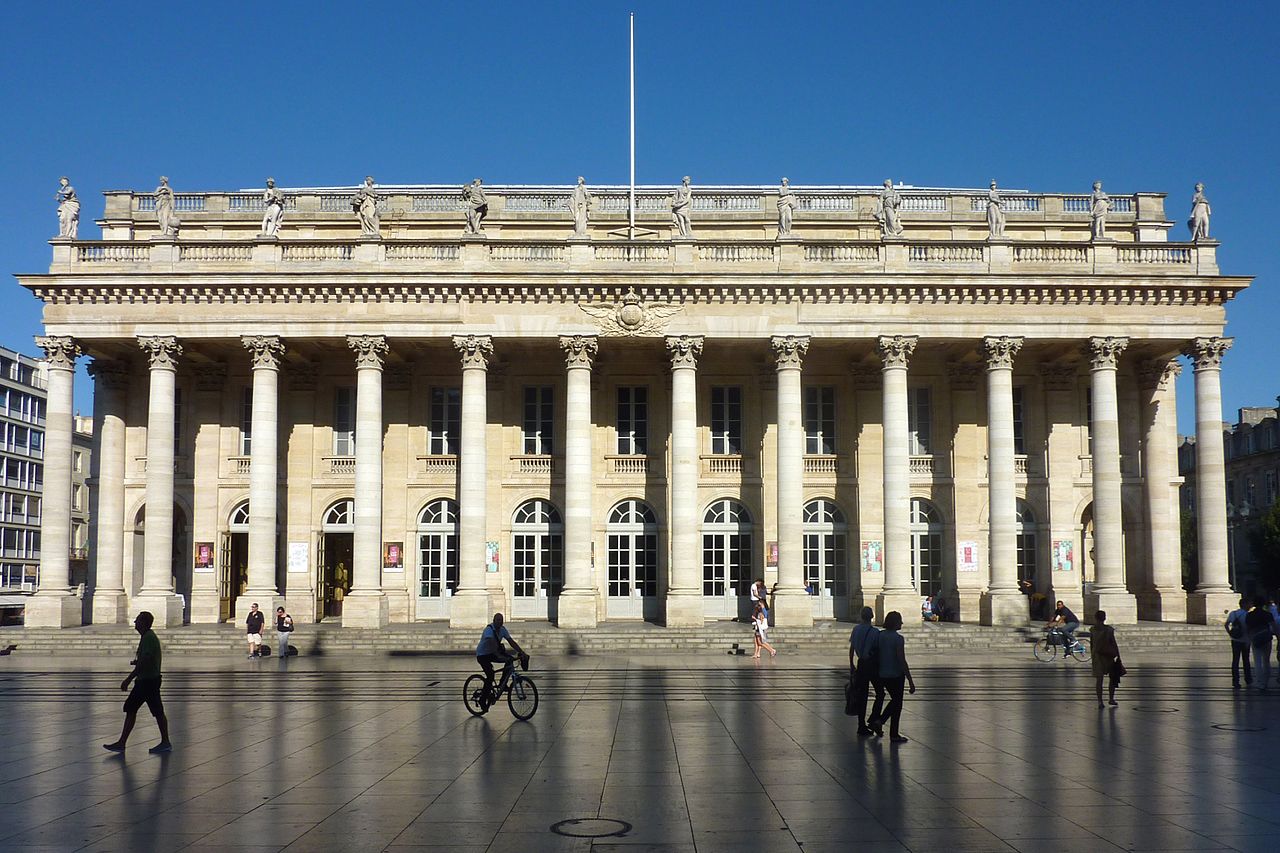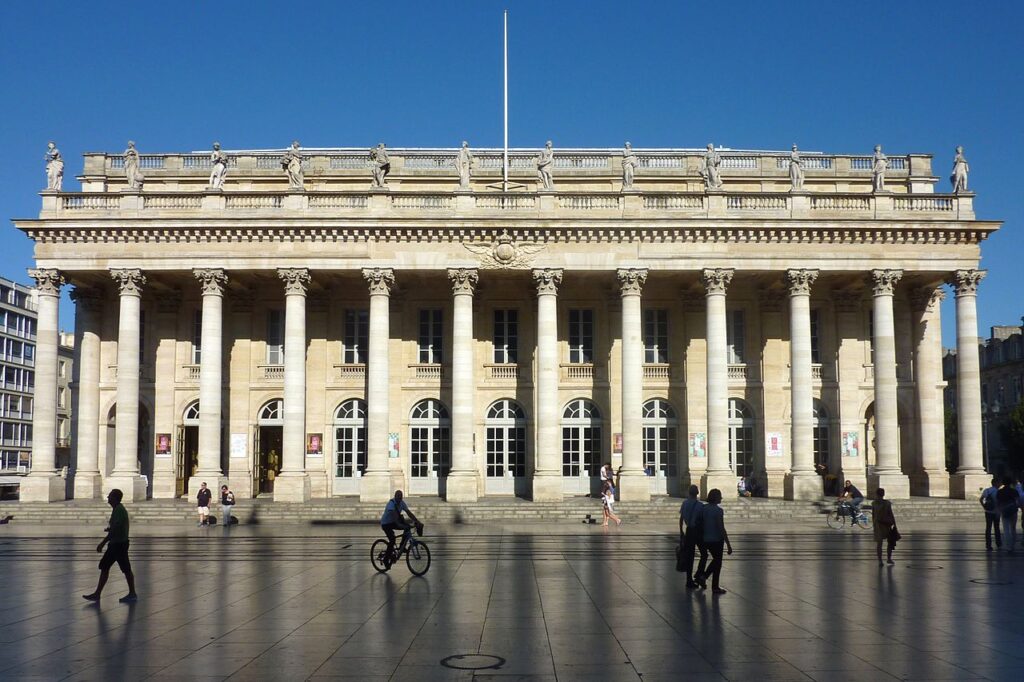 From the outside the Grand Théâtre resembles a Greek temple, crowned with statues of goddesses and muses. Louis came up with a number of innovations in its construction, especially the great metal tie-beam (the 'clou de M. Louis') that supports the entablature of the peristyle (France's 18th-century architects had a hard time making their monumental stone confections stand up, and by necessity became innovators in the use of iron – a habit that culminated in the Eiffel Tower). His bold grand stair was copied by Garnier for the Paris Opéra; the auditorium, seating 1,100, has golden columns and a domed ceiling (repainted in 1919) hung with a 860kg crystal chandelier. From the day it opened, this high temple of illusion answered a deep-felt need in business-oriented Bordeaux; every single night it thronged with merchants who paid a king's ransom to bring down the best players and dancers from Paris.
Get an insight into history at the Monument aux Girondins
North of Place de la Comédie, the Cours du 30 Juillet leads to this irresistible overblown 19th-century monument to Bordeaux's moderate but doomed revolutionaries. It boasts a lofty column crowned by Liberty over a fountain mobbed by Happiness, Eloquence, Security and a host of other attractive allegories. Originally statues of the Girondins themselves were planned, but lack of funds kept them from coming to their own party, as it were.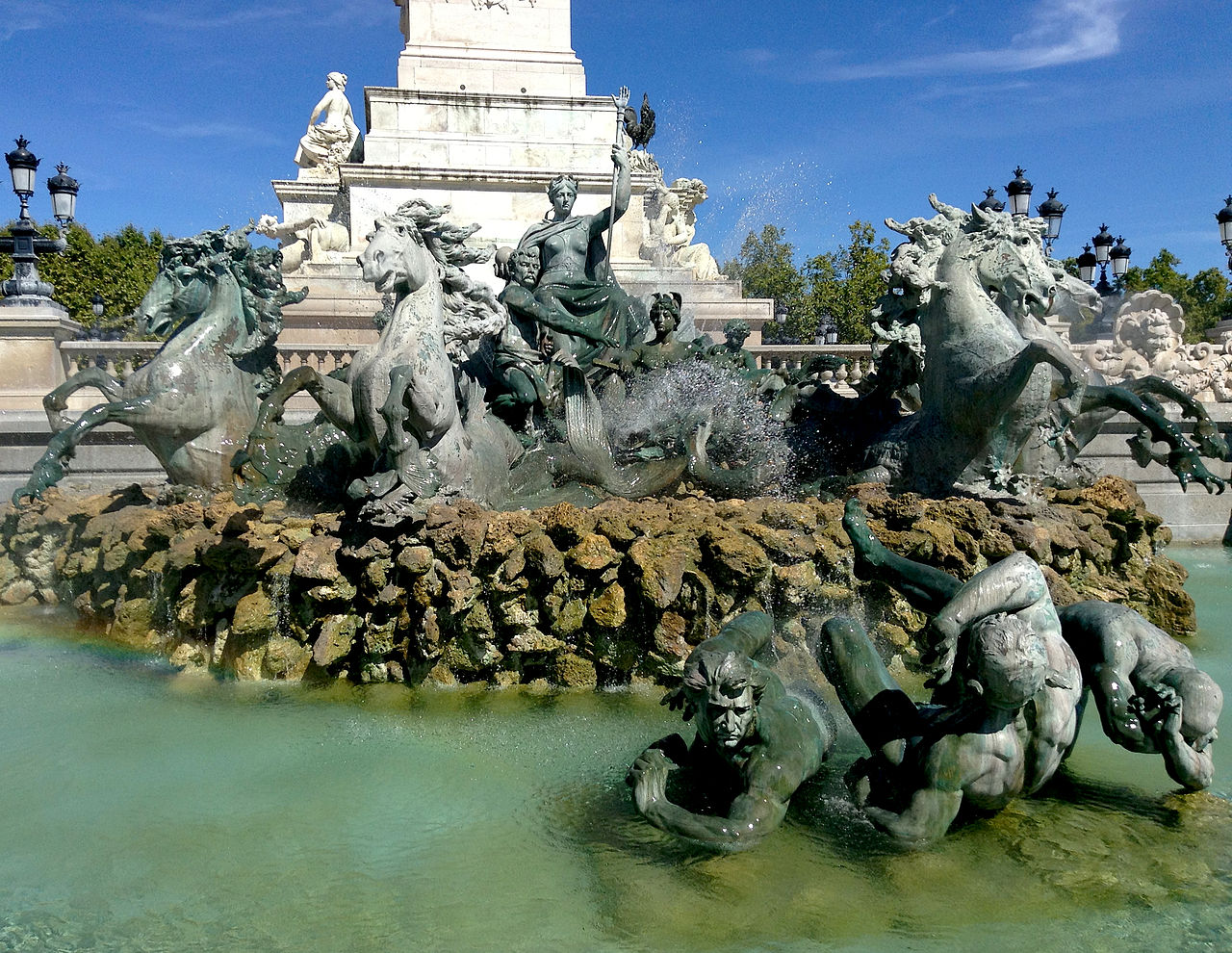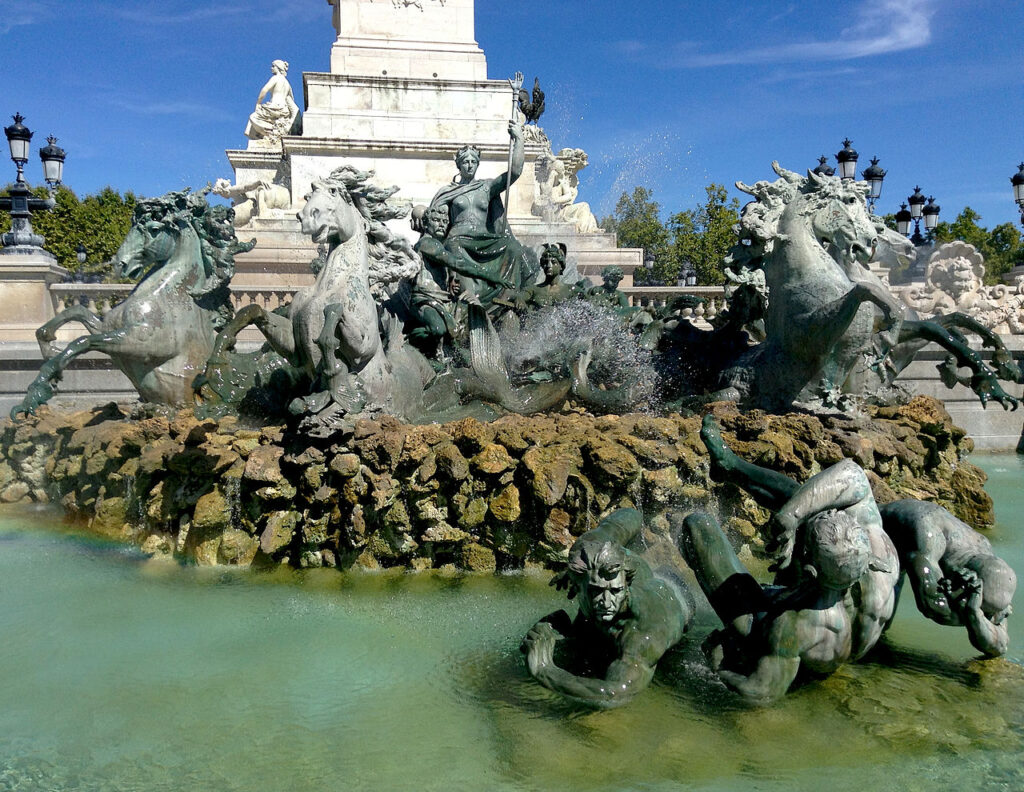 In the fountain basin, two stupendous quadrigas of bronze horses violently rear sea-monster paws to the sky while Falsehood (holding a mask), Vice (with pig ears) and shameful Ignorance cower under the vacuous gaze of the Republic.
Take a moment to reflect at the Cathédrale St-André
Bordeaux's Gothic cathedral is the successor of the church where the 15-year-old Eleanor of Aquitaine married the future Louis VII in 1137. It would witness another royal wedding in 1615 when Anne of Austria married Louis XIII. Neither marriage was very happy.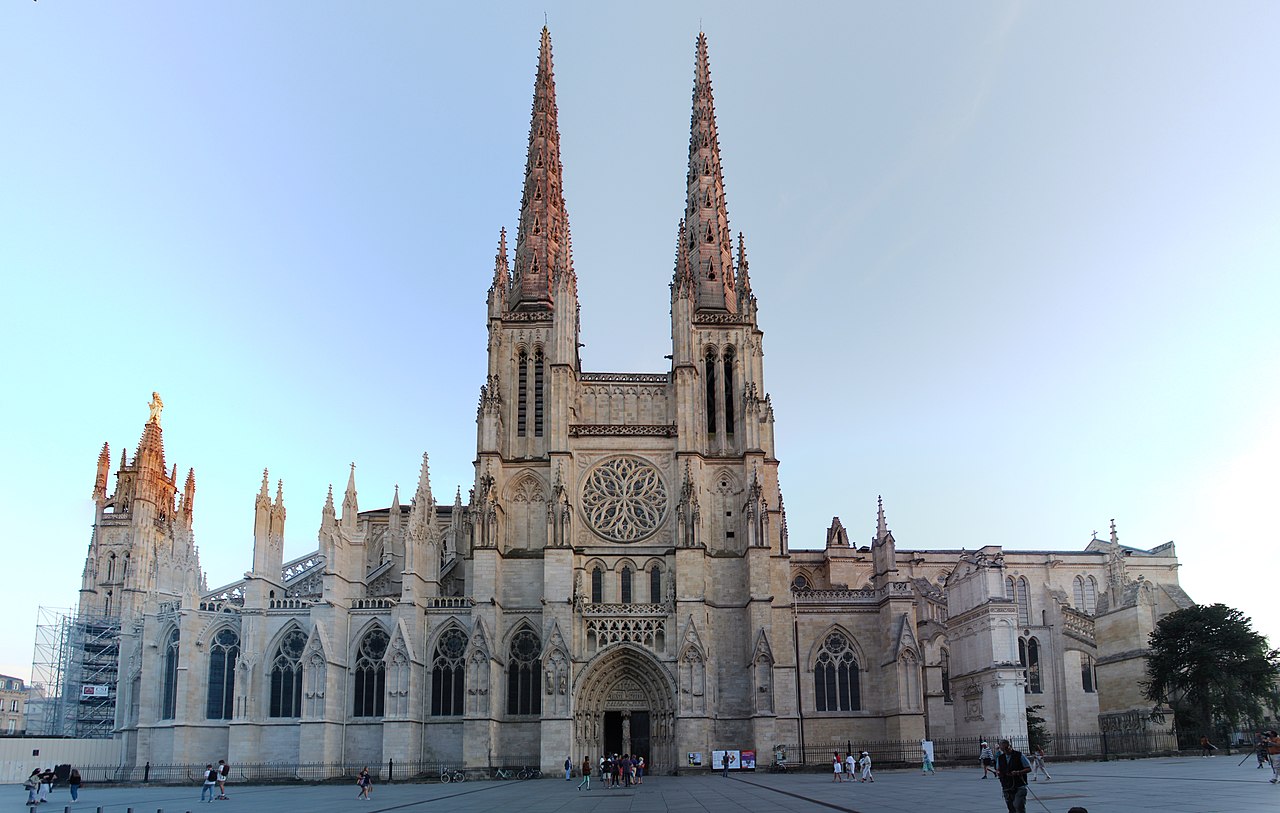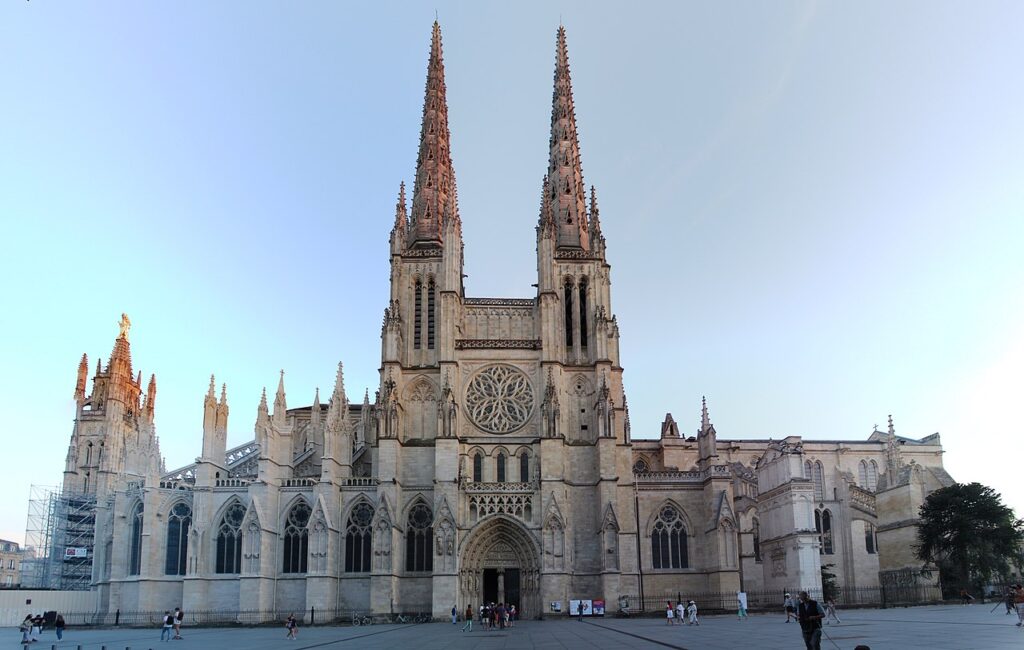 What you see today, a church in the form of a Latin cross and supported by an intricate web of buttresses, was built under English rule between the 13th and 15th centuries, and given a huge boost after 1305, when Archbishop Bertrand de Got was elected Pope Clement V. A fine 14th-century tympanum crowns the north transept door, carved with the Last Supper, Ascension of Christ and Triumph of the Redeemer. The nearby Porte Royale (used by visiting kings and dignitaries) has another, decorated with a throng of saints and a serene 13th-century Last Judgement, in which the lids of the open tombs on the lintel add a nice rhythmic touch.
Indulge your artistic side at the Musée des Beaux-Arts
Bordeaux keeps its cache of art in two wings of the luxurious Palais Rohan, built in the 1770s by the Prince Archbishop Mériadeck de Rohan to replace the insufficiently princely medieval archbishop's palace. To make space for his ecclesiastical bachelor's pad, Rohan got permission from the king to knock over several acres of medieval Bordeaux. Since 1835, most of the palace has been Bordeaux's city hall.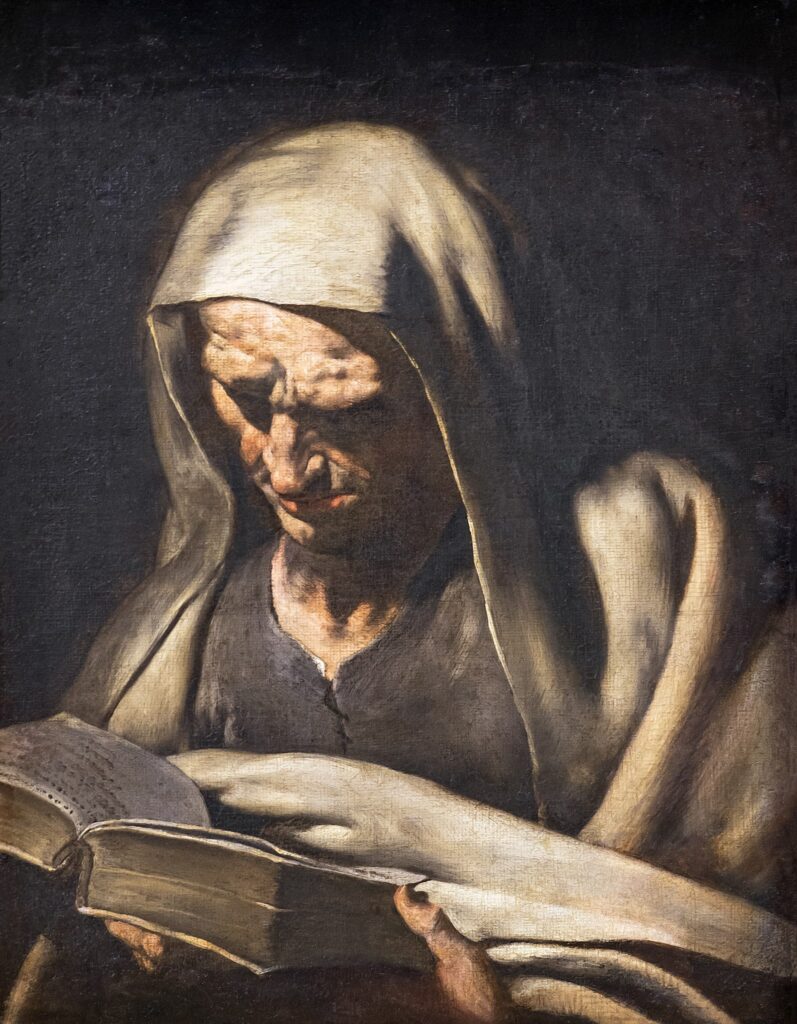 The rest contains the Musée des Beaux-Arts. It has paintings by artists rarely seen in French provincial museums: works by Titian and Perugino; a portrait of a senator by Lavinia Fontana (1552–1602), a rare female painter from Bologna; a chubby Magdalen and equally chubby Marie dei Medici by Van Dyck; Rubens'Martyrdom of St George; and the jolly Fête de la Roserie by Jan Brueghel de Velours. Amid a room of 17th-century rosy-cheeked portraits and mythologies are a pair of paintings of the cruel world of galley slaves by the Genoese artist Alessandro Magnasco.
Become a wine connoisseur at La Cité du Vin
Opened in June 2016, the city's latest marvel features 3,000m² dedicated to the world's wine regions. Designed by XTU architects Anouk Legendre and Nicolas Desmazières, it's an architectural tour de force that swirls like a taster's glass of wine, packed full of clever, high-tech interactive experiences, from 3D films of the world's winemaking techniques to a tasting room that engages four of your five senses in the wine-drinking experience so that by the time you reach the eighth-floor Belvédère, your complimentary glass of the real stuff will taste extra good. There's grape juice for the kids.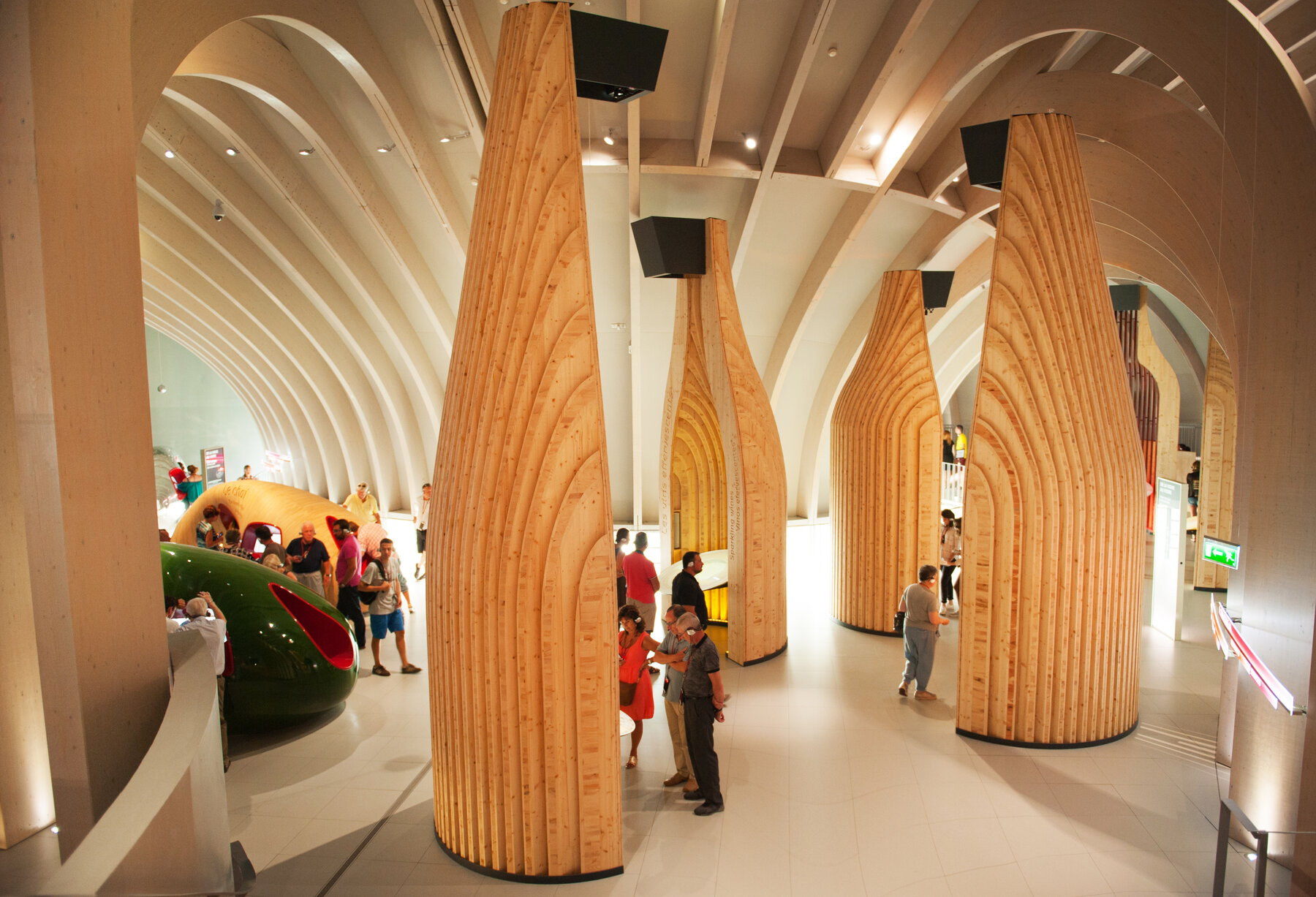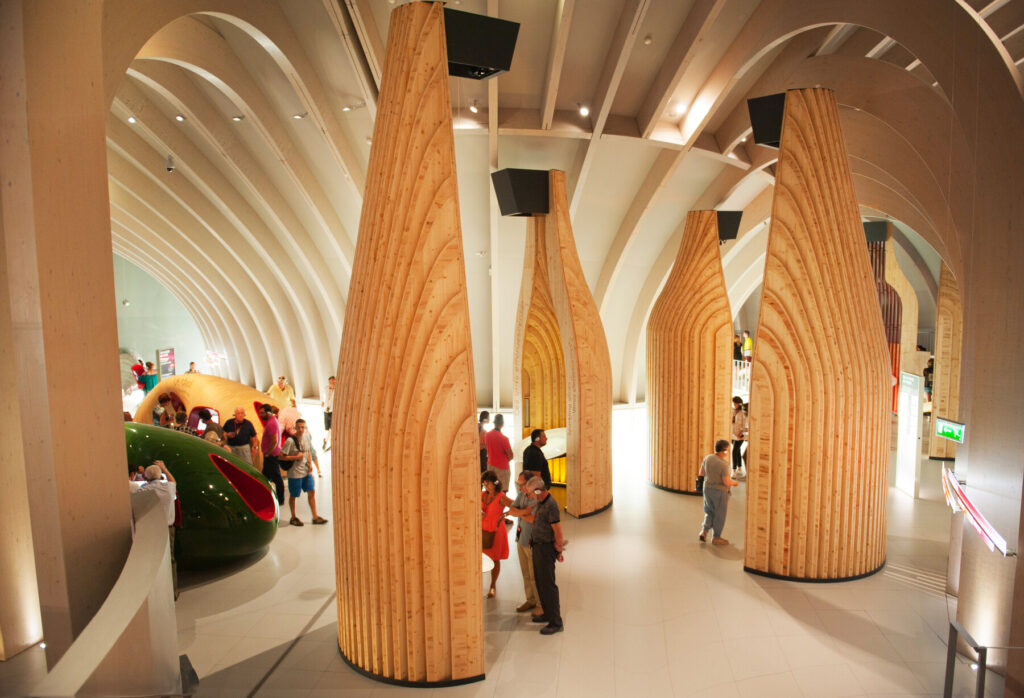 The bridge here, the Pont Jacques Chaban Delmas (built in 2013) with its four tall towers, is one of the largest vertical-lift bridges in Europe – if a cruise ship is drawing near, stay to watch it lift the road high overhead in only 10 minutes.
Step into the future at the Bassins de Lumières
Since the war, the docks along Boulevard Alfred Daney in the Bassins à Flot port were disfigured by the German and Italian submarine base, the southernmost of the five they built along France's Atlantic Wall: a vast indestructible concrete bunker with 5m-thick walls, with 11 pens for U-Boats and Italian submarines, each 100m long, built by Spanish, French, Russian and Vietnamese prisoners of war.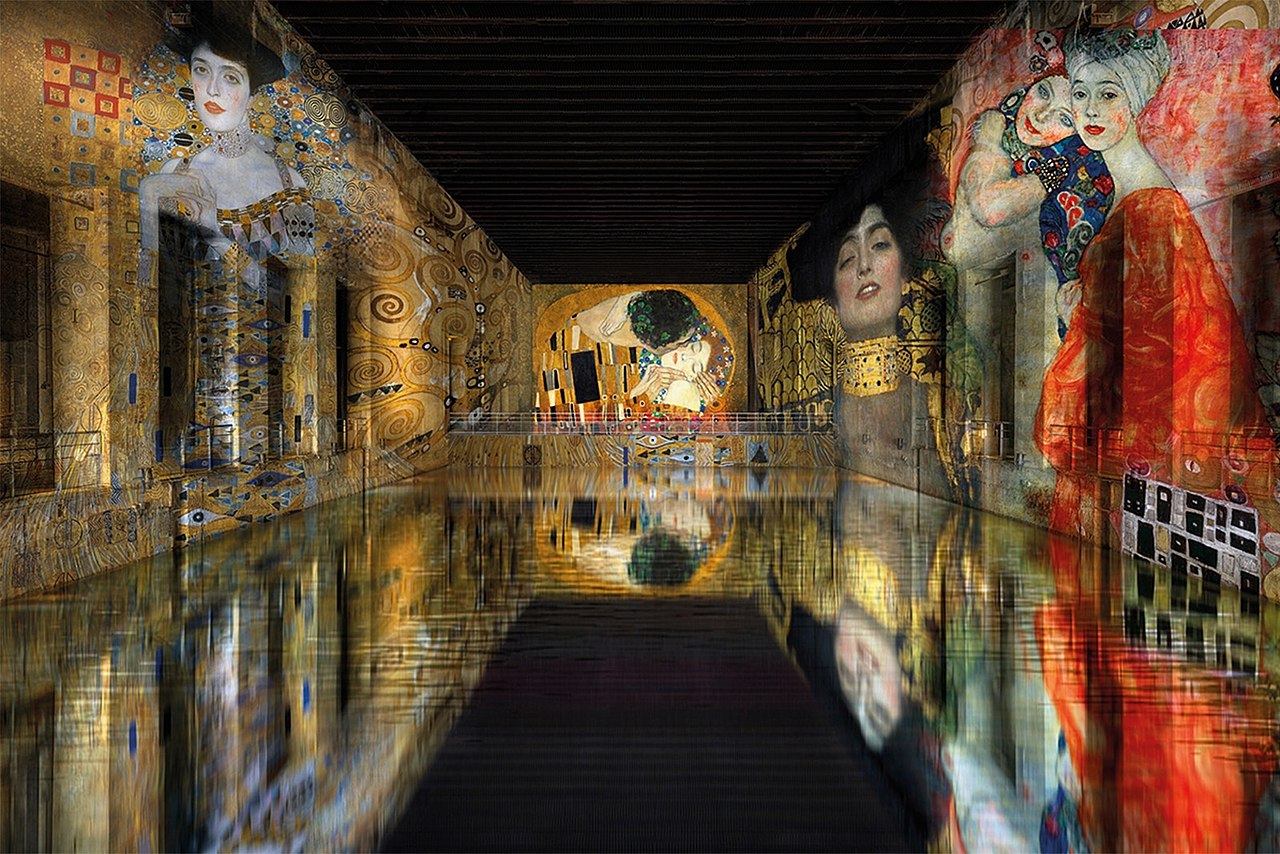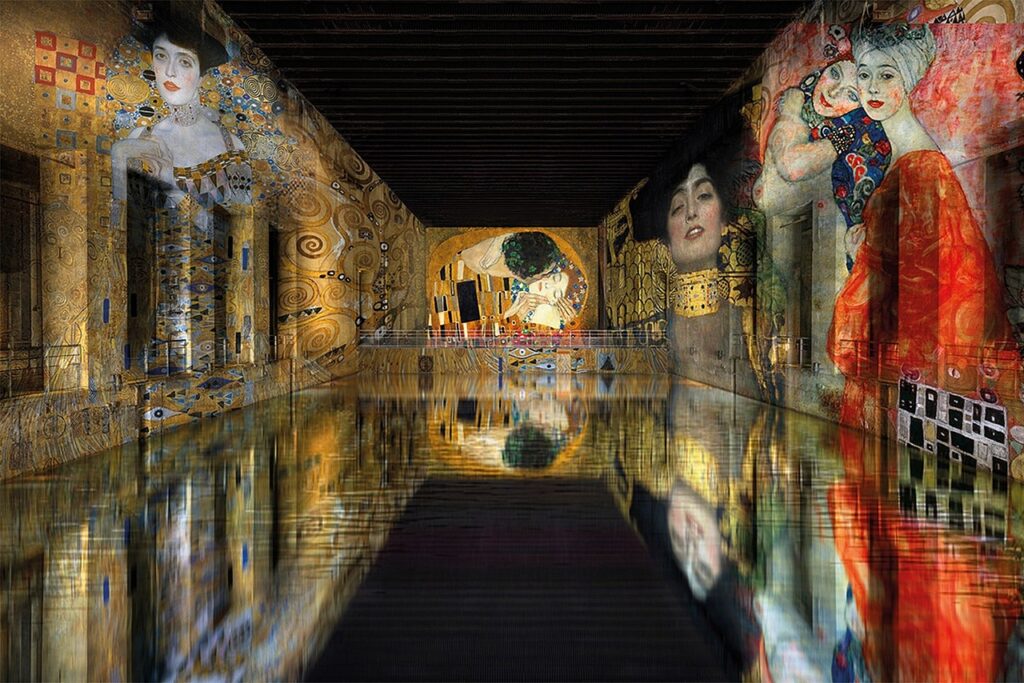 Since it would take forever to remove the monster, Bordeaux has converted it into the world's largest digital art museum, offering a mesmerising 3D full immersion into art that feels like stepping into the future. The museum offers annually changing exhibitions.
Have a break at the iconic Miroir d'Eau
Bordeaux's spectacular water mirror is nothing less than the world's largest reflecting pool (3,450m²). Designed by Michel Corajoud, this inch-deep pool has the best loved (and certainly the most photographed) set piece in the Port de la Lune project.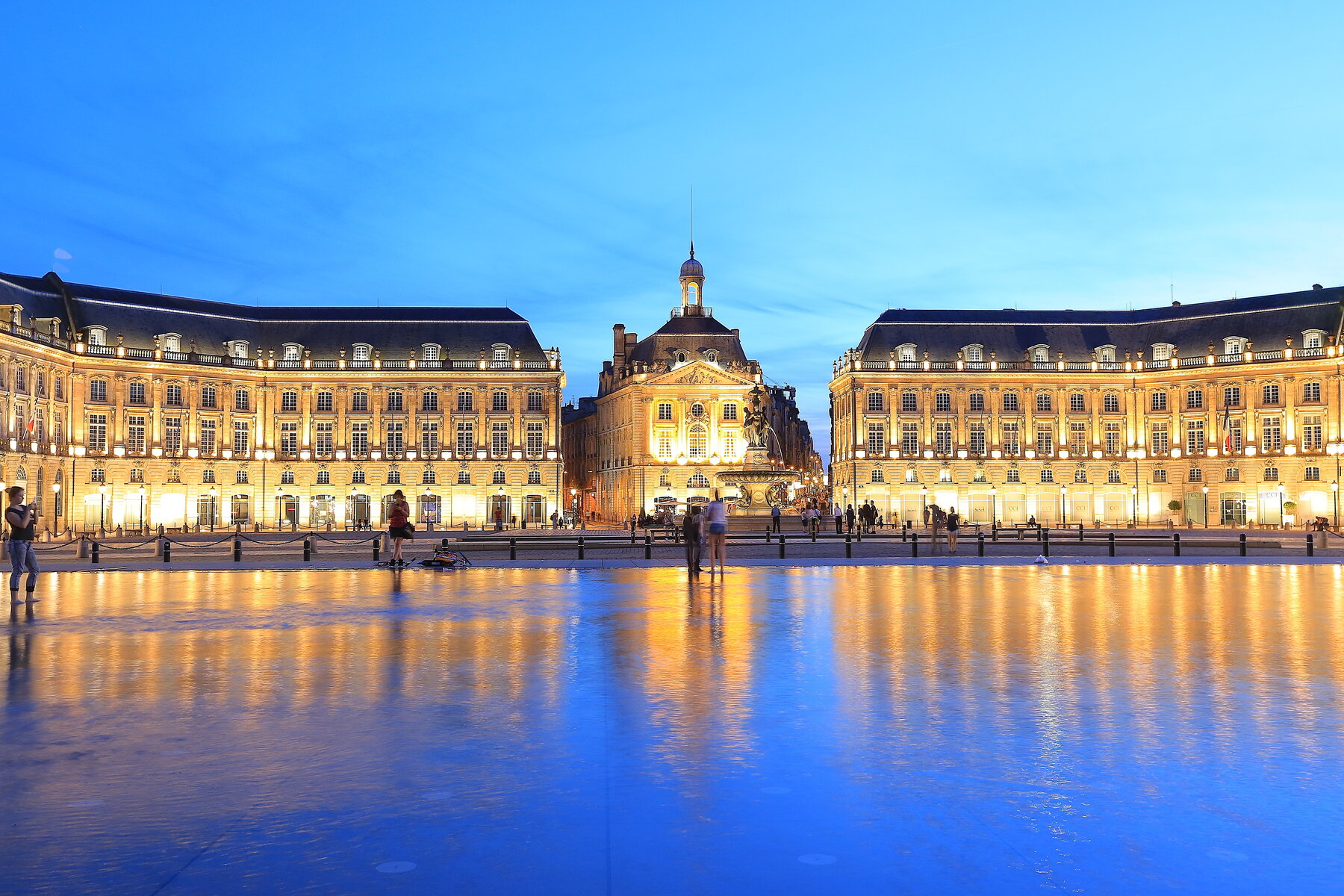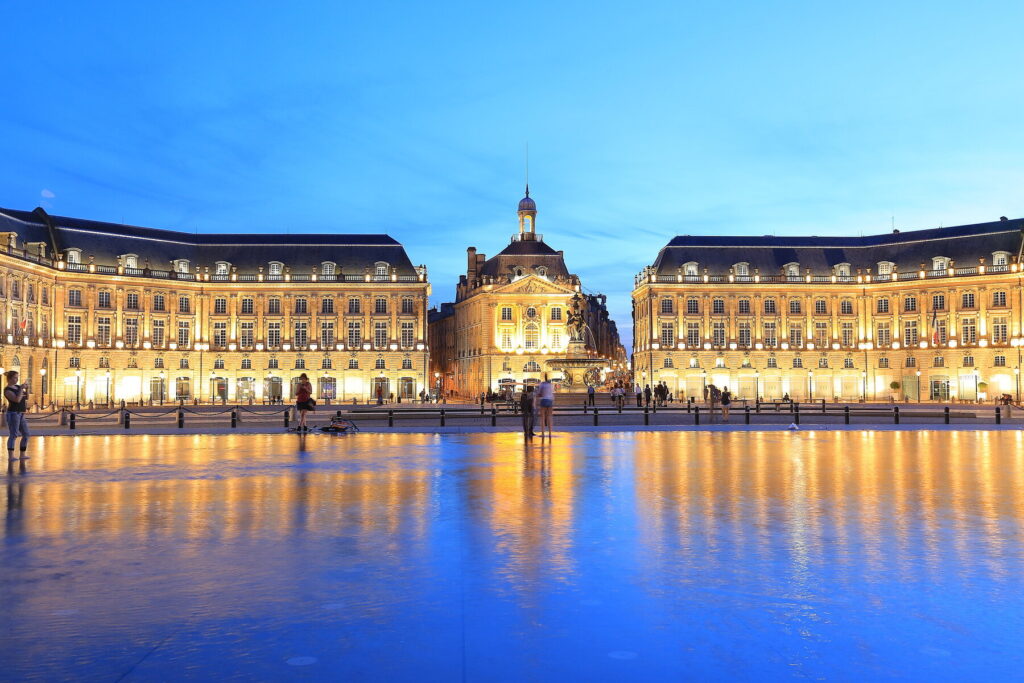 Every 15 minutes in summer the pool shoots out clouds of mist, much to the delight of splashing children; at night, when the Place de la Bourse is bathed in golden light, it's simply magical.
Enjoy the city's shopping scene
You cannot visit Bordeaux without picking up a souvenir to remind you of your time in France's prettiest city. Rue Ste-Catherine is the longest pedestrian street in the country, and lined on both sides with shops: big names and chains are clustered at the north end, gradually evolving into the cheap, quirky and cheerful shopping on the south end.
Whatever your taste (and budget), this cosmopolitan thoroughfare is the perfect place to while away an afternoon.
Where to eat and drink in Bordeaux
Garopapilles
A wine shop/restaurant offering elegant uncomplicated modern cuisine. Tanguey Laviale was one of the first of the young, exciting chefs who have taken Bordeaux by storm.
La Tupina
The high temple of traditional Bordelaise cuisine, founded in 1964 by Jean-Pierre Xiradakis & now in the good hands of Franck Audu. It's well known for lamprey, & the ultra-traditional sanguette (blood pancake), but you'll find many less alarming-sounding dishes too.
Le Chapon Fin
The oldest restaurant in Bordeaux (since 1825) is still one of the best. Sarah Bernhardt & Edward vII stopped by whenever they were in town, & when Michelin started giving out stars it was one of the first to bag 3. Its sumptuous rockery décor (unchanged since 1901) & inner garden are a perfect match for the gourmet food under young chef Cédric Bobinet – accompanied by a fabulous list of grands crus.
Bar à Vin
By the tourist office, in the elegant prow-shaped Hôtel Gobineau, taste 30 different Bordeaux wines by the glass. Prices are reasonable even for grand crus, served by knowledgeable young wine students. Get there by 16.00 to grab a table.
Travel to Bordeaux
By air
Bordeaux International Airport is 12km west of the centre at Mérignac. A shuttle bus links the airport to the St-Jean train station every 30 minutes from 06.00 during the week, and about every 45 minutes from 08.45 at weekends. A taxi into the centre costs around €30, or €45 at night.
By train
All trains arrive and depart from Bordeaux St-Jean station in Rue Charles Domerq, including the LGV from Paris-Montparnasse and the not-quite-so-fast TGV that goes on through Agen, Montauban and Toulouse. Other regional connections are Périgueux, Sarlat by way of Libourne, St-Émilion and Bergerac. There are also local lines to Médoc's Pointe-de-Grave and, roughly once an hour, to Arcachon.
By bus
The Gironde has integrated Bordeaux's tram and the RER trains with its buses, serving most towns and villages. For information and schedules, visit transports.nouvelle-aquitaine.fr.
---