If the furthest you've travelled in the last few months is from your bedroom to the fridge and back again, then we're here to help you escape. While international travel remains impossible for many, there is a way we can explore the world safely and securely – through the magic of TV. From the king of nature documentaries to chefs and comedians, there's a bit of everything in this list, so sit back, relax and start your journey across the globe.
Joanna Lumley's Home Sweet Home: Travels in My Own Land, ITV
Joanna Lumley has already shared with us fascinating adventures from across the world – through India and Japan and along the Silk Route – but in this new series, at a time when international travel is off the cards, she journeys closer to home.
From St Michael's Mount in the south to the far-flung Western Isles of Scotland, through Derbyshire's rugged Peak District and the dramatic Yorkshire Dales, Joanna explores some of the UK's lesser-known gems, learns about local ways, culture and history, and revisits destinations that hold for her a personal significance.
Stormborn, BBC2
Recently shown on BBC2, Stormborn, is a stunning three-part wildlife documentary, narrated by Ewan McGregor. Its episodes – 'Out of the Darkness', 'Return of the Light' and 'Children of the Storm' – track the lives and struggles of animals of the north, those born to the harshest of landscapes and perilous conditions.
As you follow artic fox in Iceland, reindeer herds in Norway's far north, or orcas in the waters off Shetland, you'll be mesmerised by the breathtaking imagery and incredible camerawork. A real treat!
Incredible Journeys with Simon Reeve, BBC2
In this programme, Simon Reeves looks back at some of his most memorable adventures from a selection of the 100+ countries he has visited during his career as a writer and broadcaster.
Against a backdrop of dramatic landscapes and fascinating cultures, he recalls the stories of some of the incredible characters he has met on his travels – courageous and inspiring people from all walks of life who have shared with him a window into their lives. He explores the different, and dangerous, challenges faced by communities across the world, the environments in which they live and their unique situations.
Highlights from his previous TV series are interspersed with new footage – filmed in the UK during 2020 – in which Reeves also provides insight into his own life and the motives behind his wanderlust. And we are reminded that the best experiences of travel are more often the people we encounter.
A Perfect Planet, BBC
Beginning with four episodes detailing just how perfect our planet really is, this series takes you from oceans to volcanoes across 31 different countries with breathtaking cinematography and, of course, David Attenborough's soothing narration.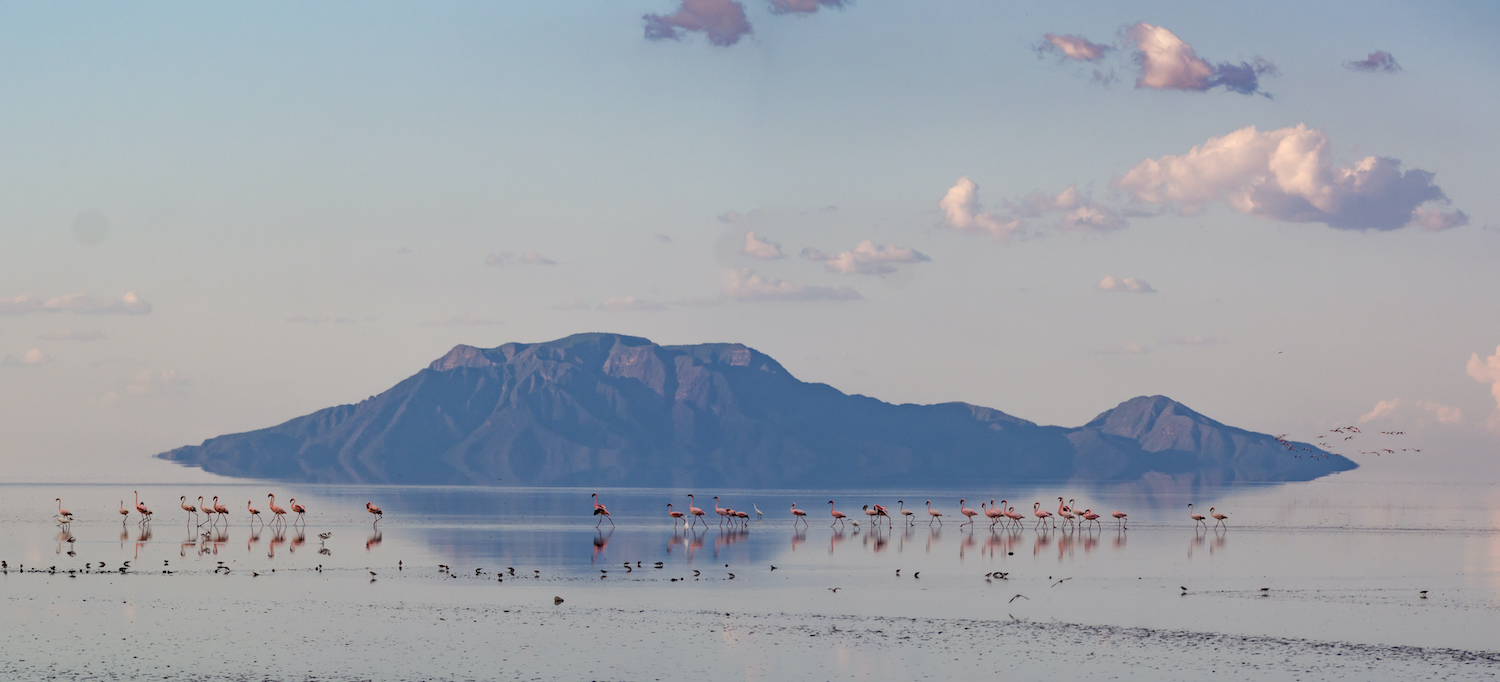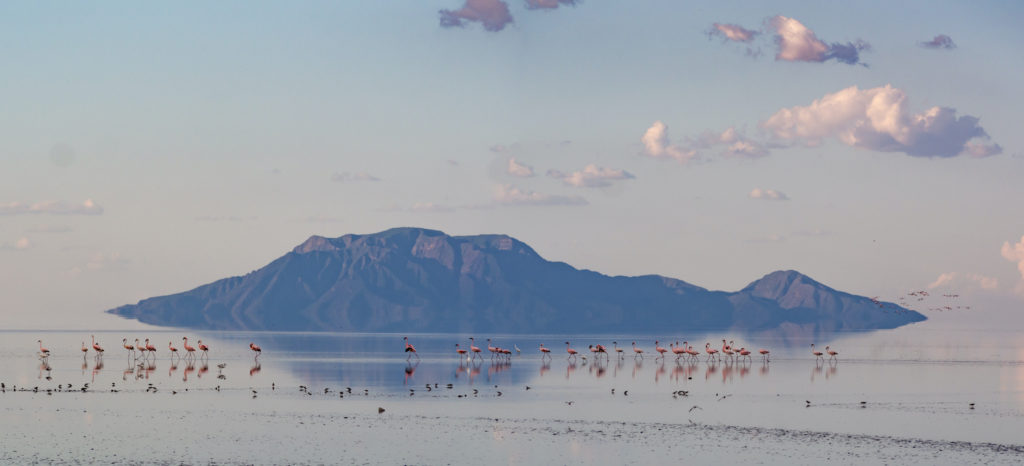 As pictured above, the series begins on the stunning shores of Lake Natron at a lesser flamingo colony nesting; an event that happens only once every five years. But the excitement doesn't end there. As you are transported to a remote Galapagos island called Wolf you may feel sympathy for the delicate finch who is faced with the challenges of isolation. However, the story takes an unexpected twist as the small bird is revealed to be one of the world's newest species; the blood-drinking vampire finch!
Tiny World, Apple TV
'In a land of giants, it's the smallest creatures that make the biggest difference.' So says Hollywood legend Paul Rudd, the voice of this documentary exploring the world beneath our feet and the creatures that go unnoticed.
From the depths of Australia's gumtree forests to our own back yard, tiny wonders are everywhere and this series invites you to see the world from a new perspective. Beginning in the African savannah, Tiny World relies on eye-opening cinematography achieved through macro lenses and it truly doesn't disappoint. One of our highlights is meeting the dwarf gecko in the Caribbean – what we might consider a puddle is a tidal wave to this incredible creature, but at just two inches it has the ability to quite literally walk on water.
Cornwall and Devon Walks with Julia Bradbury, ITV
If you're looking for something a little closer to home, then join Julia Bradbury as she traverses the woodlands, coastlines and soaring cliffs of these two perennial holiday favourites.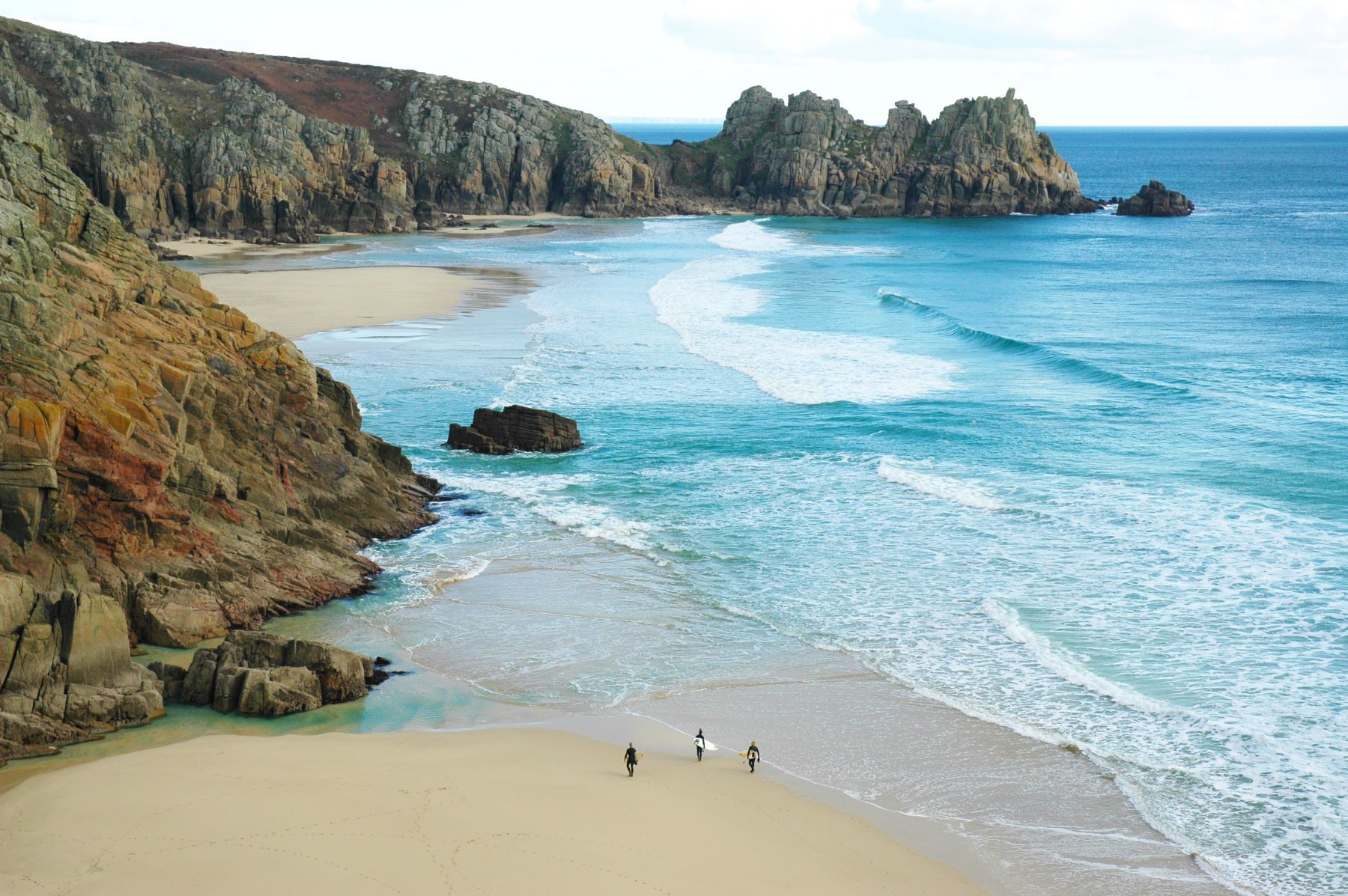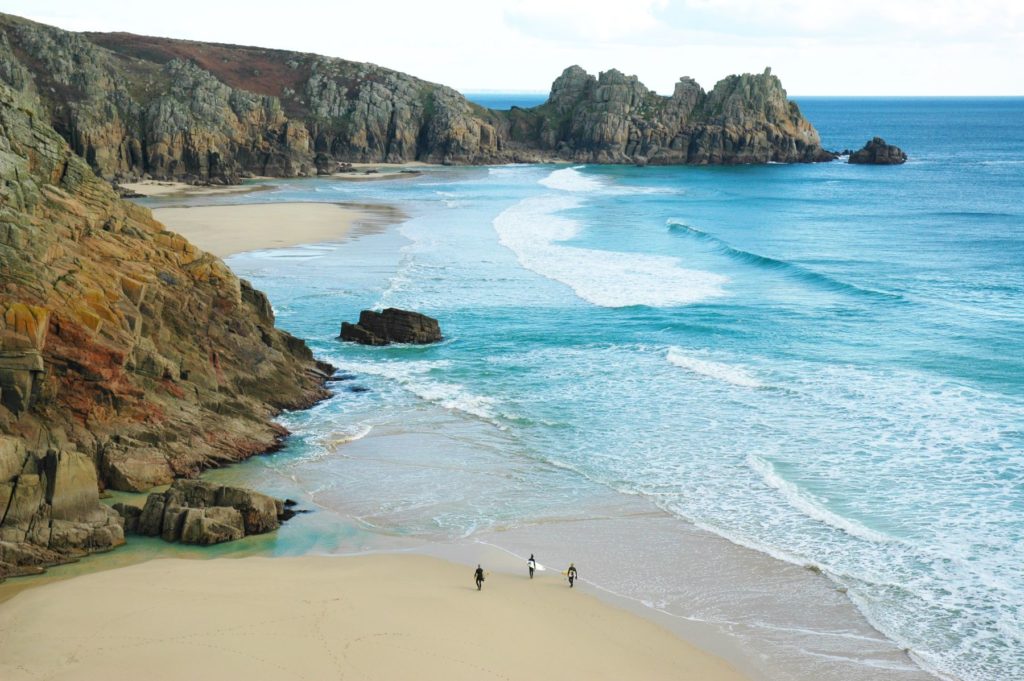 From Dartmoor to the Isles of Scilly to Padstow, in this eight-part series the Countryfile presenter describes Britain as a 'walker's paradise' and proves this first-hand as she explores not only their landscapes but the history, people and spectacular scenery they have to offer. The two counties have over 5,000 miles of footpaths making the possibilities for walking routes endless. Bradbury starts her journey by taking you to the most westerly point in Britain, Land's End. On a 6½-mile walk, she uncovers why the location is so popular for artists and the history of picturesque Porthcurno beach.
South Africa with Gregg Wallace, ITV
If you're desperate to escape home cooking as much as you are your own four walls, then this might be just the antidote.
On this journey across the 'Rainbow Nation', MasterChef judge Gregg Wallace embarks on a mission to get a 'real taste of South Africa', visiting the likes of Cape Town, Soweto and the Whale Coast in search of the country's greatest dishes. But the adventure doesn't stop there; Gregg also investigates South African wildlife, culture and vast landscapes. Episode one begins by transporting you to Amakhala for an incredible safari experience to see warthogs, giraffes and elephants, all whilst Wallace tries the traditional snack, biltong.
Ben Fogle: New Lives in the Wild, Channel 5
Back for its 13th season, New Lives in the Wild provides an escape like no other. Join award-winning writer and broadcaster Ben Fogle as he travels to some of the world's most isolated destinations and meets people living entirely off the grid after abandoning their conventional life for the wild. This series takes you from mountainsides in Wales all the way to glaciers in Iceland providing an insight into the challenges and rewards faced by those who choose to leave society behind. Take in the Welsh countryside and witness how one family make the wilderness their home, as they cook with nettles and recycle a car into a greenhouse.
Restaurants on the Edge, Netflix
For a slightly different escape from your living room, Restaurants on the Edge takes you to some of the most breathtaking locations across the globe, from a Maltese fishing village to the Costa Rican jungle.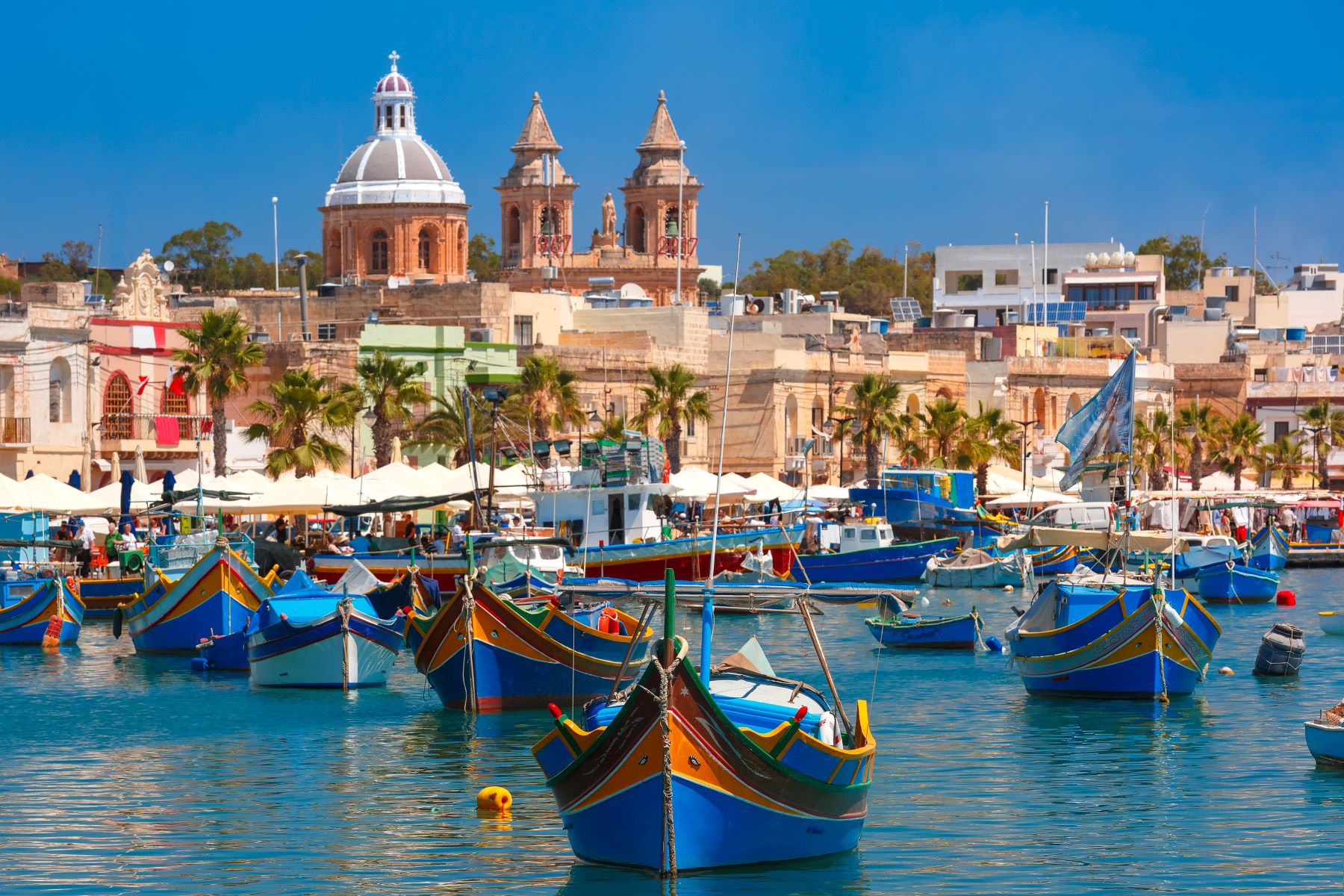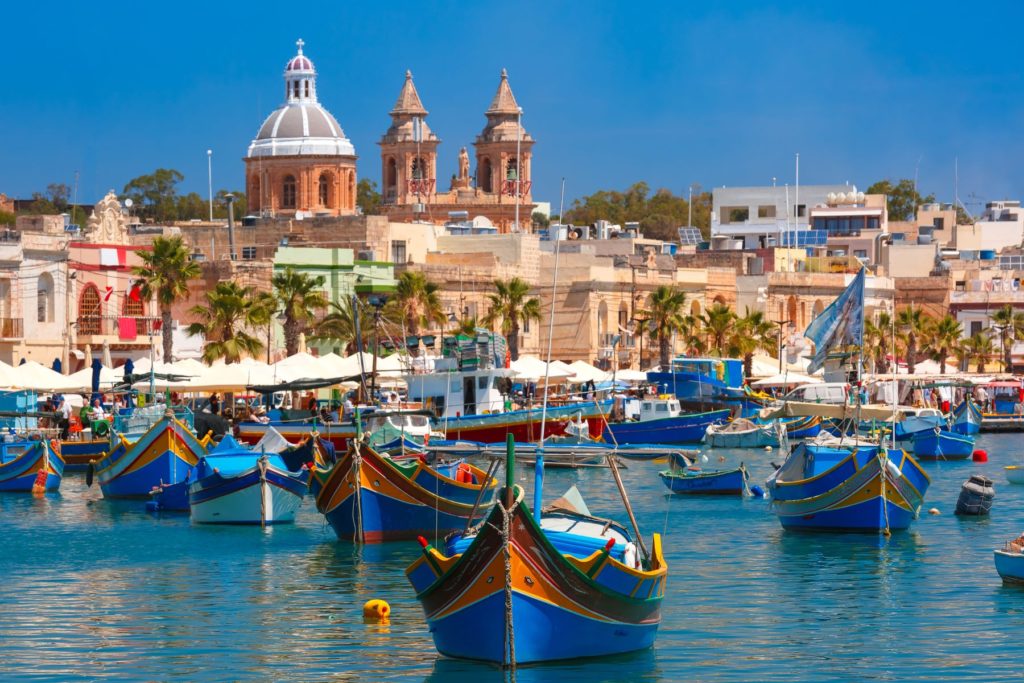 The show's premise surrounds reviving struggling restaurants in remote and stunning locations and returning their focus to making food that reflects the community around them. Think Gordan Ramsey's Kitchen Nightmares meets Queer Eye. An easy watch.
Bradley Walsh & Son: Breaking Dad, ITV
If you're not fed up of The Chase yet then be sure to watch the third series of Bradley Walsh & Son: Breaking Dad as the duo travel across Europe taking on new challenges.
From the Netherlands to the Amalfi Coast, Bradley and Barney face their fears and attempt canal jumping, velodrome track cycling and the world's tallest freestanding climbing wall. All good light-hearted, heart-warming father and son fun.
The Last Woman on Earth with Sara Pascoe, BBC
Similar to Bradley and Barnaby's sporting attempts, comedian Sara Pascoe takes on the world's most endangered jobs in this three-part series. Beginning in Cuba, Pascoe experiences culture and commercialism and takes on dying professions from coconut tree climbing to working in a cigar factory. Along this hilarious adventure you will also visit the historic city of Gori in Georgia and the depths of the forests in Forssa, Finland.
Scotland's Scenic Railways, Channel 4
Journey beneath vast mountains, across rural landscapes and past shimmering lochs and discover Scotland from the world's most beautiful railways. Join actor Bill Paterson and climb aboard historic trains such as The Flying Scotsman and the Union of South Africa to see iconic sights such as the Forth Bridge, Blair Castle and the Fife Heritage Coast, all the while witnessing the great work of local volunteers who have tried to keep Scotland's steam heritage alive.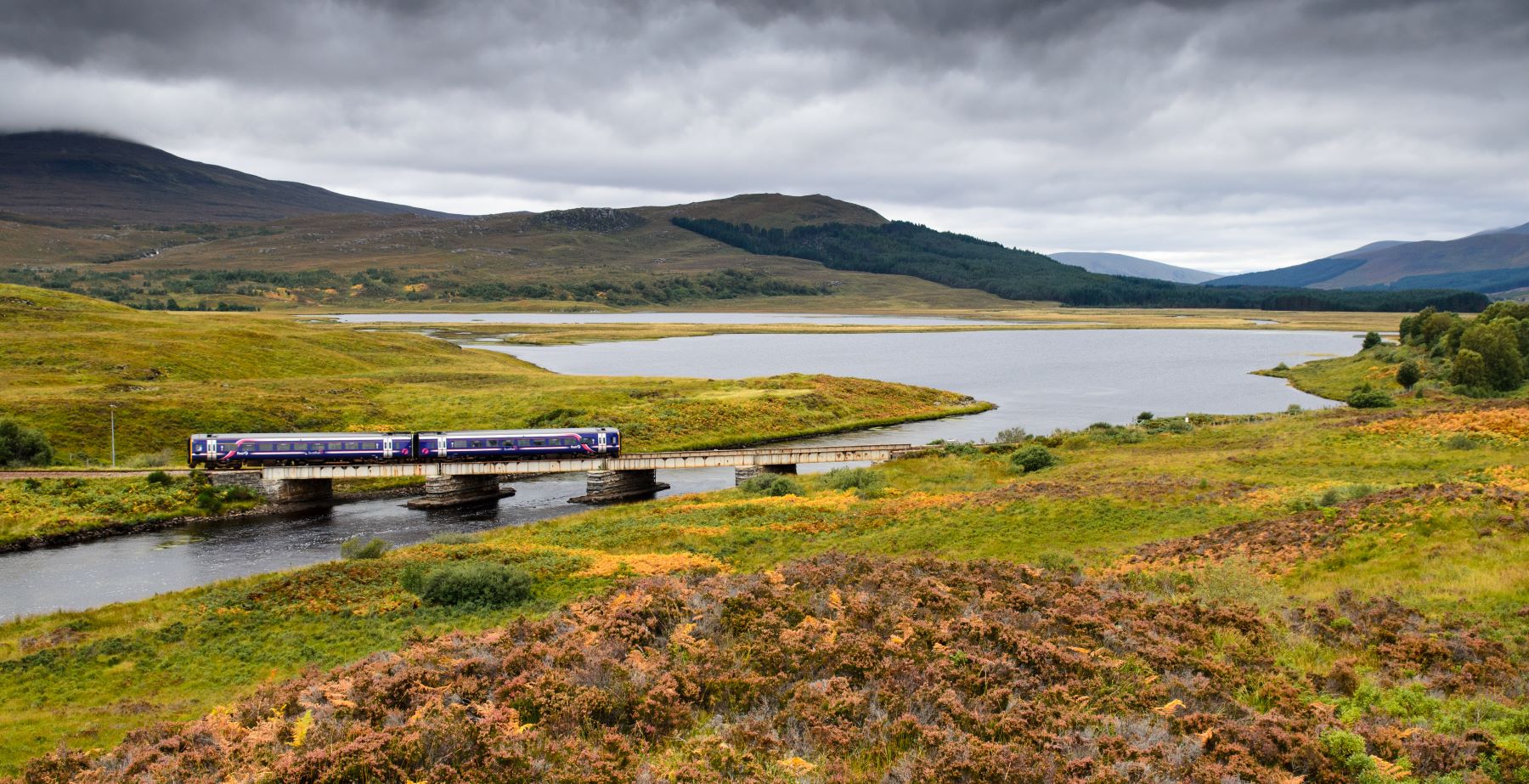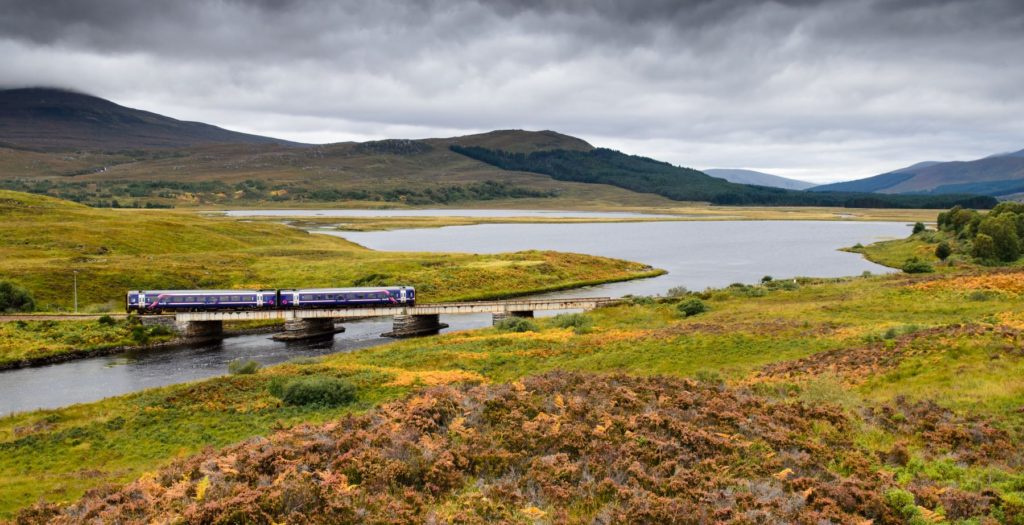 And, if this is exactly the type of high-speed travel you've been craving, why not plan a trip for the future with help from our brand-new guide, Scotland from the Rails? After seeing the famous Harry Potter viaduct (Glenfinnan) on TV, who wouldn't want to see it in real life?