So, you've marvelled at the Taj Mahal, partied in Phuket and wandered along the Great Wall of China. You might have even watched a video one evening in Kathmandu, seen Ho Chi Minh's Mausoleum and zoomed to the top of the Petronas Towers. If so, you might be curious about what there is left to see on what is probably the world's most diverse continent.
Don't worry – there's plenty to entertain you if you head off the tourist trail. From secretive dictatorships to dried-up seas, exploring alternative Asia will astonish you and show that our beautiful planet always has a new adventure for the bravest travellers.
North Korea
Every part of the Democratic People's Republic of Korea (DPRK) can be considered 'alternative'. People have been forecasting the fall of the country as we know it for the past 30 years, and could well be doing so for the next 30 as well. But with the momentous events of 2018, which nobody could have predicted just six months prior, quite what the next few years will bring is anybody's guess.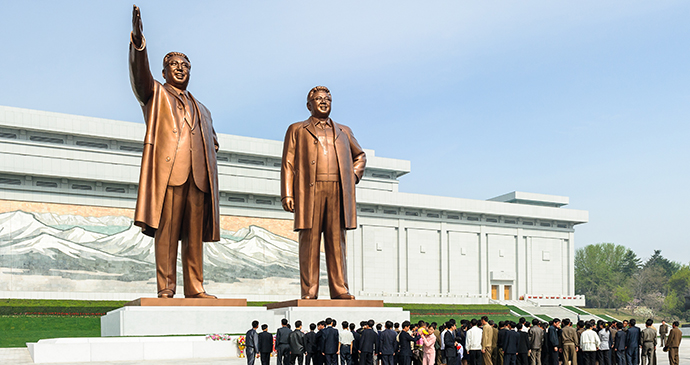 For the first time in many years there is the prospect of real and irreversible change creeping in, ending decades of self-imposed isolation as Pyongyang, ever so slowly and somewhat reluctantly, is being dragged into the international fold. These are exciting times indeed. The country cannot be truly explained, accurately described, or even truly understood. Visiting is the best way to try and get your head around the place – but it could well leave you more confused than ever before.
Dhofar, Oman
With its rolling grassy meadows following the summer khareef (monsoon), Dhofar is different from other areas in Oman. Unlike the rest of Oman, the temperature of this narrow band of green mountains and coastal strip rarely exceeds a perfect 30˚C. During the khareef there is a six-week-long carnival, a showpiece for Omani customs and traditions with folk bands, song and dance, art exhibitions and handicraft demonstrations.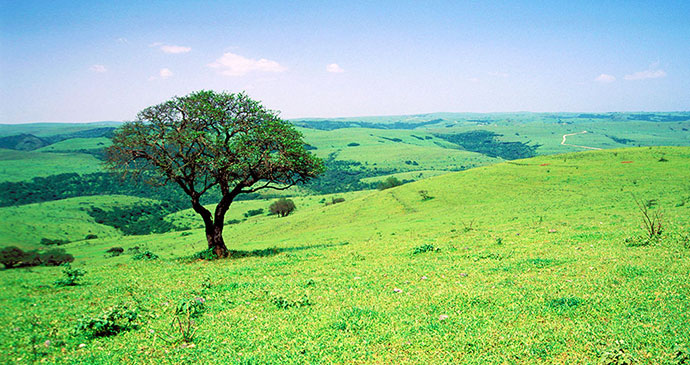 Festivals aside, the few travellers who do make it to Dhofar are rewarded with dolphin and whale watching boat trips; caving in one of the largest sinkholes in the world; diving through kelp forests, coral and shipwrecks; and spotting the many African bird species which thrive here. Make sure to also visit the soft white-sand beaches near Salalah, the capital of the Dhofar region, roam through the lush plantations of coconut, papaya, banana and mango, and see pink flamingos in the lagoon of Khawr Ad Dahariz.
Aral Sea, Uzbekistan
The Aral Sea in Uzbekistan was once one of the fourth-largest lake in the world with an area of 68,000km2 (26,300 square miles). It straddled the border between Kazakhstan and Uzbekistan and was clearly visible from space. In a period of just 50 years, however, it has declined to just 10% of its former size, with the remaining waters toxic and extremely saline.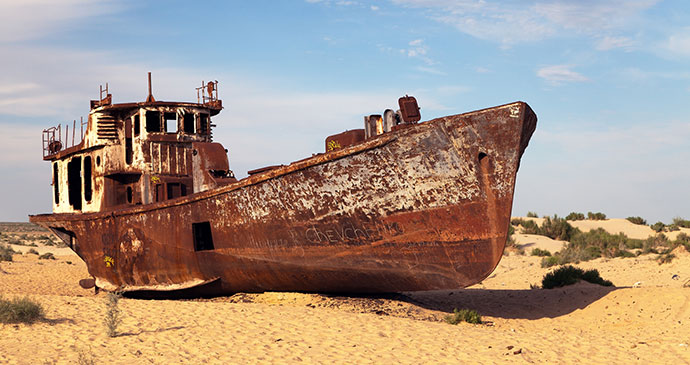 The shrinking of the Aral Sea is one of the world's greatest manmade environmental disasters, and nowhere is its impact being felt more poignantly than in Moynaq. Going to the town is, perhaps, what you'd term 'disaster tourism': there are parallels to be drawn with the Polygon or Chernobyl. You come to see where the sea used to be, and the suffering it has left behind. Close to the Hotel Oybek is the Aral Sea Memorial, and beneath it the ships' graveyard, where various rusting hulks of former fishing vessels have been towed from elsewhere in the desert to create a tourist attraction. There were at one stage many more, but most have now been sold off for their scrap value in a desperate bid to compensate for the loss of income from fishing.
Zoroastrian 'towers of silence', Iran
If you can, visit Yazd in Iran, a town long associated with Zoroastrianism and a centre of high quality textiles. The real highlight, however, is the dakhmeh (Zoroastrian 'towers of silence') that will transport you to an Iranian version of Tatooine.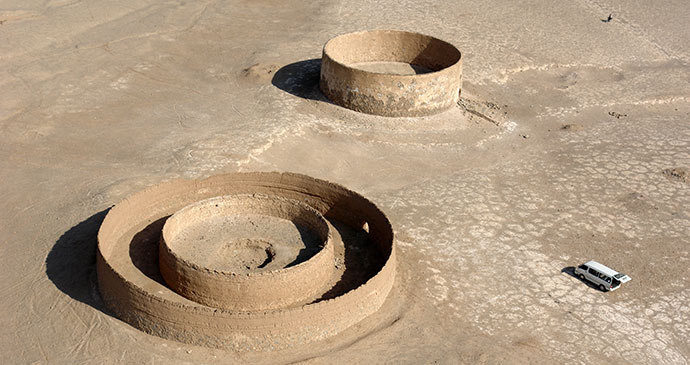 In accordance with Zoroastrian laws governing the sanctity of earth, fire, air and water, in Achaemenid times the dead were exposed and their bones later gathered to be placed in ossuaries or tombs in rock. But in later centuries large circular stone walls were built on rock and the bodies of Zoroastrian men, women and children were placed on their designated, paved zone on the open stone platform inside. A small central pit, filled with sand, charcoal and phosphorus to prevent pollution of the earth, acted as the drain. These towers are no longer in use (Zoroastrians are now interred in the nearby cemetery within a concrete chamber to avoid pollution of the earth), so with time and energy visitors may climb up them.
River islands of Bangladesh
If you're in Bangladesh, take the opportunity to go to the chars (river islands). Scenic and serene, the chars are not easy places to reach as they can only be accessed by boat, but the stories of the people who live there, often the poorest of Bangladesh's poor, are extraordinary.
As the islands are vulnerable to yearly 'flooding, they shift constantly, causing the inhabitants to move perhaps a dozen times or more in one lifetime. Serious adventurers might want to find their way to these unique and isolated places to see people who still remain on the very edges of existence. Kurigram, in the northeastern reaches of the Rajshahi Division, is the best place to visit the islands.
Ladakh, India
It is often said that a place has something for everyone, but in the case of Ladakh that is actually true. Thousands of years of history sit side by side with vibrant modern communities; spectacular natural landscapes ripe for exploration are dotted with all manner of architectural curiosities.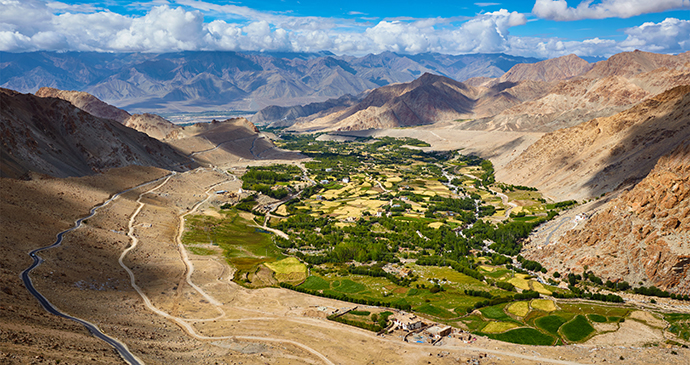 Whether your idea of heaven is joining the monks for their early morning meditation at one of the many spectacular gompas, trekking along the frozen Zanskar River, white-water rafting on the Indus or tracking elusive snow leopards, you won't be disappointed.
Bandar Seri Begawan and Pulau Selirong, Brunei
Few people have heard of Brunei's capital city before visiting, and is hardly the catchiest of names. Fortunately, everyone calls it BSB for short. It is a fascinating city – on the one hand, you feel you are in a place entrenched in trading history and Islamic exoticism, while on the other, is the emerging face of a 'modernised capital'. The much-publicised 'lavish adornments, gold towers, sparkling fountains and colourful mosaic tiles' are scattered about the city, from the riverbank area to the new modern districts.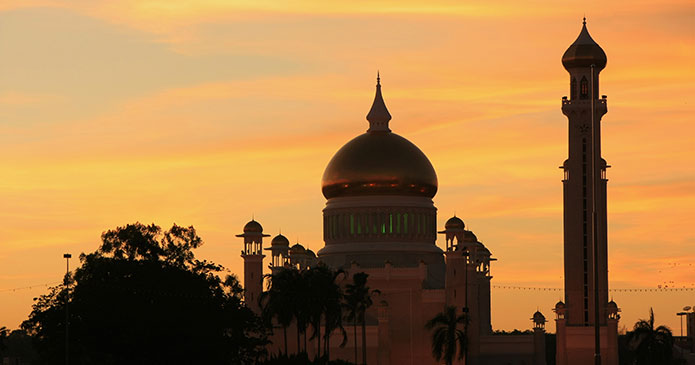 If you do ever find yourself in BSB, take the 45-minute boat ride for a day trip to Pulau Selirong (Mosquito Island), a small mangrove-forested island with a plankwalk through tropical forest, where you might spot an elusive proboscis monkey.
Amadiya, Iraqi Kurdistan
Once an almost impenetrable fortress, Amadiya in Iraqi Kurdistan is a 4,000-year-old walled town perched atop a mountain plateau. It is located northeast of Zakhu with stunning views of the surrounding mountains and valleys, and overlooks the Sapna river valley which is fed by a geothermal spring originating far below the mountain.
It is surrounded by many natural beauty spots, waterfalls, orchards and vegetable-growing areas. It is believed by some to be the home of the biblical Three Wise Men, who made a pilgrimage to see Jesus Christ after his birth. The town has ruins from the Assyrian era, as well as the ruins of a synagogue and a church.
Darvaza Gas Crater, Turkmenistan
Close to the northern border with Uzbekistan, in the depths of the Kara Kum Desert, a burning gas crater close to the settlement of Darvaza is a dramatic symbol of the results of man's interference with nature.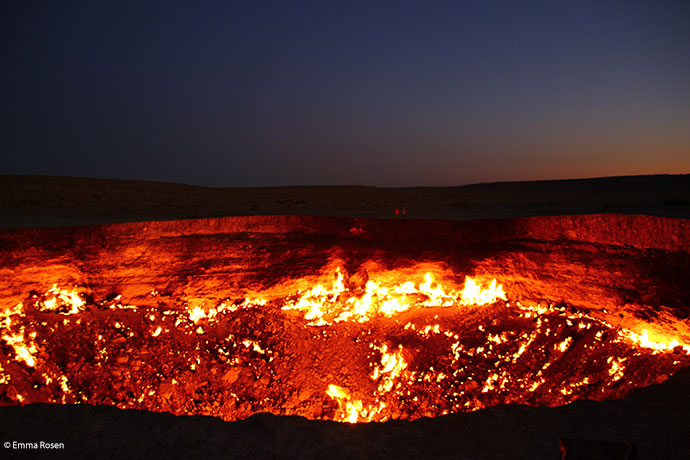 To reach the flaming crater, a 4WD is essential, as is a good driver who knows the route. The crater is roughly circular in plan, some 60m in diameter. Its floor crackles with hundreds of small fires, the flames fiercest around the edge. The smell of gas and all those flames will take you back to school chemistry lessons, with every Bunsen burner in the classroom in action. This is a worthwhile sight in daytime, but truly remarkable at night, when the glow from the crater can be seen for miles around.
Republic of Nagorno Karabagh, Armenia
Take the time to travel to the self-declared Republic of Nagorno Karabagh (RNK). Predominantly inhabited by ethnic. Armenians – they make up around 95% of the population – it is not part of Armenia: it has its own government with its own foreign ministry, its own flag, its own stamps and its own national anthem.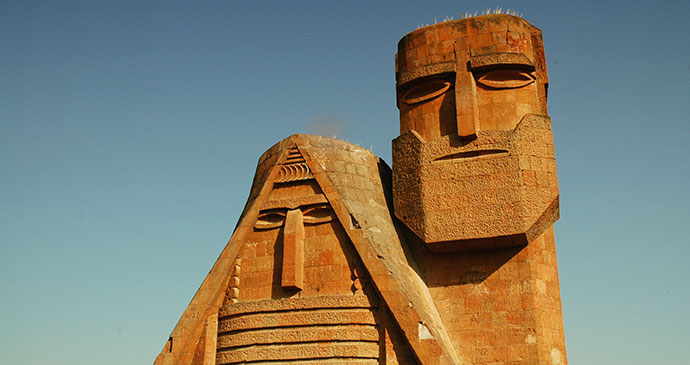 Despite all this, its existence as a state is unrecognised by any other state and no Western government can provide consular services there. It can only be entered from Armenia. Why go? One answer is that it has some magnificent scenery. Other reasons for going are that it has some very fine monasteries, and some thought-provoking damaged streets from which the ethnic Azeri population has fled.
RNK's principle town is Stepanakert, and on the north side is a statue reproduced in a thousand Karabagh souvenirs. The creation of the sculptor Sargis Baghdasarian in Soviet times, it is called We Are Our Mountains. Looking like an elderly couple in national costume, the statue is intended to symbolise the unity of the Karabagh people with their mountains. It is universally referred to as Tatik yev Papik (sometimes Mamik yev Papik) (Granny and Grandad).
Orchid Island, Taiwan
Linked to Taiwan by unreliable boat and air services, Orchid Island is a spectacular escape for the relatively few visitors who get here. Some 60km due south of Green Island and 63km east of the Hengchun Peninsula, it's unique among the ROC's islands in having an Austronesian culture.
Most of the islanders are members of the Tao tribe, an ethnic group whose ancestors came here about eight centuries ago and who call their 46km² homeland Pongso no Tao. The islands itself is a nub of solidified magma pushed up by an ocean-bottom volcanic eruption. There are eight significant mountains, the highest of which reaches 552m. Despite the rugged landscape there's quite a lot of forest, some real jungle and a few small but decent beaches.
---
Inspired to book your next break? Don't forget to take our guides with you: