Written by Jonathan Lorie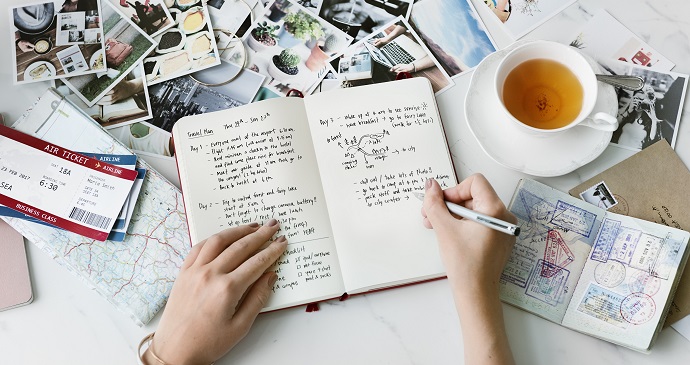 If you're keen to try your hand at travel writing, one of the best ways into it is to enter a travel-writing competition. These are run by major media brands – and for once, they're looking for you.
The beauty of writing competitions is that you're pushing at an open door. They're all about you, the entrant. Any beginner who wins, or is even shortlisted, will immediately acquire a certain prestige. Judges will take your entry seriously – and if you get placed at all, you can then pitch an article to that media brand saying: 'I was just shortlisted for your writing competition.'
In the UK, the Bradt Travel-Writing Competition is one of the best – and the only one, I think, that rewards you with an actual commission to write a real travel article for a real publication. So why not give it a go?
It's run annually on a specified theme. The winner receives a commission from a magazine and a trip of some sort, while runners-up receive a free place on one of the travel-writing courses that I run at www.travellerstales.org. I've been one of the judges for years and it is scrupulously fair and serious about giving unpublished writers a launching pad.
Other competitions in the UK are run by The Telegraph, National Geographic Traveller, The Guardian, Rough Guides and various websites. All of those are worth considering. You can Google them all and find out exactly what and when to submit.
With all competitions, the trick is to study their criteria carefully, especially if they have a stated theme: then make sure you deliver what they're asking for. I've been in many judging sessions where a great piece of writing was sadly counted out because it didn't relate to the theme, or the theme had been bolted on to what was clearly a separate piece of work. You stand a better chance of winning if you take a moment to think about what the organisers want, and then start a story that builds around that.
Even if you don't end up winning, competitions offer an excellent practice run. You'll be writing to a theme, on a deadline, for an external and professional reader. Many Bradt winners have won on their second or third attempt, so this is a very welcoming process. And when you're starting out, that's exactly what you want.
---
Want to get into travel writing? Find out more about our New Travel Writer of the Year competition here
Like what you've read? Get 10% off Jonathan Lorie's The Travel Writer's Way: