Hosting the most varied safari circuit anywhere in Africa, southwest Uganda is studded with national parks and other protected areas shielding a range of habitats that embraces everything from snow-capped glacial peaks and frosty Afro-alpine moorland to marsh-fringed Rift Valley lakes and forest-swathed volcanoes. The highlight for most visitors is tracking mountain gorillas in Bwindi or Mgahinga national parks – truly one of the world's most thrilling wildlife encounters – but it is also a good place to see habituated chimpanzees, tree-climbing lions, furtive leopards, stinking great African elephants, not to mention a dazzling variety of monkeys, antelope and birds.
Wildlife aside, the Rwenzori and Virunga mountains offer some utterly superb – albeit challenging – high-altitude hiking and climbing opportunities, while more sedentary visitors get to choose between a quite extraordinary range of upmarket lodges and low-key budget camps servicing pretty Lake Bunyonyi and the hundred-odd crater lakes that run south from Fort Portal (one of Uganda's most appealing towns) to the Kichwamba Escarpment.
Bwindi Impenetrable National Park
Today, 18 habituated gorilla groups can be tracked in Bwindi, a thrilling venture regarded by most who have undertaken it to be a true once-in-a-lifetime experience.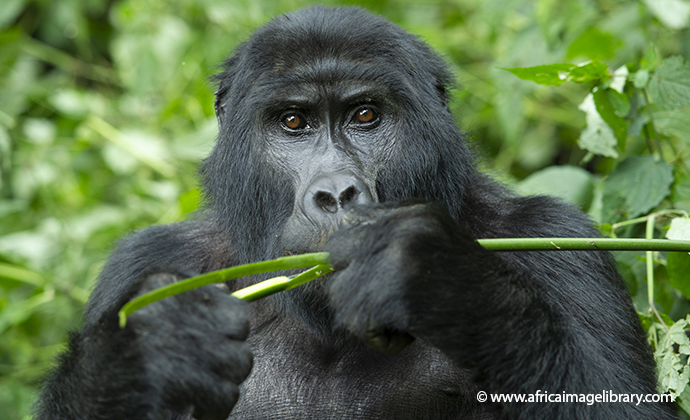 BINP is also one of the finest birding destinations in Uganda, thanks in part to the presence of 23 Albertine Rift Endemics, while other attractions include forest walks in search of smaller primates such as black-and-white colobus and L'Hoest's monkey.
Kibale National Park
A highlight of any visit to Kibale National Park will be the chimp-tracking excursions that leave twice daily from Kanyanchu. Chimp sightings are not guaranteed on these walks, but the odds of an encounter now stand at greater than 95%.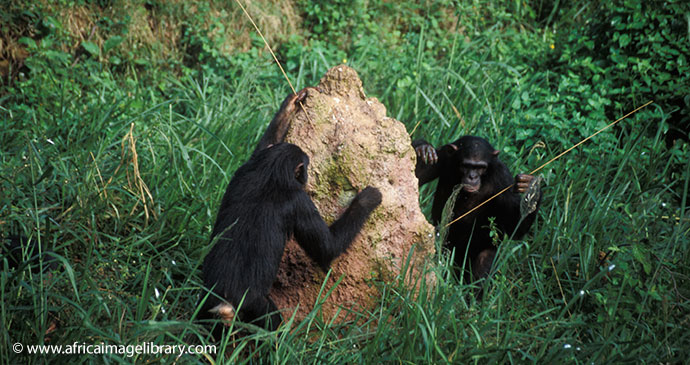 Uganda's top chimpanzee-tracking site also protects the country's densest and most varied monkey population and a fabulous variety of forest birds showcased at the community-run Bigodi Swamp Walk.
Queen Elizabeth National Park
Uganda's second-largest, joint-oldest and most biodiverse national park, Queen Elizabeth National Park makes for a convenient stopover en route between Kibale and Bwindi Impenetrable national parks. The park's most popular attraction is a scenic boat trip that runs out of the Mweya Peninsula along the Kazinga Channel past large herds of elephant, buffalo and hippo.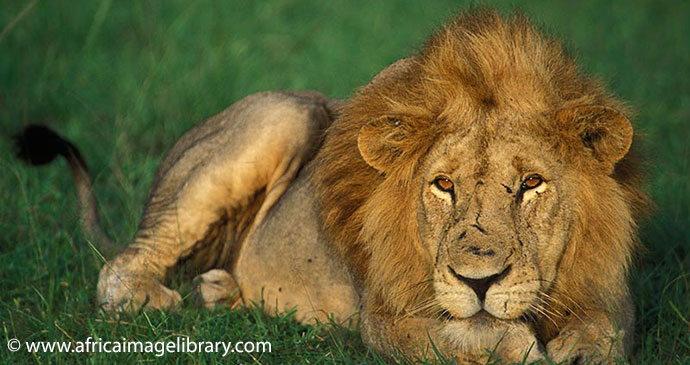 But there are plenty of other potential highlights: game drives on the Kasenyi Plains; chimp tracking at Kyambura Gorge or Kalinzu Eco-Tourism Project; birding and monkey viewing in Maramagambo Forest; exploring the Katwe or Bunyaruguru crater lakes; and – last but emphatically not least – heading off in search of the legendary tree-climbing lions that inhabit the remote Ishasha Plains.
Toro Crater Lakes
A scenic highlight of Toro subregion is the concentration of more than three-dozen jewel-like crater lakes that runs between Fort Portal and Kibale National Park, providing the setting for some wonderfully sited upmarket and budget lodges from which to explore the fertile countryside or track Kibale's chimps.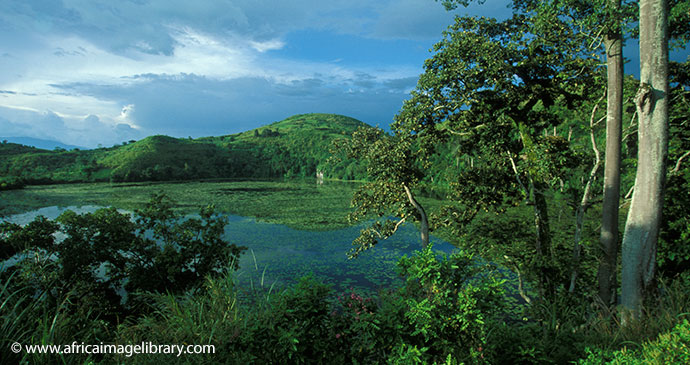 Set below a majestic Rwenzori backdrop, this fertile lakes region is dominated by lush cultivation, but it also supports many relict pockets of indigenous forest and swamp, together with a profusion of birds, monkeys and butterflies, providing almost limitless opportunities for casual exploration.
Lake Bunyonyi
Serpentine Lake Bunyonyi, as its shape suggests, comprises a flooded river valley that extends northwards for 25km, following the steep contours of the hills separating Kabale from Kisoro, but is nowhere more than 5km wide. The lake formed about 8,000 years ago, when a lava flow blocked off the Ndego River at present-day Muko to create a natural dam.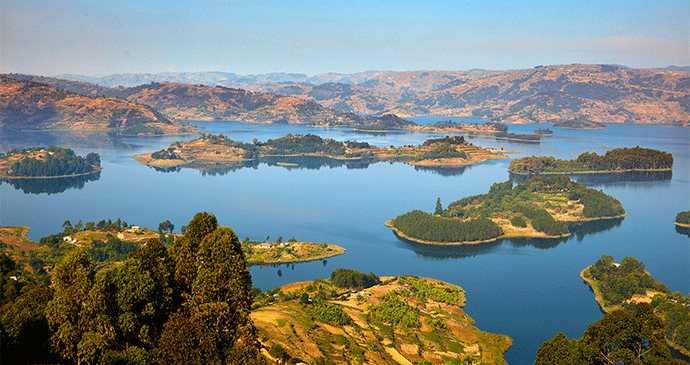 A popular venue for chilling out before or after gorilla tracking in Bwindi or Mgahinga, Bunyonyi is regarded to be safe for swimming due to the absence of hippos, crocodiles and – by most accounts – bilharzia (although occasional localised outbreaks of the last cannot be ruled out entirely). It also offers some great opportunities for rambling, hiking and canoeing.
Semliki National Park
Gazetted in 1993, Semliki National Park – previously known as Bwamba Forest, a name that often crops up in old ornithological literature – protects a practically unspoilt 220km² tract of rainforest.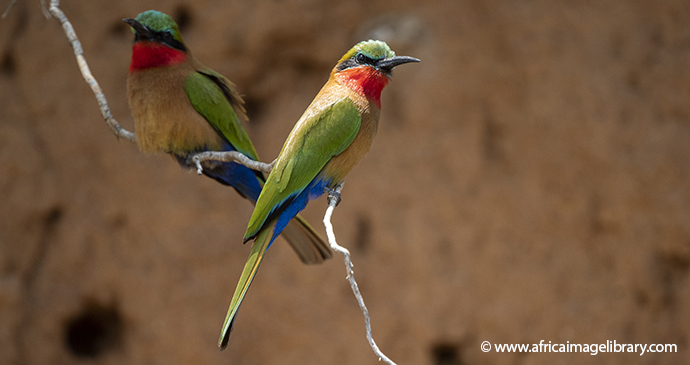 A checklist of 60 mammal species includes at least a dozen that occur nowhere else in Uganda, among them two types of flying squirrel and six types of bat. Furthermore, over 435 bird species have been recorded, including more than 35 species that are unknown from elswhere in East Africa. Despite this, the relative remoteness of the park means it is seldom visited, even by ornithological tours.
---
Uganda is one of Africa's best spots for safaris – to the extent that it has claimed two spots on our Best of African Safaris list. If you want to see which Ugandan safaris we recommend, be sure to check out the full article.
Keen to explore more of Uganda? Start planning your trip with 10% off our guide: