Written by Laurence Mitchell
An essential part of any trip to Serbia's northern region of Vojvodina is to visit some of the Fruška Gora monasteries. In the period between the 16th and 18th centuries, a total of 35 monasteries were built in these hills. Today, just 17 remain, tucked away along the length of the range. Some, like Bešenovo, Kuveždin and Šišatovac, are just ruins these days. Others, like Divša, Rakovac, Grgeteg, Jazak, Staro Hopovo and Velika Remeta, which have suffered similar heavy damage, have been completely or partially restored.
The monasteries were founded during the period of wars and migrations caused by Turkish occupation further south. They became vital communities that ensured that Serbian identity and Orthodox religion would survive through difficult times. They also became places of pilgrimage, filled with sacred art and the relics of Serbian saints that attracted both pilgrims and patrons alike.
A day or two spent visiting monasteries in Fruška Gora is a delightful way to see the best of the Vojvodina countryside, so here are our suggestions for which ones you should pencil in to your itineraries:
Krušedol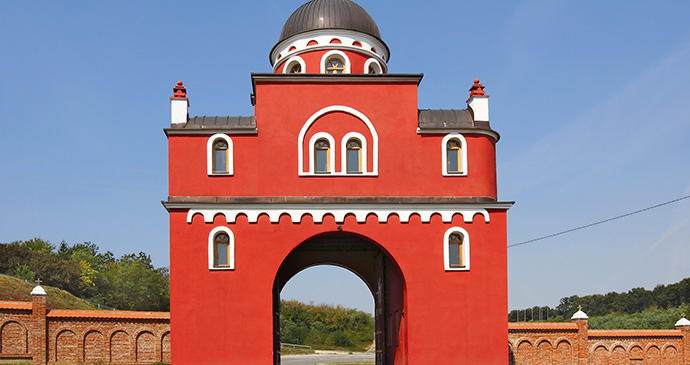 Krušedol is one of the most visited monasteries in Serbia © Pecold, Shutterstock
This monastery was founded in the early 16th century by Đurađ Branković, who ruled Serbia for about ten years before becoming an archbishop. It has been destroyed and reconstructed on several occasions since. Most of its frescoes are from the mid 18th century although a few 16th-century remnants remain. The church, which also contains the remains of many members of the Branković family, as well as King Milan Obrenović (died 1901), was used as a prison by the Ustaša during World War II – many Partisans were tortured and murdered here. This is probably the most visited monastery in the Fruška Gora range.
Grgeteg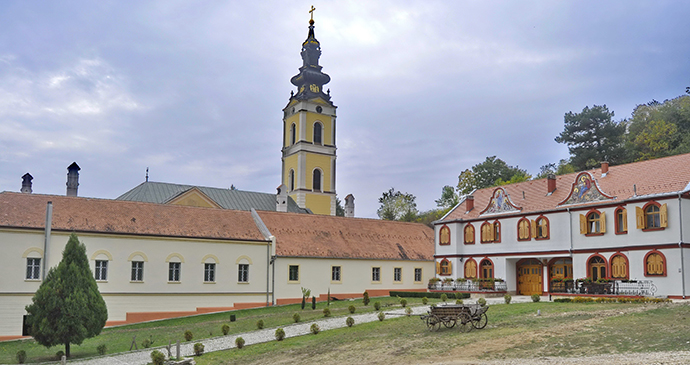 Grgeteg monastery has recently undergone renovation © Nenad Basic, Shutterstock
Further to the west, Grgeteg was founded between 1465 and 1485 by Despot Vuk Grgurević. The monastery was deserted before the great migration but was renovated by Bishop Isajia Đaković in 1708. It has been restored again in recent years. Grgeteg has an icon of Mother Trojerućica that is a copy of the famous icon from Hilandar Monastery at Mt Athos, Greece.
Novo Hopovo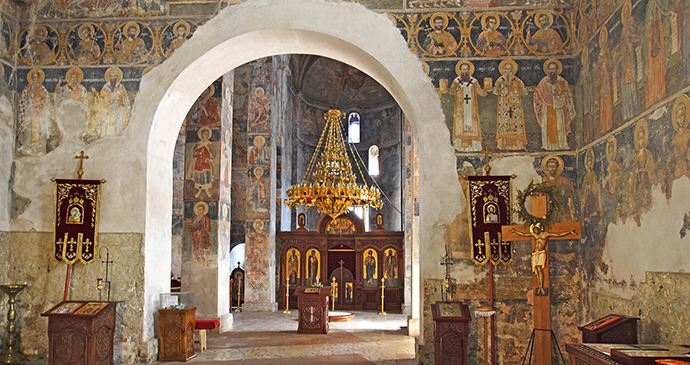 If your time is limited, Novo Hopovo is one of the monasteries that you should prioritise © Pecold, Shutterstock
Built in 1576, the church shows a Byzantine influence in its design, rather like those of the Morava School, and has an elegant 12-sided dome that is encircled by colonettes. Inside, there is the famous fresco of The Massacre of the Children at Vitlejem by the painter Teodor Kracun. The monastery was badly damaged during World War II, its iconostasis torn down and religious treasures stolen.
Velika Remeta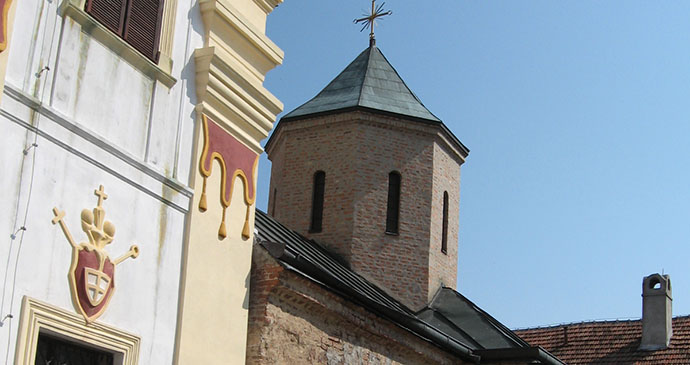 Velika Remeta is an easy trip from Sremski Karlovci © Lumen roma, Wikimedia Commons
Close to Sremski Karlovci in the eastern part of Fruška Gora, Velika Remeta was built, entirely of bricks, during the 16th century. There is some evidence to suggest that the monastery already existed in 1509. The bell tower, built 1733–35, is one of the tallest in the region at nearly 40m high. Most of its frescoes were destroyed during the last war.
Vrdnik (Ravanica)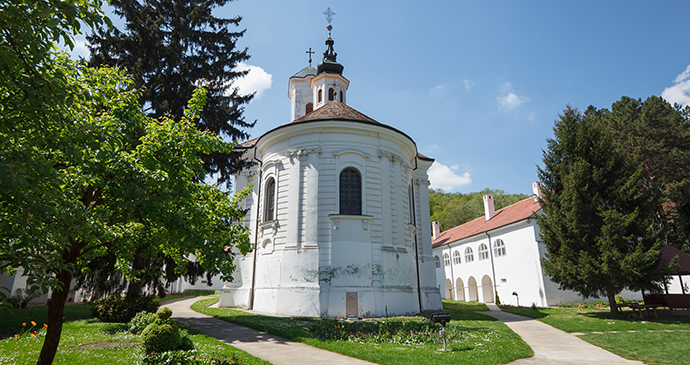 Vrdnik was, for a long time, the resting place of Prince Lazar, the leader of the Serbian forces at the Battle of Kosovo Polje © Slavica Stajic, Shutterstock
The monastery lies close to Vrdnik, a former mining settlement. The date of its founding is unknown but it is mentioned in documents from 1589. Monks from the monastery of Ravanica in eastern Serbia arrived here in 1697, bringing with them the relics of Prince Lazar. Lazar remained here until World War II when he was temporarily moved (with German assistance) to Belgrade to prevent his remains falling into disrespectful Ustaša hands.
---
If you're ready to explore these monasteries and others in Serbia, pick up a copy of our new guide, with a 10% discount, and start planning your trip: