Resting my back against St Breock's Longstone, a Bronze Age menhir, I stopped to munch my sandwiches while gazing over the wind-harassed uplands of central Cornwall. I couldn't help wondering: did St Petroc also stop here for his lunch in the 6th century AD? Or bands of medieval pilgrims a millennium later?
I was hiking – over three days – 'The Saints' Way', a 30-mile waymarked trail from Padstow on the north Cornwall coast to Fowey in the south. The route meanders through a captivating collection of prehistoric standing stones, Celtic crosses, shrines and holy wells that have gathered along the way.
Over the centuries these paths have been trodden for many different purposes. Winds and tides carried Petroc's coracle across the sea to Padstow in 513 AD, and from here the saint set about converting the Cornish to Christianity. In the Middle Ages, pilgrims from Ireland and Wales followed his footsteps over moors and through the valleys of central Cornwall, so as to cut out the treacherous sea passage round Land's End. From the Fowey estuary, boats took them on the next leg of their journeys to Rome or Santiago de Compostela.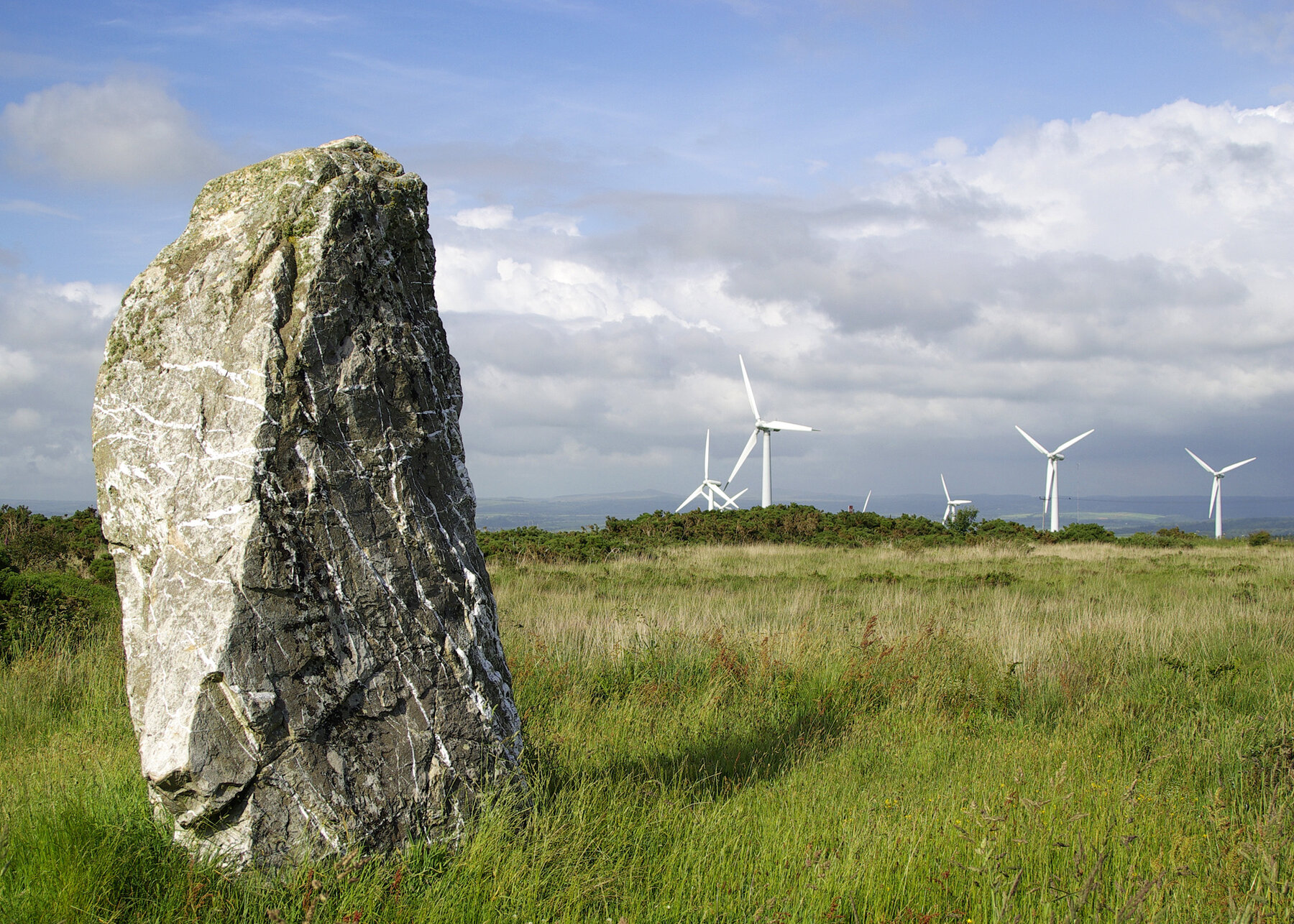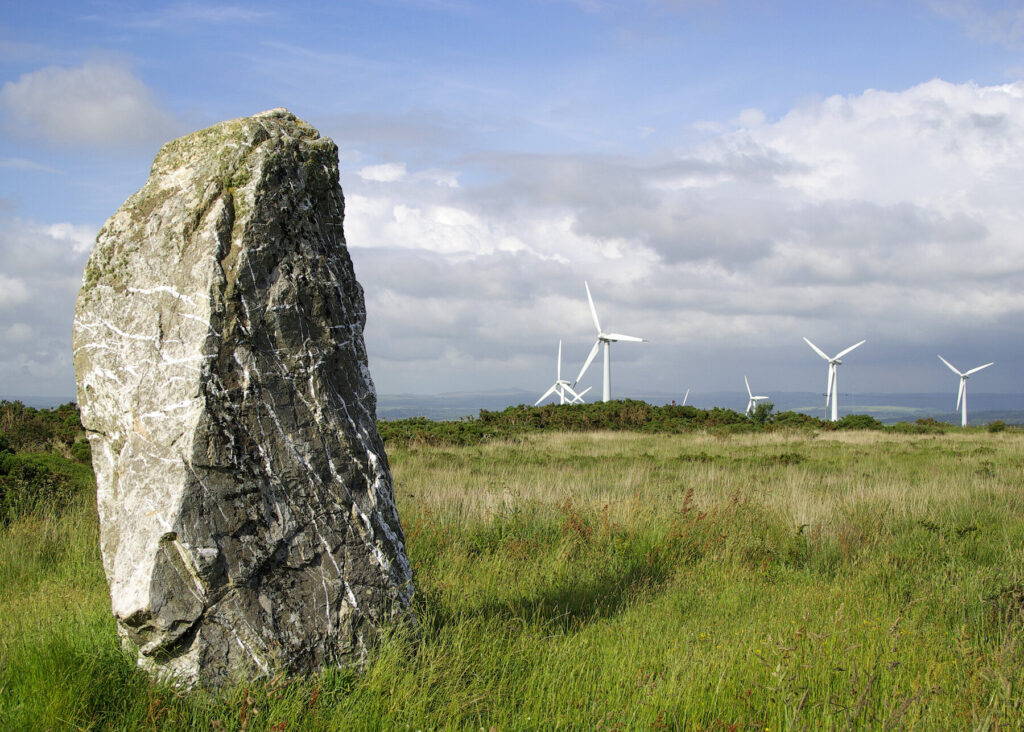 The Saints' Way is one of several long-distance footpaths to have been waymarked along ancient pilgrimage routes. Would those hiking them be comfortable with the 'pilgrim' label, I wondered? Pilgrimage is, of course, the oldest form of organised travel, and there are many accounts, from Chaucer onwards, of fun and games along the way. And it was, admittedly, in this less hair-shirted spirit that I paid my respects to the revered Rick Stein, by dining and overnighting at The Seafood Restaurant on the harbourfront in Padstow.
With lingering aftertastes of scallops with hazelnuts and coriander butter, I climbed to hillside St Petroc's Church to take directions from the first discreet wooden post pointing the way with a stylised Celtic cross. The first few hours were among the most beautiful on the entire Saints' Way, as I marched up the estuary of the River Camel with the screech of seabirds filling the air. The sun and tide were out, exposing creeks glistening and bubbling with what looked like a giant version of one of Stein's puddings.
In Little Petherick village, I found a strange 14th-century church, also dedicated to St Petroc and built into a hillside. Then I made a short detour to an even older chapel, dedicated to St Issey – daughter of 4th-century Welsh King Brychan – who accompanied Petroc to Padstow. Both places felt serene, holy and lonely. If I was a pilgrim, I was the only one. The ascent of St Breock Downs took me into wilder country where prehistoric burial mounds and monuments such as the Longstone share the exposed moorland with futuristic wind turbines. Eventually I dropped into the shelter of Tregawne Valley and isolated Tregolls Farm Cottages, where a steaming plate of beef in ale pie cooked by my hostess, farmer's wife Marilyn Hawkey, awaited.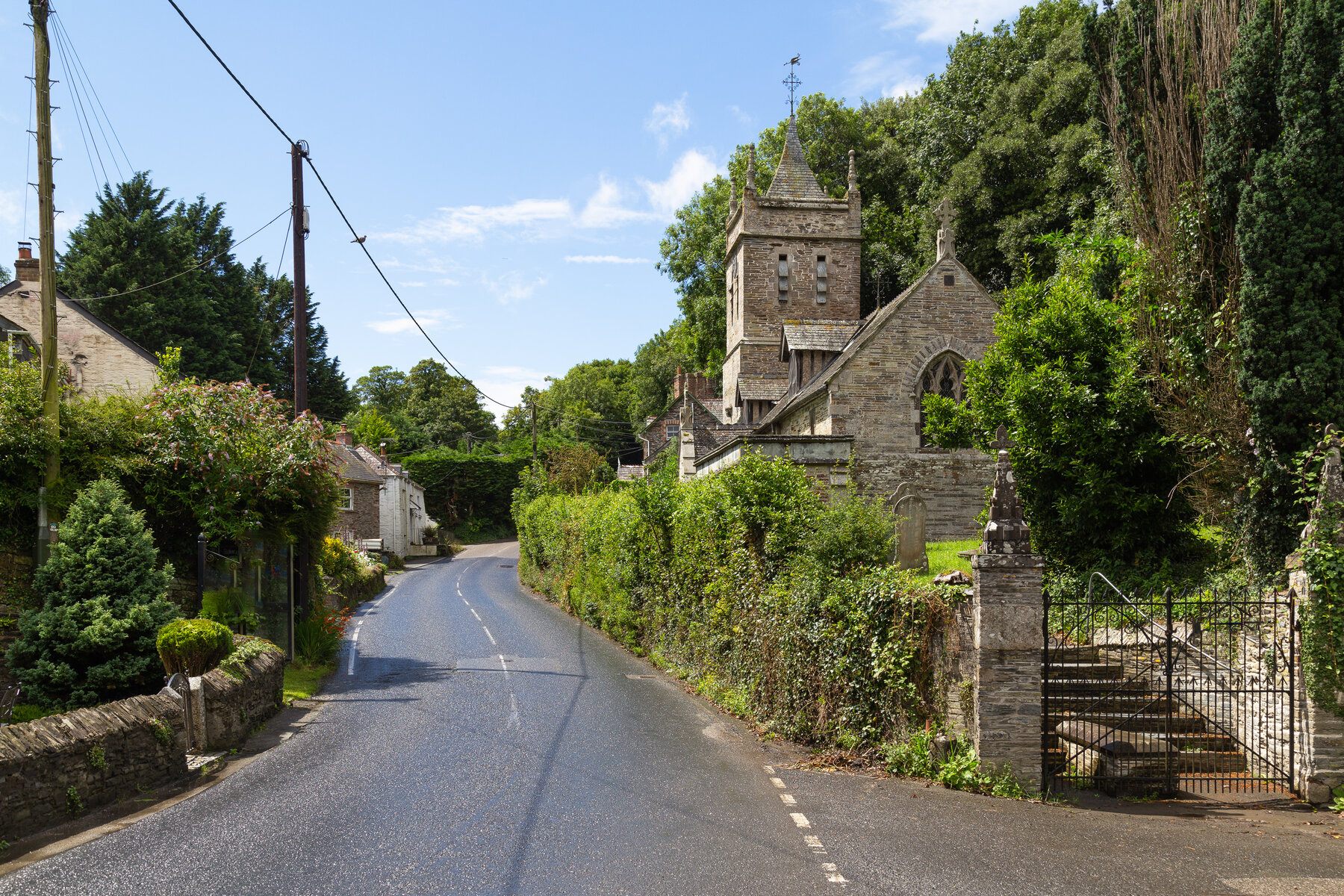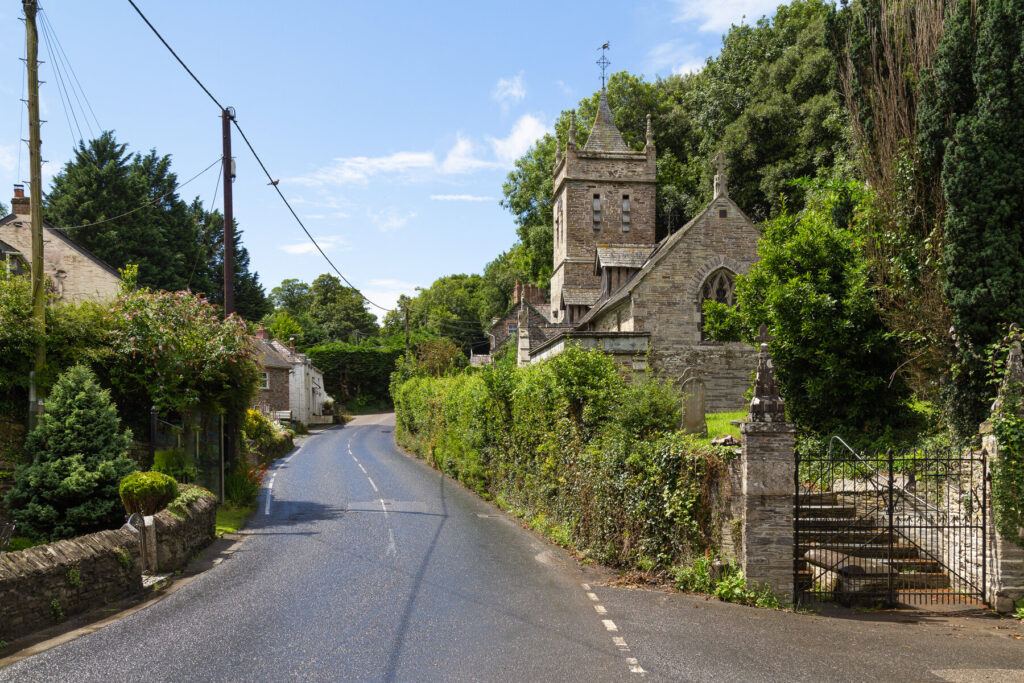 The next day was rather different. Instead of striking out across open terrain, The Saints' Way took me through dappled woods, over ancient stiles and stone bridges, and through farmland and hamlets. Deliberately, and somewhat circuitously, it threads together chapels, Celtic crosses and holy wells dating from the golden age of pilgrimage. Route notes guided me to arcane carved stone Celtic crosses, forgotten for aeons along waysides. The wheel-headed Reperry Cross, for example, is near the busy A30, but hidden by a hedge. At Lanivet, I had to inspect the tall, broken cross in the churchyard very carefully, to make out the mysterious, carved figure of a man with a tail.
I felt a particularly peaceful and soothing aura at St Bryvth's Well, a little seeping, moss-covered shrine in a shady glade reached via a footpath near the Crown Inn at Lanlivery, where I stopped for the second night. The well is actually just off the Saints' Way, but I chanced on it because I added a few miles to my day by walking to another holy well, in the neighbouring village of Luxulyan. I think it must have been the seductive-sounding name that drew me there.
'So, are you pilgrims?', I asked a group of four walkers, when we met at the tiny stone chapel covering the Holy Well of St Cyor, in the village. They had leather boots, hiking poles and Saints' Way route notes. 'Well, we are certainly enjoying some Cornish saints with our fresh air,' beamed Bryan Bailey from Bristol.
As local historian and Cornish Bard Carol Vivian said, 'I doubt that many of today's walkers are pilgrims in the traditional sense, but I can imagine people deriving some spiritual sustenance from special places such as these.'
The final eight miles got me to Fowey in time for lunch (excellent bouillabaisse at Sam's fish restaurant), along trails that curiously mirrored the start of the Saints' Way. I crossed some more high upland, and wove through woods above the emptying River Fowey estuary while glassy creeks flicked tantalisingly in and out of sight.
Fowey, huddling in Cornwall's softer underbelly, has been a harbour town for centuries. Scallop shells, the pilgrims' emblem, are embedded in the facades of medieval building, while records show that great numbers sailed from here to Compostela. The last leg of the Saints' Way threads through the back streets to the Church of St Fimbarrus, named after the 7th-century Bishop of Cork who landed at Padstow and walked across central Cornwall to Fowey, pausing to build the original church here, en route to Rome. Further proof then, that I had truly walked a saint's way. Although unexpectedly, I had also eaten like royalty.
---
More information