I visited The Devonshire Arms at Beeley in June; my room, called Water Cum Jolly Dale, cost £199 with breakfast included.
Overview
The pretty pub is sat on the banks of Beeley Brook at the southern end of Chatsworth Park in the tranquil village of Beeley, Derbyshire. Beeley was created as an estate village for the employees of the Duke of Devonshire, and still to this day some residents work at nearby Chatsworth.
As with the pub, the local handsome houses built of mellow stone are surrounded by trees and make for a pretty picture in almost every direction you look. There is much to see from the pub by foot; a little way up the hill to Beeley Moor you can see the Bronze Age barrow called Hob's Hurst House, as well as the waterfalls in Hell Bank Plantation.
If you are after a lengthier stroll you could embark on the Derwent Valley Heritage Trail; you'll know you are in the countryside from the inner peace you feel, not to mention honesty boxes and packs of eggs at £1.20 for six outside local homes. If you'd rather stay put, the rooms are so lovely you'll enjoy staying in or pop out to the well-groomed pub garden.
Décor and vibe
The Devonshire Arms at Beeley started life in 1726 as three separate cottages, but in 1747 they were joined to form a single inn. When people travelled by coach from London to the Peaks, Beeley served as an ideal resting spot for the horses – indeed, Charles Dickens was one of the many distinguished guests who frequented the 18th-century inn. Nowadays of course you arrive by car, but once in situ the rest of your countryside exploring can be done on foot.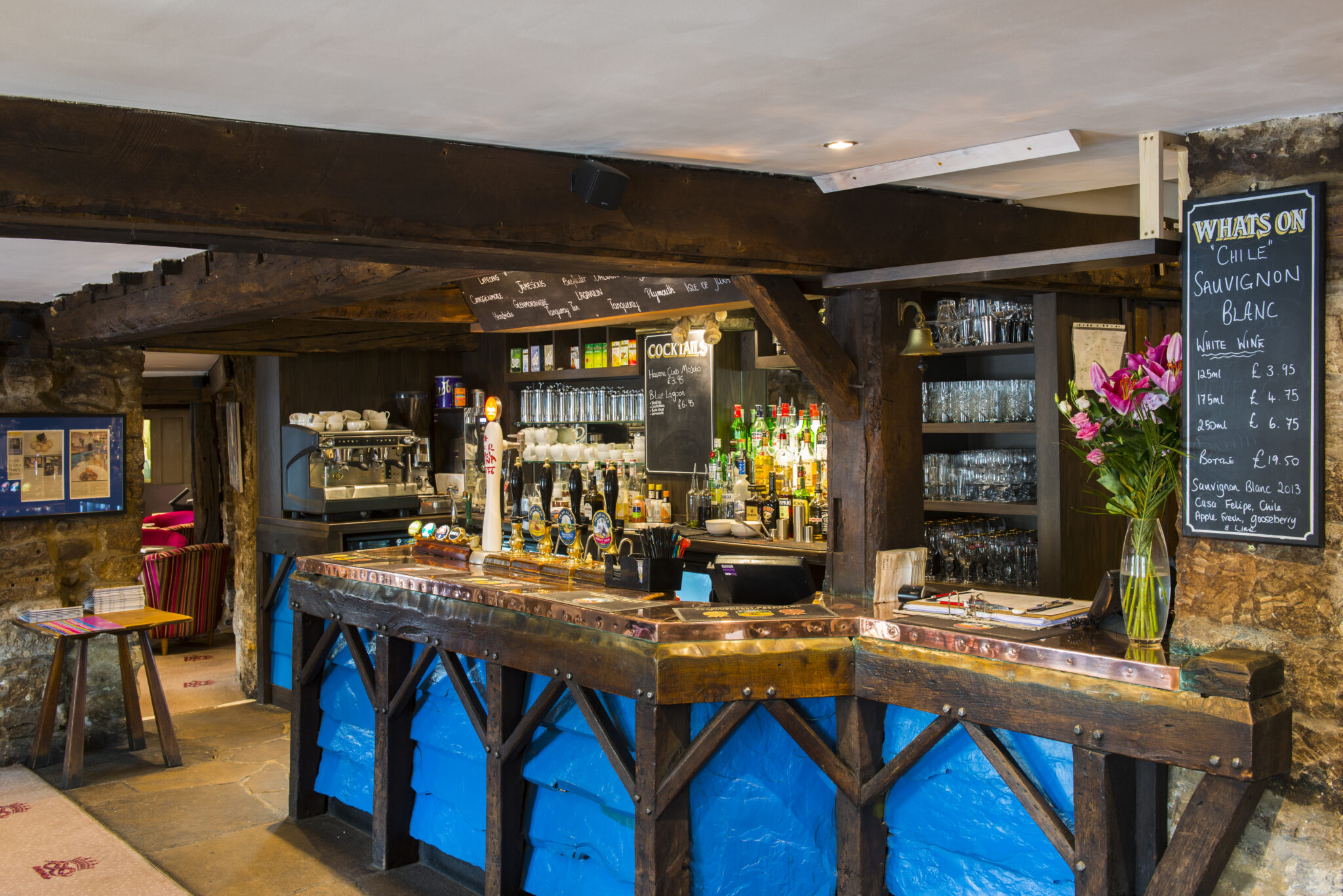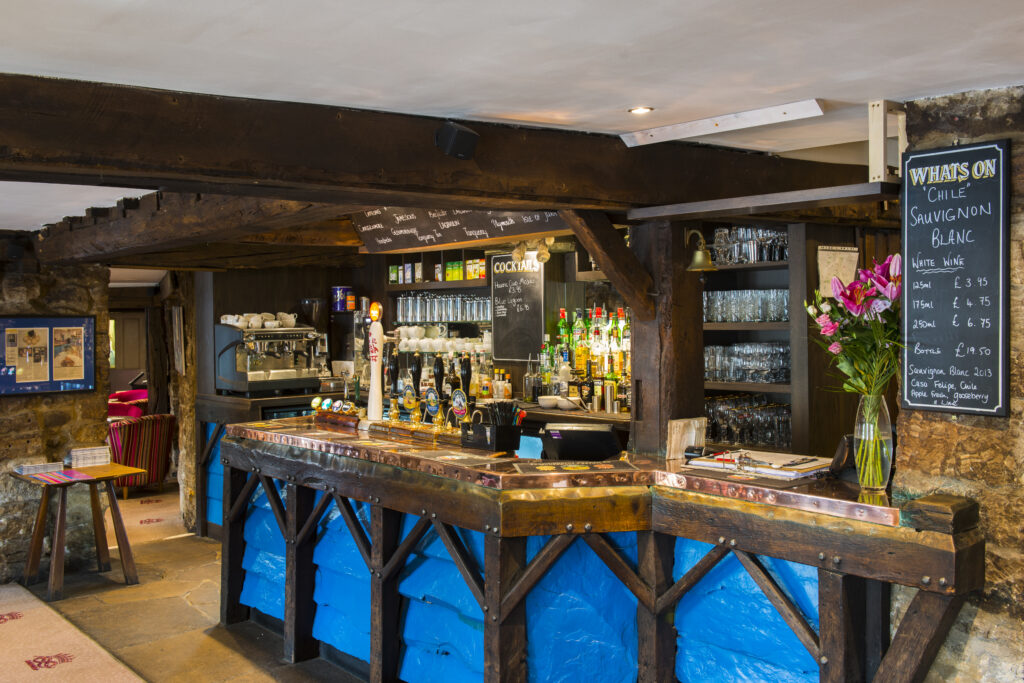 The inn retains its 18th-century character with a stone-walled interior, beamed ceiling and rustic wooden tables and chairs; the ideal place to be idle after a day walking, with a local craft ale, a choice of over 20 gins or a warm beverage in hand. Expect a roaring fire in the winter and year-long romantic scenic views from the windows that change with the season. There is a covered garden terrace if you prefer to be outside.
Services and facilities
Room service
Laundry
Parking
Rooms and suites
From the olde worlde stone exterior of the inn, stepping inside the rooms is to truly go ahead in time. They are modern with quirky, perhaps even eccentric décor, with furnishings including silver bunny rabbit lamps, gleeful lampshades, unusual patterned mirrors, inlaid pearl dressing tables, floral wallpapers, metalwork chickens in the fireplace and old-fashioned colourful phones.
There are also spotted bed throws, spotless contemporary bathrooms, modern amenities and a packet of delicious Chatsworth biscuits to go with your tea and coffee.
Food and drink
Whether you choose to eat in the traditional setting of the inn, outdoors on the breezy garden terrace or within the naturally lit glass-walled brasserie with views over the stream, the ethos of modern British, seasonal fare stays true.
The attentive staff enhanced our experience of a wonderfully light and refreshing dinner of Scottish sea trout, pickled courgette, cucumber and watercress consommé with wasabi mayonnaise followed by an indulgent and importantly local Bakewell Pudding Shop Bakewell tart and clotted cream – life is all about balance, after all!
More information on The Devonshire Arms at Beeley
For more information and bookings, visit the hotel website or check out our series of guidebooks on British travel.